Anna and Tyler had one request upon booking their wedding photography with us… a fun, adventurous engagement session on the North Shore of Minnesota. They wanted it to be laid back and peaceful so they could enjoy the views, and of course, one another, as they celebrate this exciting milestone in their lives. We started off at Split Rock Lighthouse before heading north to the iconic Palisade Head Overlook. The misty morning provided the most romantic atmosphere. After exploring the Lake Superior views, we all enjoyed a locally made beer at Castle Danger in Two Harbors. After departing, the two of them made their way to Gooseberry State Park where they booked a campsite for the evening.
Why Did You Choose the Minnesota's North Shore For Your Engagement Session Location?
The North Shore is a space of tranquility where we can escape to rejuvenate our love and connection with each other. We enjoy relaxing in hammocks while listening to the clashing of the waves against the rugged rocks. It portrays acoustics that we both find soothing. The terrain of the Superior Hiking Trail and trails of the abundant State Parks invites a sense of adventure, similar to the adventure we seek in our growing relationship. We usually end our north shore adventures with a refreshing brew at Castle Danger in Two Harbors and/or a campfire under the stars. Our love is our greatest adventure and the North Shore reminds us of that.

Tyler & Anna 10.07.2023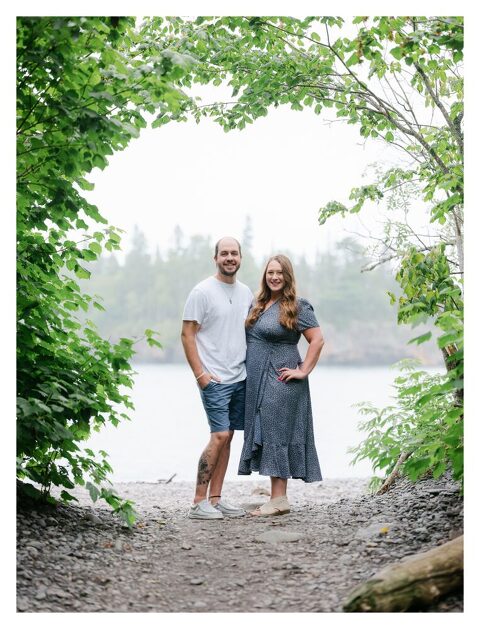 To see an elopement on the North Shore, head HERE!!