Taylor and Hattie decided to celebrate their wedding near their hometown of Foley, Minnesota. The ceremony was held at the intimate wedding venue, Sable Inn Bed and Breakfast just a couple miles out of town. It's the perfect combination of historical charm and nature at its finest. The big yellow house makes for the cutest getting ready space and the outdoor scene is equally as charming.
Following the ceremony the couple and their friends headed to Jack and Jim's event center in Duelm, Minnesota where they danced the night away!!
What was your favorite part of the wedding day? 
Taylor says the first look but he enjoyed it all. I think the party bus between the ceremony and the reception was my favorite part. We just got to soak it all in with our closest friends which was an awesome feeling!
Why did you choose Sable Inn Bed and Breakfast?
We both grew up in Foley and most of our family is still there. We now live in Colorado, but there is something sentimental about going back to the place where it all began! Most of my wedding party was from out of state too so it was nice having them all stay at the Sable Inn for the weekend. It made it even more appealing and felt more like a destination wedding! 
What was your goal for the Wedding day?
Our goal was a combination of celebrating with family and throwing a great party. I may be biased, but I think we succeeded! 🙂 
Any tips or advice for engaged couples?
Enjoy the process. It goes so quickly! Try not to stress about the day. It will be perfect no matter what happens. Take a few minutes to just enjoy the day with your new spouse. It is crazy how many directions you get pulled into. Also, I recommend having a personal attendant and an amazing bridal party because they truly make the day fun!
Honeymoon plans…
I am currently typing this as we are sitting in the cutest Airbnb on Lake Como in Italy!! We are staying 3 weeks mostly in Italy. We started with a few days in Paris and tomorrow going to Venice. Then Florence & Tuscany, Rome, the Amalfi Coast & Naples. Quite the adventure but it's been amazing so far!
Goals for married life..
Taylor says: "to never stop falling in love & never stop doing fun things together". I think I'd have to agree! I've been in undergrad and grad school for most of our relationship so I'm excited to have some more time to dedicate to us. I can't wait to continue building on this life we both love! We'd also like to keep traveling- all the good things! 🙂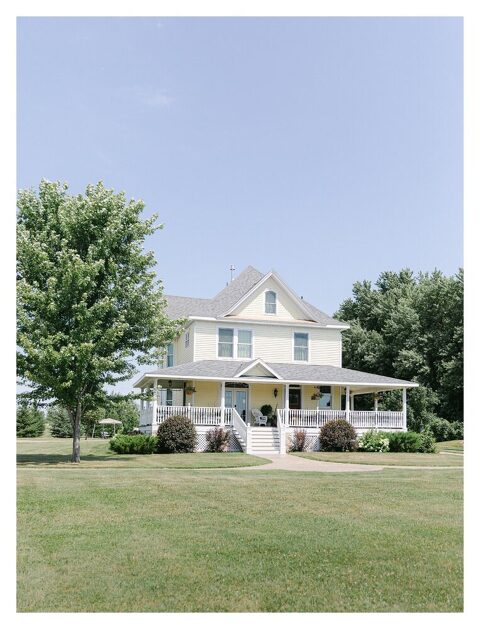 Minnesota Wedding Vendors
Photo and Video: XSPERIENCE PHOTOGRAPHY, LITTLE FALLS MN, Associate photographers | Ceremony: SABLE INN BED AND BREAKFAST, FOLEY MN | Reception Venue, bar and food: JACK AND JIMS, DUELM MN | Florals: BUDS TO BLOSSOMS, ROYALTON MN | Dress: IVORY BRIDAL CO., MINNEAPOLIS MN | Hair: EMILY THE BEAUTY ARTIST | Makeup: COURTNEY STUDENSKI