Where to begin… This is truly THE BEST Montana Cabin Elopement Adventure EVER!! Everything from the sunrise hike to dancing under the moon was simply perfection. If you want to know why, after photographing for 20 years and over 400 weddings, I choose to specialize in elopements, look no farther. This resembles everything I love; simplicity, beauty, heartfelt connections and adventure at its finest!!
Tell us about your dream wedding in the mountains of Montana…
There was nothing better than standing in the foothills of the mountains expressing our love for each other. The only other welcomed distraction was the soothing sound of the wind. We could feel the stillness and peace our souls long for. This is where our adventurous souls feel most alive. 
Our day started with mimosas, not anxiety. We transitioned into adventure and took an amazing hike to a hidden, secluded lake with breathtaking mountain views. We expressed our love towards each other and our excitement for the remainder of the day. We felt still and calm that morning, unlike the feeling most brides have I imagine. It was not even slightly hectic or stressful. After hiking we came back to the cabin, took a nap (yes, we took a nap on our wedding day).
We found the perfect location for our ceremony near a reservoir.  It felt like we were the only two people on earth, together hand in hand, surrounded only by mountains and water.  We connected at an even deeper level then we could have imagined. From there we headed back to our cute little cabin to celebrate the life long commitment we had just made. The only "guests" were our photographer and her assistant/daughter who flew the drone, the hair stylist and wedding planner who created a beautiful picnic for us to enjoy. They helped us feel celebrated, loved and grounded; A group of people who carried on the day with the same vibes and energy that we carried.  It was absolutely perfect.
Why did you choose to Elope with Xsperience Photography and White Loon?
Christian and I love the outdoors and to be adventurous and very 'go with the flow". This was the most perfect wedding we could have dreamed of. There was no major planning involved. No stress. No unrealistic expectations. It was just him and I in our "happy place". 
Christian and I are so grateful to have found the perfect people to help make our dream a reality.  We can not wait to look back on these photos of our special day, close our eyes and let it take us back to the middle of the mountains to feel the stillness, and remember the love that was created that day.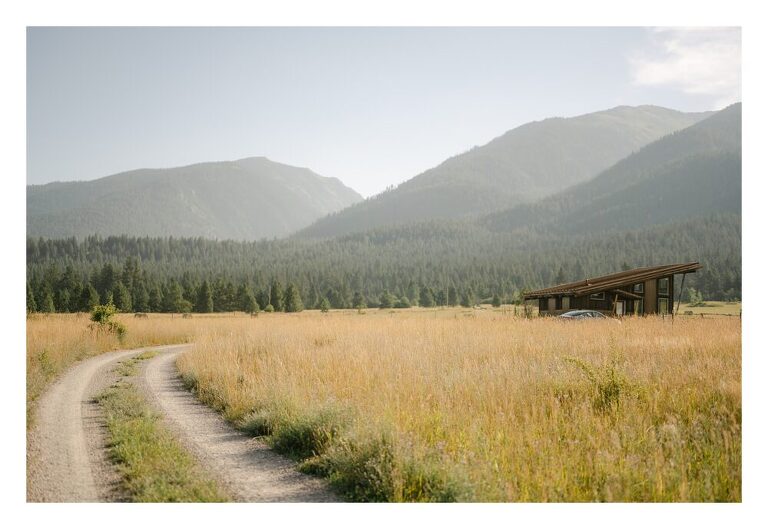 Photo and Video: XSPERIENCE PHOTOGRAPHY, based in Minnesota, available for travel worldwide | All-Inclusive Elopement Package and Planner: ELOPE WEST | Stylist: WHITE LOON EVENTS | Hair and Make Up Artist: MICHELLE DUNLAP DESIGN | Flowers: GREEN GODDESS FLORAL | Cabin: CALOWAHCAN CABIN, RONAN, MONTANA
For more Montana Elopement Inspiration, check this Glacier National Park Elopement out!!