North Shore Elopement | Two Harbors, MN
"I promise above all else, to live in truth with you."  These words of love vowed to one another on the shores of Lake Superior in Northern Minnesota.  The vows were decoratively hand written by Meredith Jane Designs.  Hanna LaBois and Luke Troumbly knew at the ripe age of 20 their love was true. Like the jewelry they chose, their love was true and strong.  Their rings were made with precision and care from Britta Lynn Kauppila.  Britta used fire and a hammer to handcraft her design and combined natural materials for each special piece.  Britta is a metalsmith and jewelry designer living in northern Minnesota.
Hanna's ebony hair cascaded down her shoulders, finished by True North Salon and Spa.  The smell of fresh flowers lingered in the crisp clean air, and sounds of Lake Superior meeting the solid earth on the shore, met the sounds of their beating hearts. The cascading floral arrangement was styled by North in Bloom found in beautiful Grand Rapids, MN.
True as the North Shore, a proud man stood, awaiting his beautiful bride.  The White Room provided both the long veil and the Lili Hod Design wedding gown.  Hanna's simple elegance demanded attention.  The sunlight shined down on them, sparkling off Hanna's simple, rhinestoned sandals from David's Bridal.  The sun blessed their warm, September evening simply to say, "truth, in its purest form is love."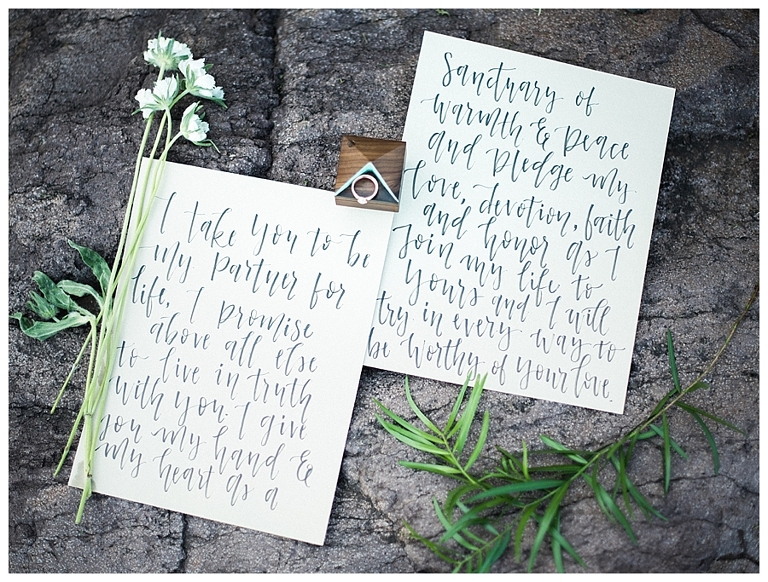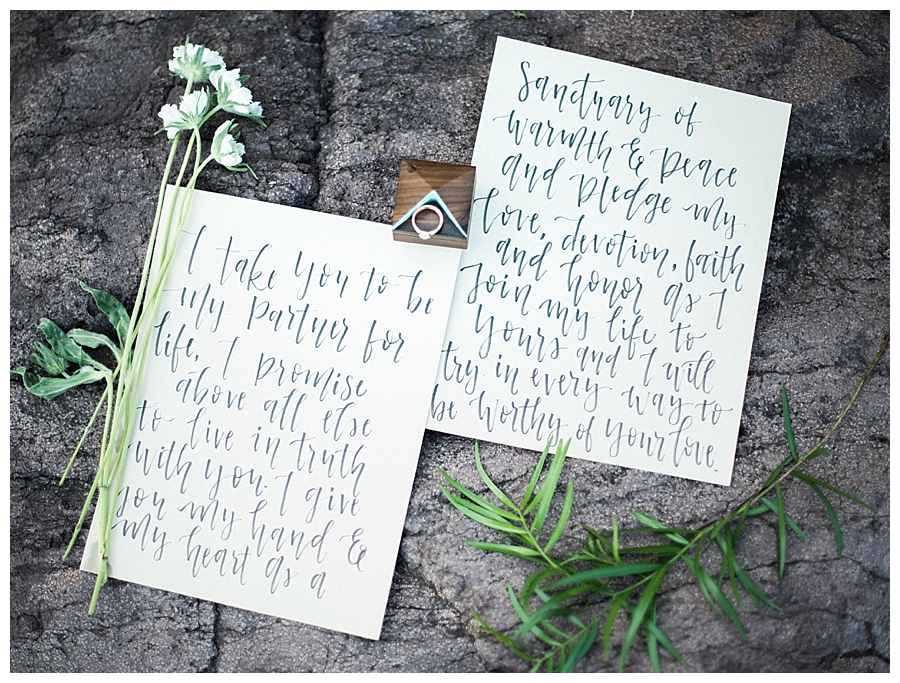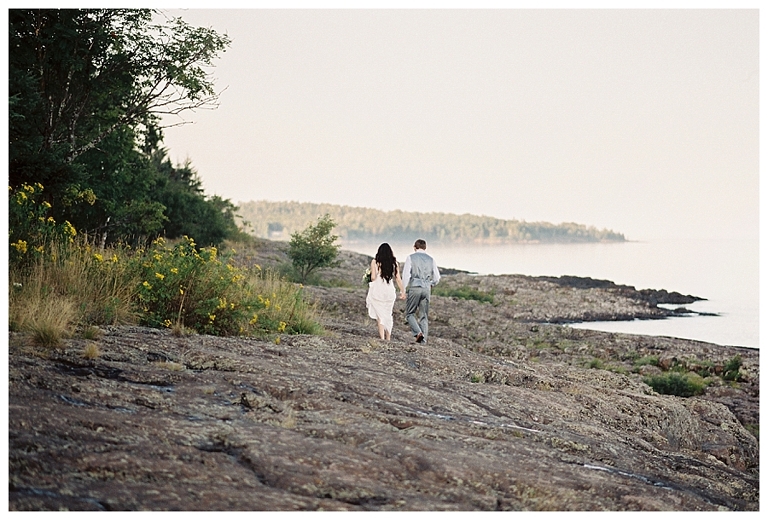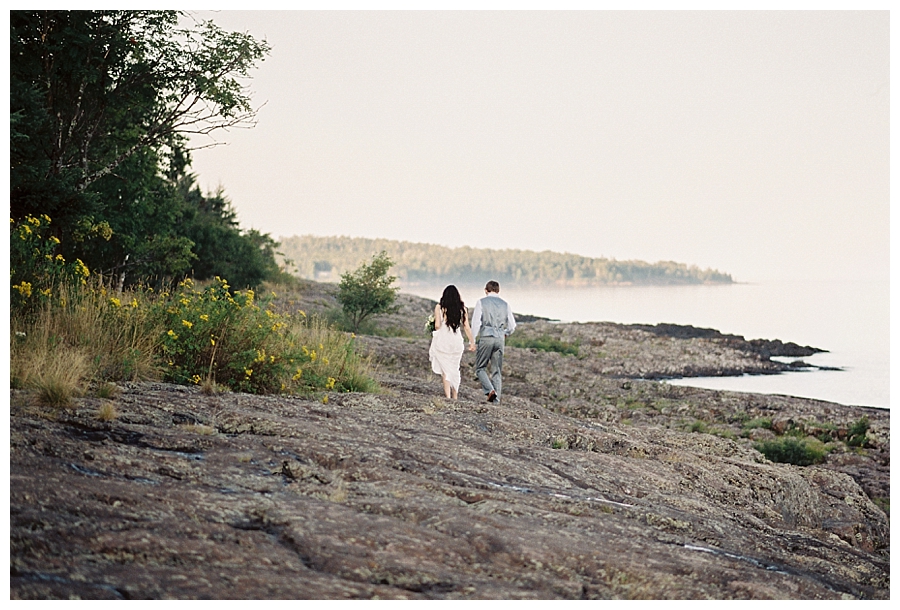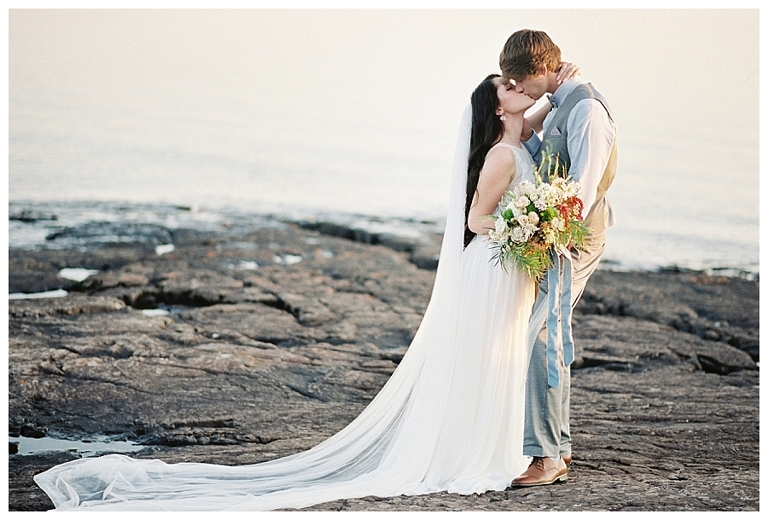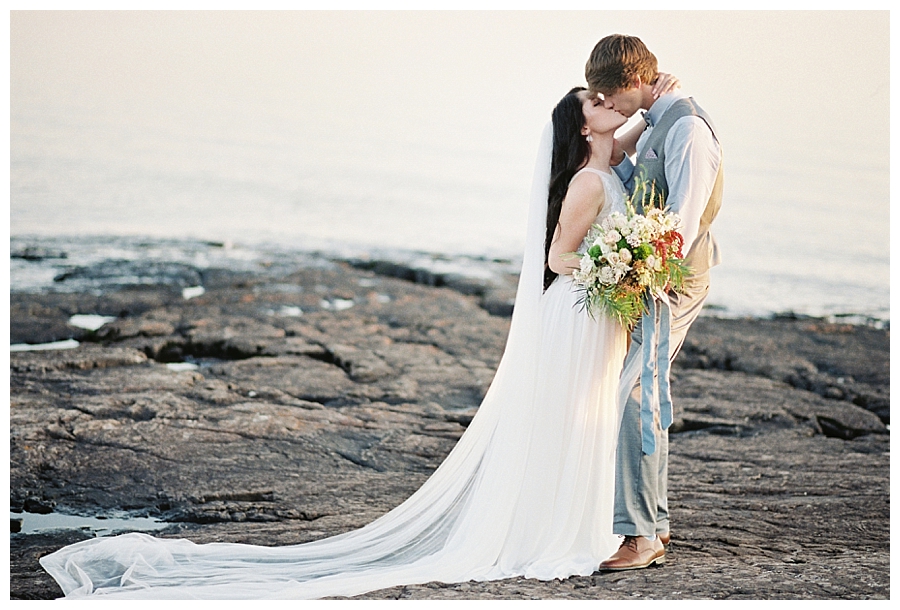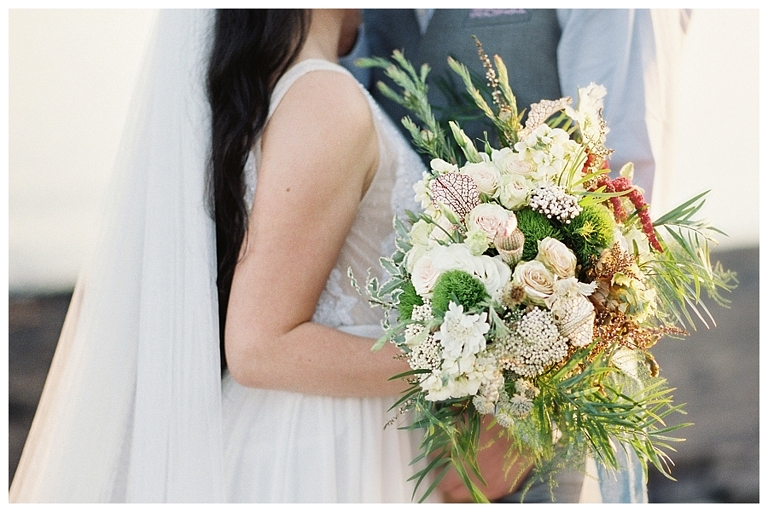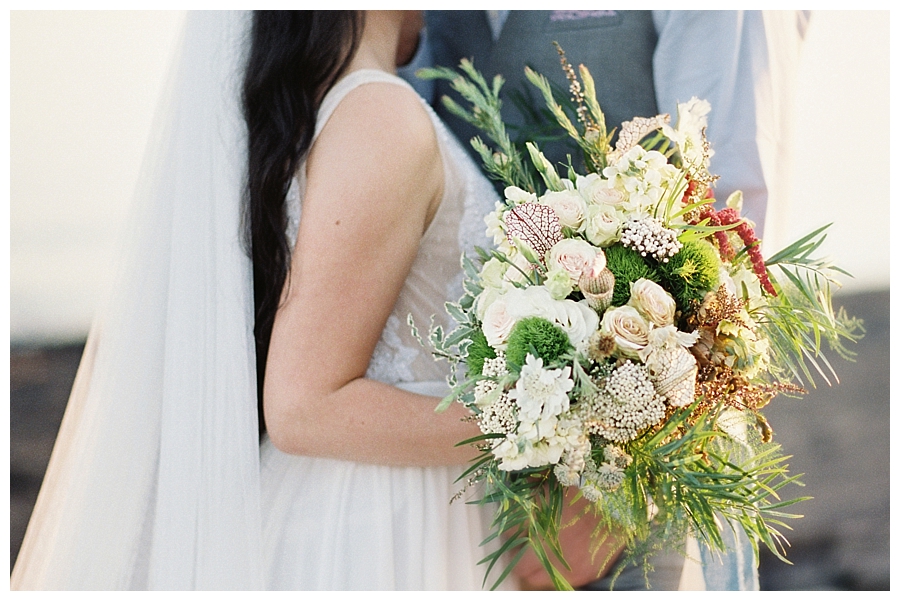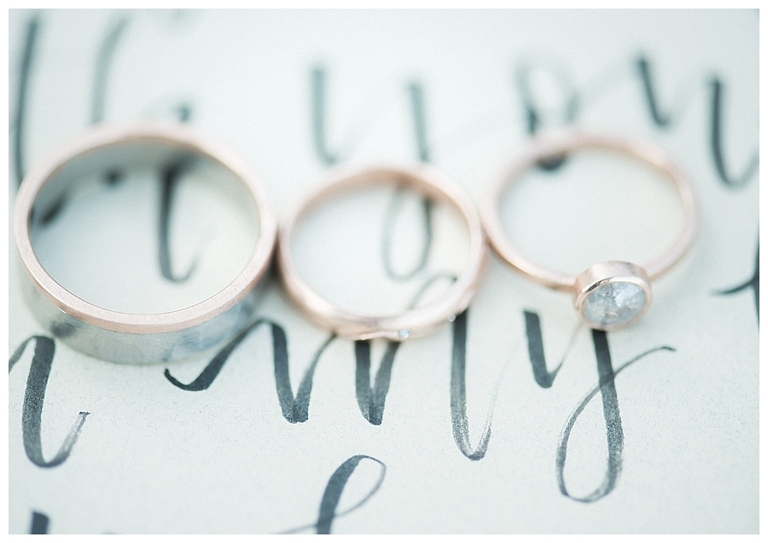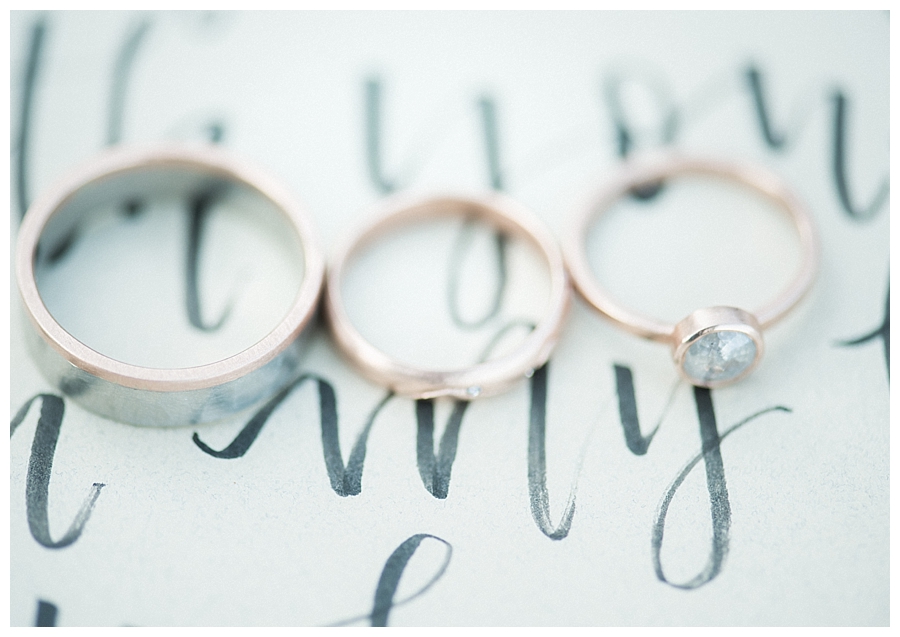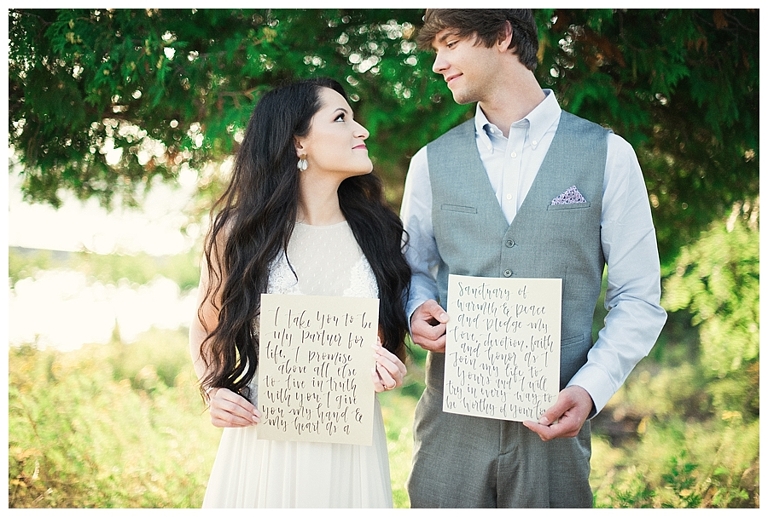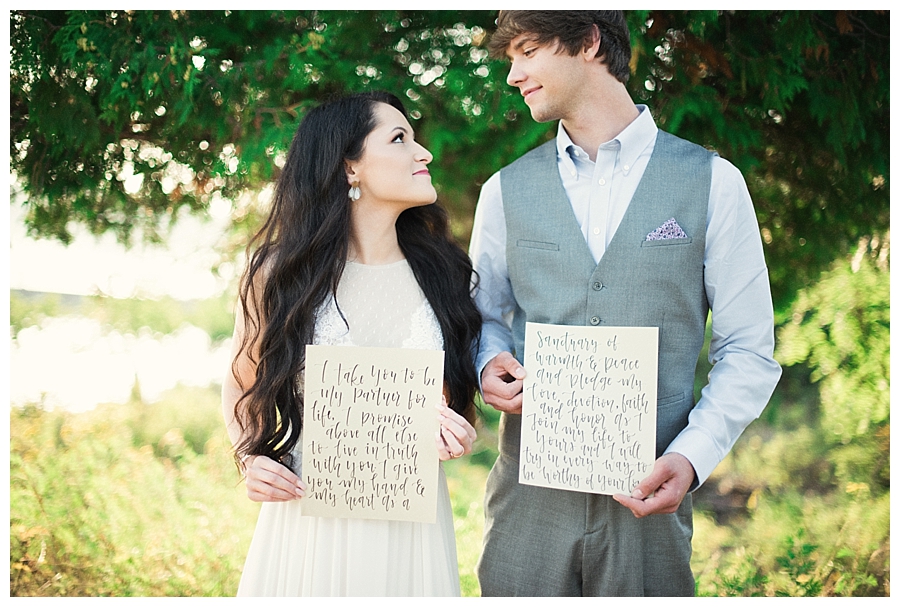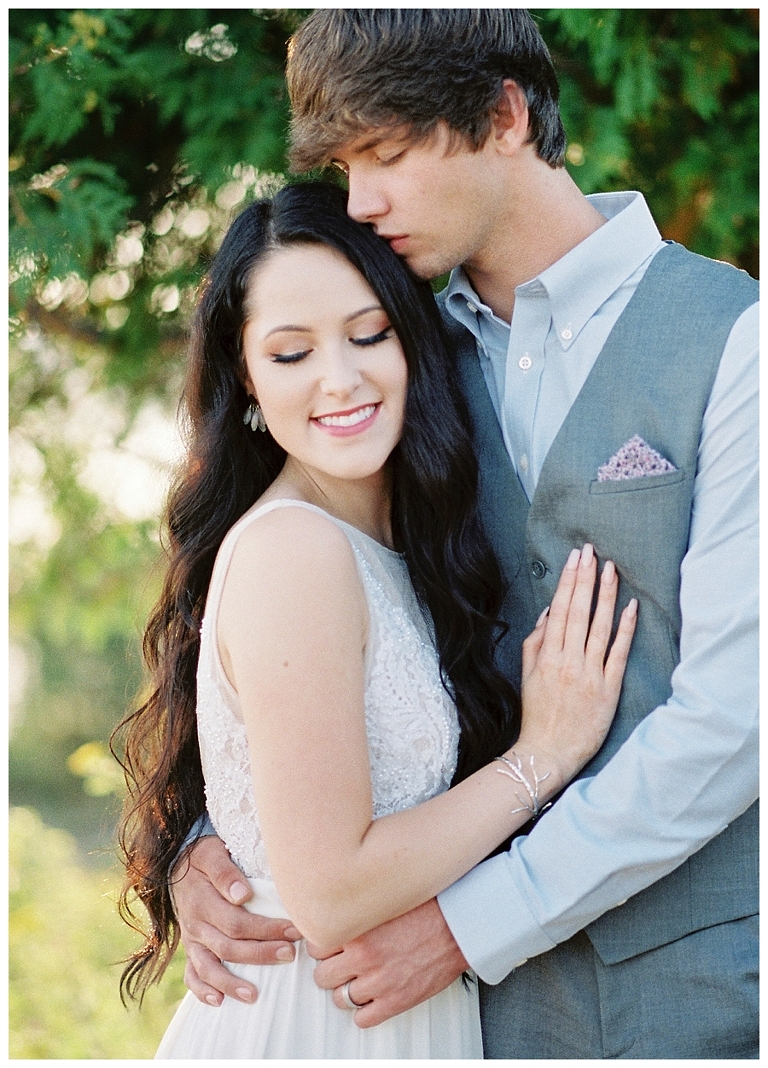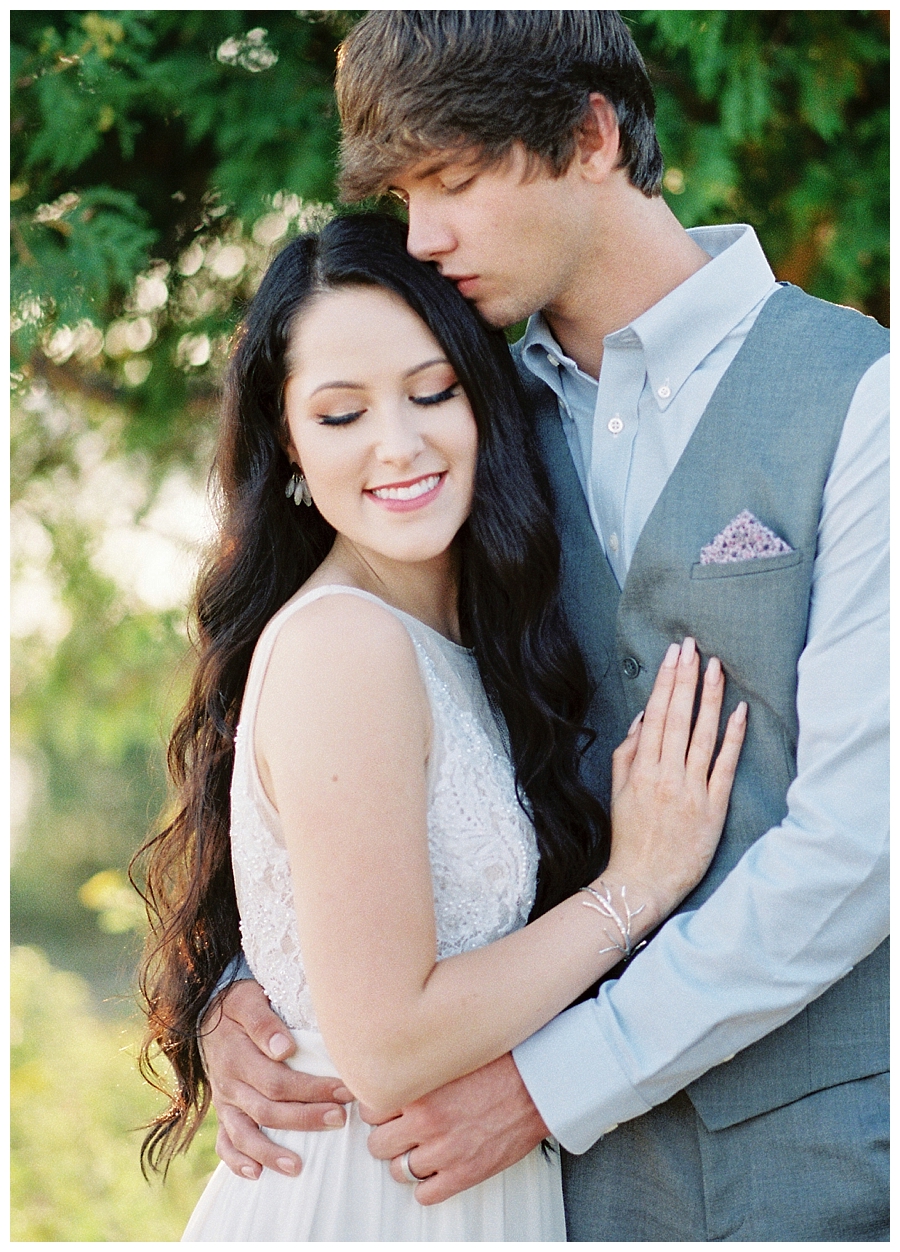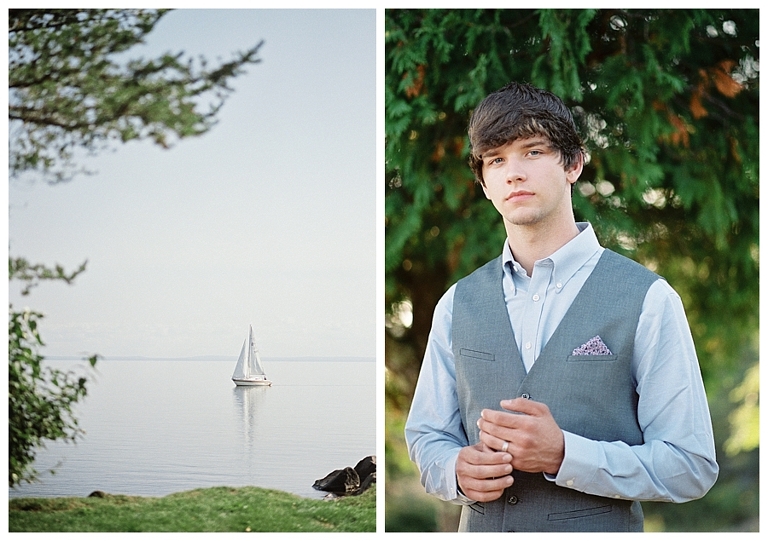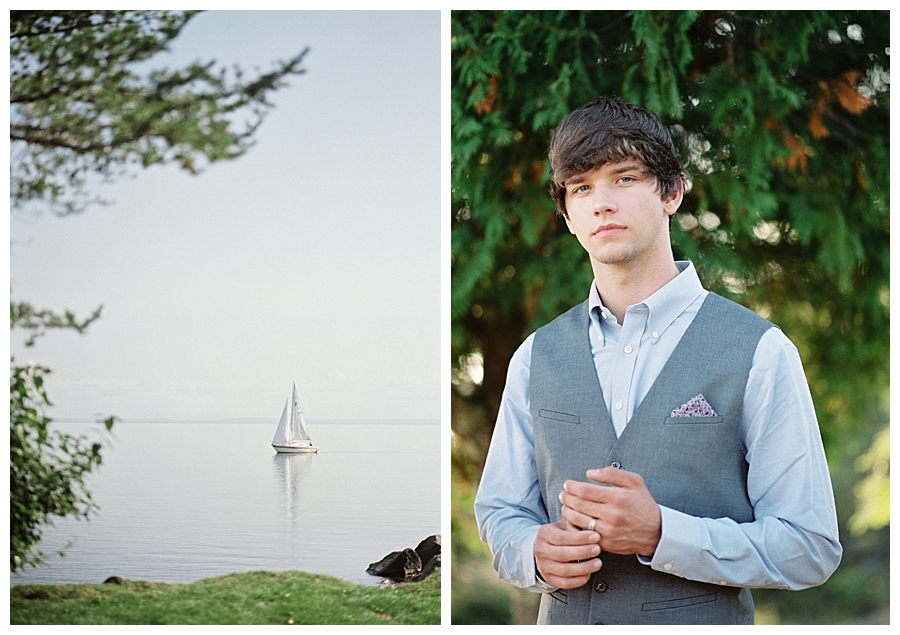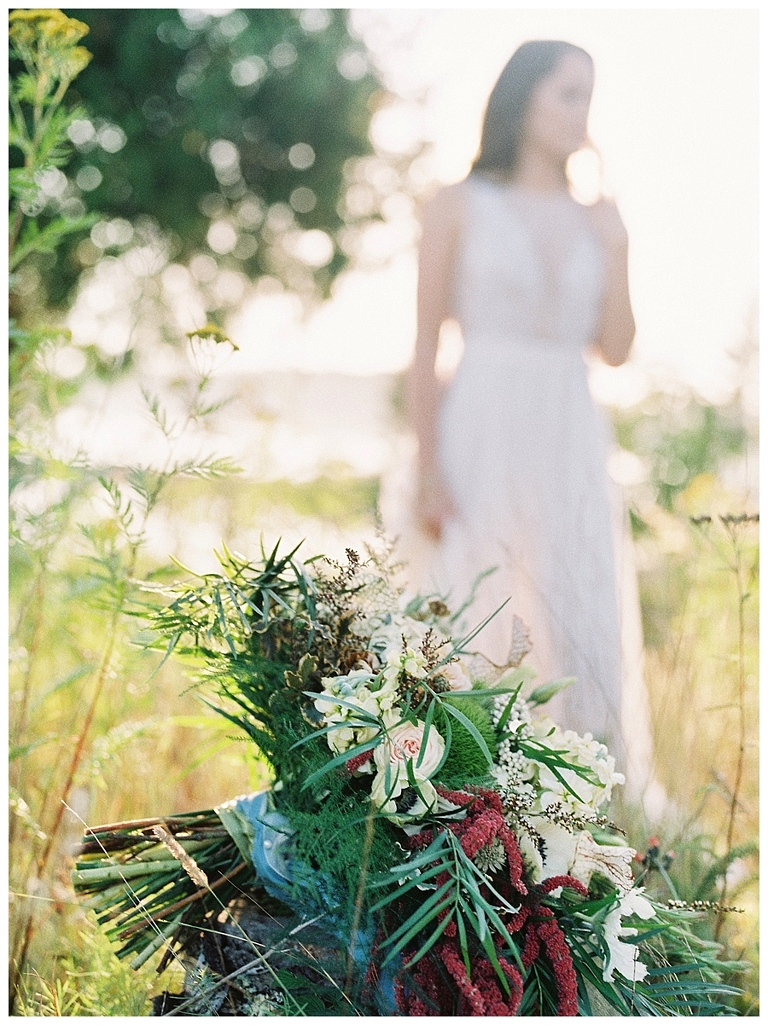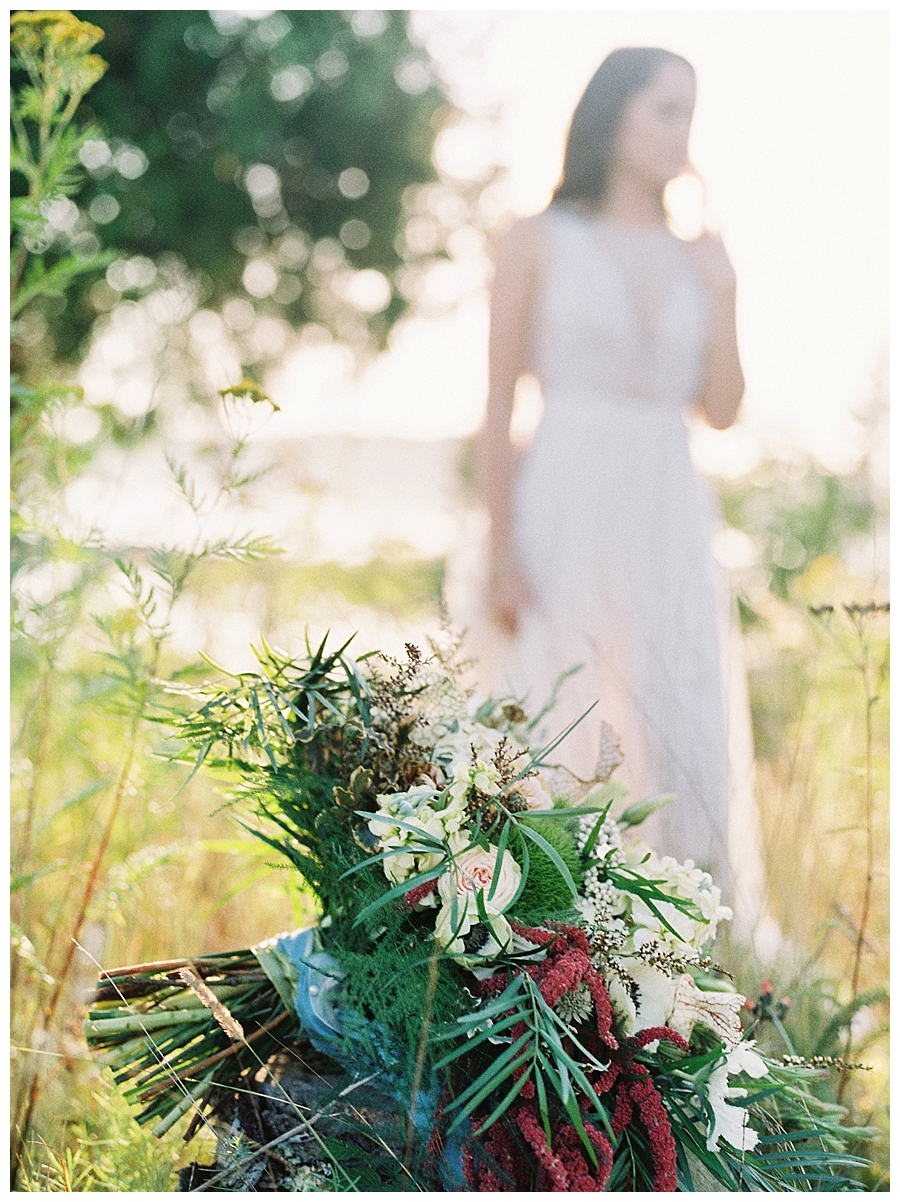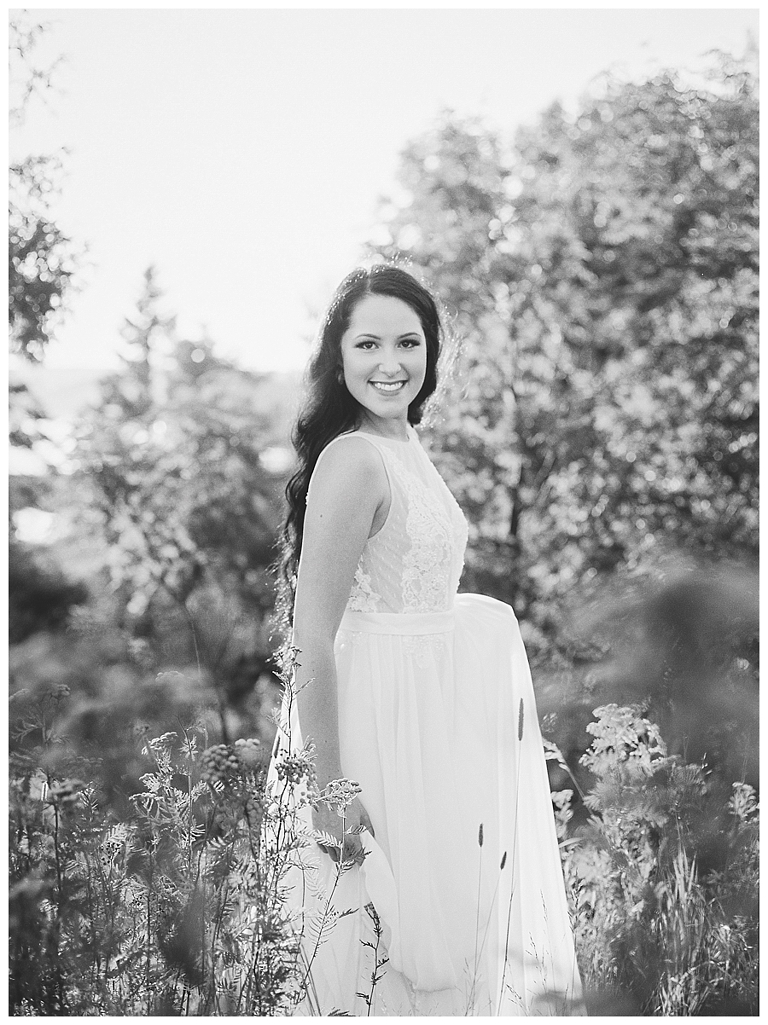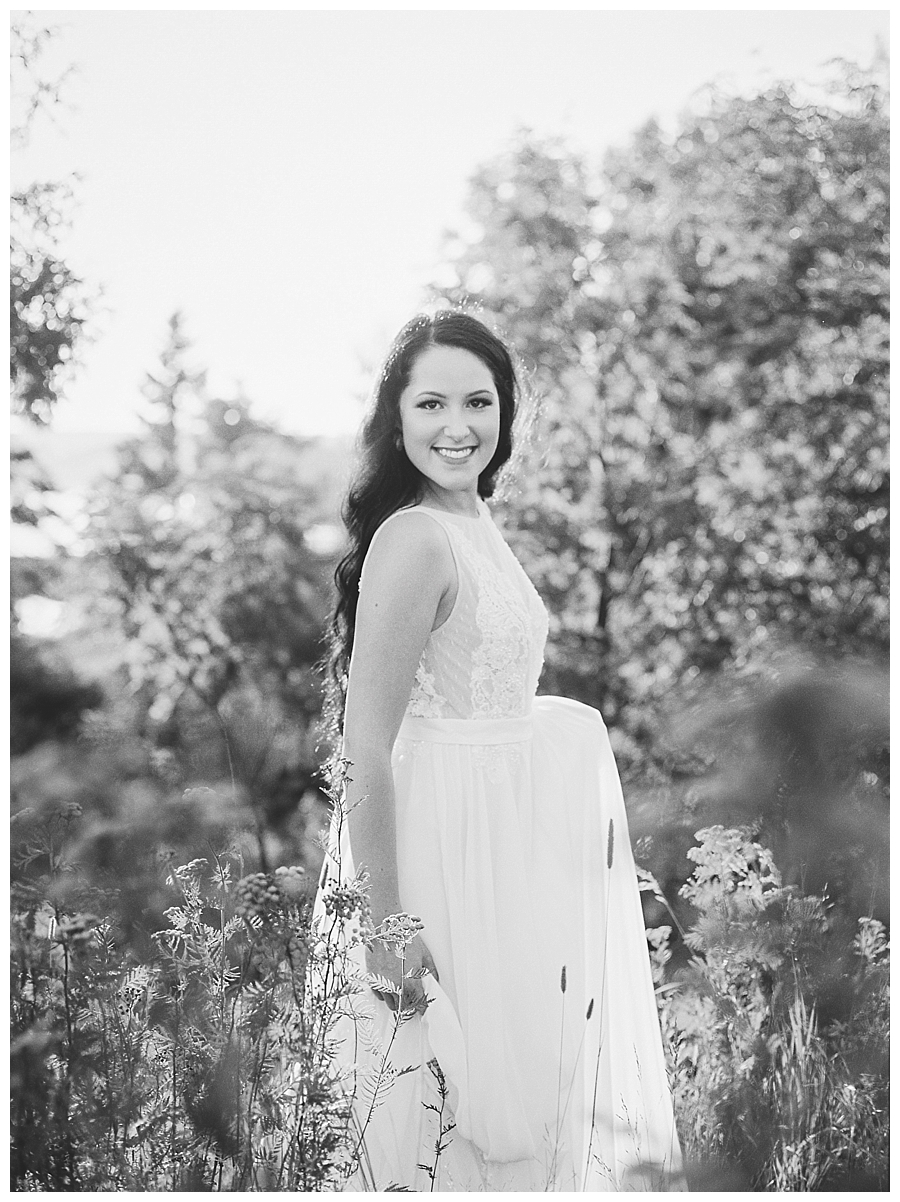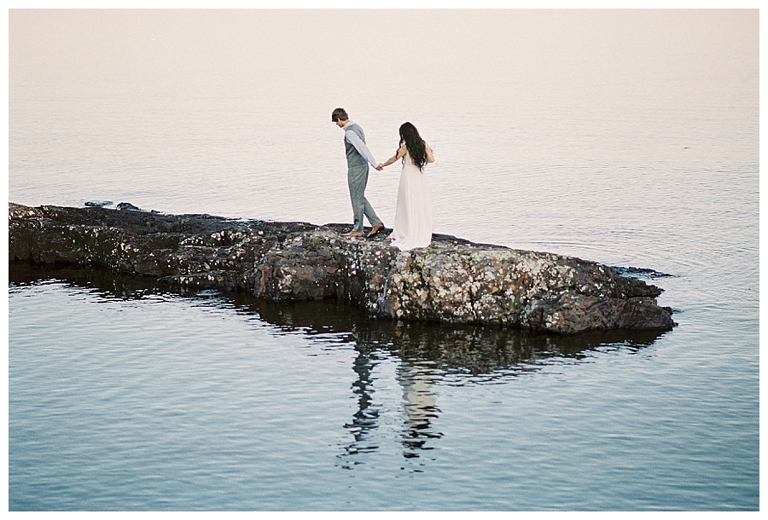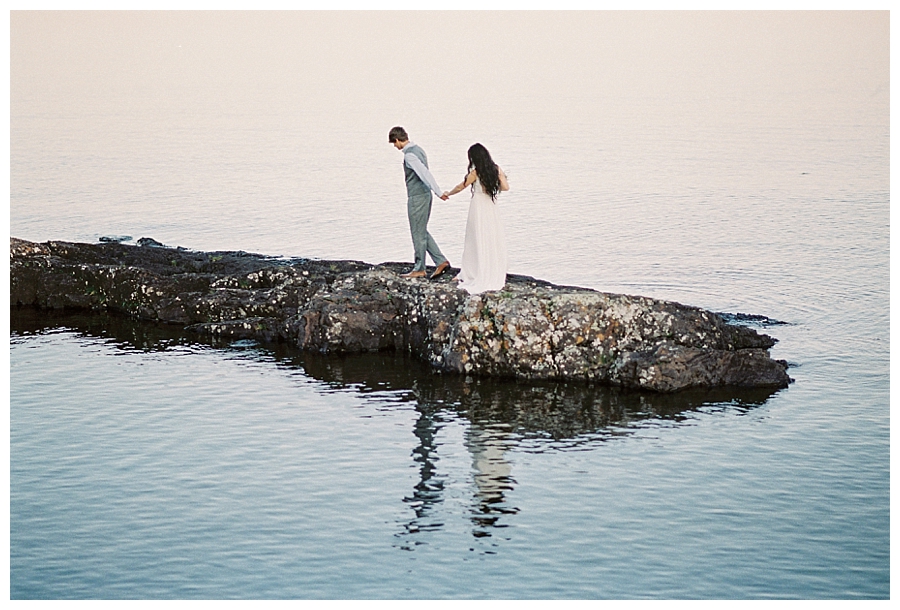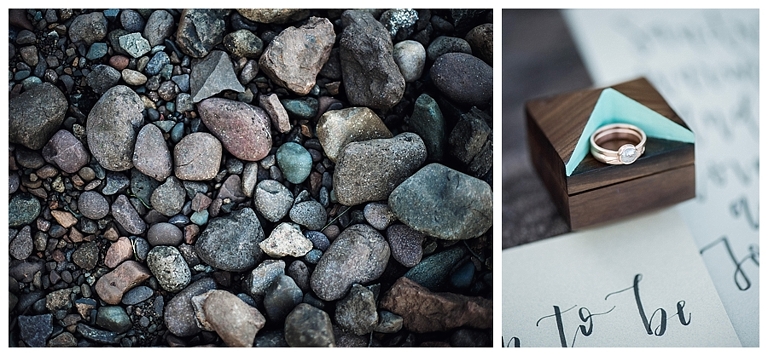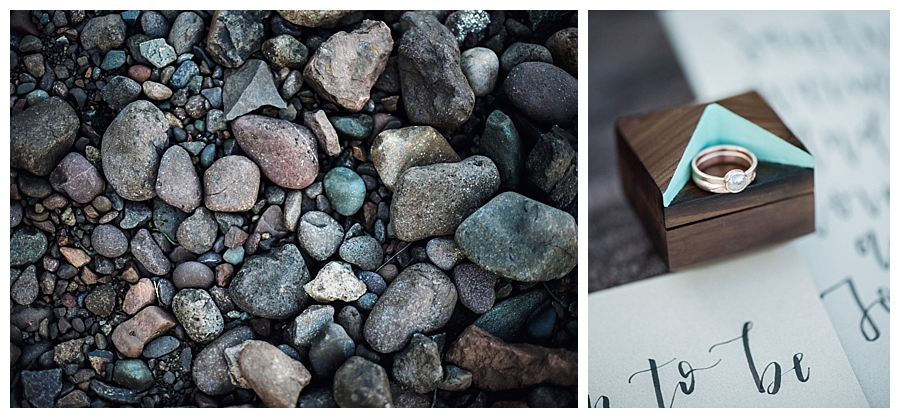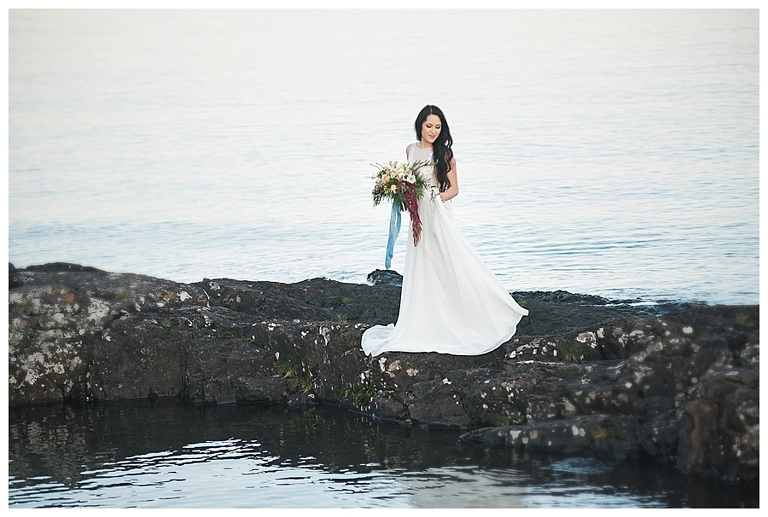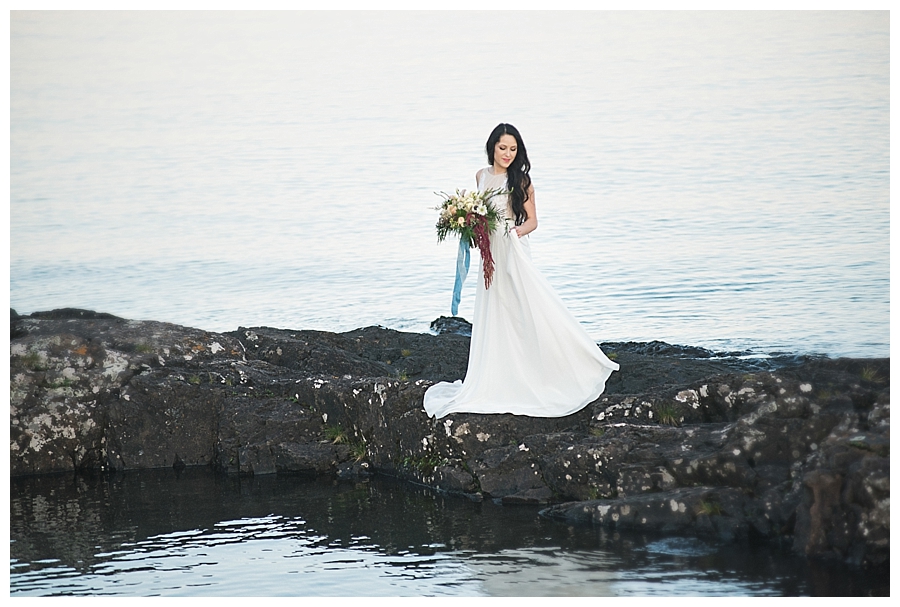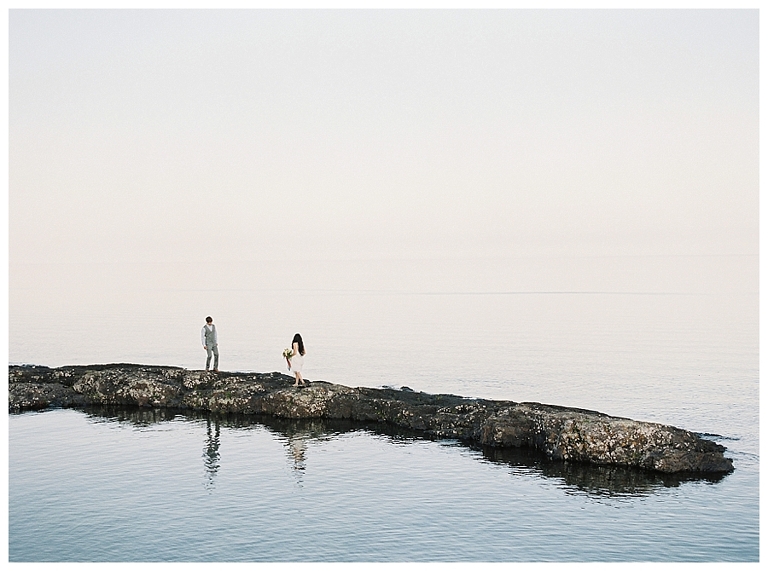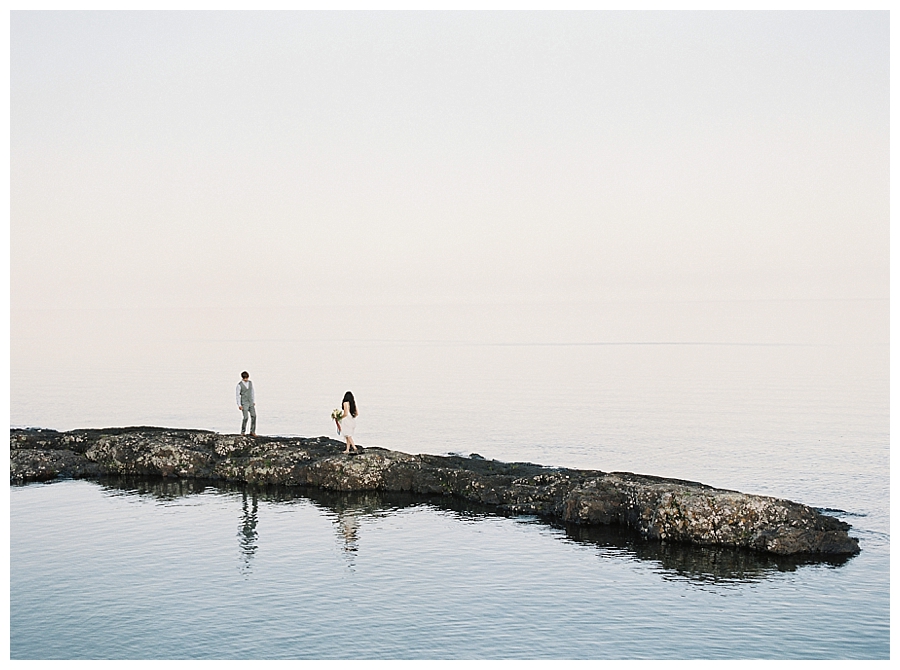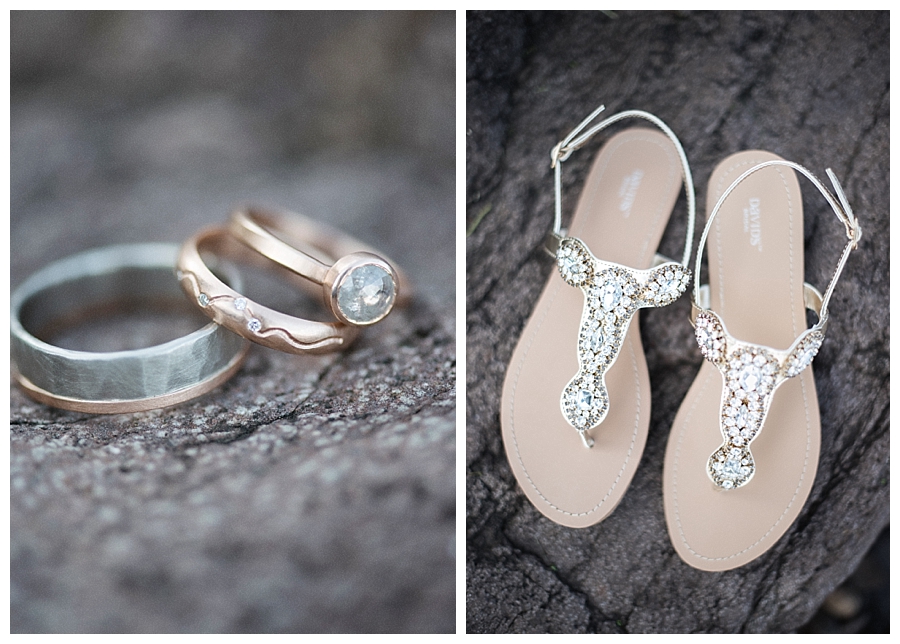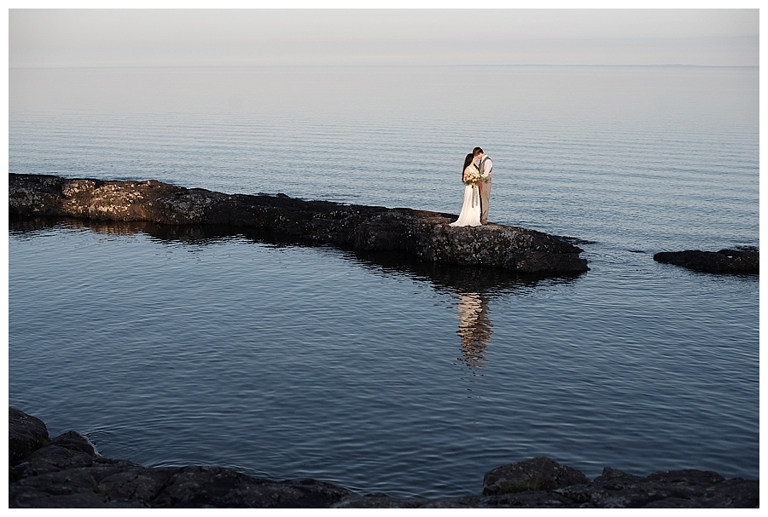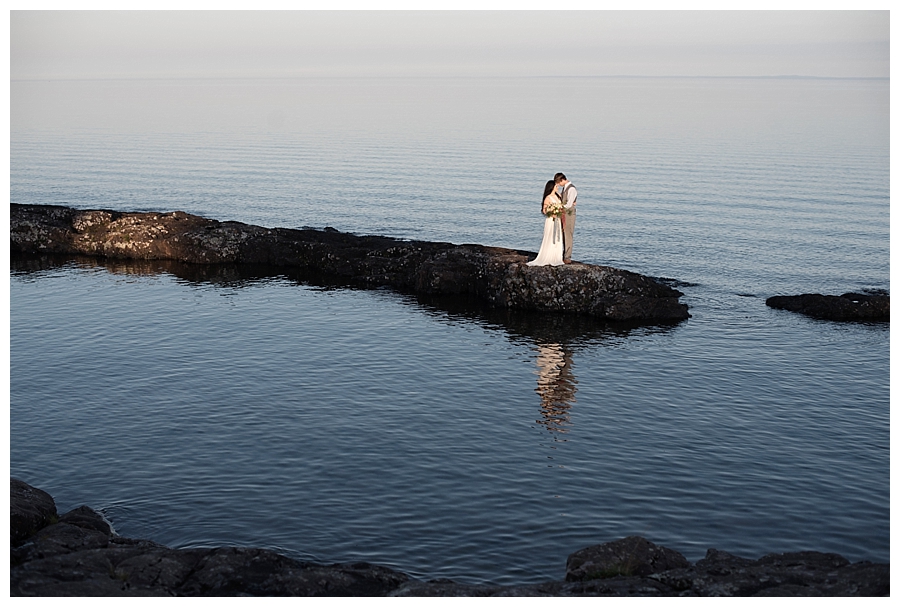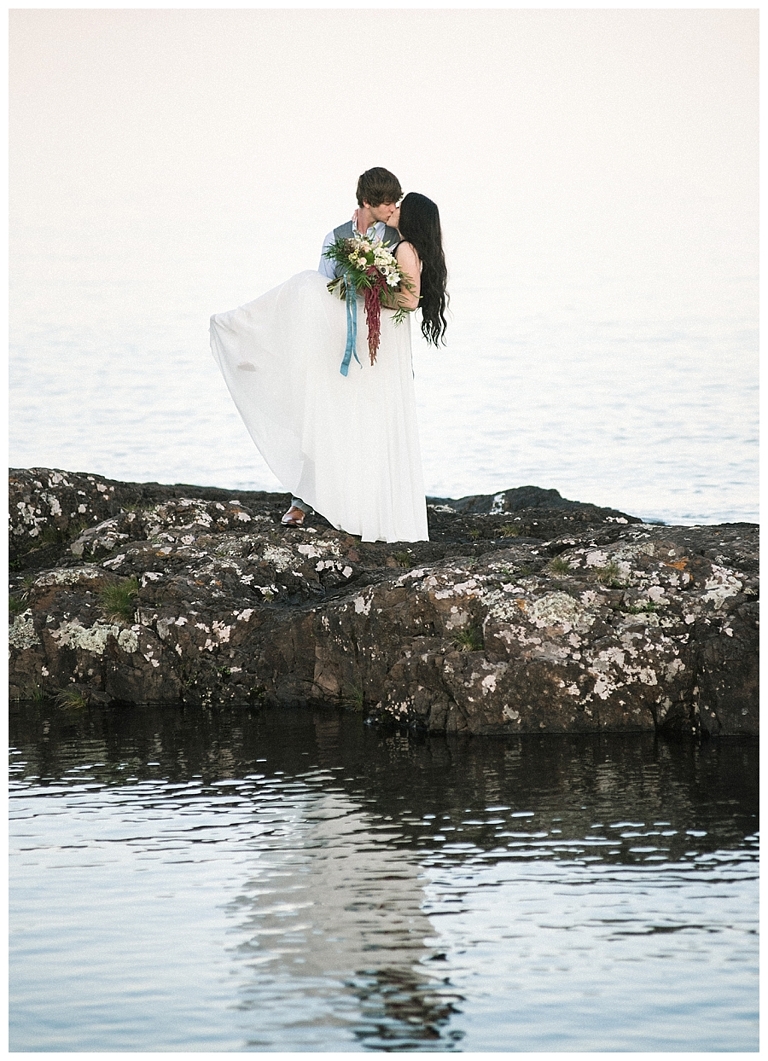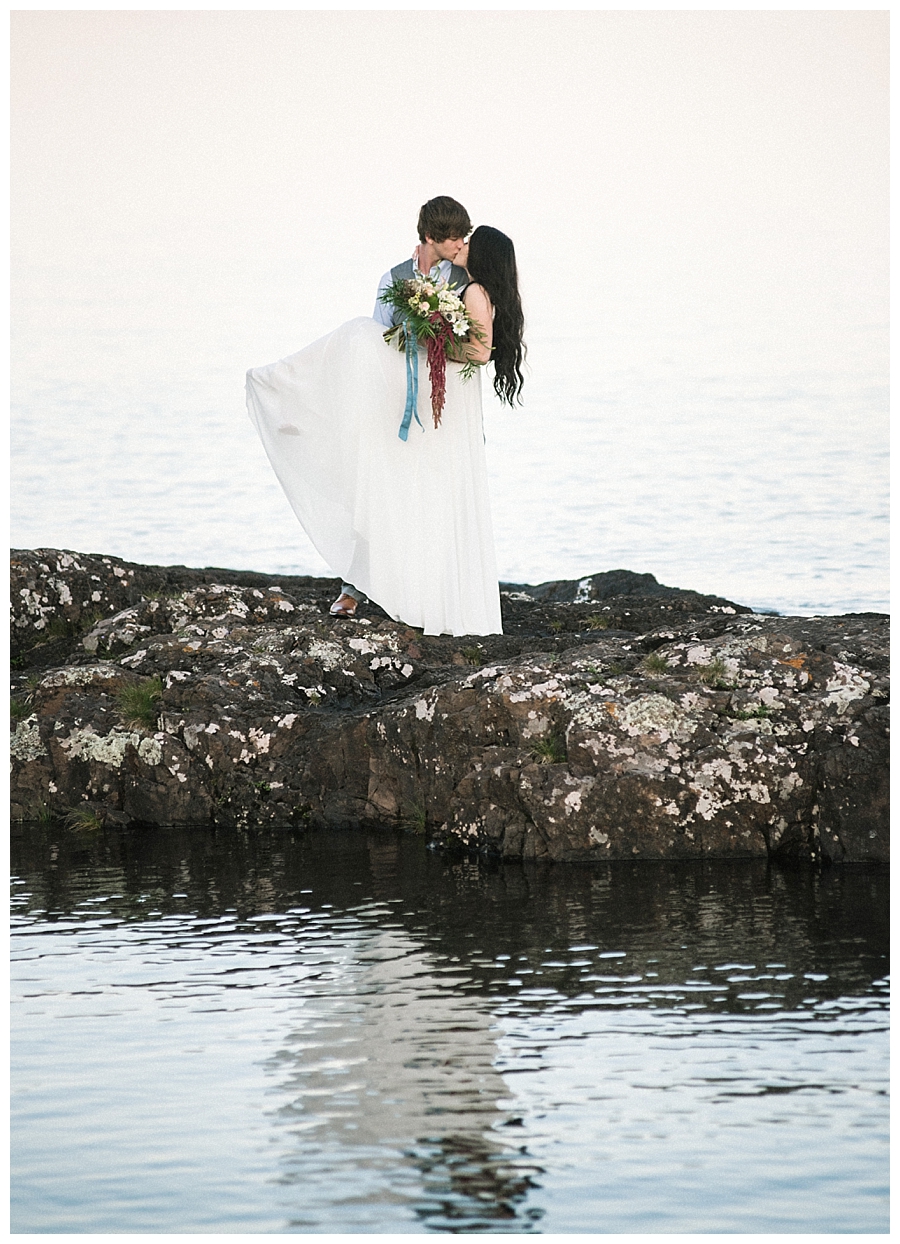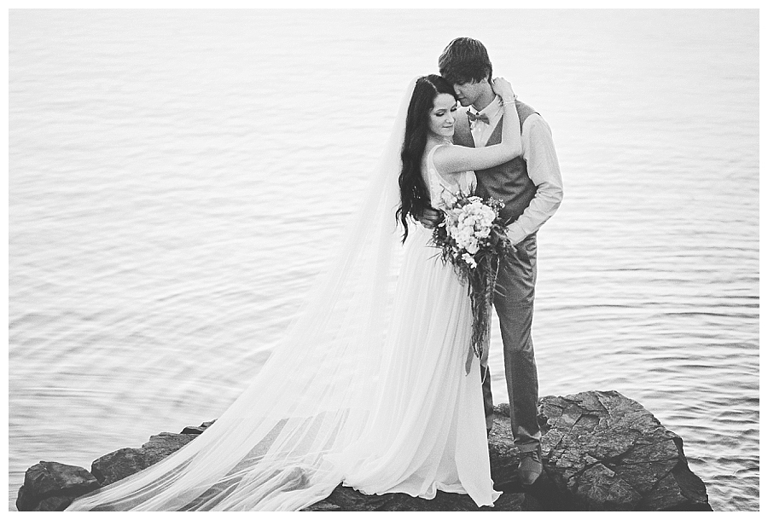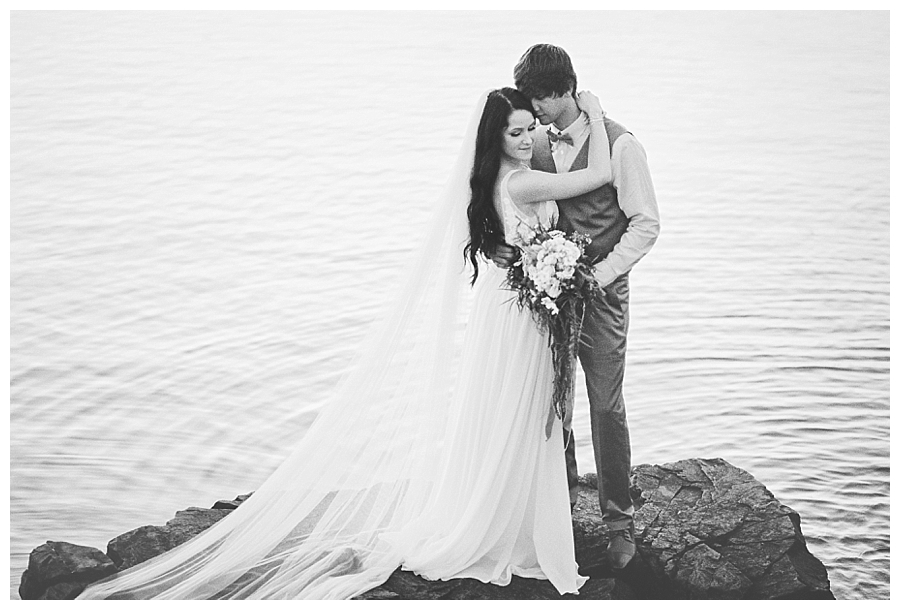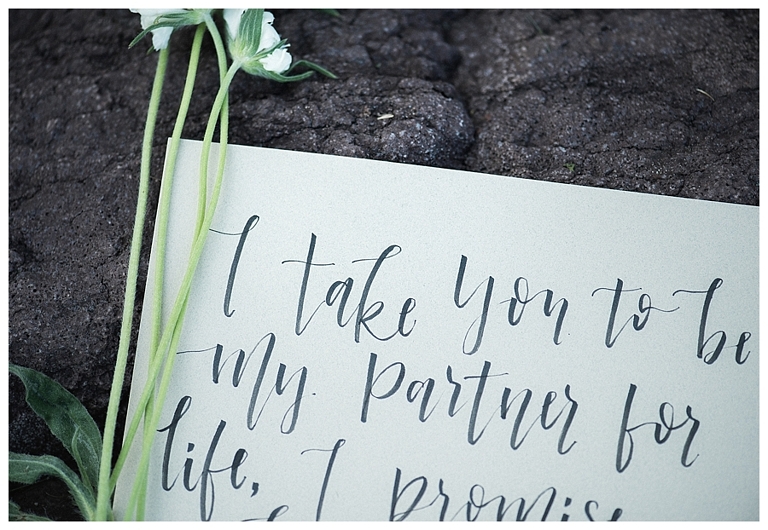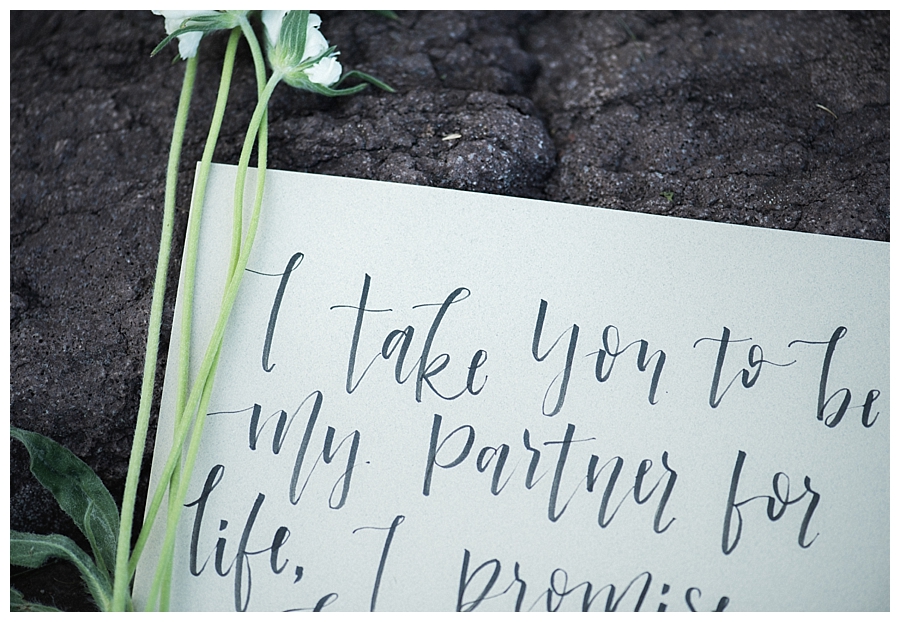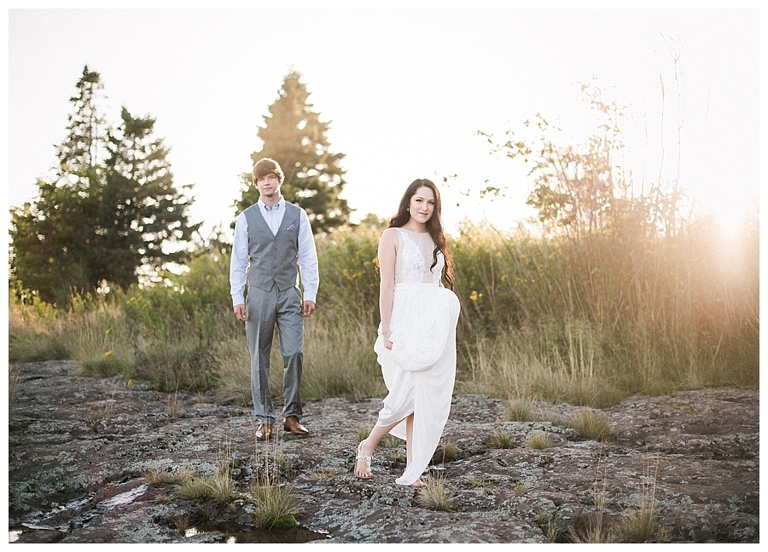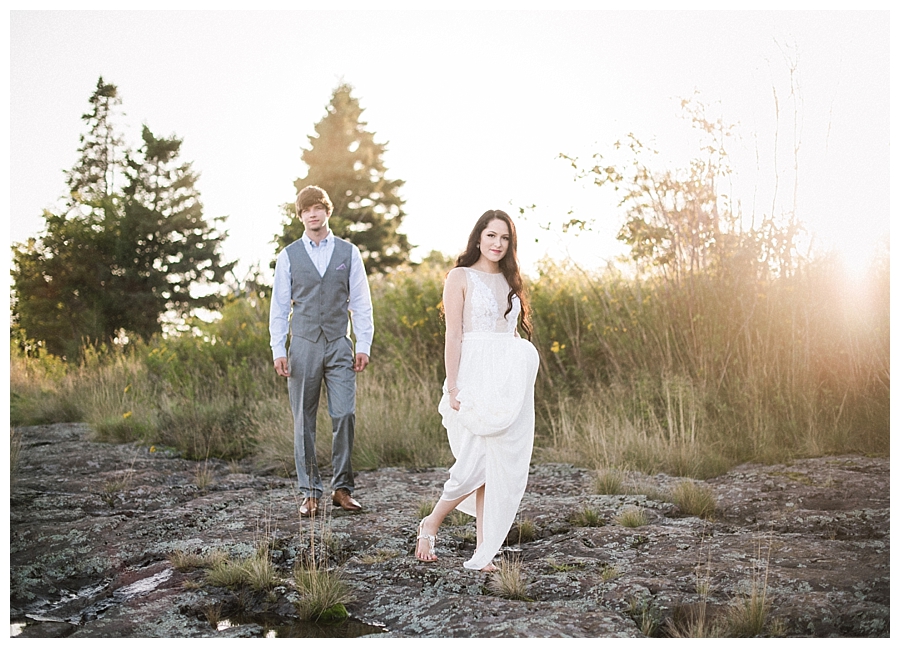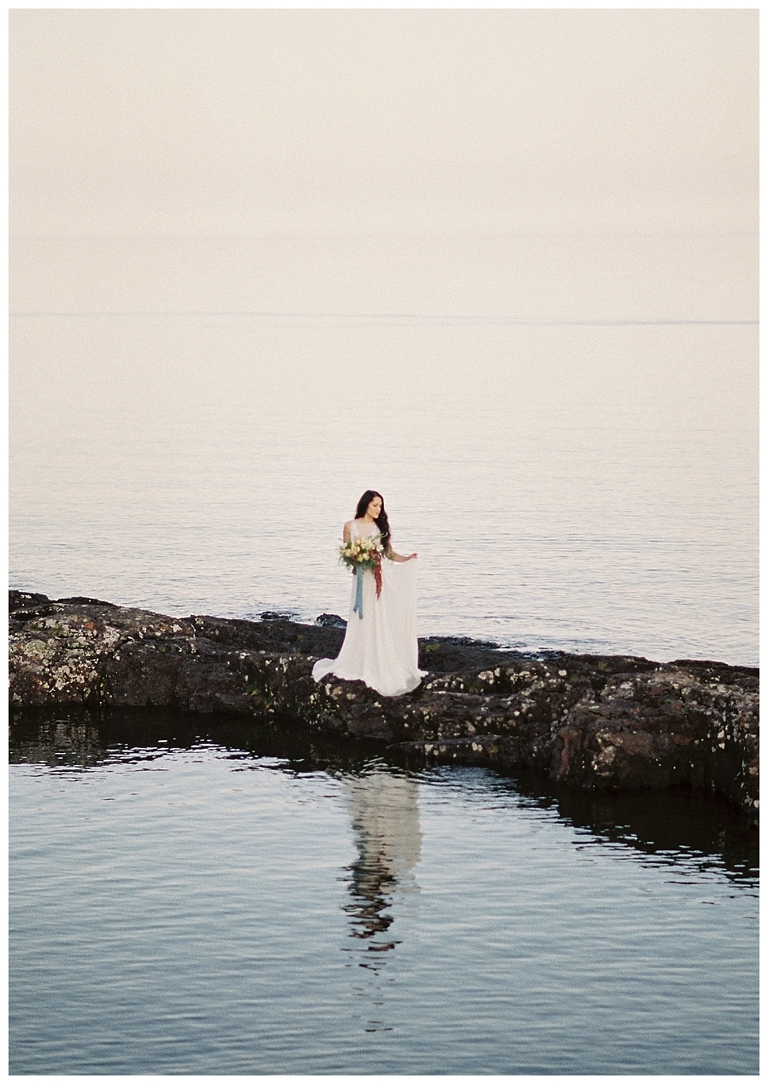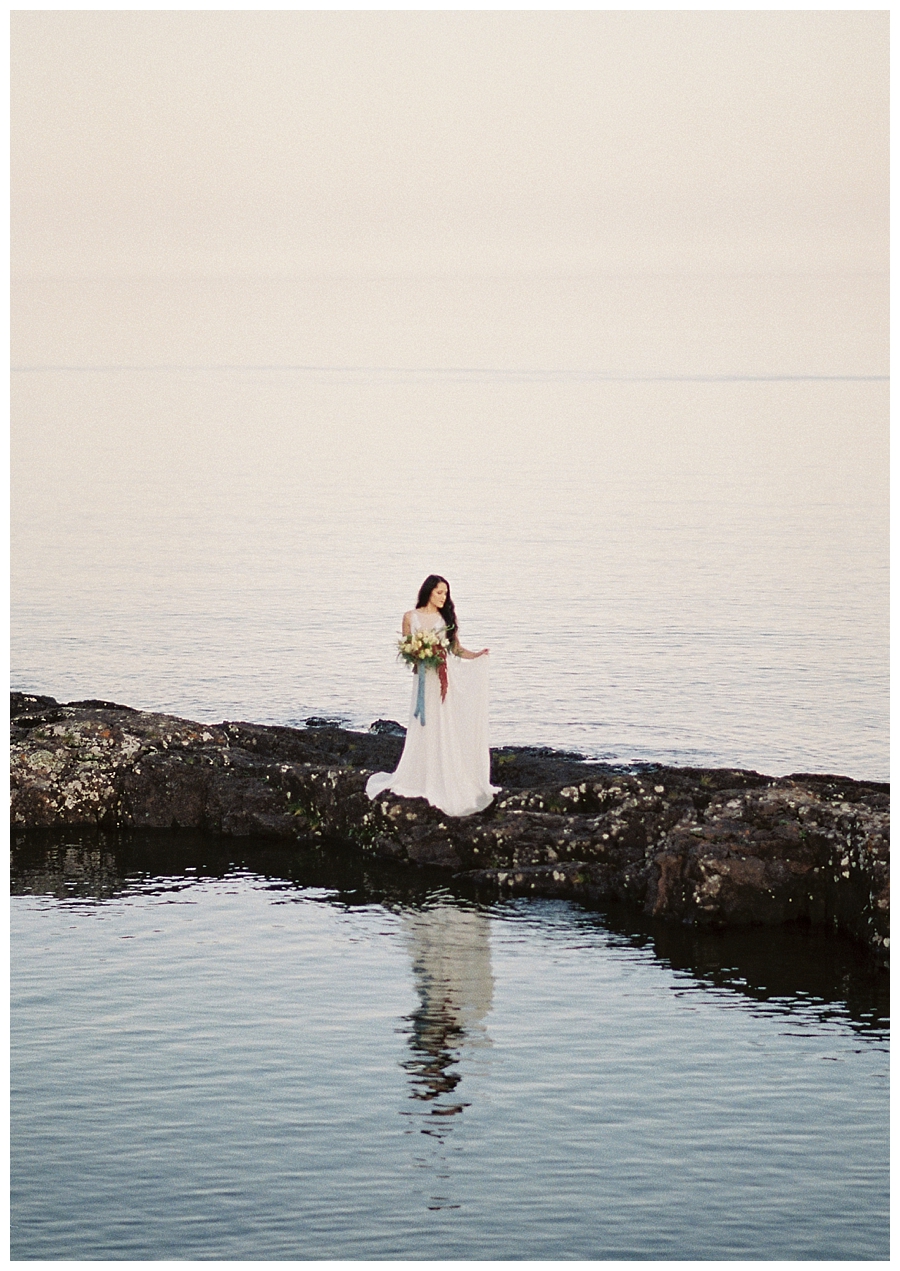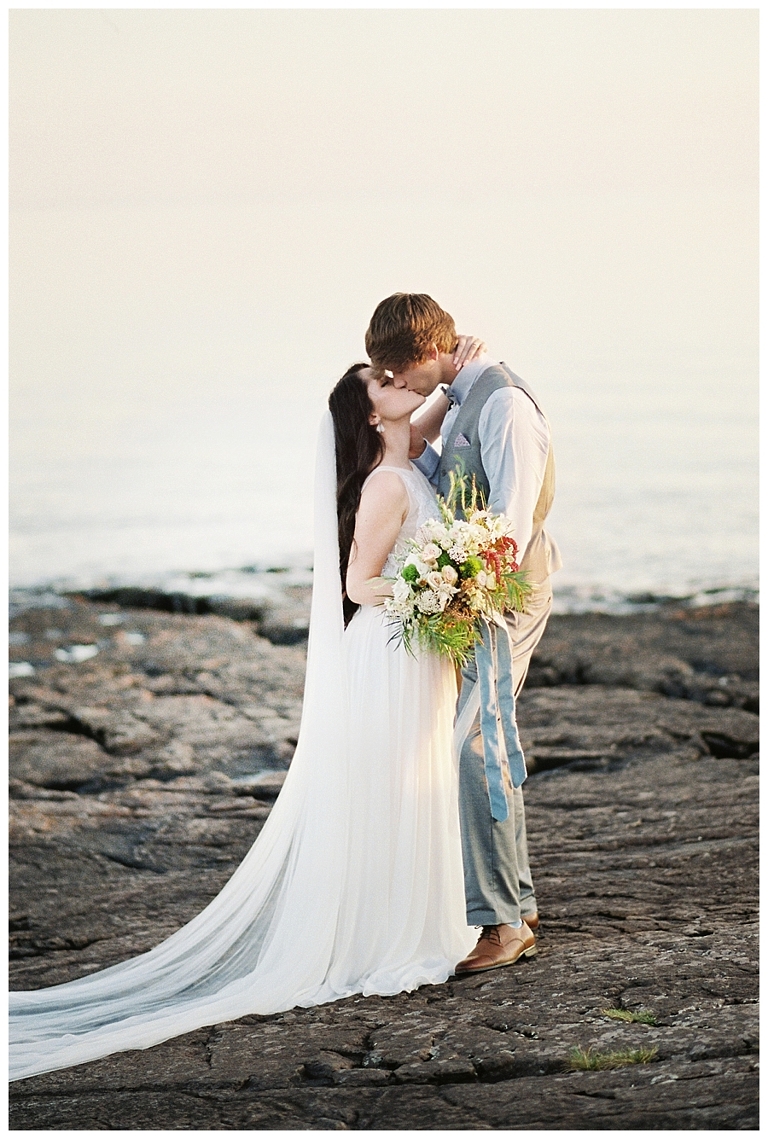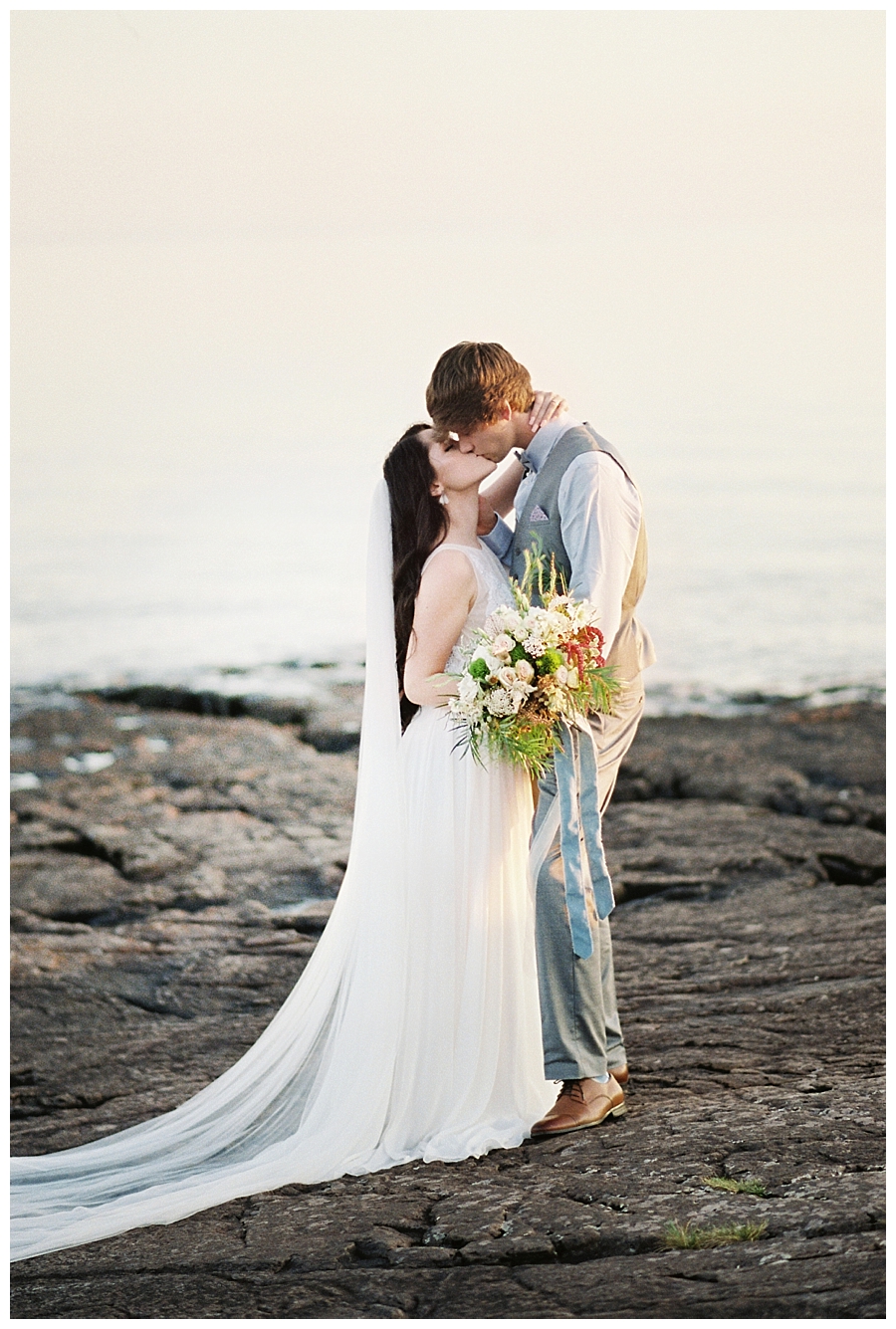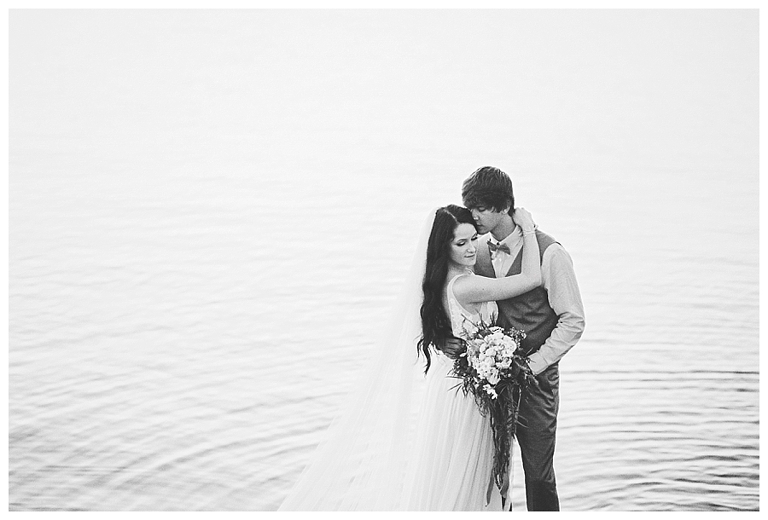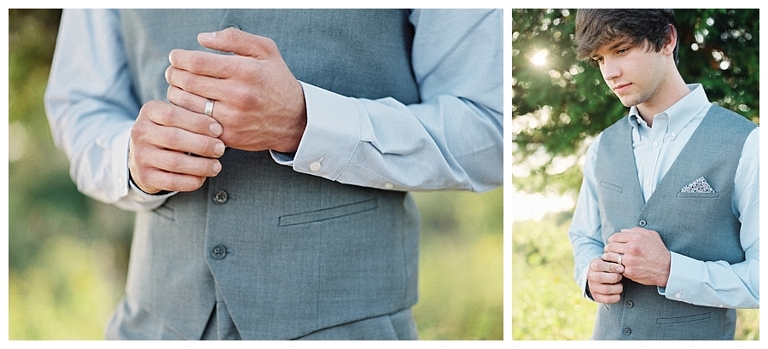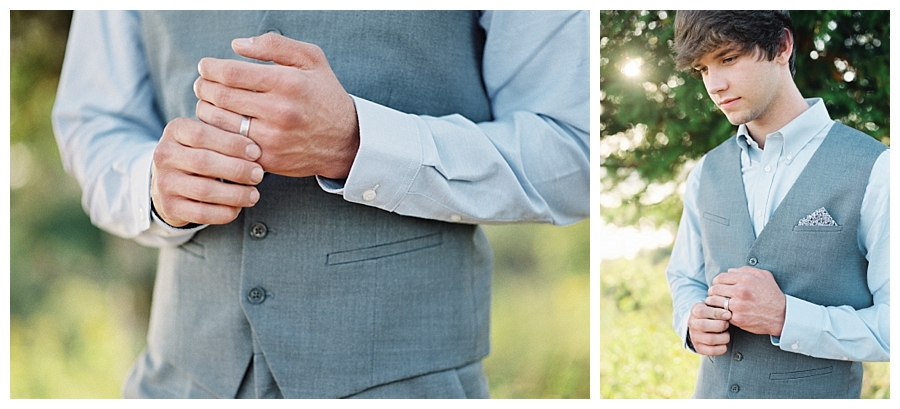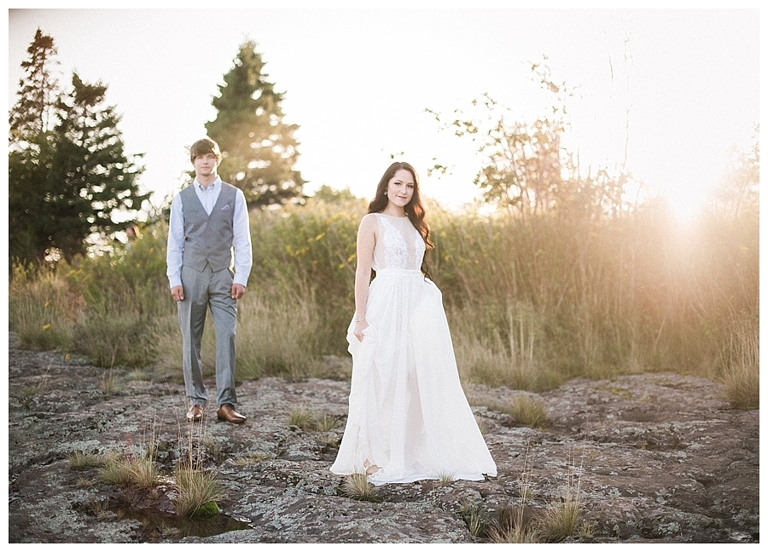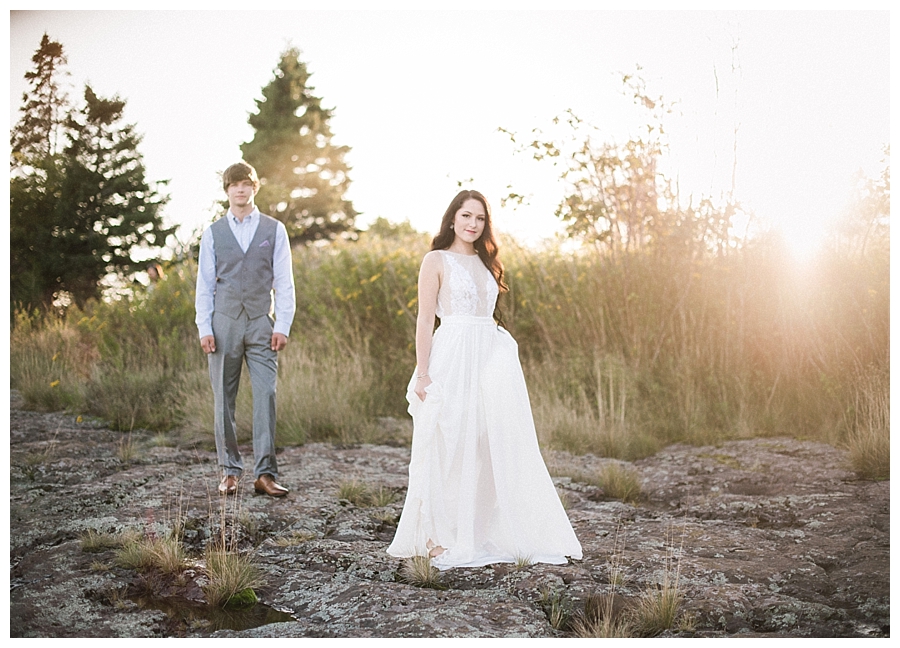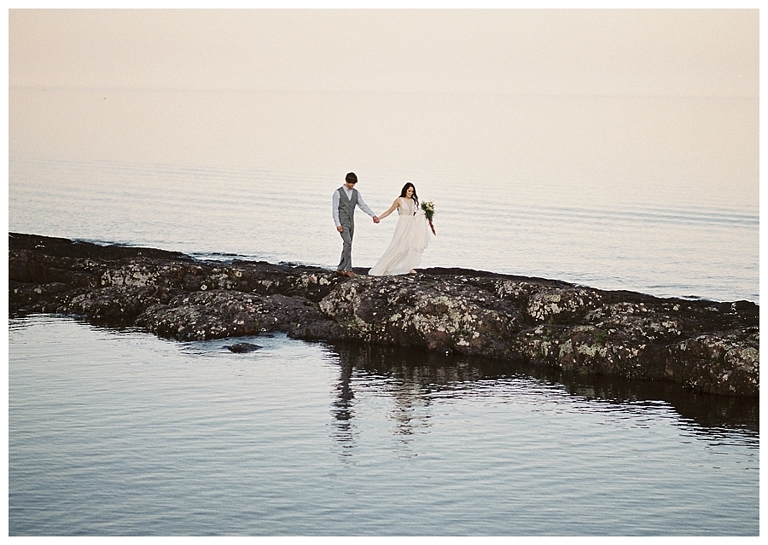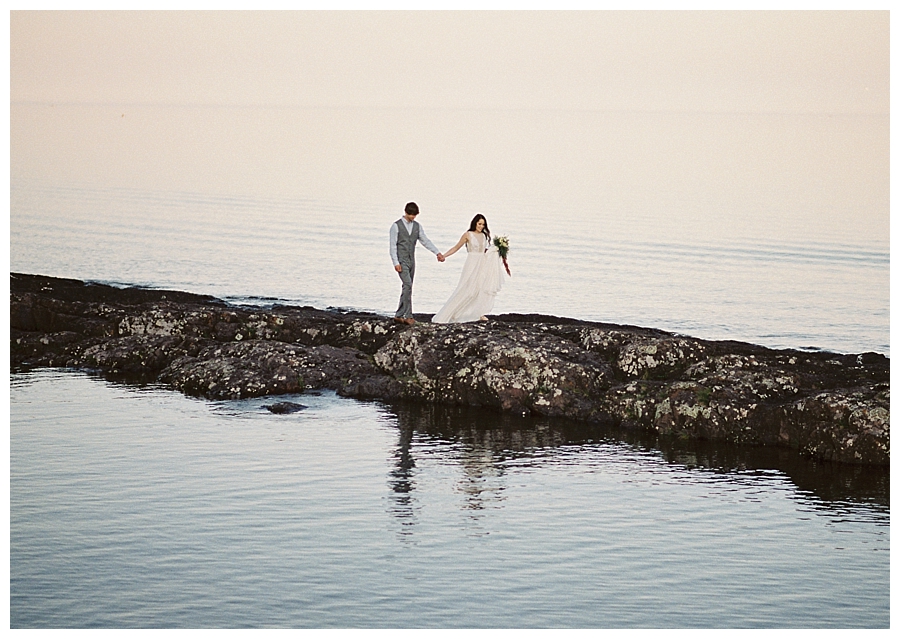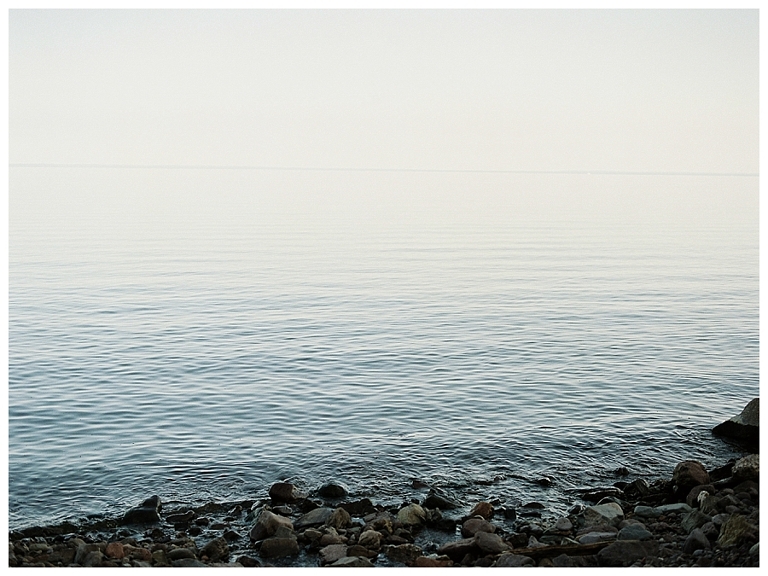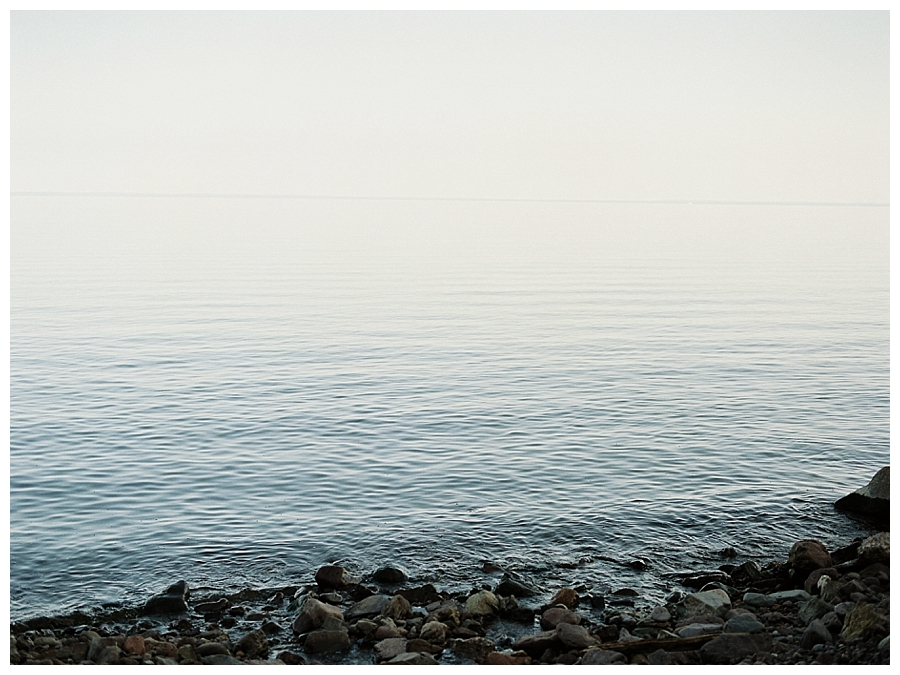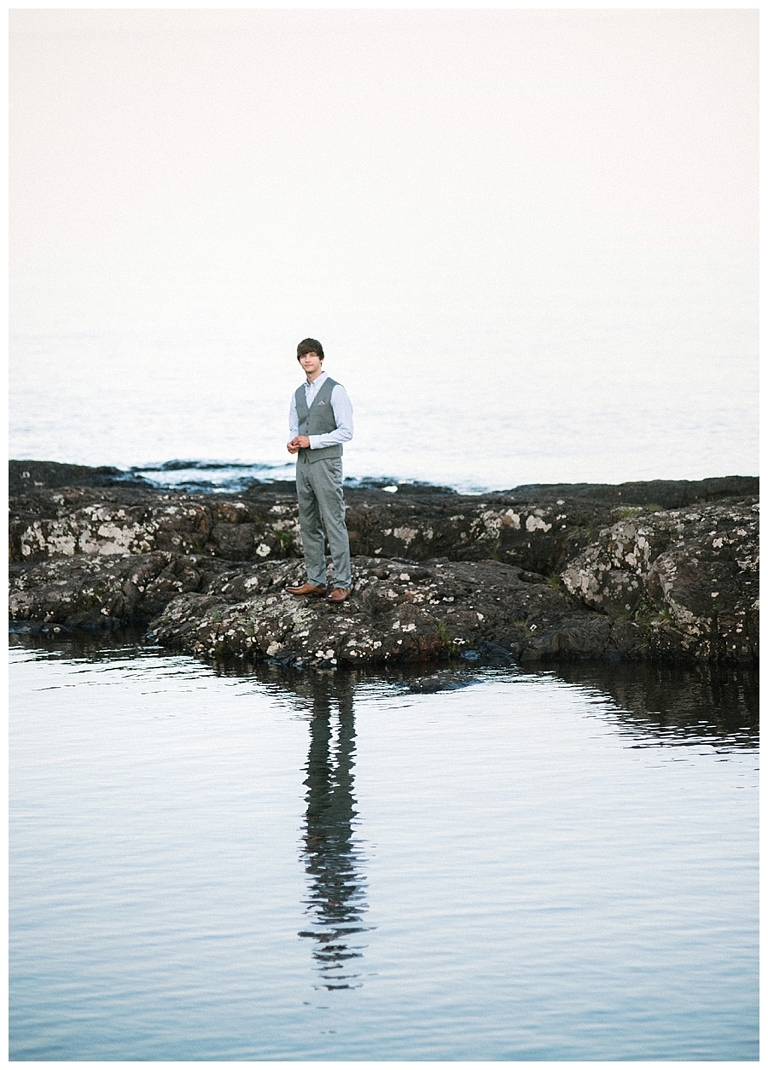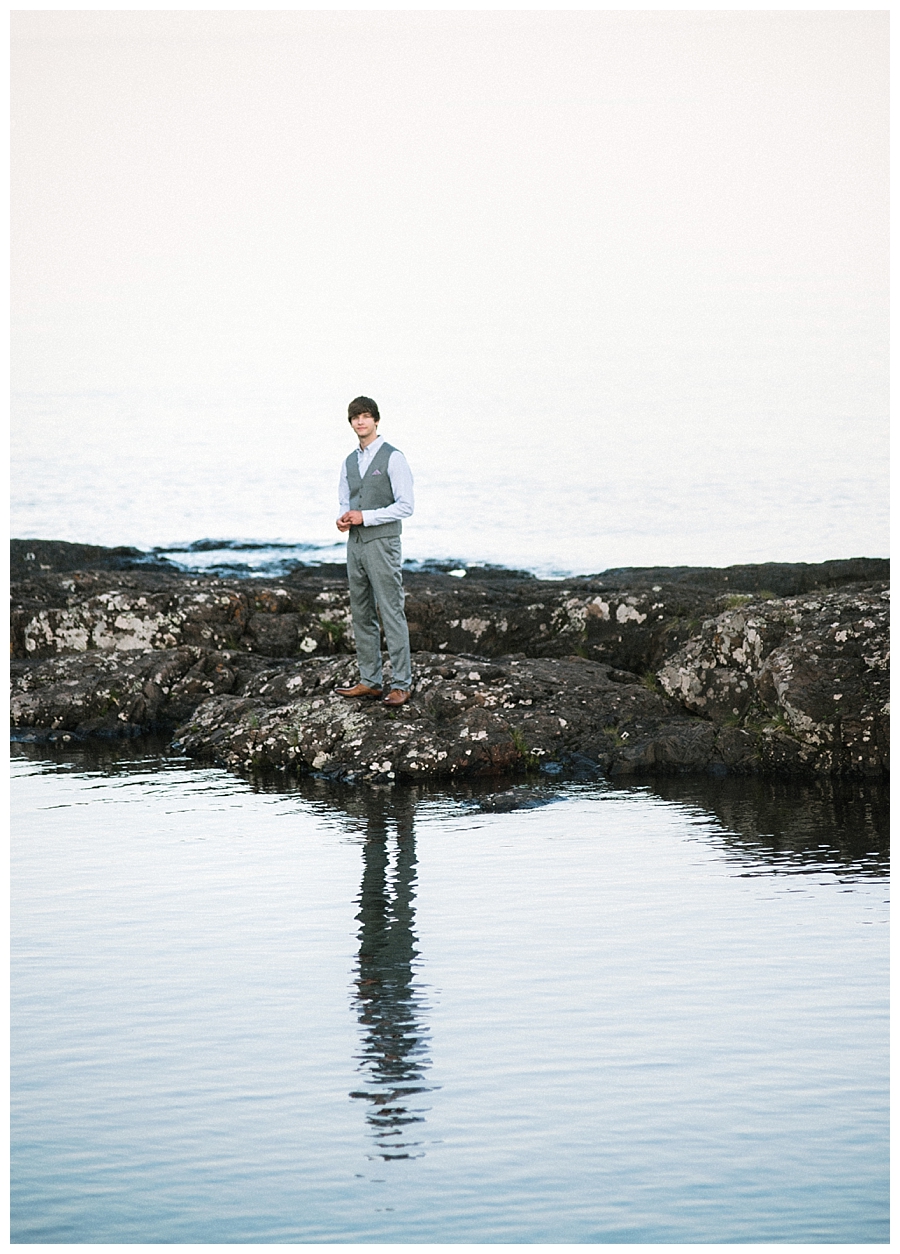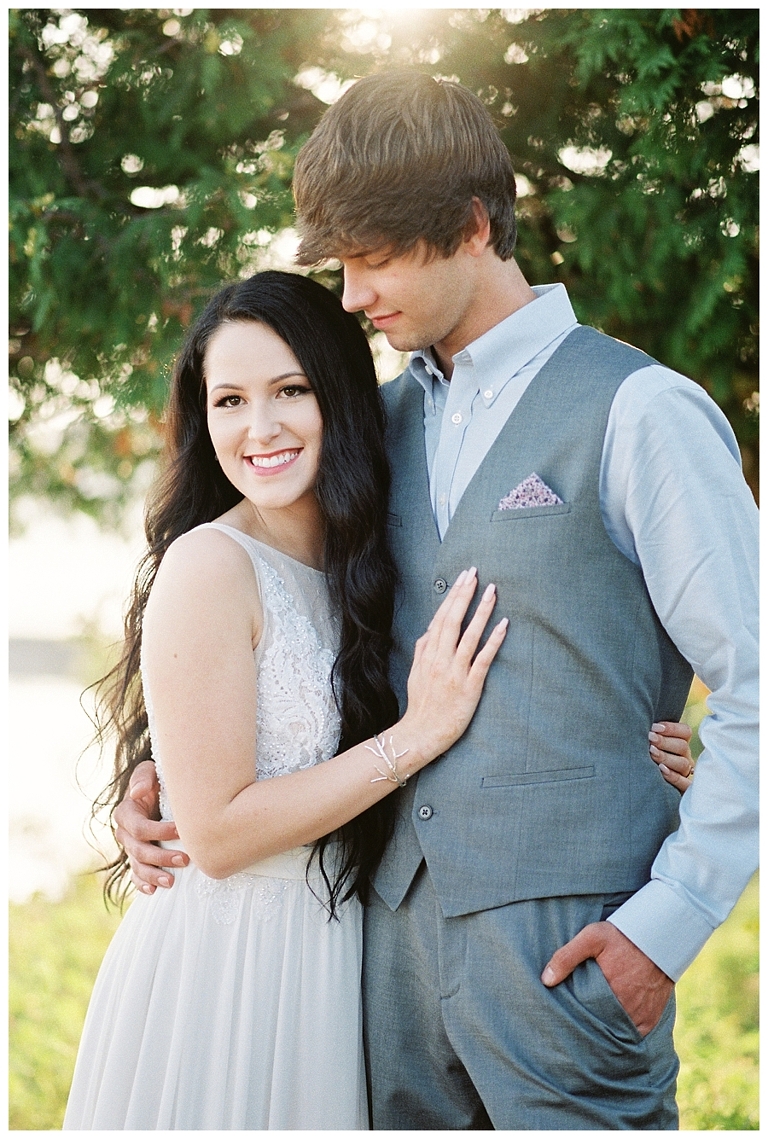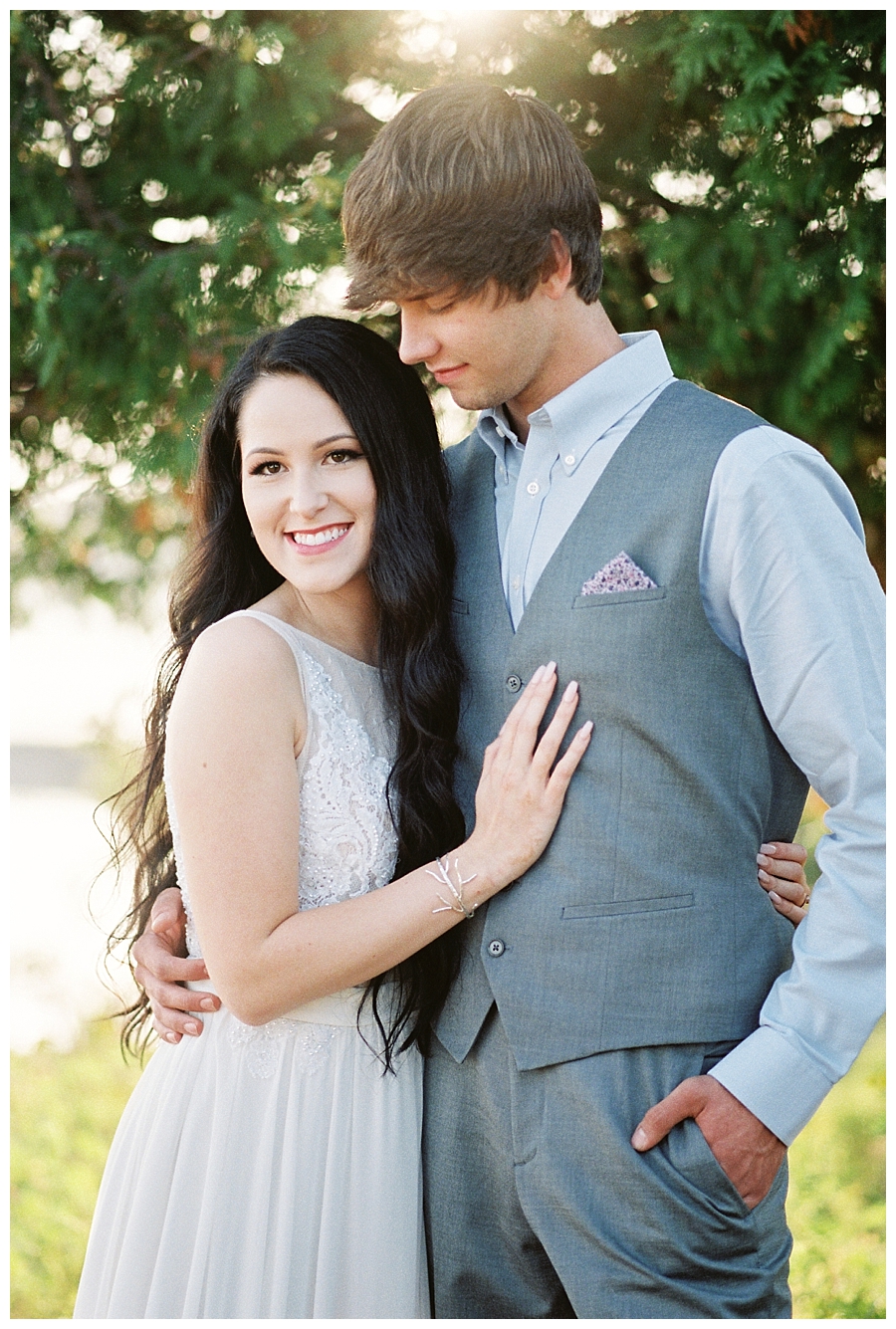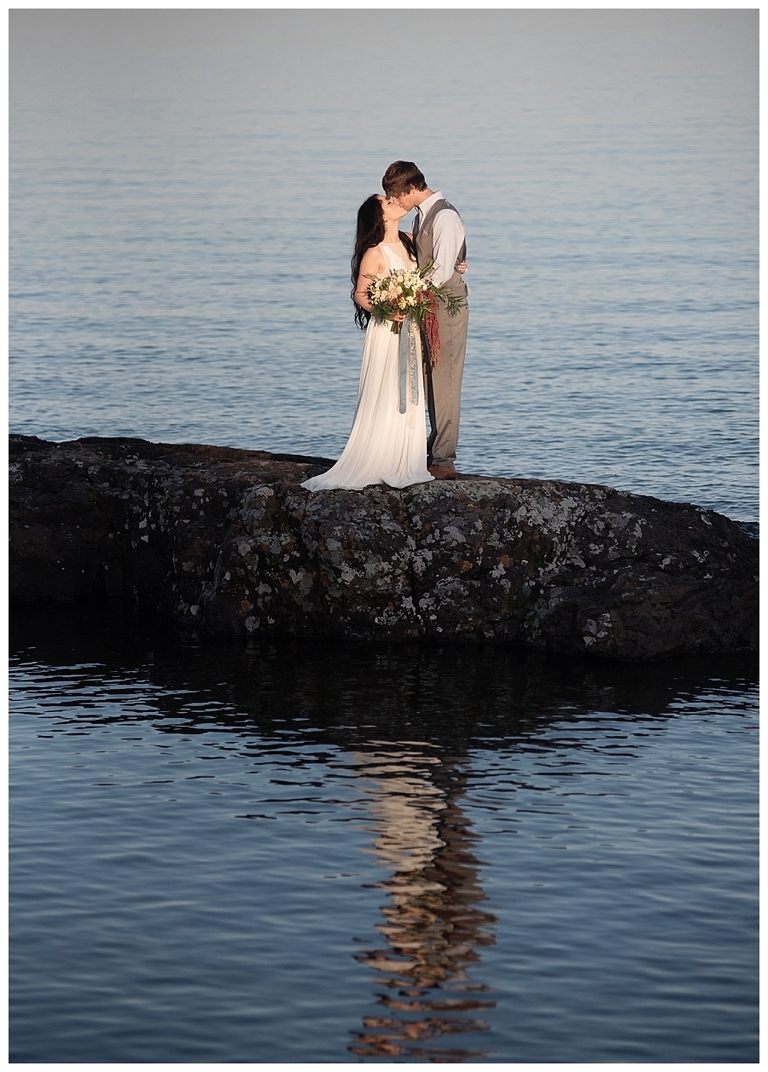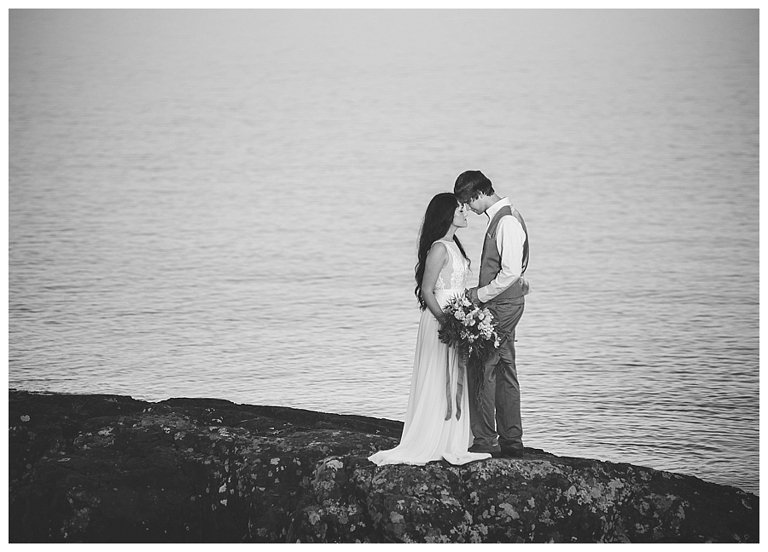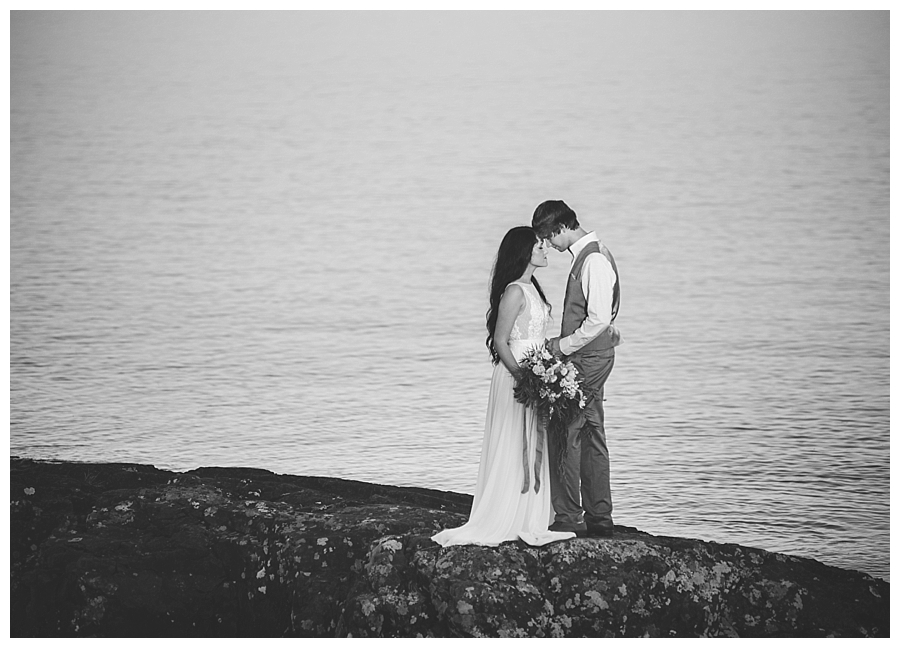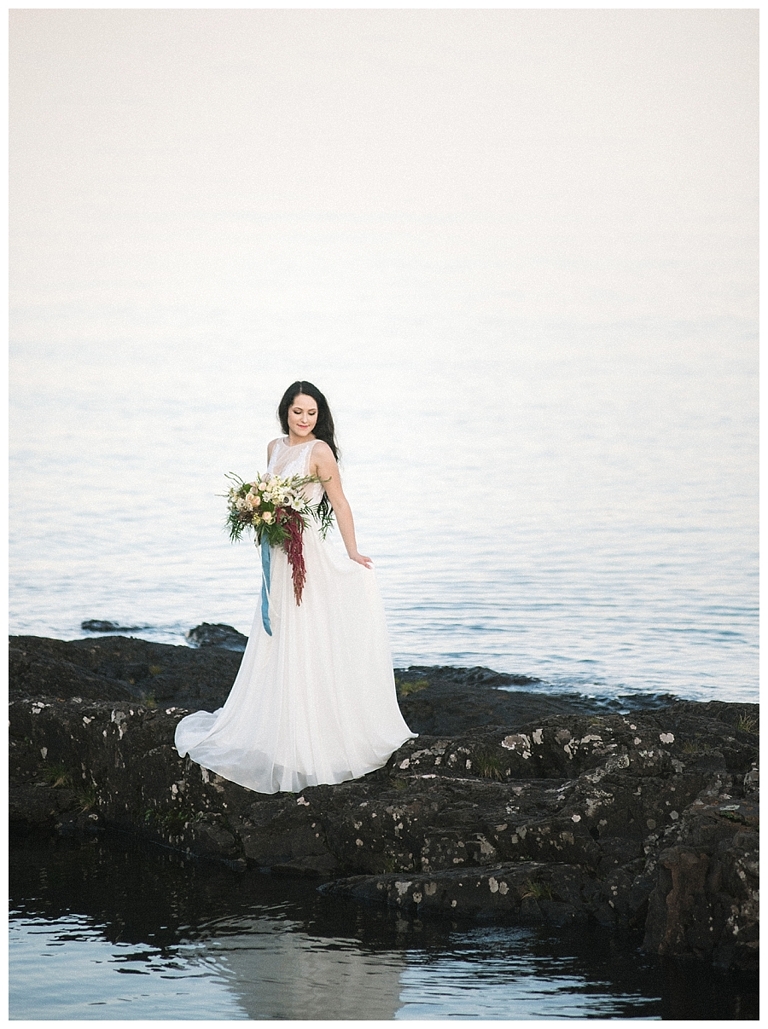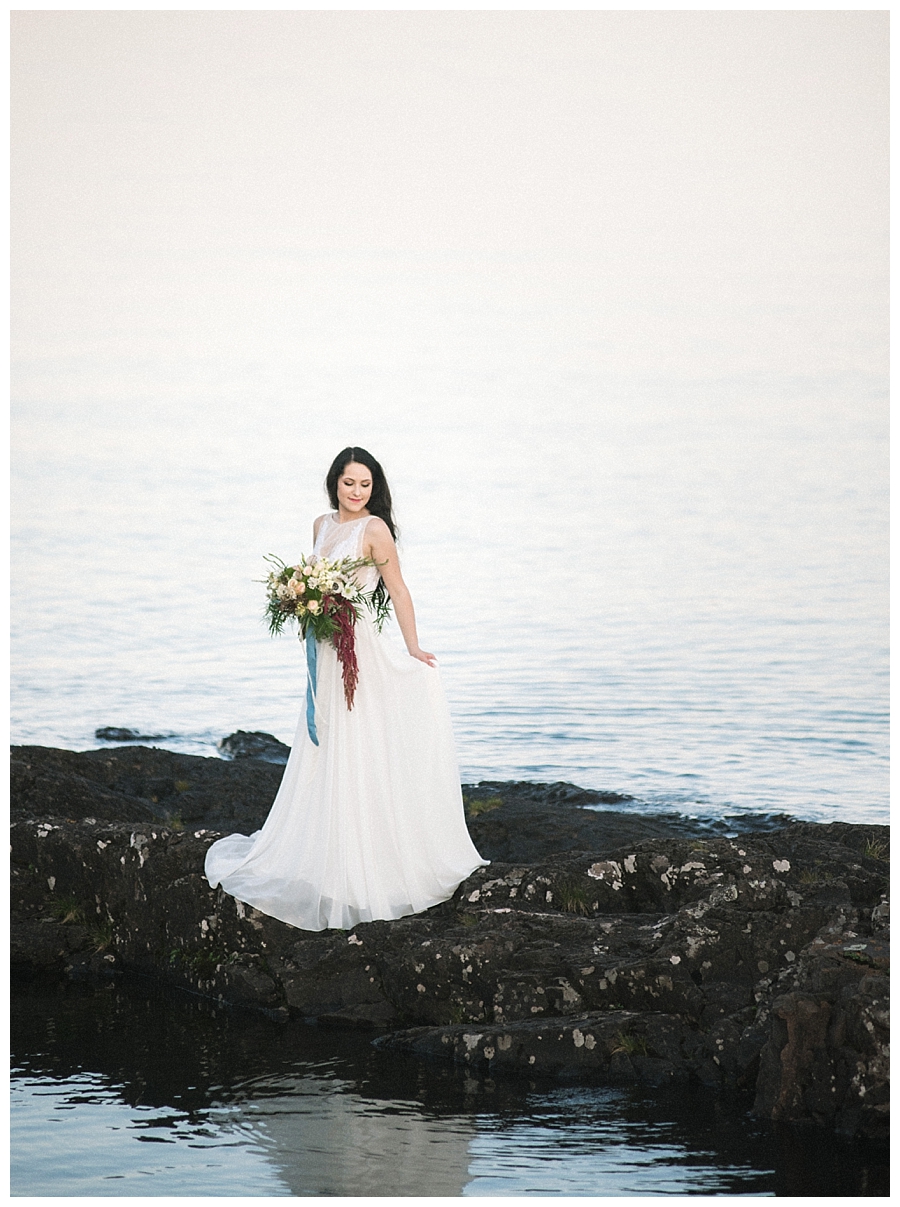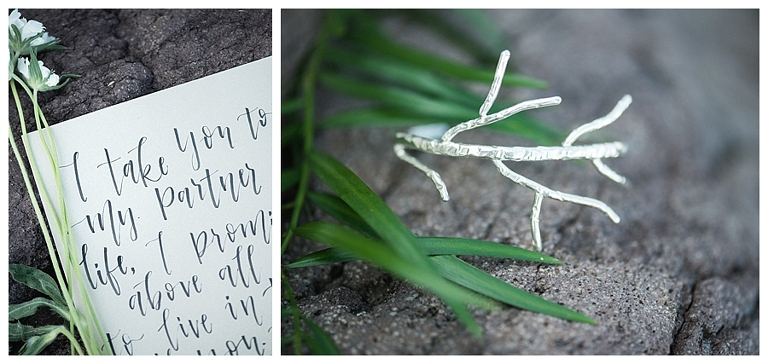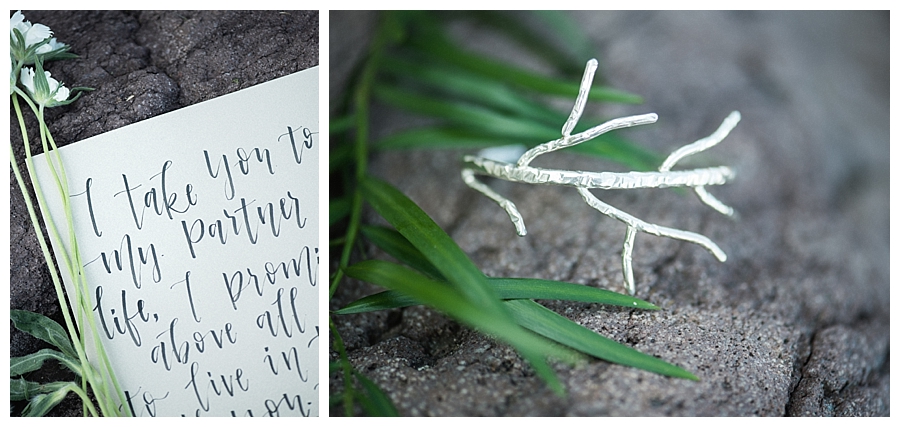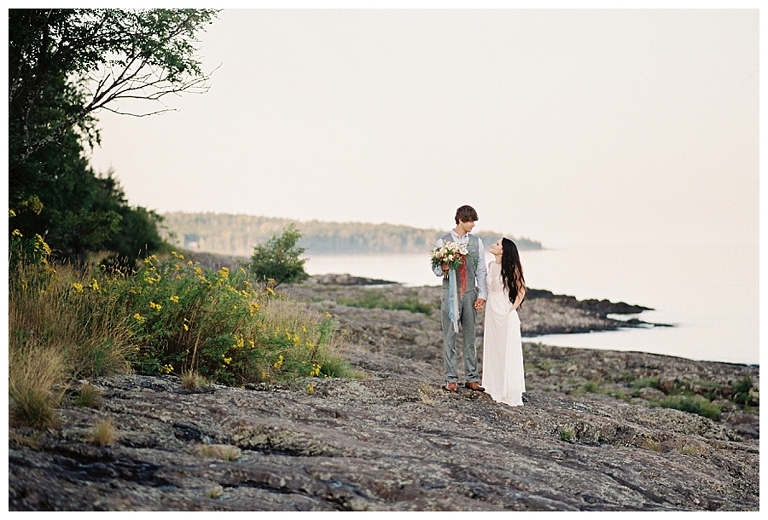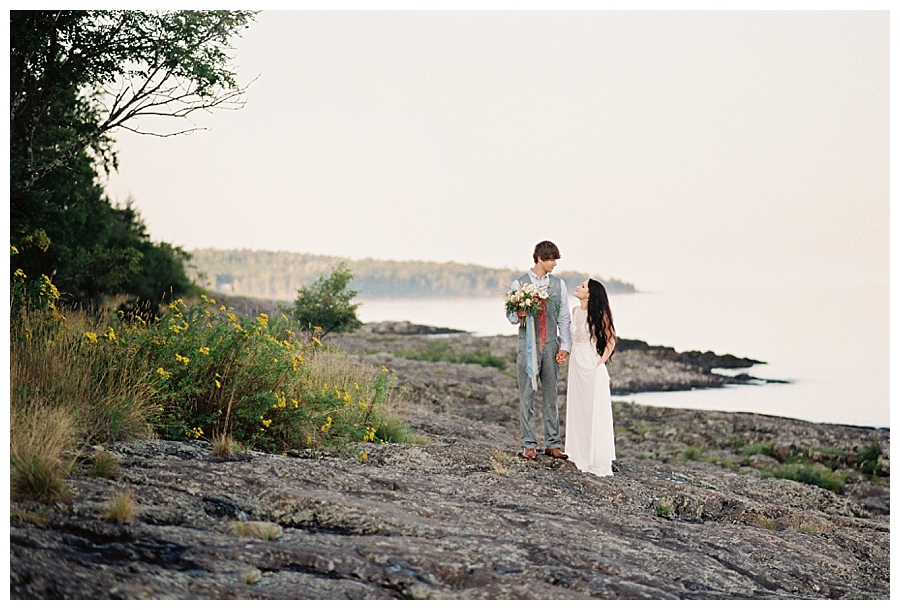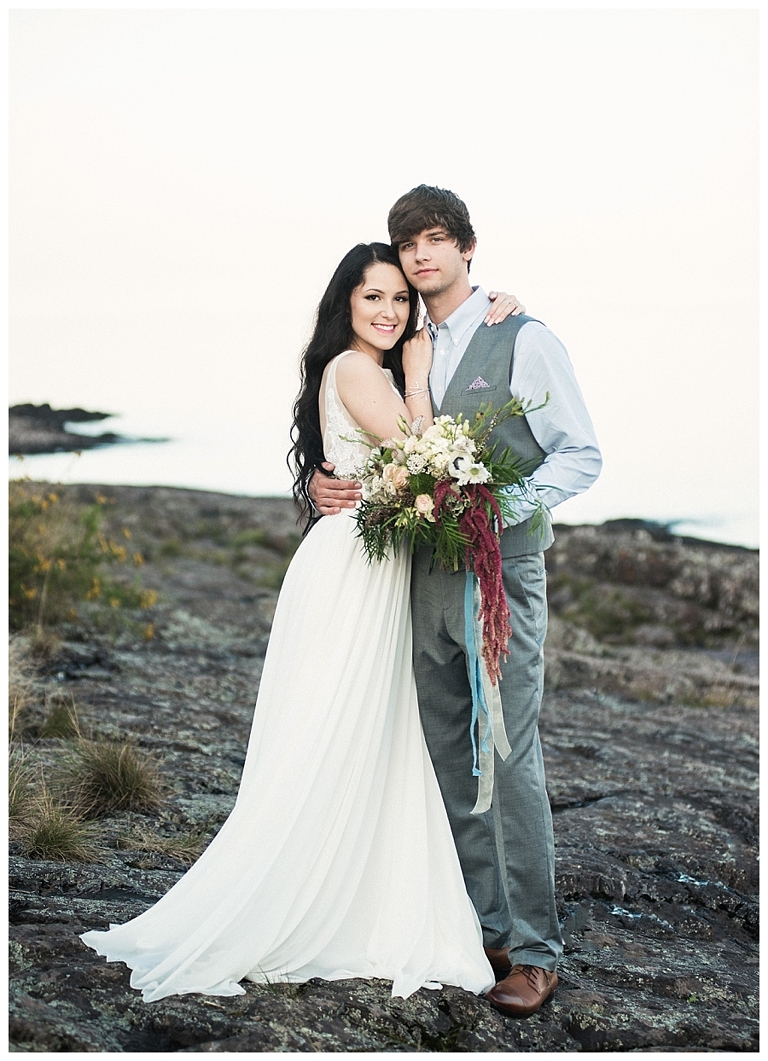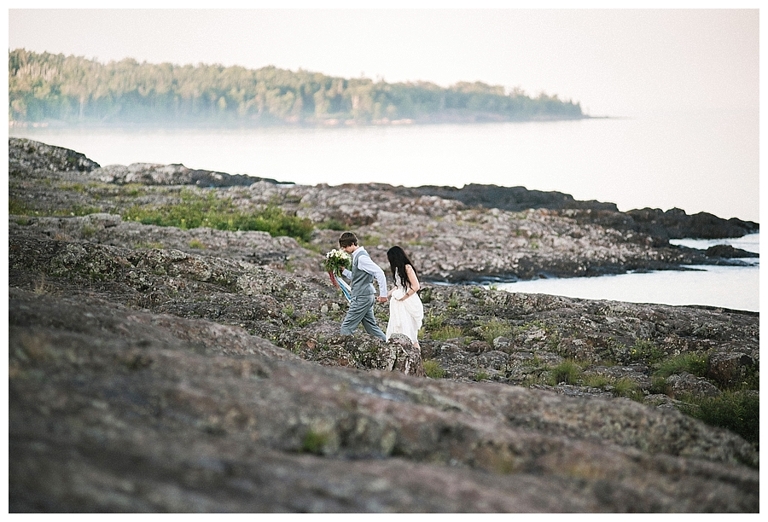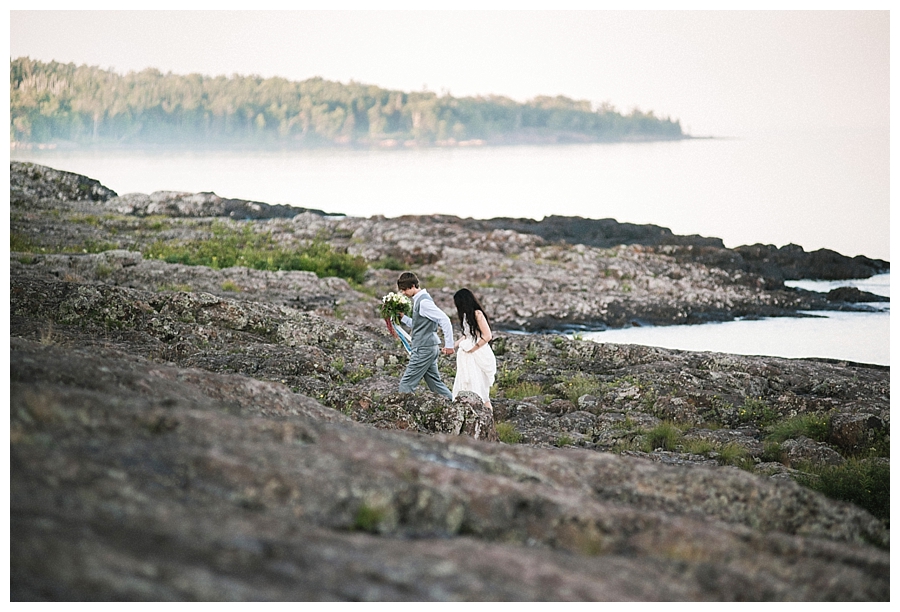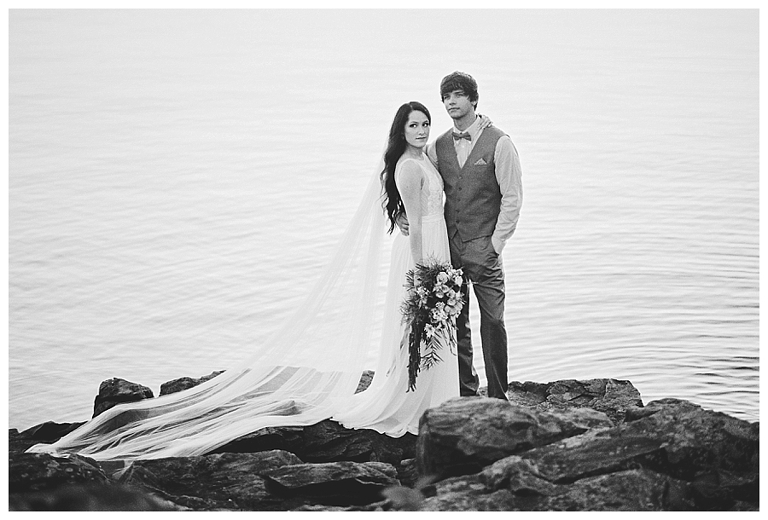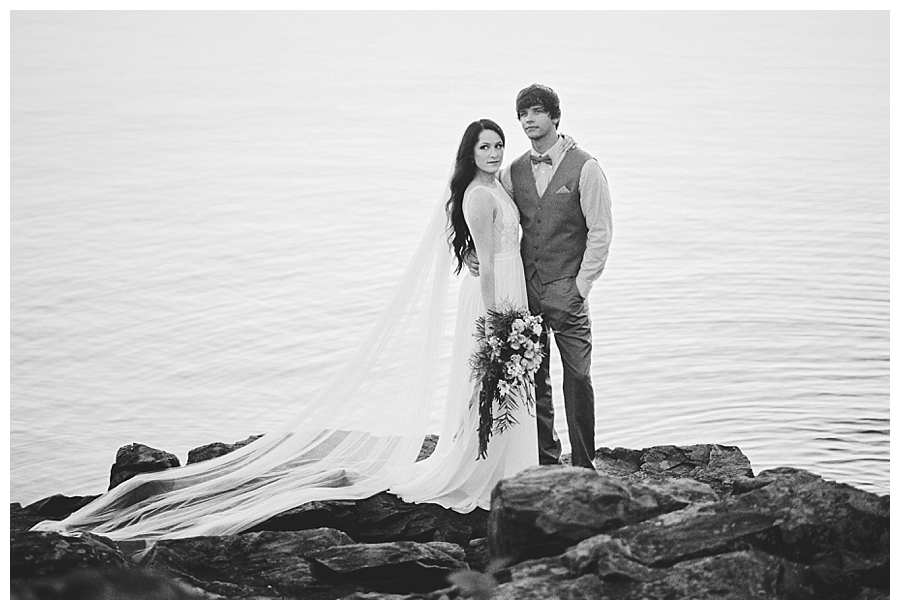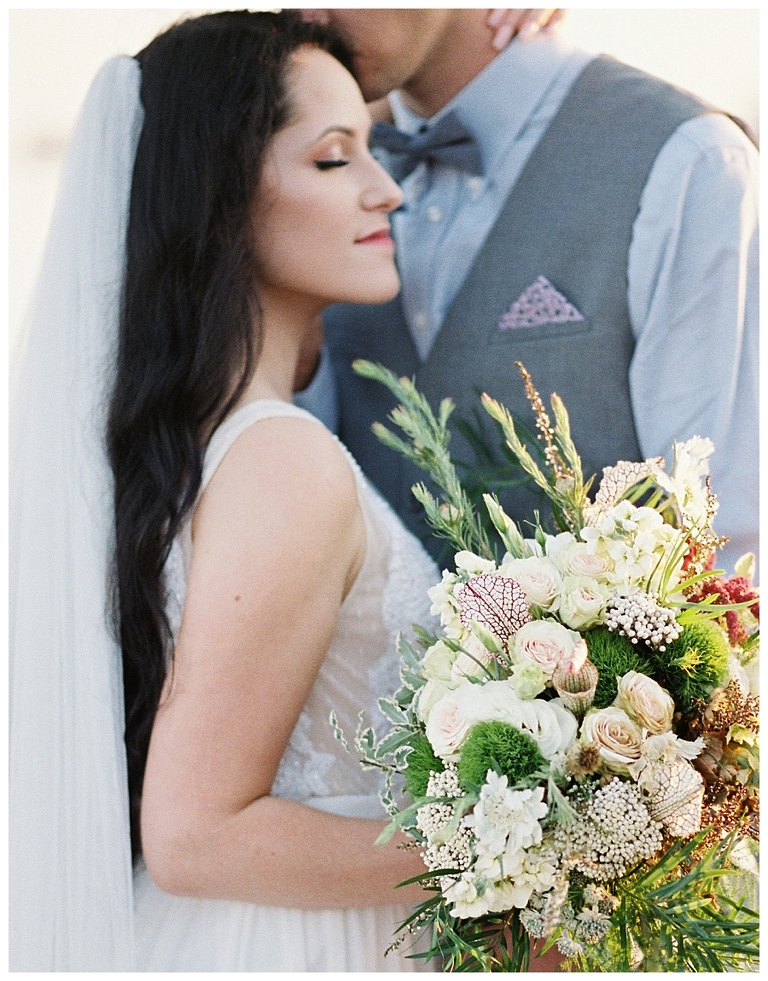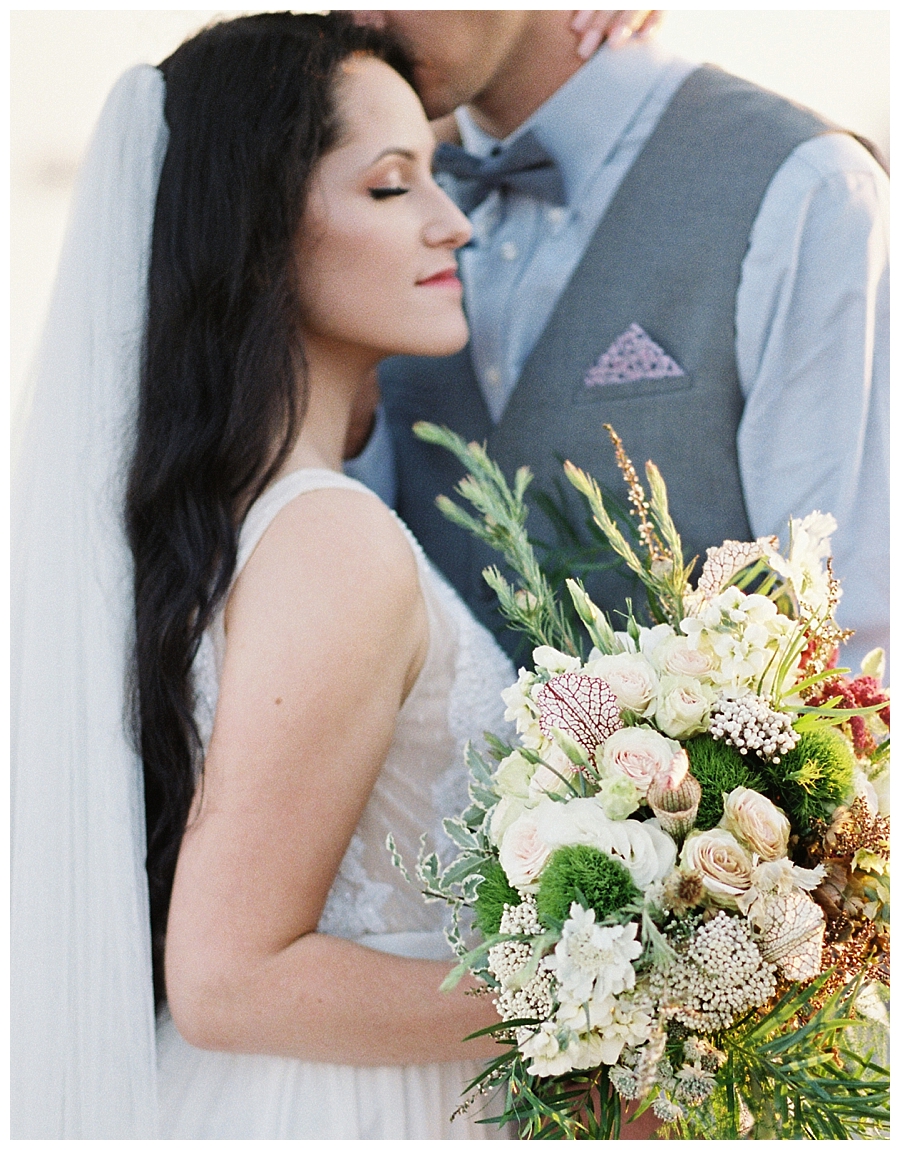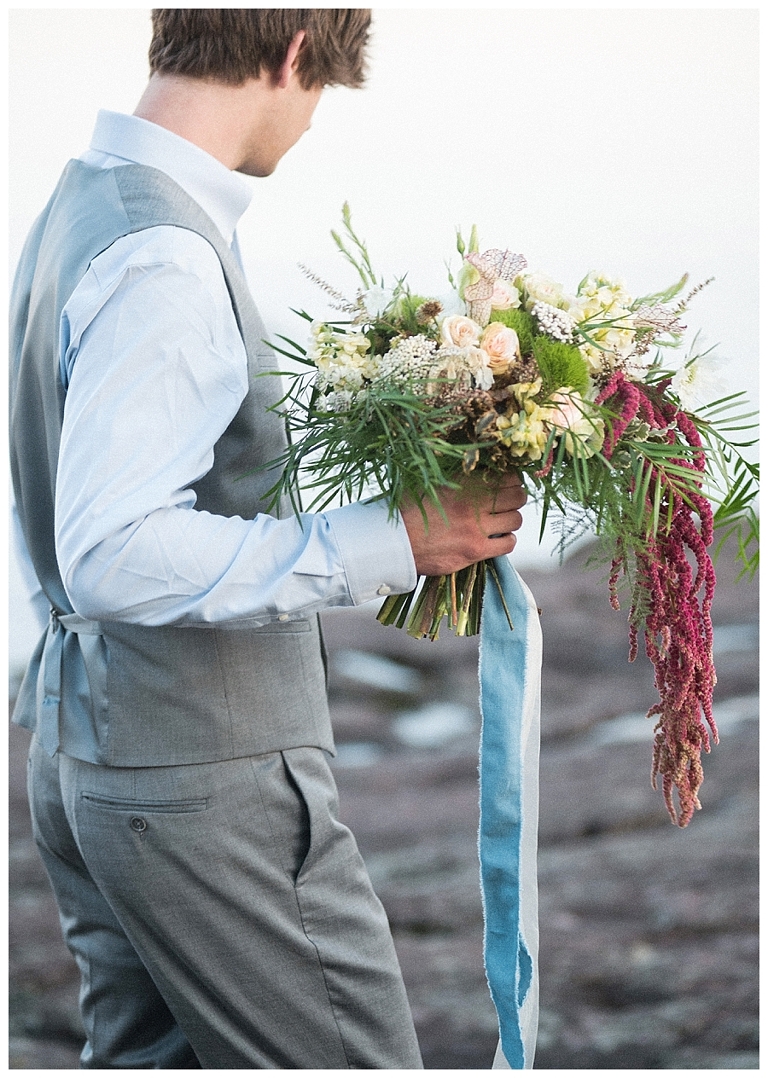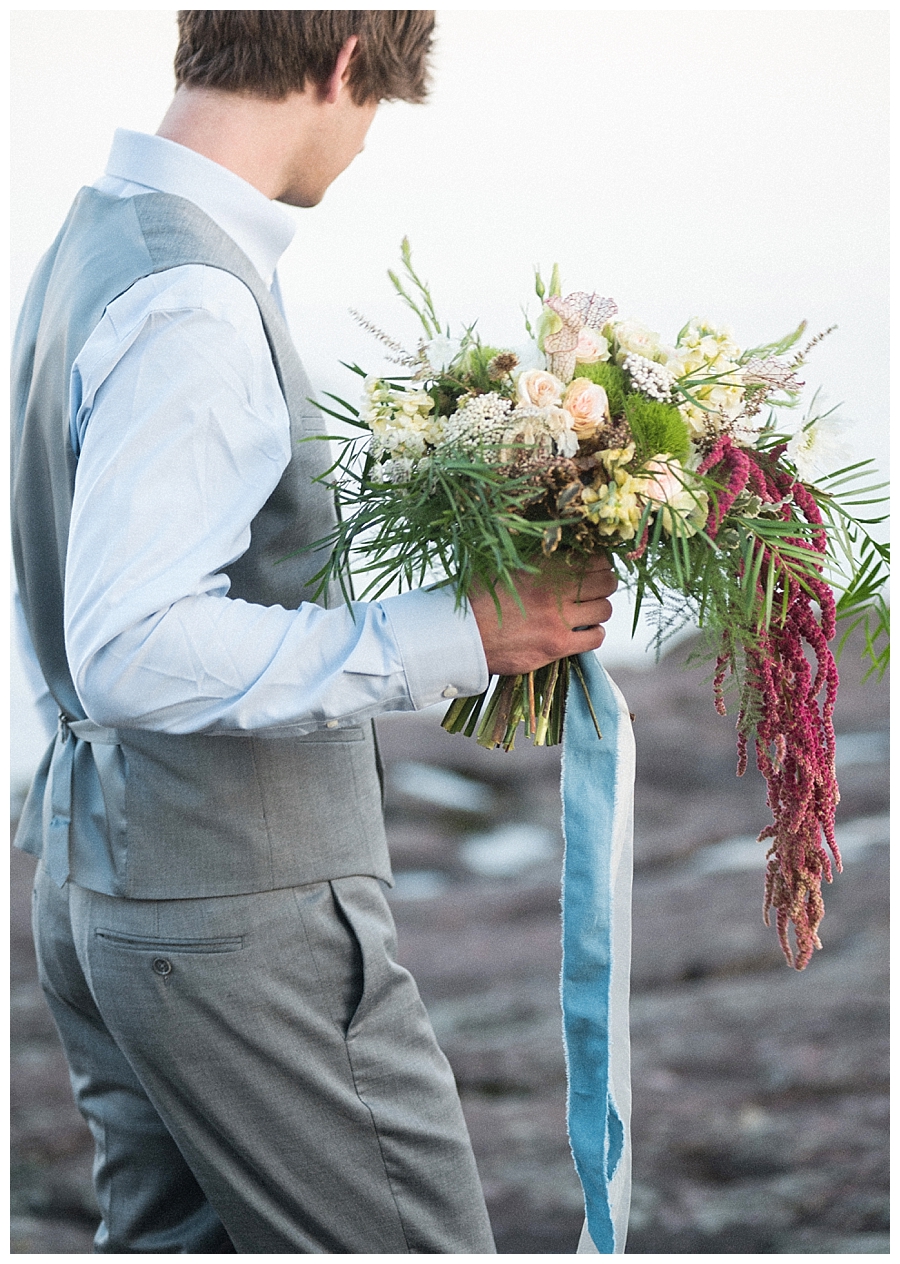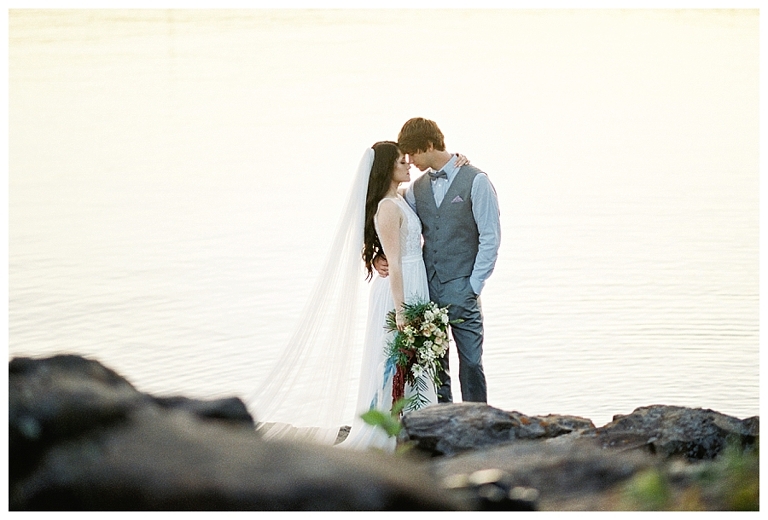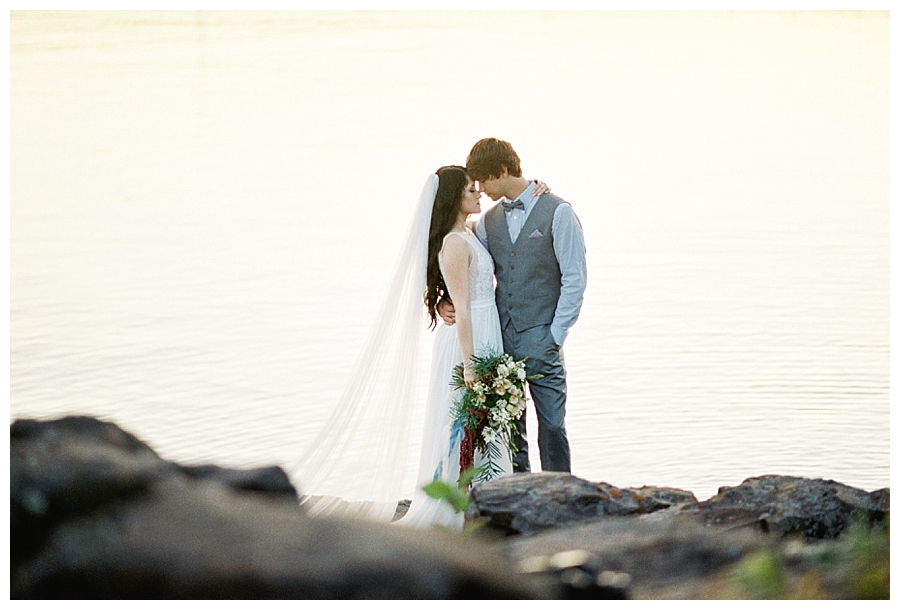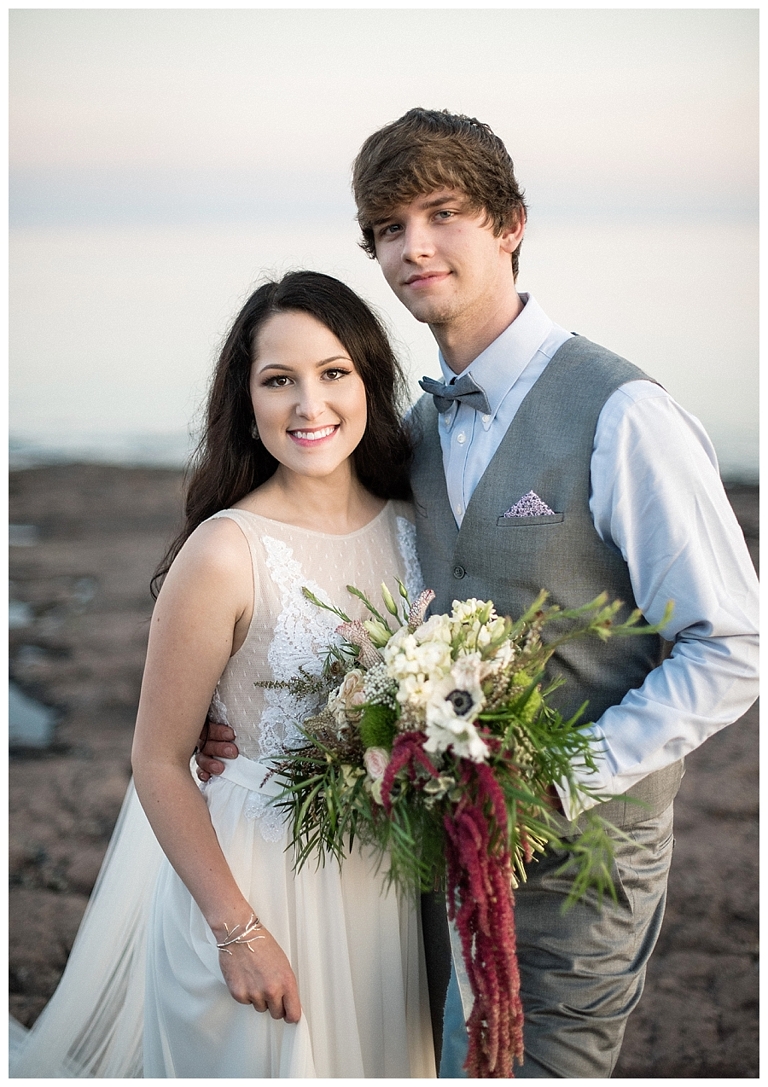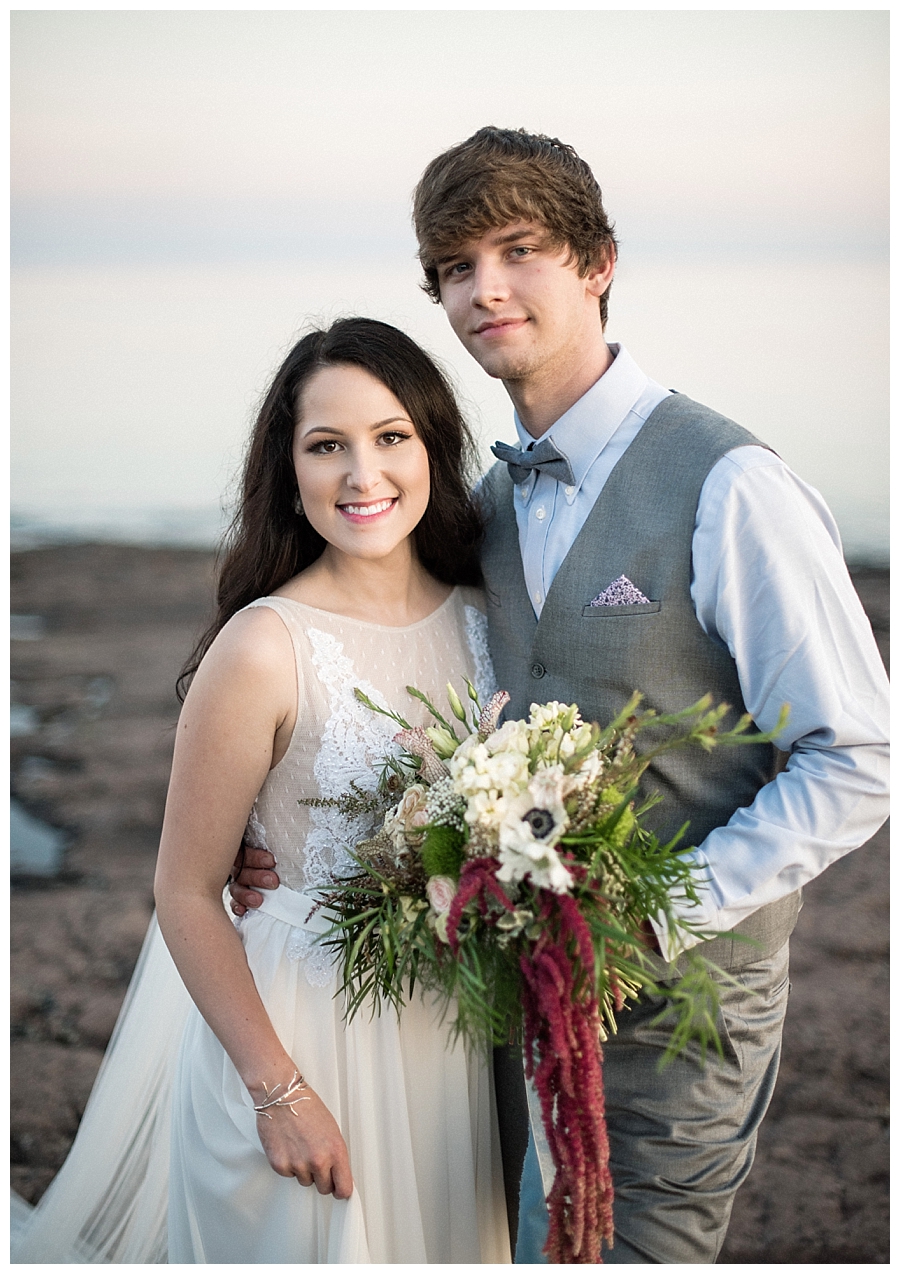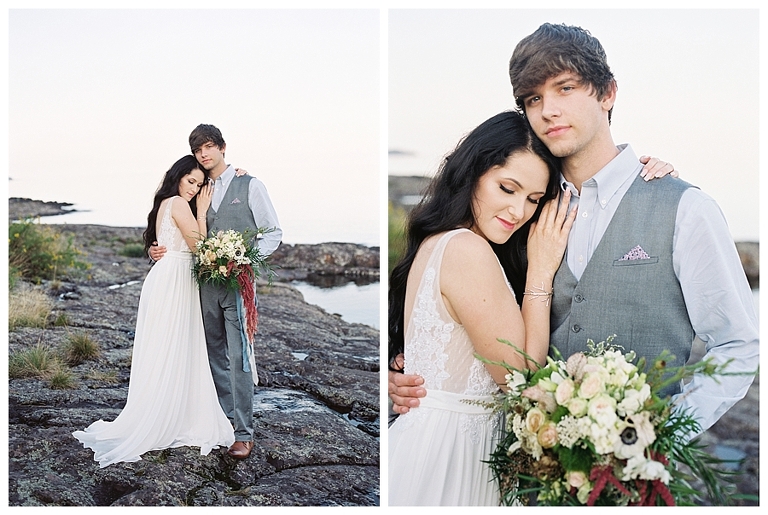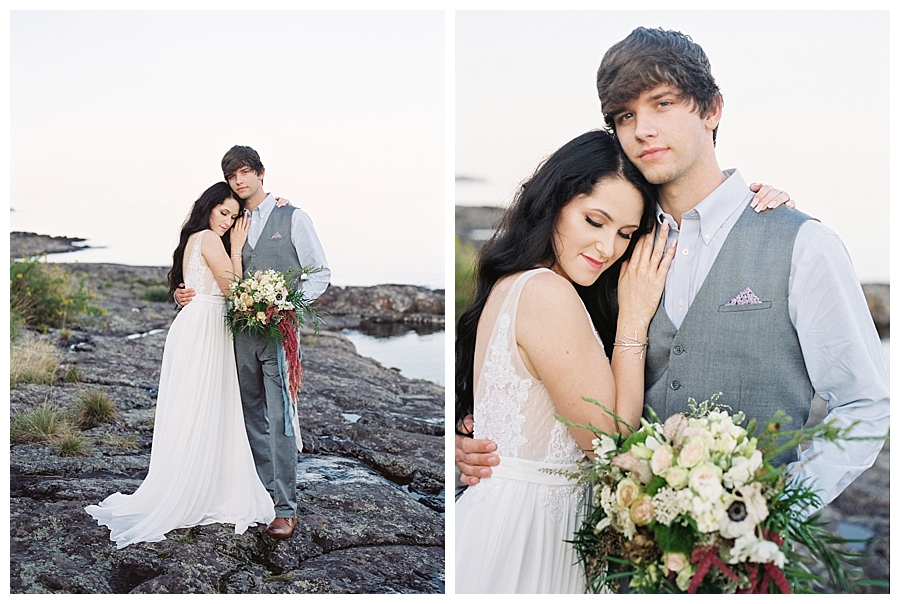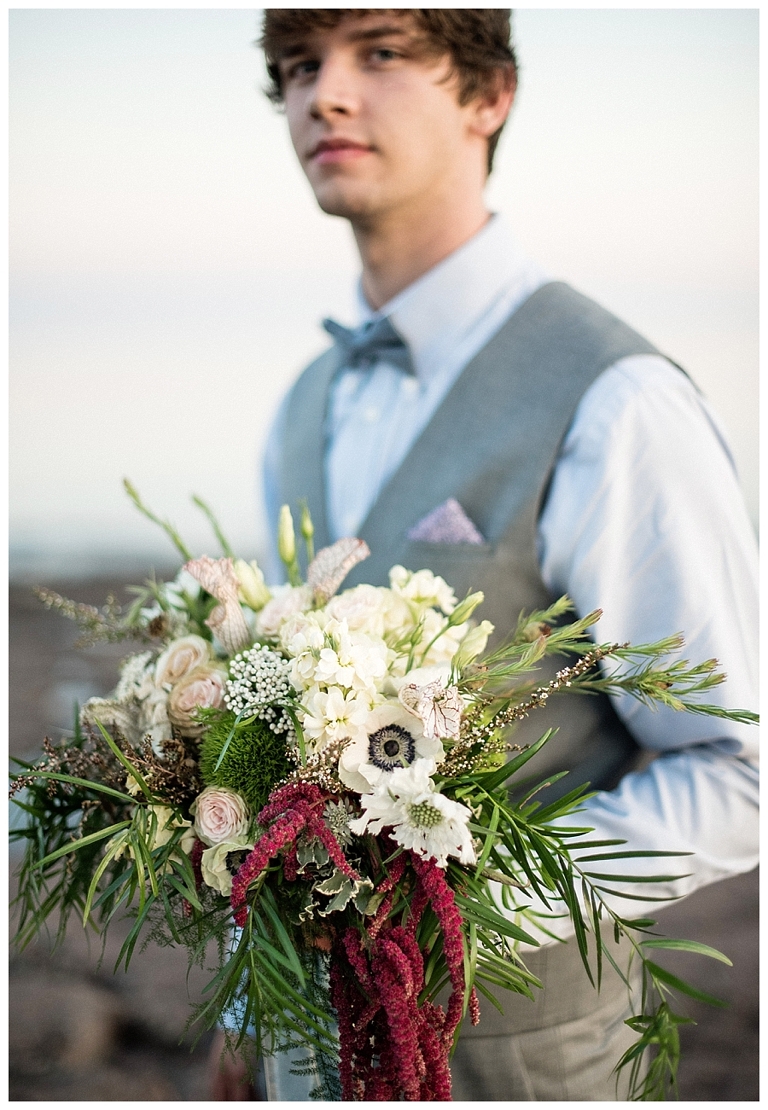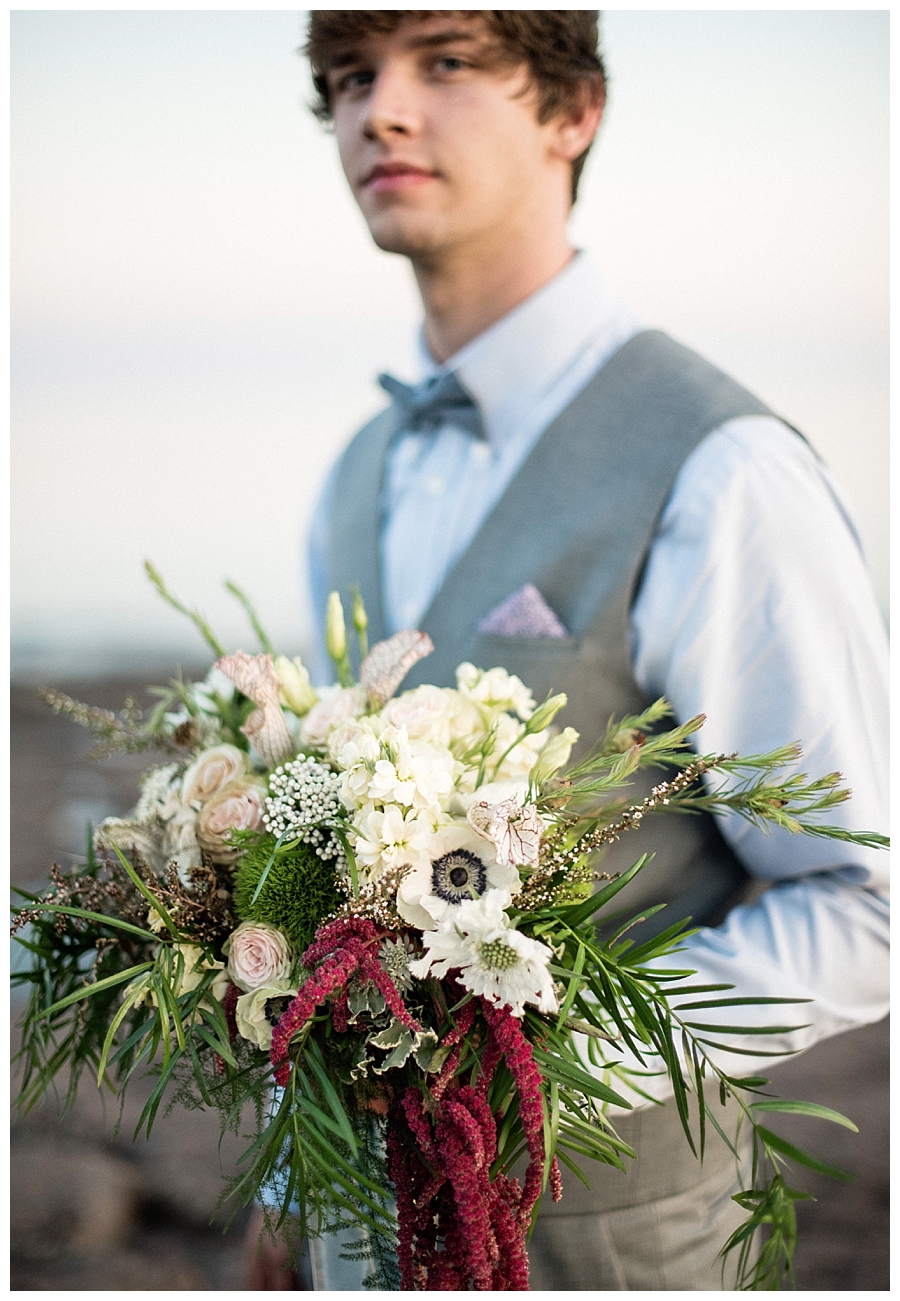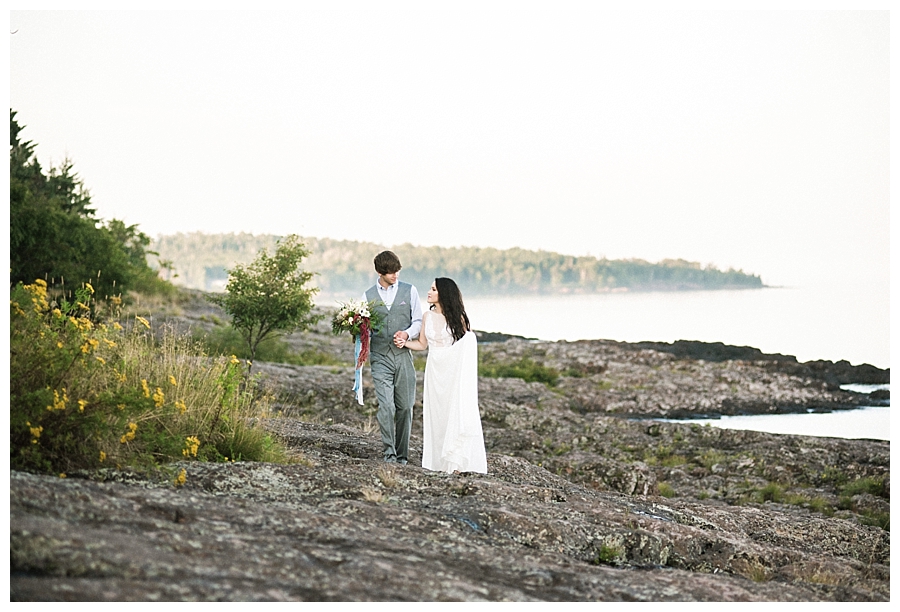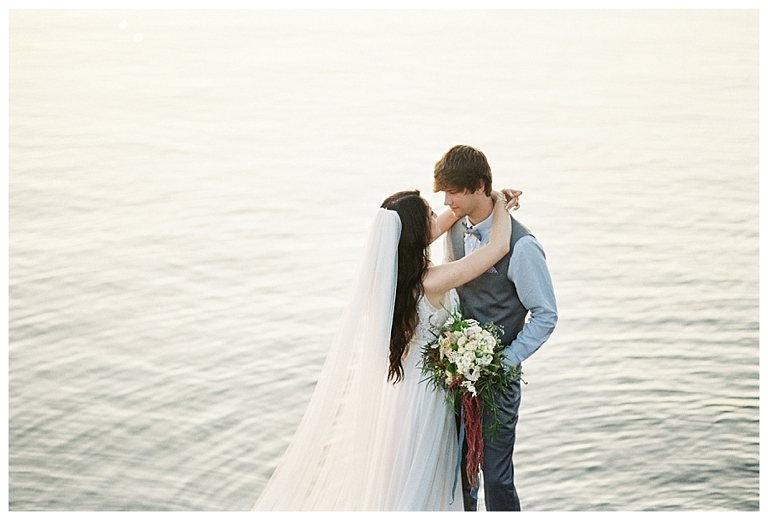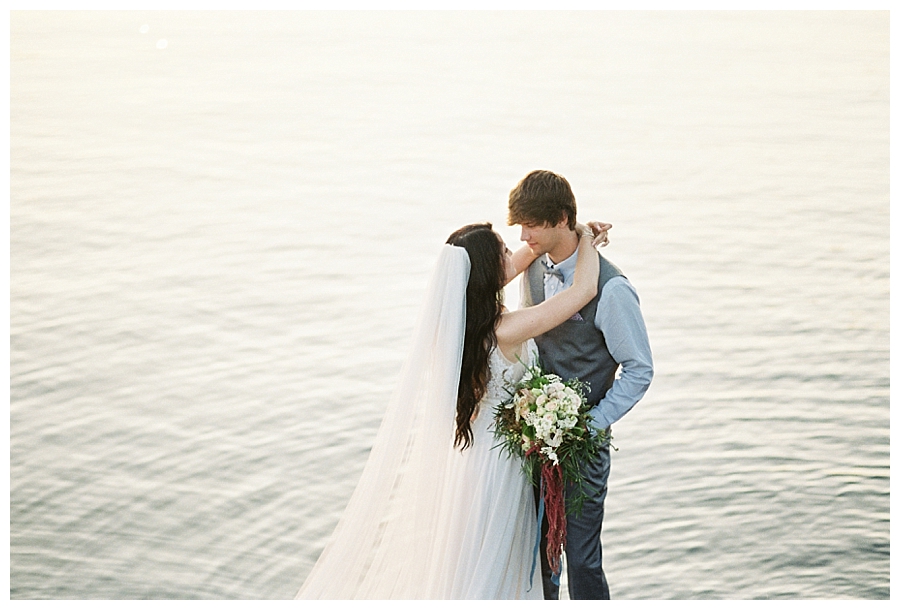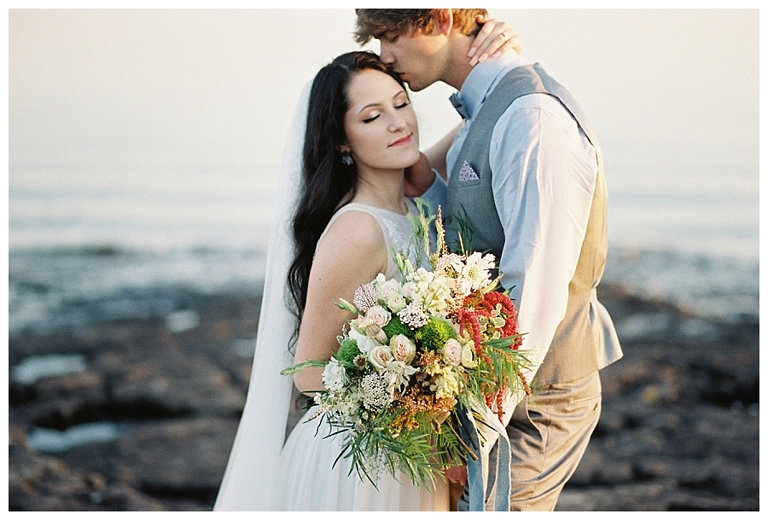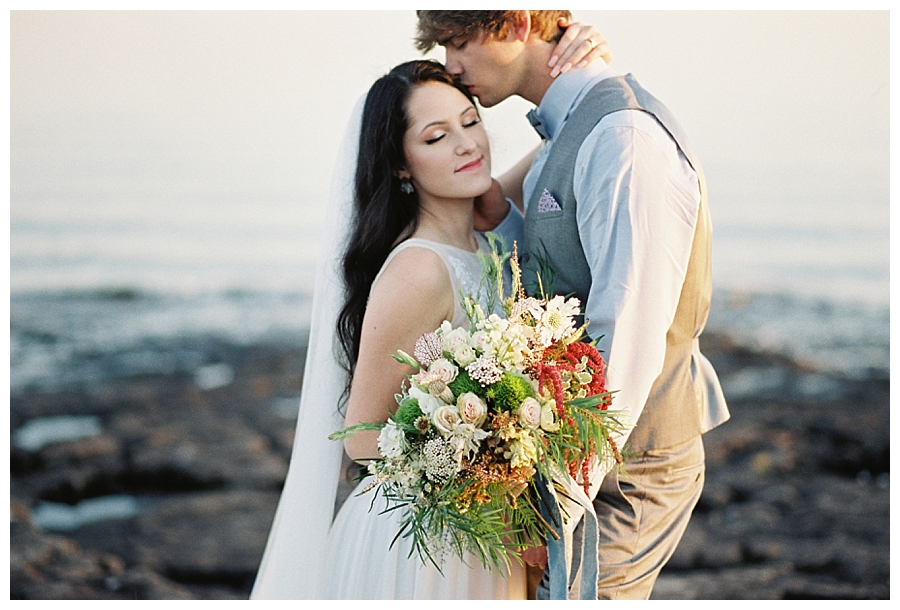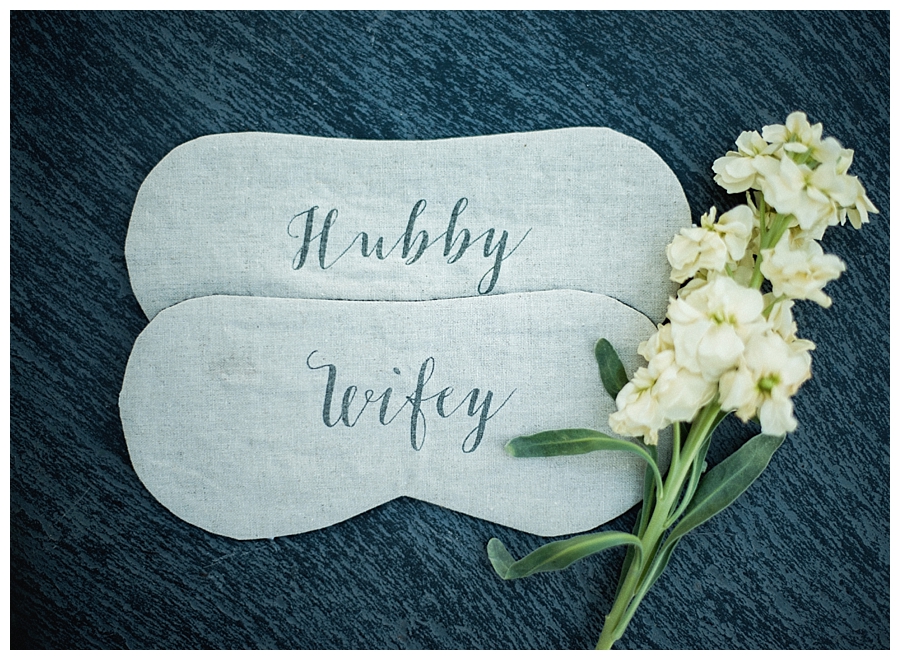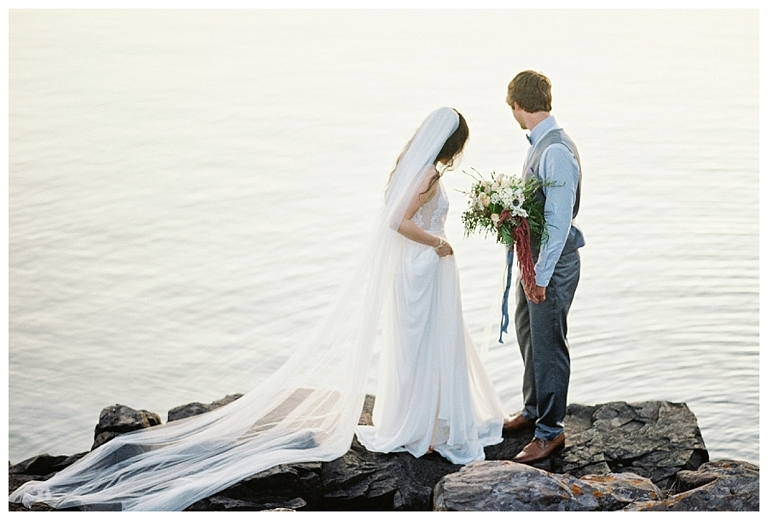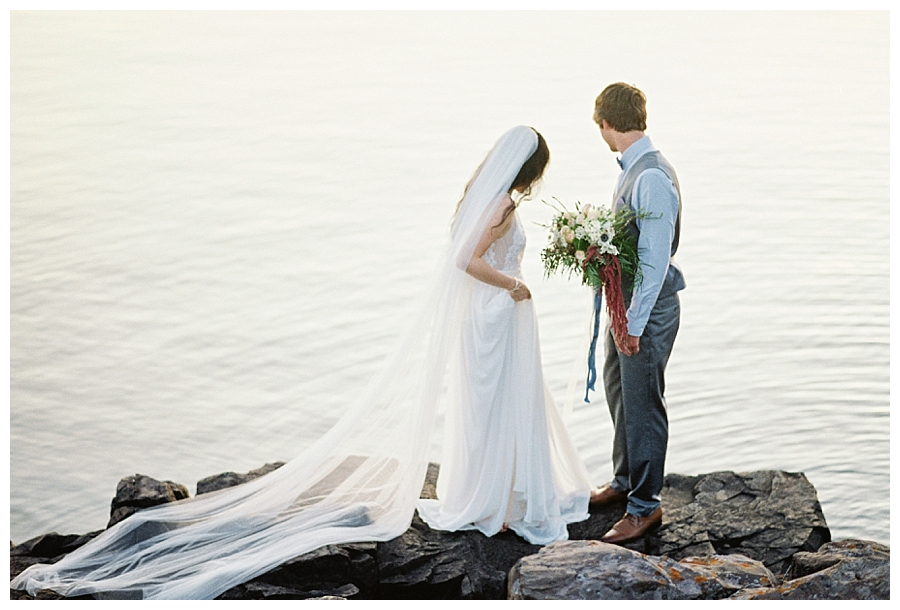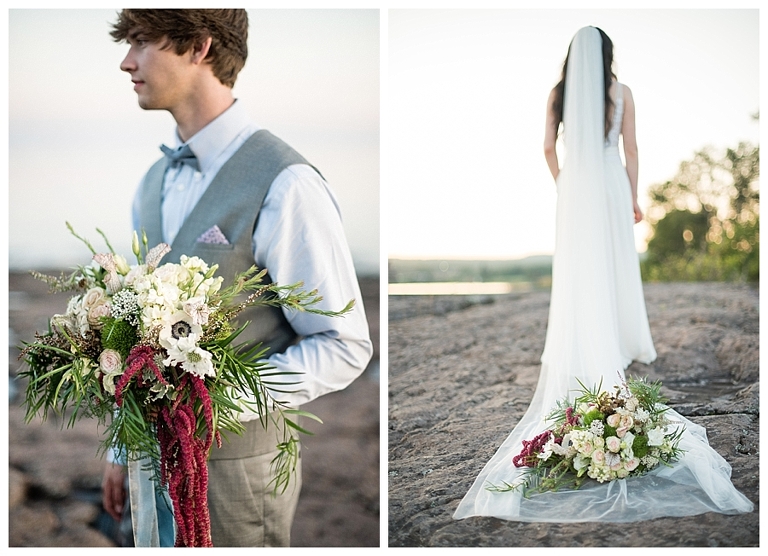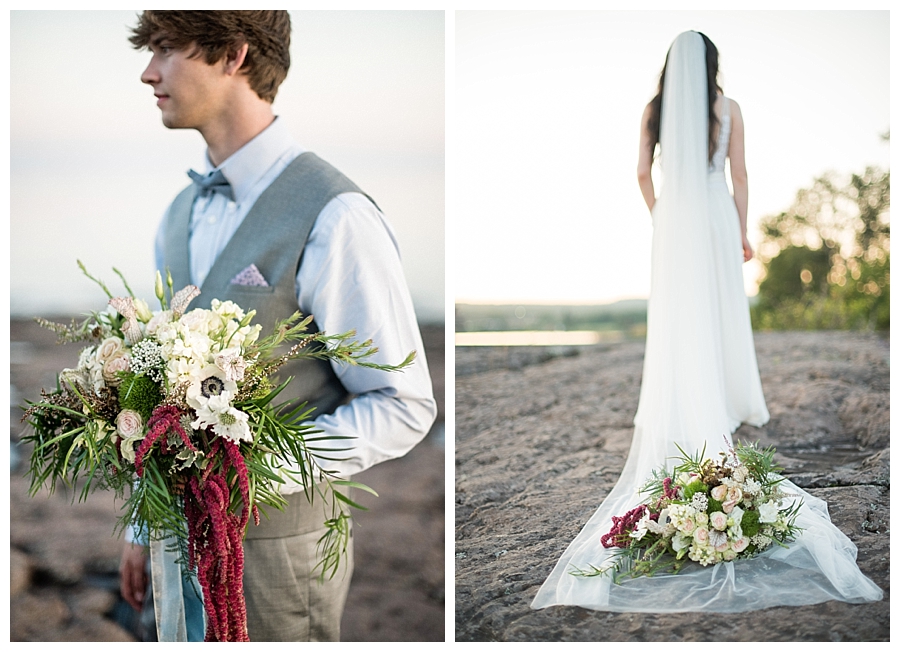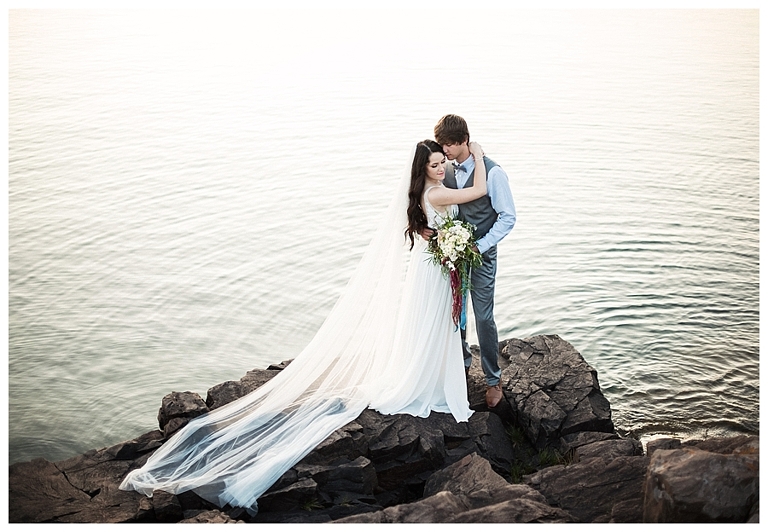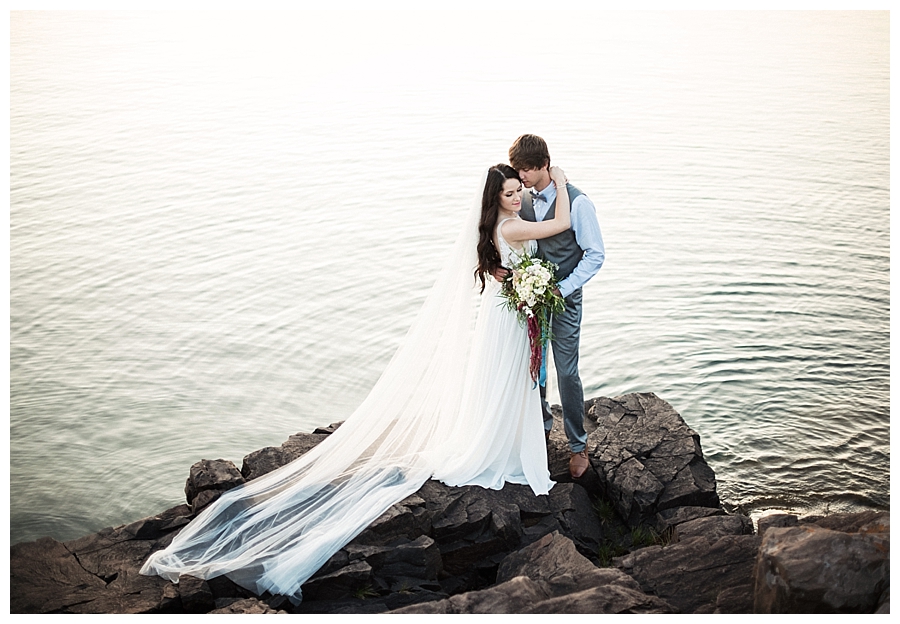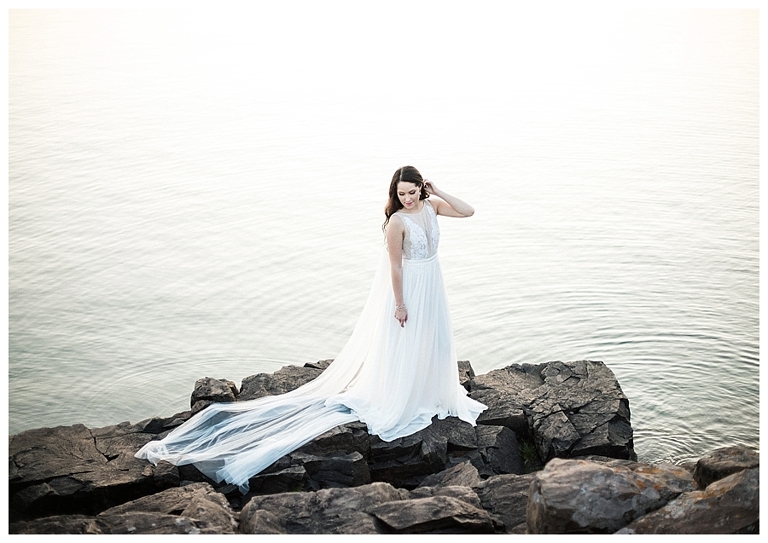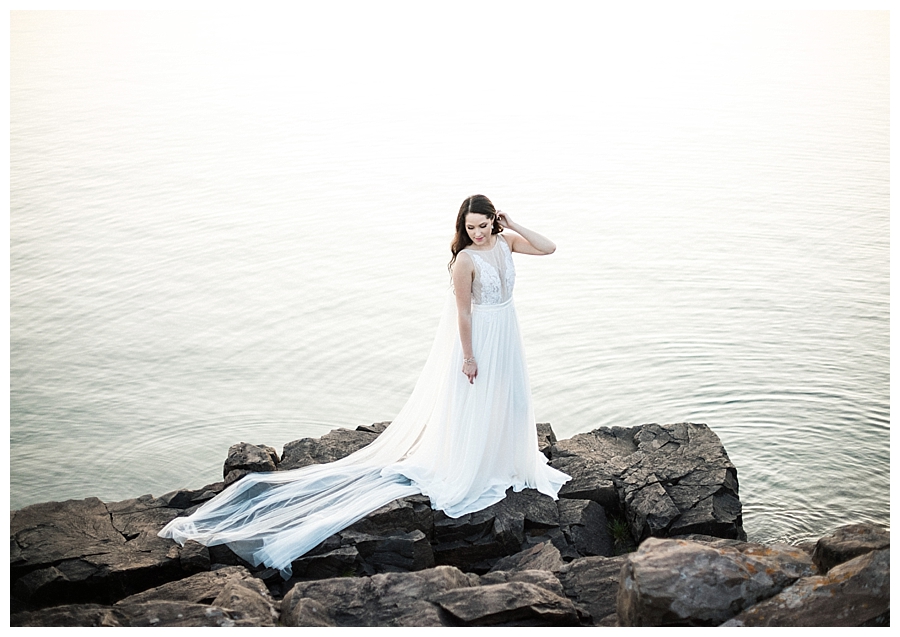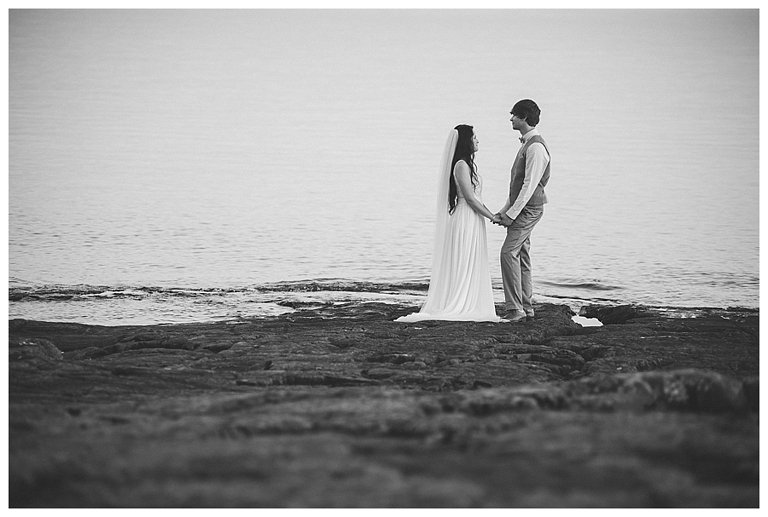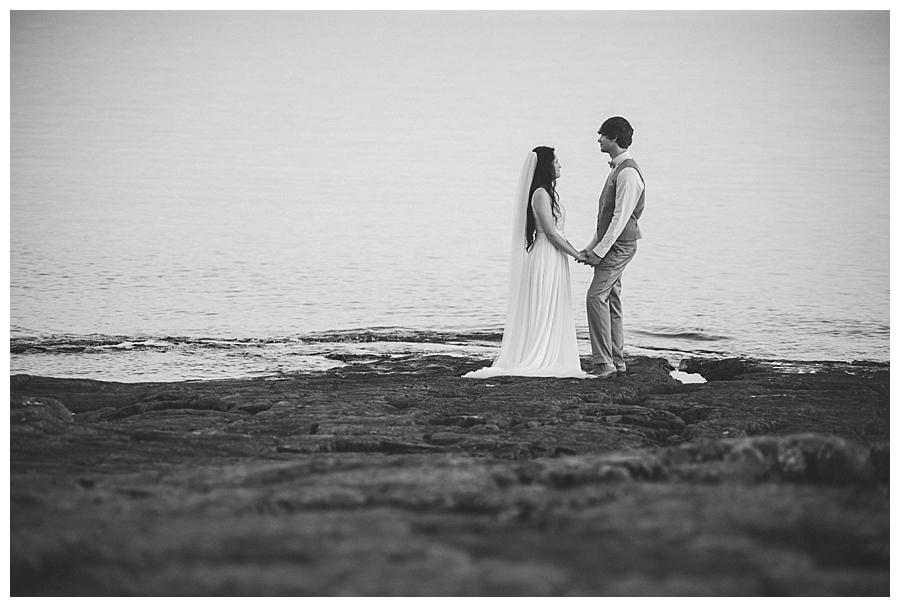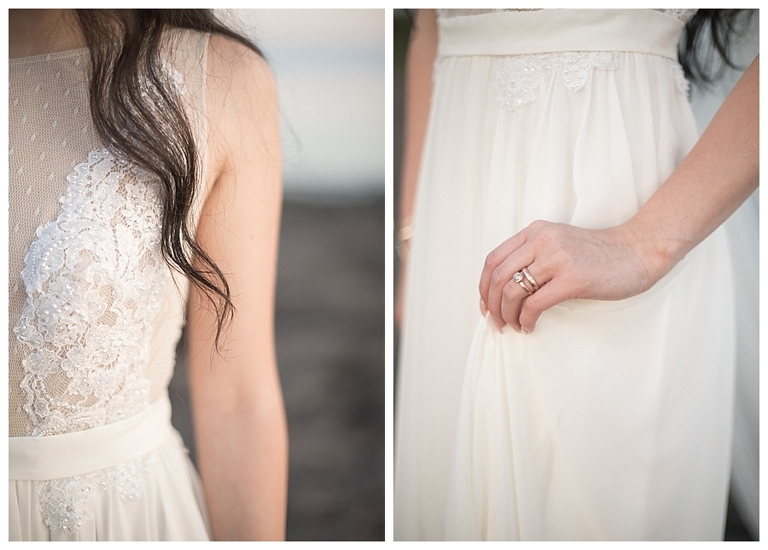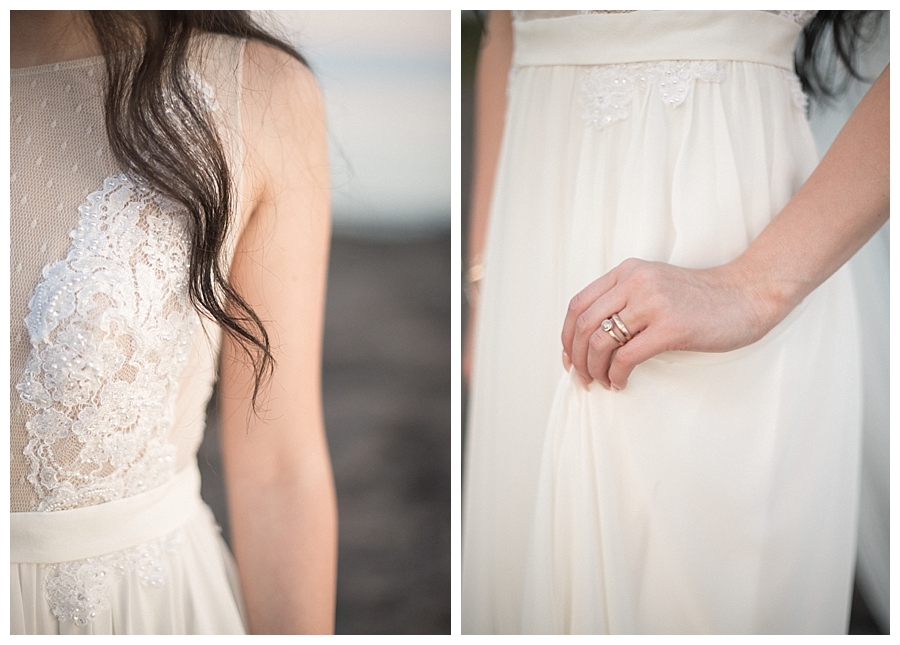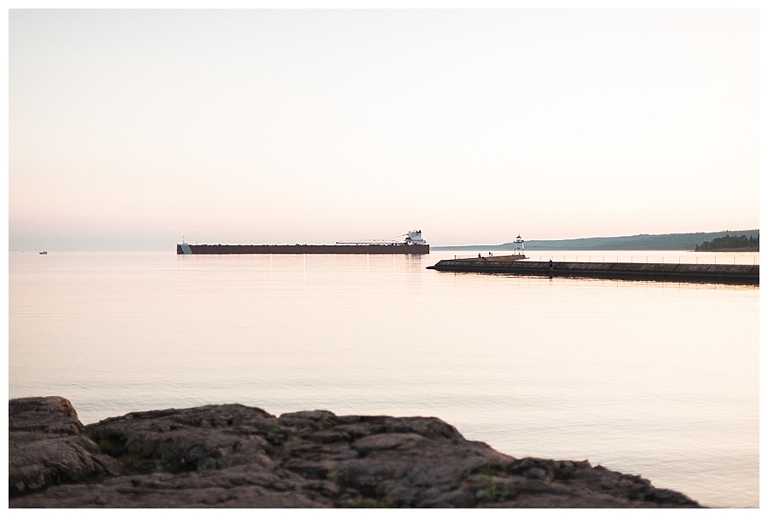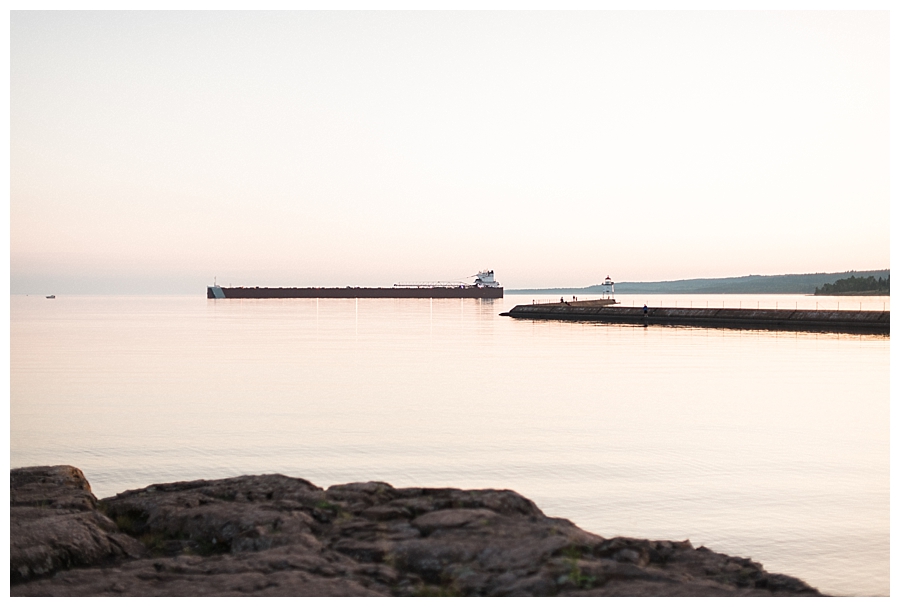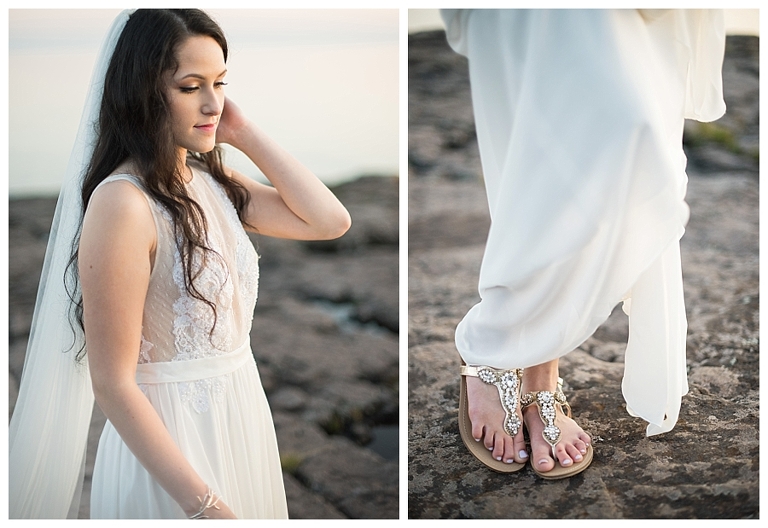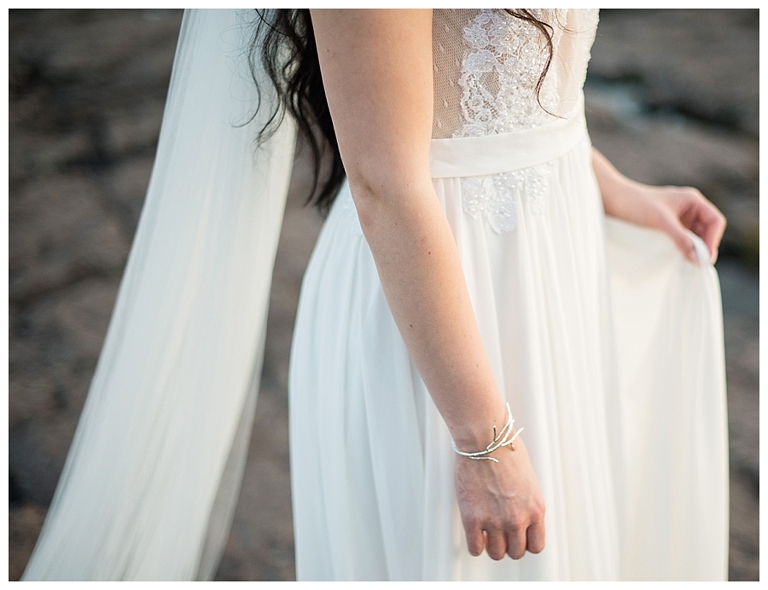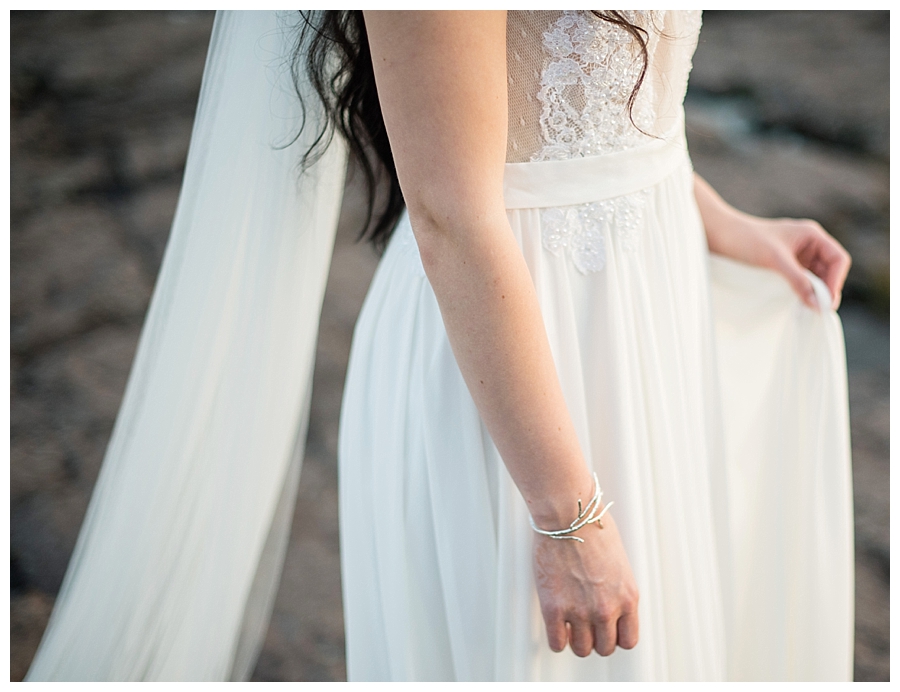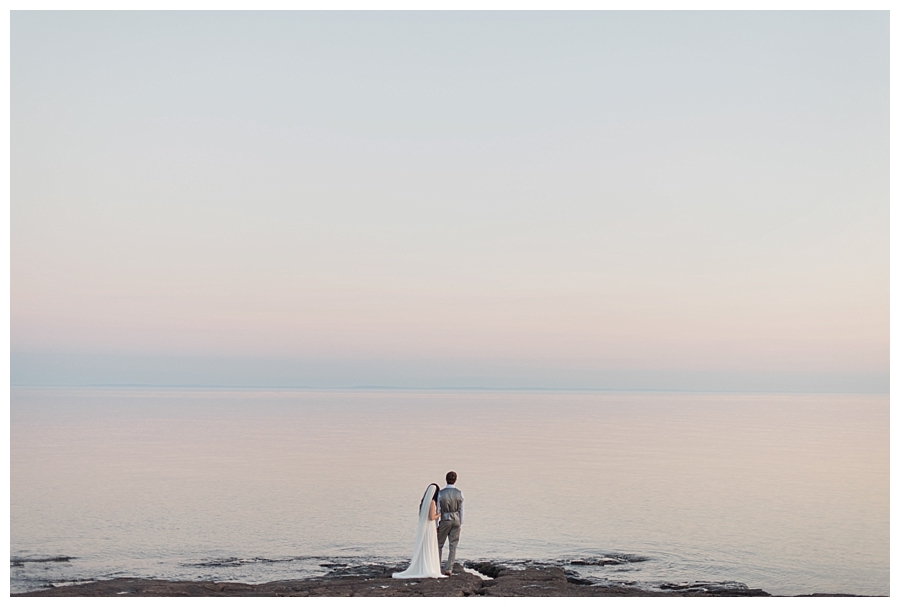 Styled by Lake Bride Magazine for the Lake Bride Xsperience Workshop 2017
Host Photographer | Trisha Lynn of Xsperience Photography
Calligrapher | Meredith Jane Designs
Gown | Lili Hod from The White Room, Mpls
Veil | The White Room, Mpls
HMUA | True North Salon and Spa
Rings | Britta Lynn Design
Flowers | North in Bloom, Grand Rapids, MN
Sandals | David's Bridal
Location | The Lighthouse in Two Harbors, MN
Venue | Larsmont Cottages
LAKE BRIDE MAGAZINE AND XSPERIENCE PHOTOGRAPHY WILL BE TEAMING UP AGAIN LATE FALL OF 2018 FOR A MUCH NEED PHOTOGRAPHER'S RETREAT AT A COZY CABIN UP NORTH.  FEATURING A STYLED BOUDOIR AND ELOPEMENT IN THE WOODS; ALONG WITH GOOD CONVERSATION, DRINKS, VALUABLE CONNECTIONS AND PUBLISHING OPPORTUNITIES!!  Contact me if you'd like more information:)