My first of hopefully many Kentucky weddings. This lovely couple and their friends and family made me a true believer that Southern Hospitality is a real thing. Wedding photographers like to include engagement sessions so they have a chance to get to know their couple prior the wedding day, but sometimes distance prevents that from happening. Which happened to be the case here. I think it took a whole 30 seconds with Katie before I felt 100% comfortable. It must have been the "love of horses" connection;)  Katie gave me so many great words to share on the inspiration for the day so I'll fill this journal post with mostly her words and let you see for yourself how their story unfolds through the photos…rain or shine, this is the feeling every wedding should leave you with.
"We got married on Derby Day because I am a horsewoman from central Kentucky and it was all too fitting. Our party favors were collectible Derby glasses which also served for the champagne toasts. At dinner, we tied a Derby game into things by taping the names of all horses running to the bottom of the dinner plates and whichever horse won, the person sitting there got a prize. We also had specialized Derby themed cocktails named after past winners. The "Barbaro" was a bourbon cherry lemonade that was red like he was. And the "Thunder Gulch" was based on a Dark N Stormy. 
For the centerpieces, I incorporated  horseshoes from my own horse, George, painted copper. And a different brand of bourbon bottle was used as a center vase for each centerpiece. 
We had a memorial table in the tent with a picture and a candle for each of the people we've lost but wished were there, particularly both of our mothers. 
I incorporated the use of some plaid fabric a couple of places (on the backs of our mr and mrs chairs at the reception, on the bouquets and Boutonnières, tied to the mule mug handles that lined the aisle way) because Jason's mothers side of the family is Scottish and the Stewart hunting plaid is the family tartan. 
Our venue was my aunt Tacys property, my happy place growing up. She helped raise me and graciously offered us the farm for our special day. 
The flowers came from Hazelfield Farm, who's owner Teresa and daughter Sayward, the bride has known her whole life, as close friends of Tacy. Sayward actually used to babysit me and my brother when we were young. They used peonies in the arrangements because they were the mother of the brides favorite flower and is now the brides favorite flower. 🙂
It rained, so my Bridal party worked all day the day before to clear out the old tobacco barn on the property and set it up for the ceremony. It looked fantastic and was all due to their hard work. 
Jason and I decided to buy each other unique wedding rings without the other person knowing what it looked like. He got mine made by an artist in Colorado who crafted white gold on molds of twigs and leaves. He got a teal diamond chip put in it as a "dewdrop" because teal is my favorite color. He said he wanted to get me an elvish looking ring because I love Lord of the Rings so much. 
His ring was made by an artist in North Carolina who specializes in wooden rings. It's chestnut and sterling, made from the stock of a 1903 Springfield rifle, which was the main gun used by American troops in WWI. It was also the gun used by Teddy Roosevelt on his African safaris and during his time as a Rough Rider. Jason's hero is Teddy Roosevelt. It's also got a strip of epoxied wool olive drab from a WWI uniform on one side. It's the ultimate history ring for my husband who is an archeologist and history buff. 
We cut the cake with a trowel (don't worry, it was new) as a nod to his love of archeology."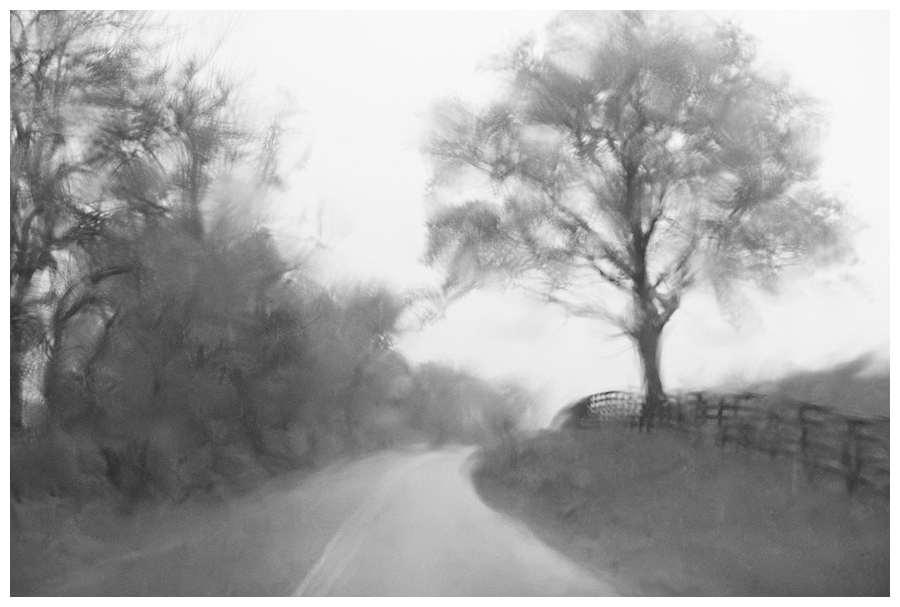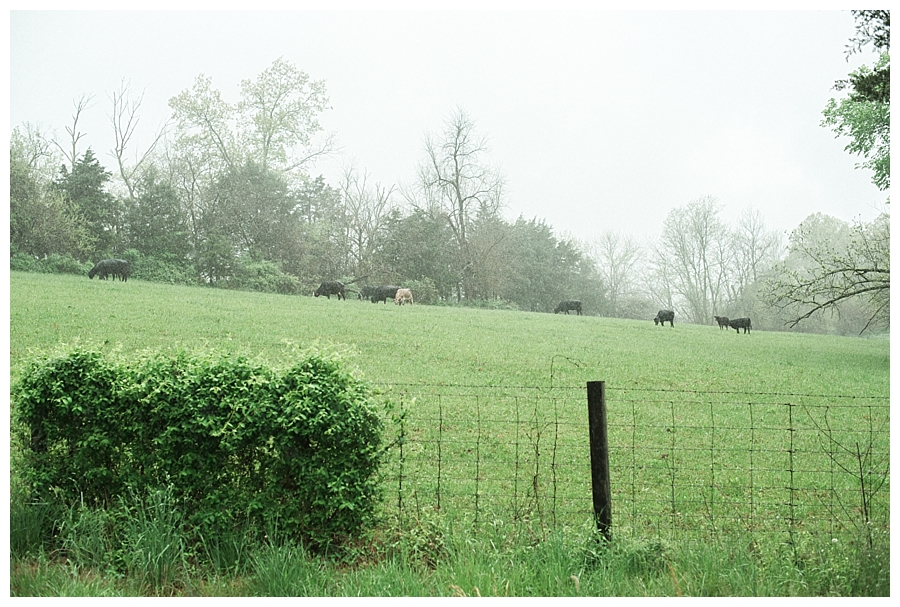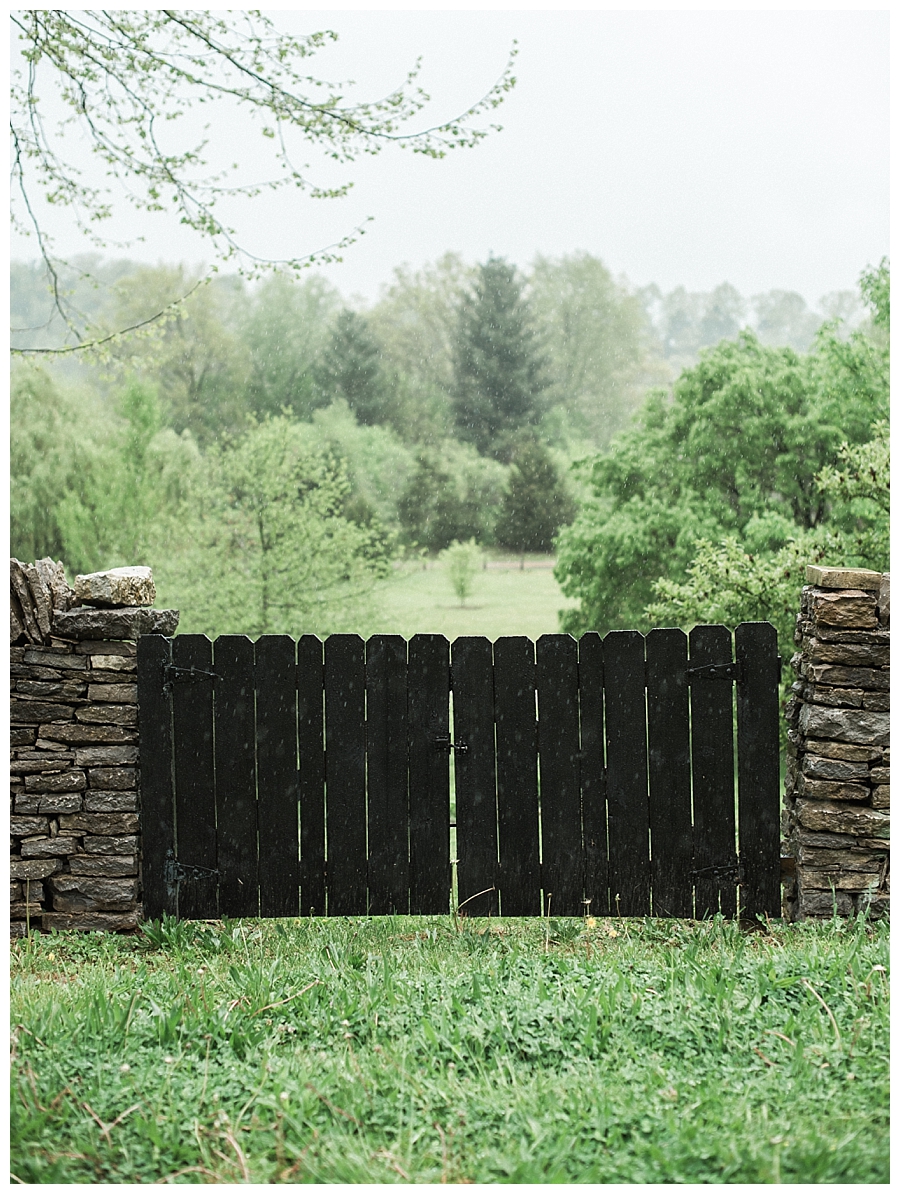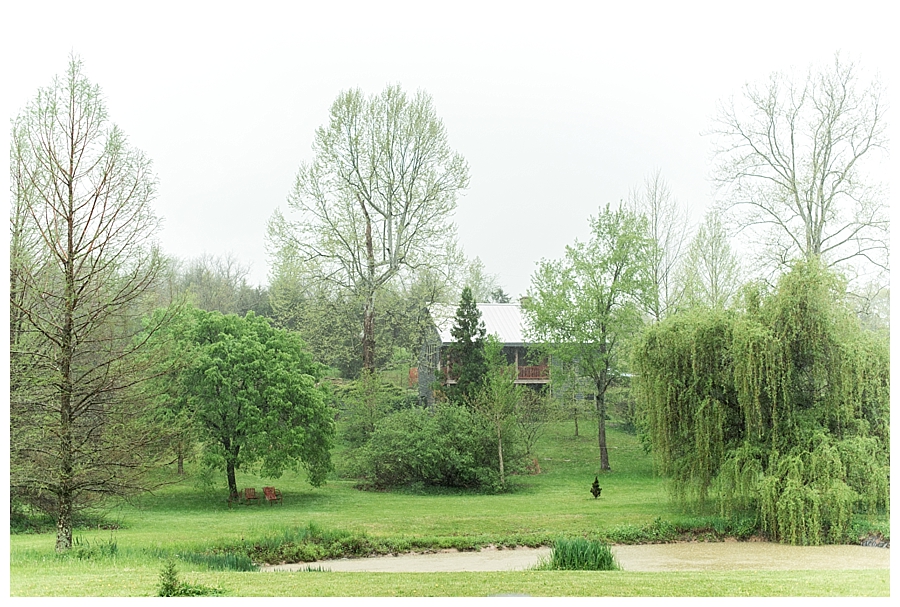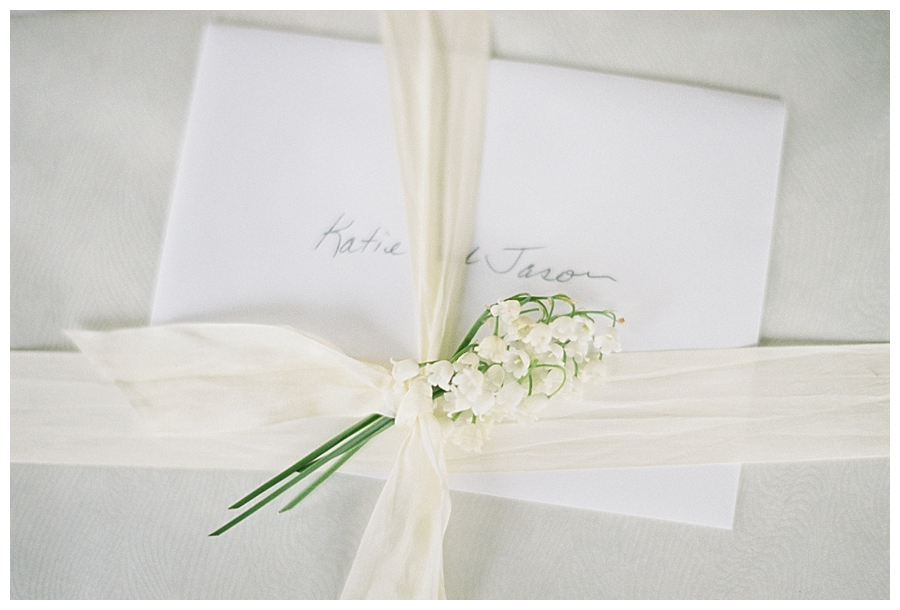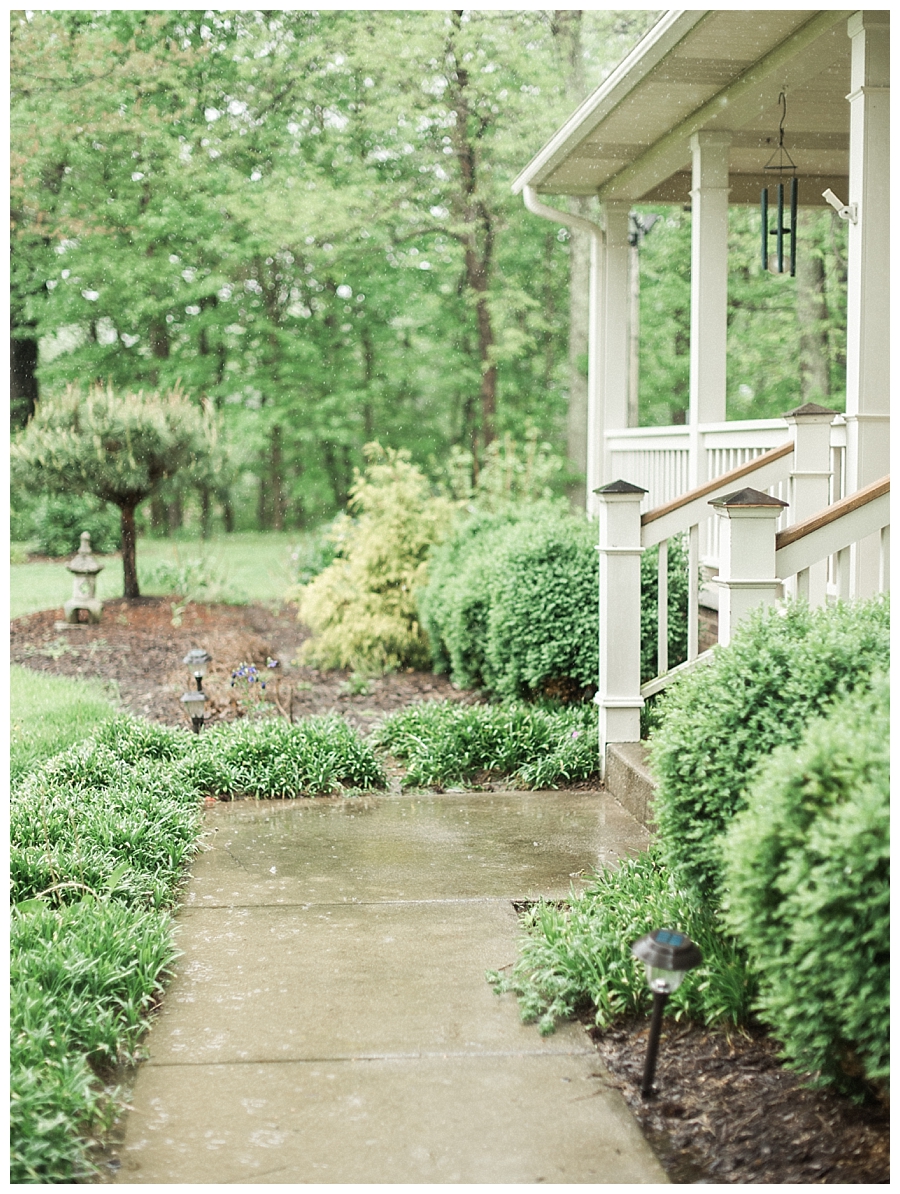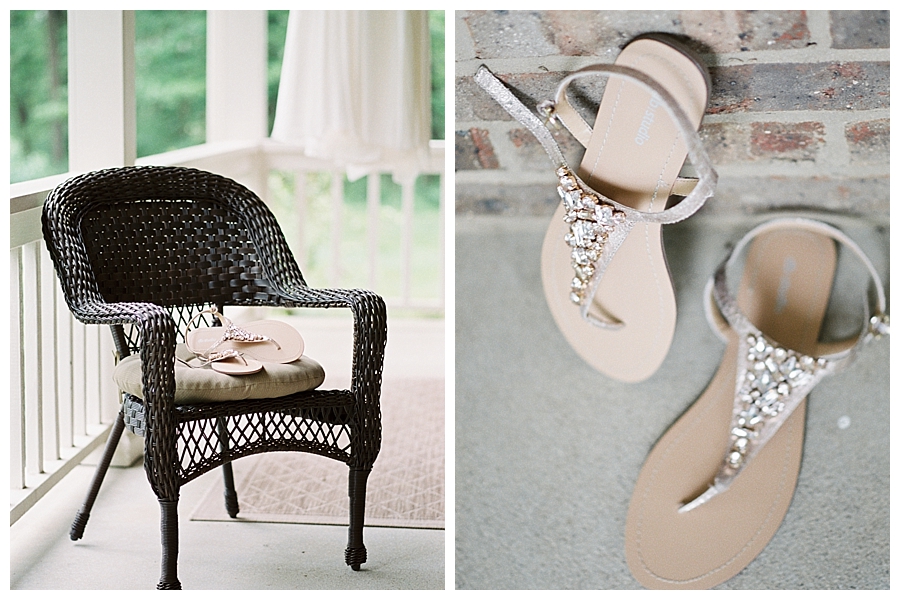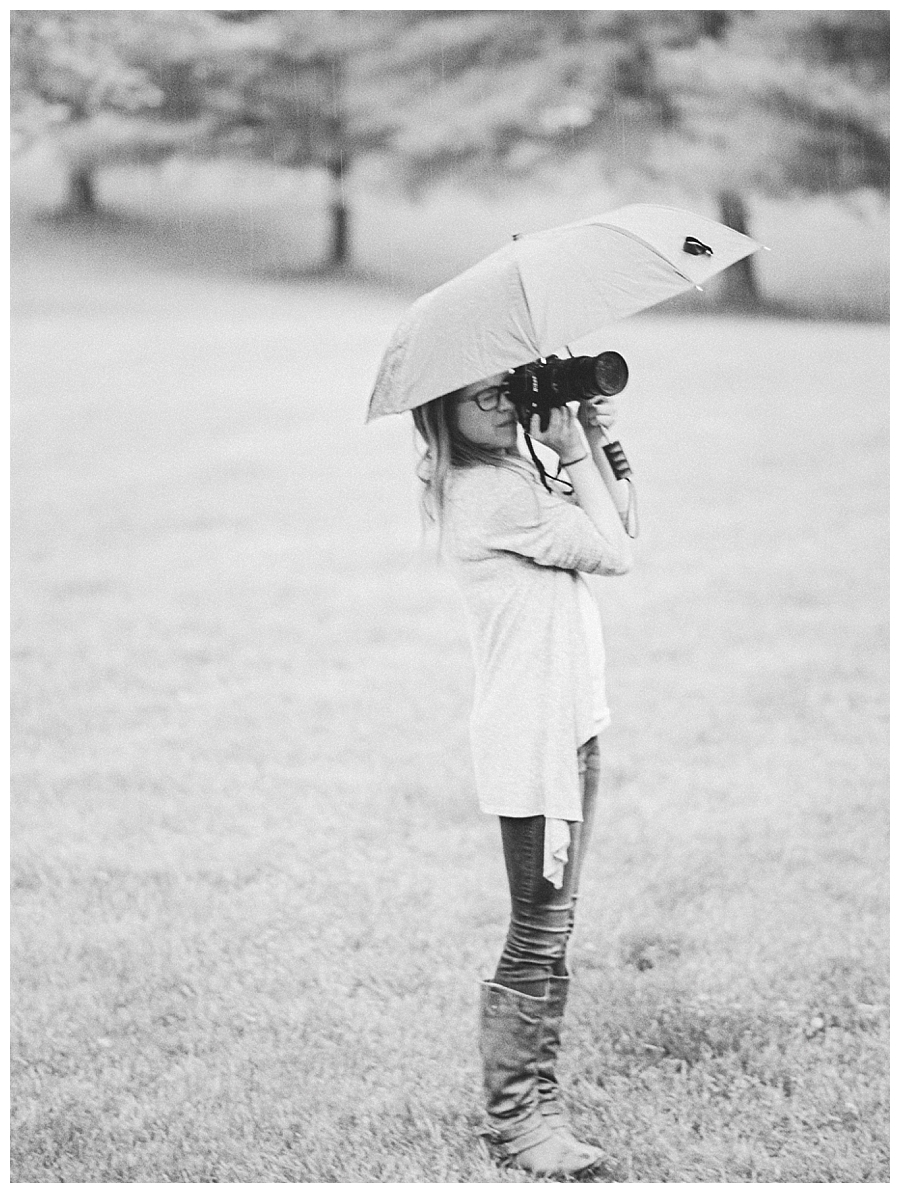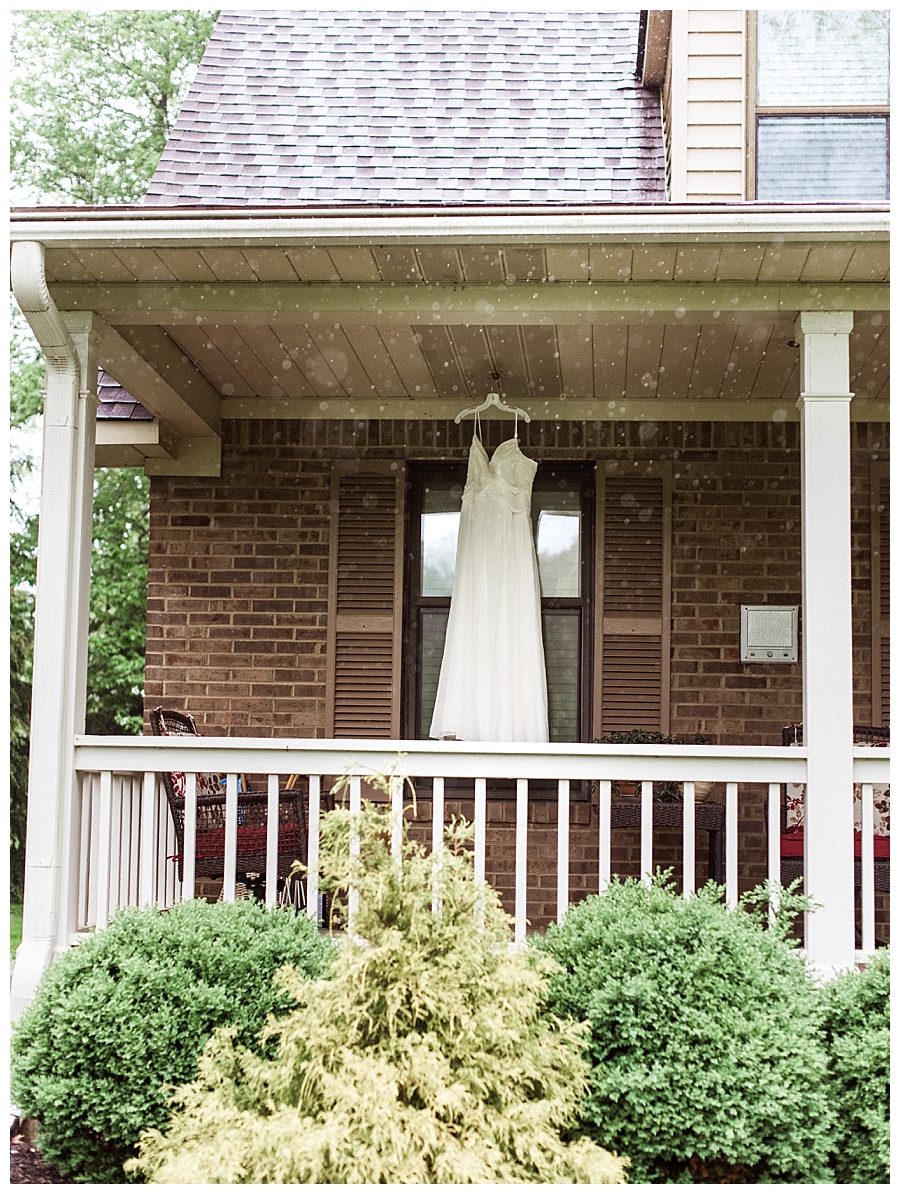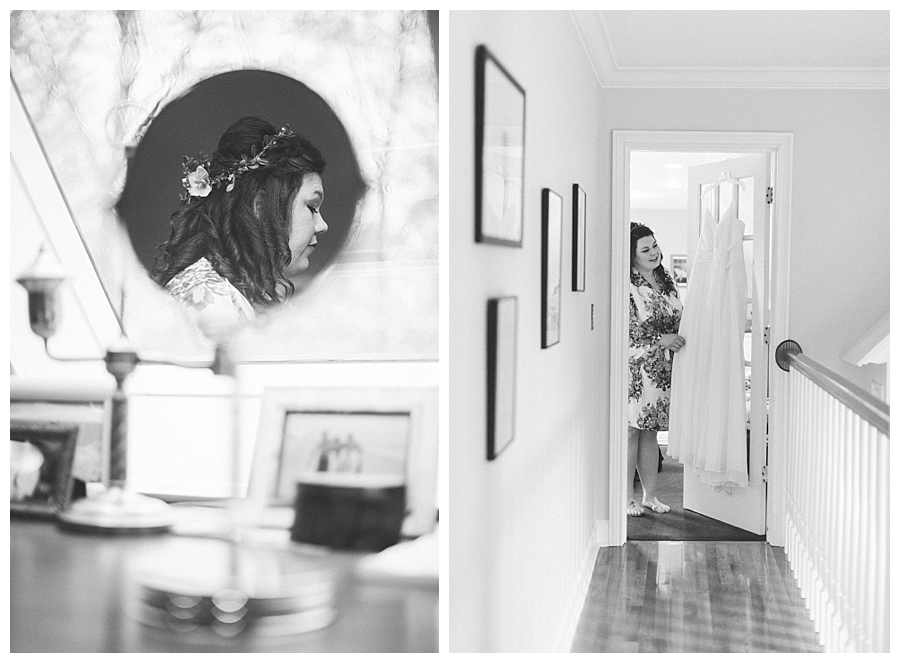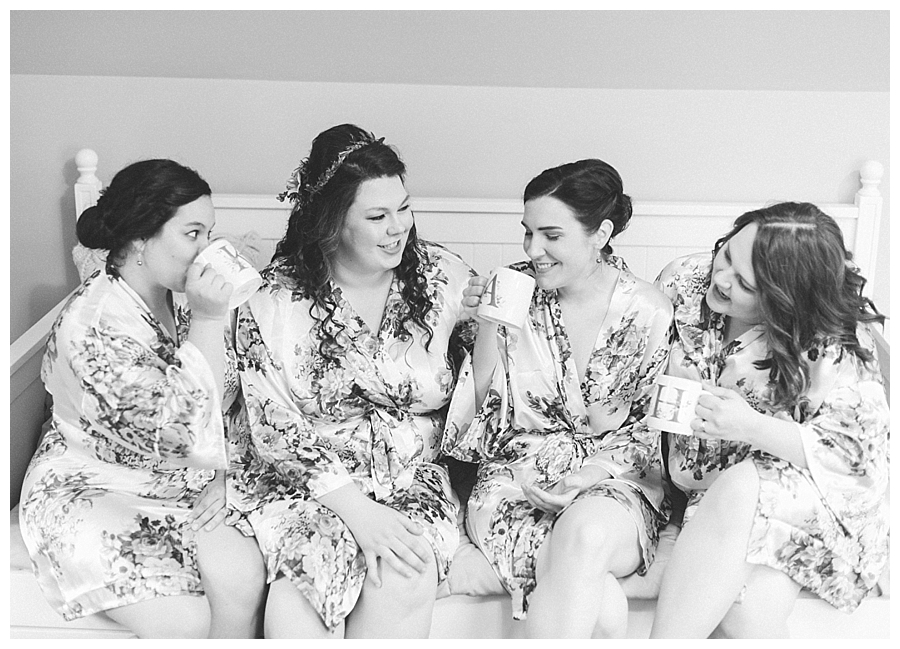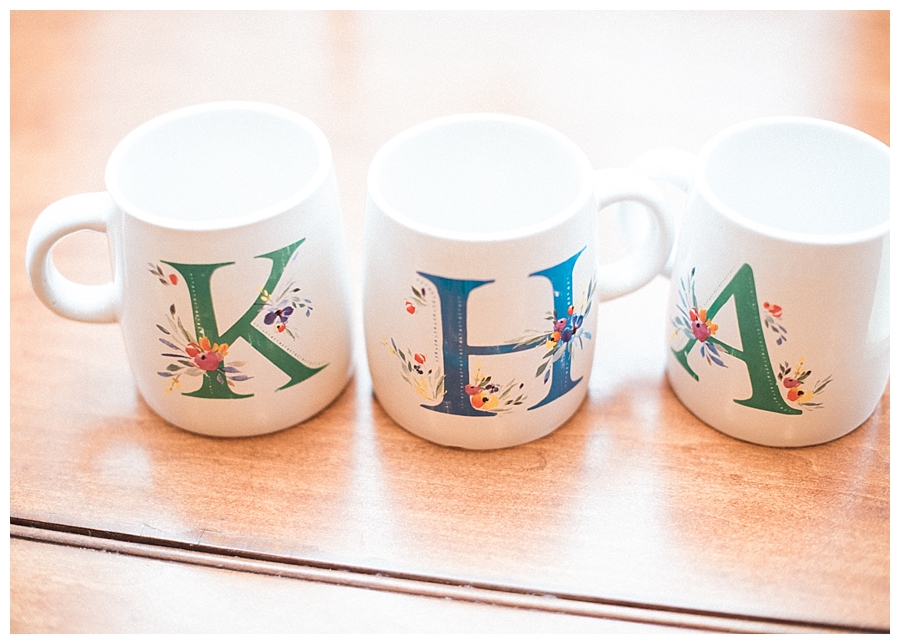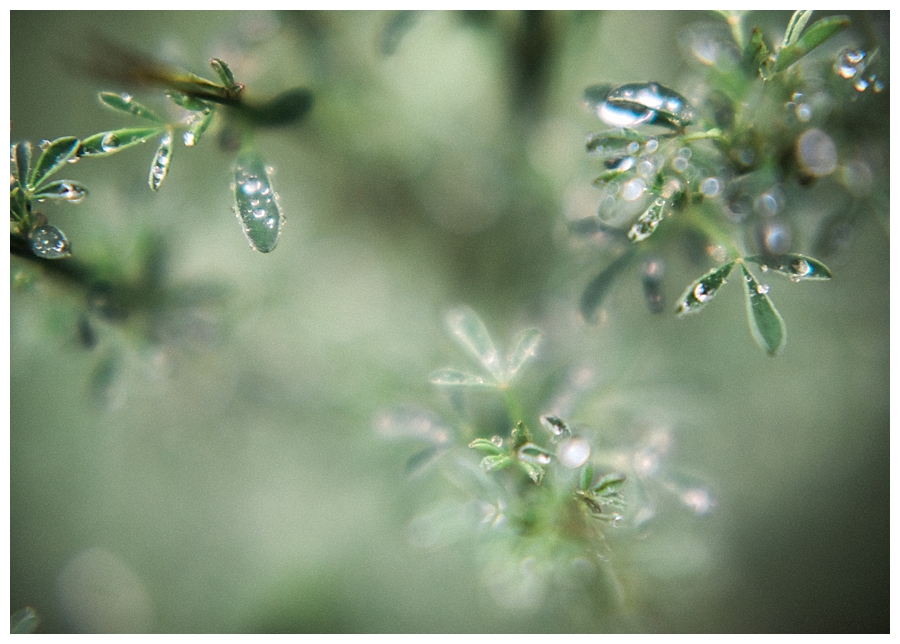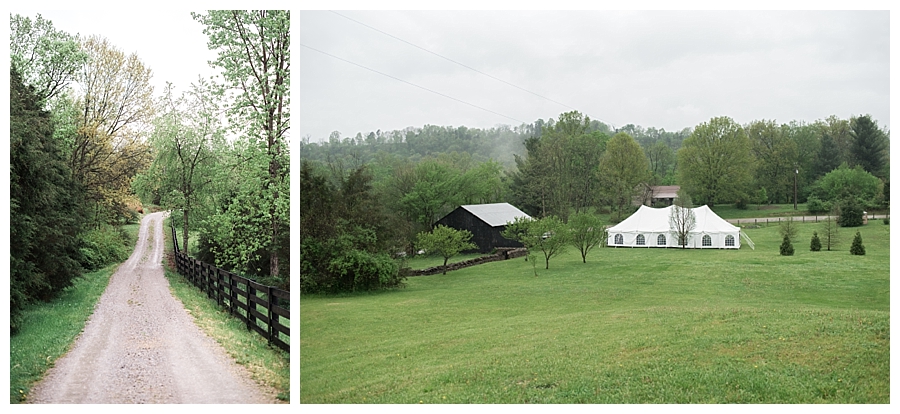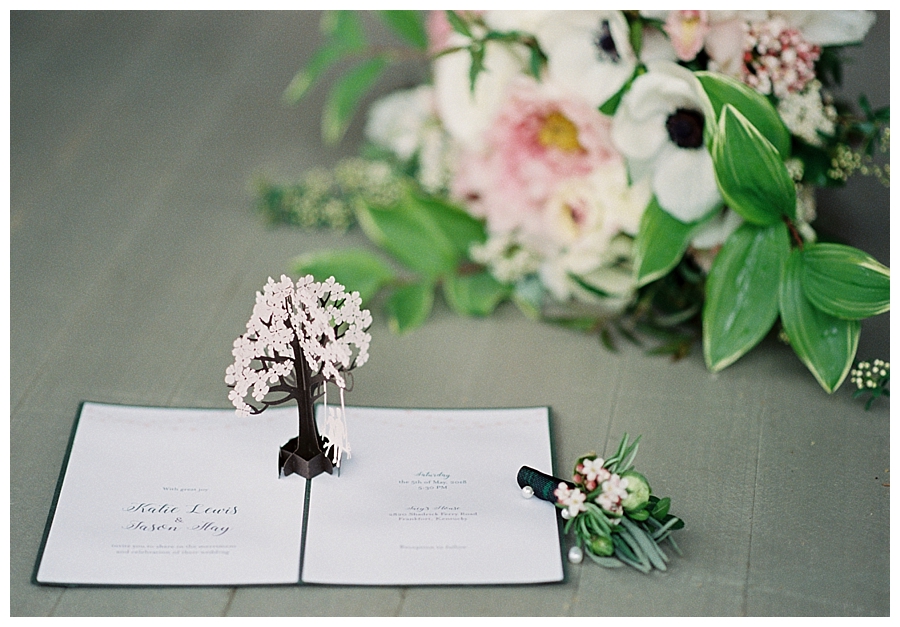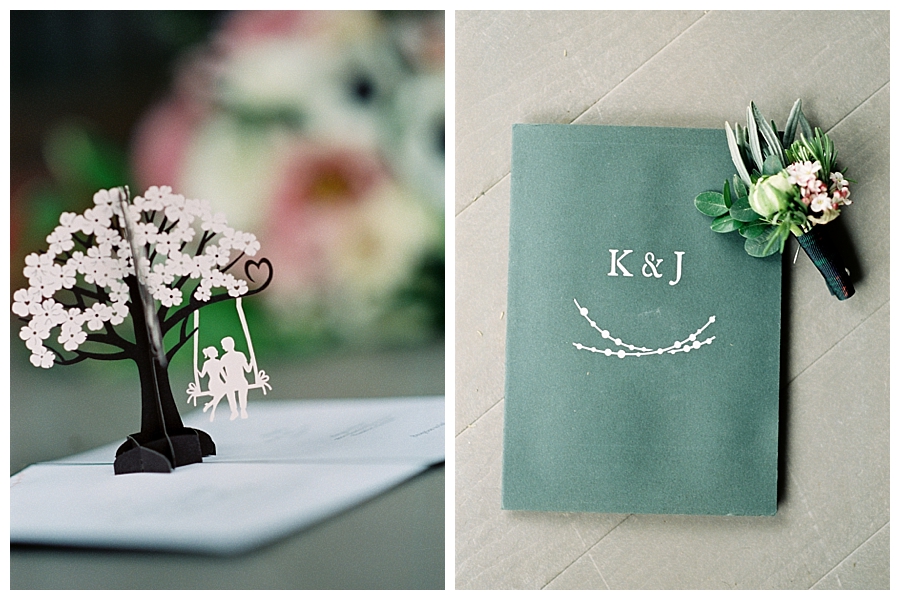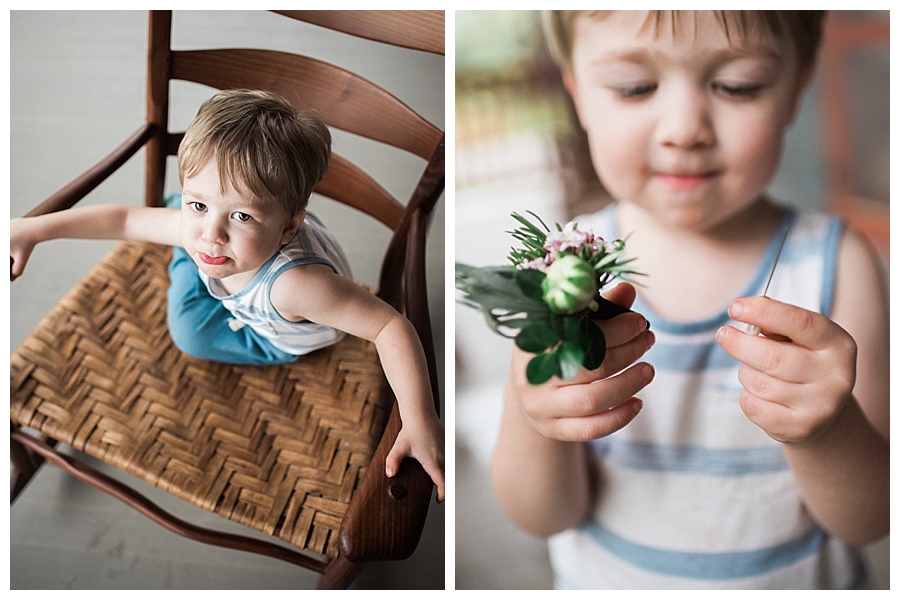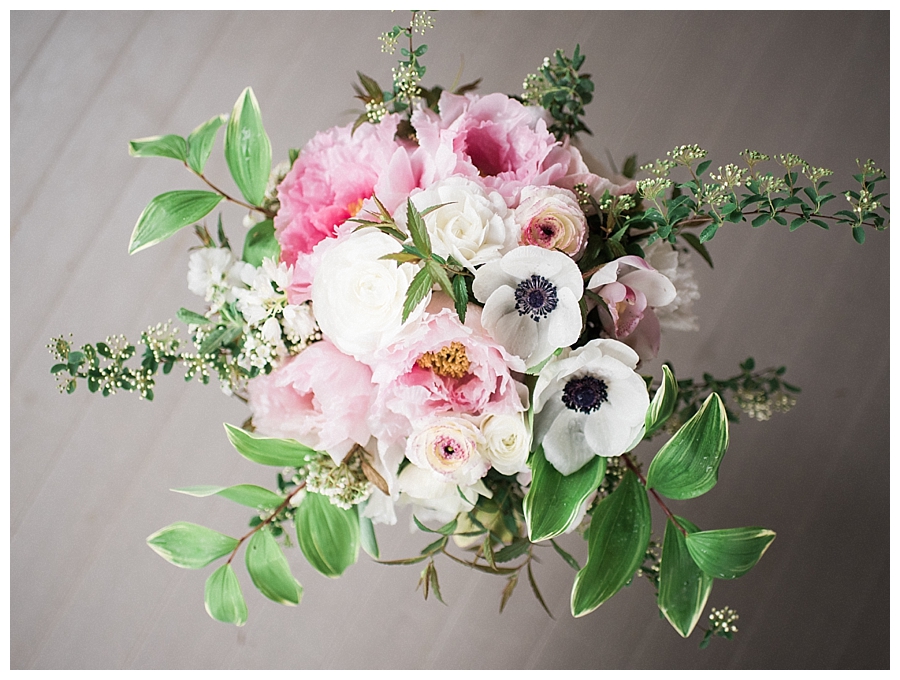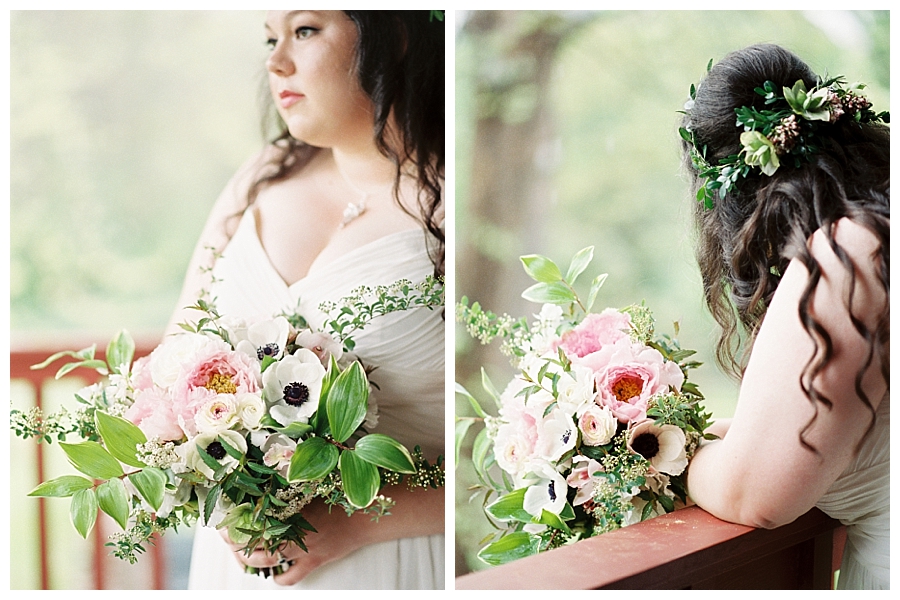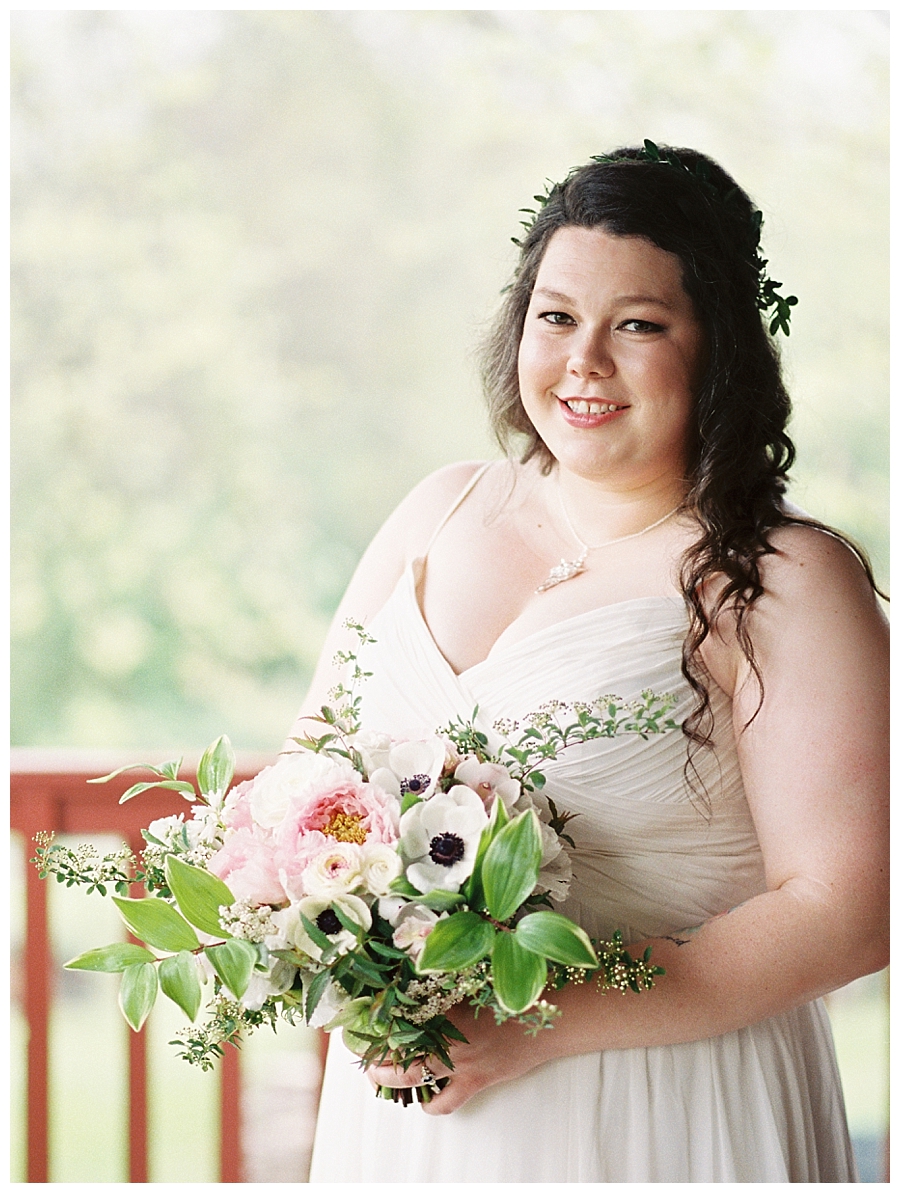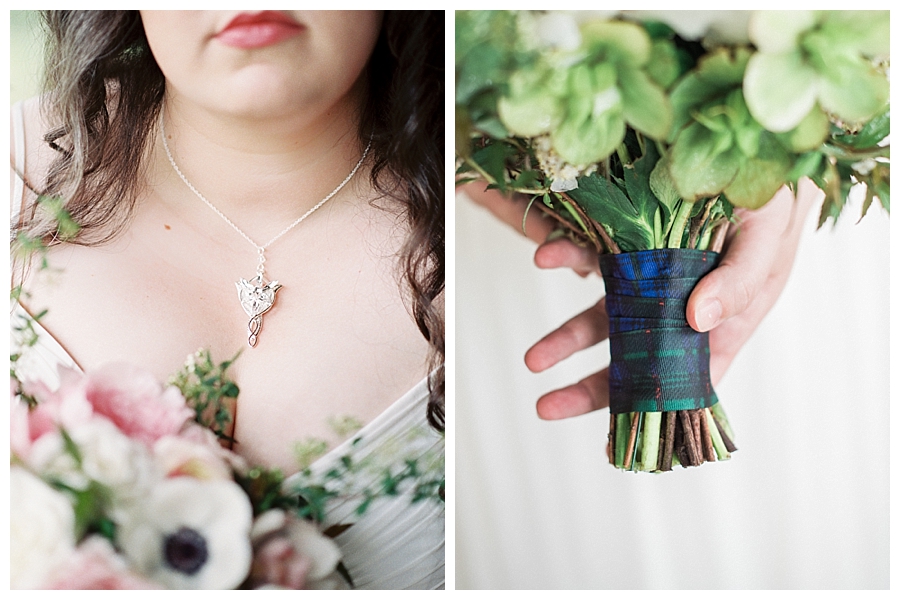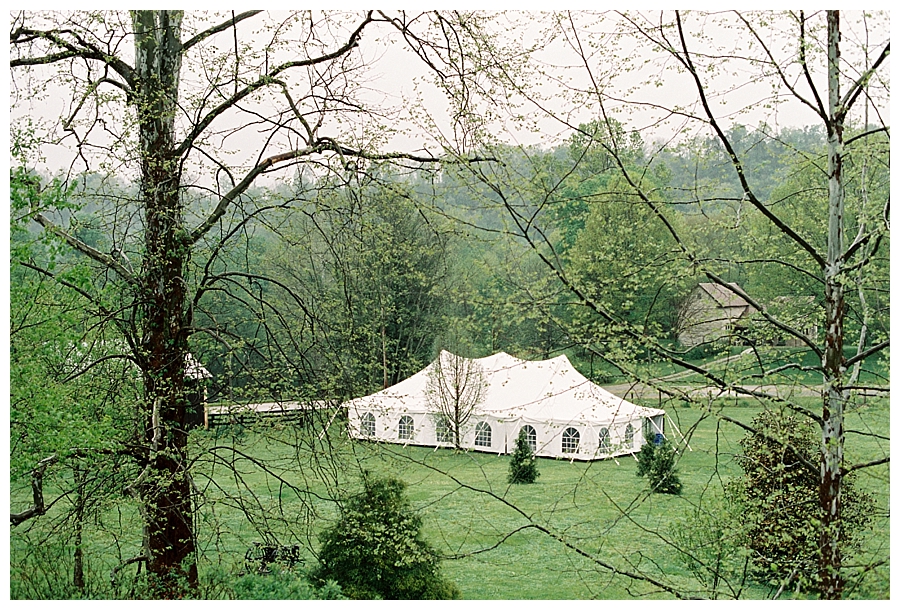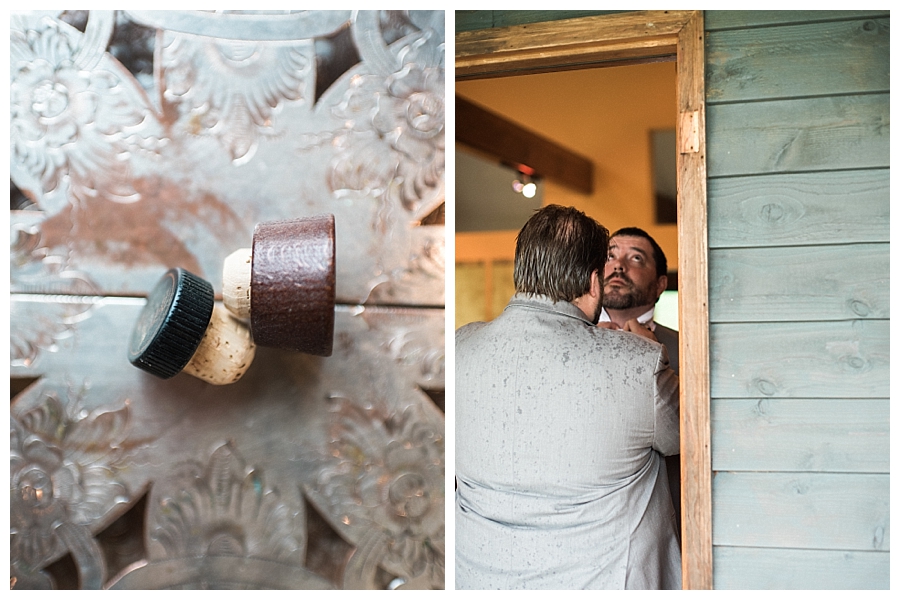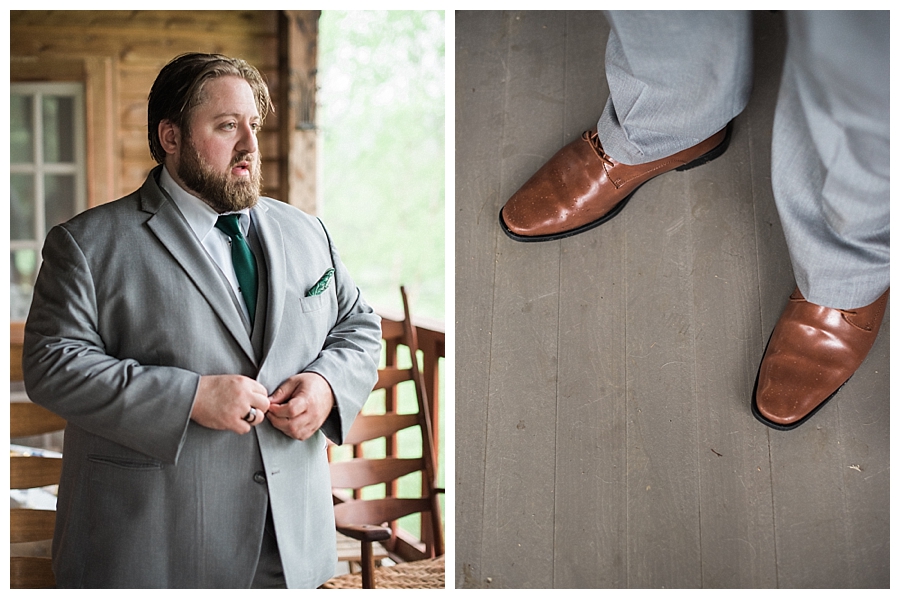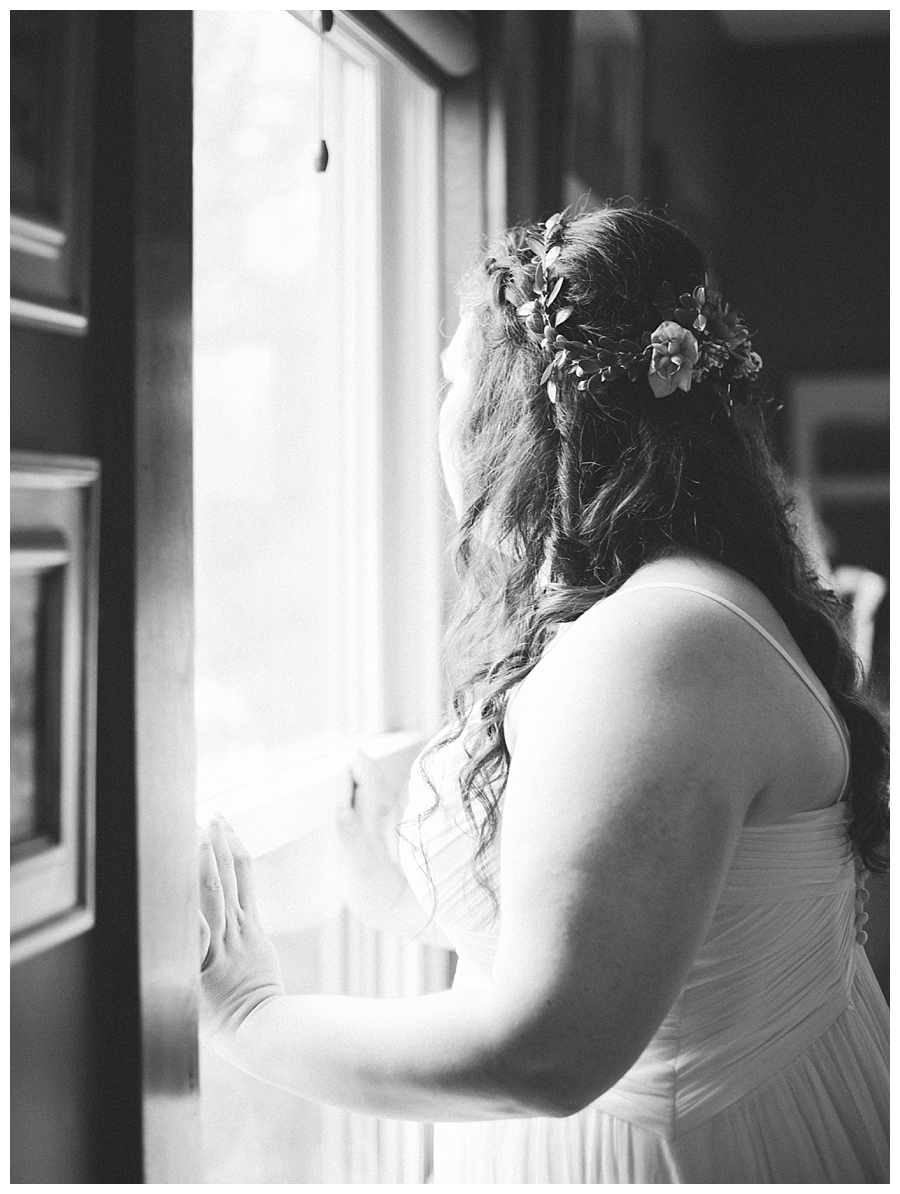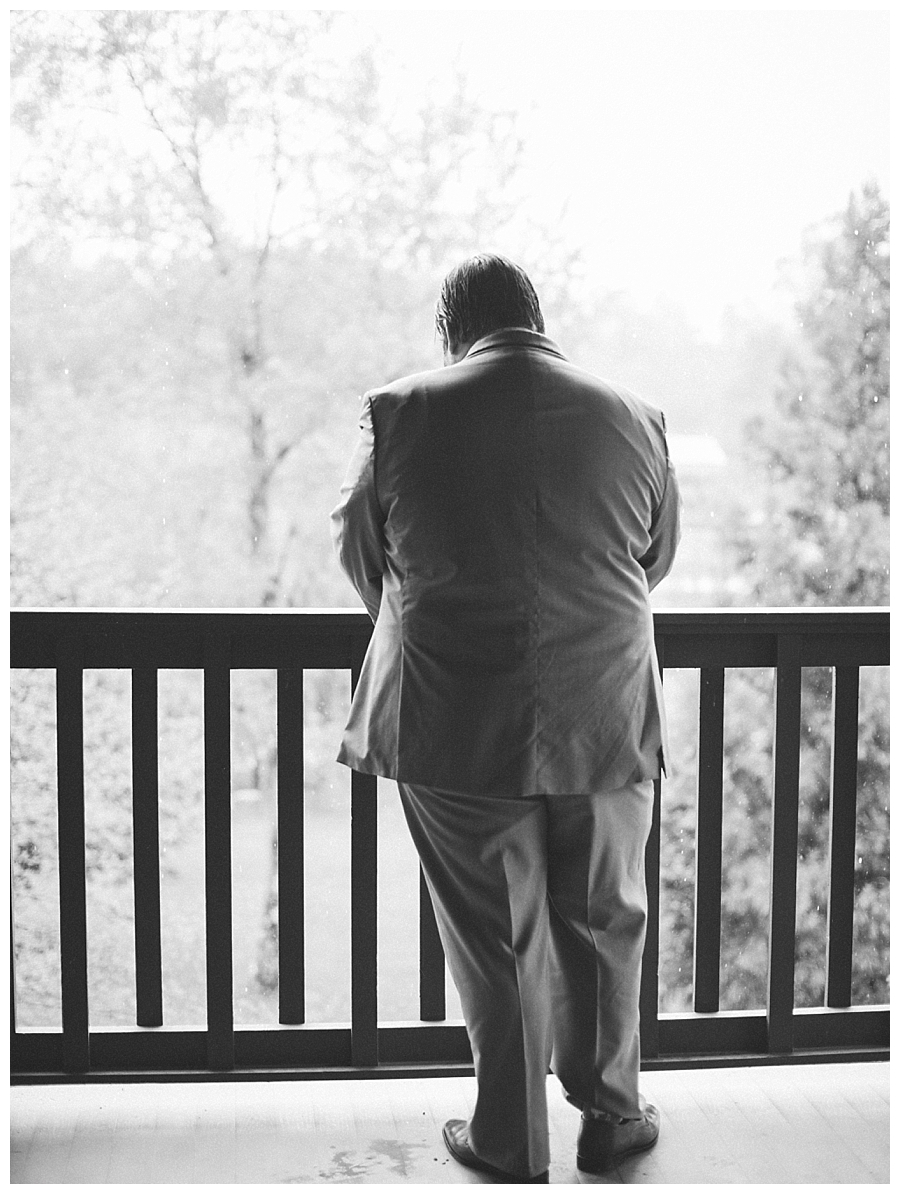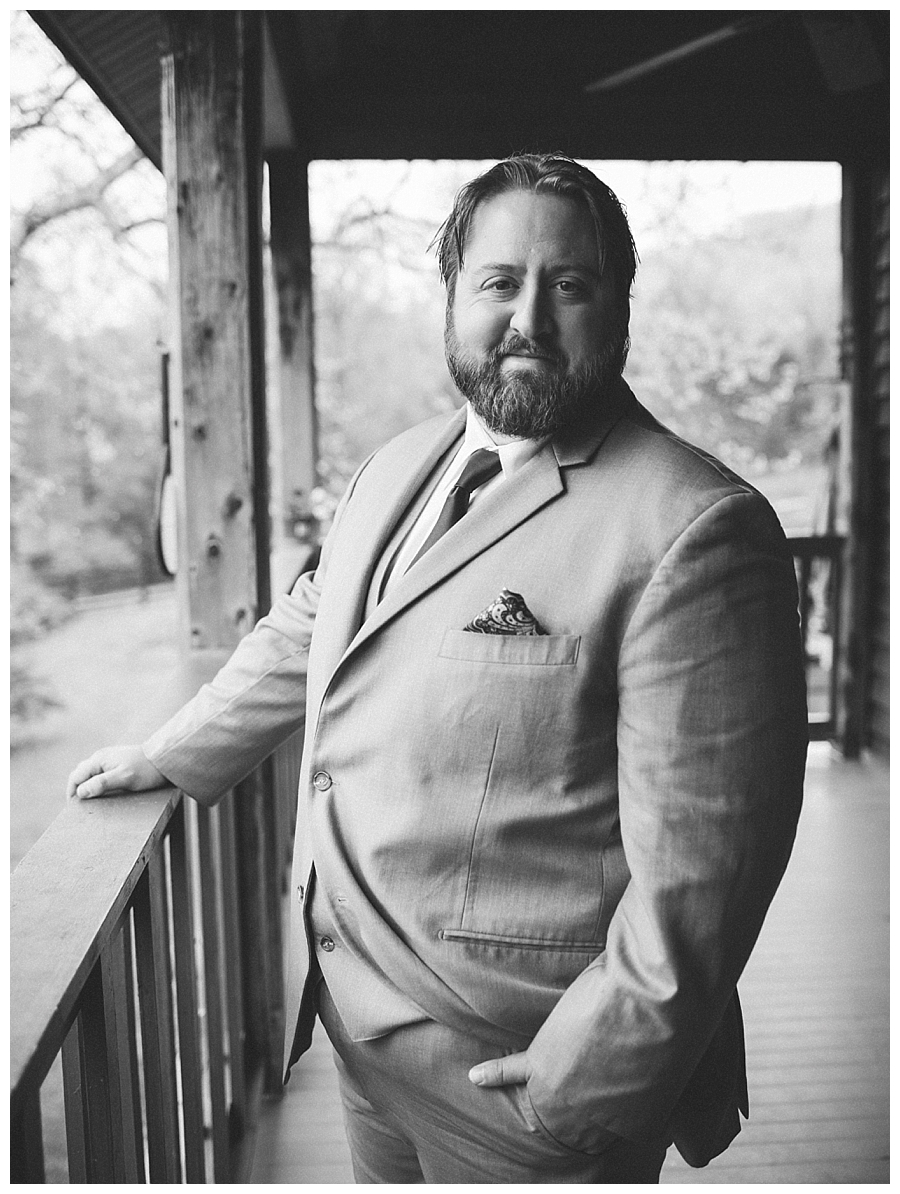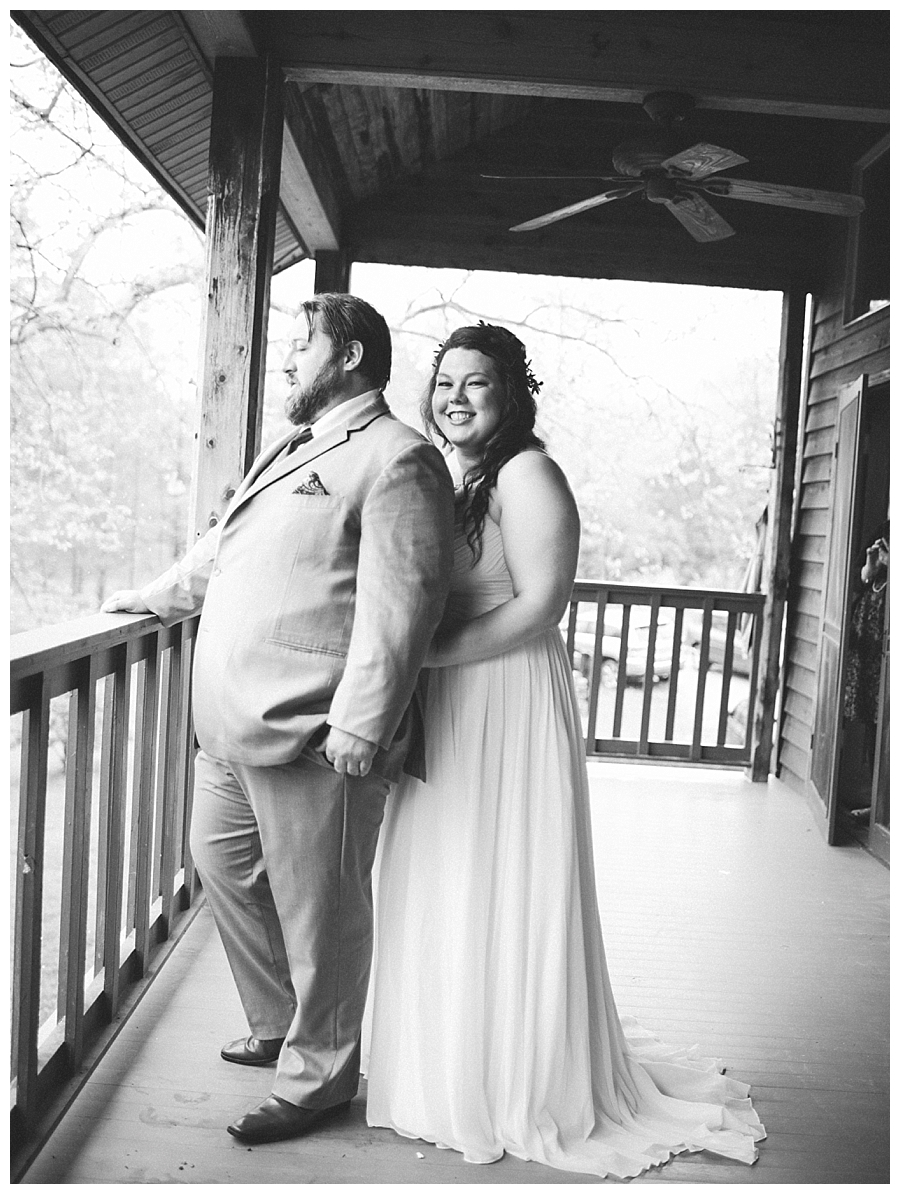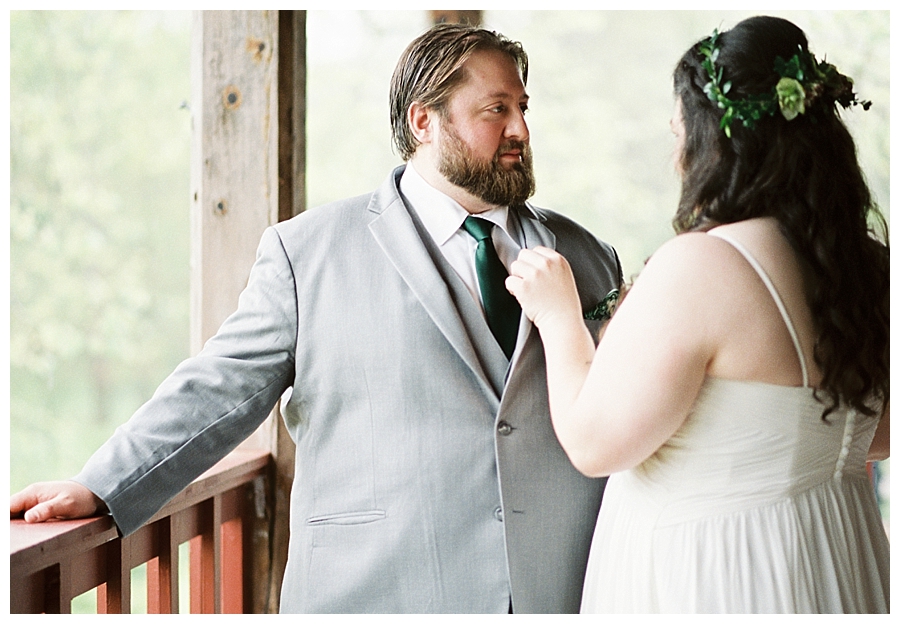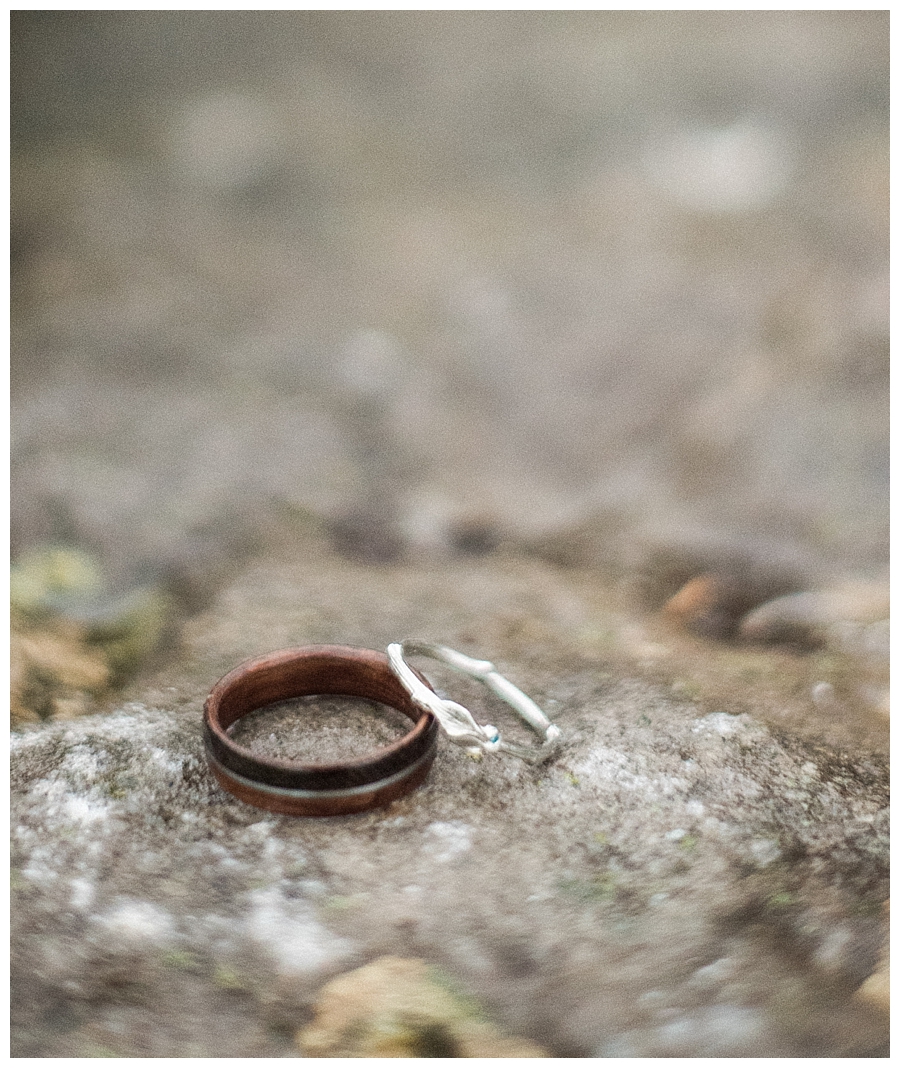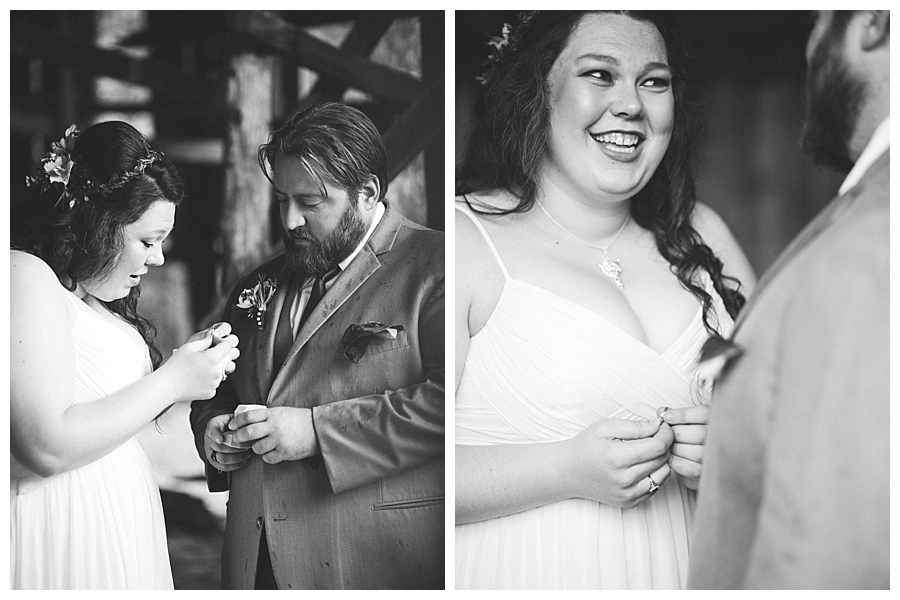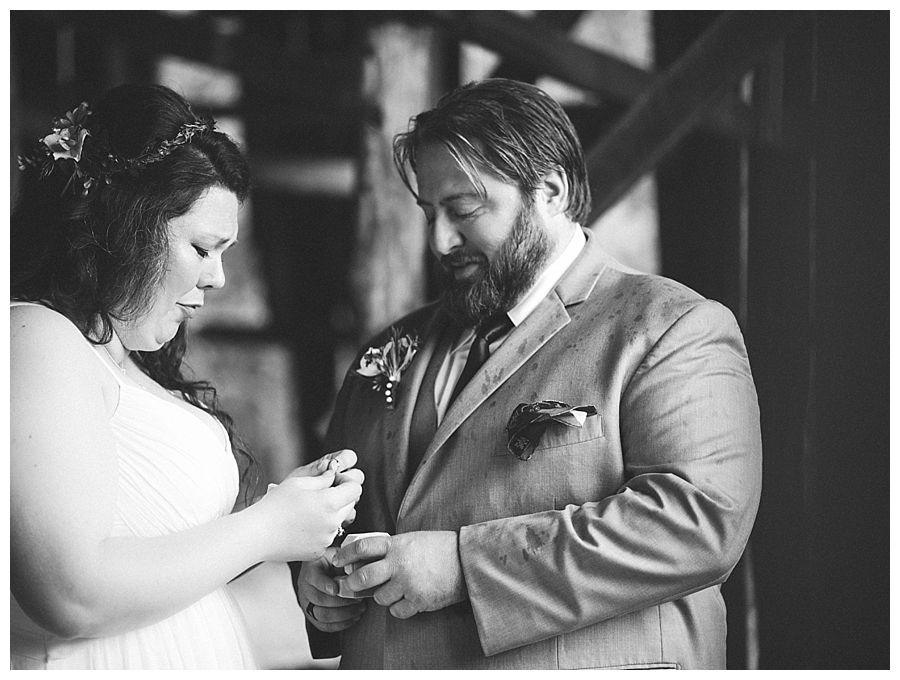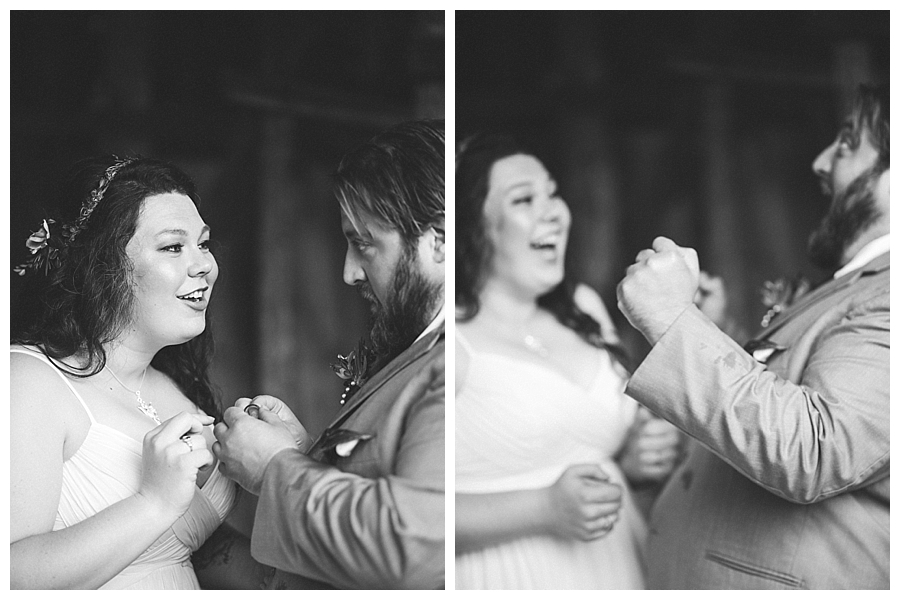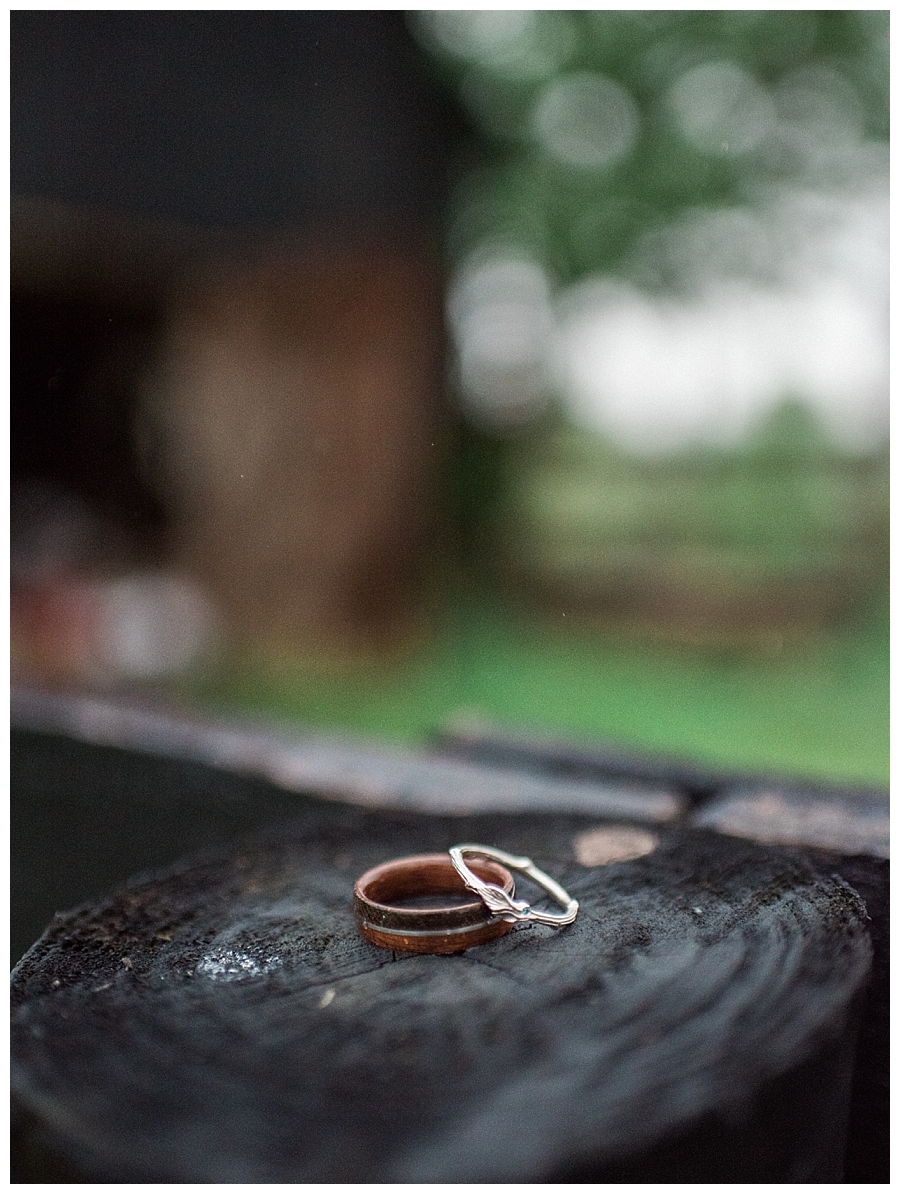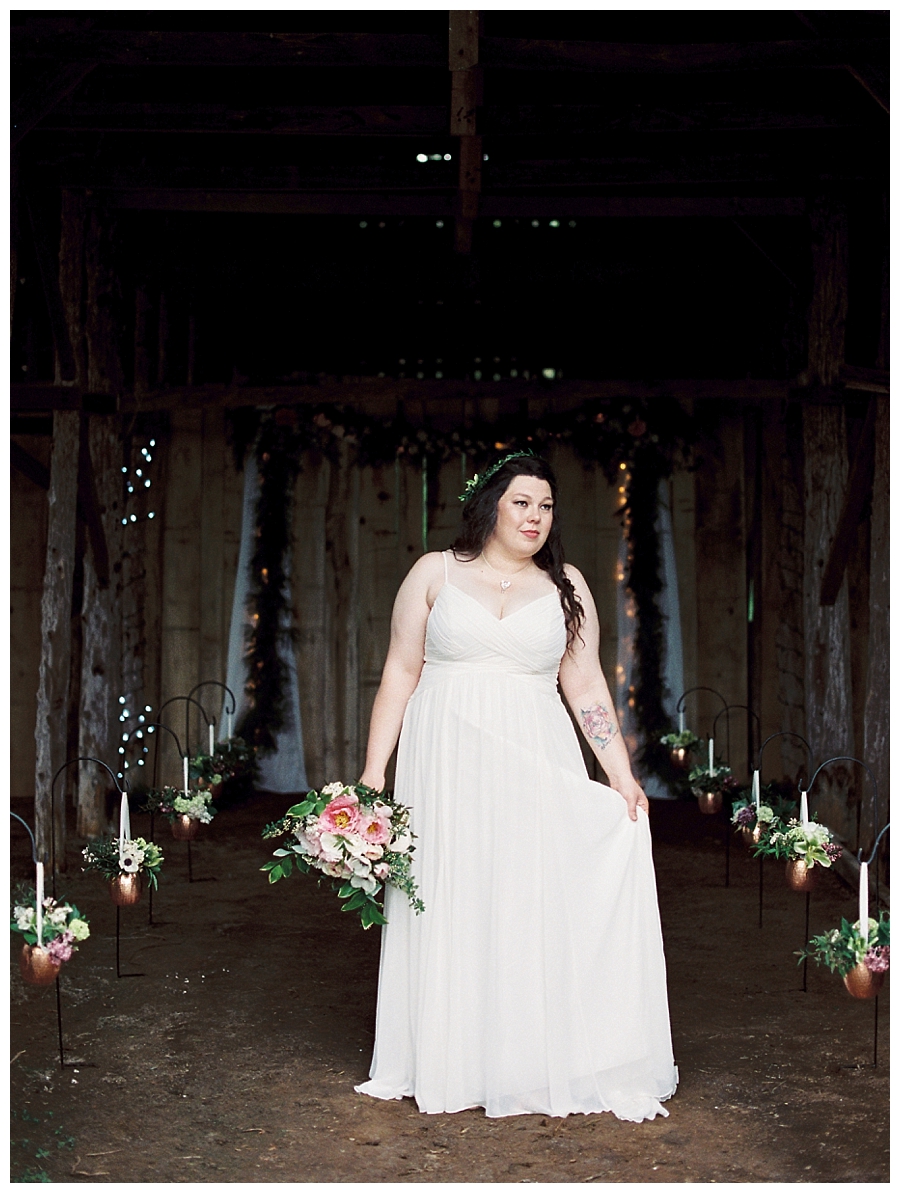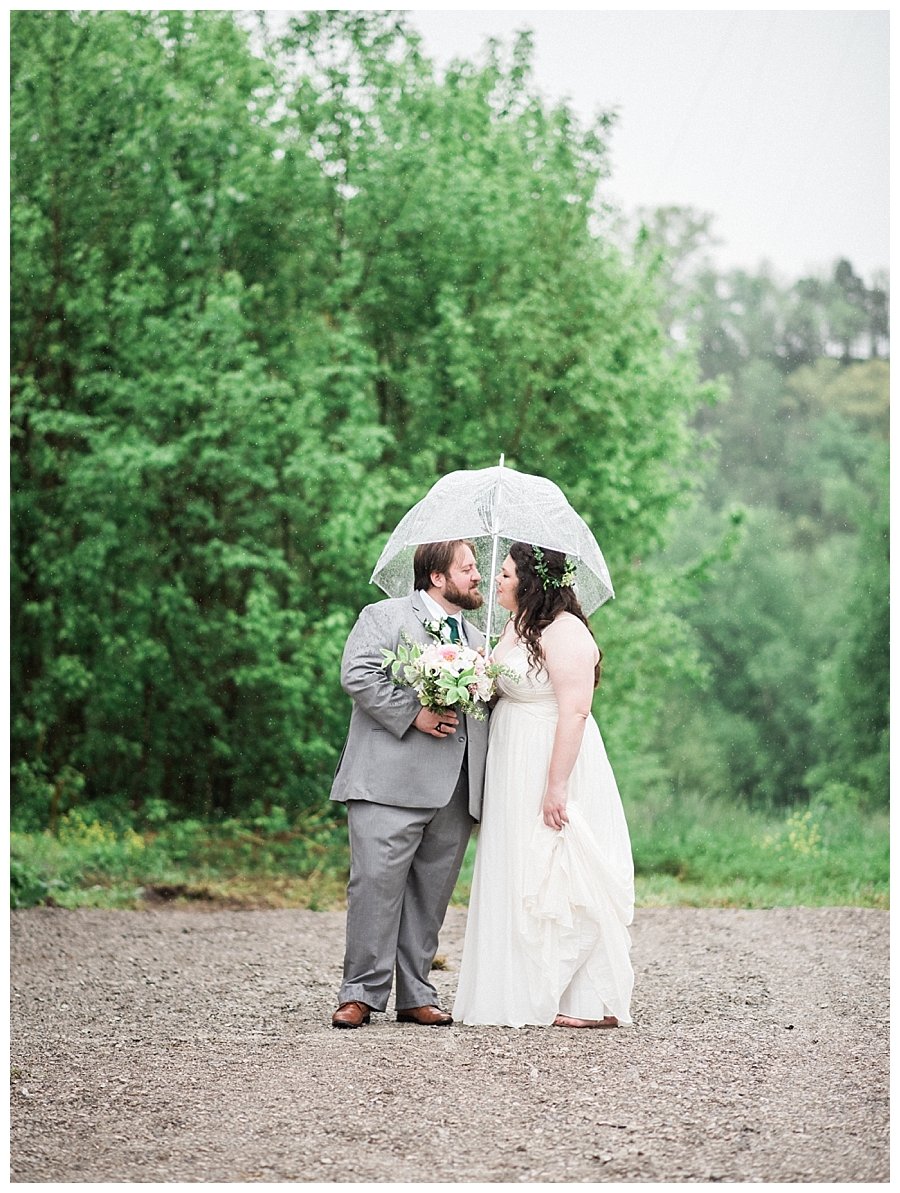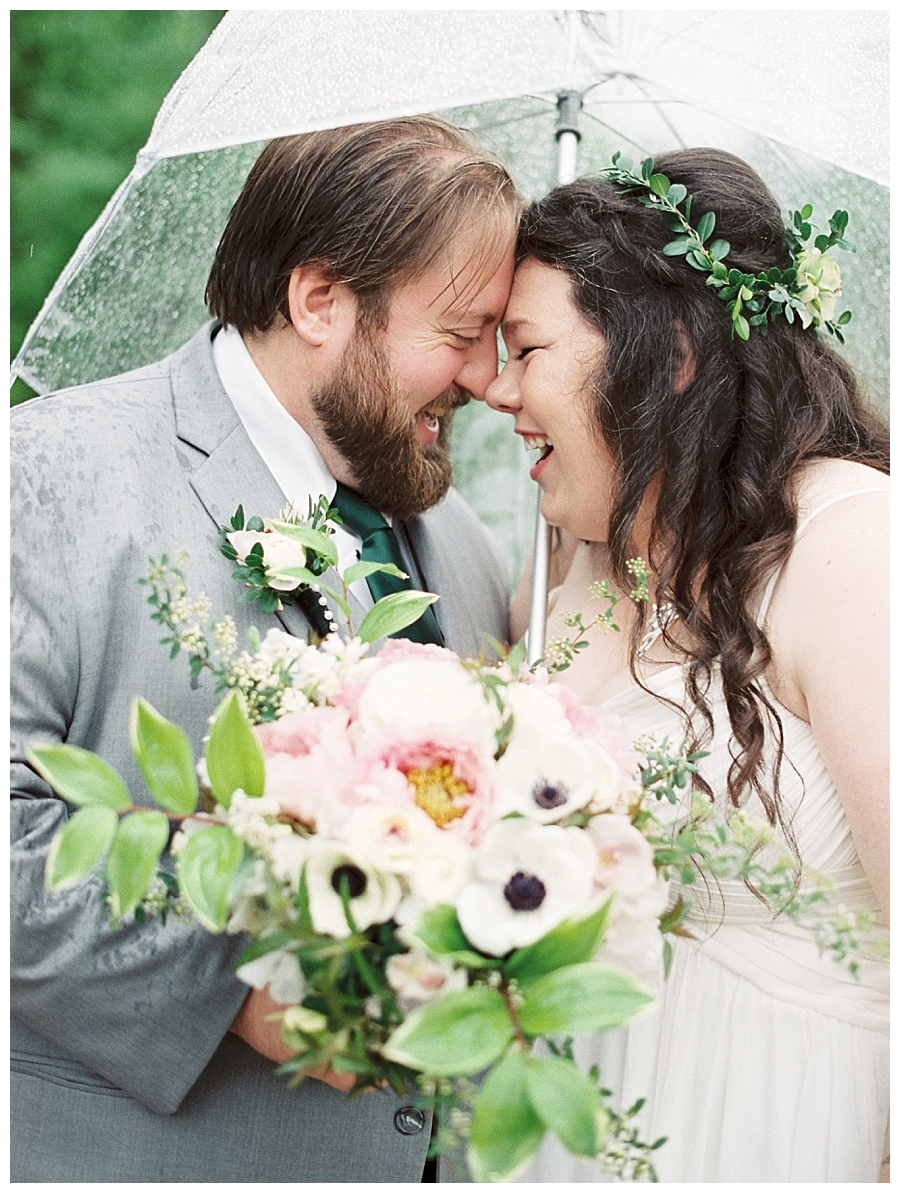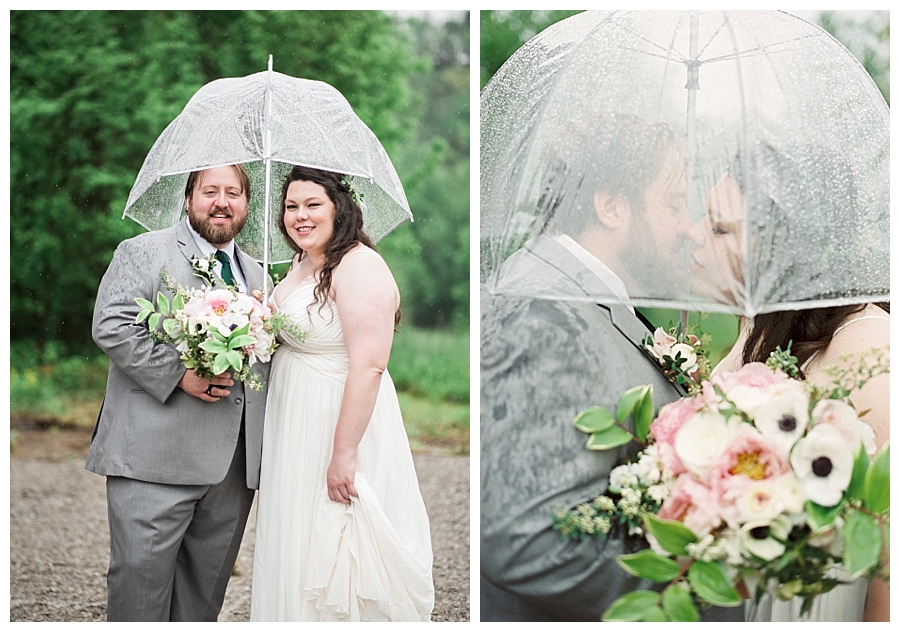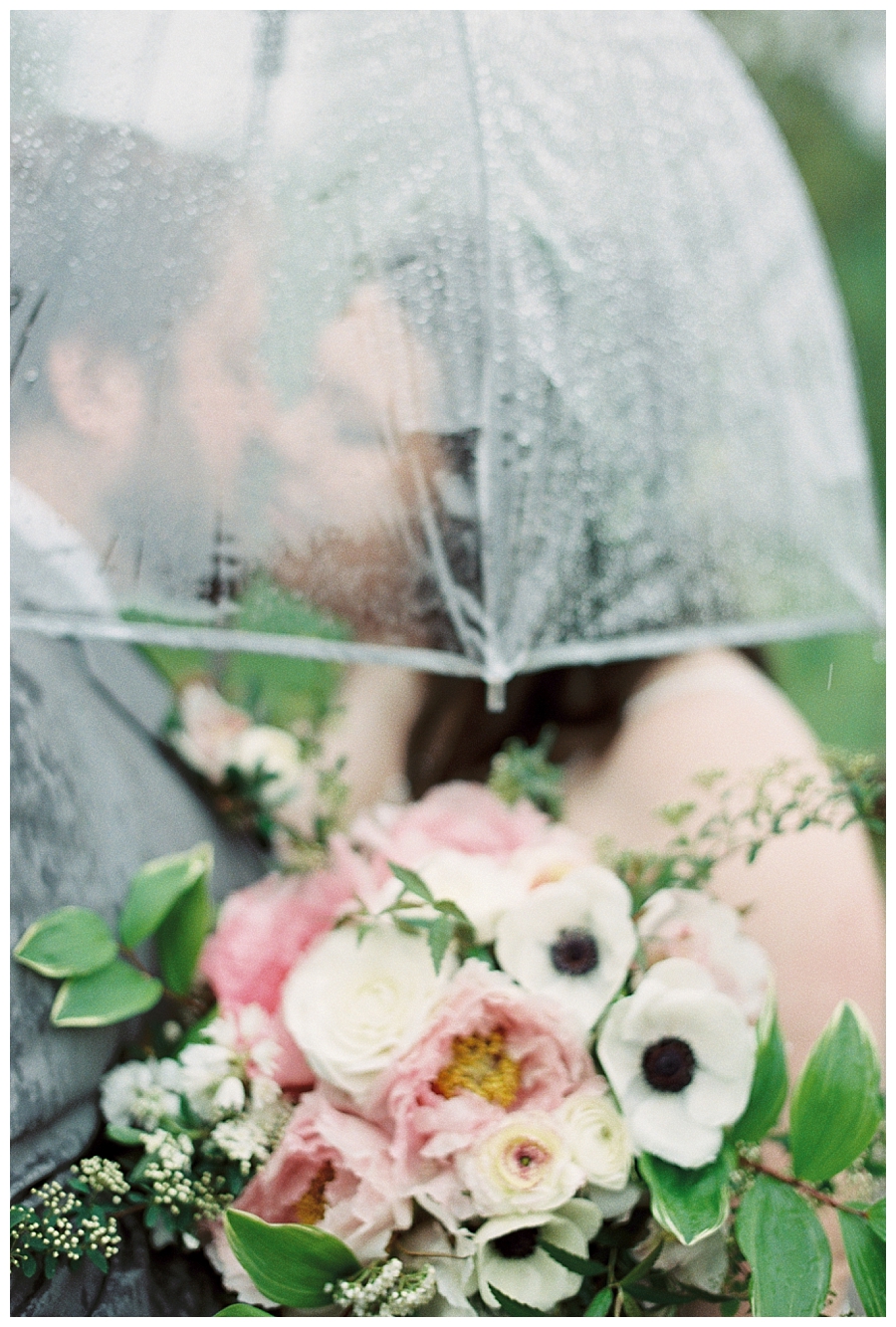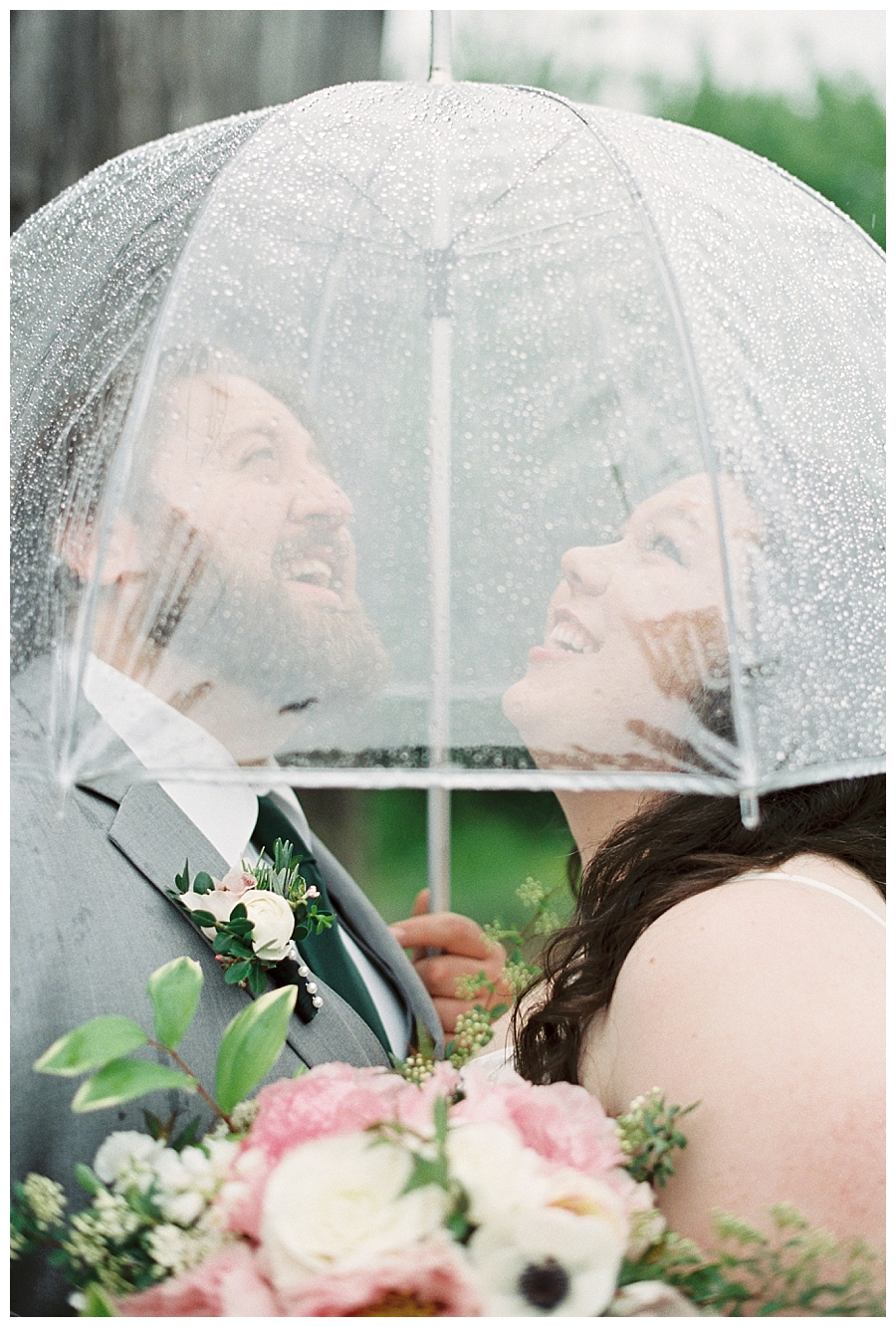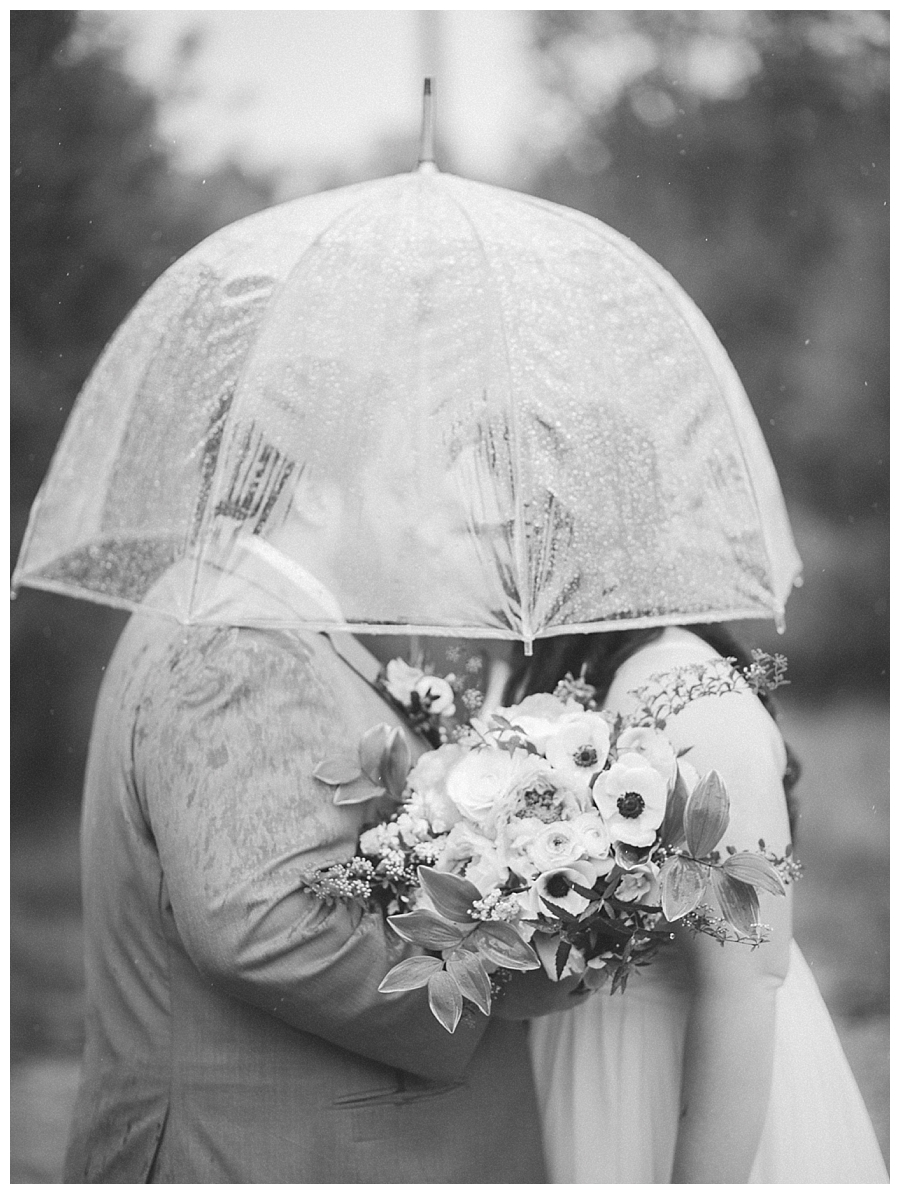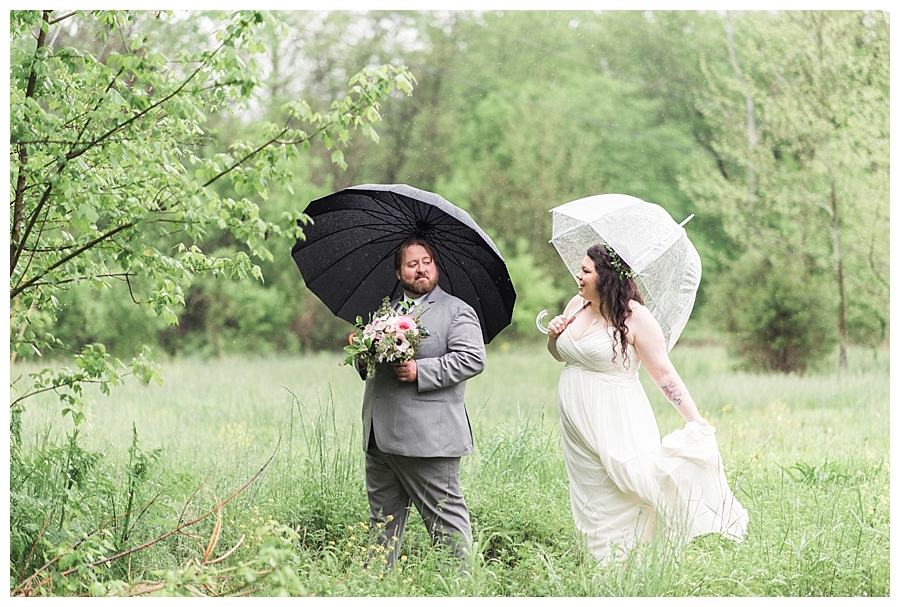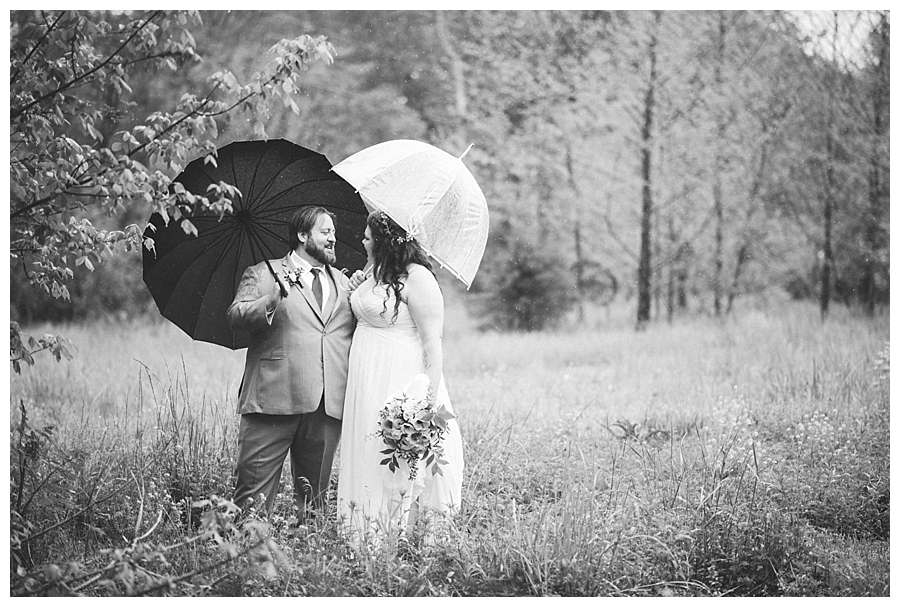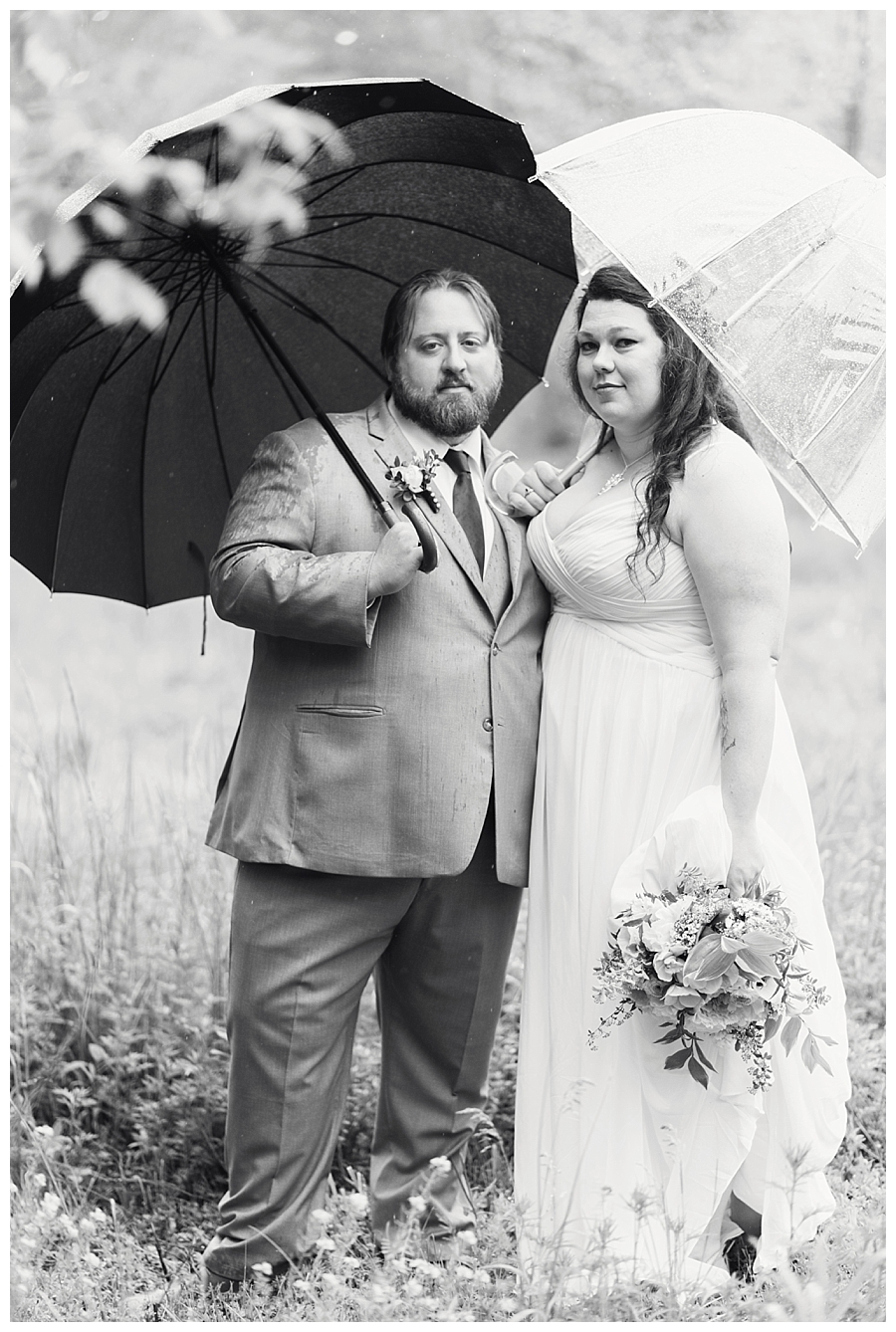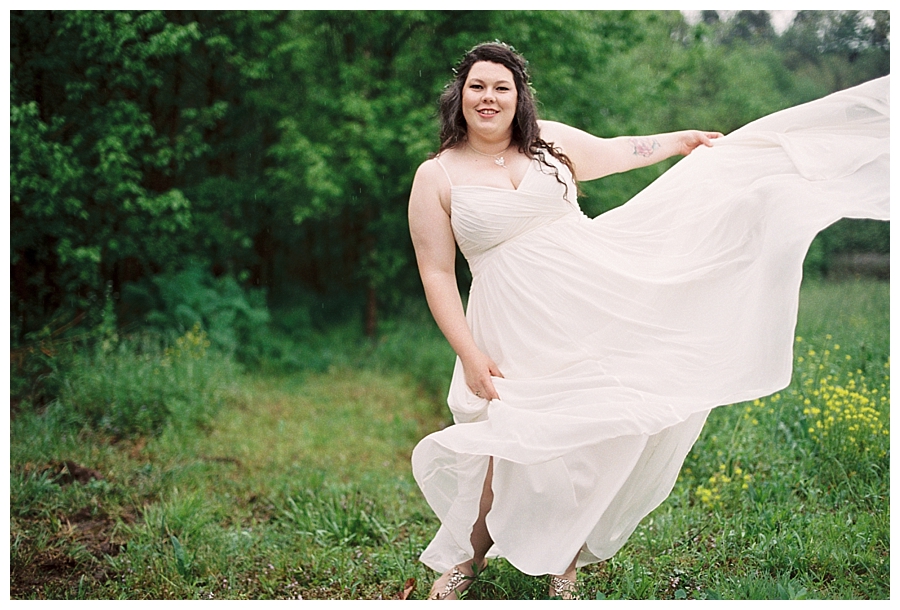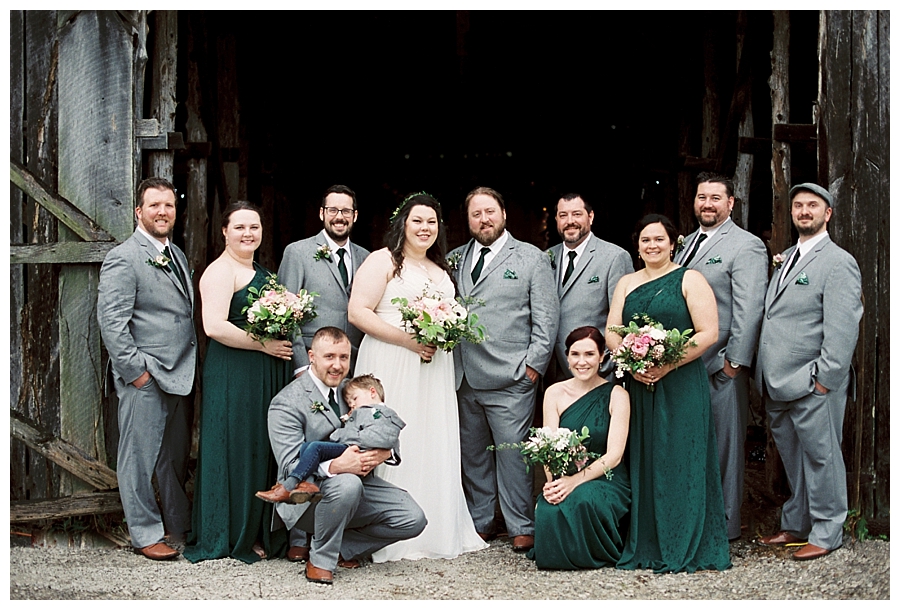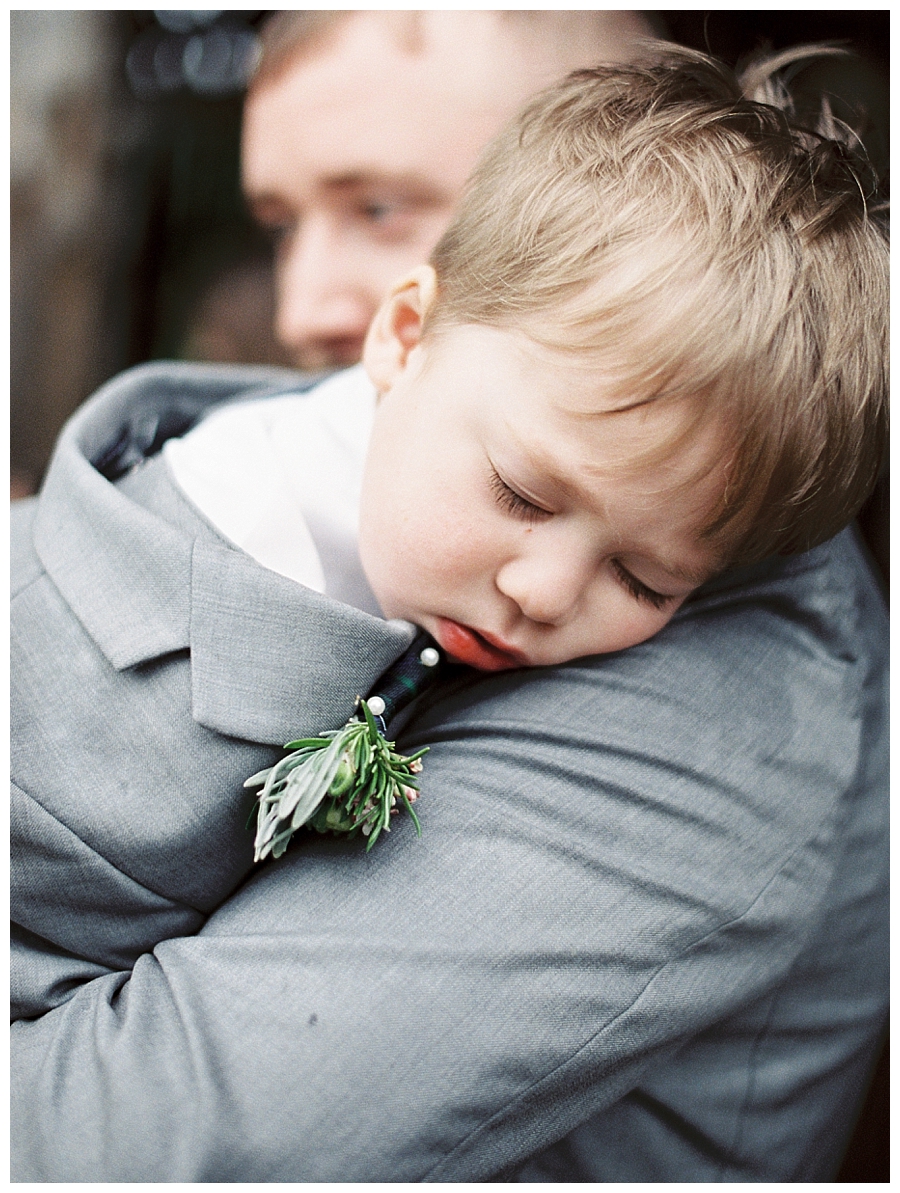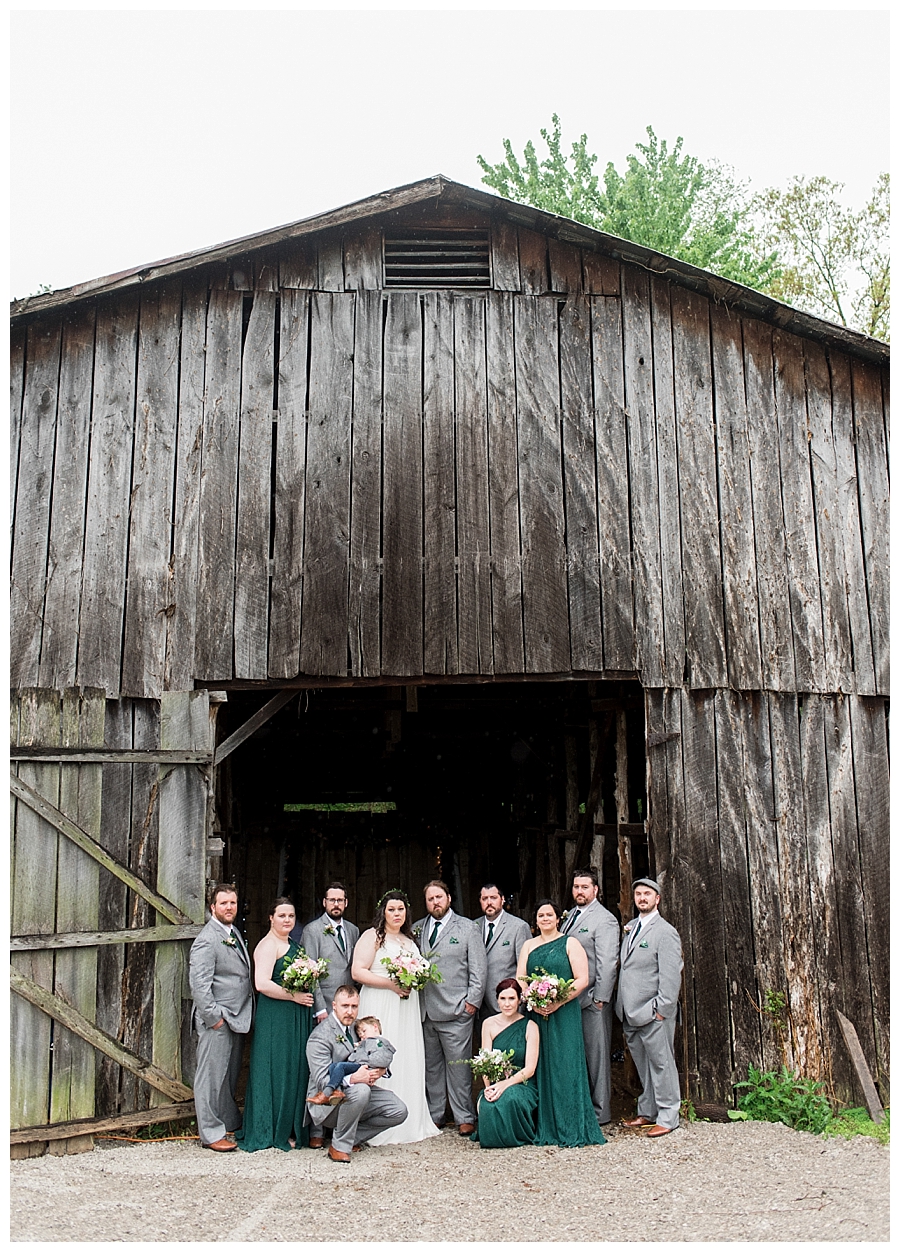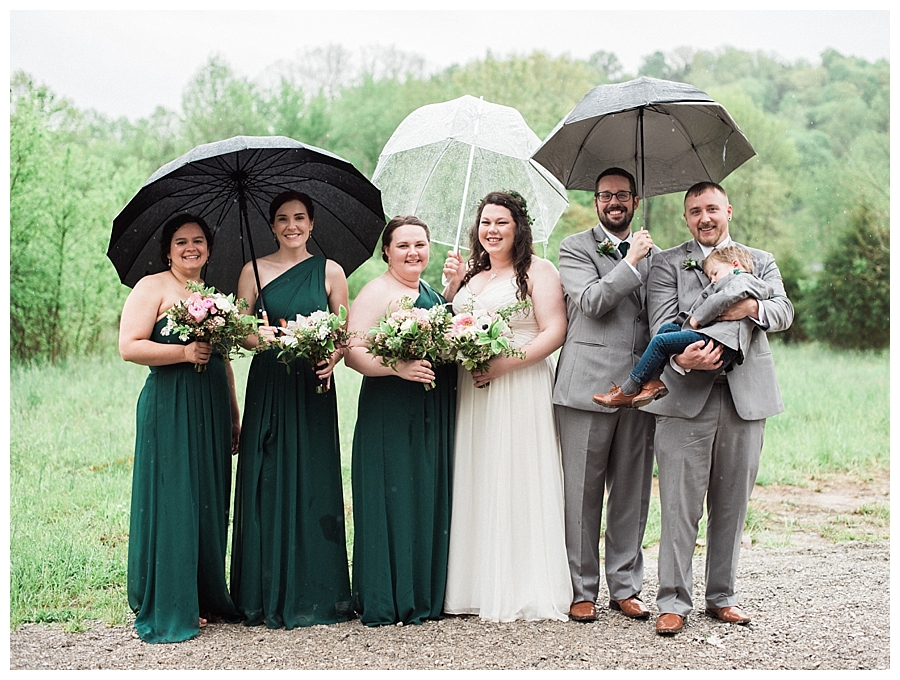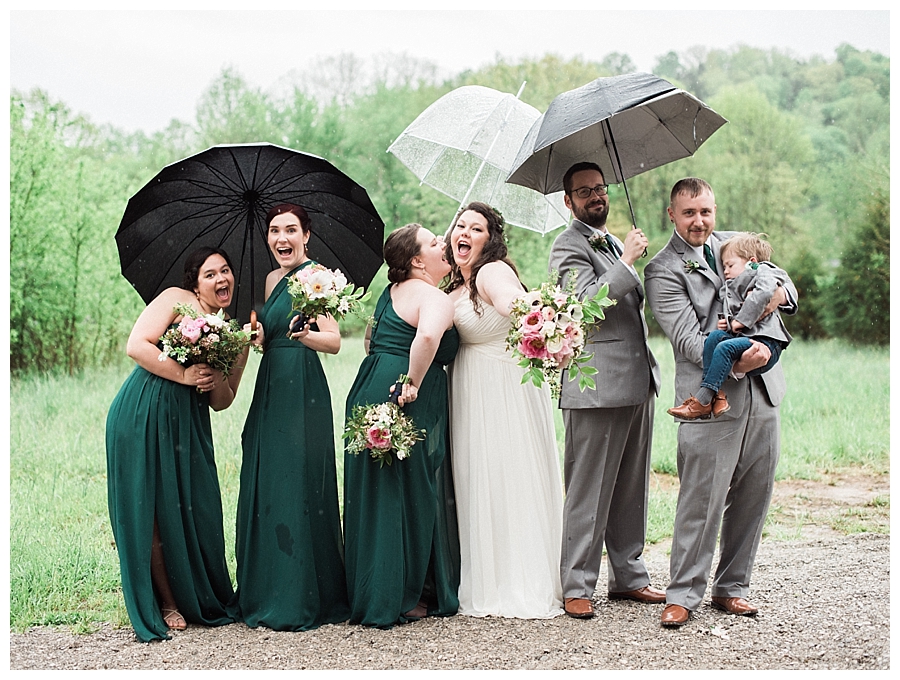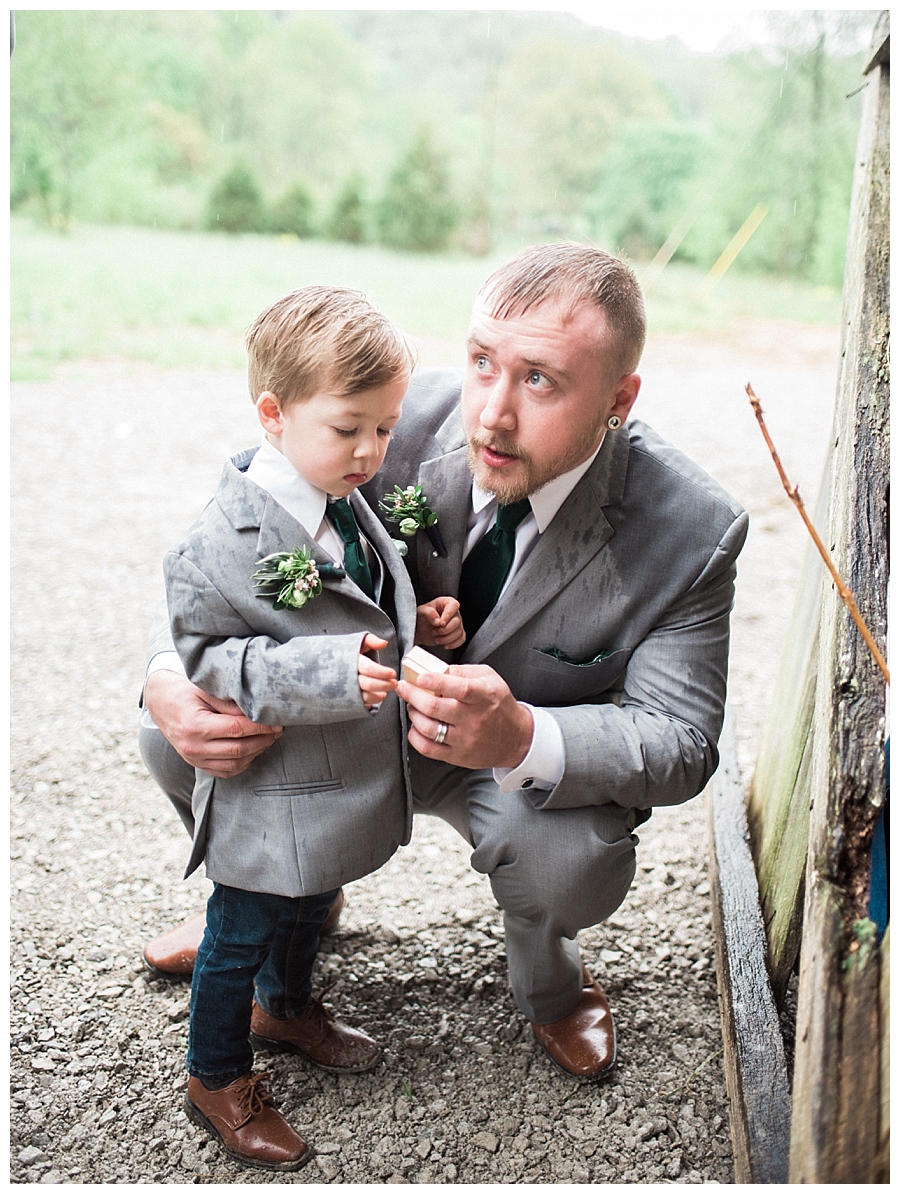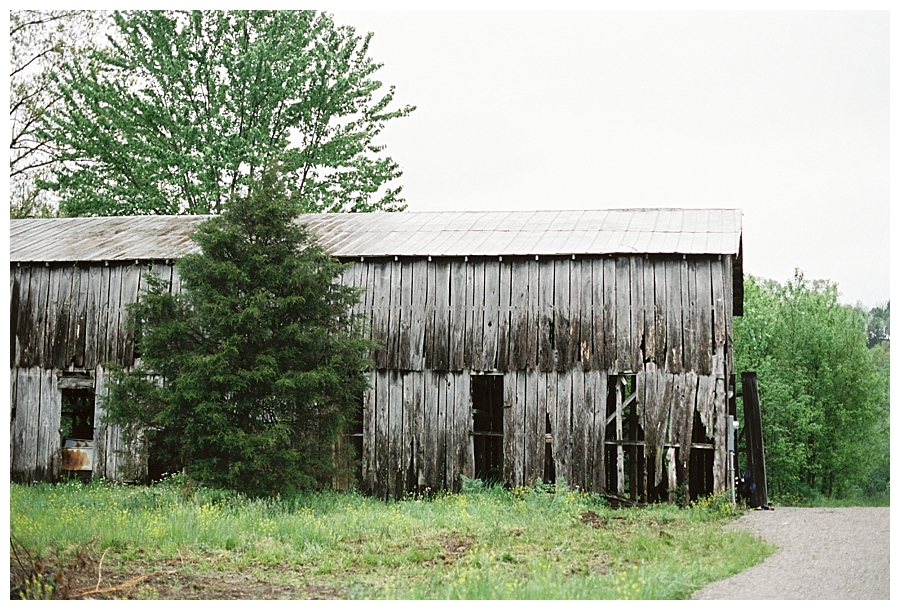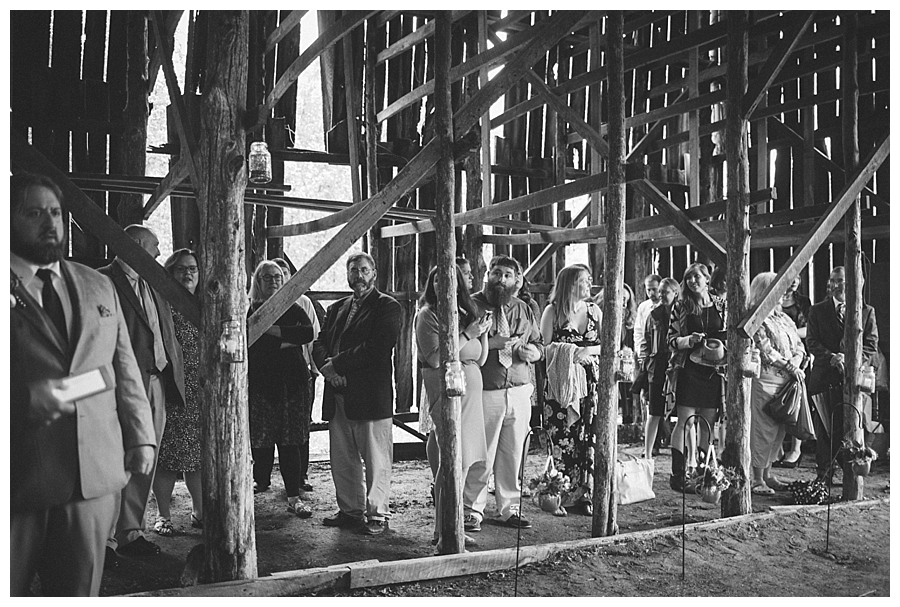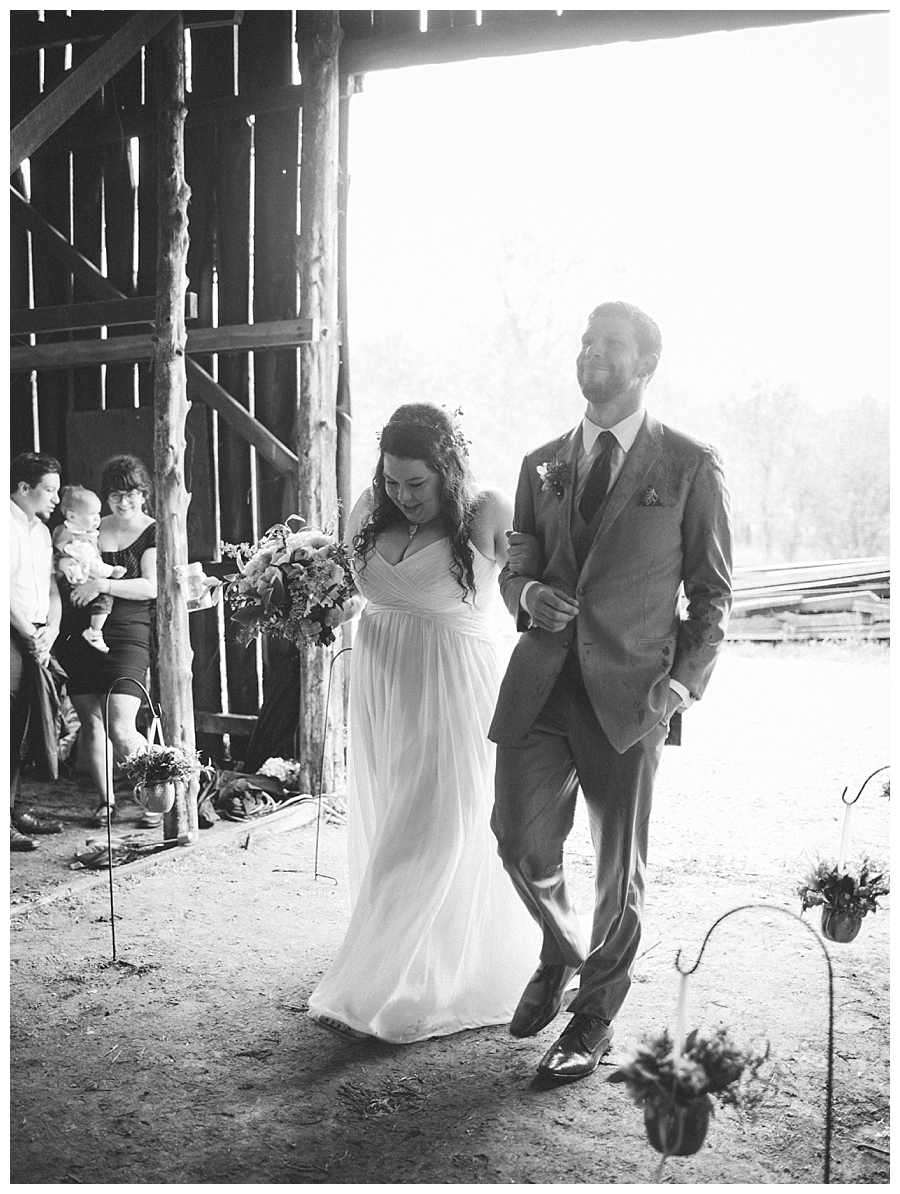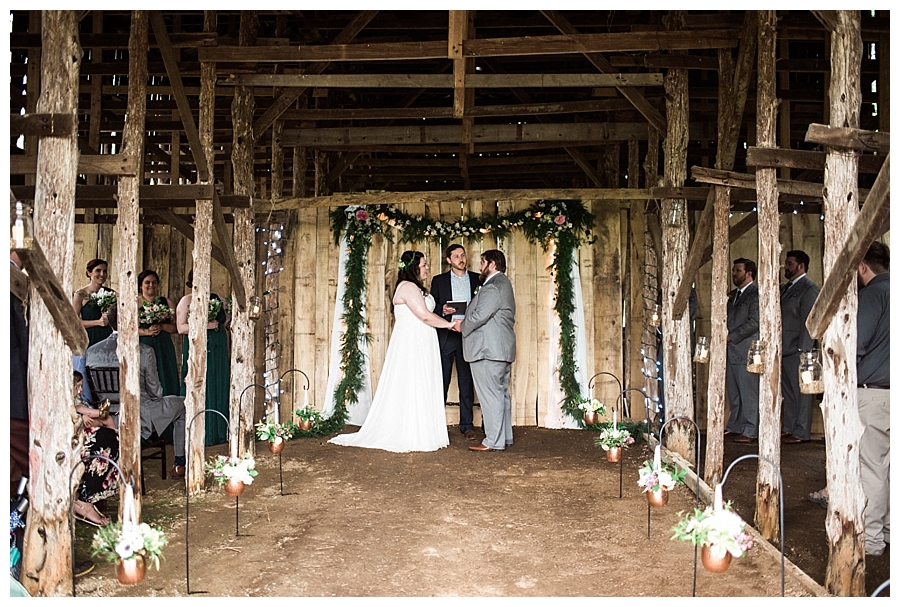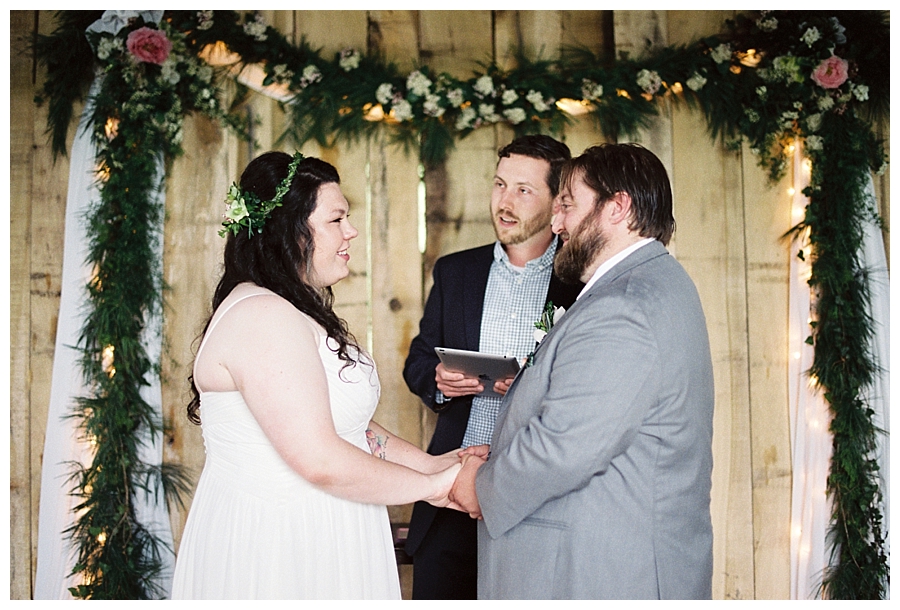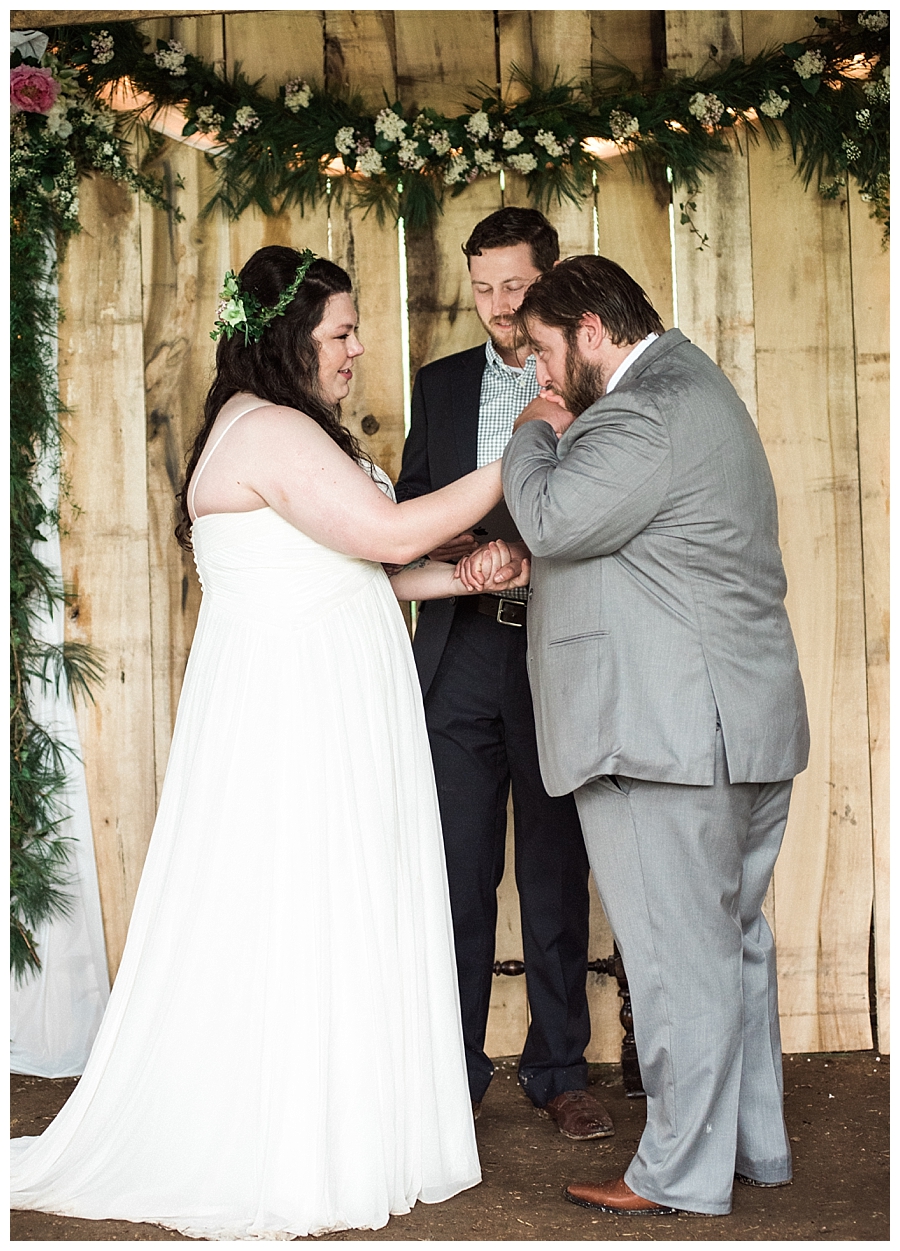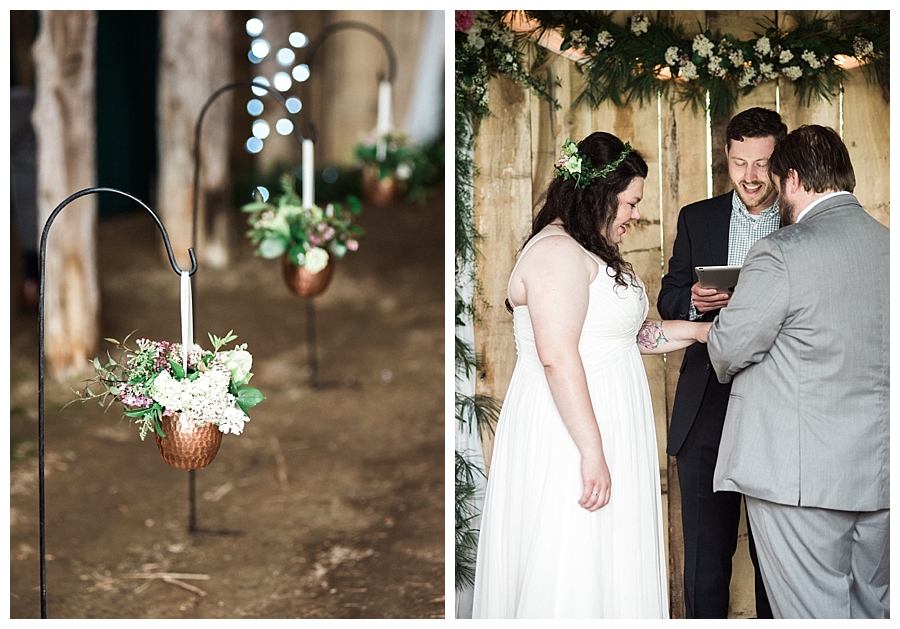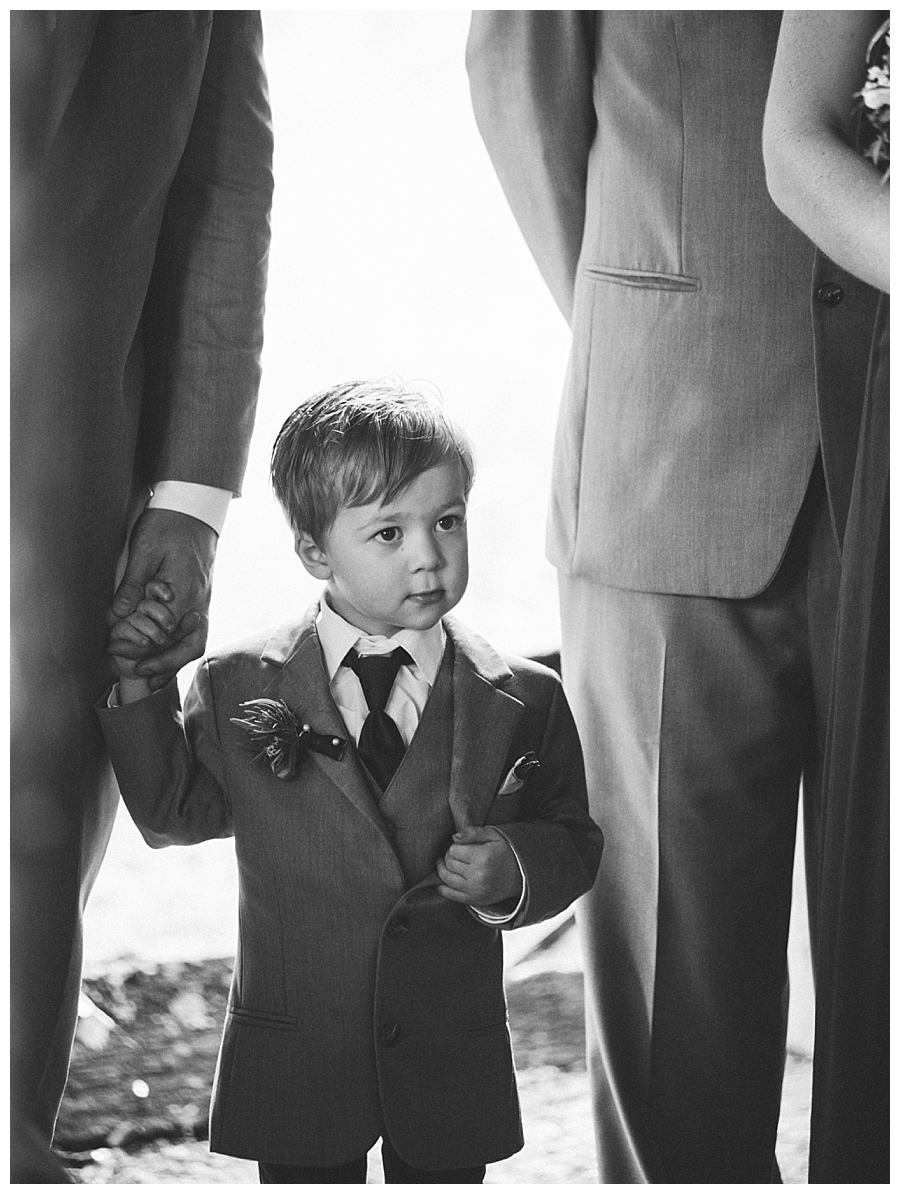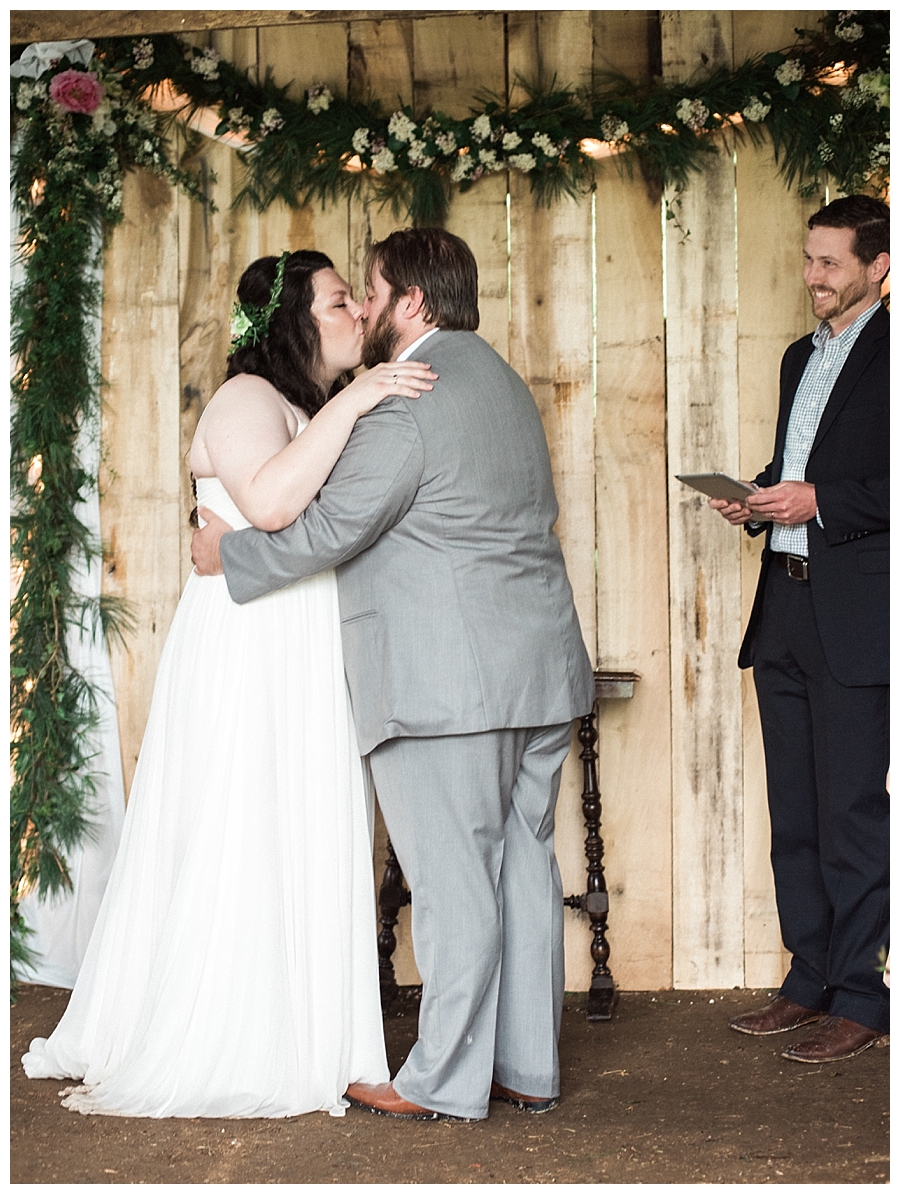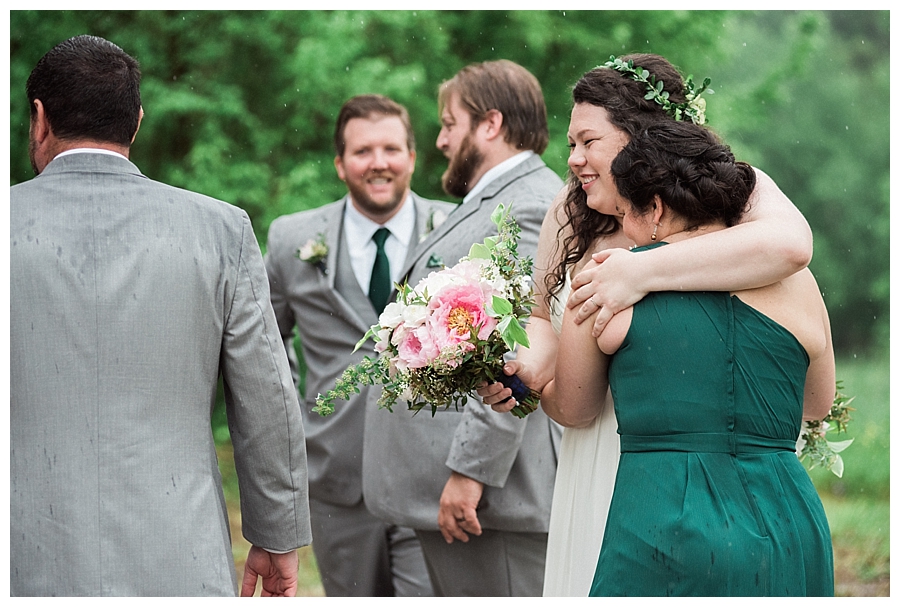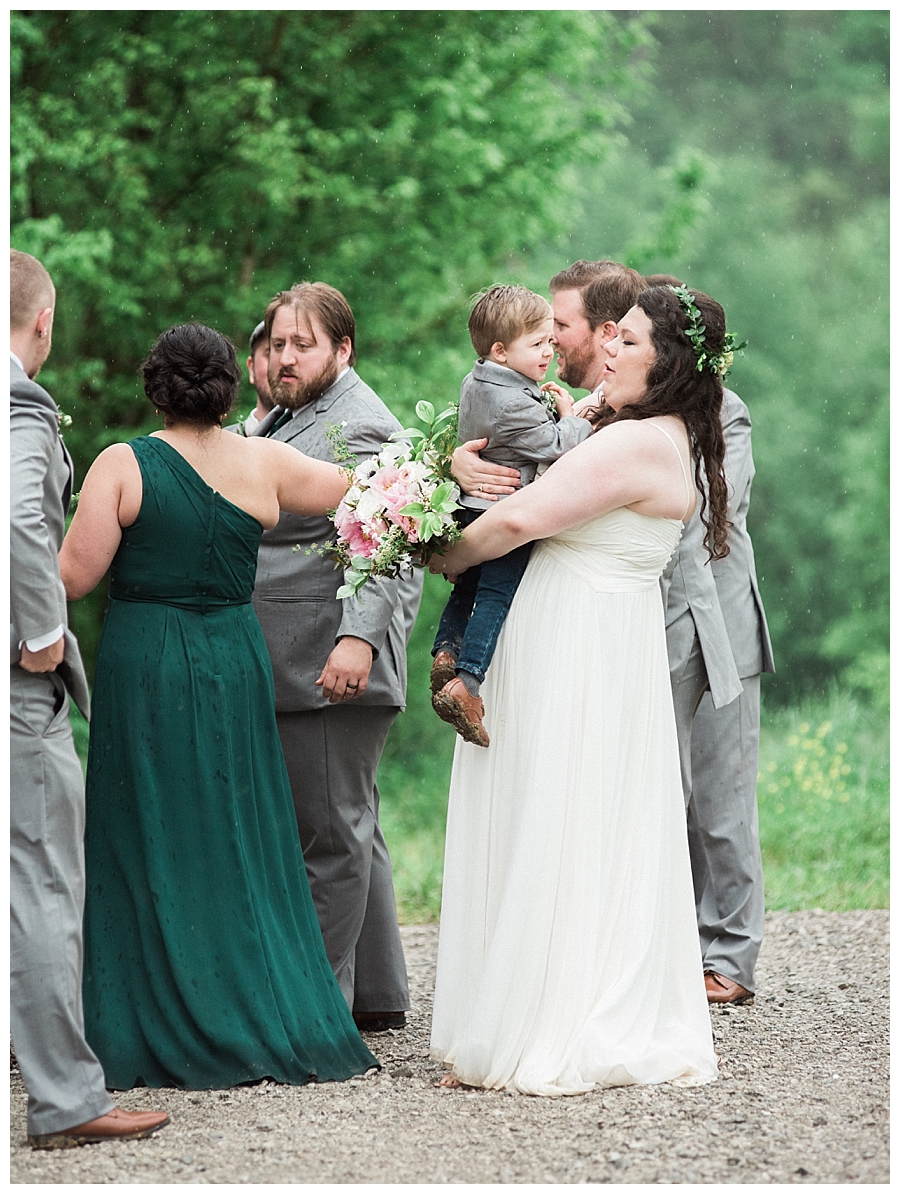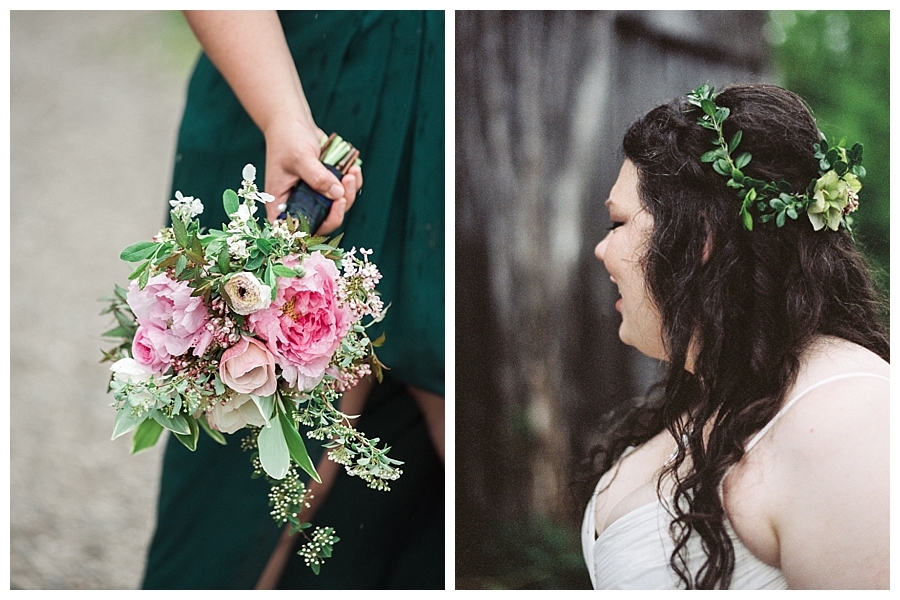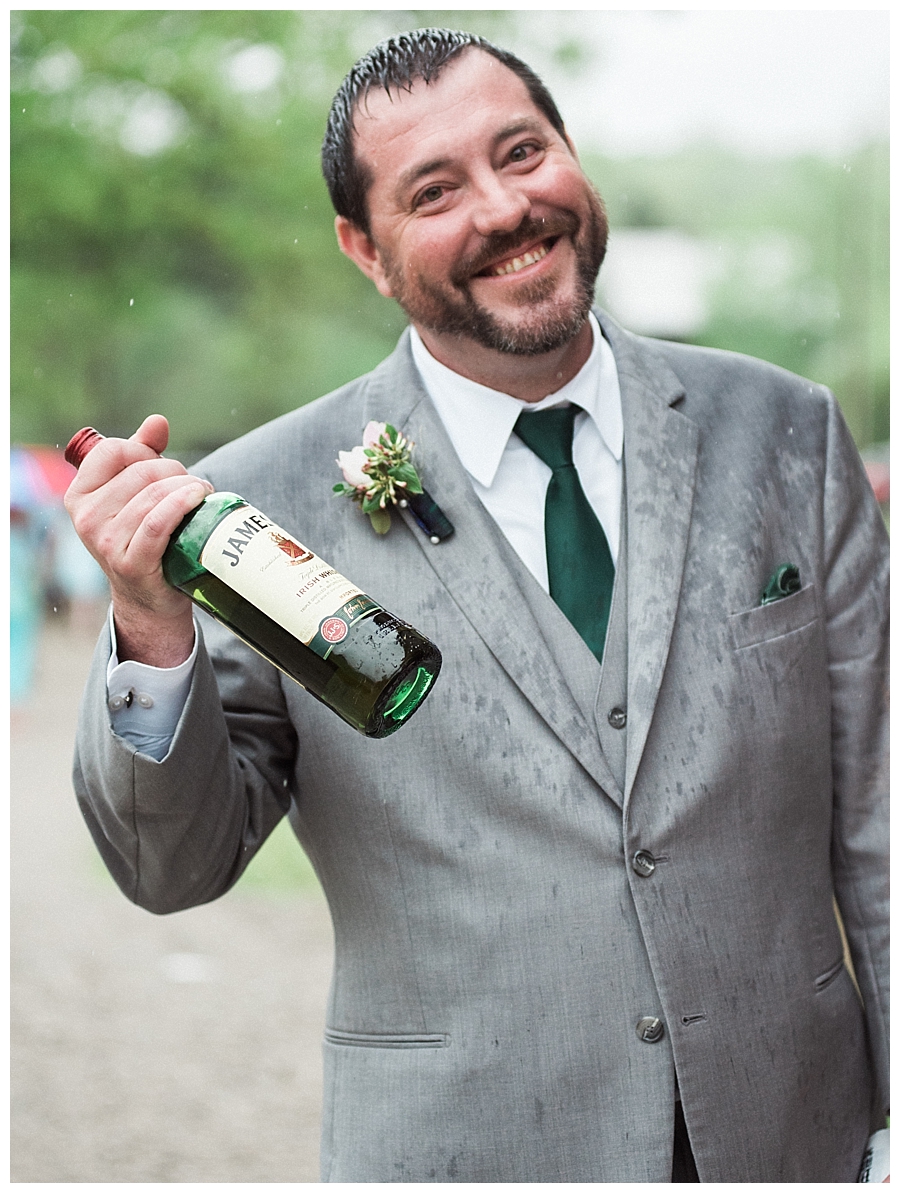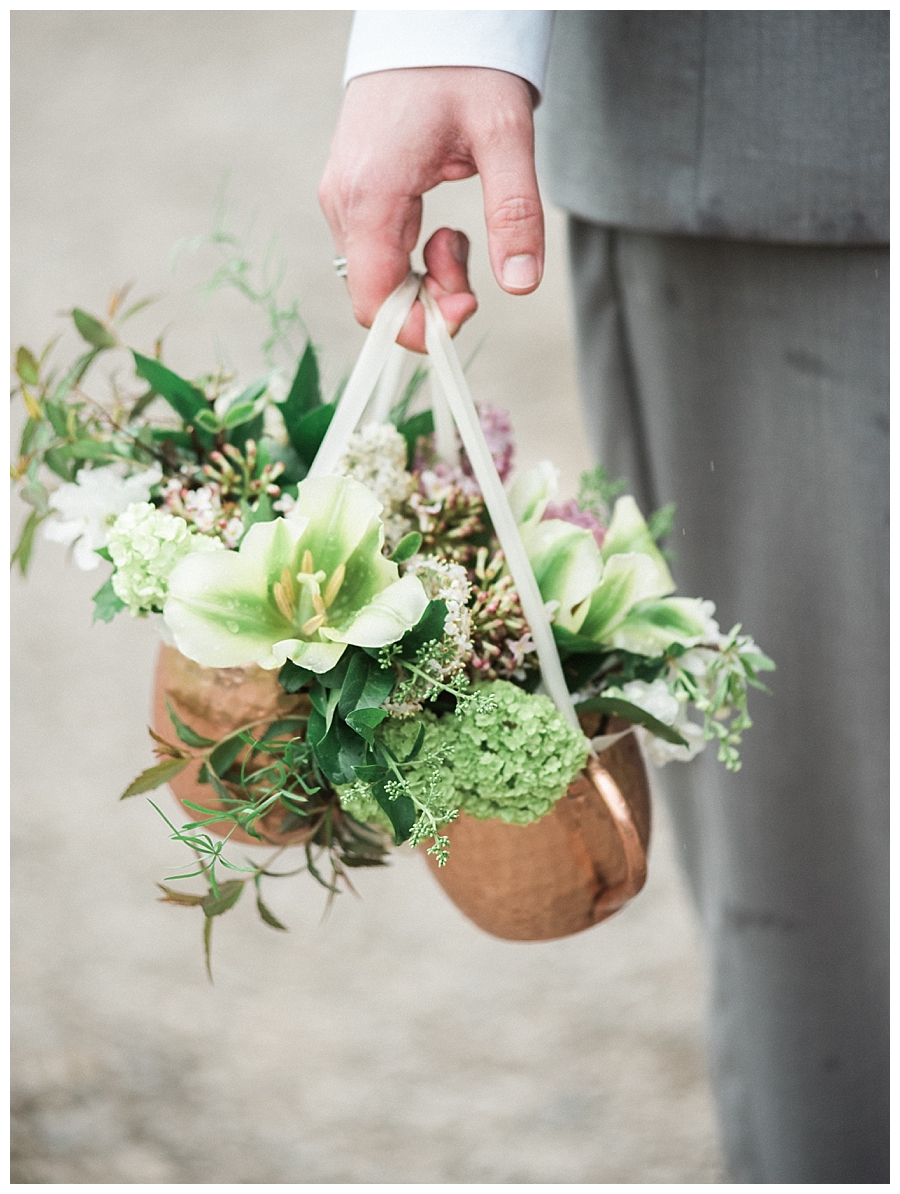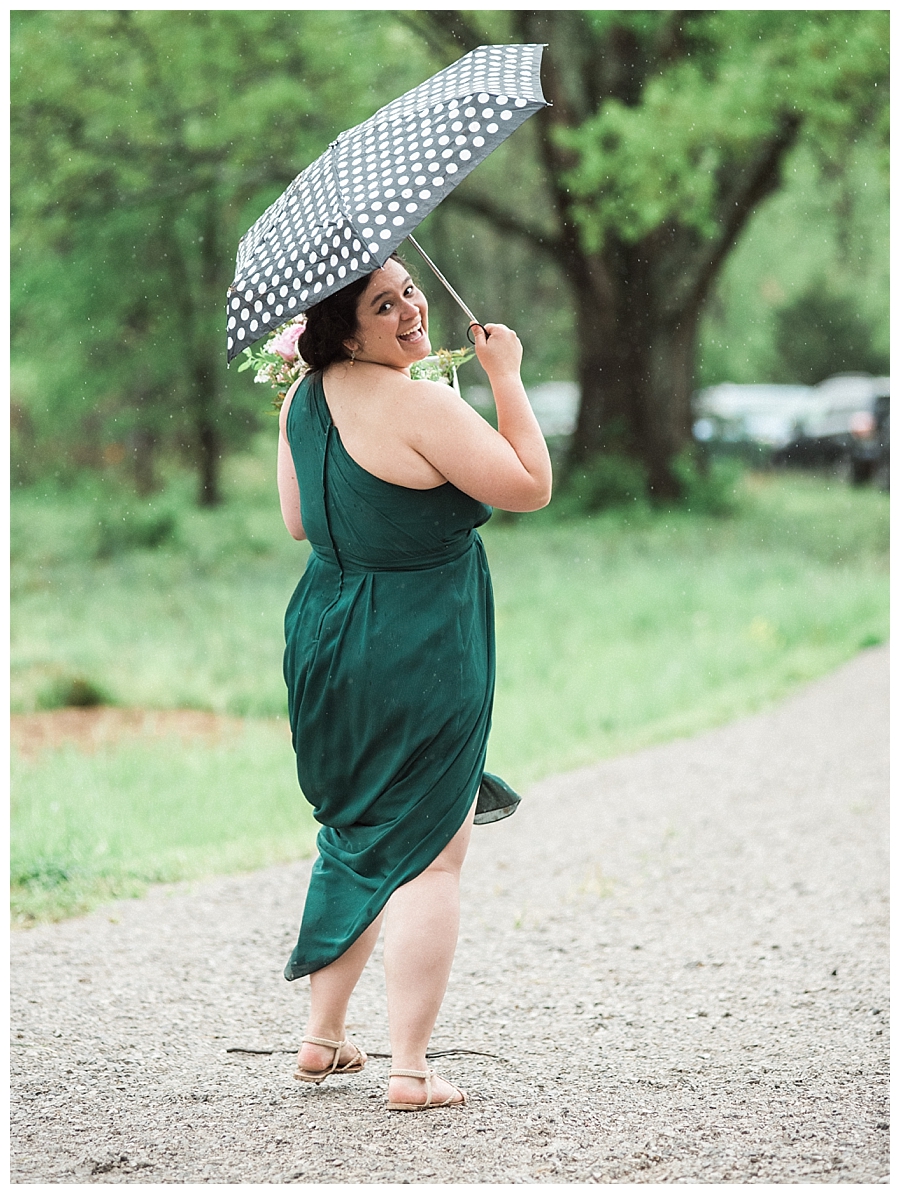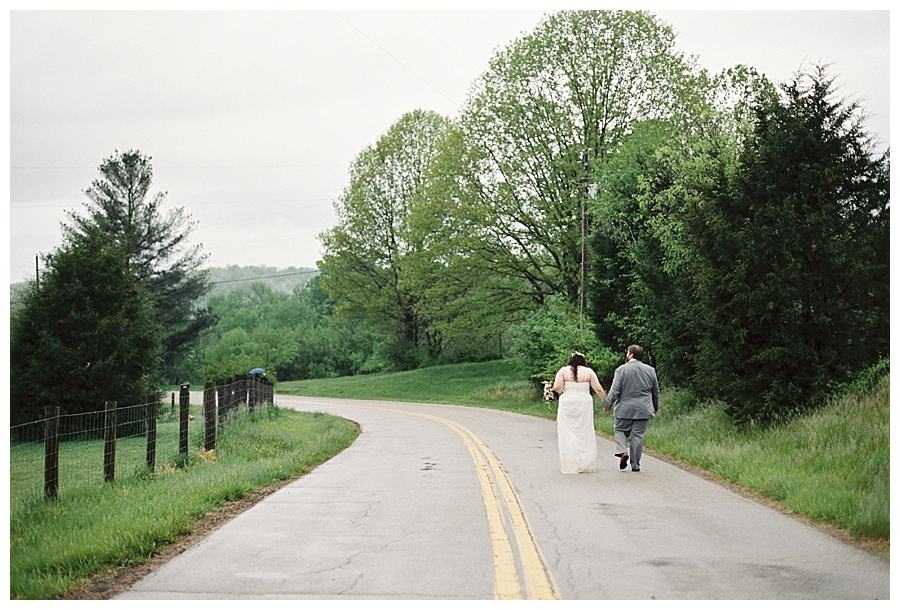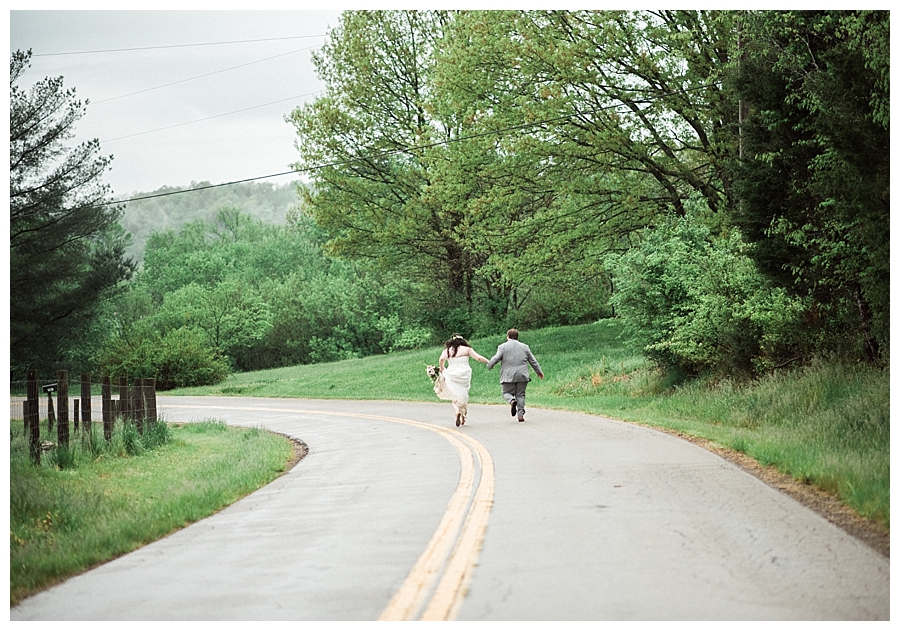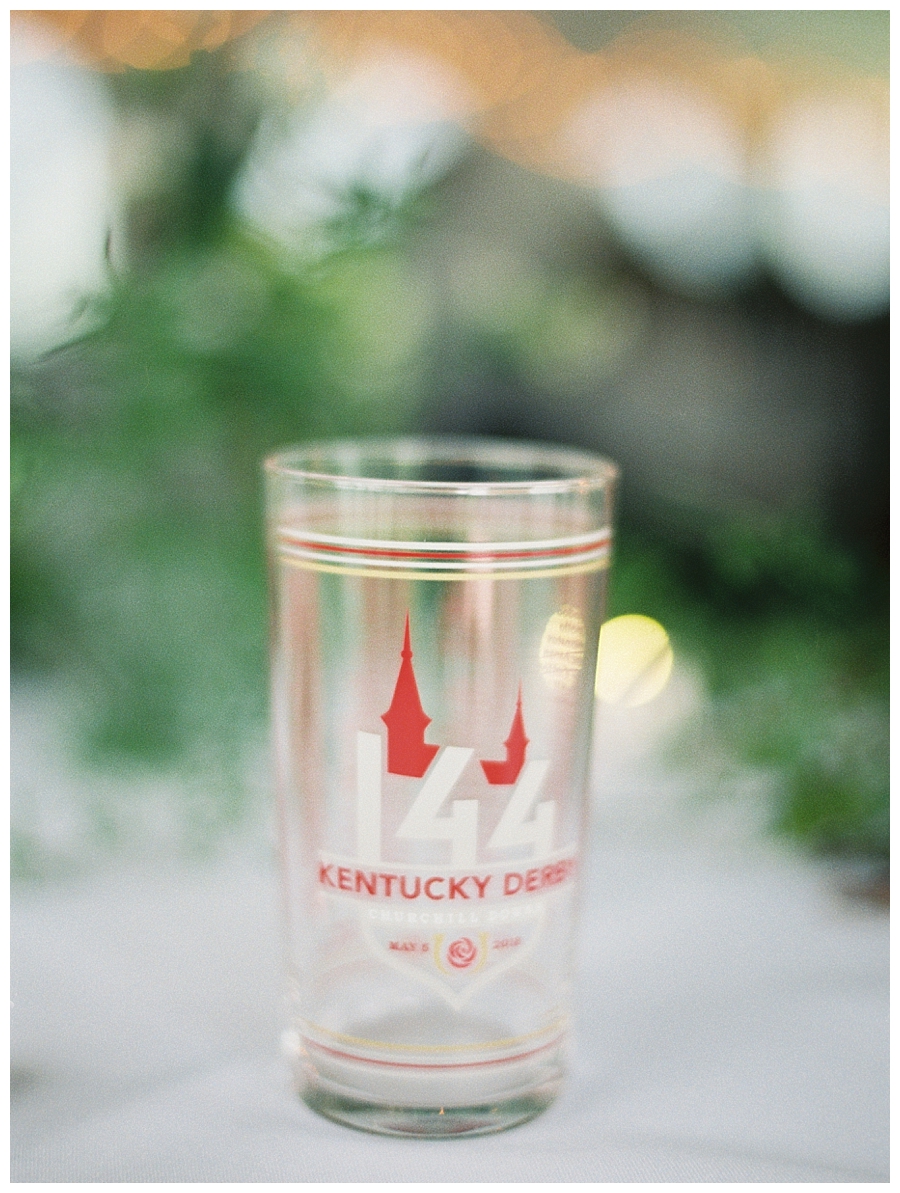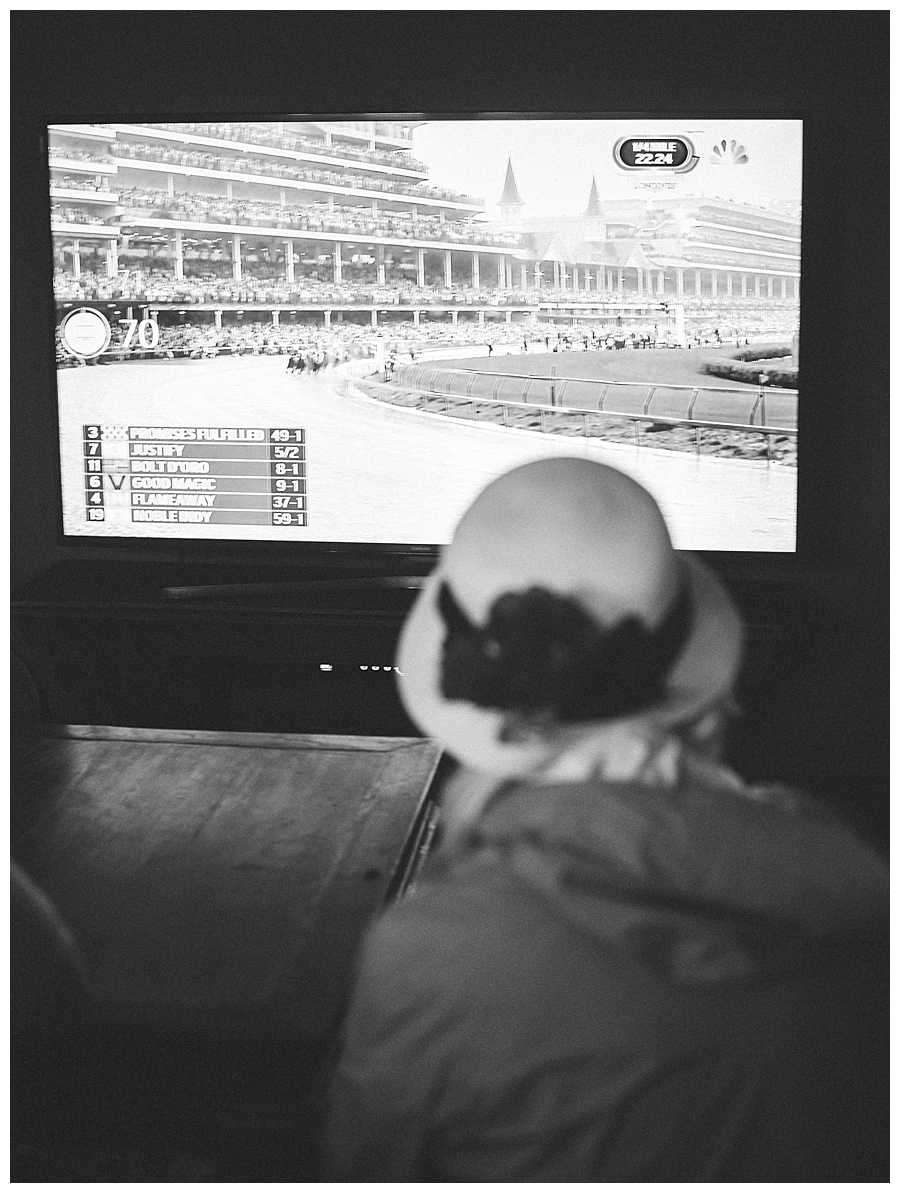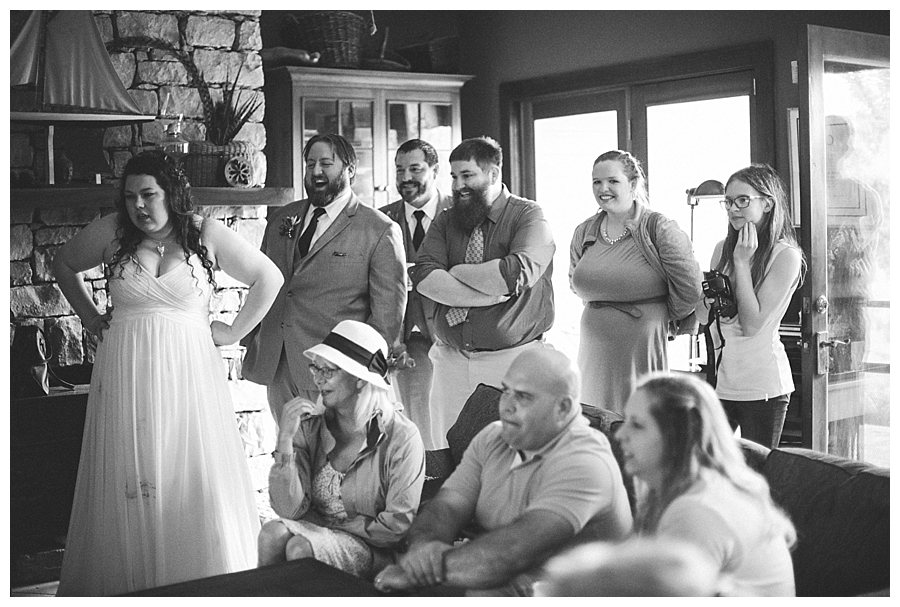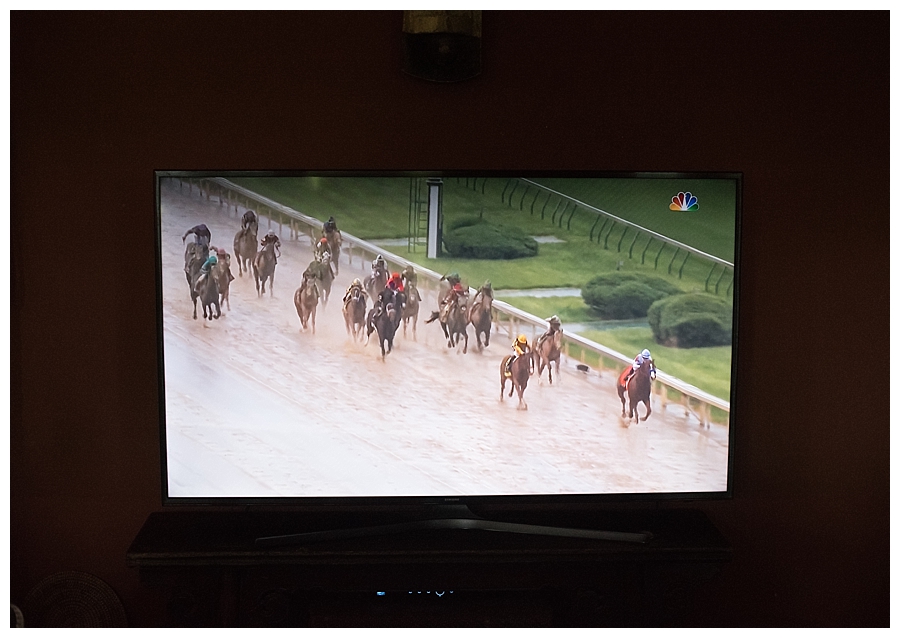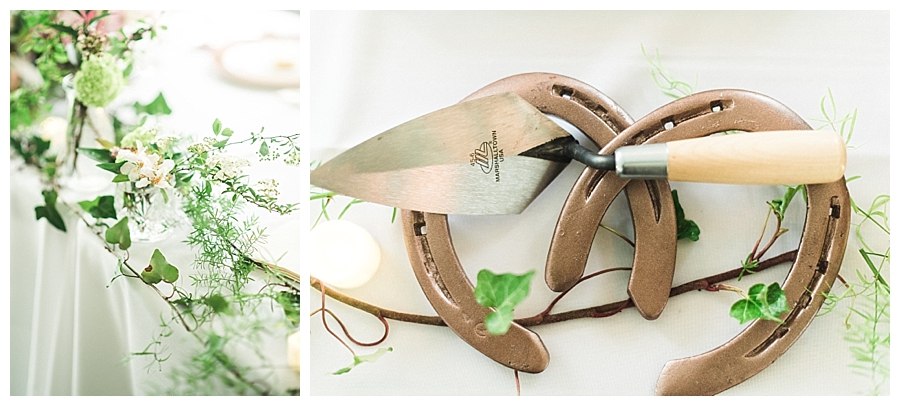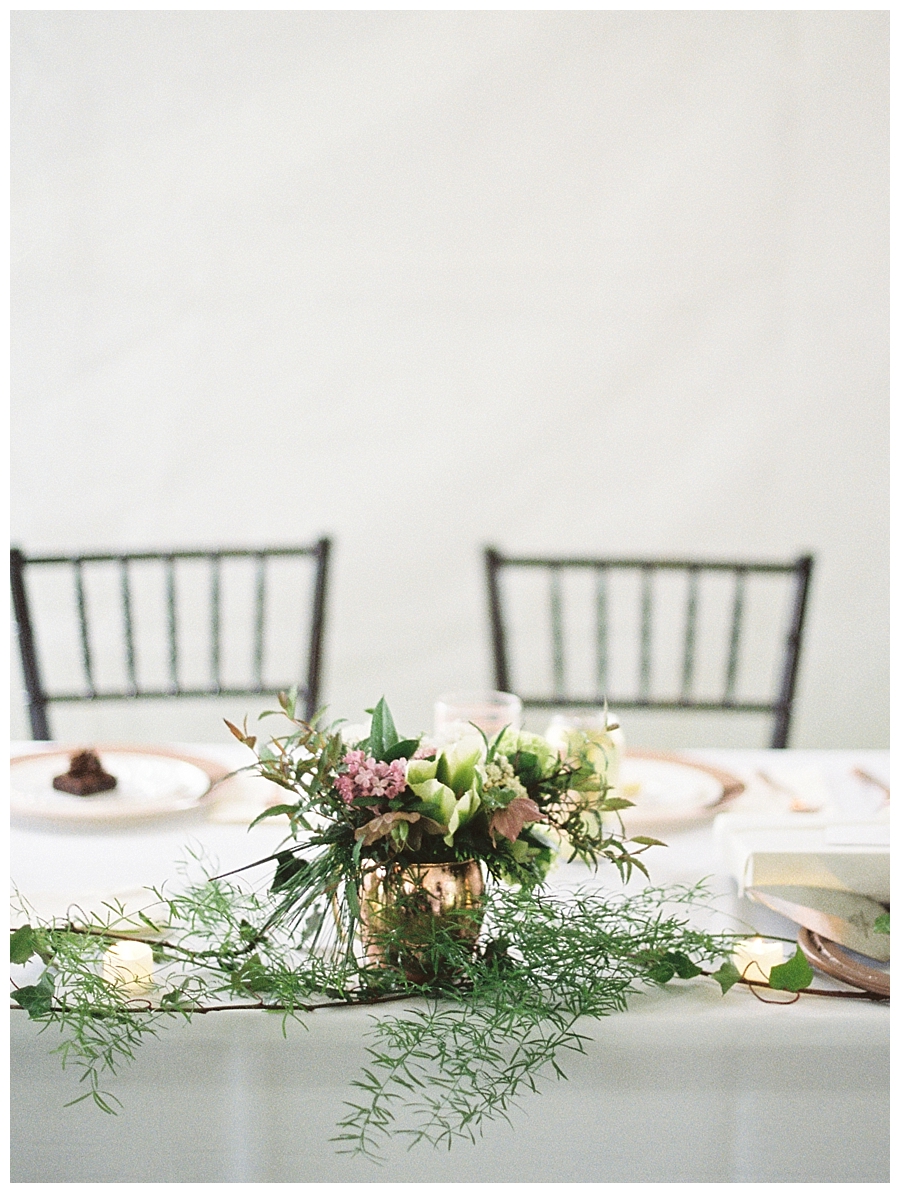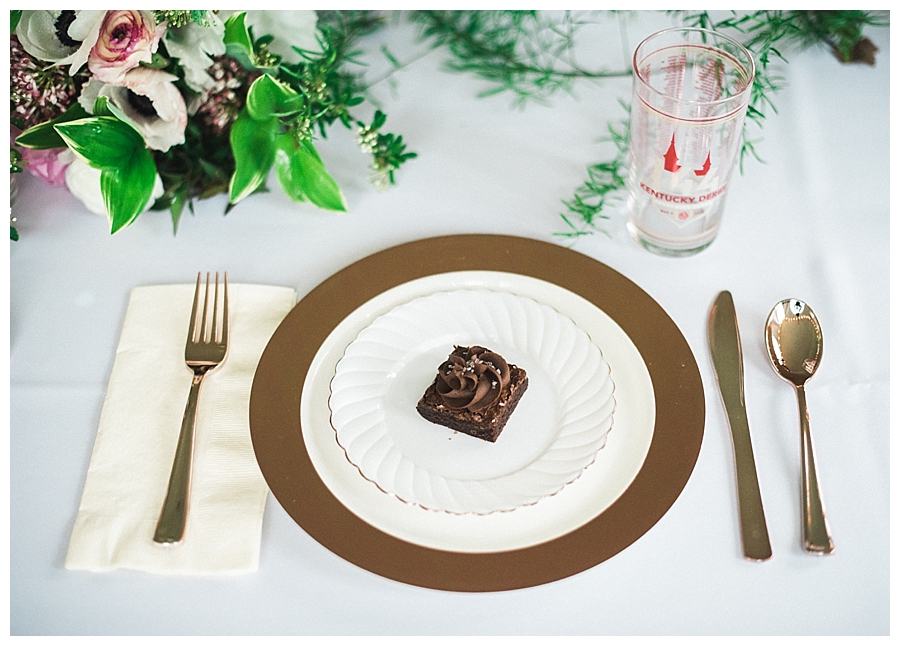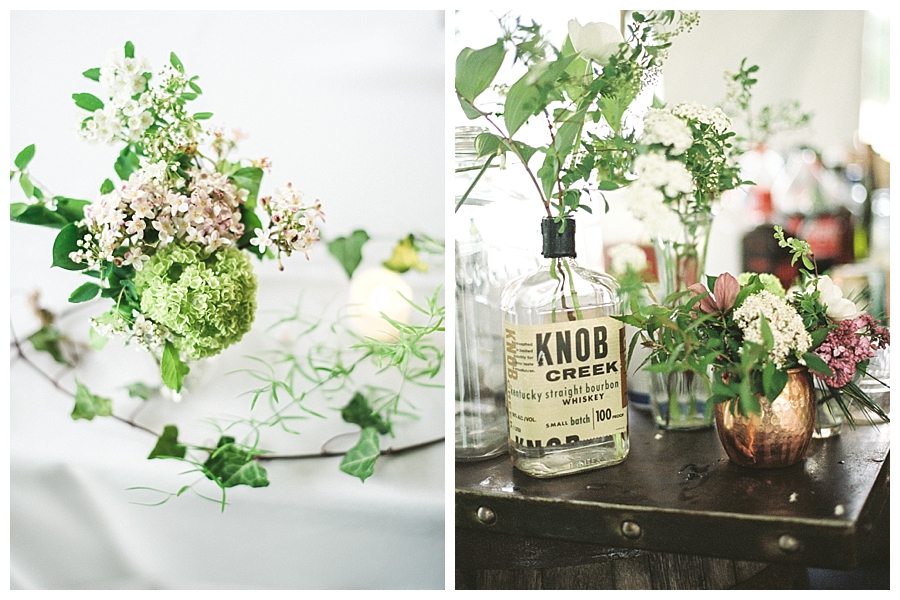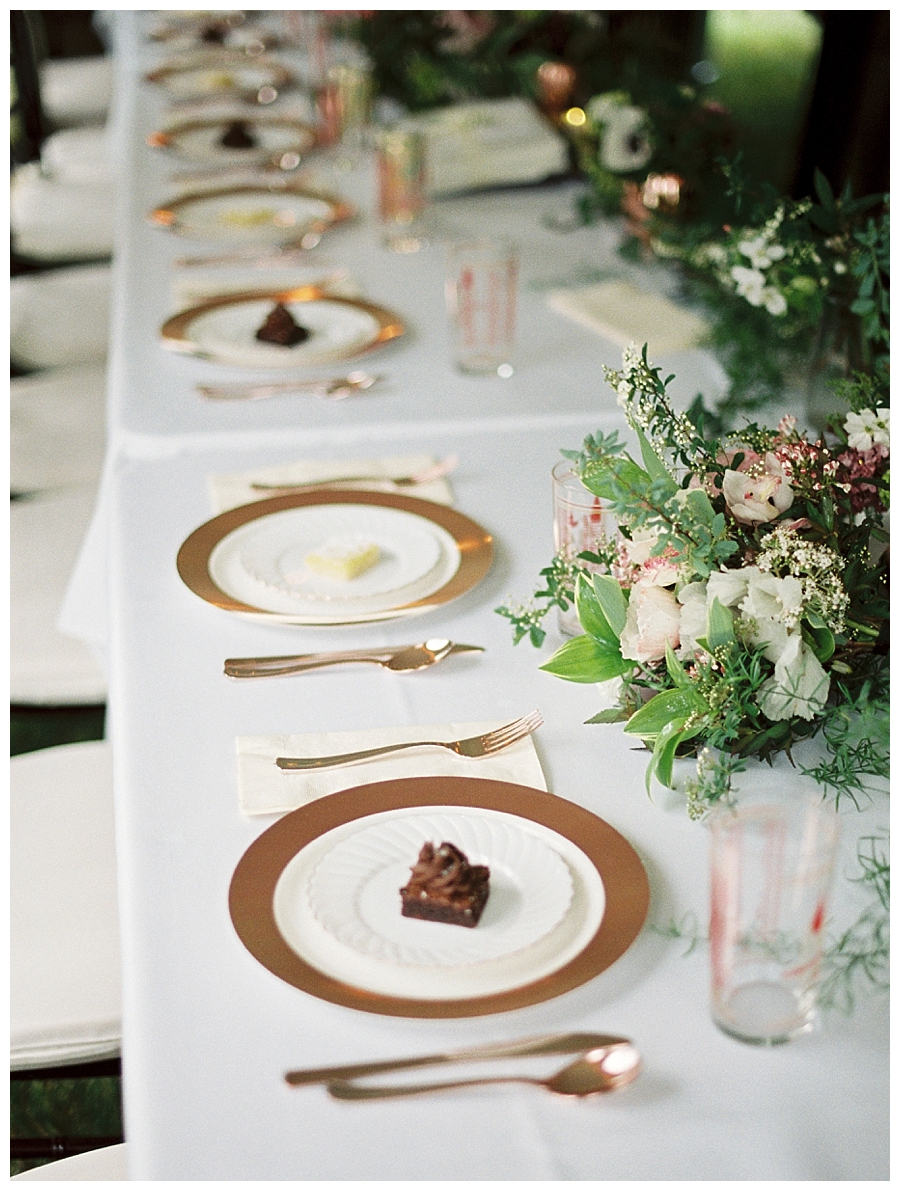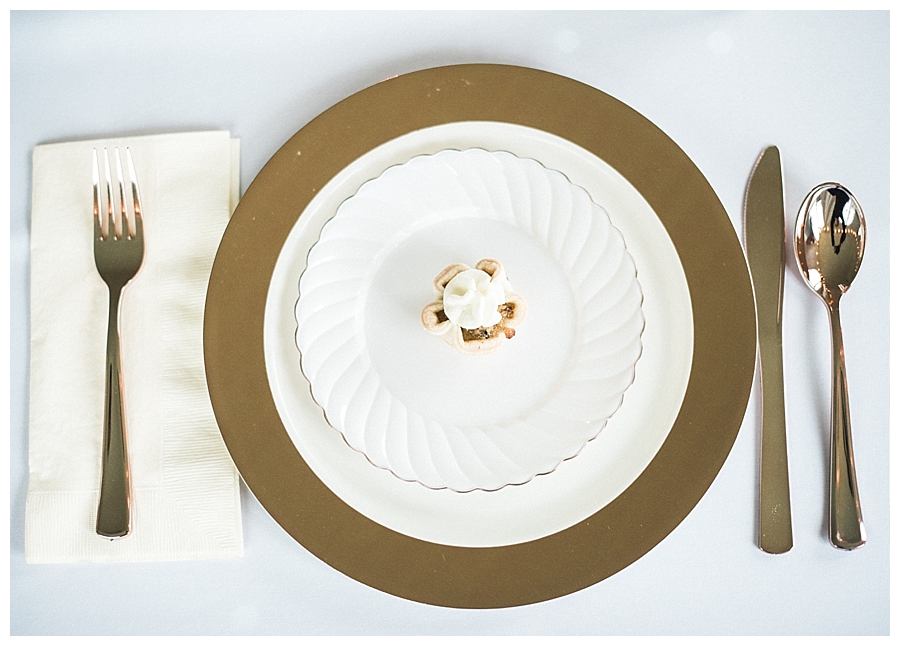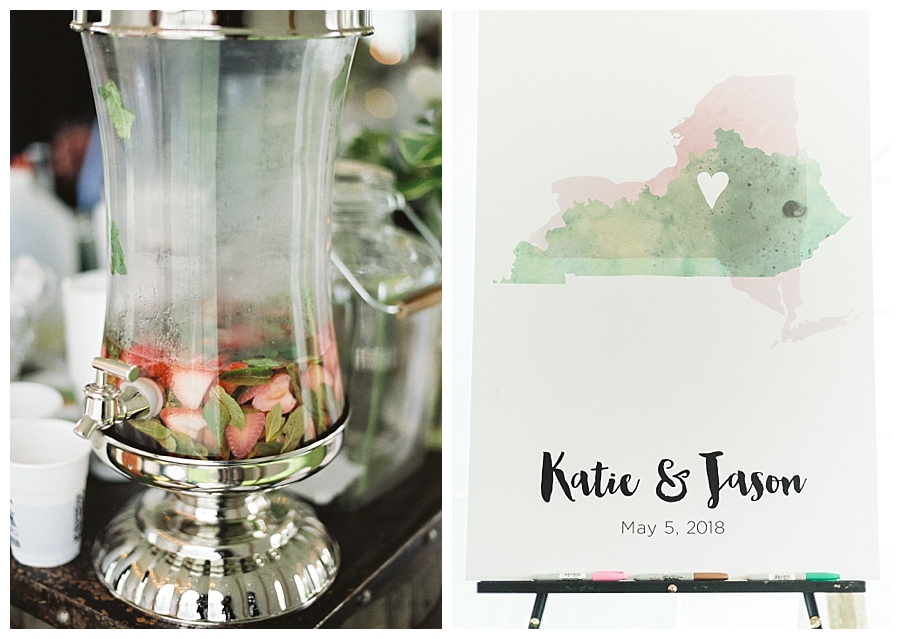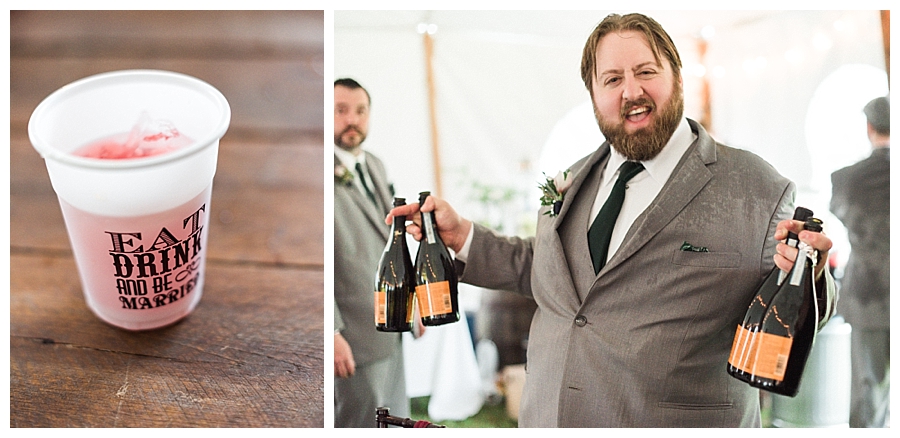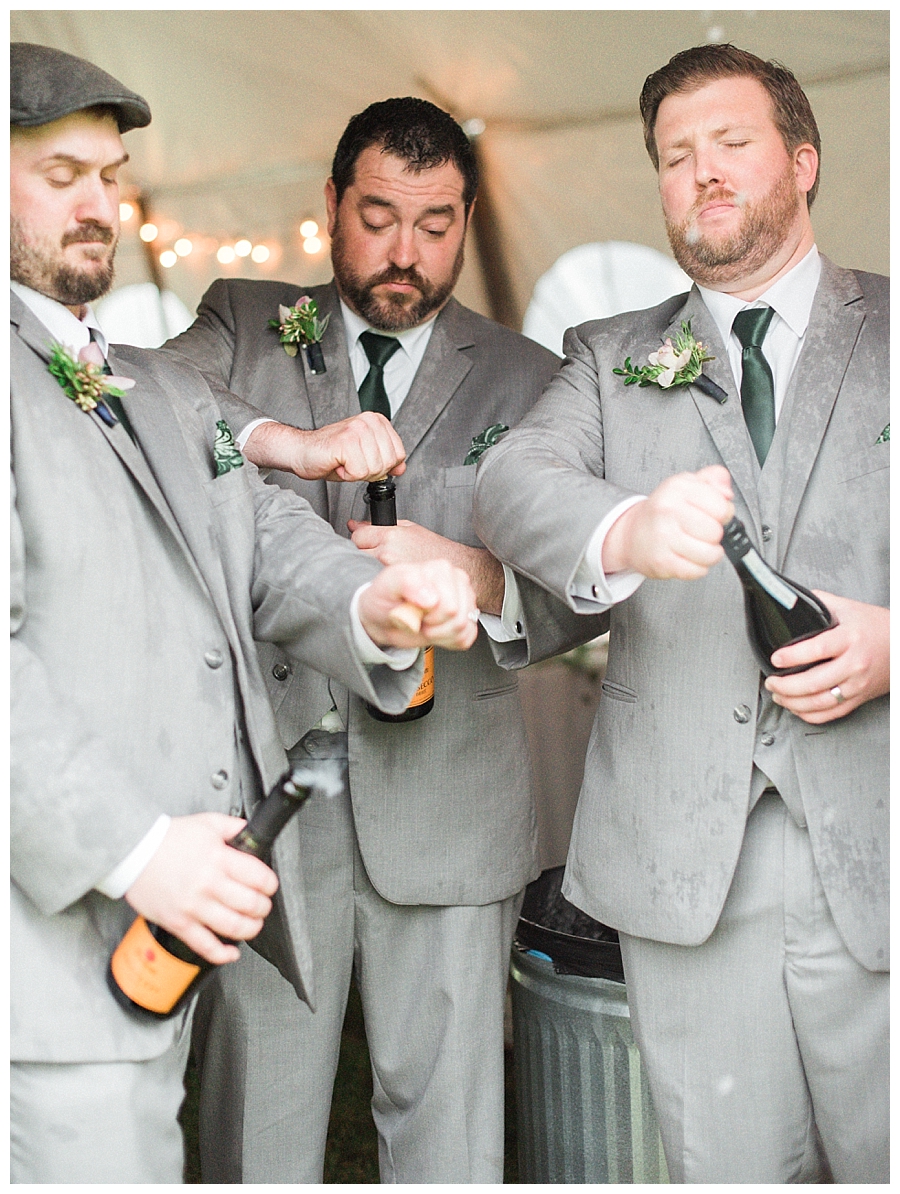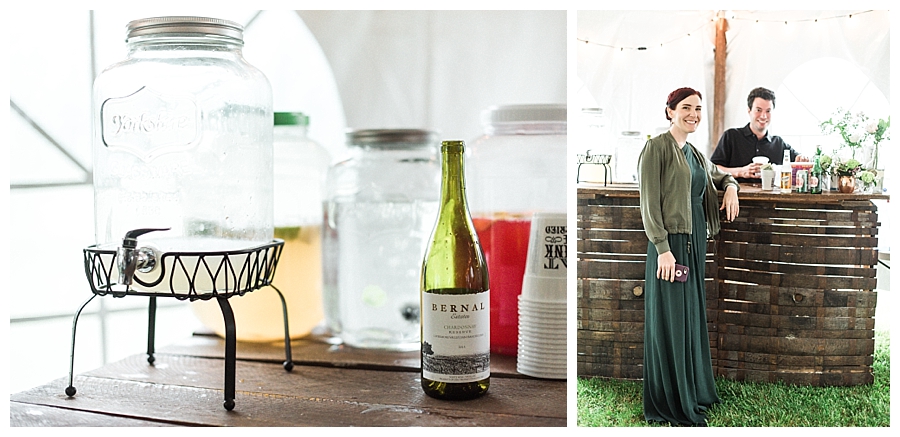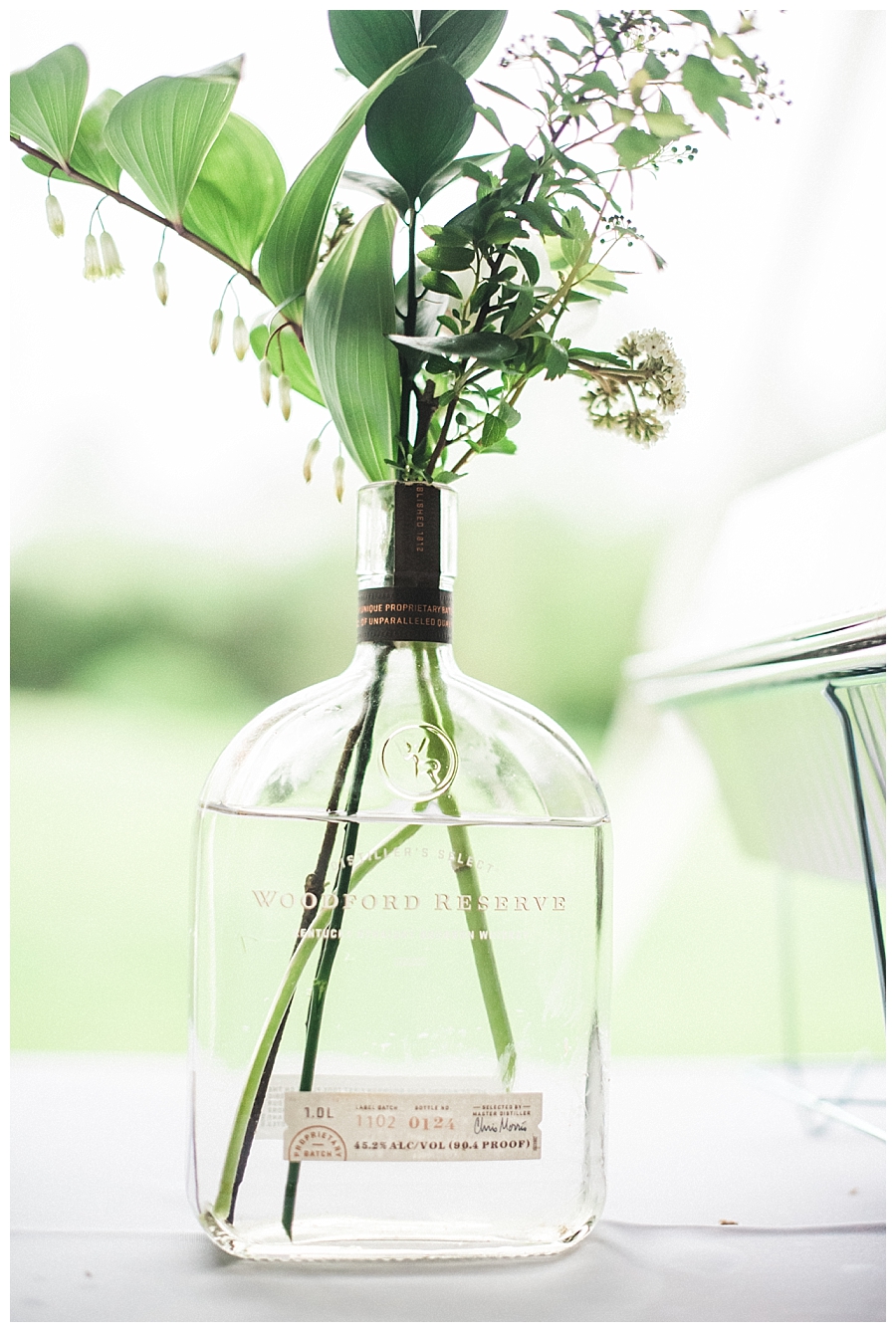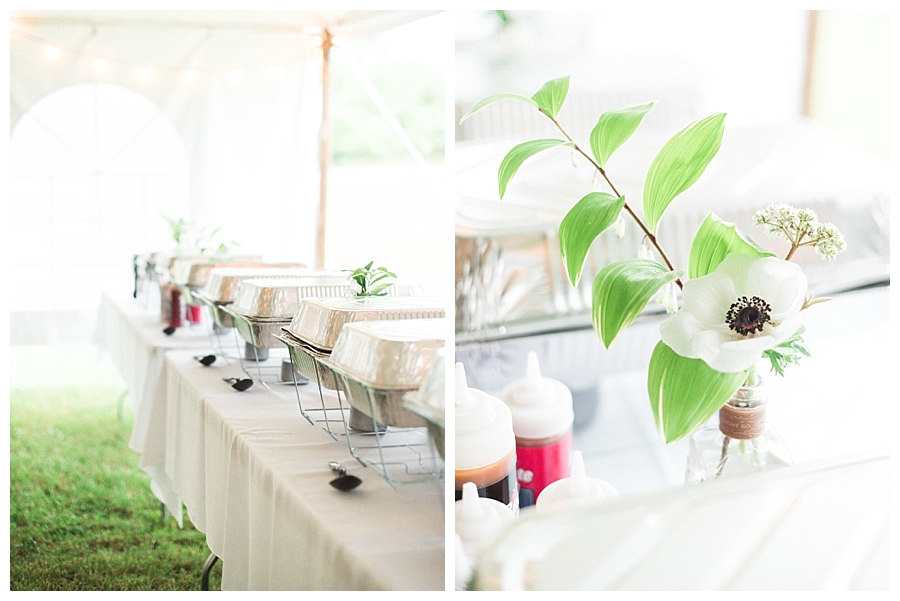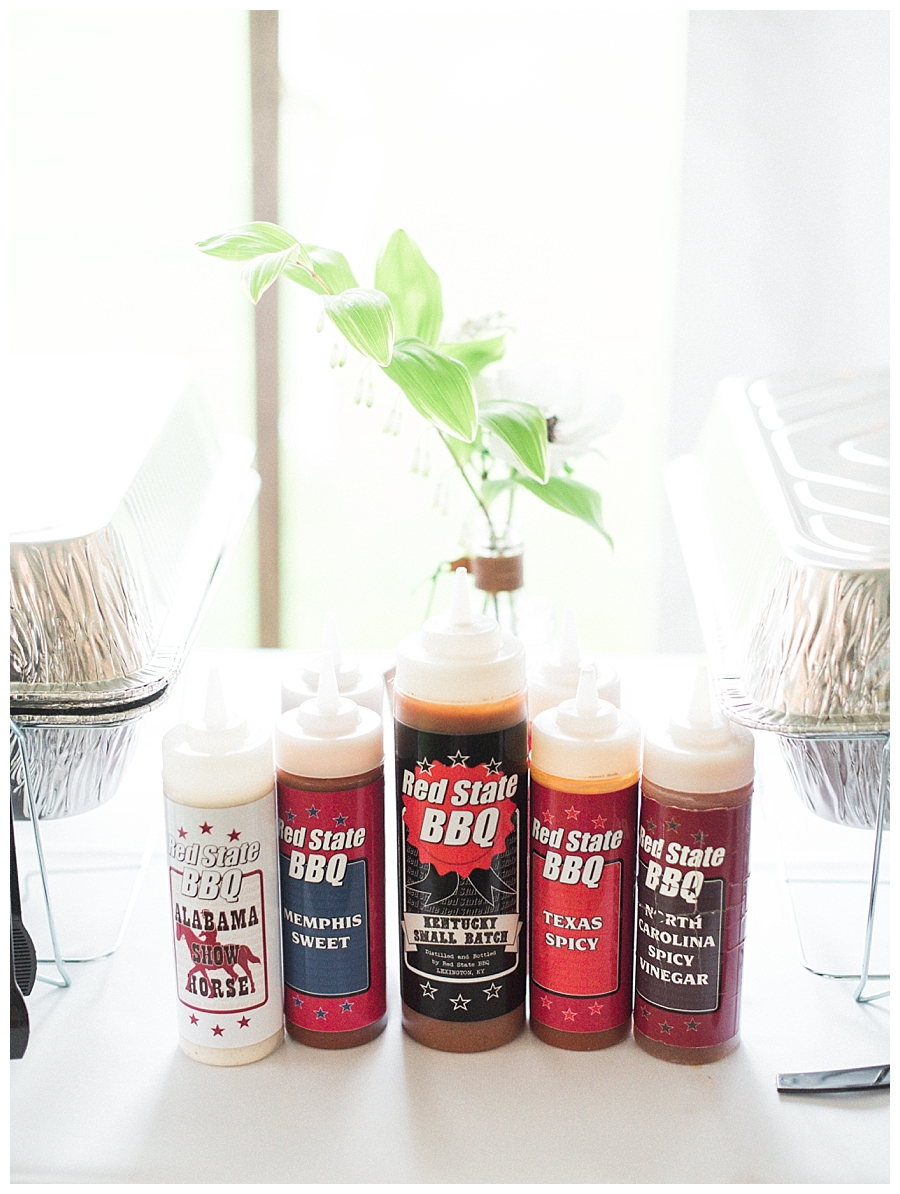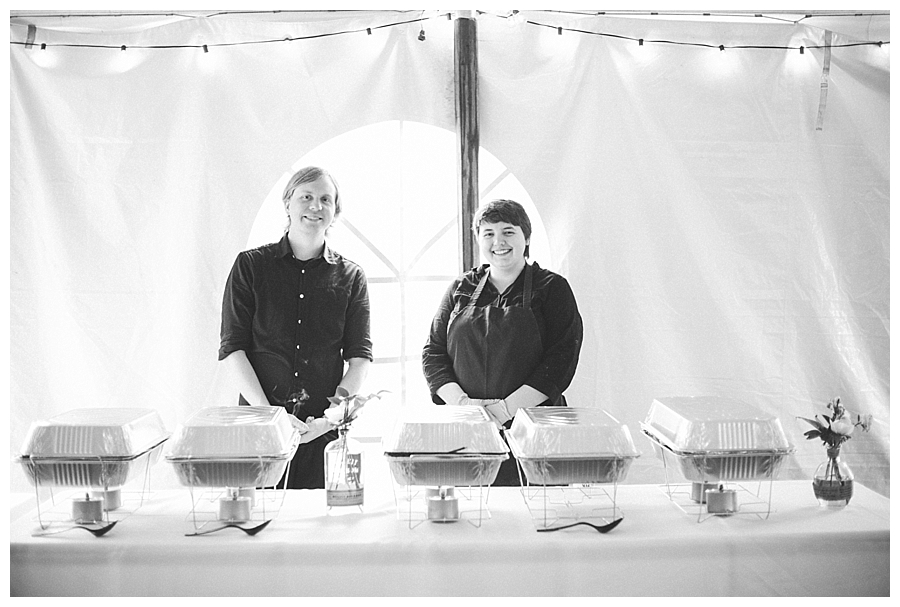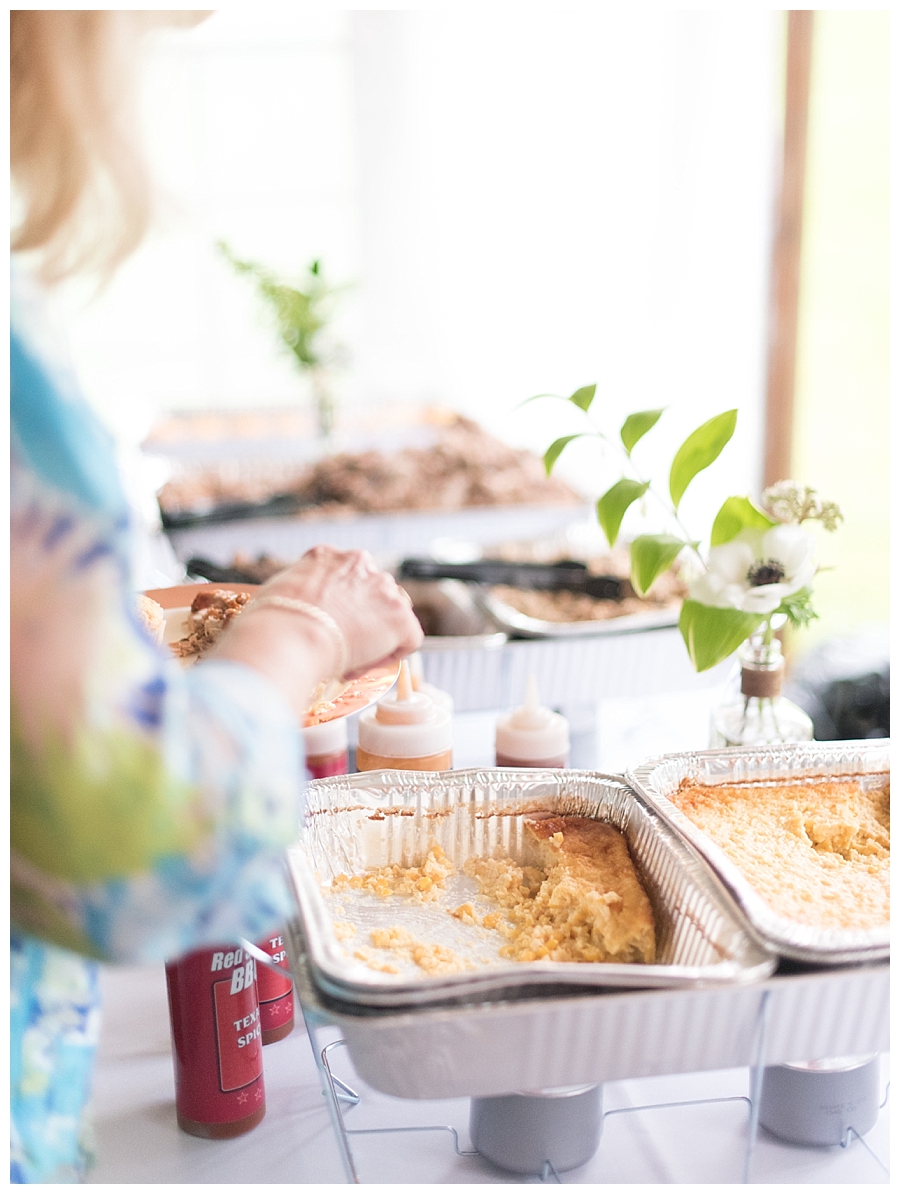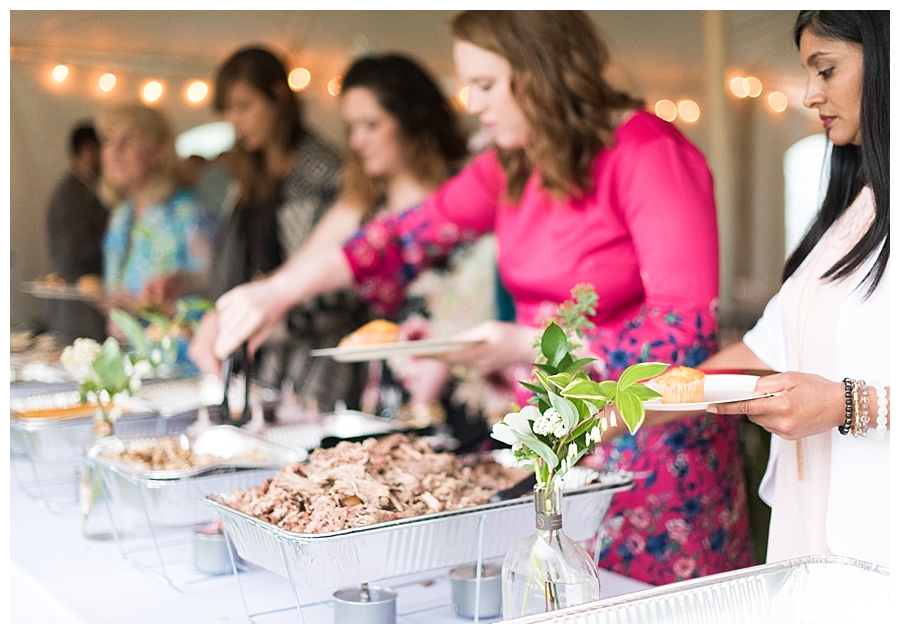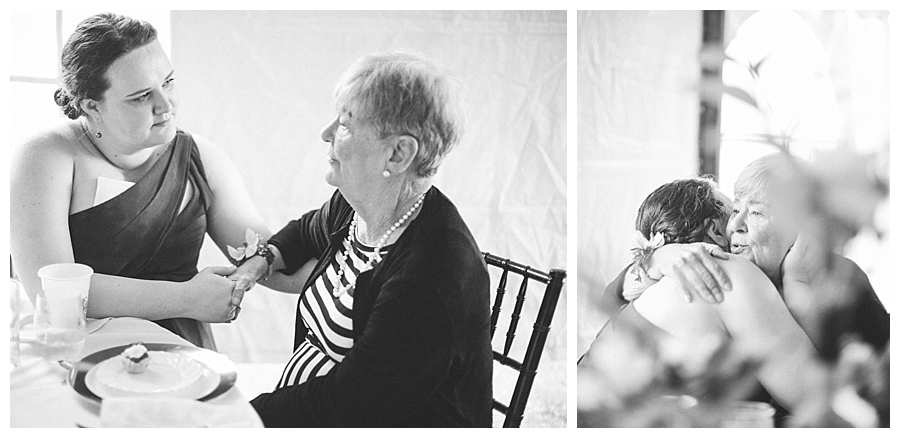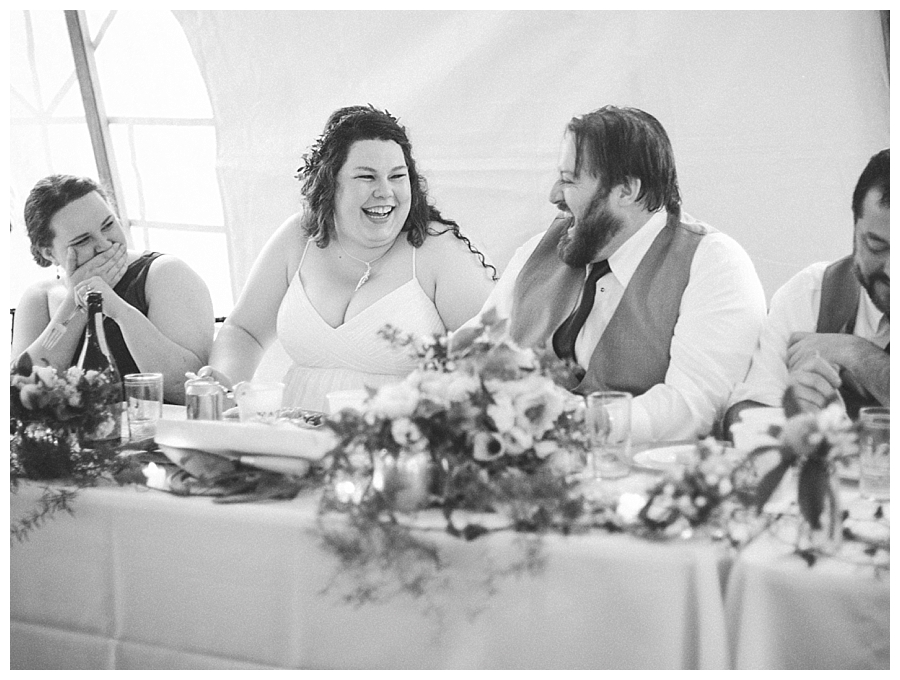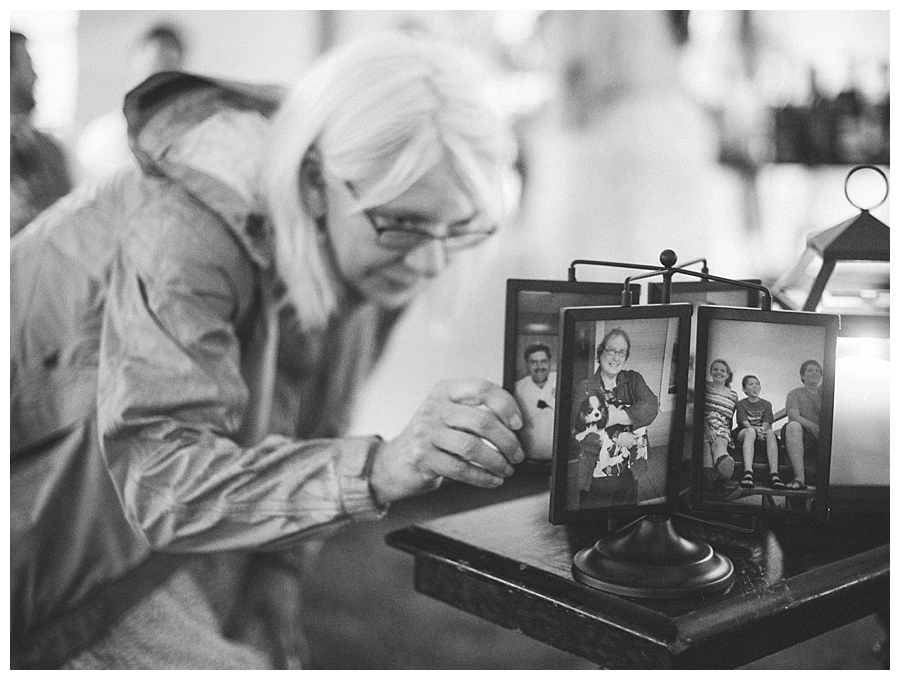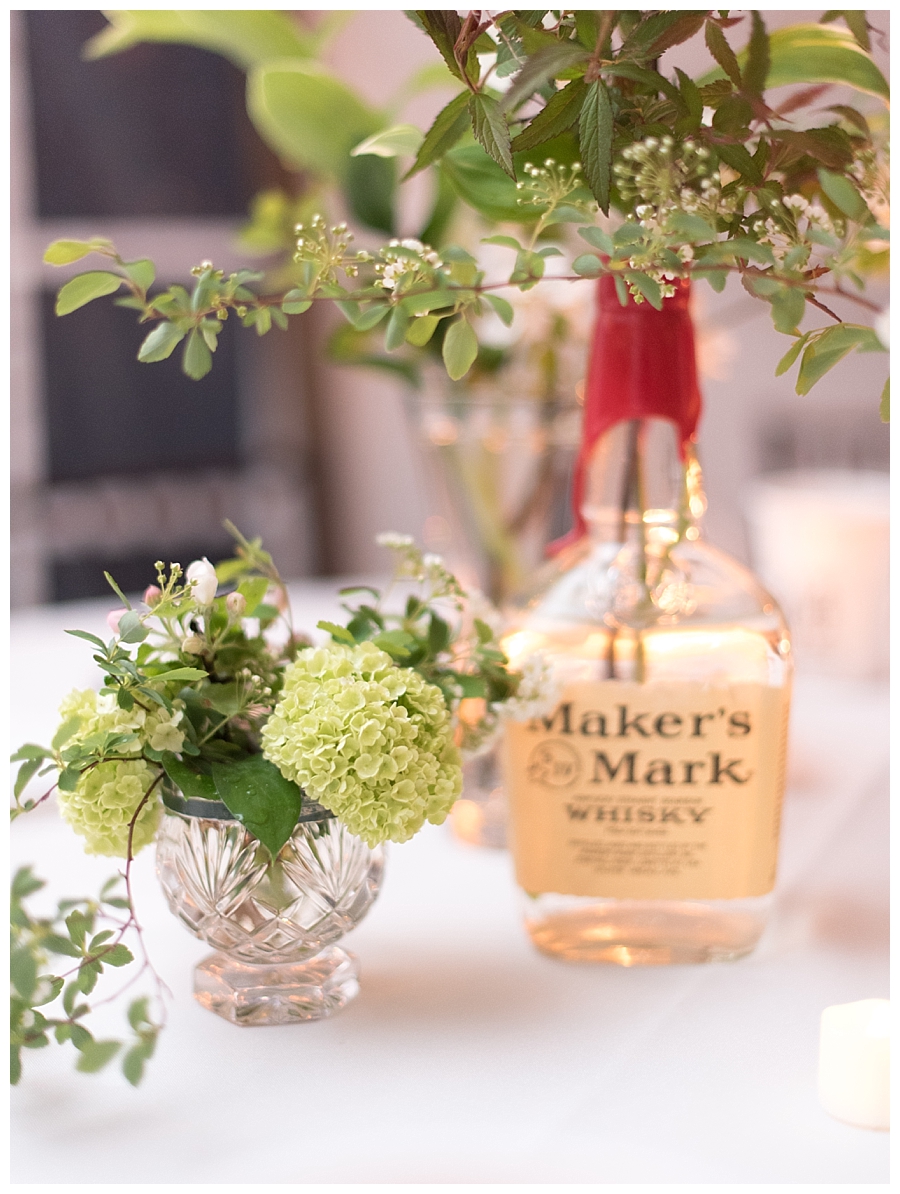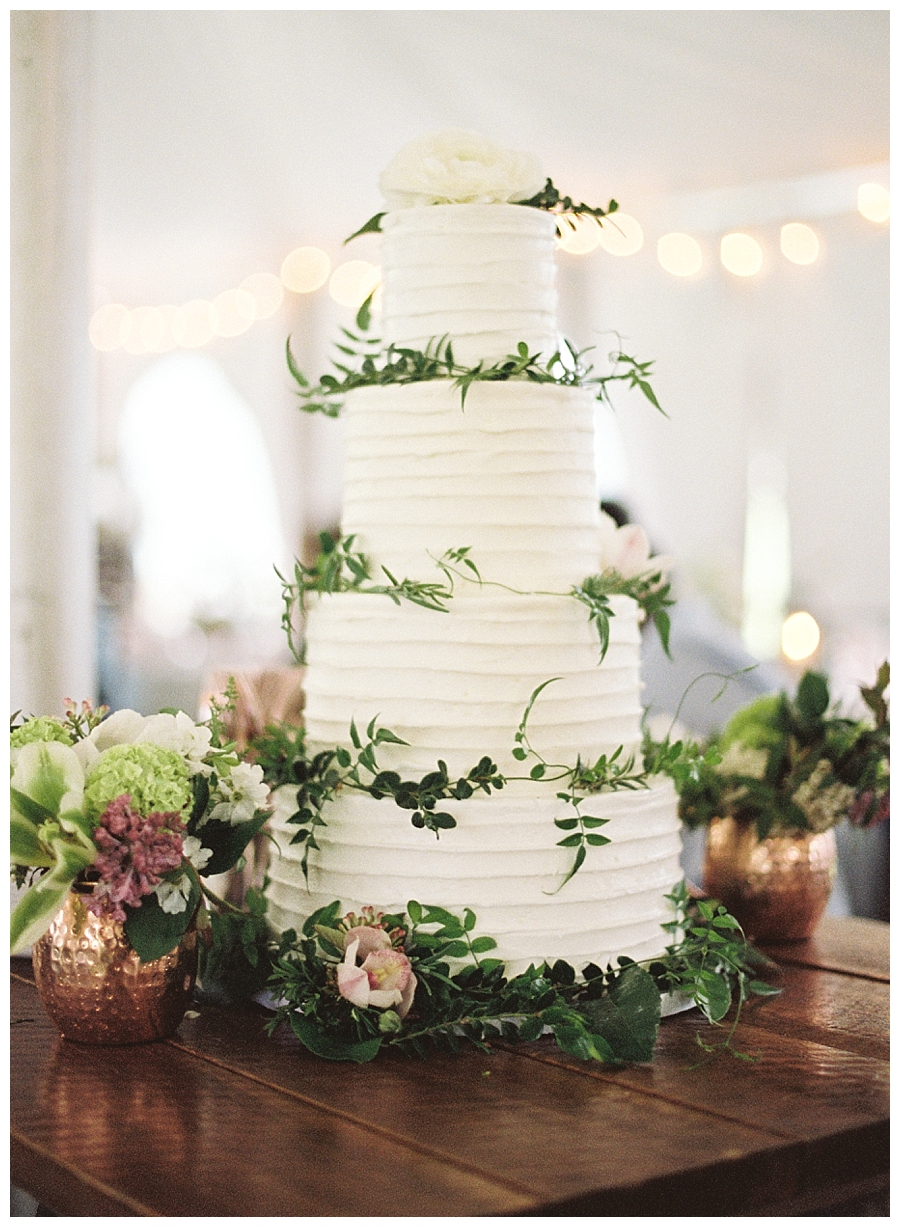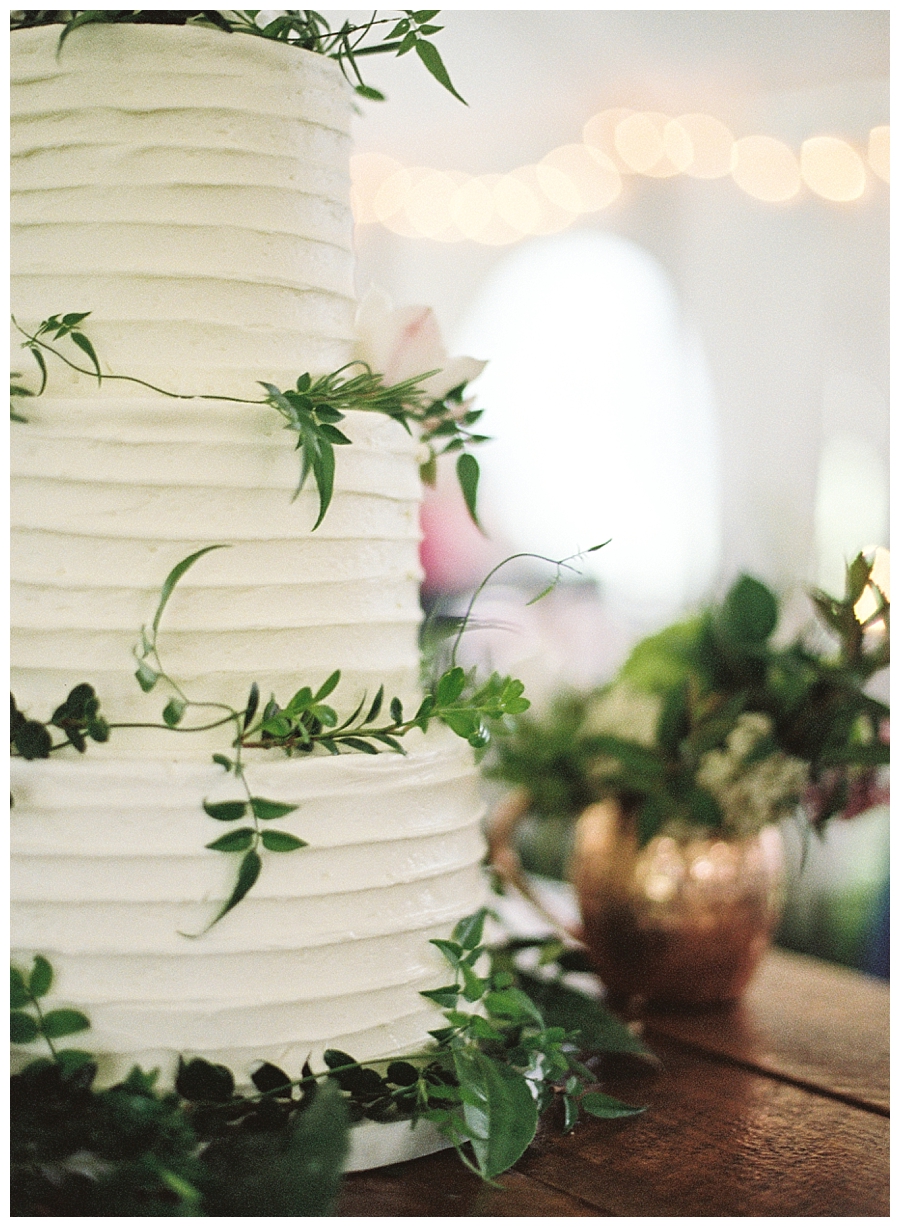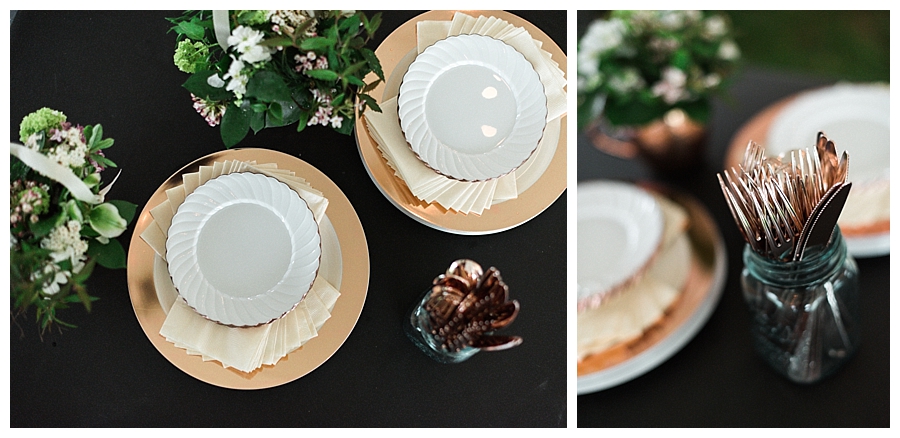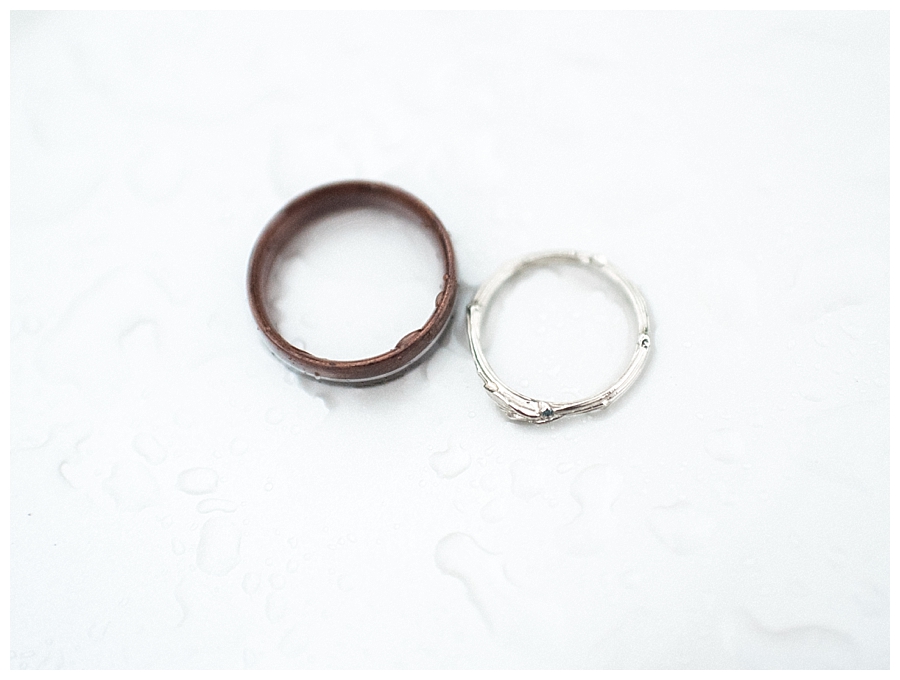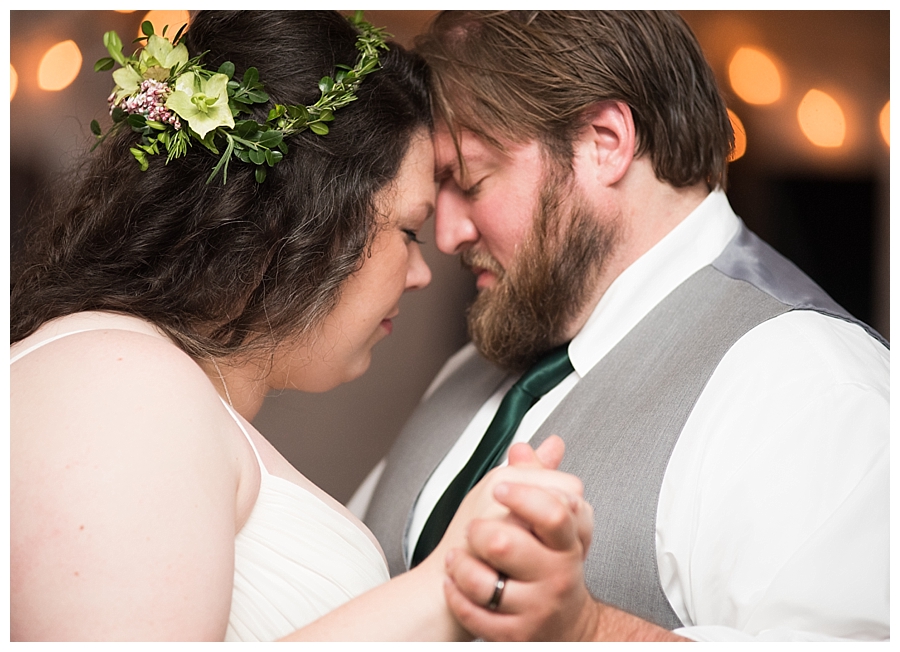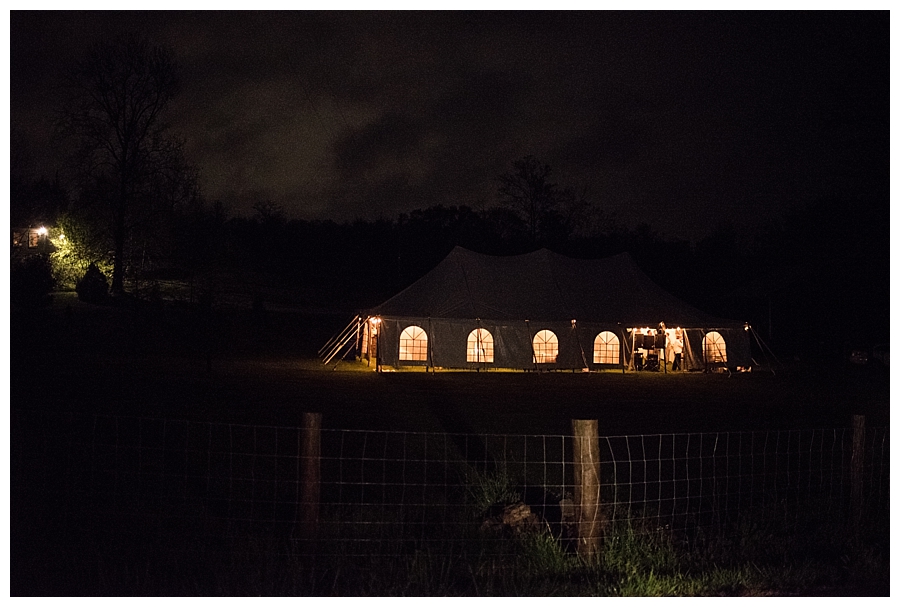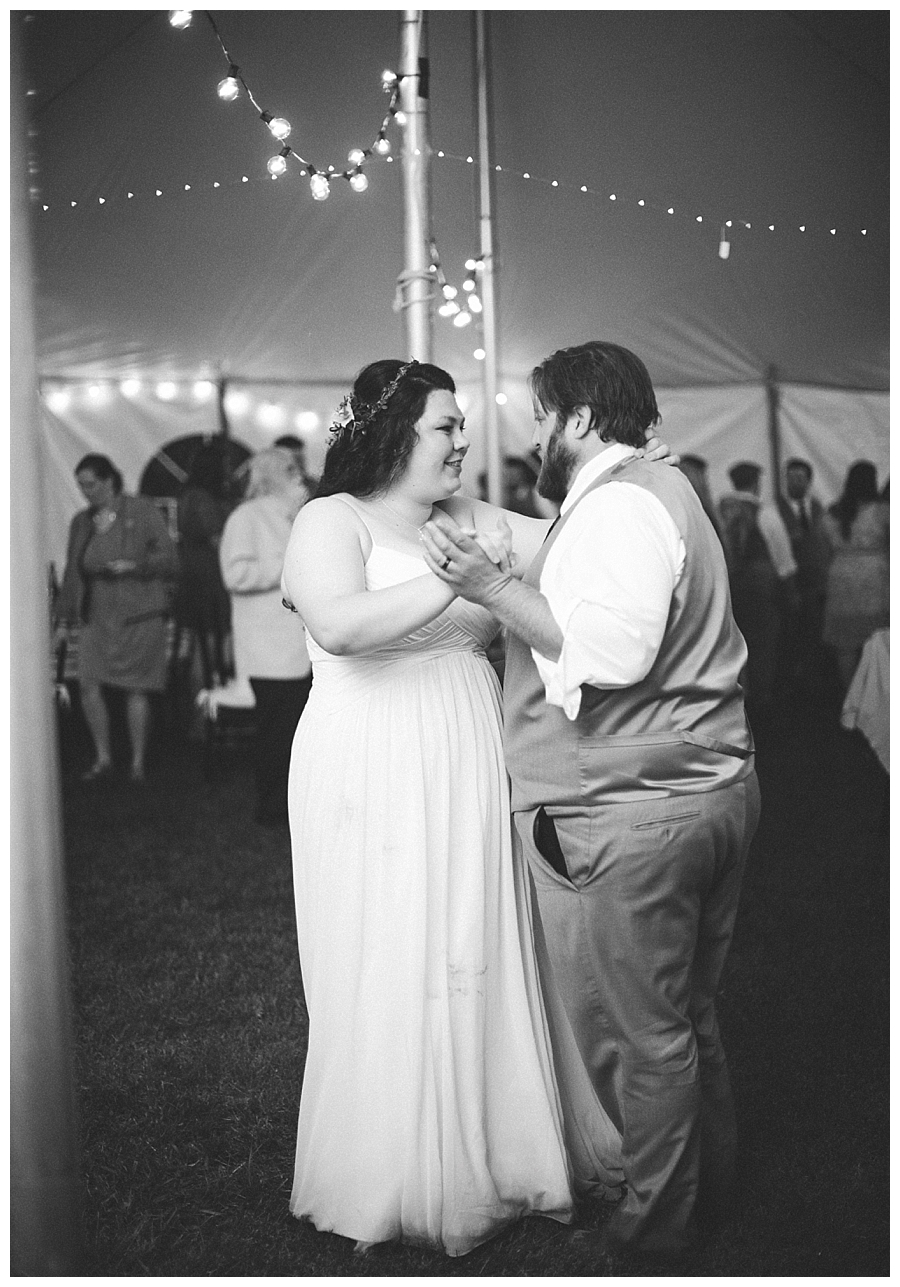 Halle's (my daughter/assistant) favorite Jason quote from the day: turning to his bride as she follows him  into the woods "fancy meeting you here!"
And my favorite Jason quote: to me as I was tromping through the mud and rain "whatever she's paying you, it's not enough."
VENDORS:
Invitations: Katie Flay (the bride!!)