Imagine it's your wedding day. The day forever takes on a whole new meaning. The day you have prepped, planned and re-planned for the past year and a half.
You wake up at 6am after a restless night full of nerves and equal amount of excitement. You head to the salon where you sit for 3 hours with your bridesmaids. Then your anxiety kicks in as you realize you're running 15 minutes late to meet your photographer at the church. You apologize and the photographer assures you that everything will be just fine, but you still feel rushed to get your dress on. Then the dress is on. You take a moment to breathe and realize that in a few minutes your husband-to-be will see you looking your finest. You see each other and suddenly it all feels so real. All that planning and styling is right there in front of your eyes, all your family and wedding party waiting for their turn to be in photos, and the weather outside is anything but warm. You have a shot list about 3 pages long and your vision is outdoor Pinterest-worthy photos. You head outdoors and your excitement instantly turns into frustration because your beautiful complexion is now red and chapped from the bitter cold, the wedding party would rather be in the warm indoors, and the flower girl is crying. You tough it out and settle for indoor photos the second half. After an hour and half of smiling, the groom is beyond done with photos and you're starving because you didn't have time to eat breakfast. You feel anxious thinking about the 200 people staring at you for the next hour. But you did it…you're now married! You want to have a moment with your new husband, but that's going to have to wait because now you have to hug all 200 people. Soon (well about 45 minutes later) it's party-time. Yay! Social Hour, dinner, cake-cutting, first dance and bed…or wait…there's still 4 hours left to dance.  But bed sounds so great right about now.
Now imagine…You wake up after a full nights rest. You eat at the breakfast buffet. You enjoy a mimosa while your Dad cracks jokes to your soon-to-be-hubby about getting cold feet. You send the guys off to get ready and have a beer, while you and your awesome photographer fix your hair, take a few candids and detail shots, then put your dress on. You are filled with nervous excitement, but still feel relaxed because today you're marrying your best friend. You have your first look and all those wedding day feelings are just as real as if you had been planning this day for years (even though it took a few weeks). There are tears, hugs, a scenic drive, and at last you're on top of the world saying your vows. ok…maybe not on top of the world, but you are up pretty high in the mountains! It's chilly, but within 20 minutes you have all the pretty pictures you had envisioned. You have an appetizer, a beer, feed some nosey ducks by the lake, snap a few more lakeside photos for fun, and then head back to enjoy a nice meal as newlyweds. You wish your friends and family were there, but you know you'll celebrate with them in the near future. As they look through your album, they feel as if they were right there beside you. You share your stories and you party…because you have enough energy to do so;)
An elopement isn't for everyone, but if the first scenario makes your heart race, as it did for Mindy, then ease the stress and just enjoy each other. Hire a photographer who is willing to research beautiful locations and create a style that suits your personality. Still have fun dress shopping. Still plan a reception back home…because they're fun! And make sure your big day is documented so your loved ones can witness the two of you becoming one.
Here is how Mindy and Brandon celebrated their start to forever…
She wore a stunning gown from Macy's with hair piece and fur donated by AW Bridal (because they're awesome!) along with some boots to show off her cowgirl style. He wore a vest and tie from Burlington and almost lost her ring in a game of poker at the Peppermill Resort and Casino…ok that may have just been posed for a picture;)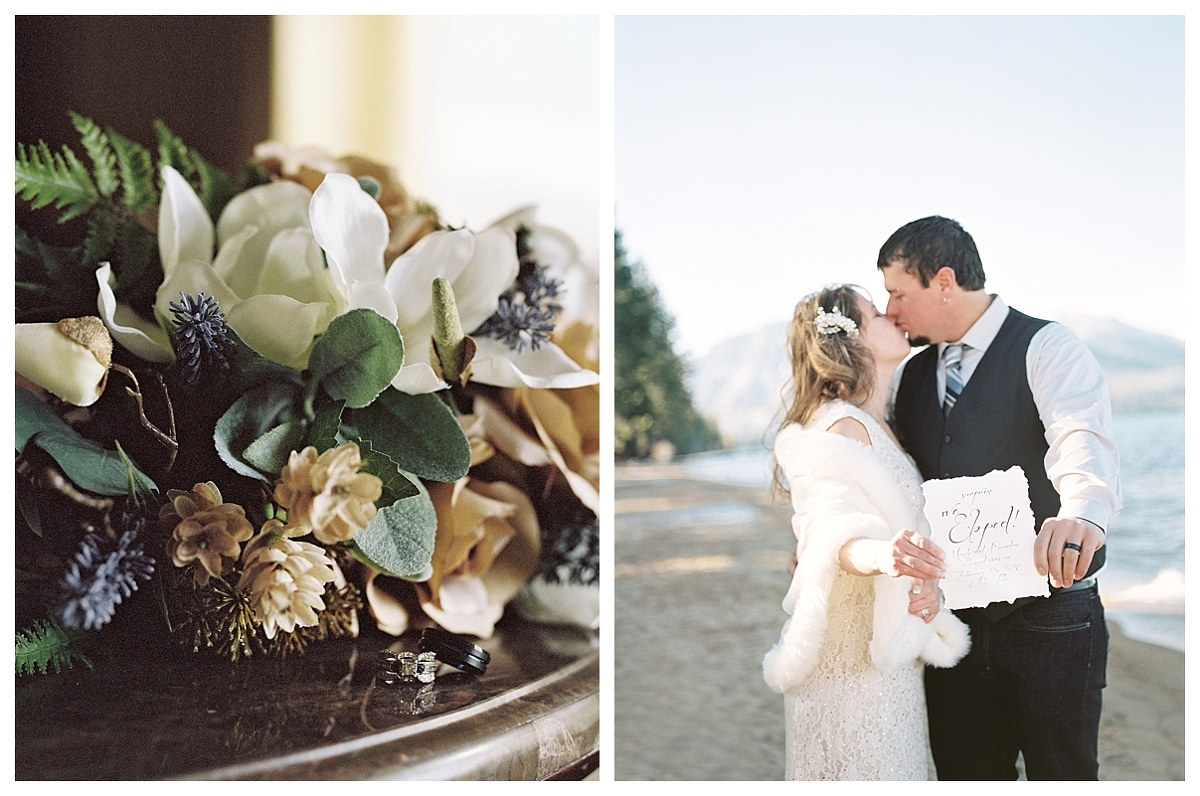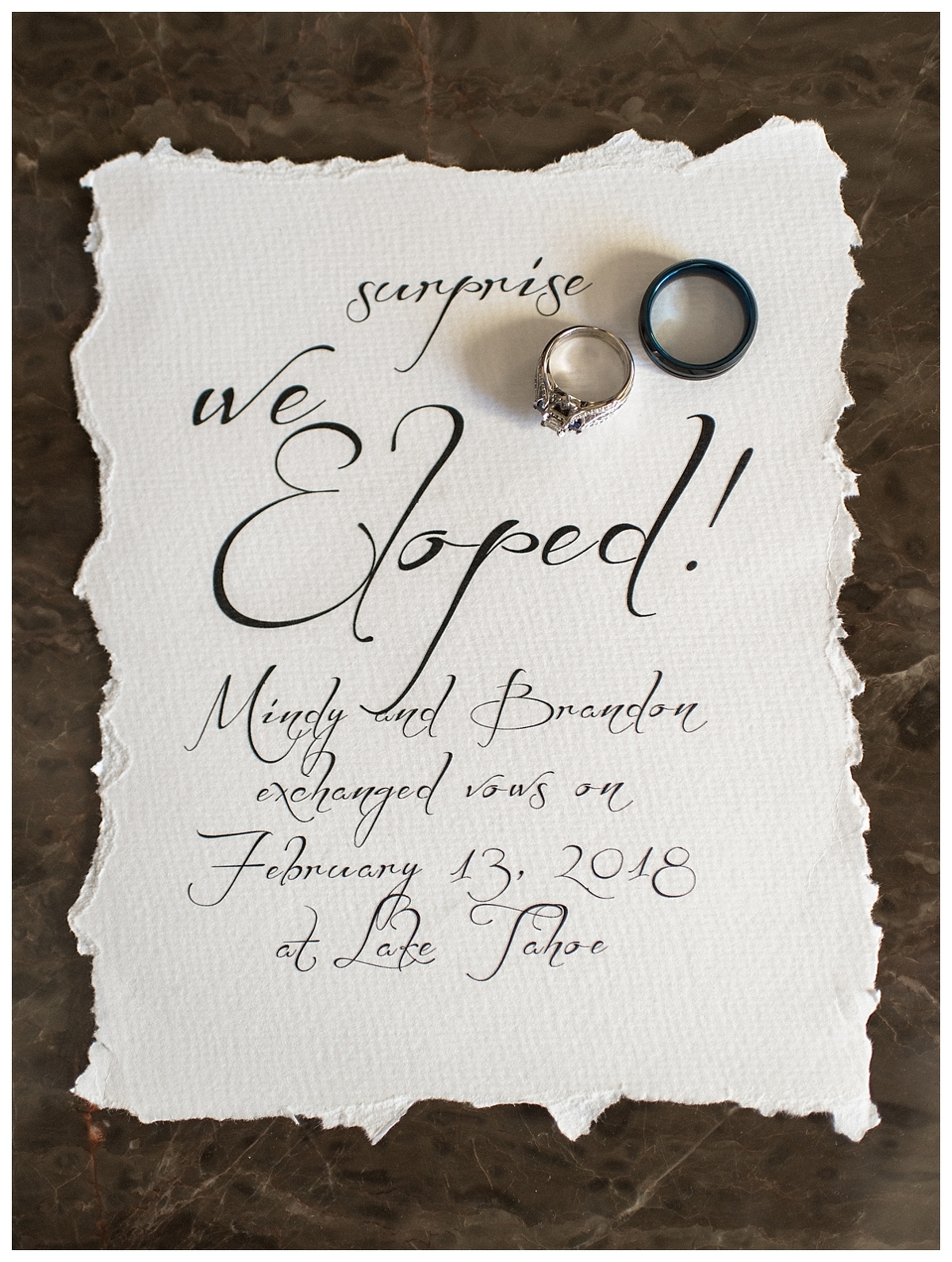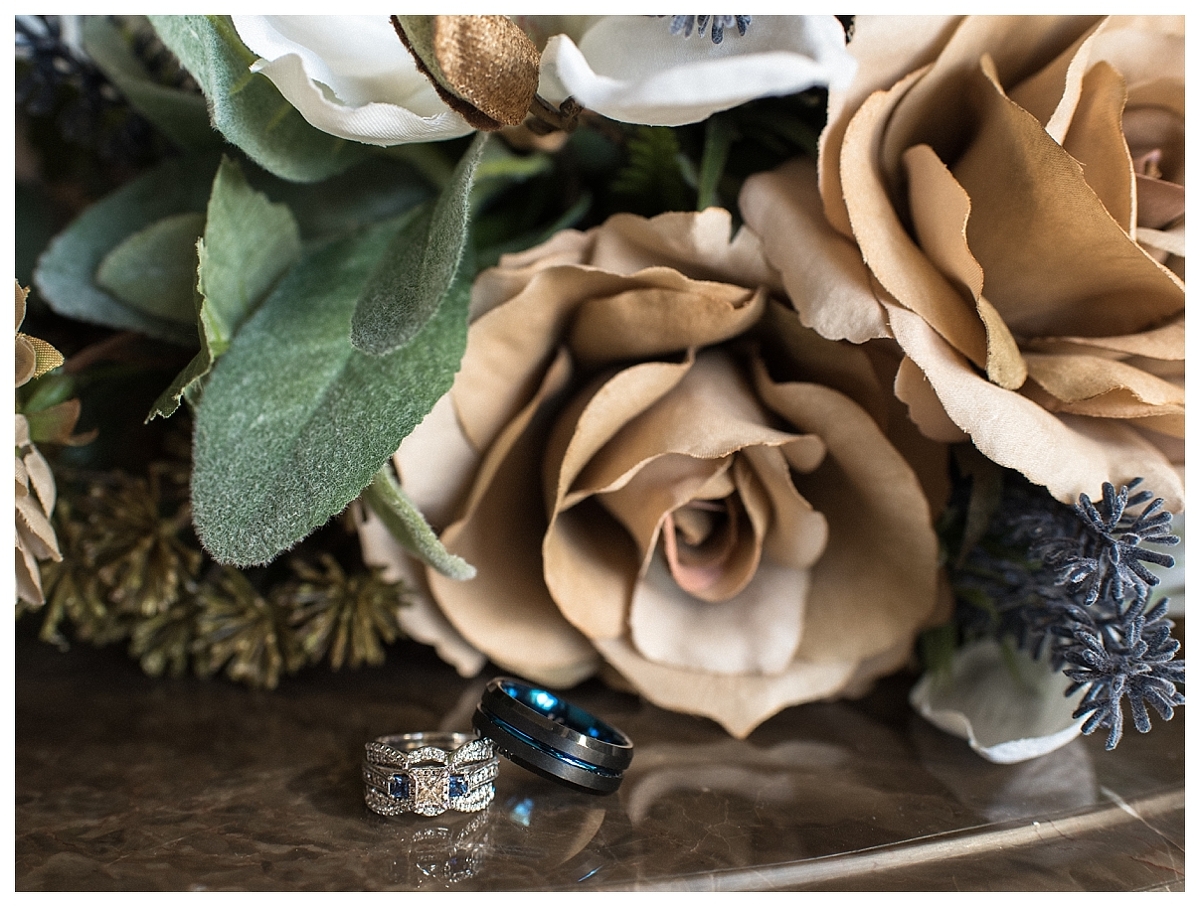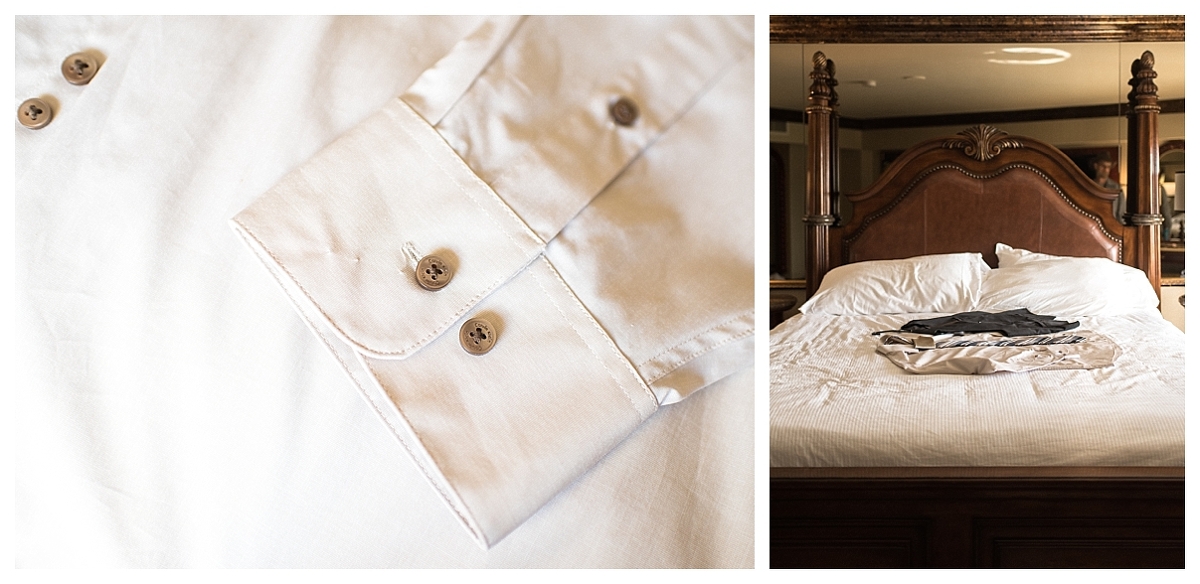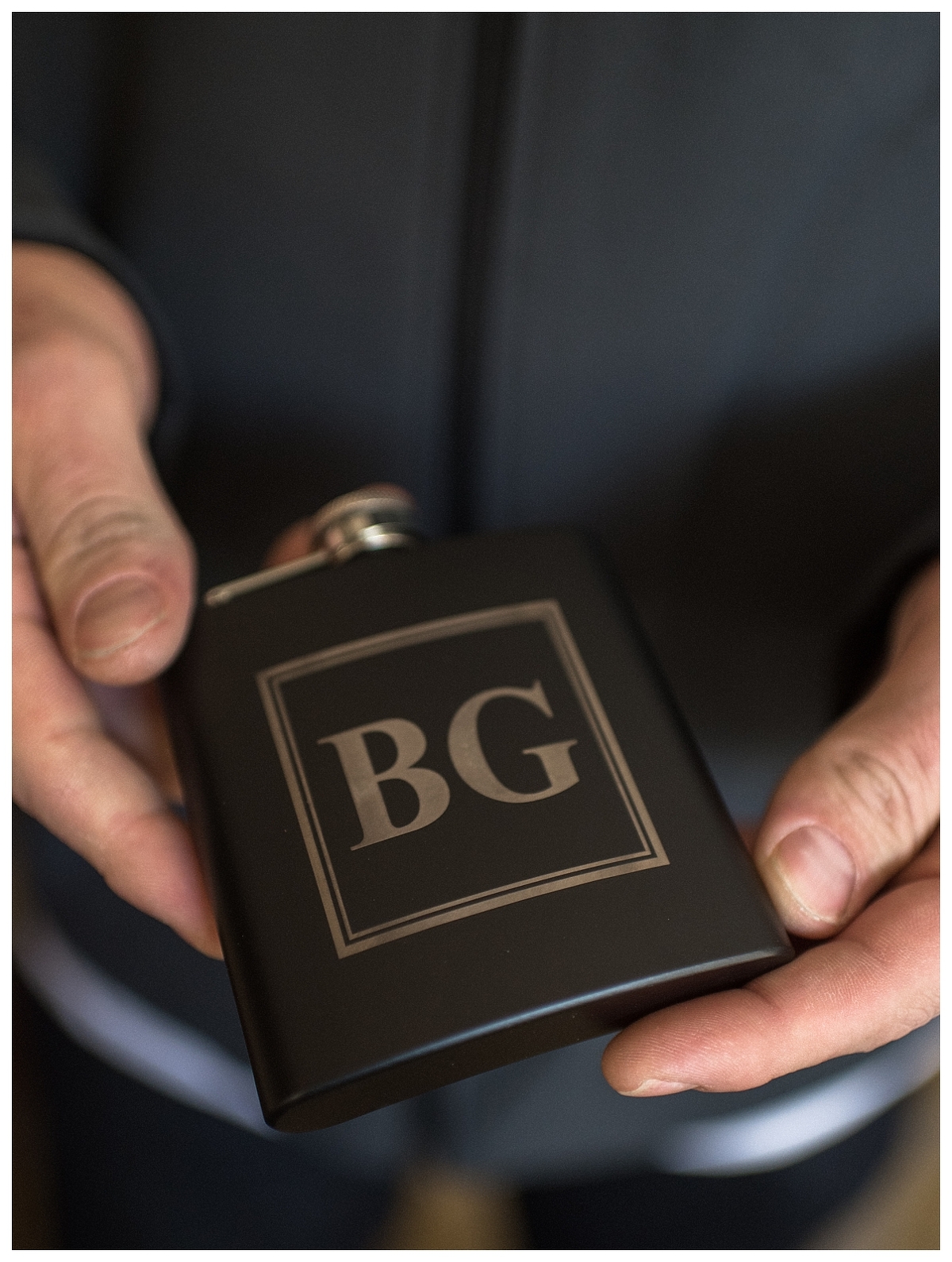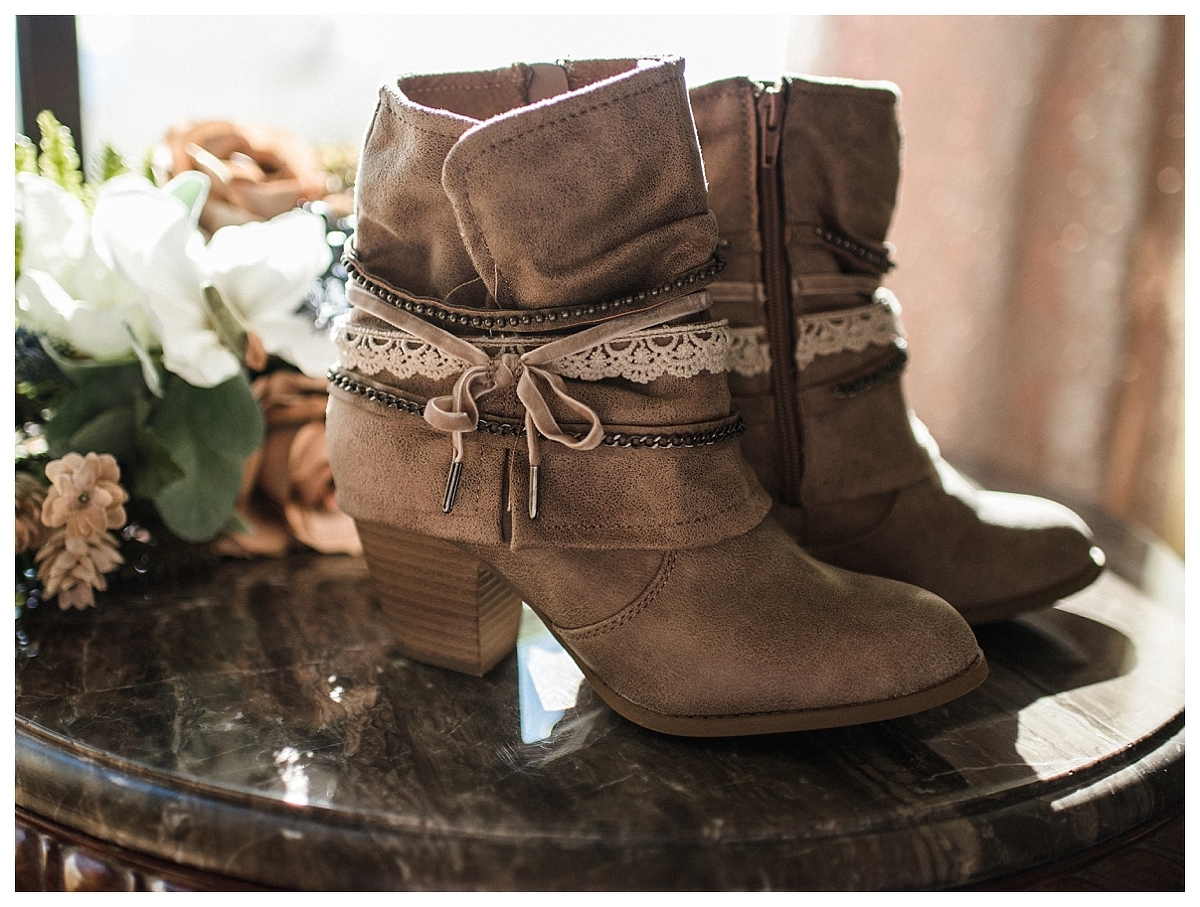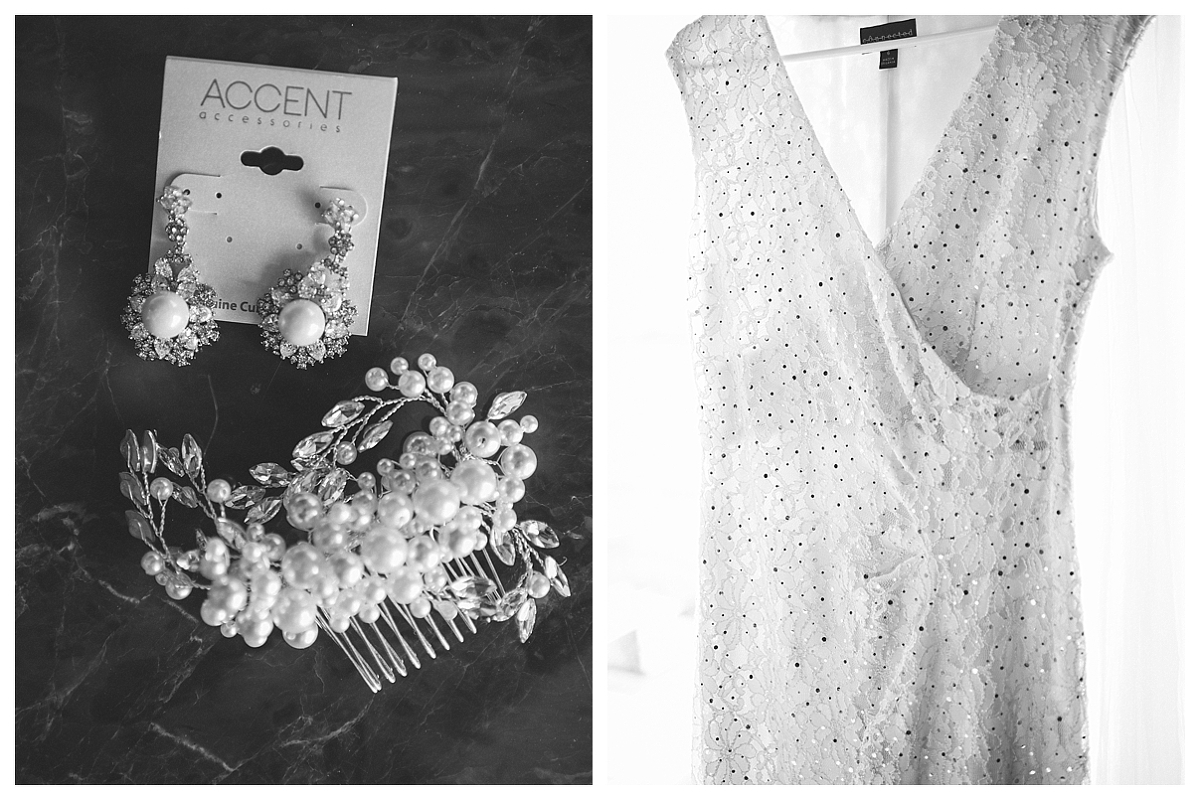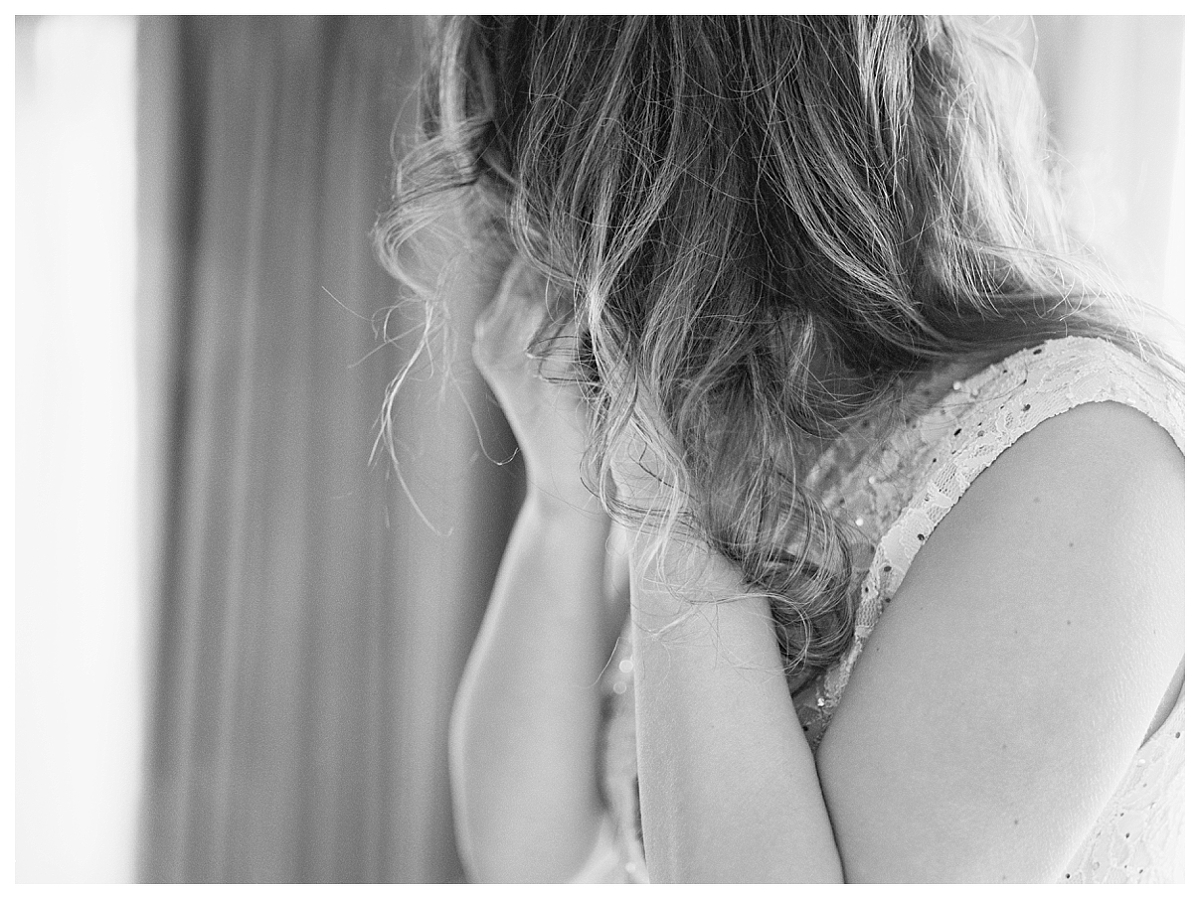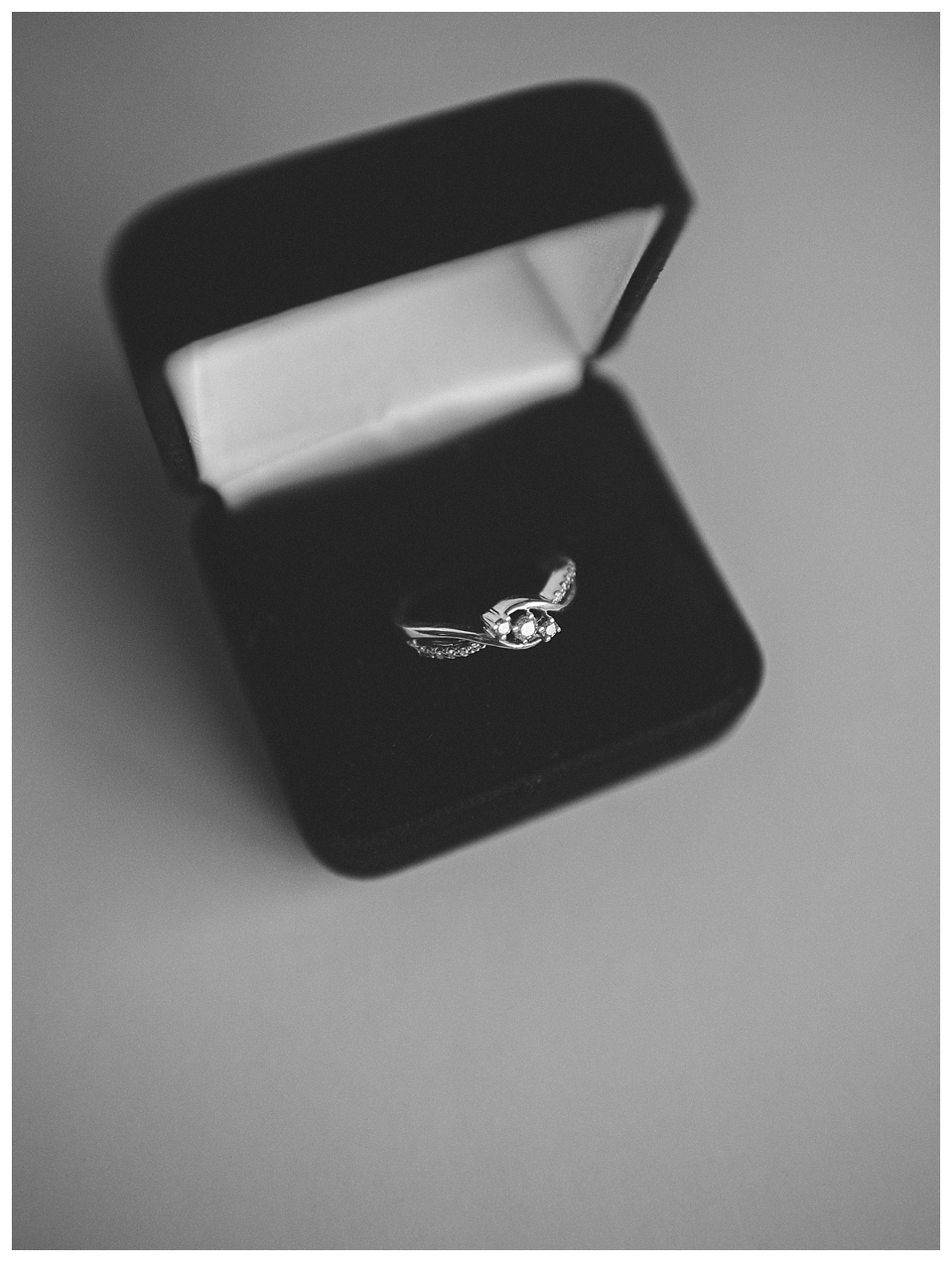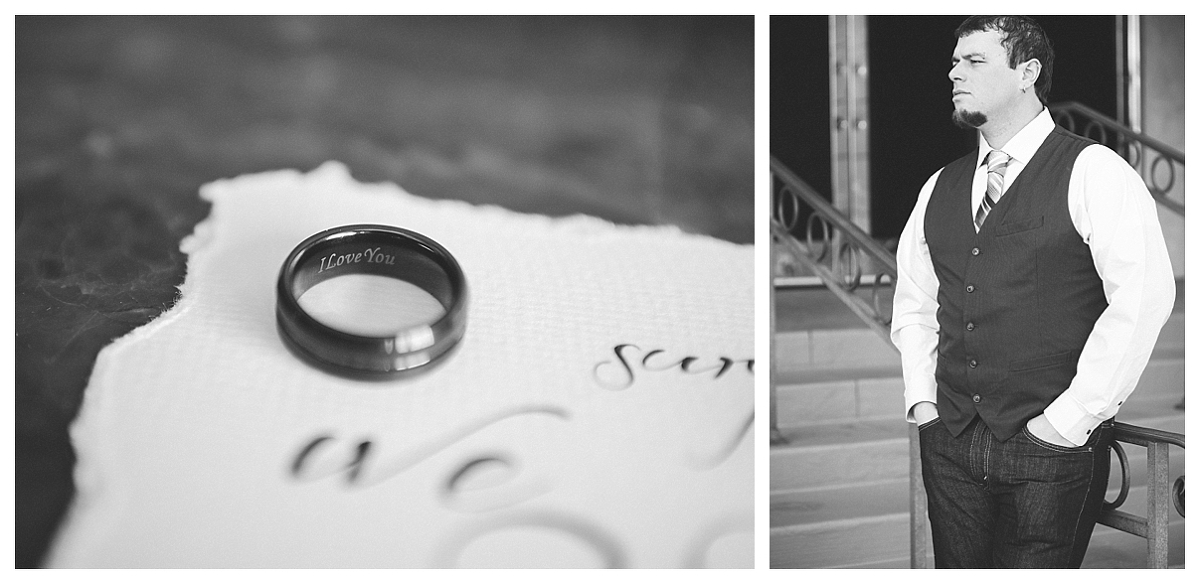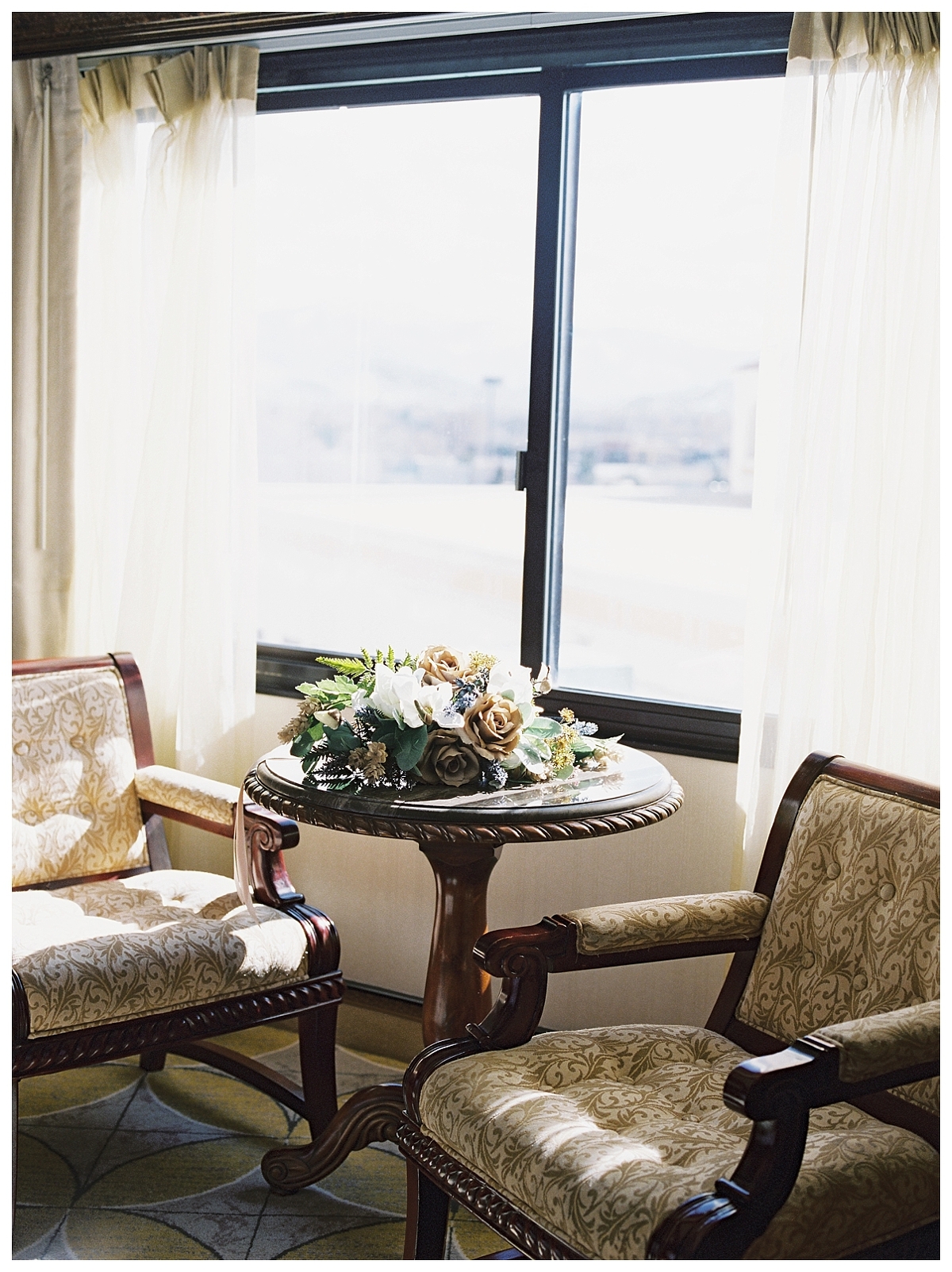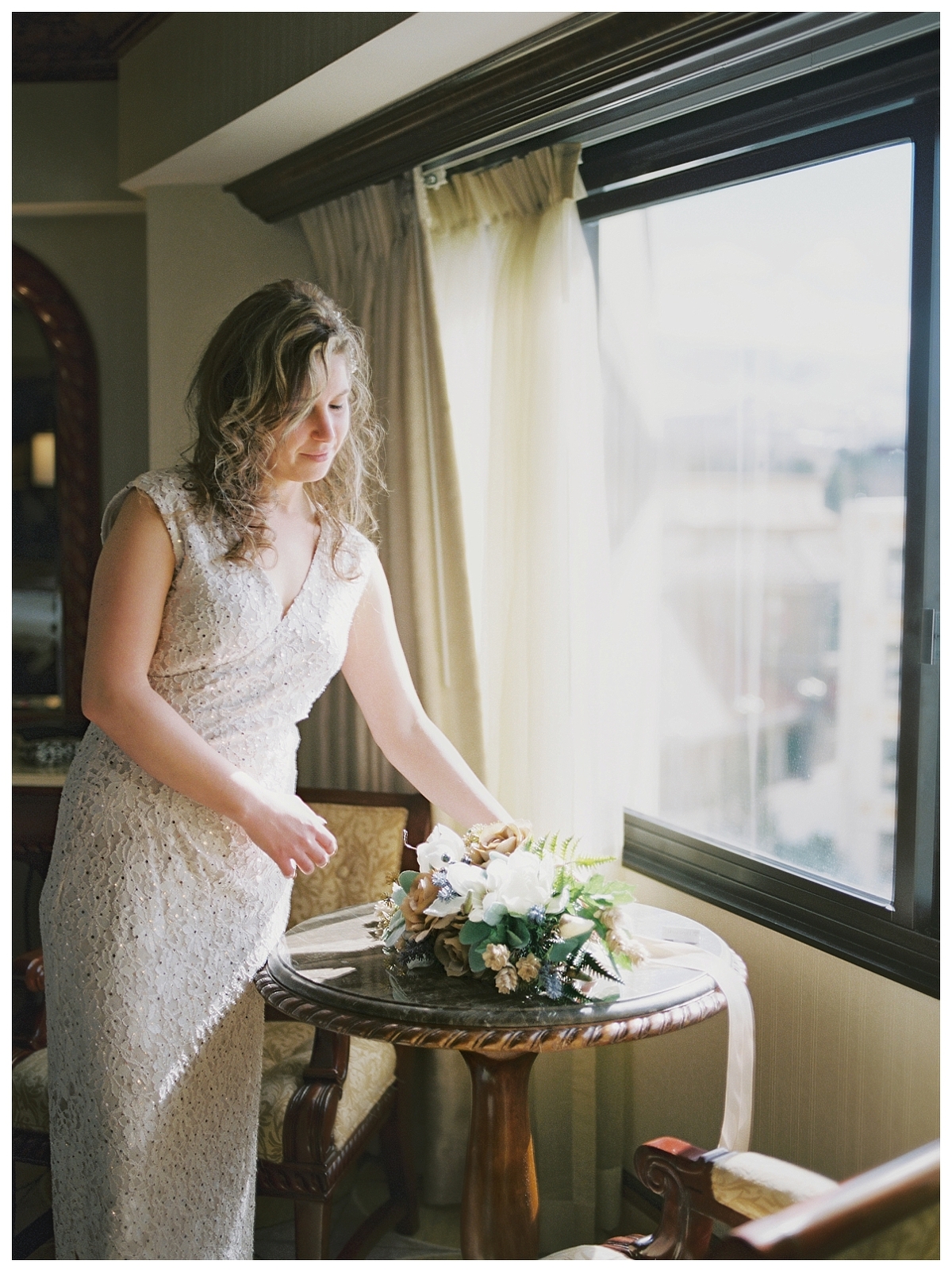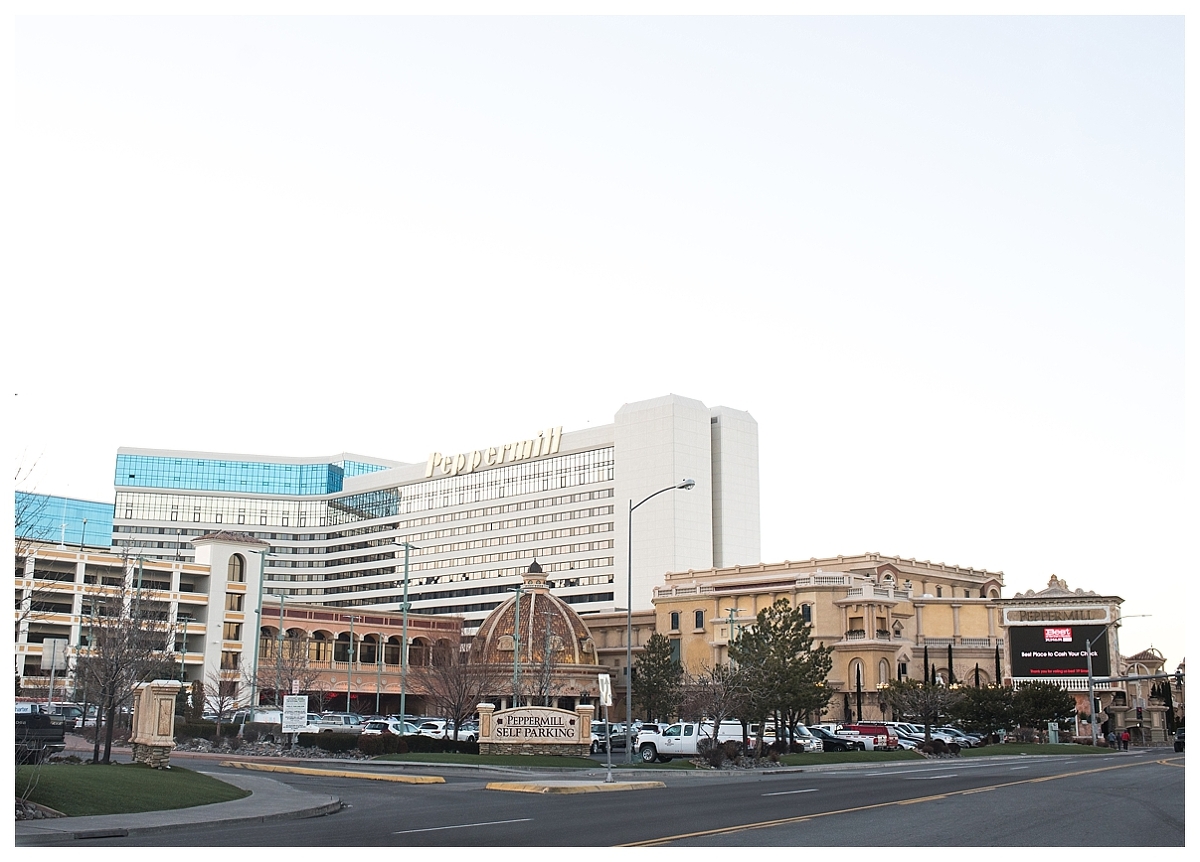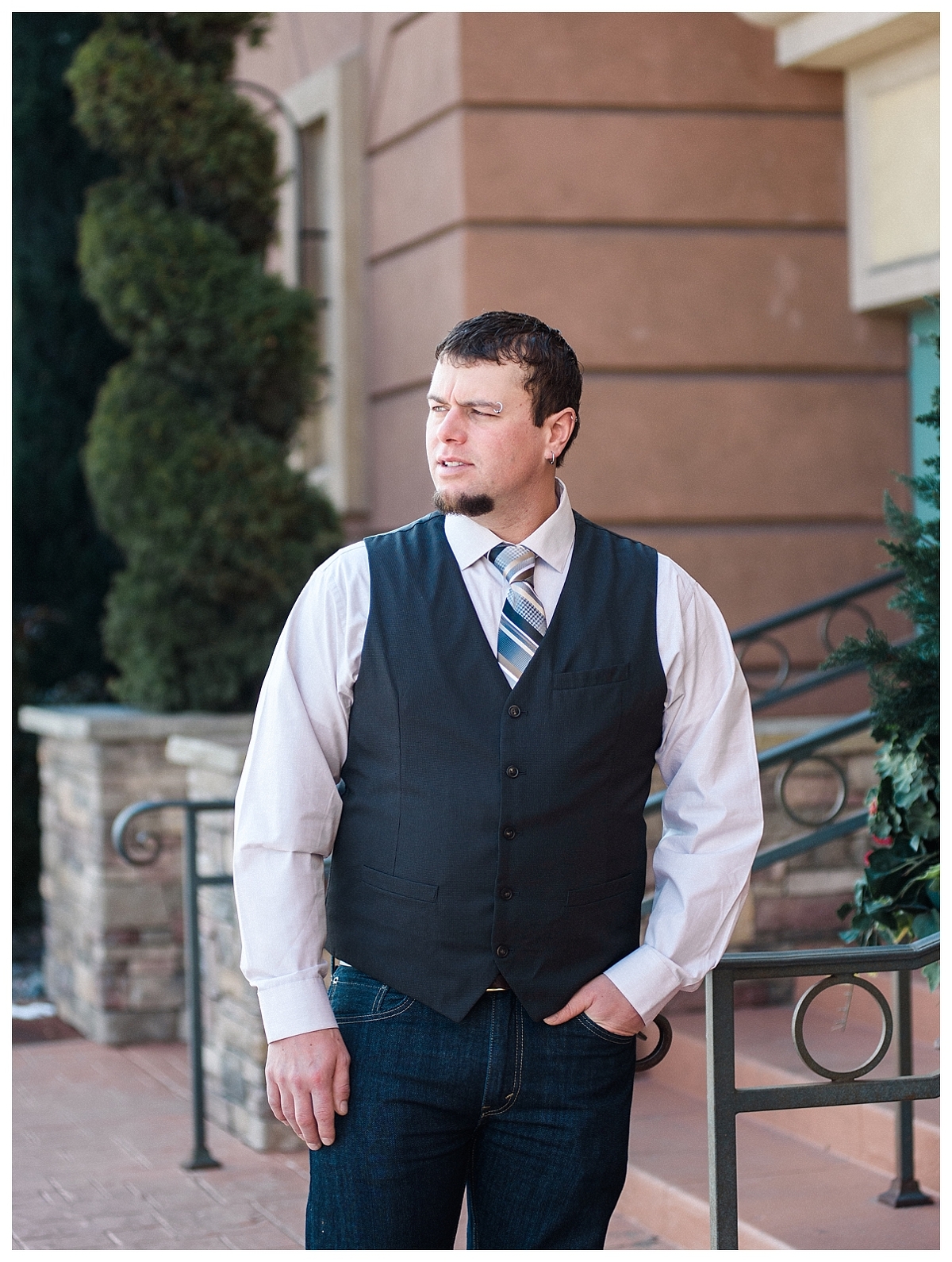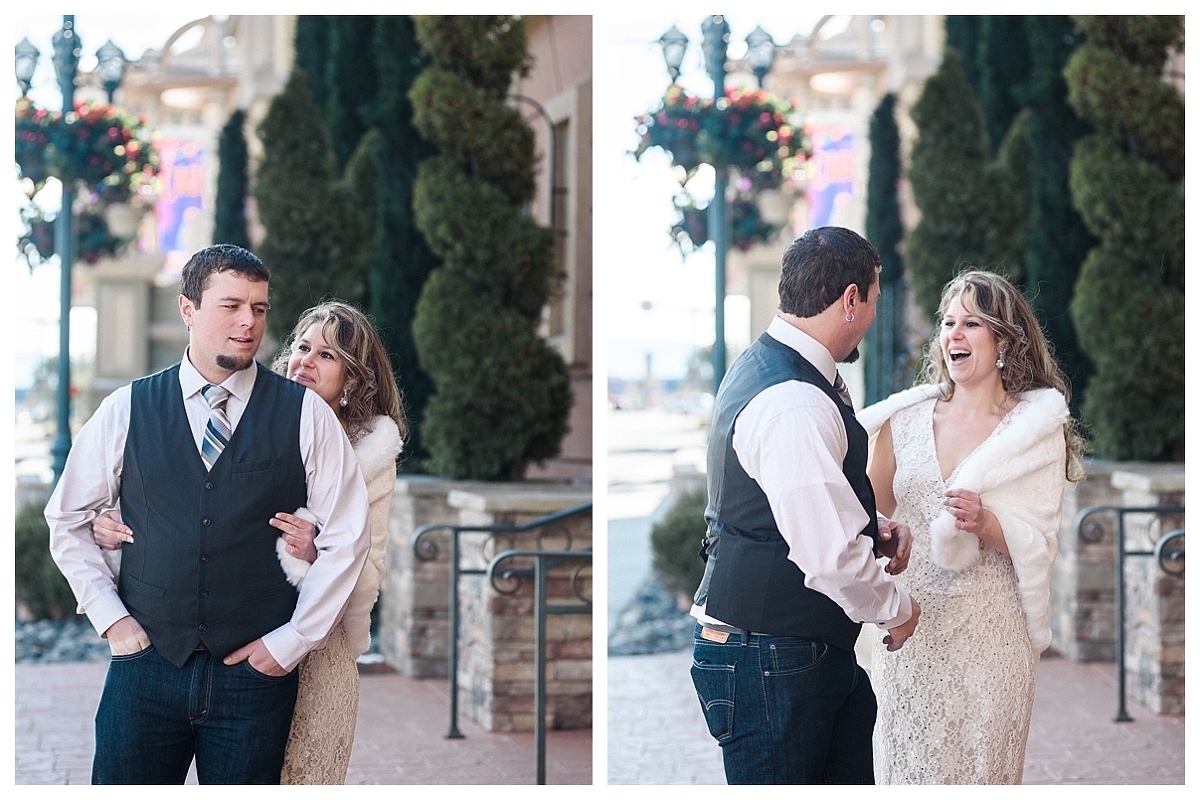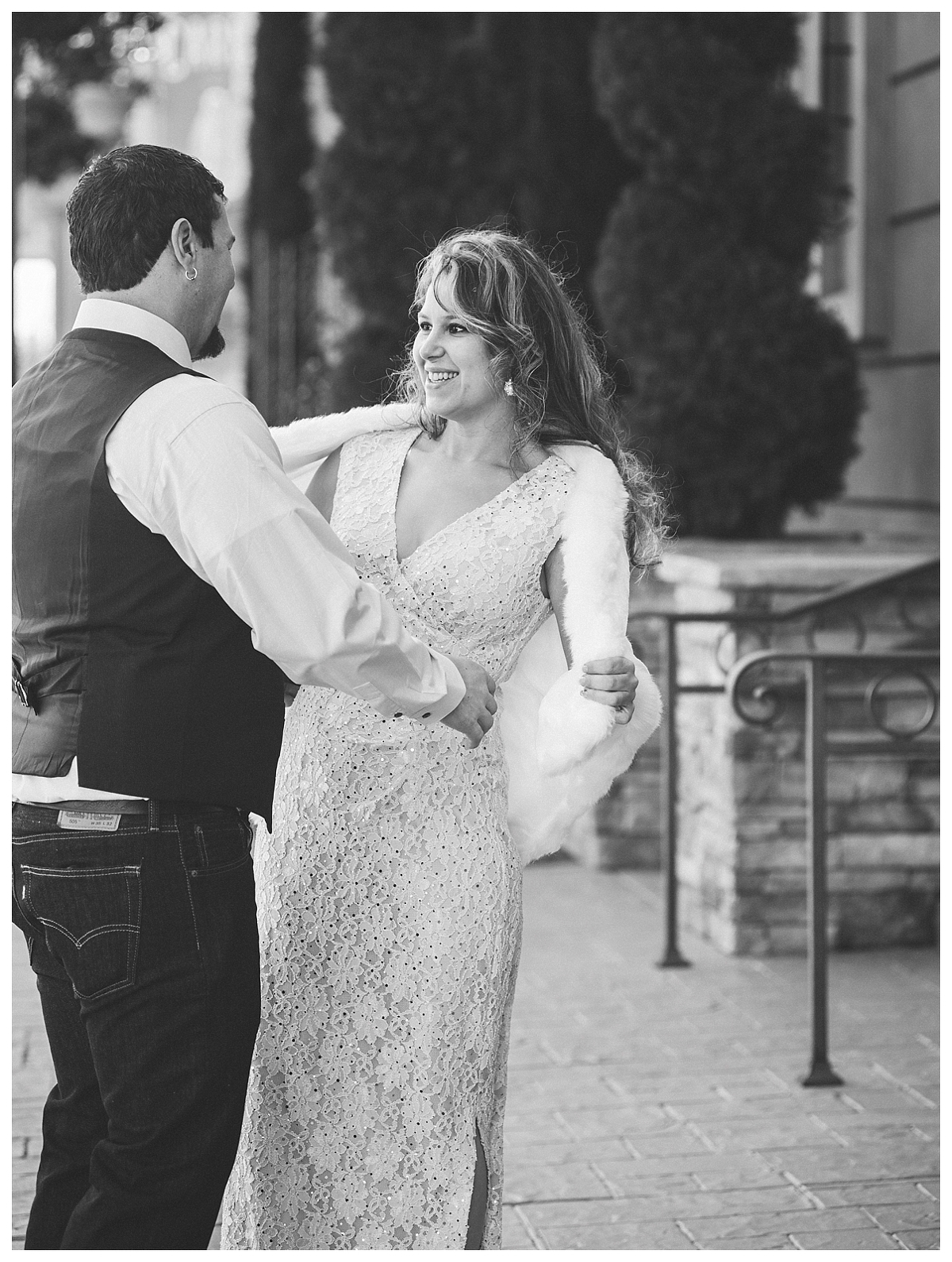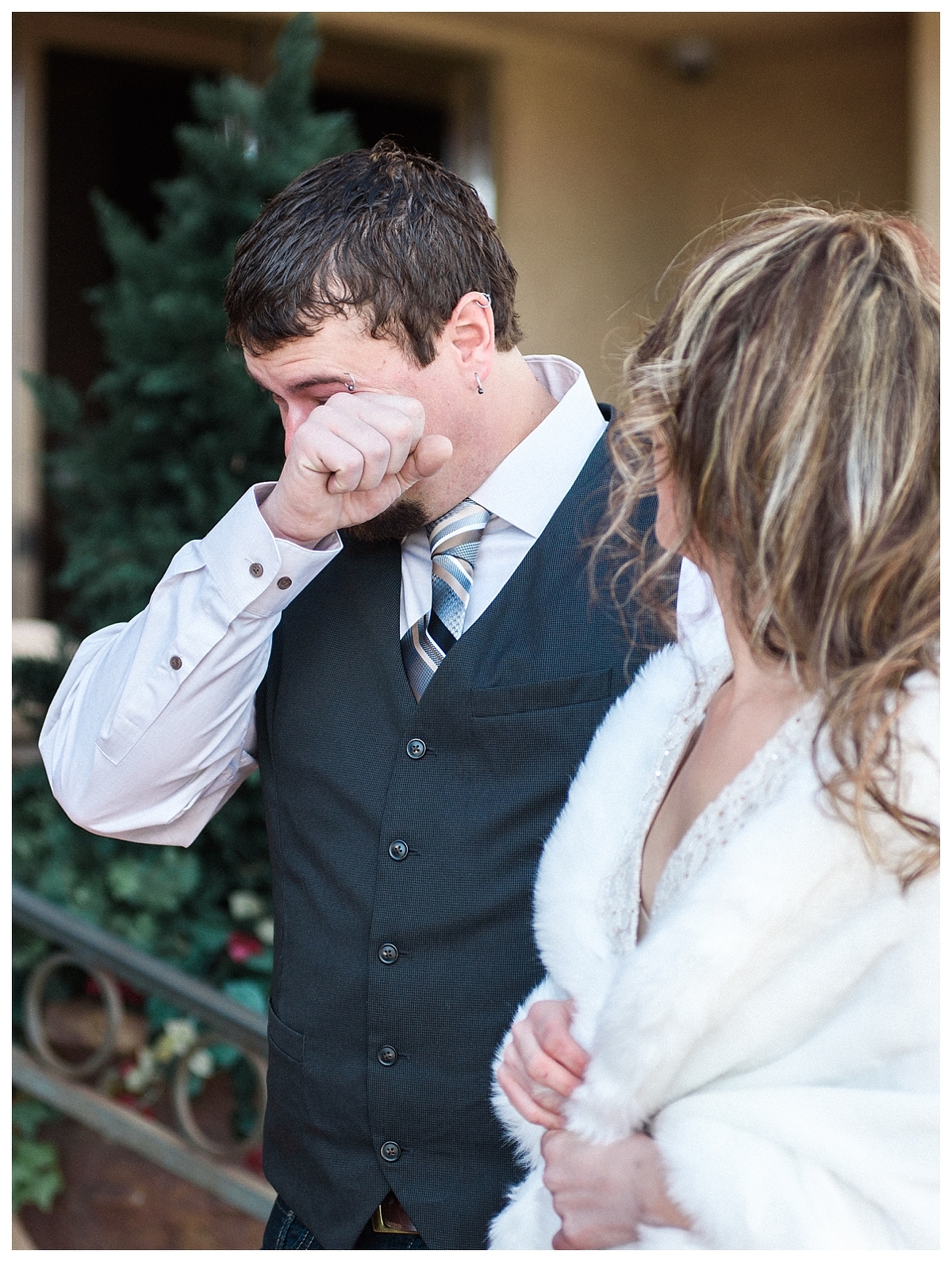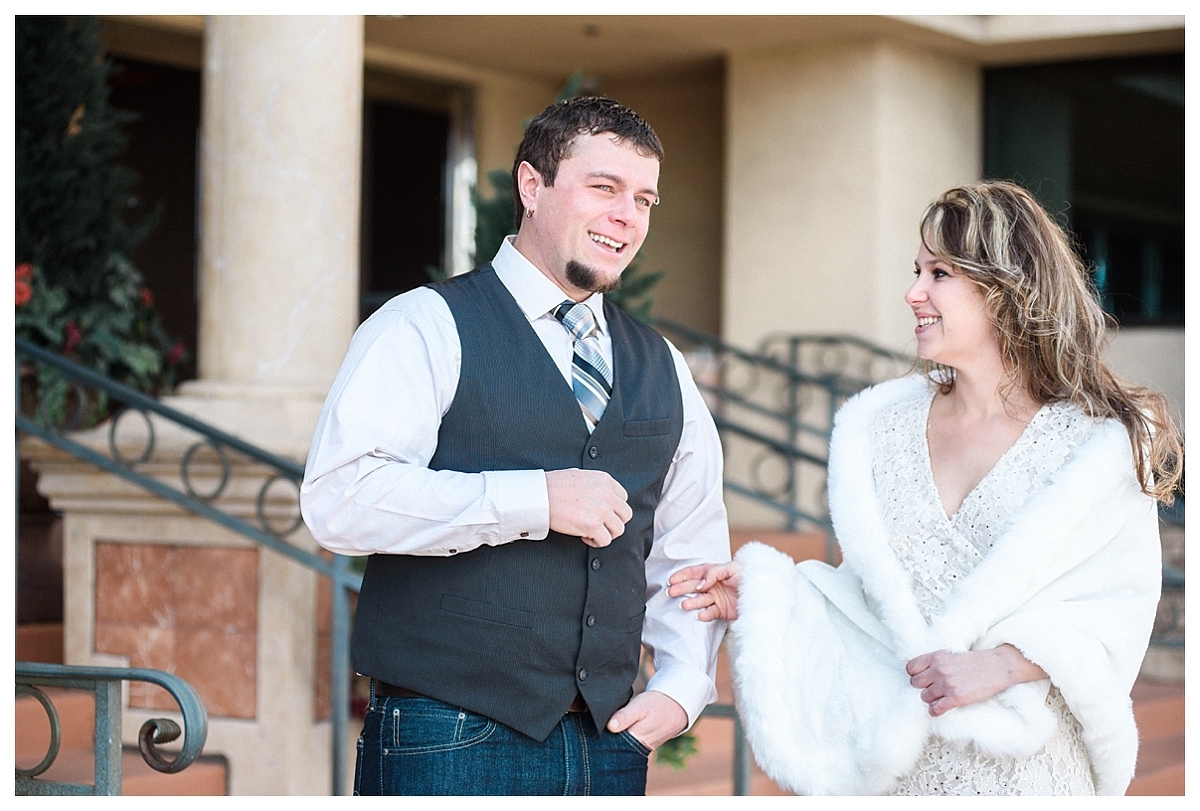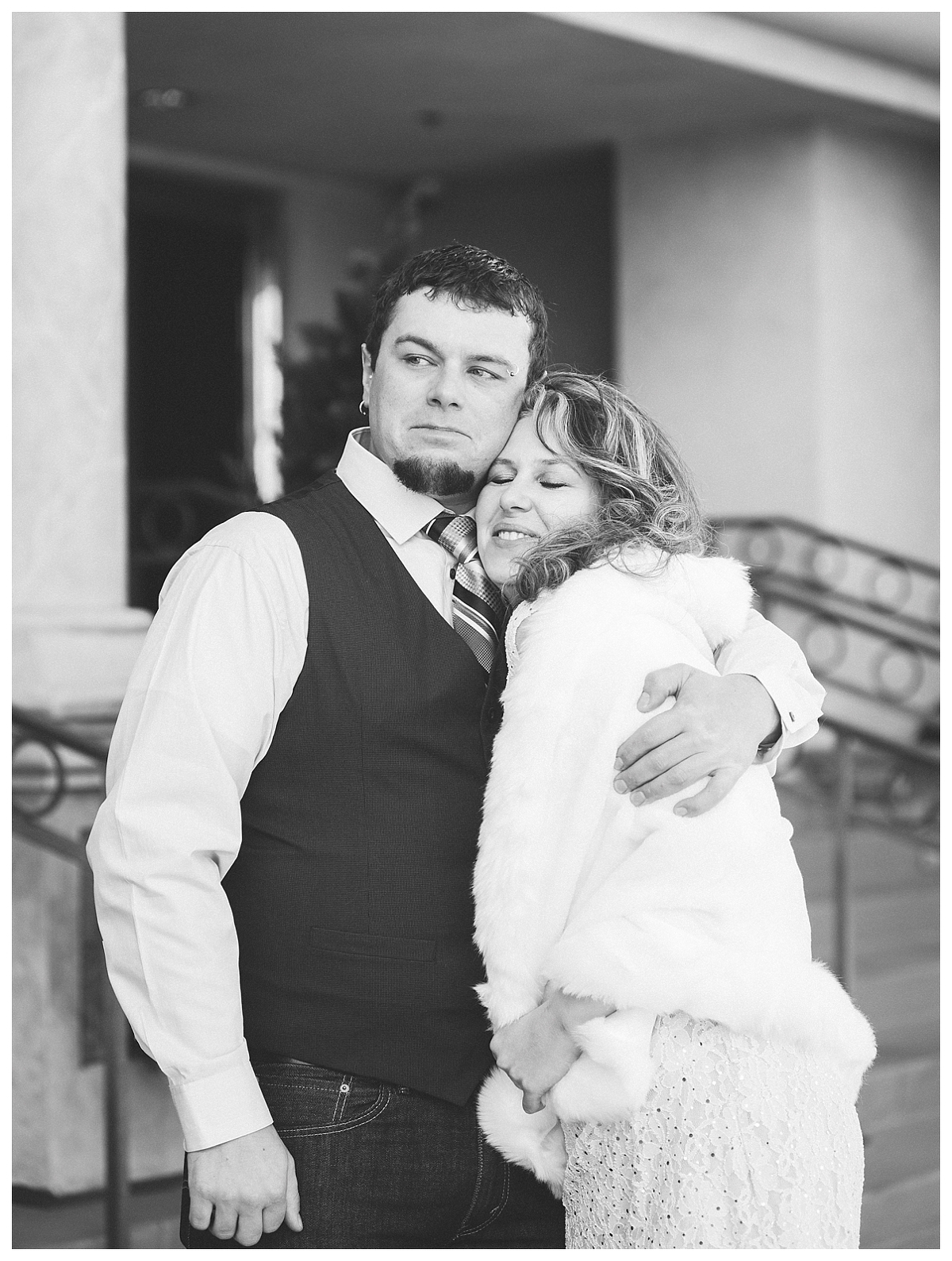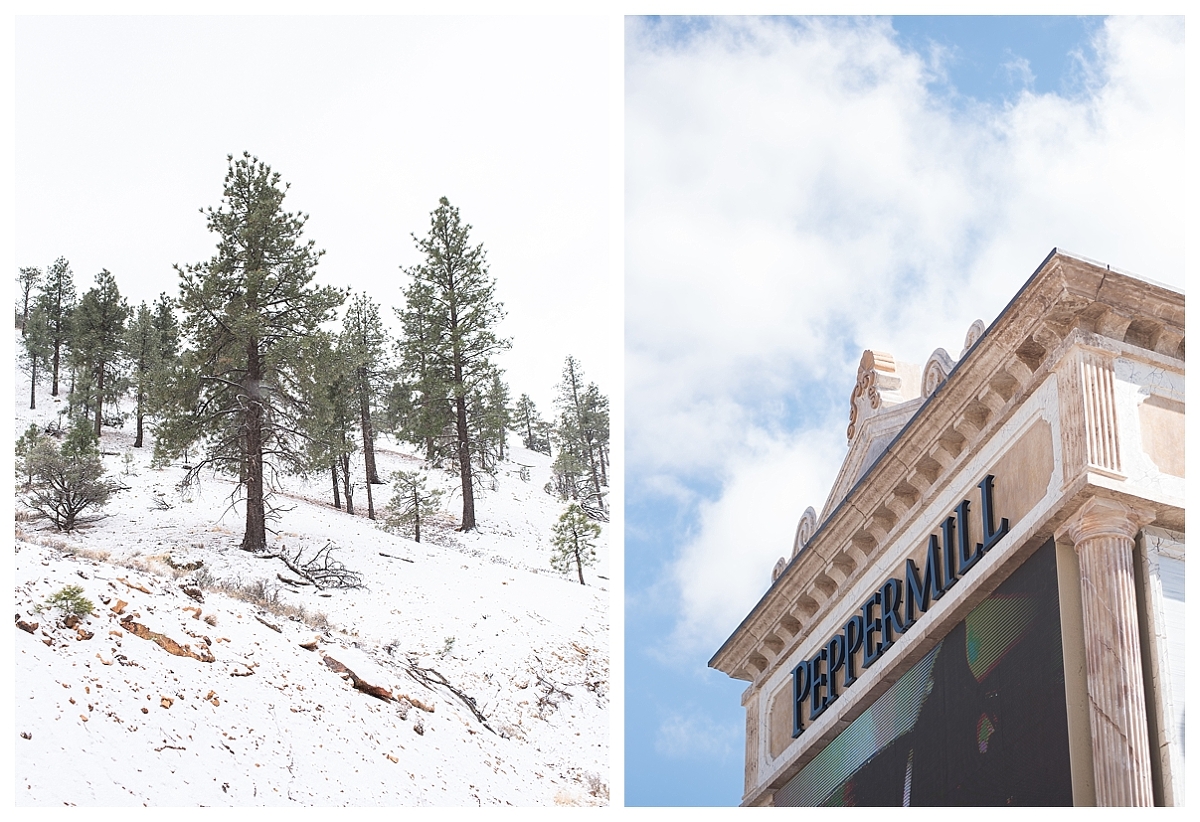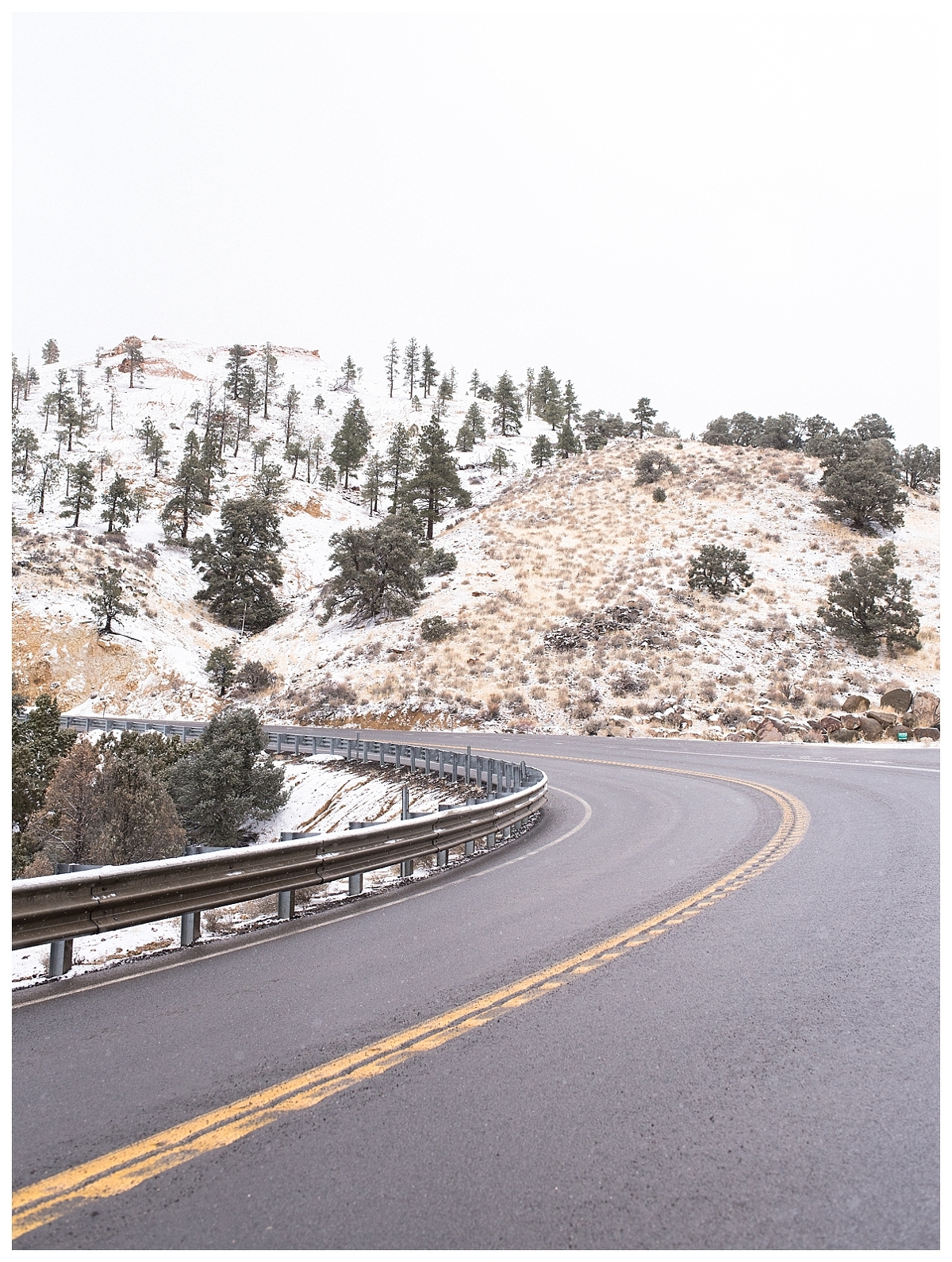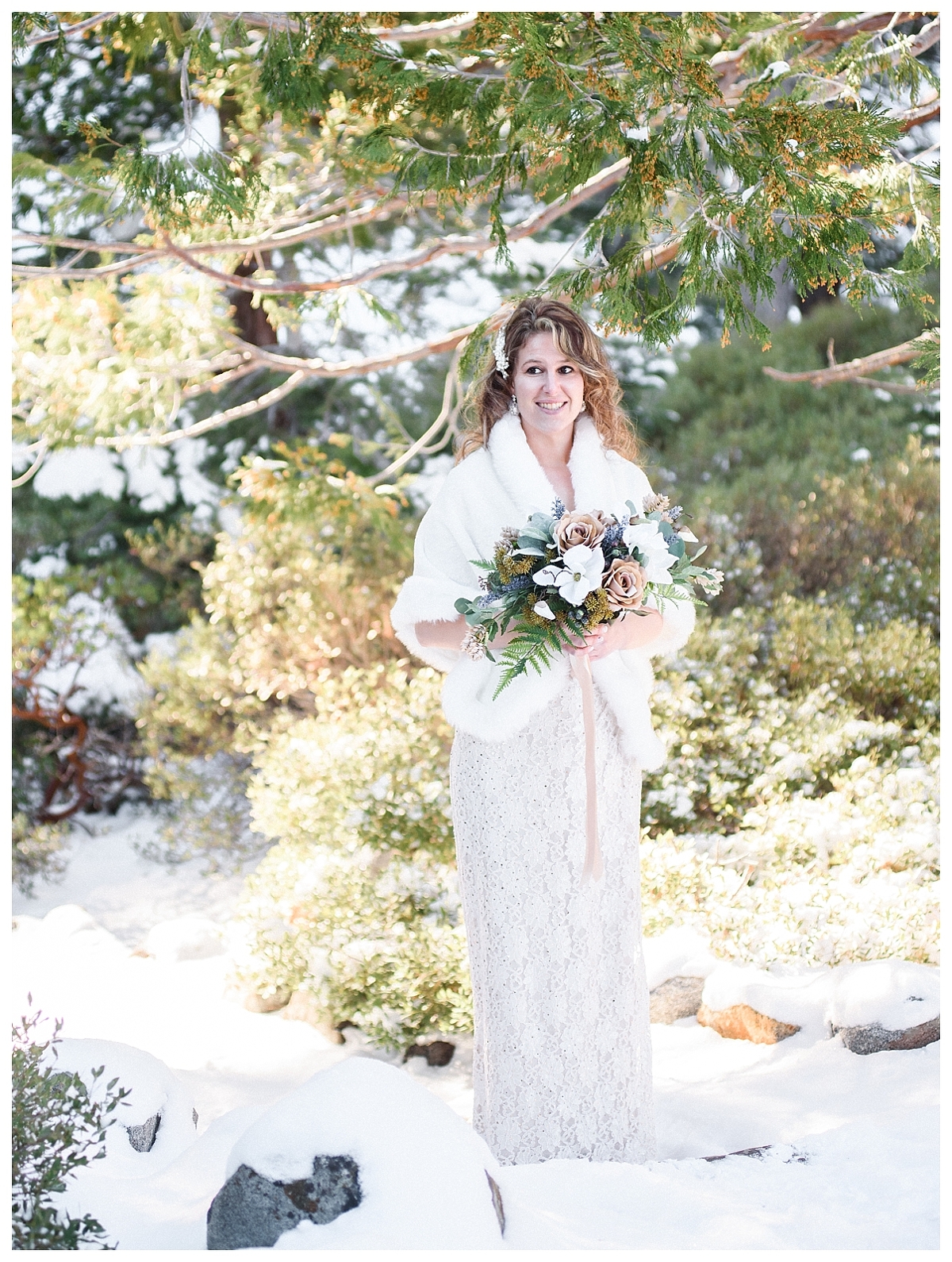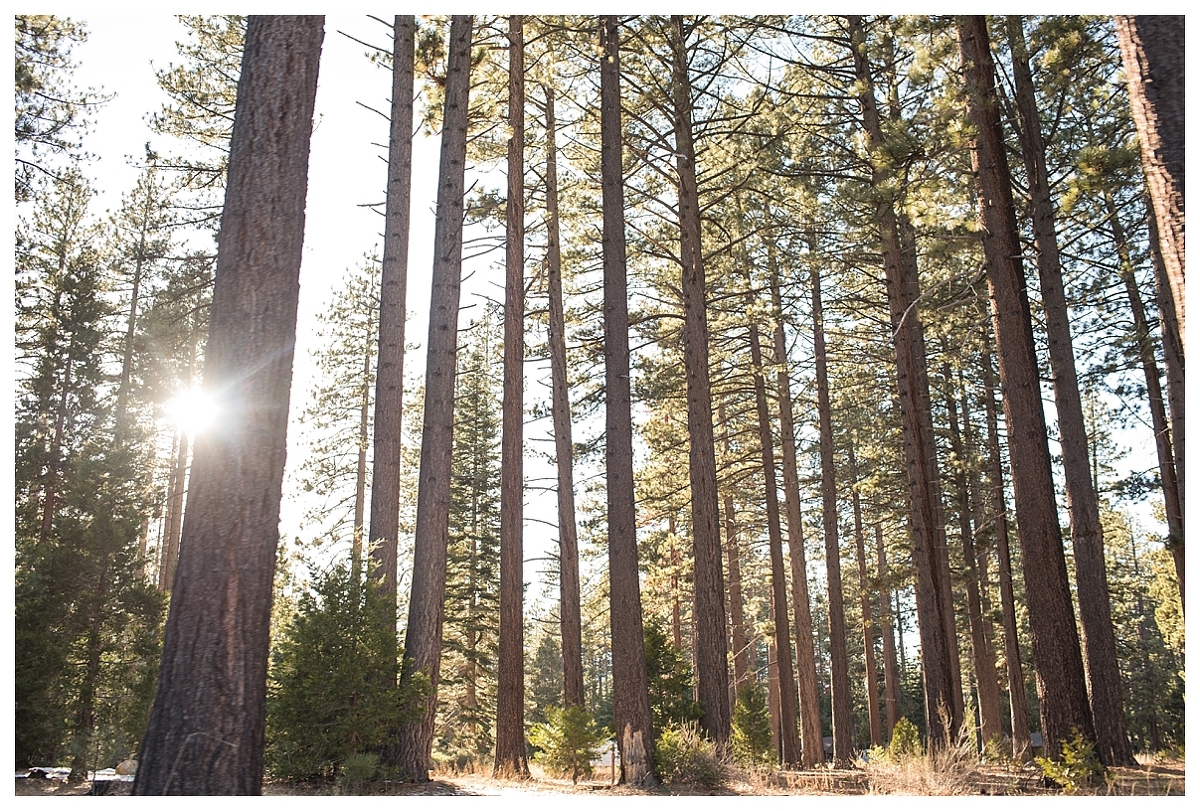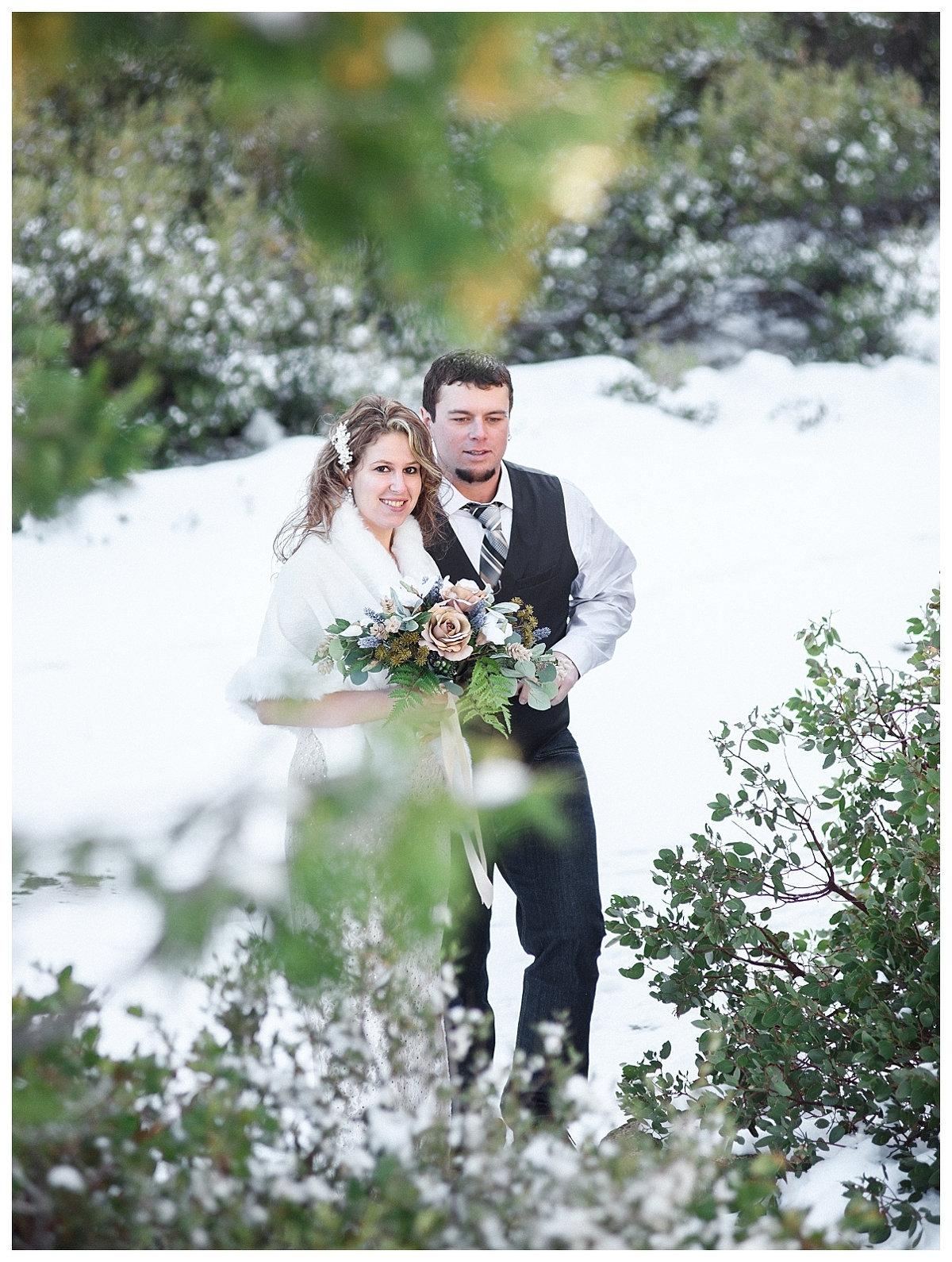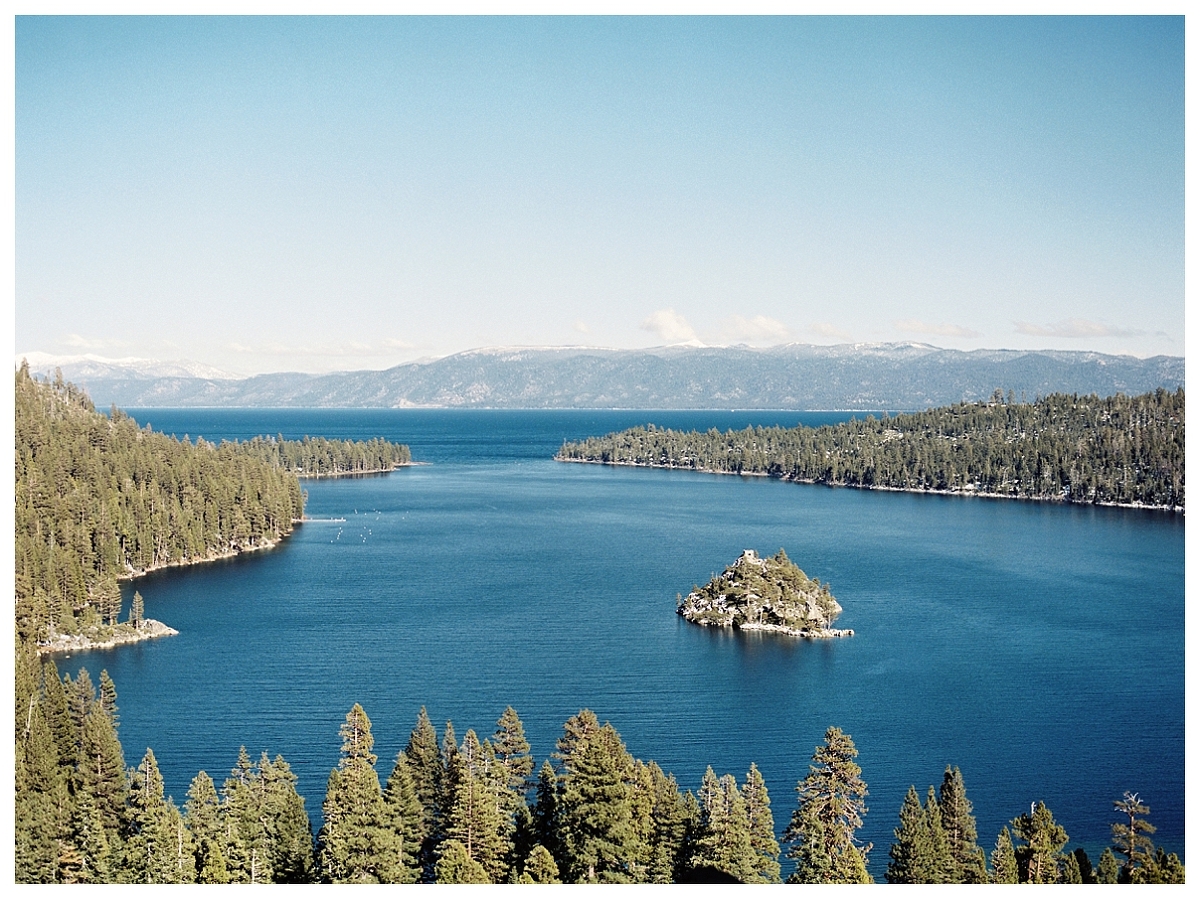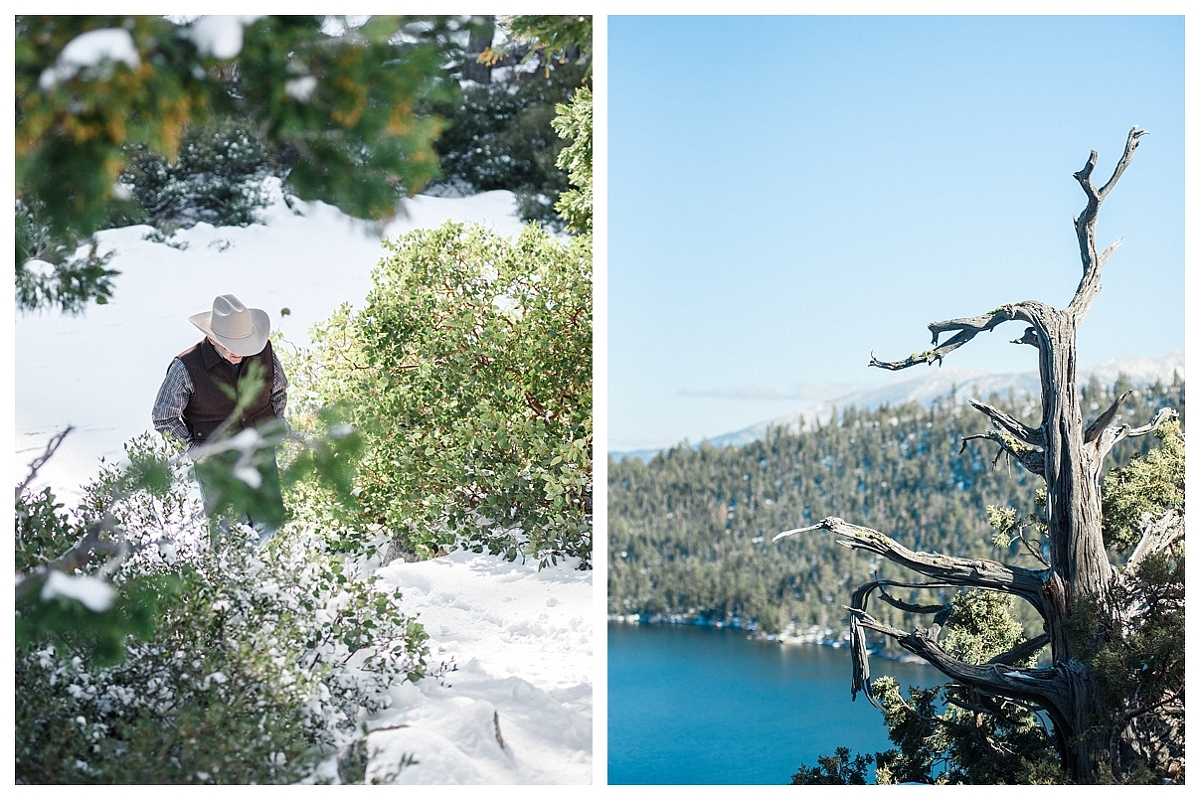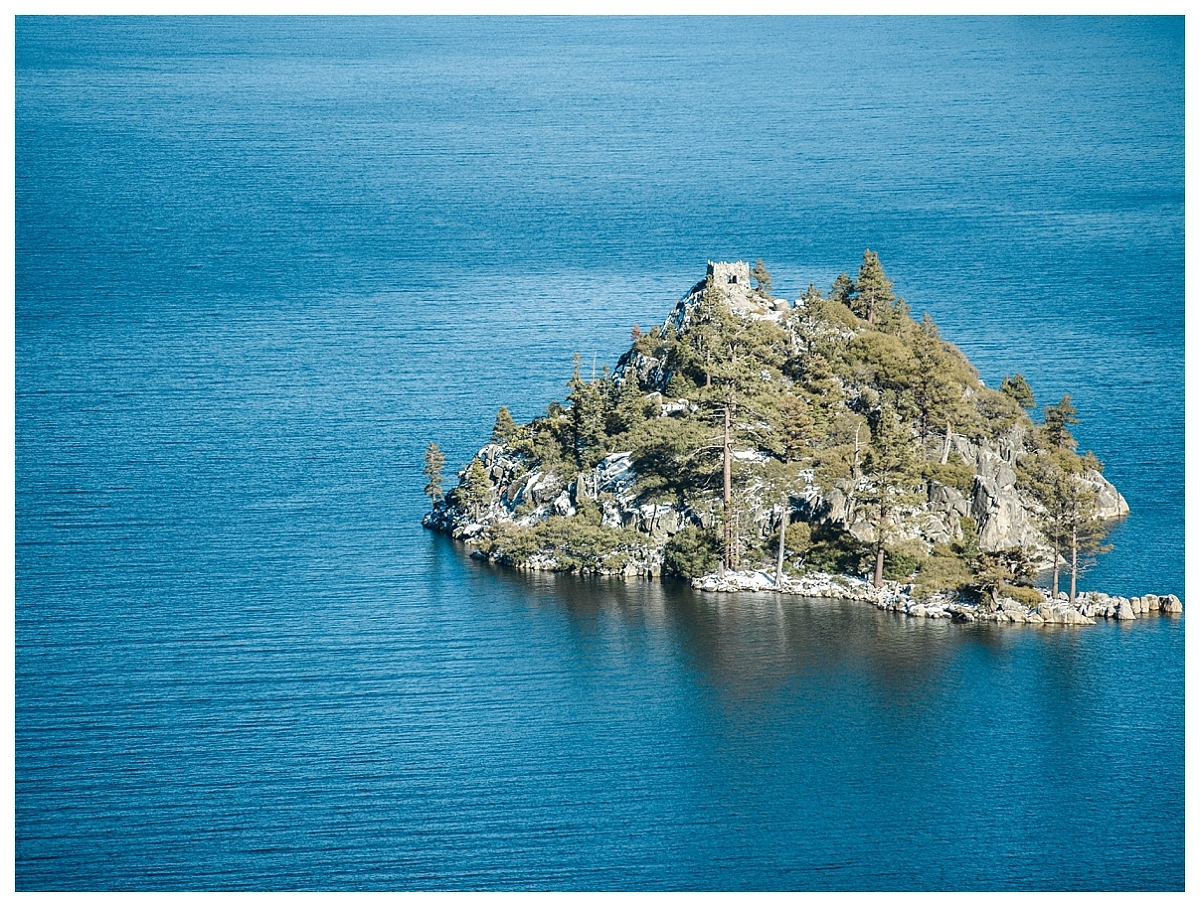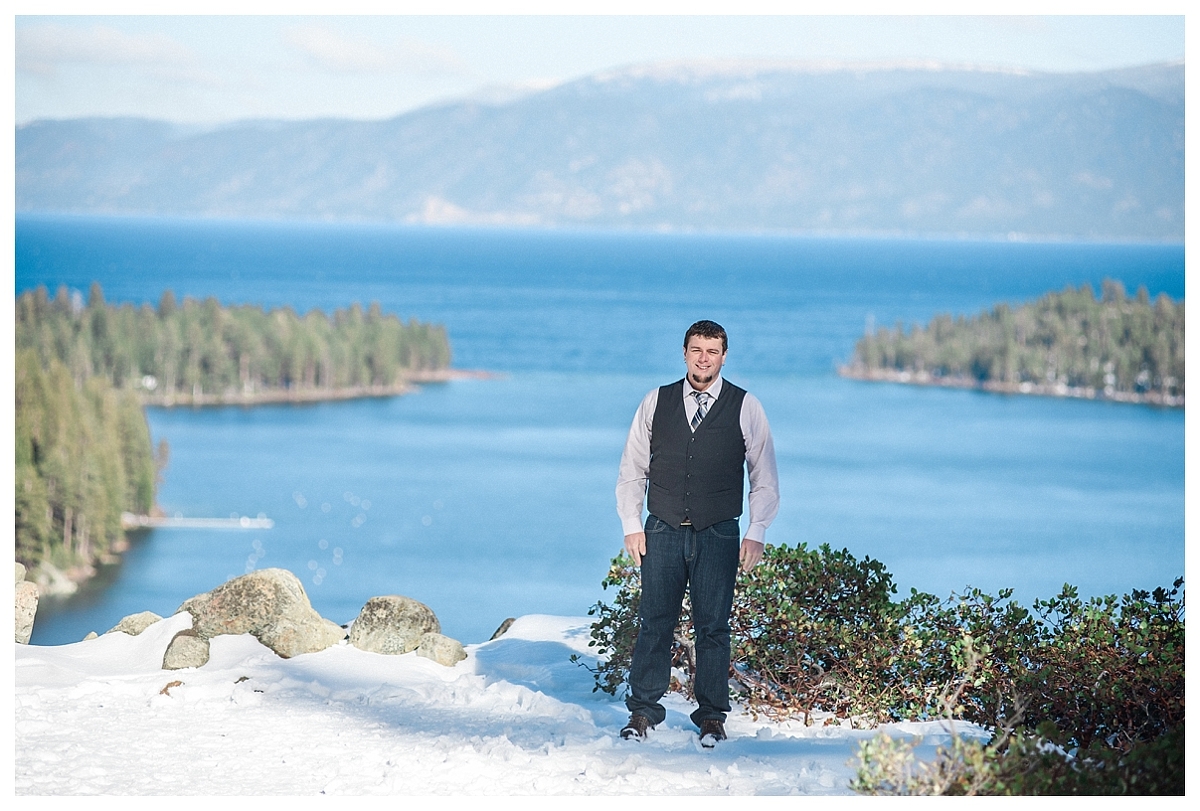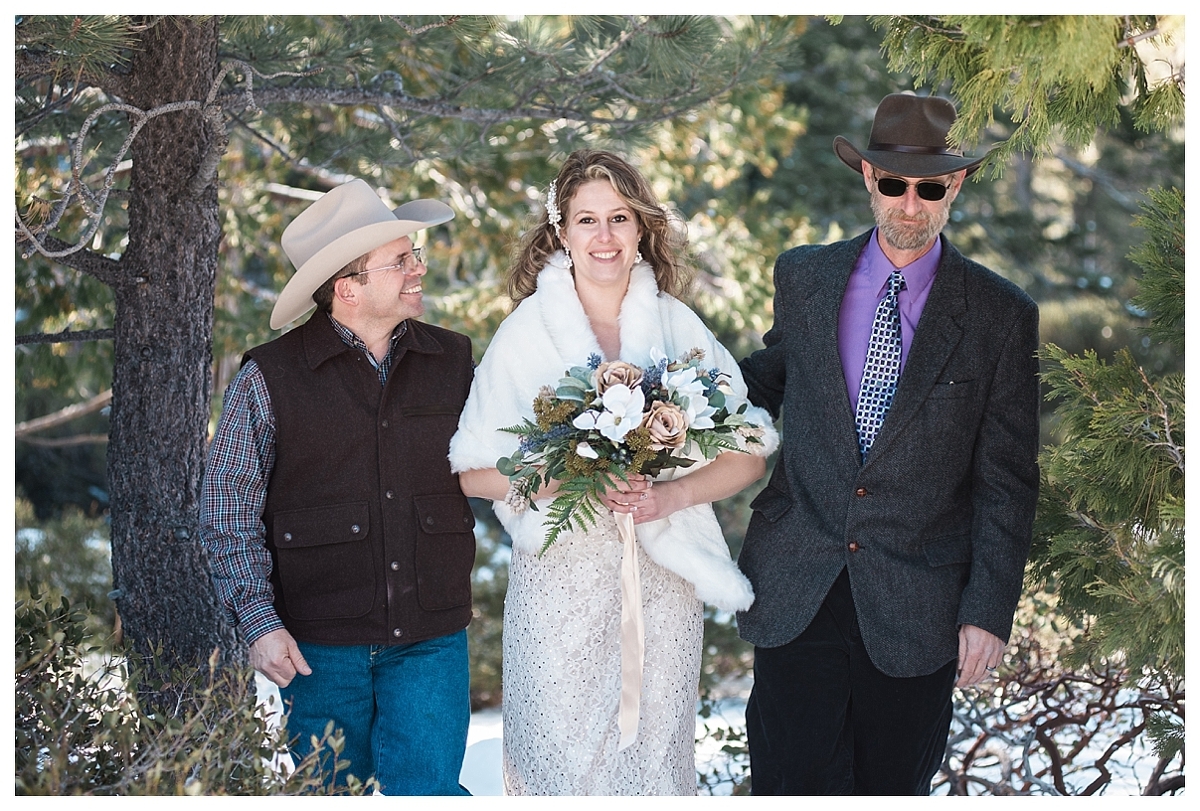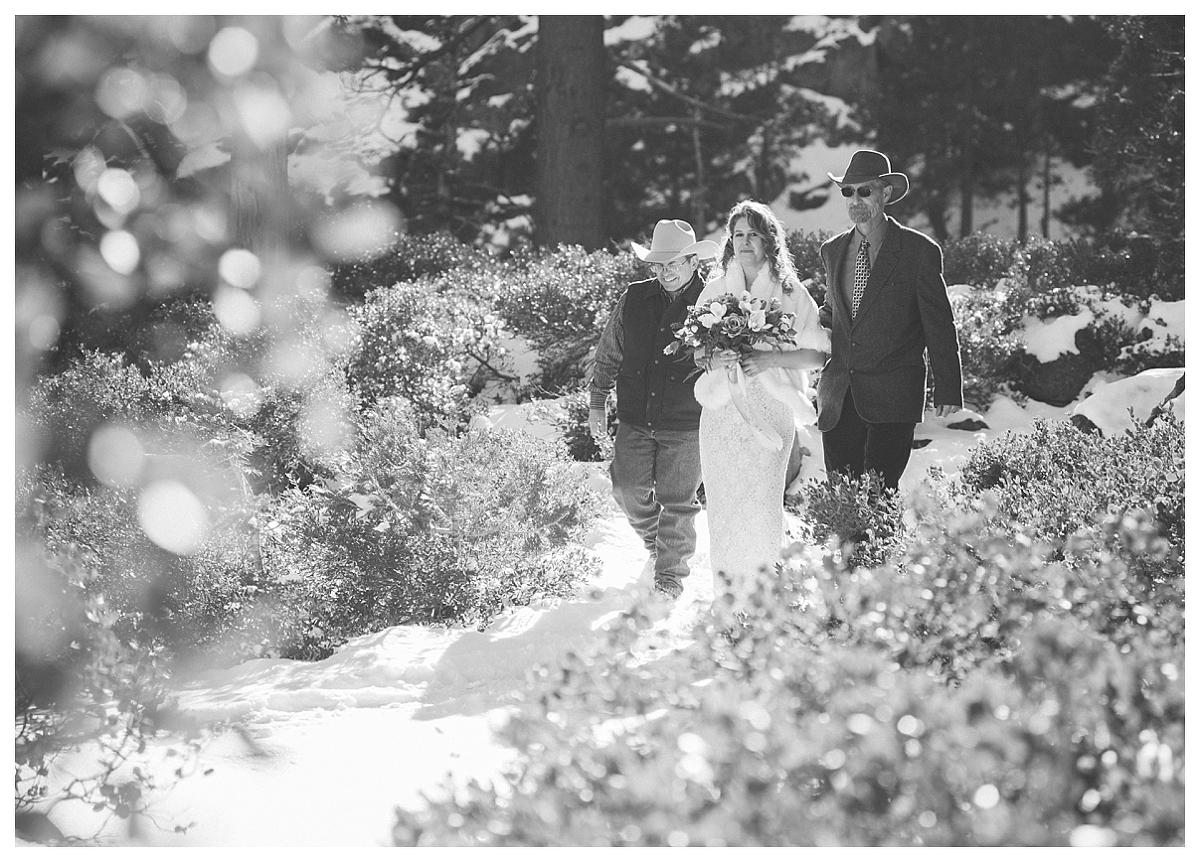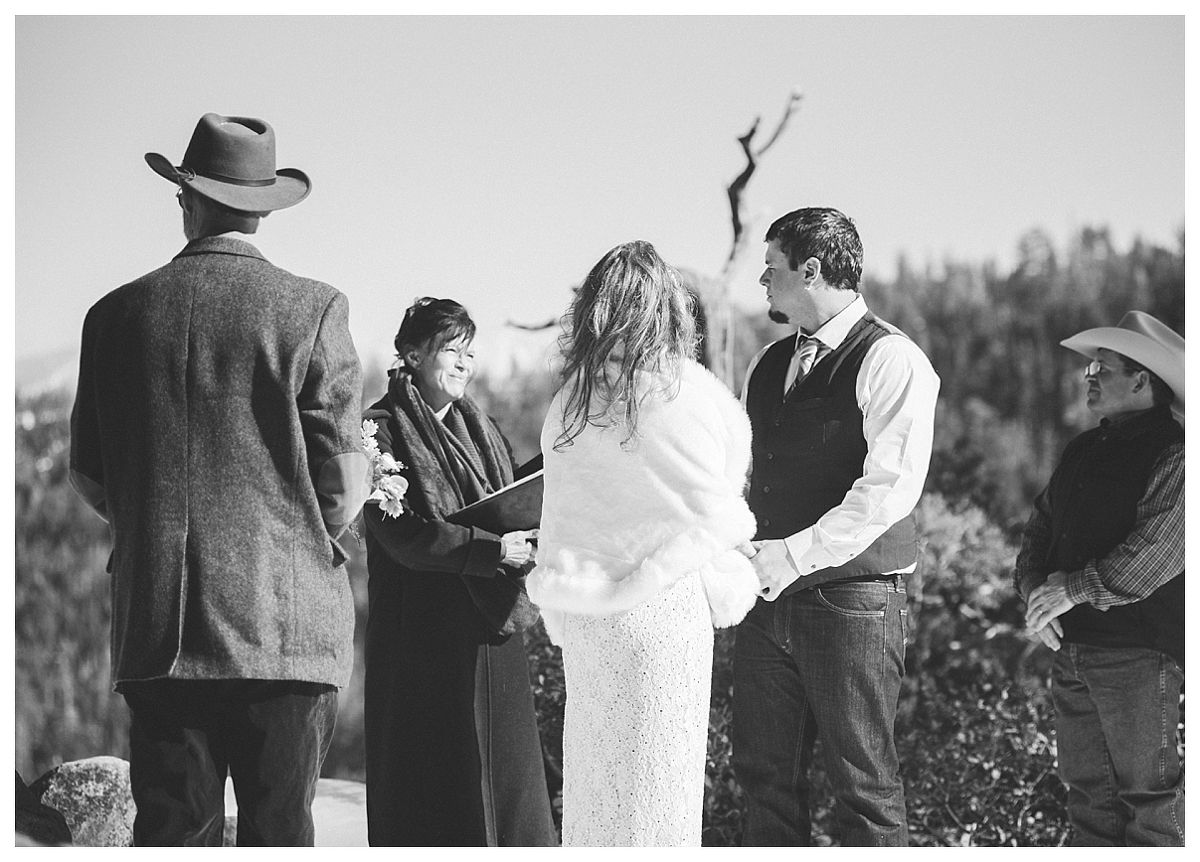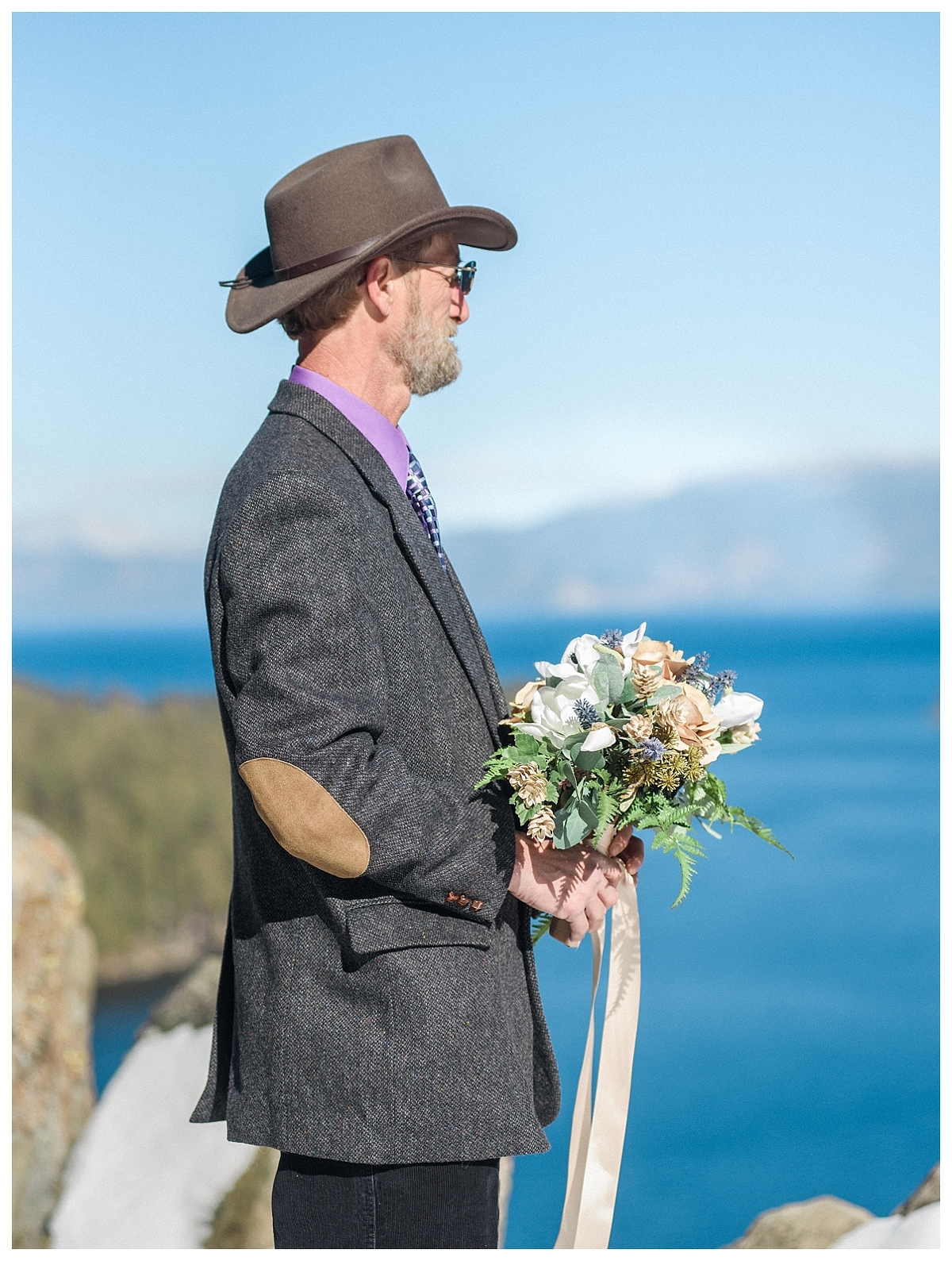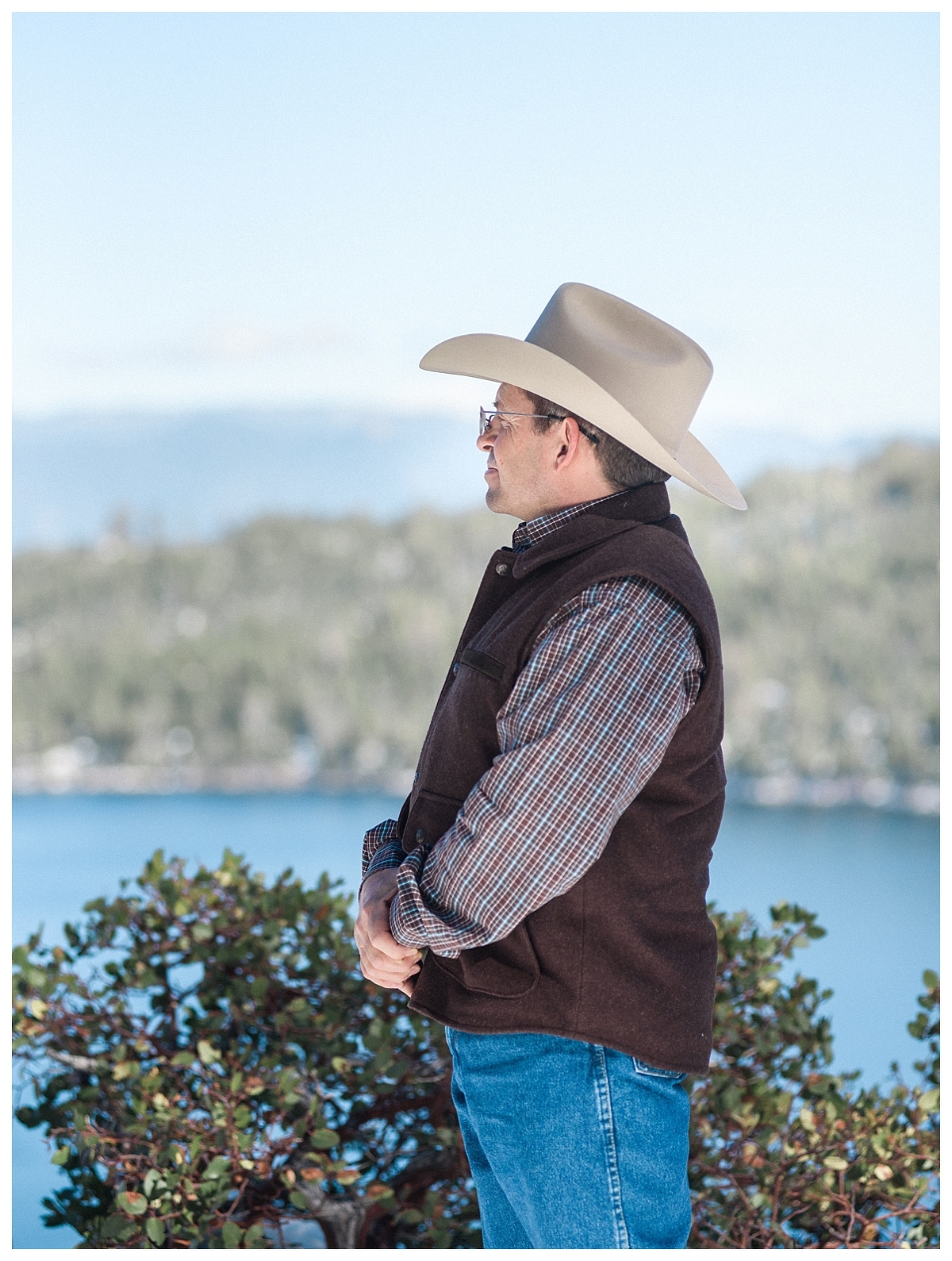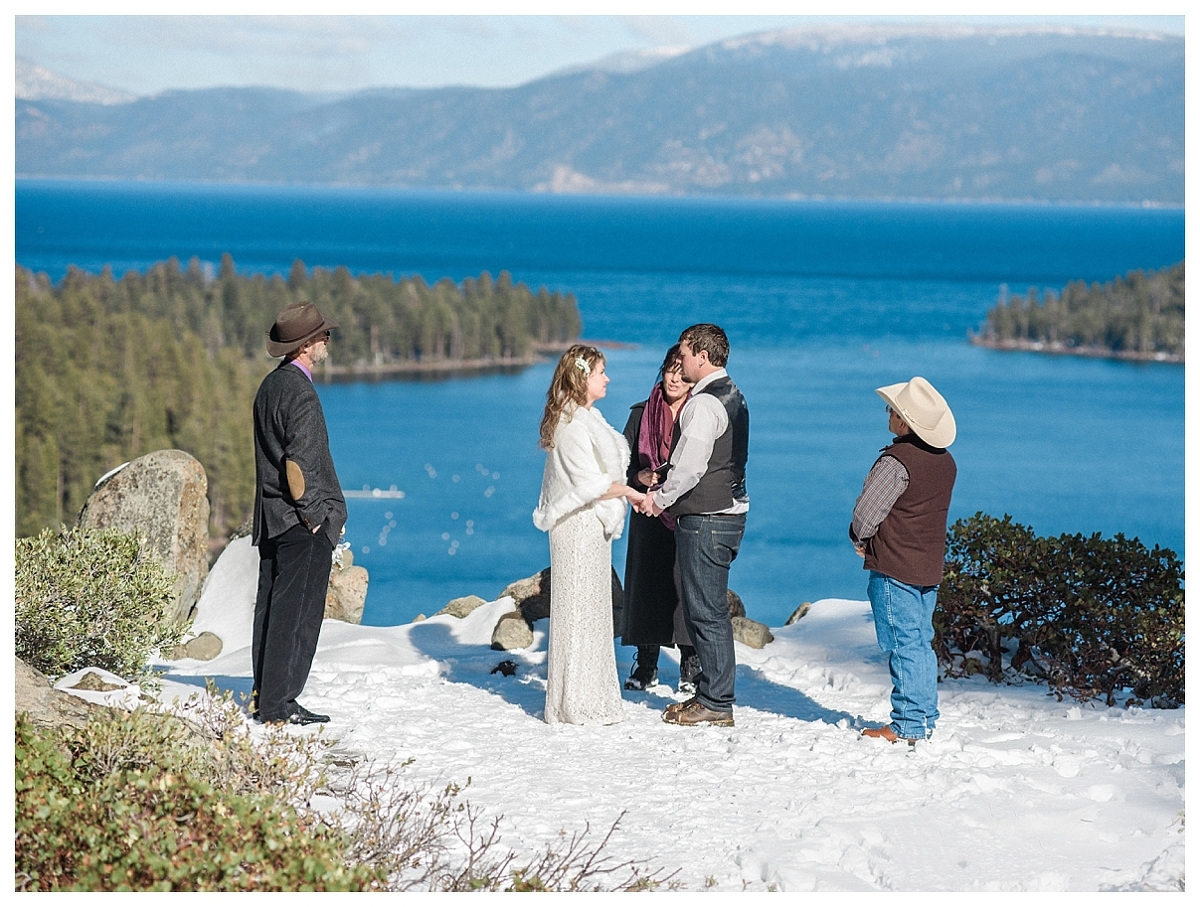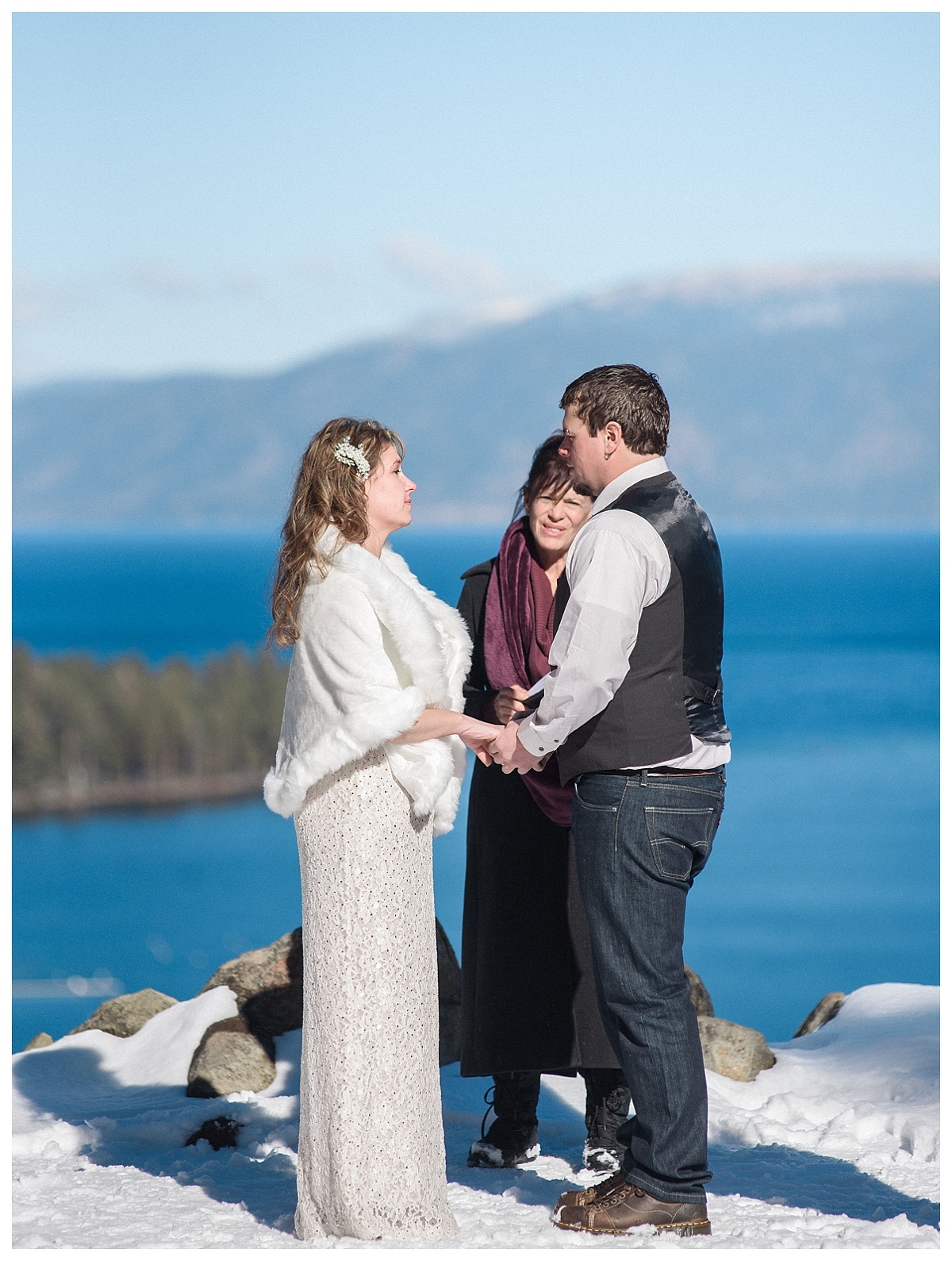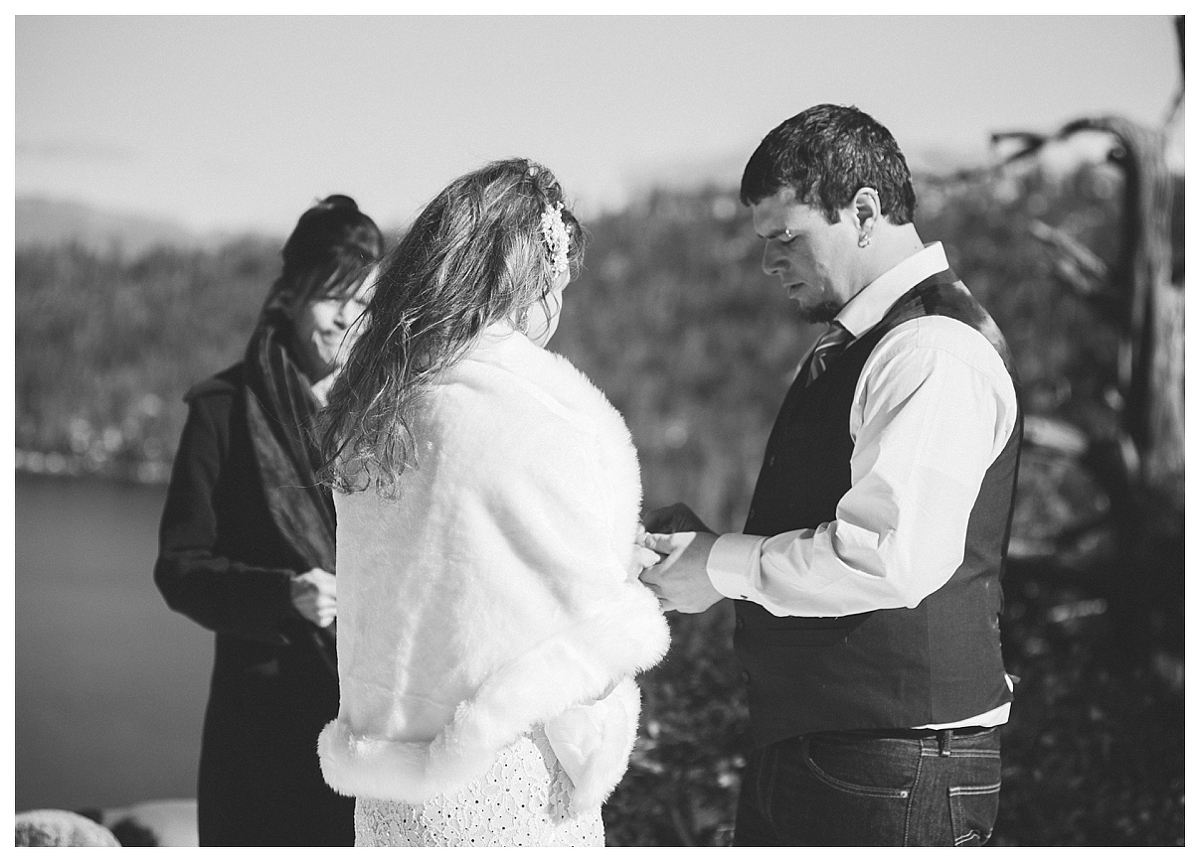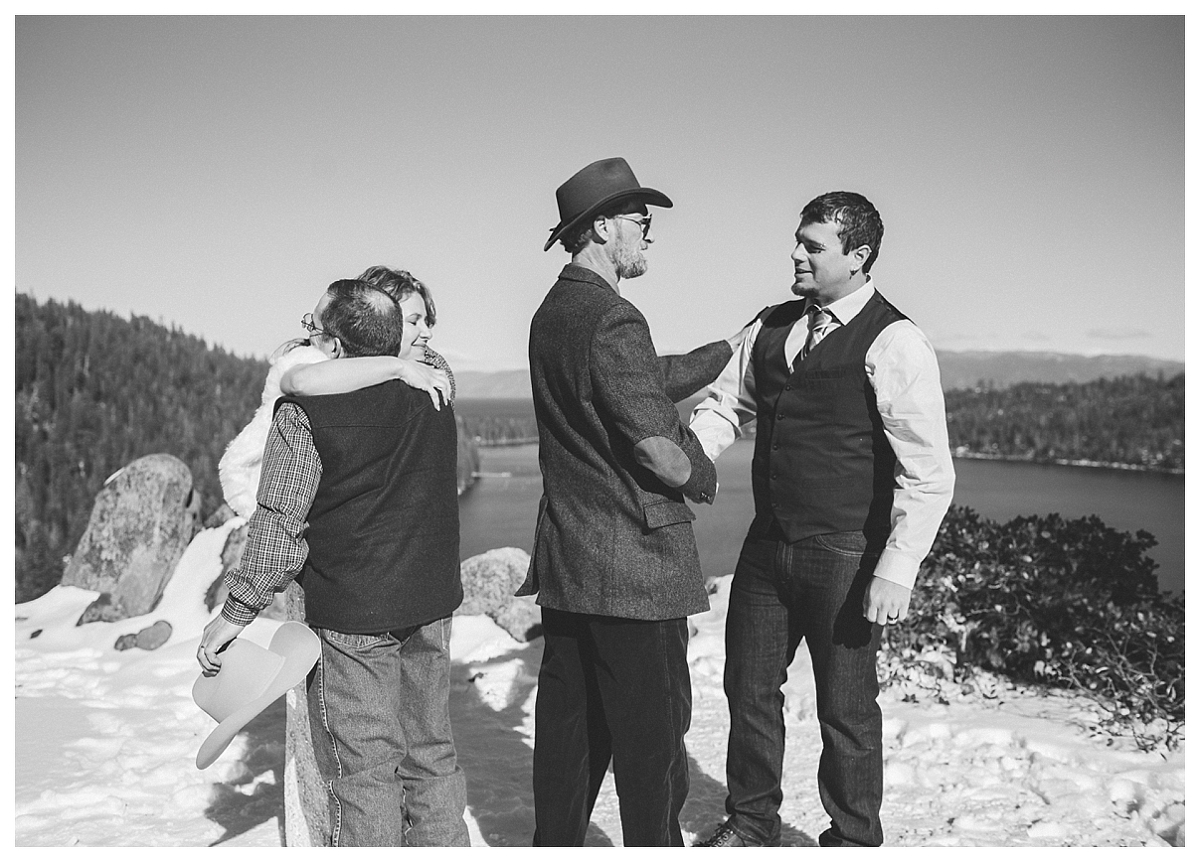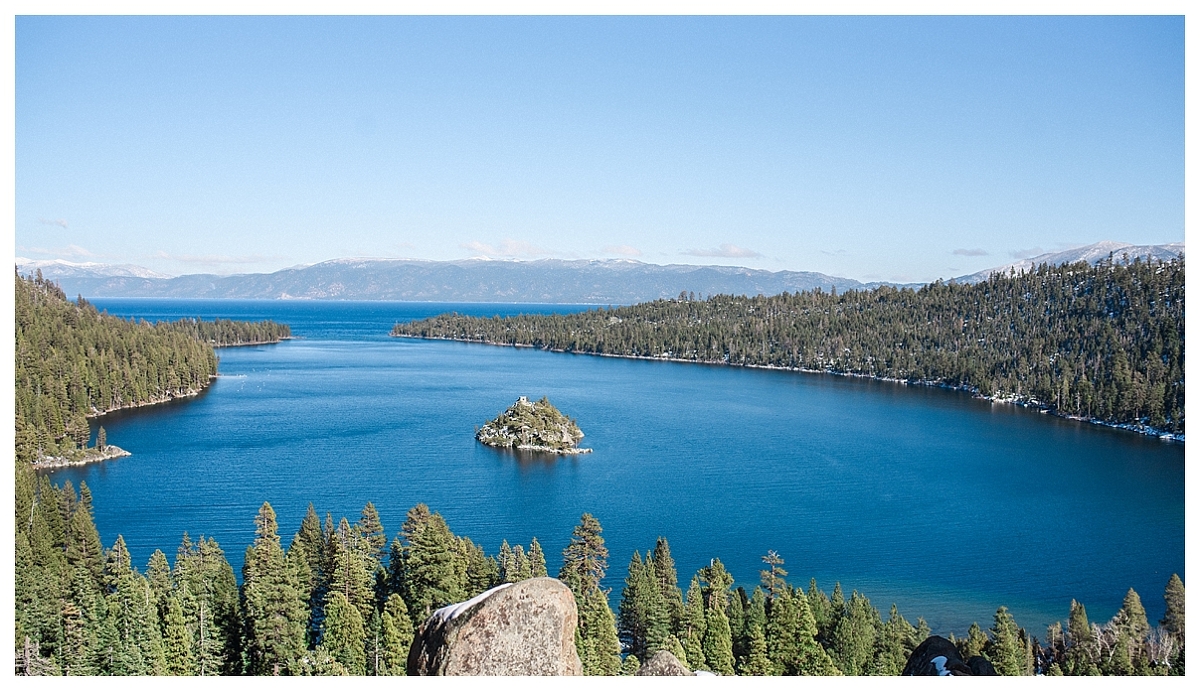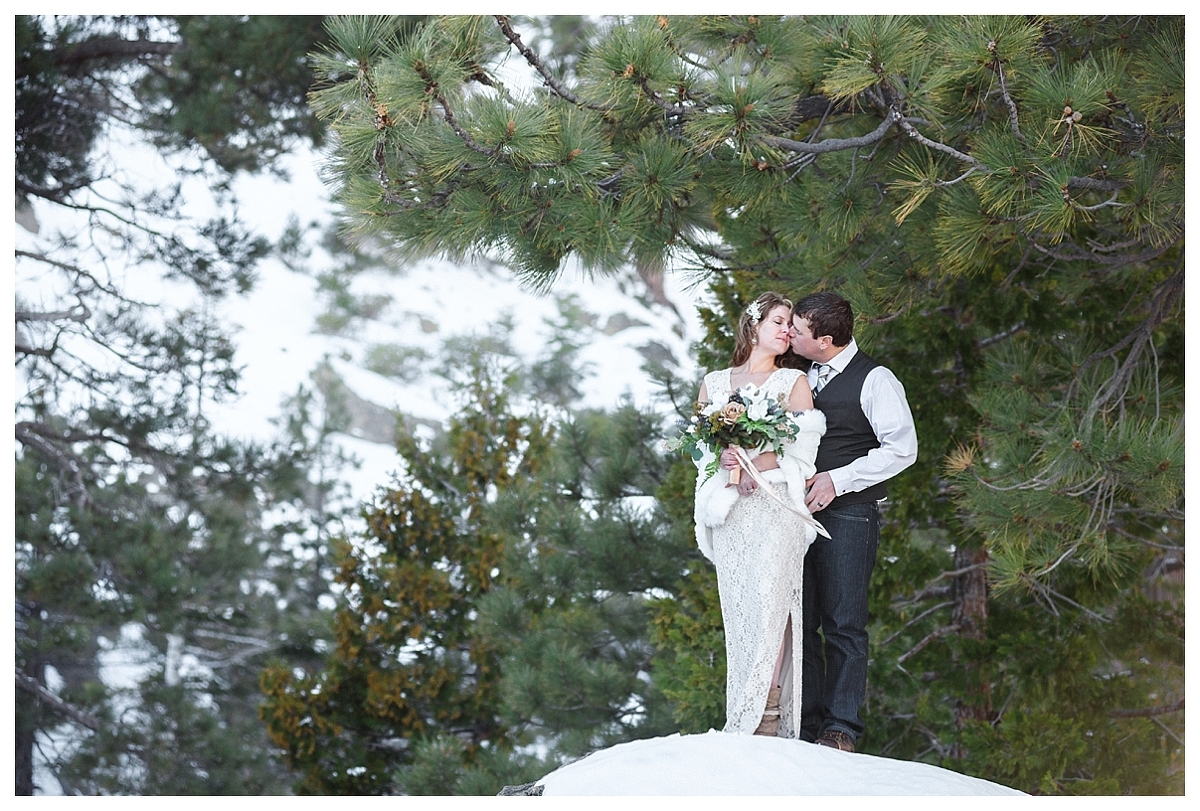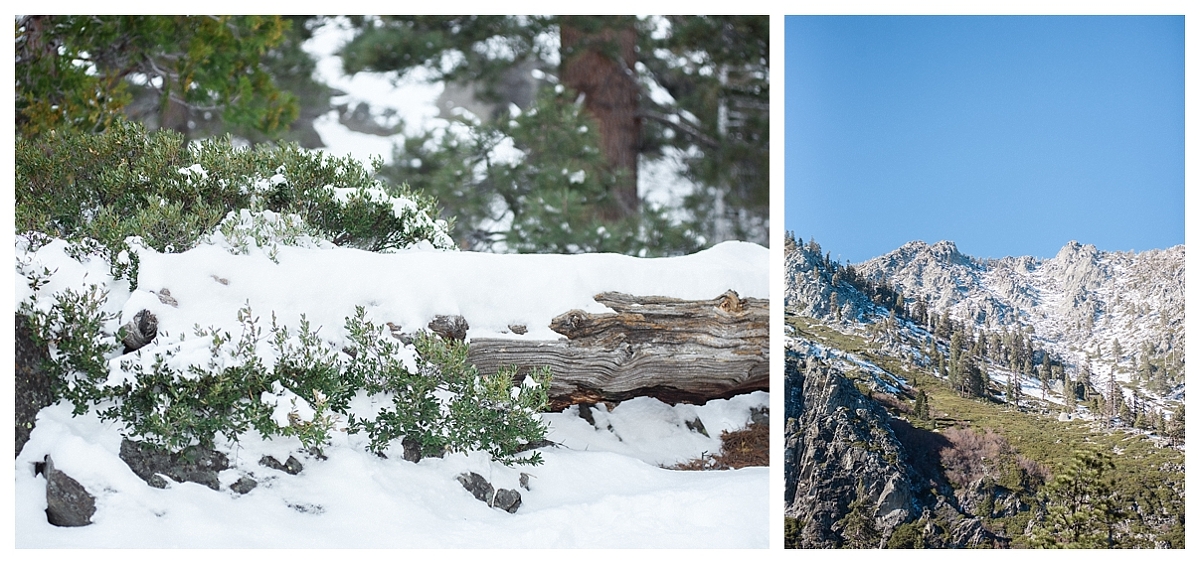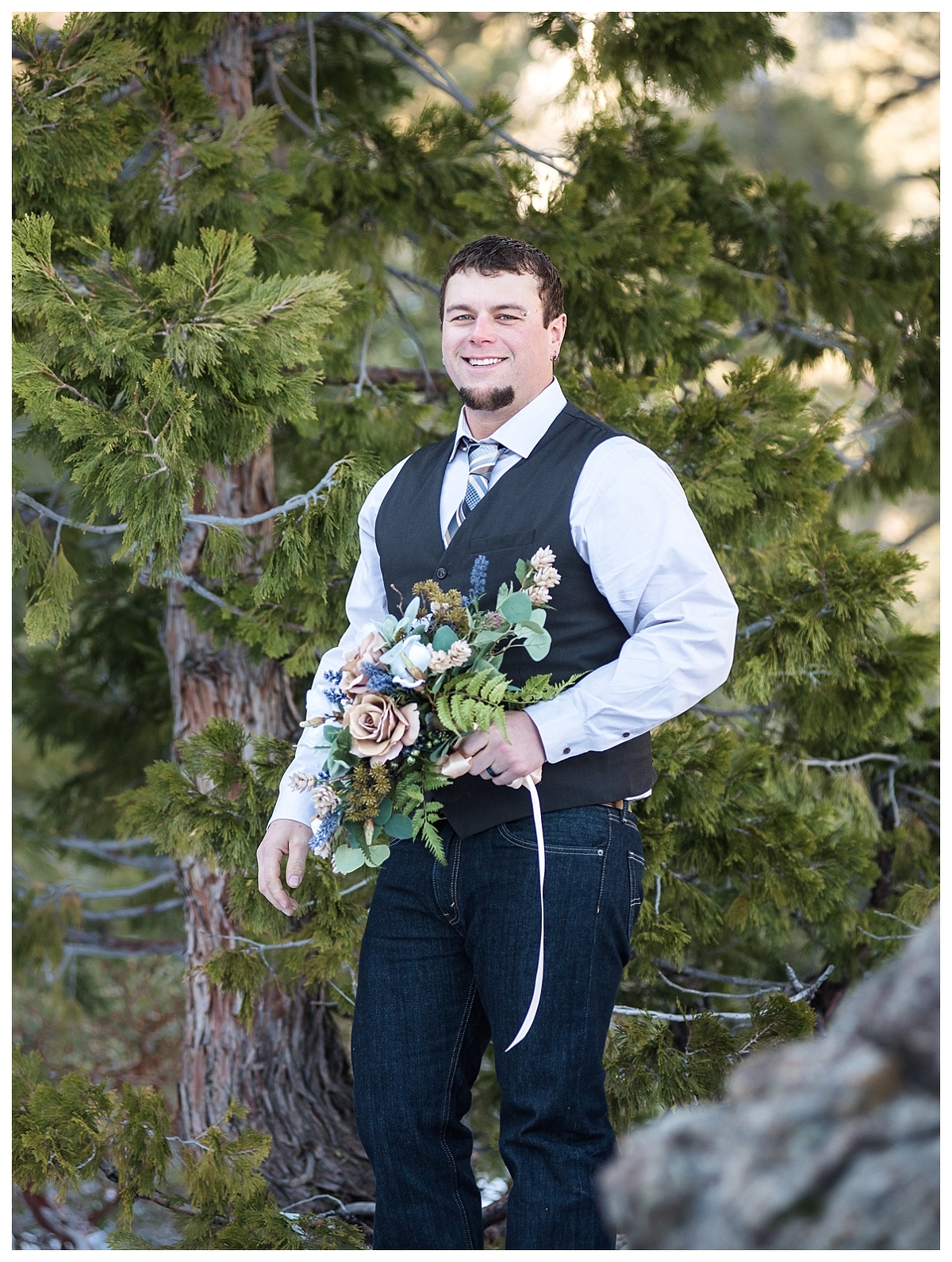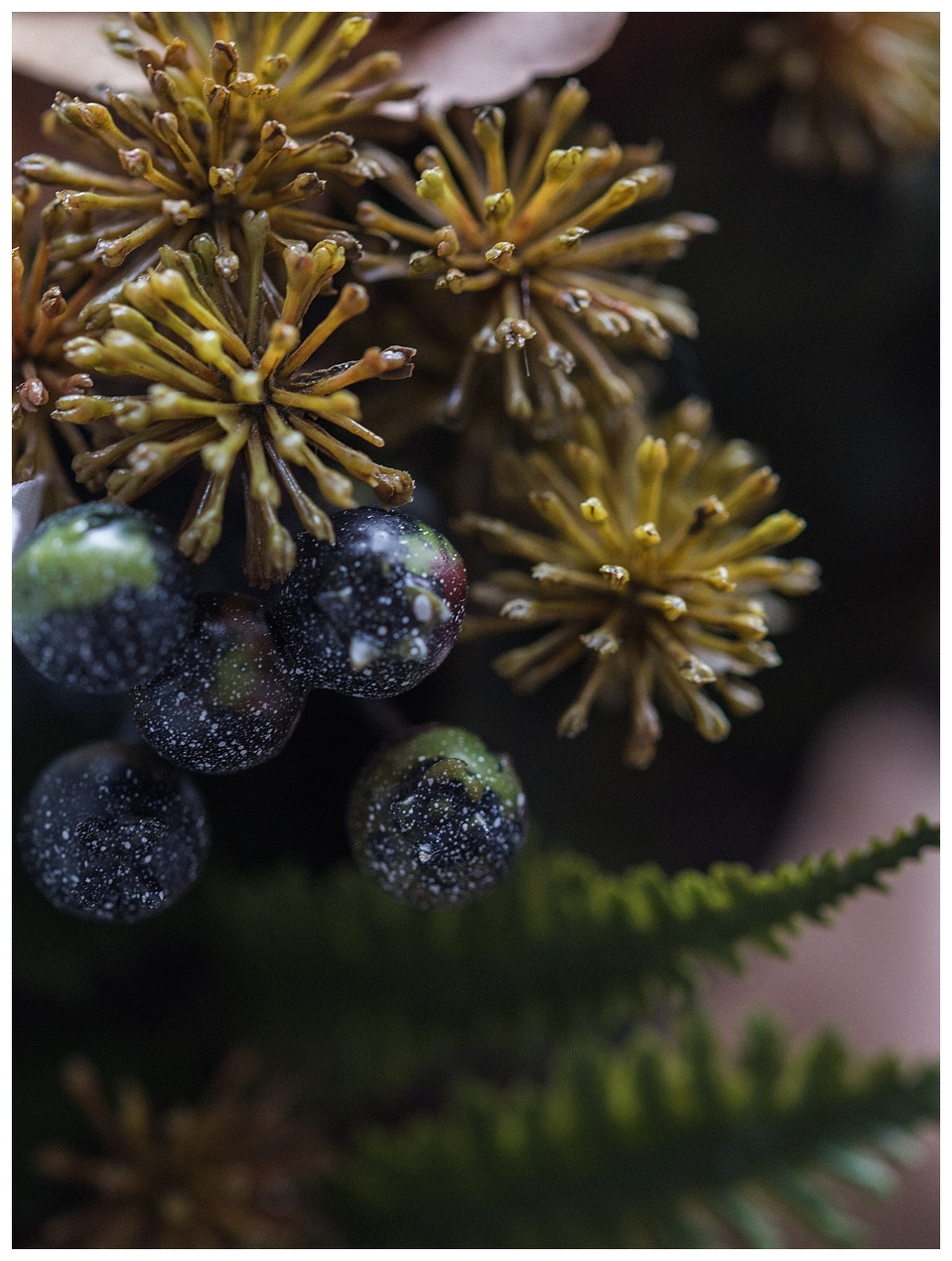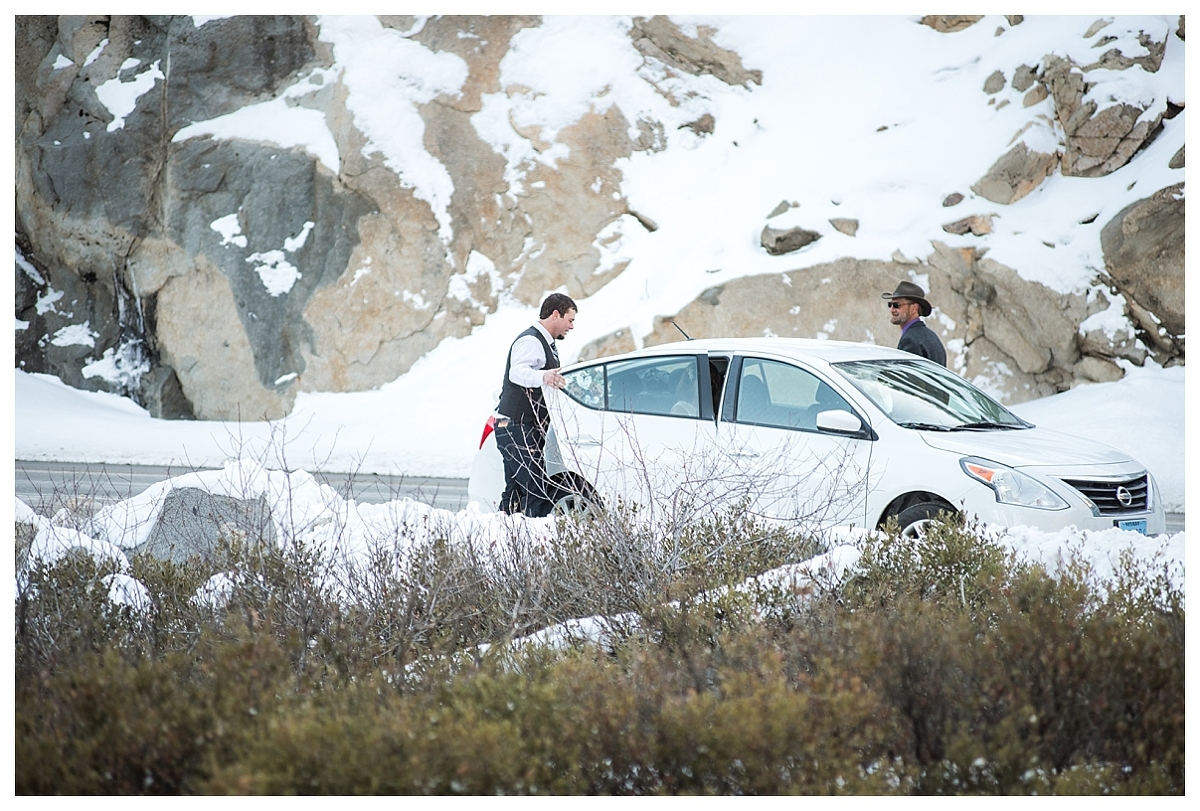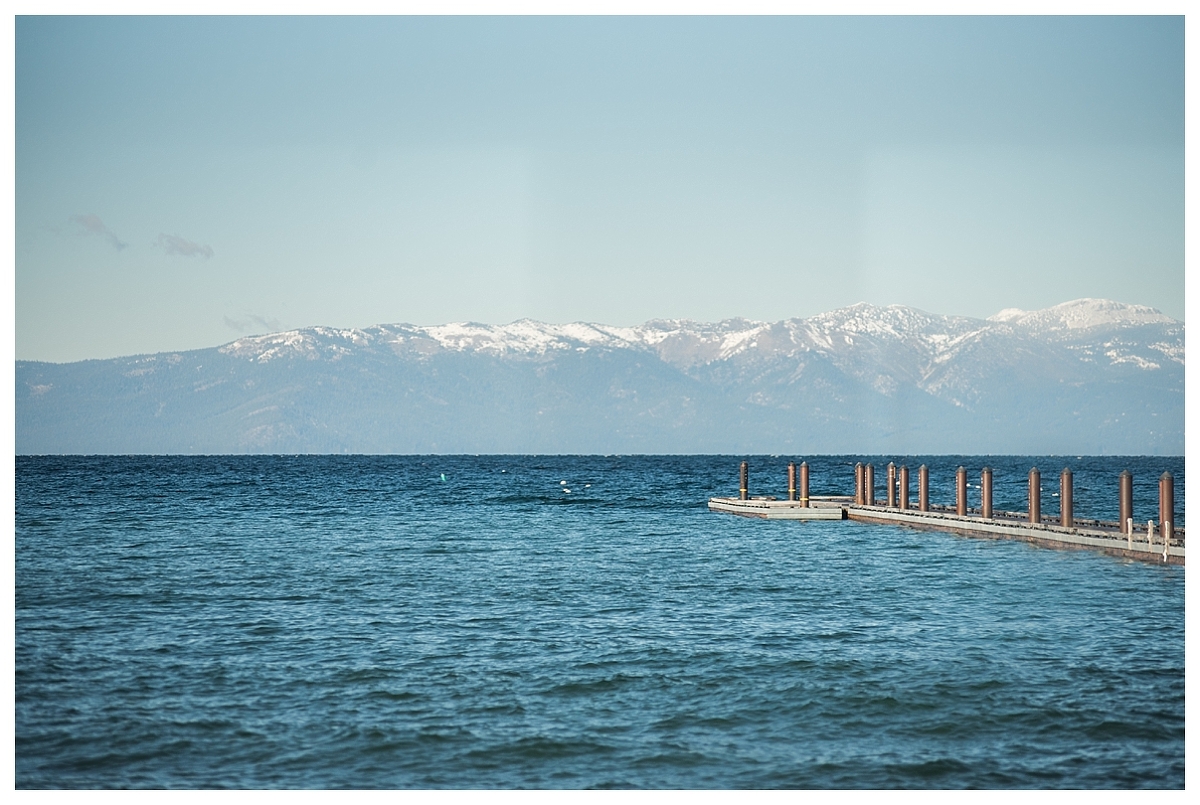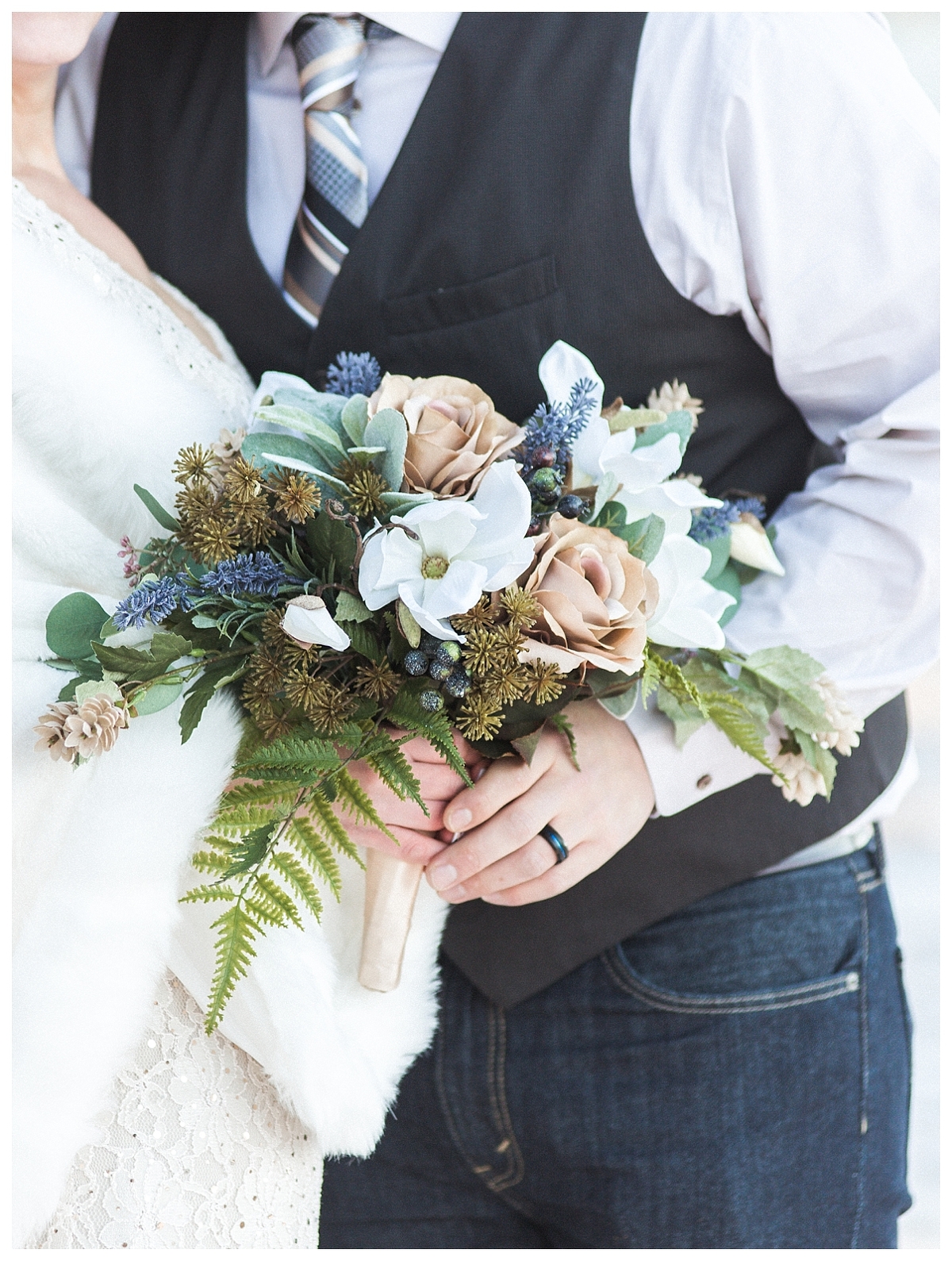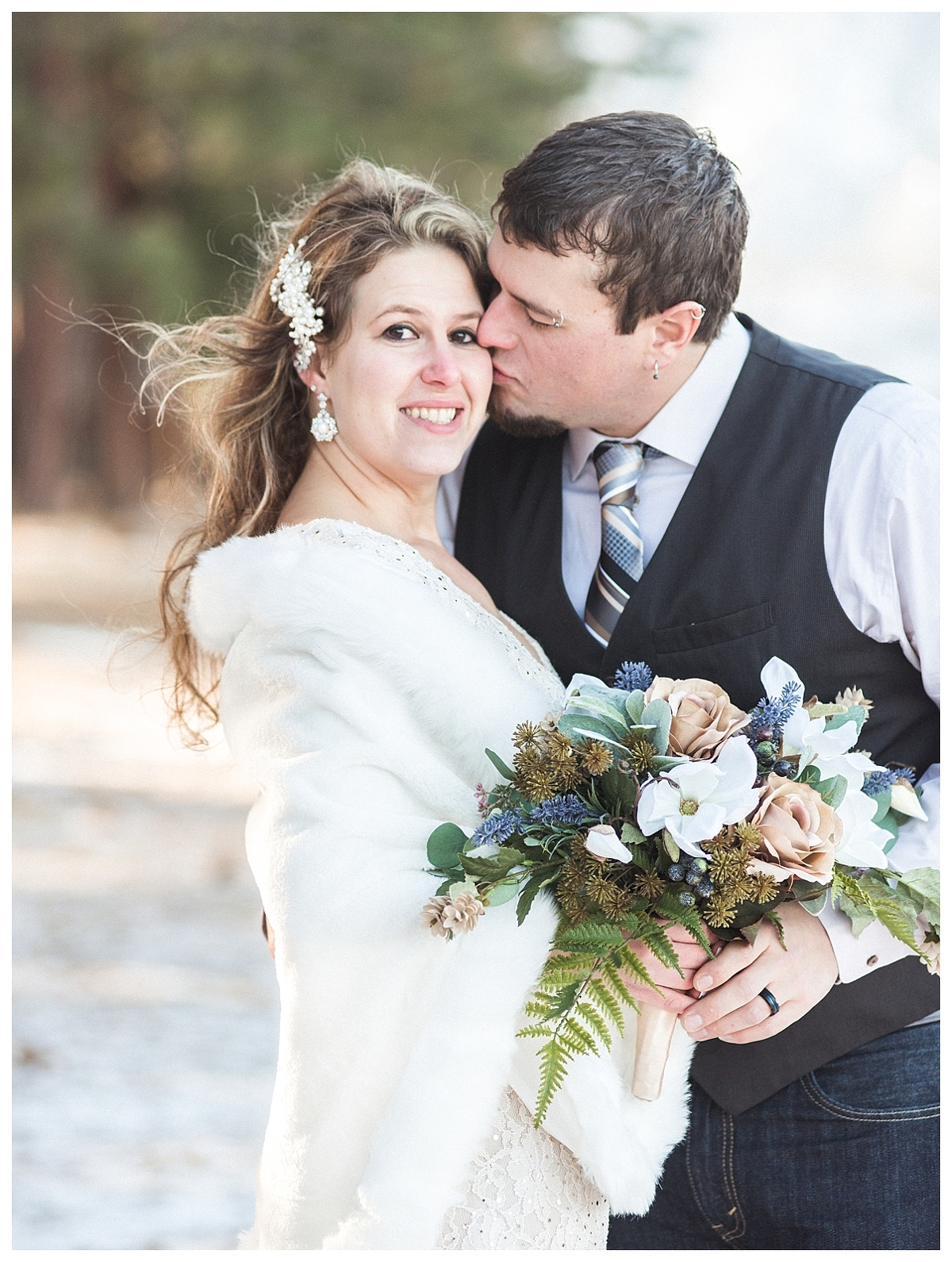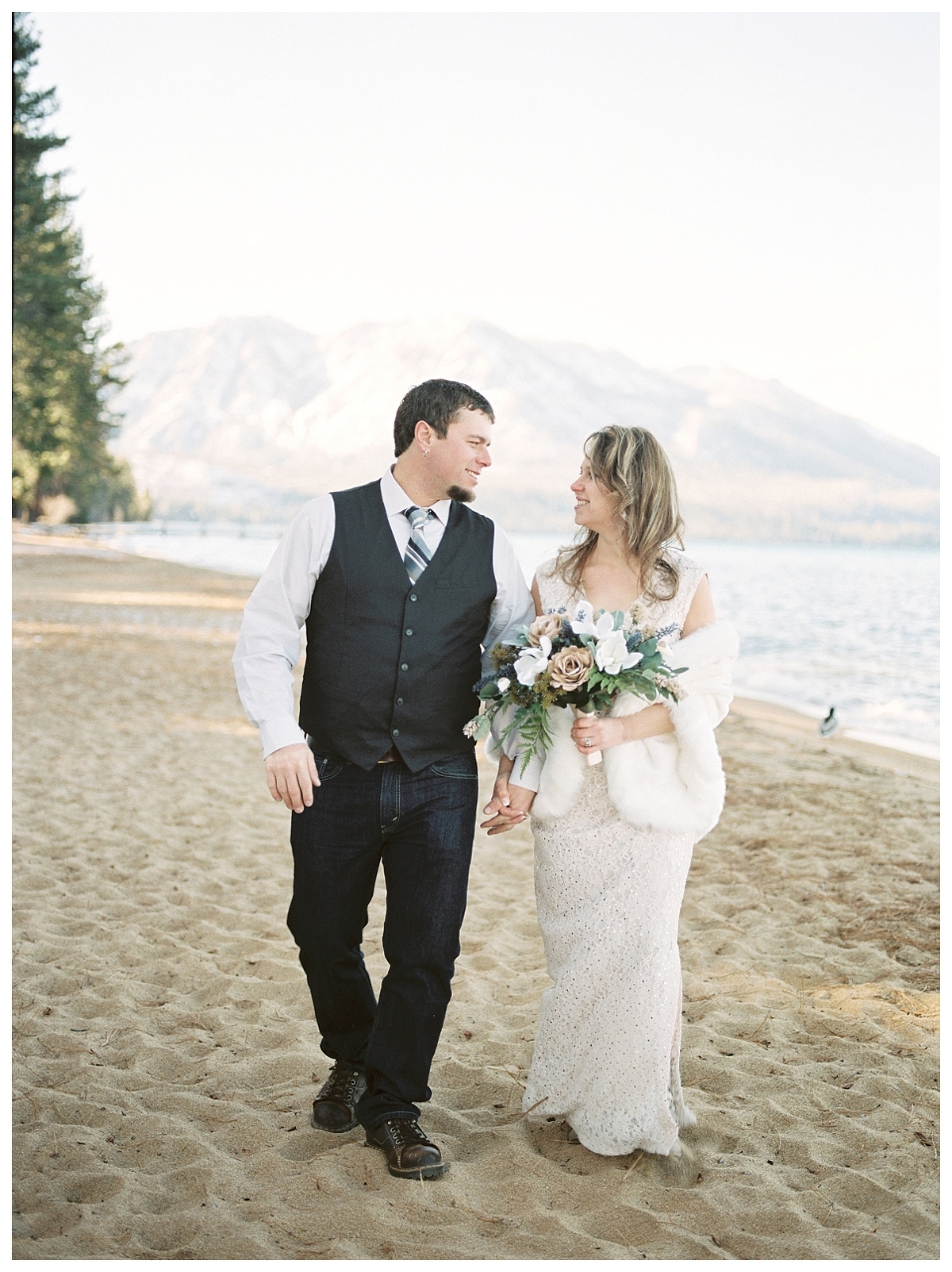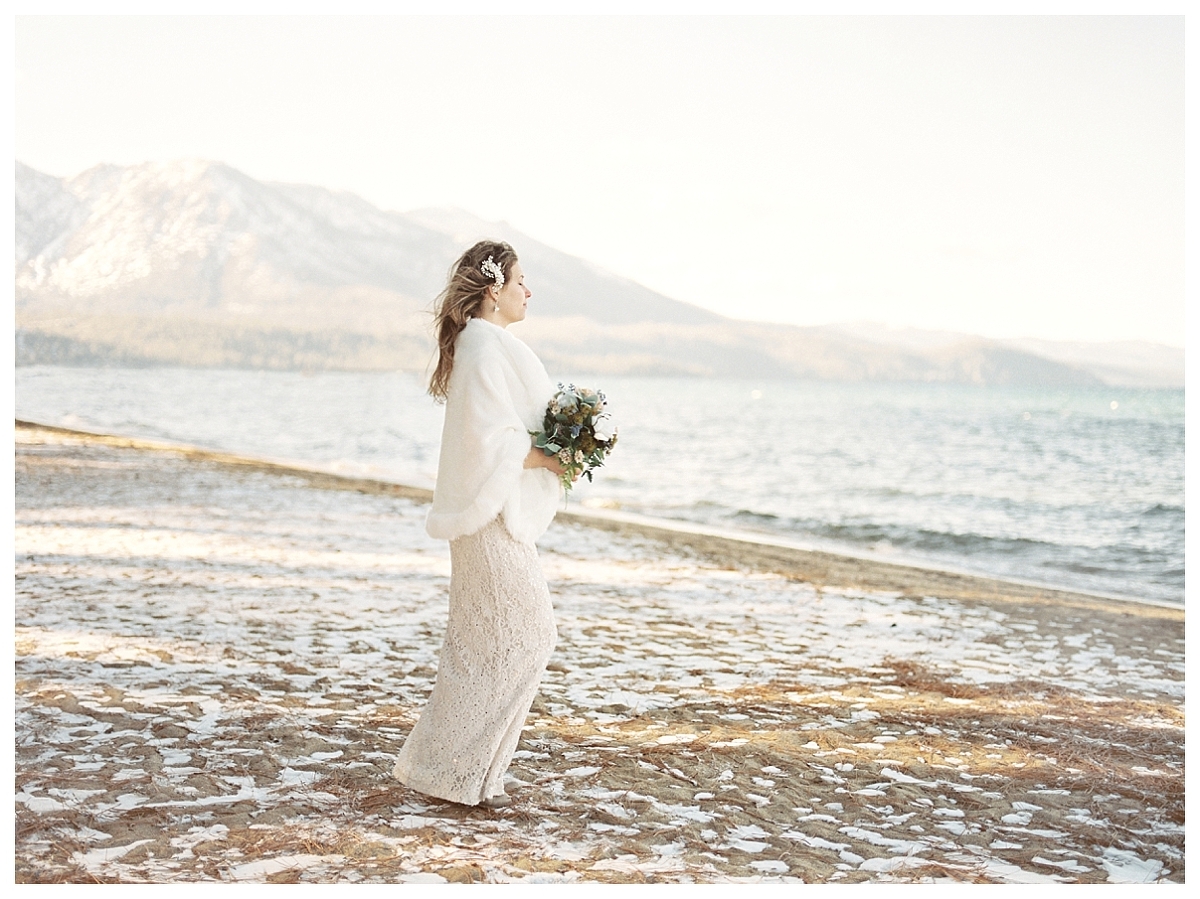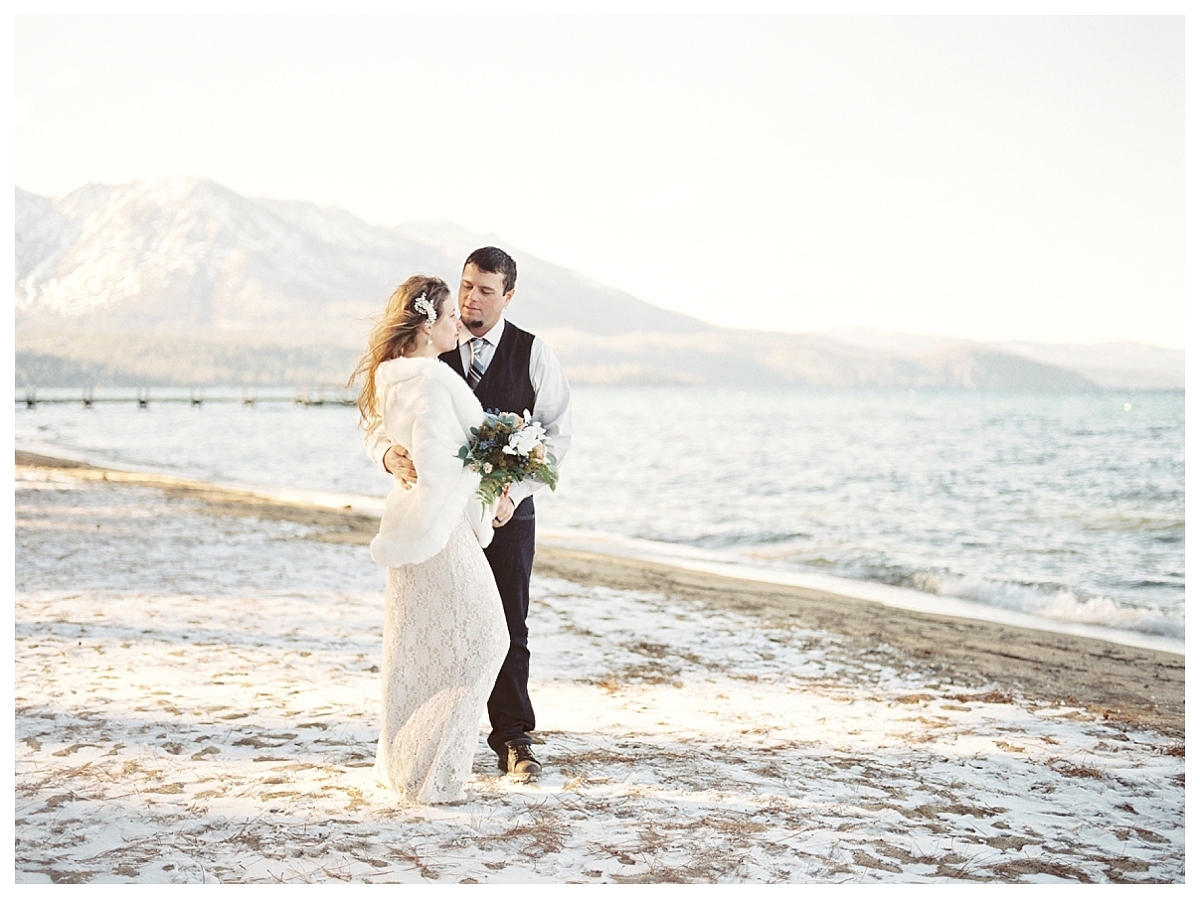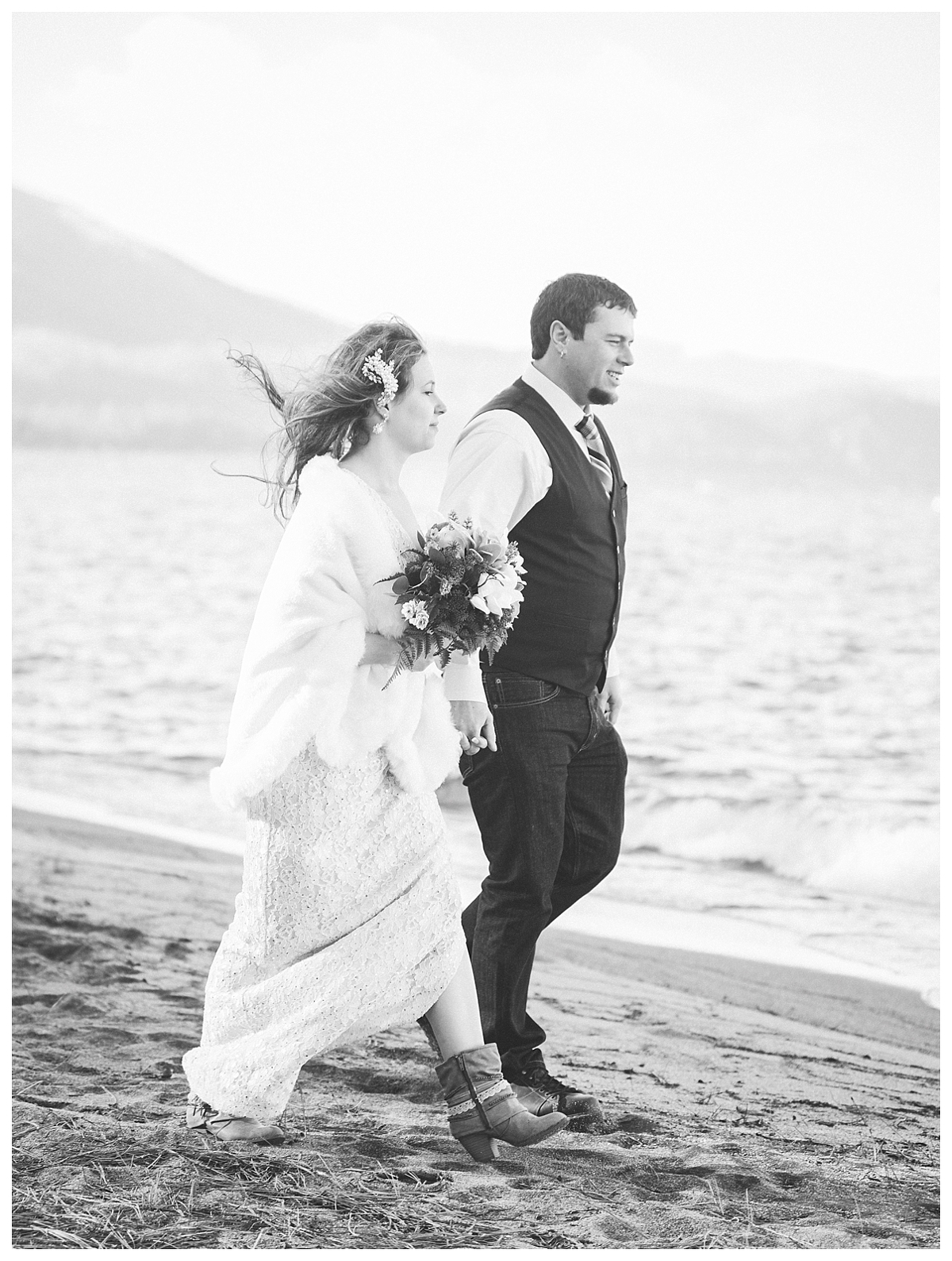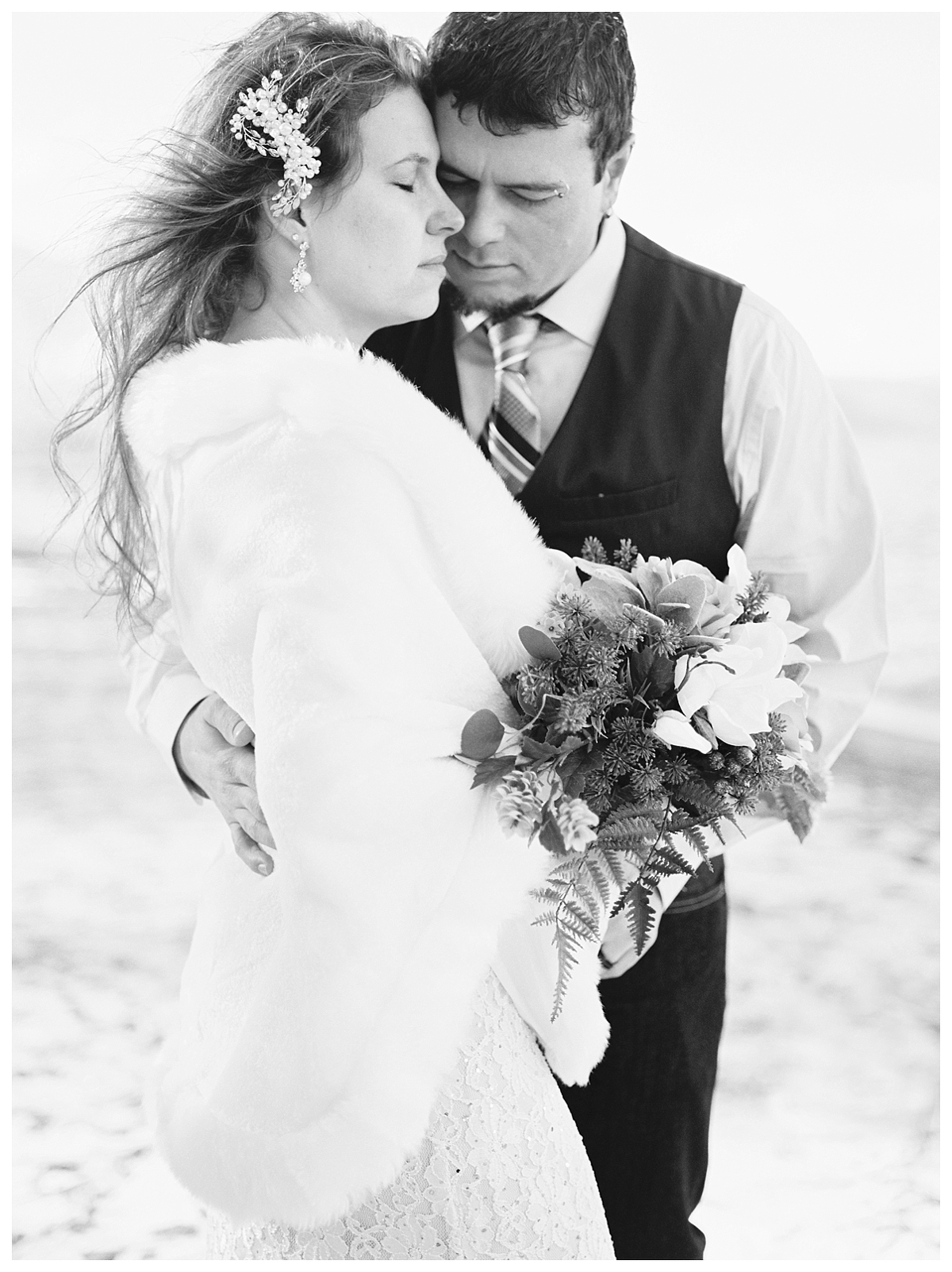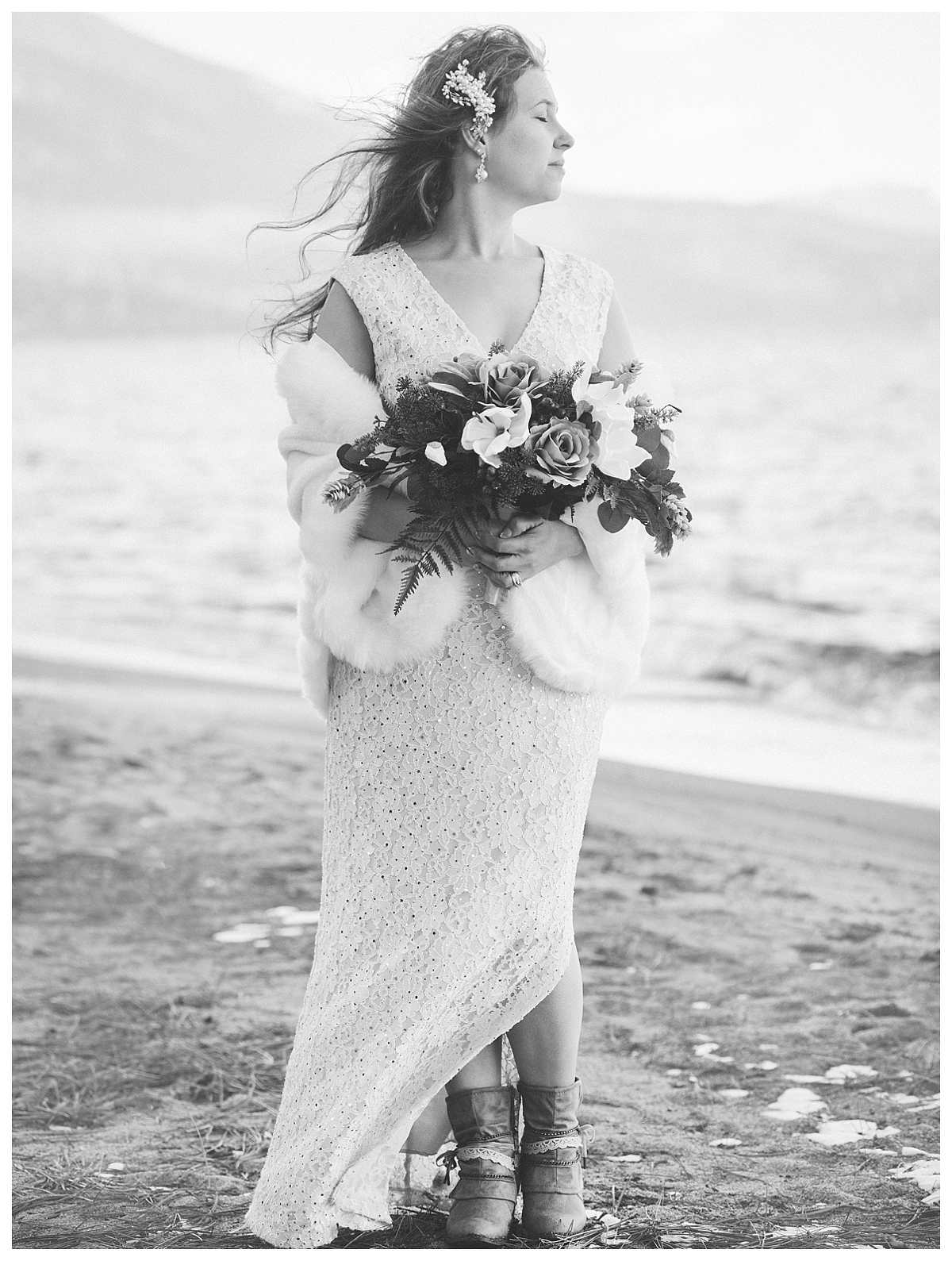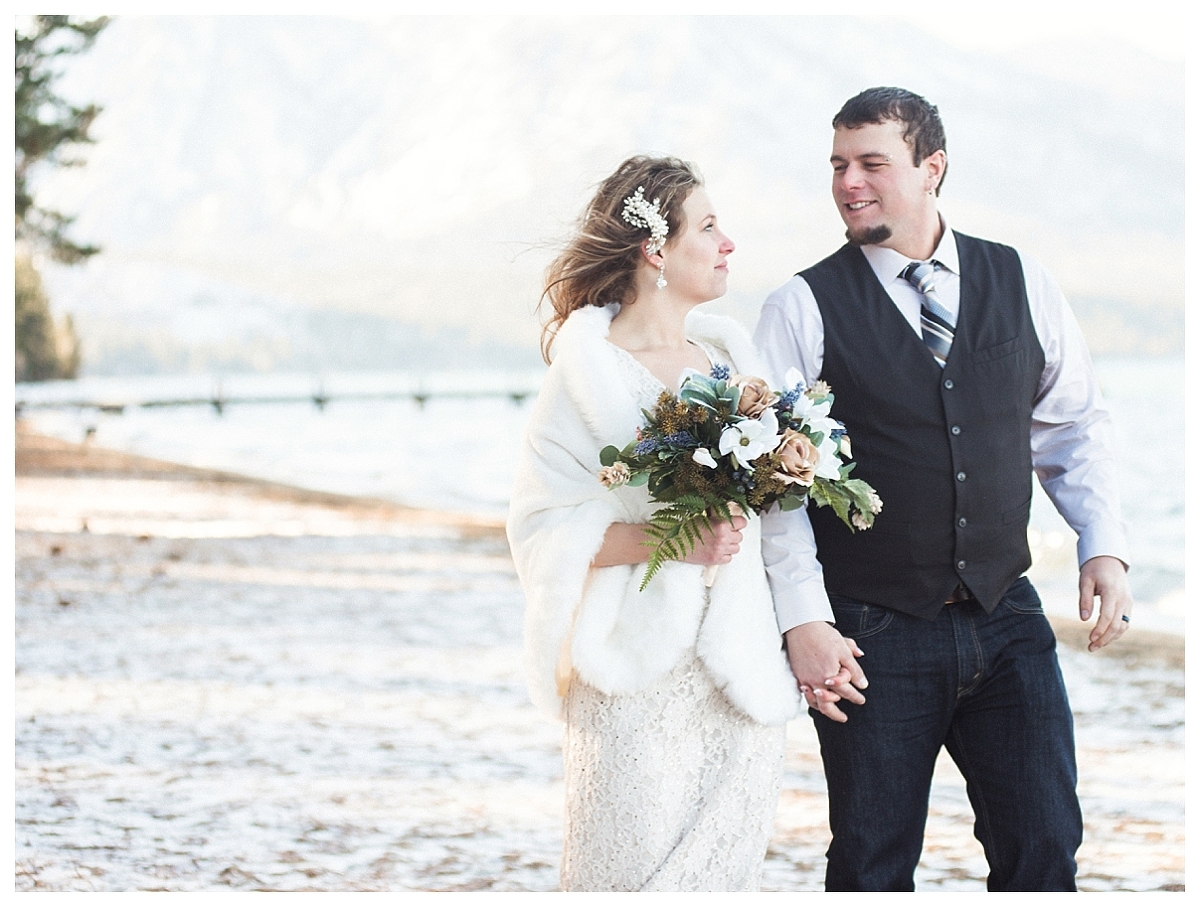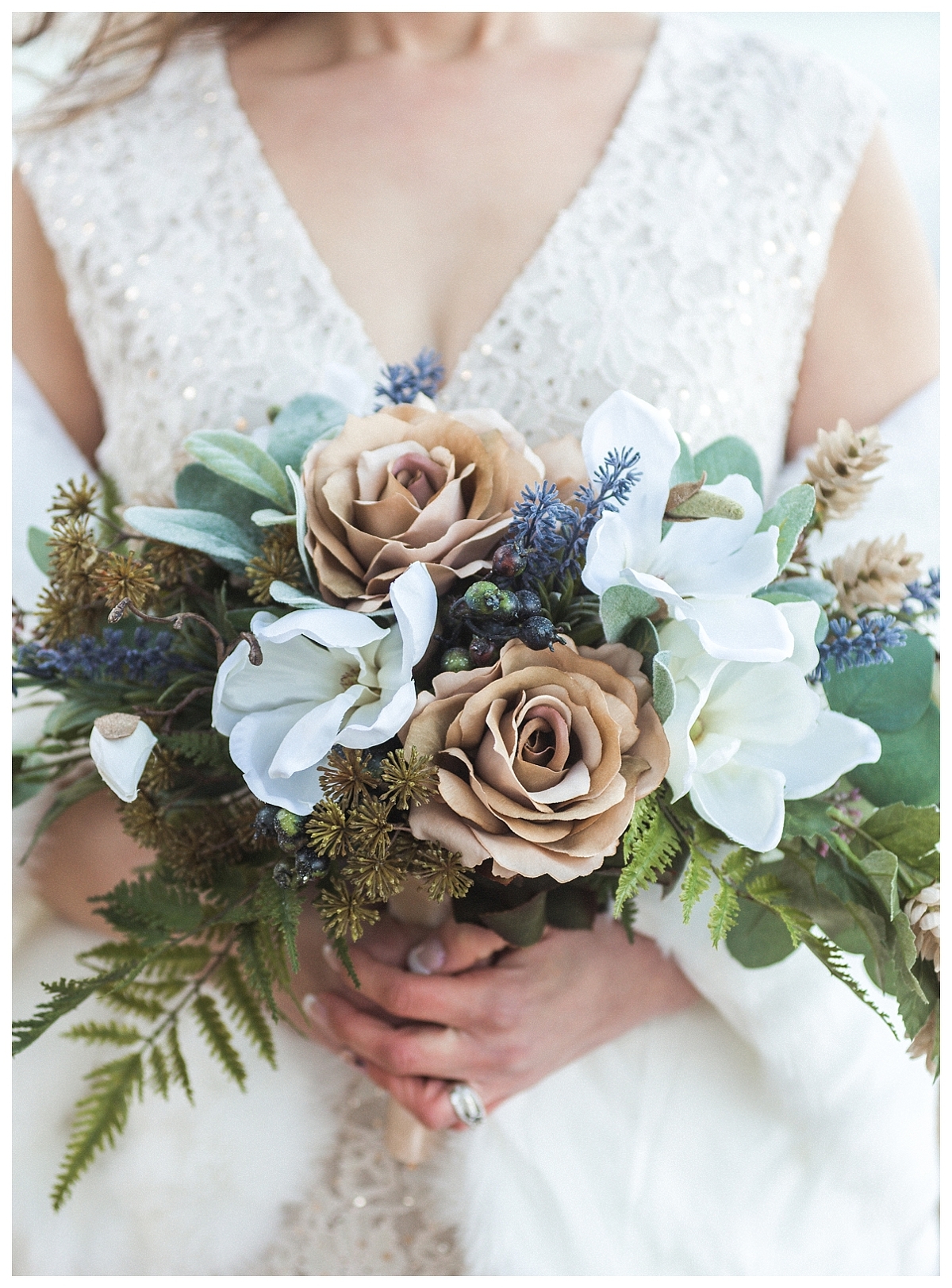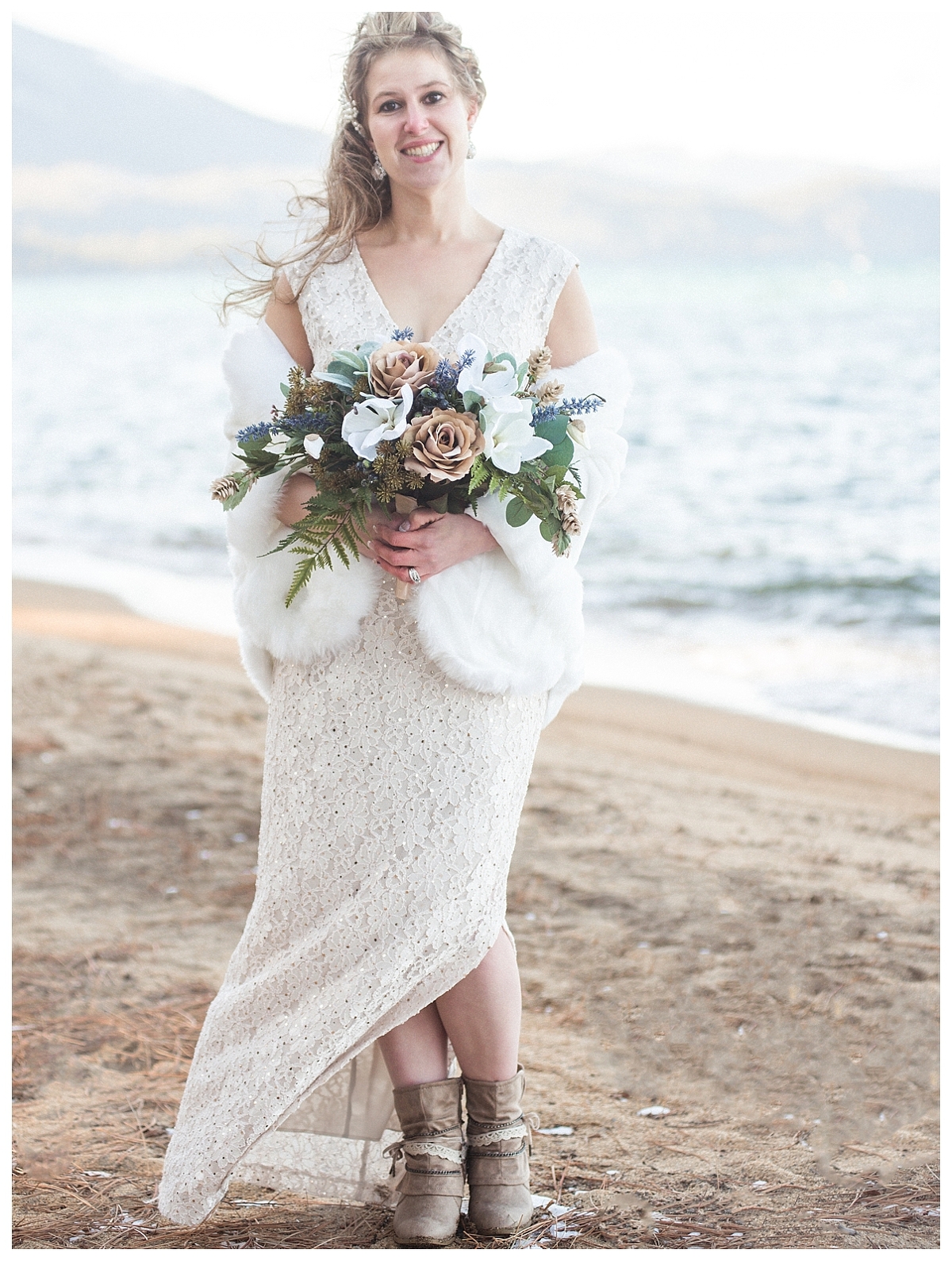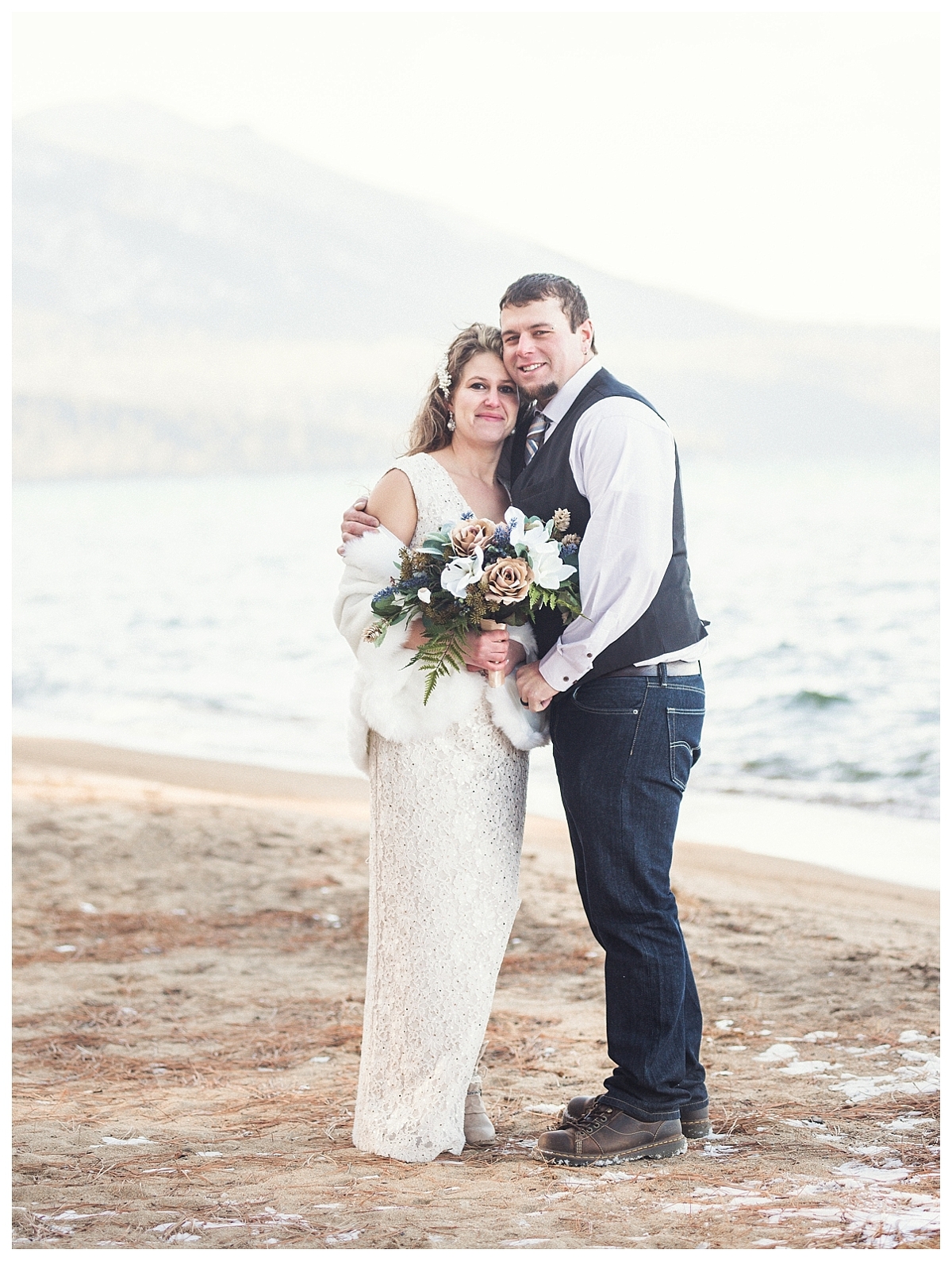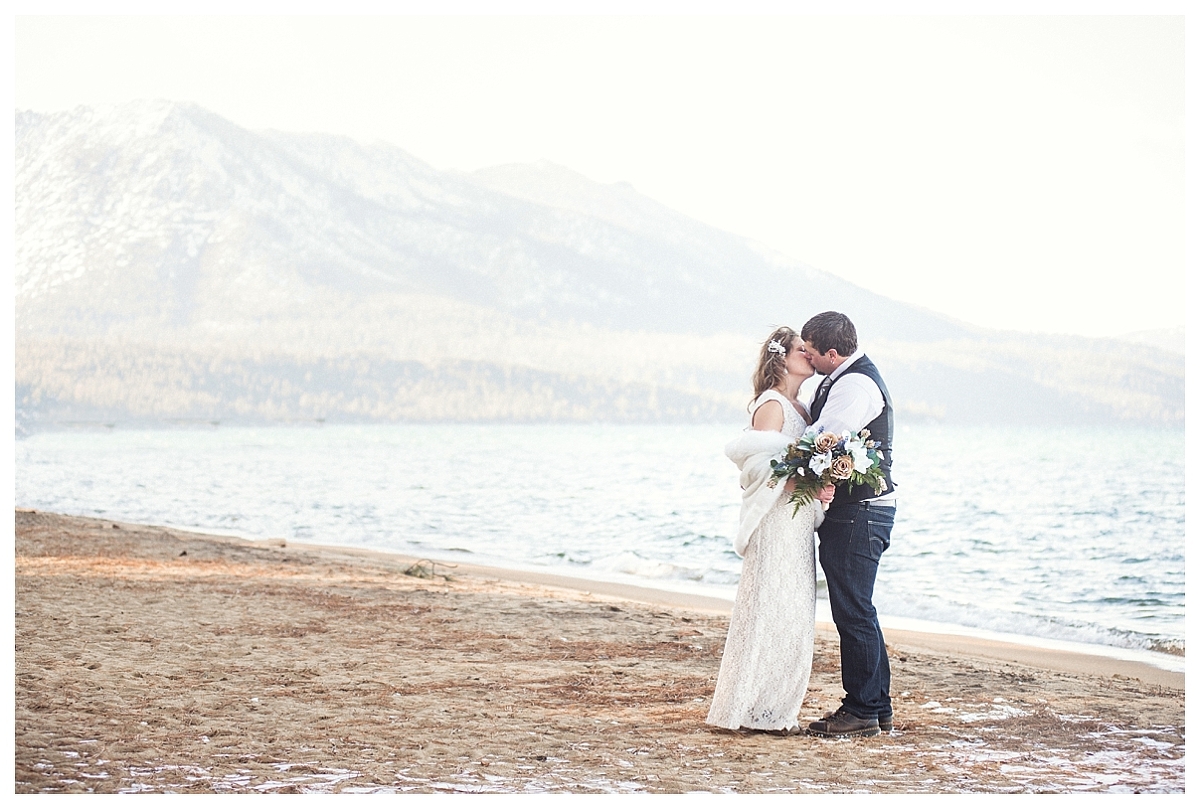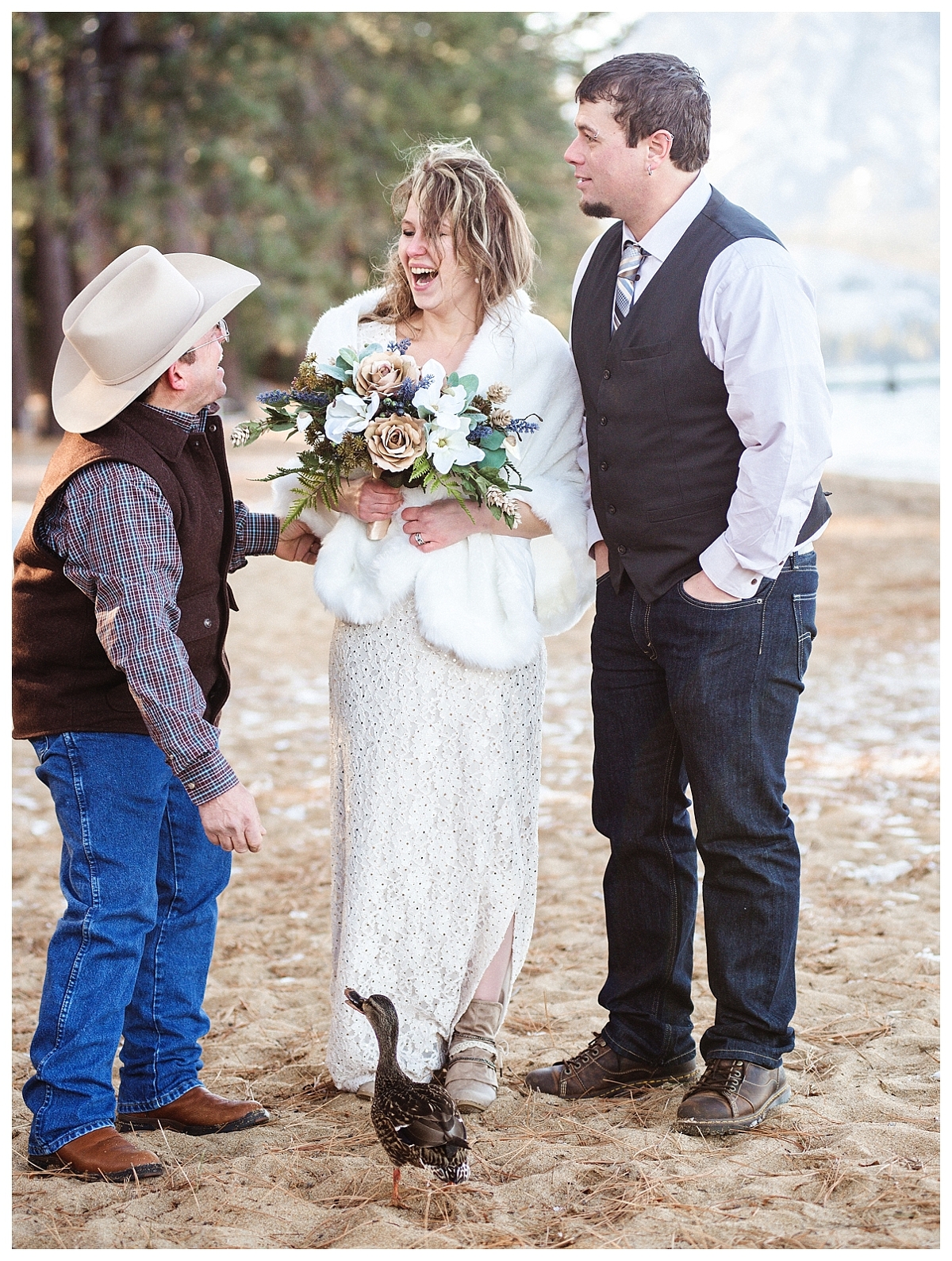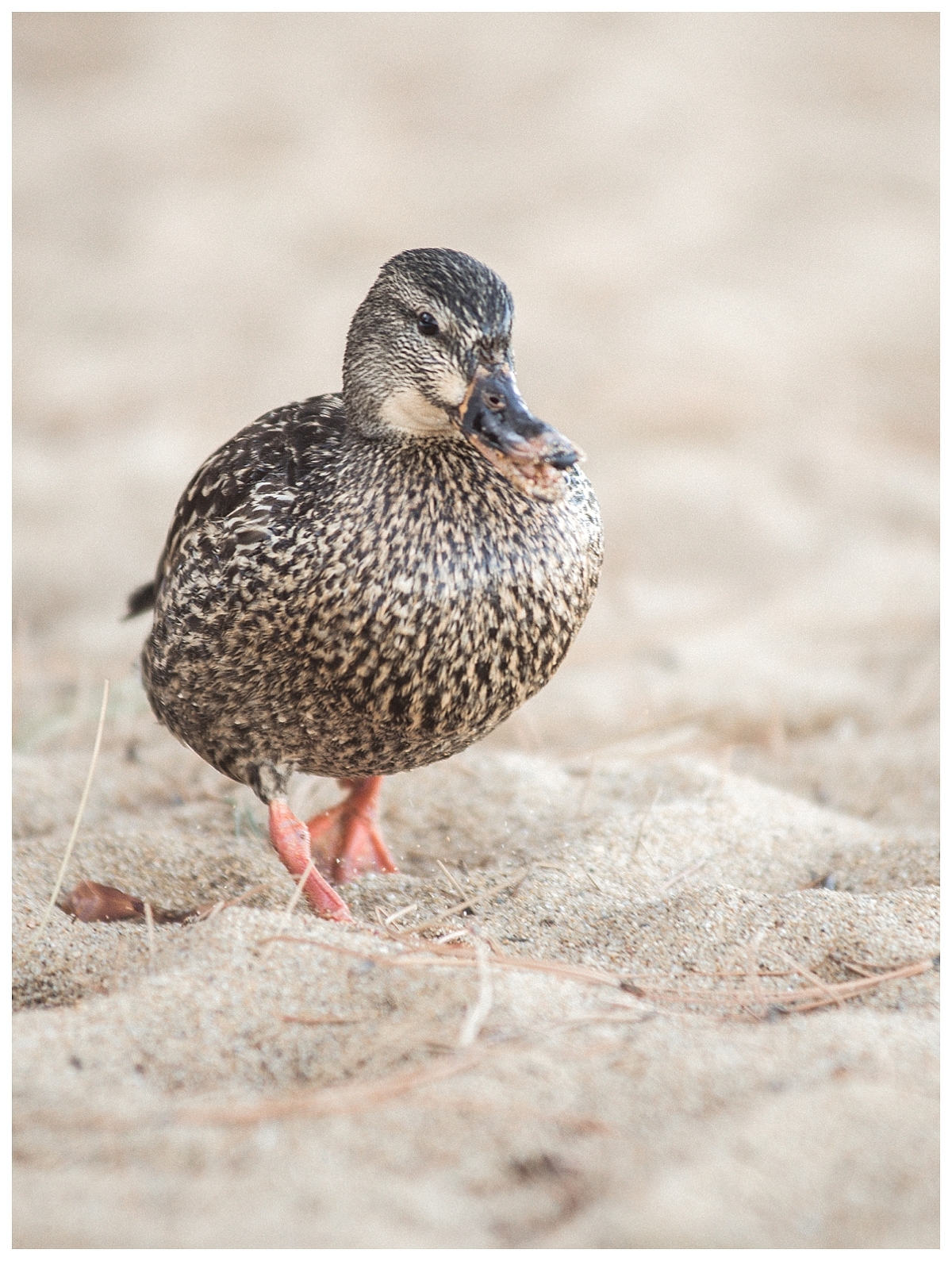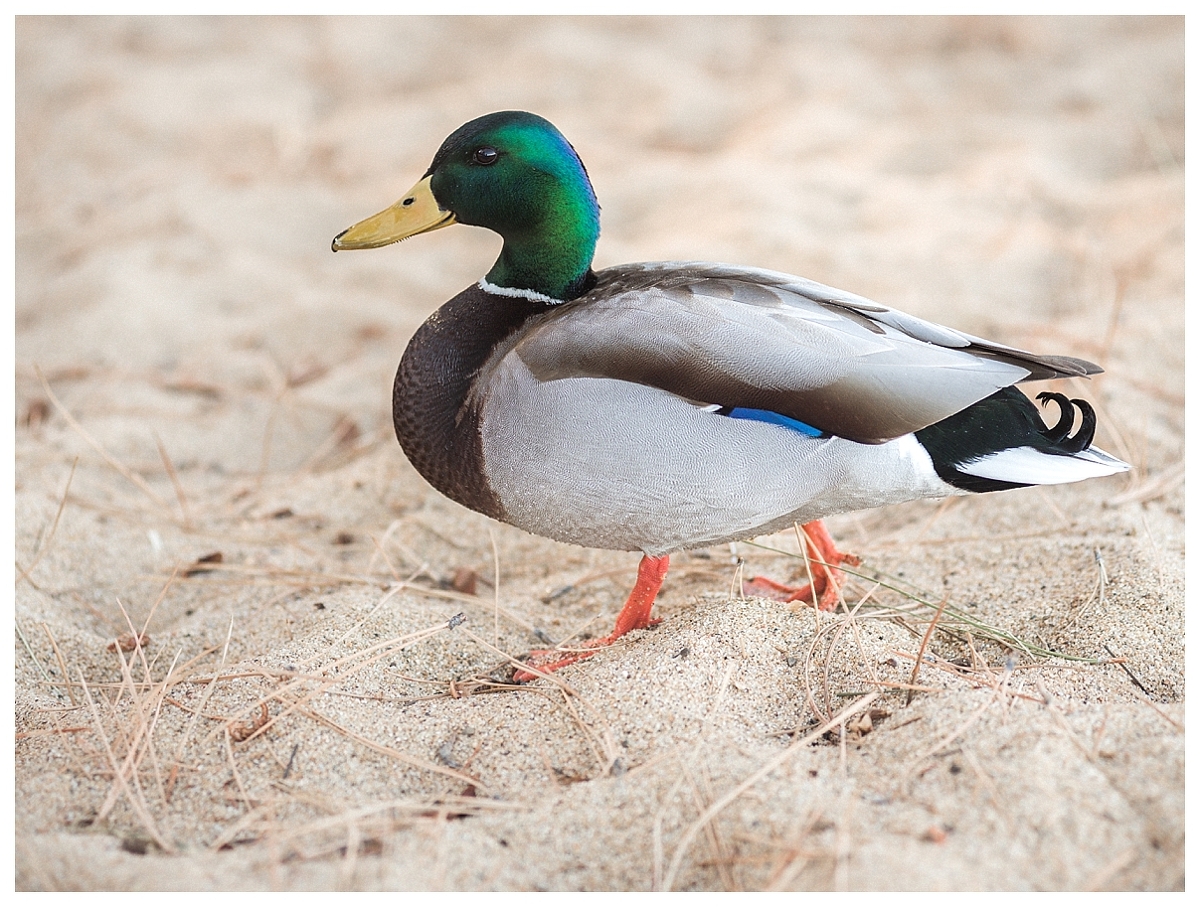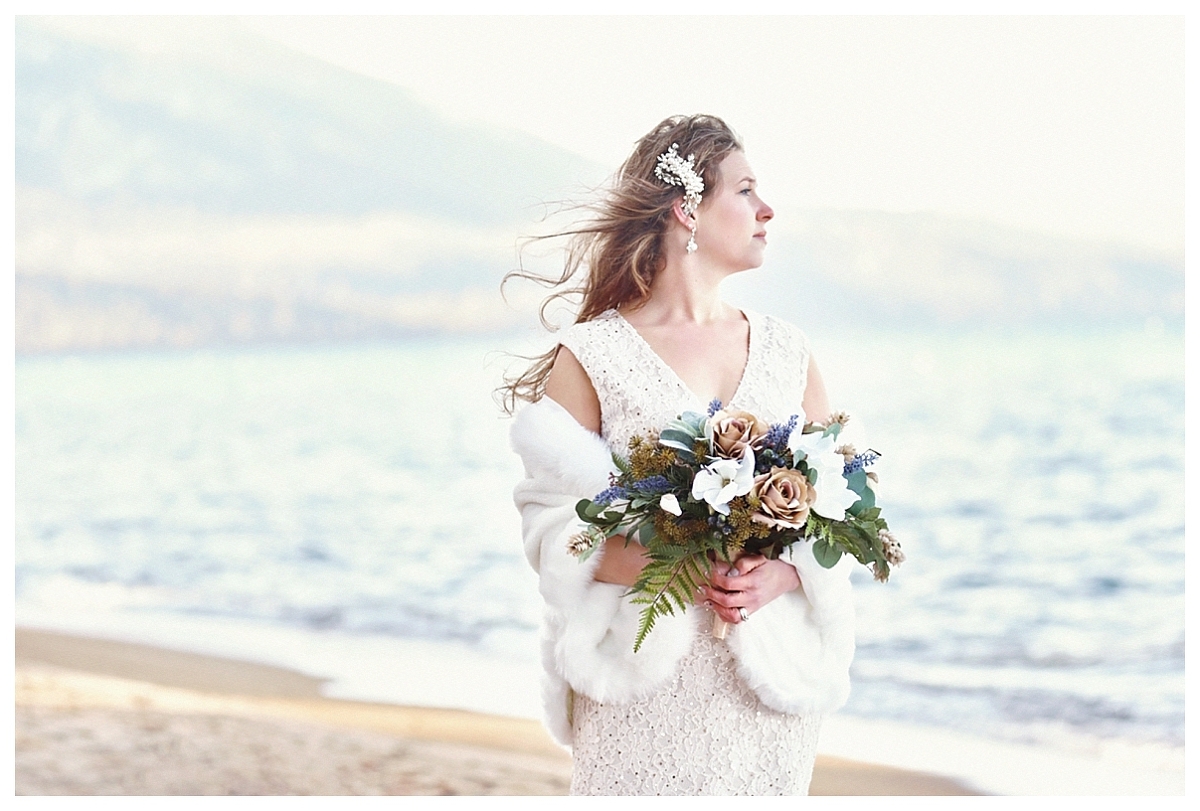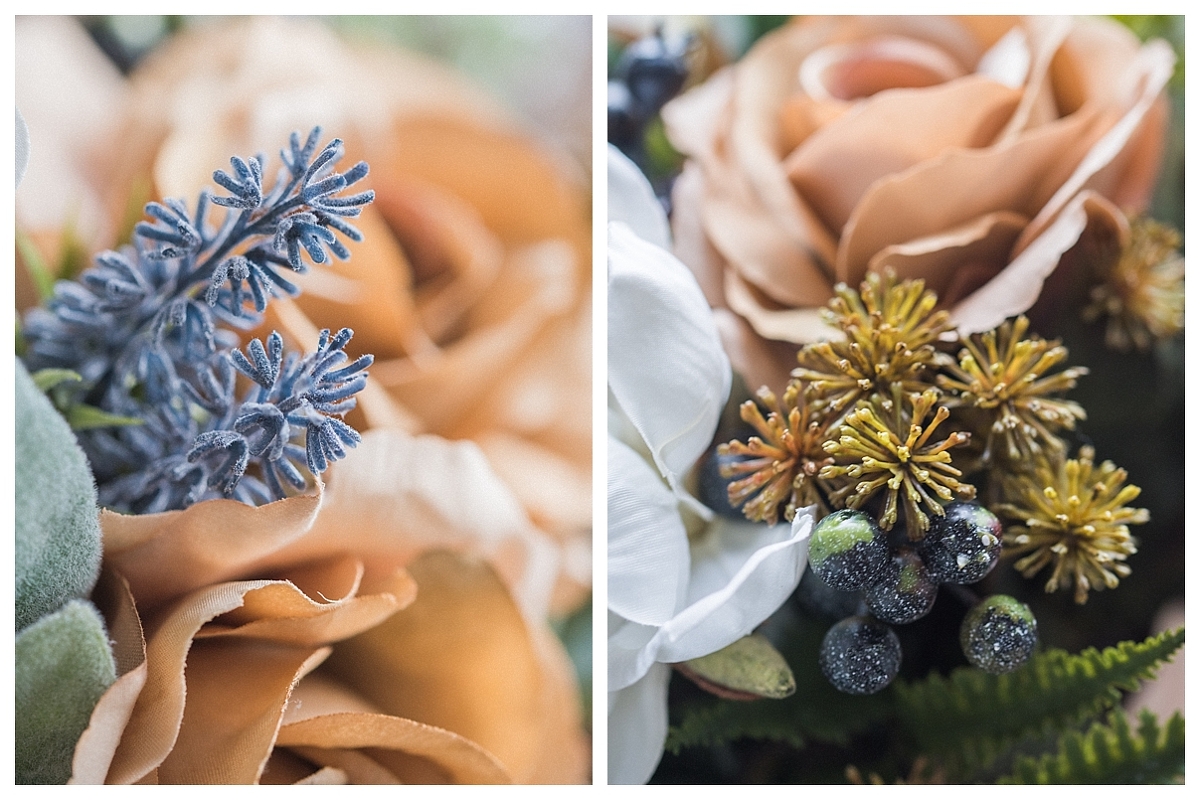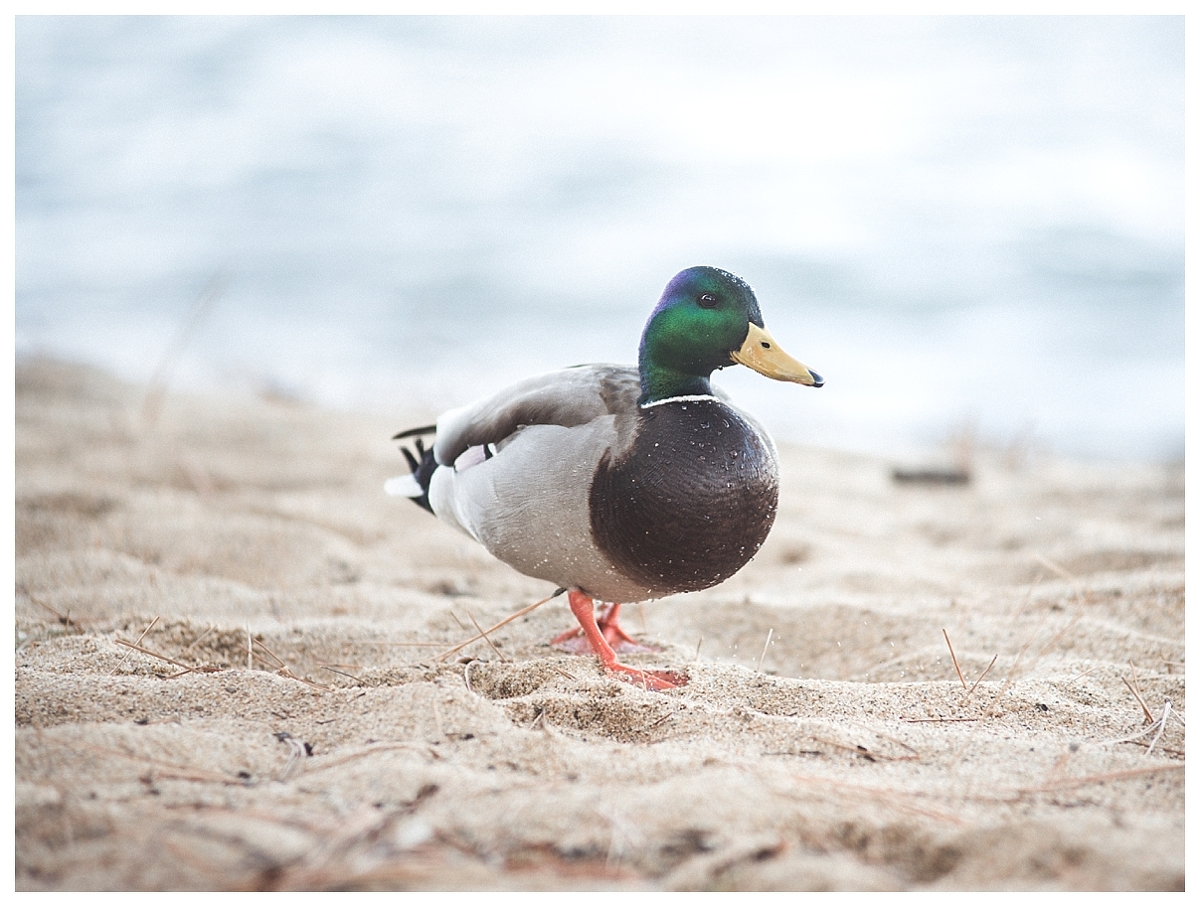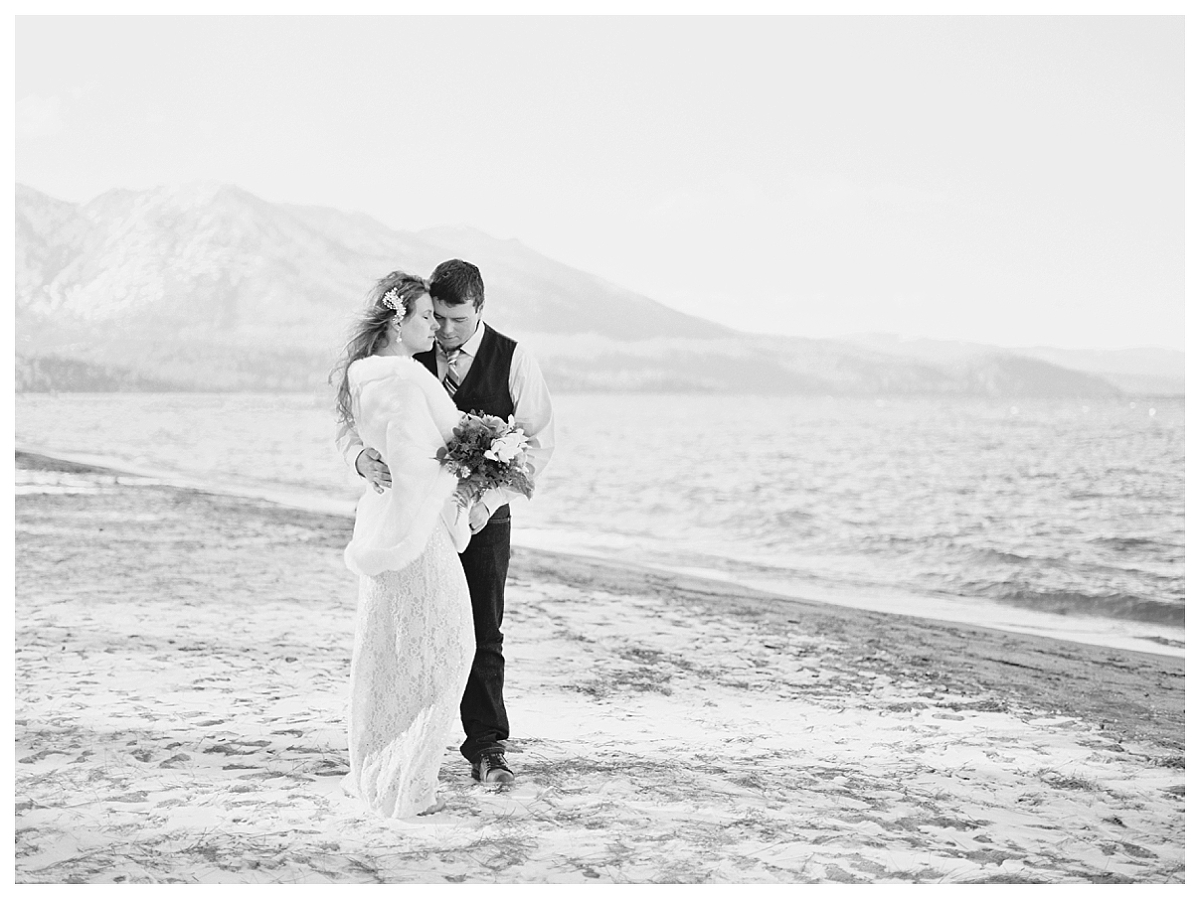 PLANNER | Xsperience Weddings
REVEREND | Dorie A Alameda from Lake of the Sky Weddings
FLOWERS | Falls Floral
FUR & HAIR PIECE | A.W. Bridal
DRESS | Macy's
VEST & TIE | Burlington
CEREMONY LOCATION | Emerald Bay, South Lake Tahoe
LAKESIDE LOCATION | Richardson Park
FLIGHT TO RENO | HOTEL: Peppermill Spa Resort and Casino
BUDGET: $2-$4000