Love & Simplicity was the driving force behind this Irish elopement in the ruins of the Black Castle in Wicklow, Ireland. Mindfully choosing a destination of importance gives the couple a chance to bond and reflect as they prepare for this sacred journey of life in which they will embark together.
Trisha, the photographer, captured the virescent colors and rocky textures of the Irish hillside. The black stone foreshadowed the strong and pure foundation in which the couple would grow their marriage. The beautiful bride knew she didn't want to spend a small fortune on her gown and didn't value artificial, cosmetic appearances. She wanted something pure and true, like herself. This is why she chose the simple elegance of her gown, hair, and makeup that draw us into her natural inner beauty. The forces united when the breeze blew the whimsical, silver ribbon and the aroma of the fresh picked floral arrangement. The groom chose a navy suit and brown leather dress shoes to accent earthly elements. He was proud holding his wife's hand as they explored the terrain and elements together. The photoshoot concluded with a perfect synchronicity, a rainbow.
The innocence of love transcends everything. True love makes you forget the stressors of daily life and connect with your true self and uplift yourself and others around you. It's that clearness, that you get in deep conversation, that awakening deep inside when you connect with profound music, a smooth glass of wine, that's it. This lovely, destination elopement cultivated harmony, like rich butter or delightful chocolate, a smoothness, a simpleness. It's better than any extravagant, materialistic illusion we are deceived to believe. All of a sudden it becomes crystal clear, that all you need is him/her, your commitment and place to stand and soak it up. Drinking up the moment of where your feet are in this moment. Acknowledging true love in the moment, because, after all, true love is pure, honest and simple.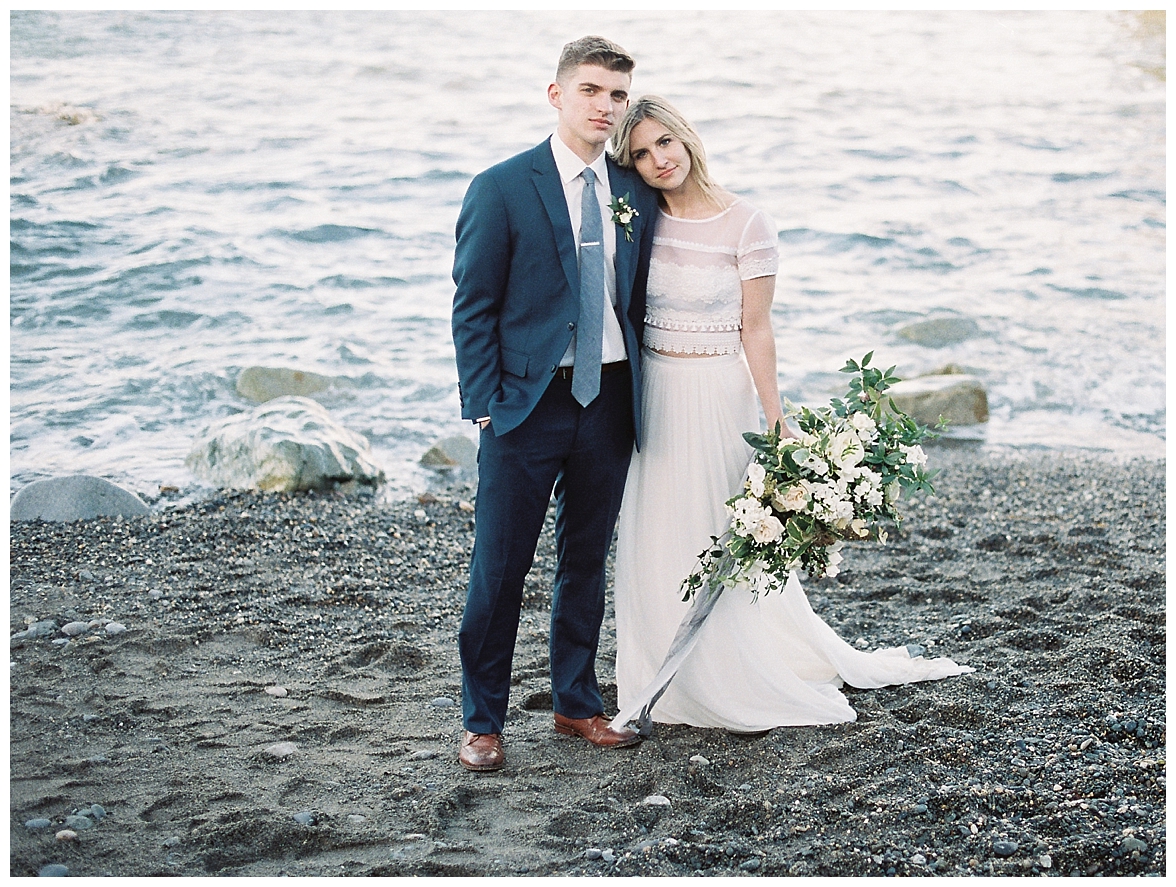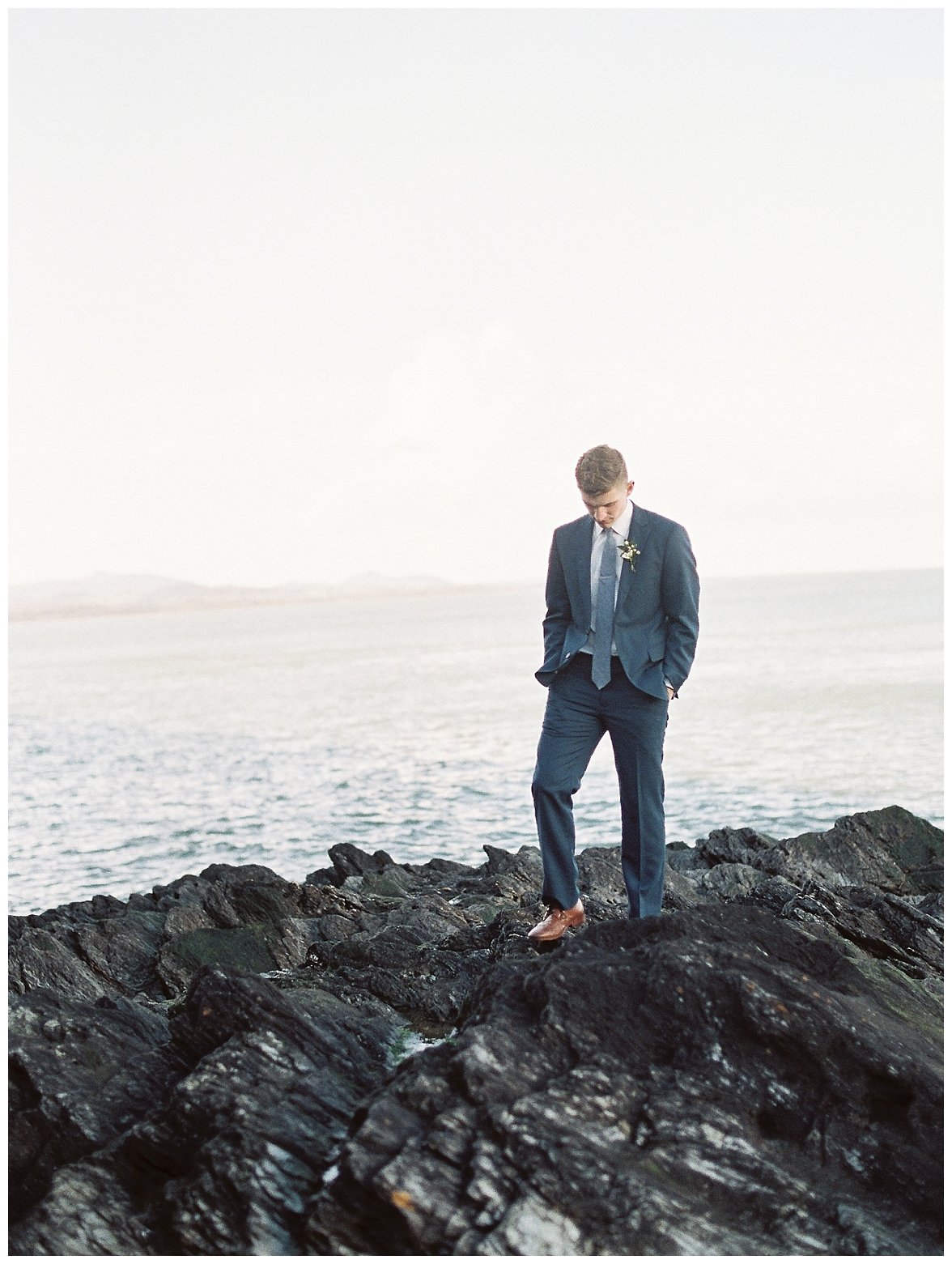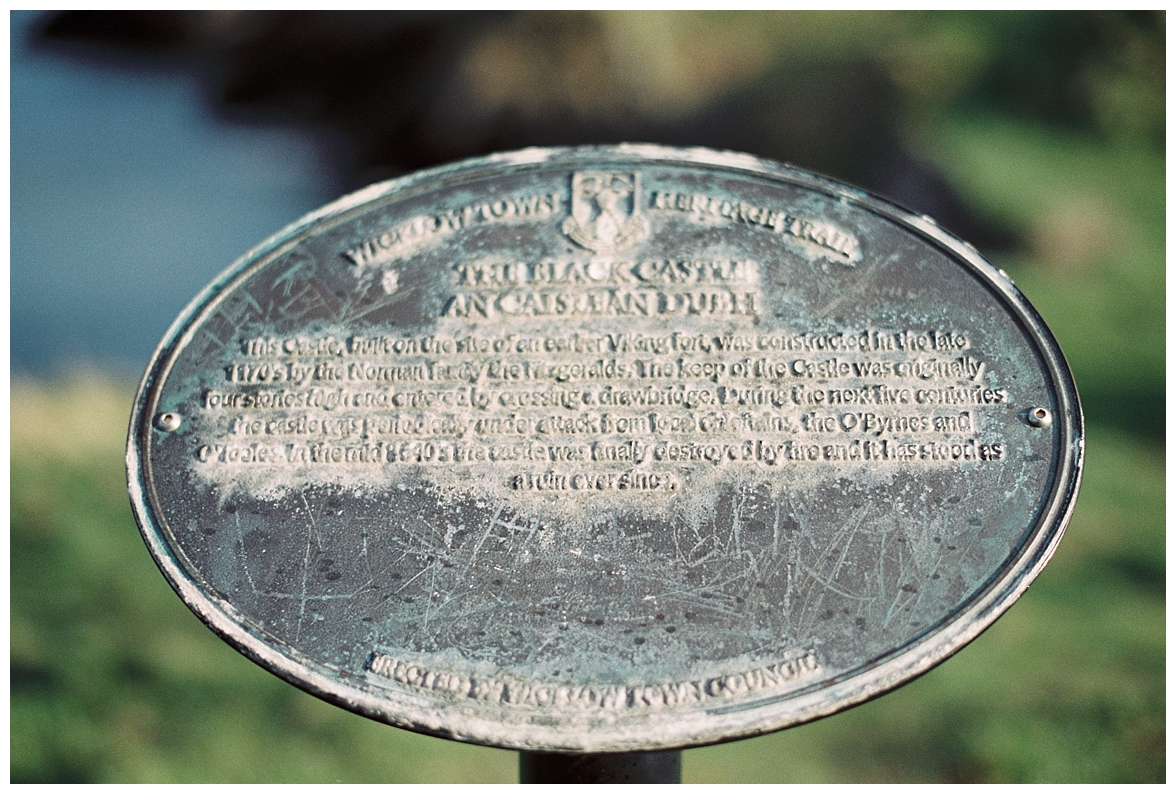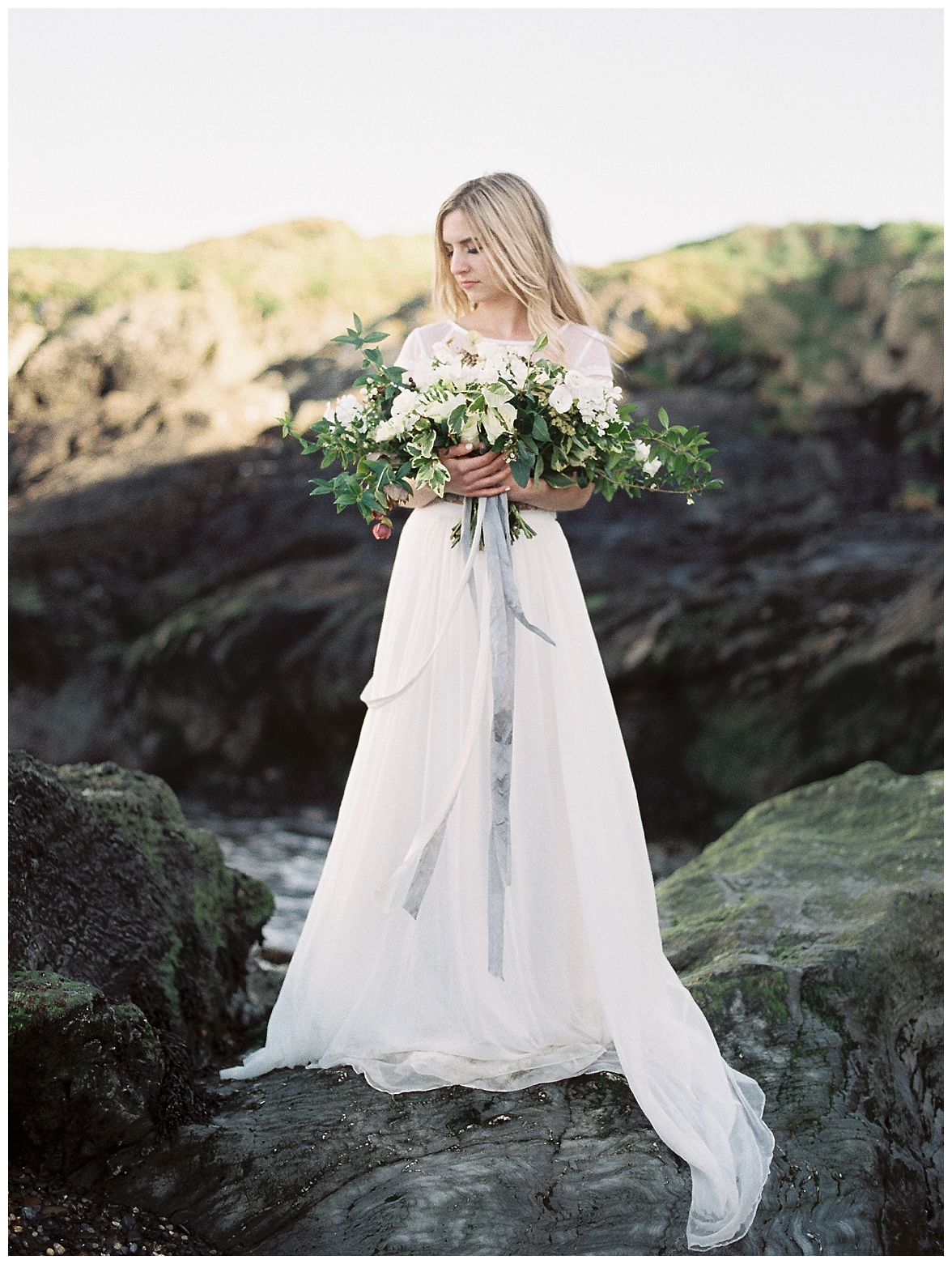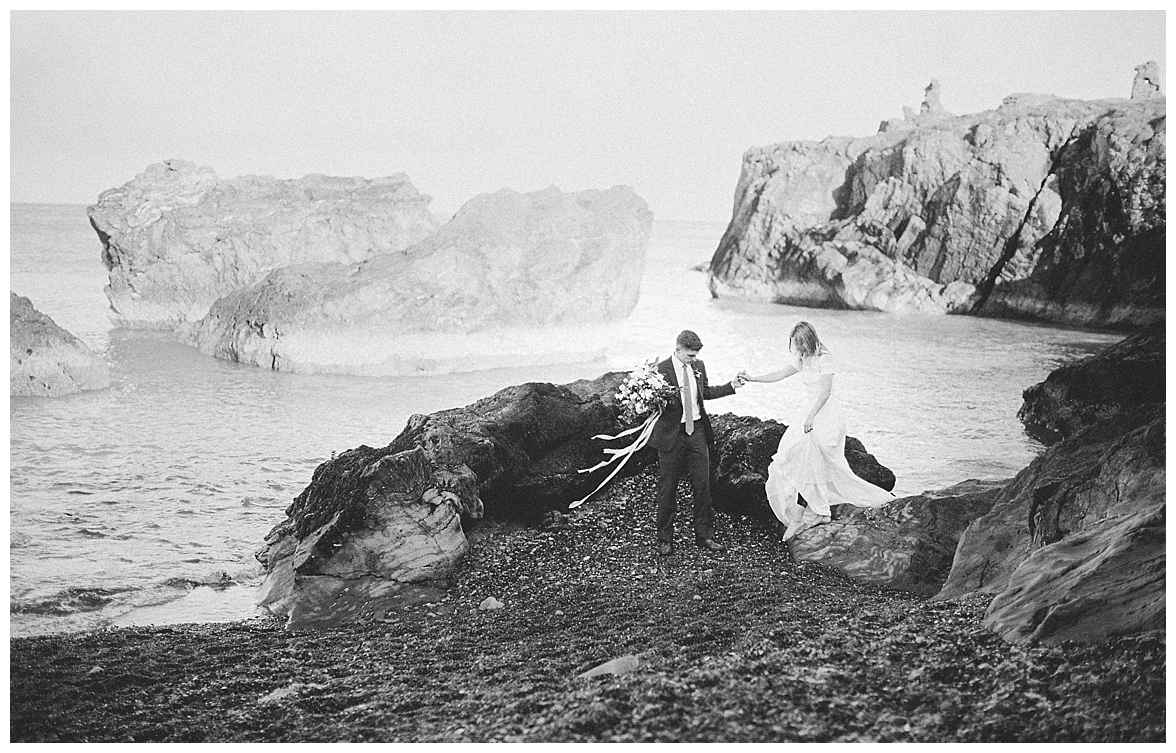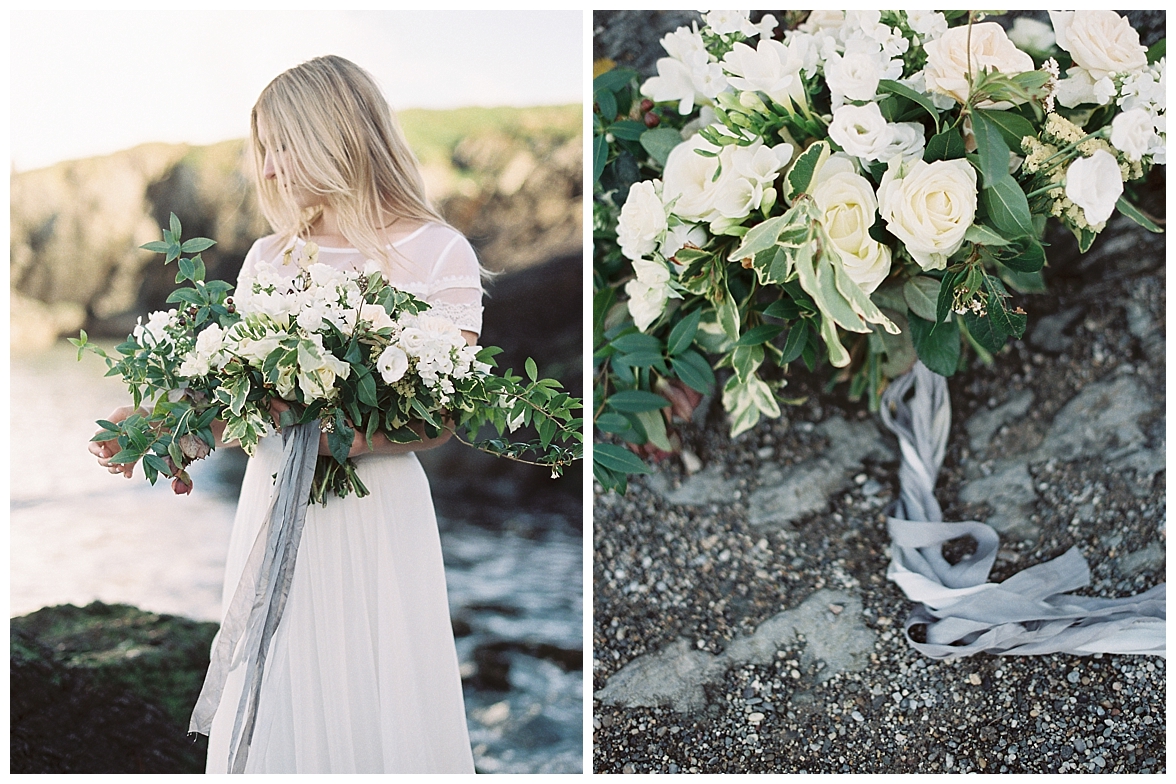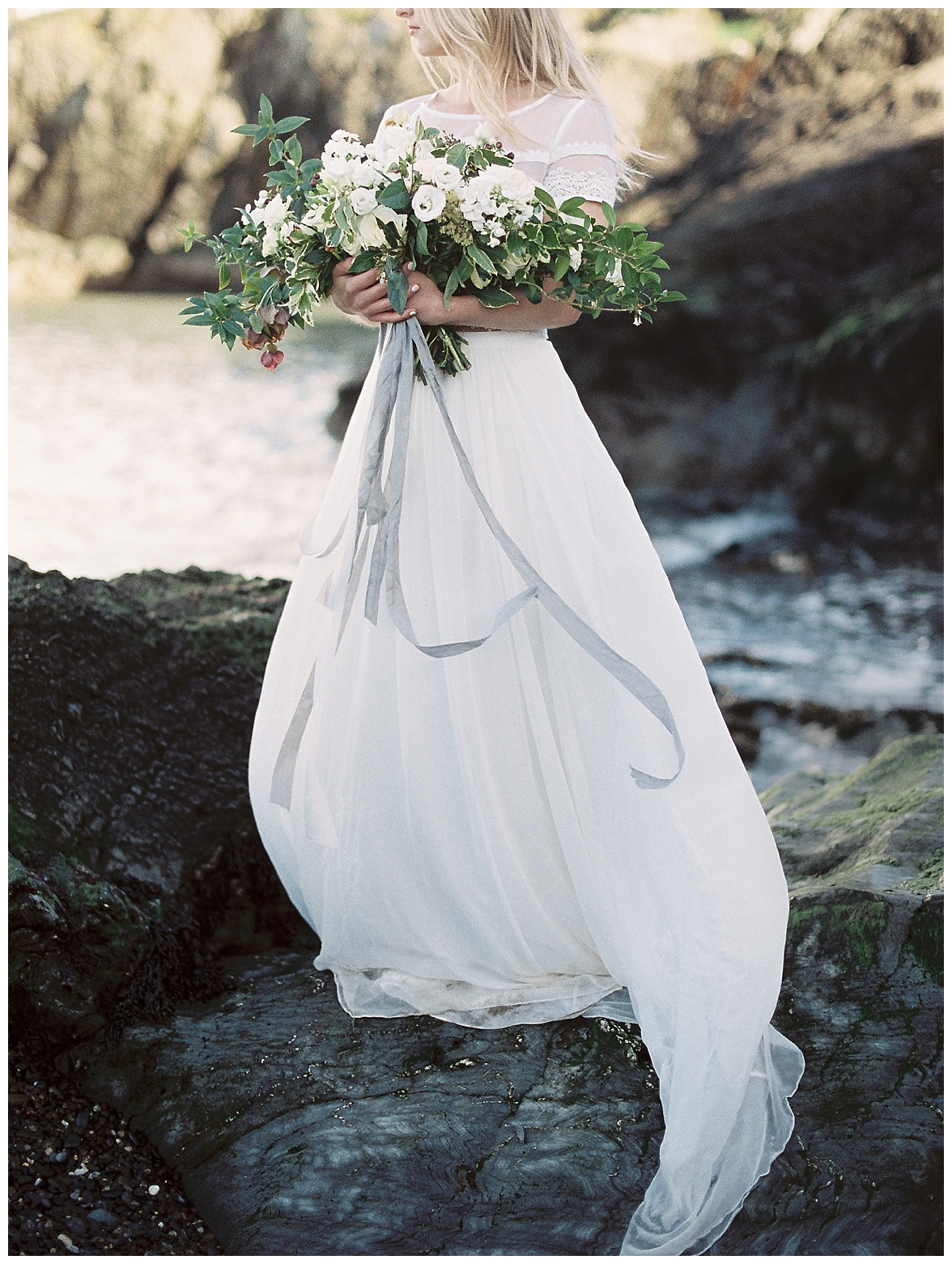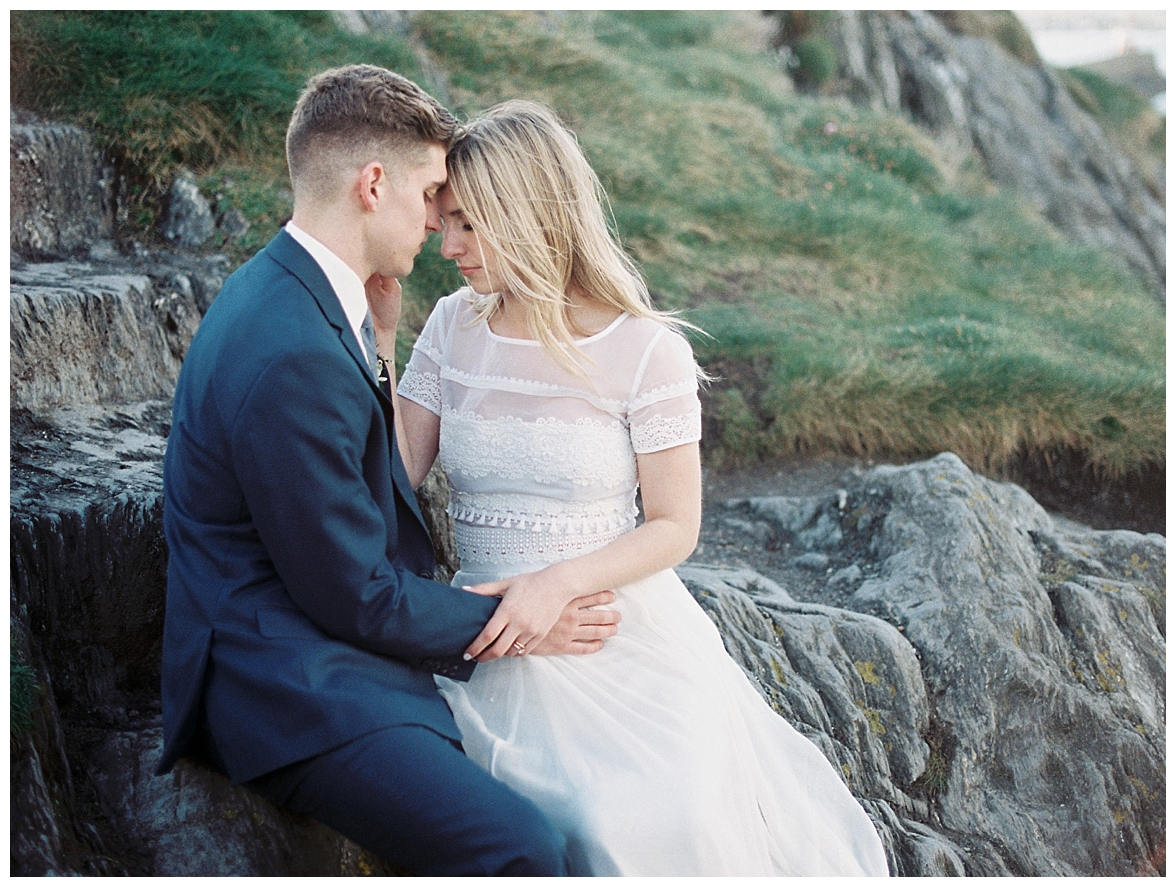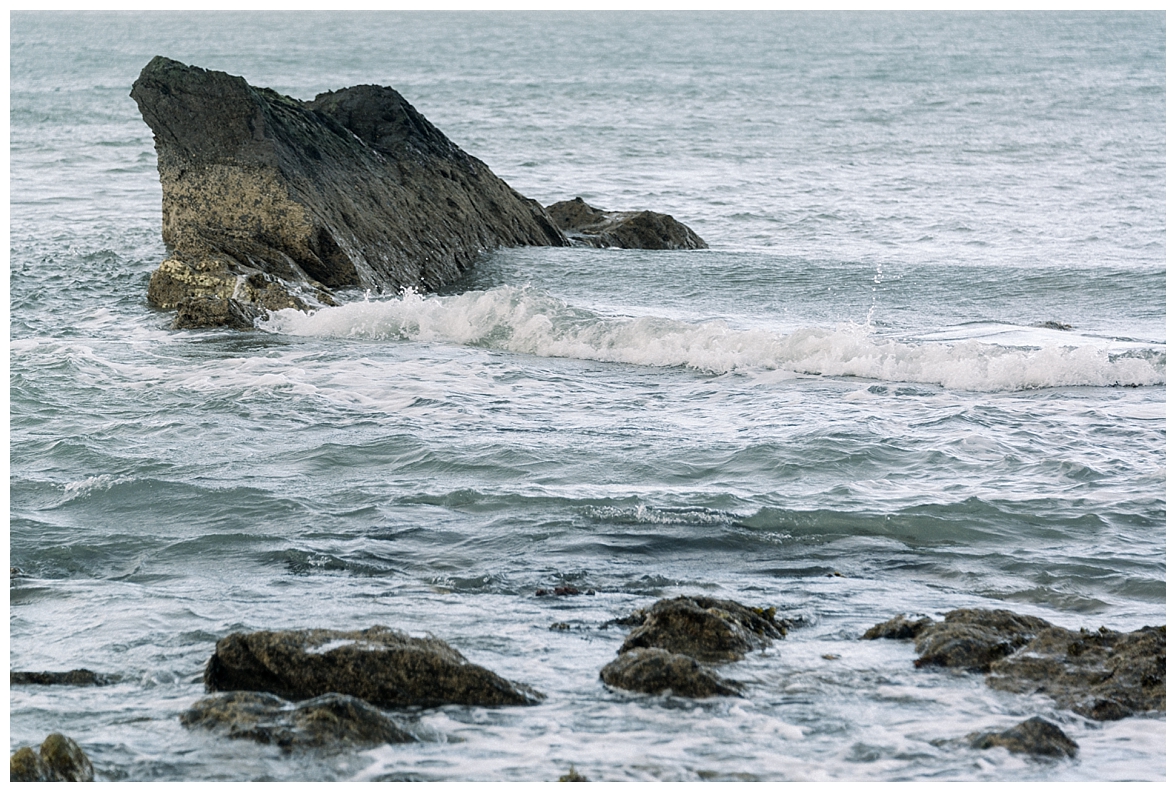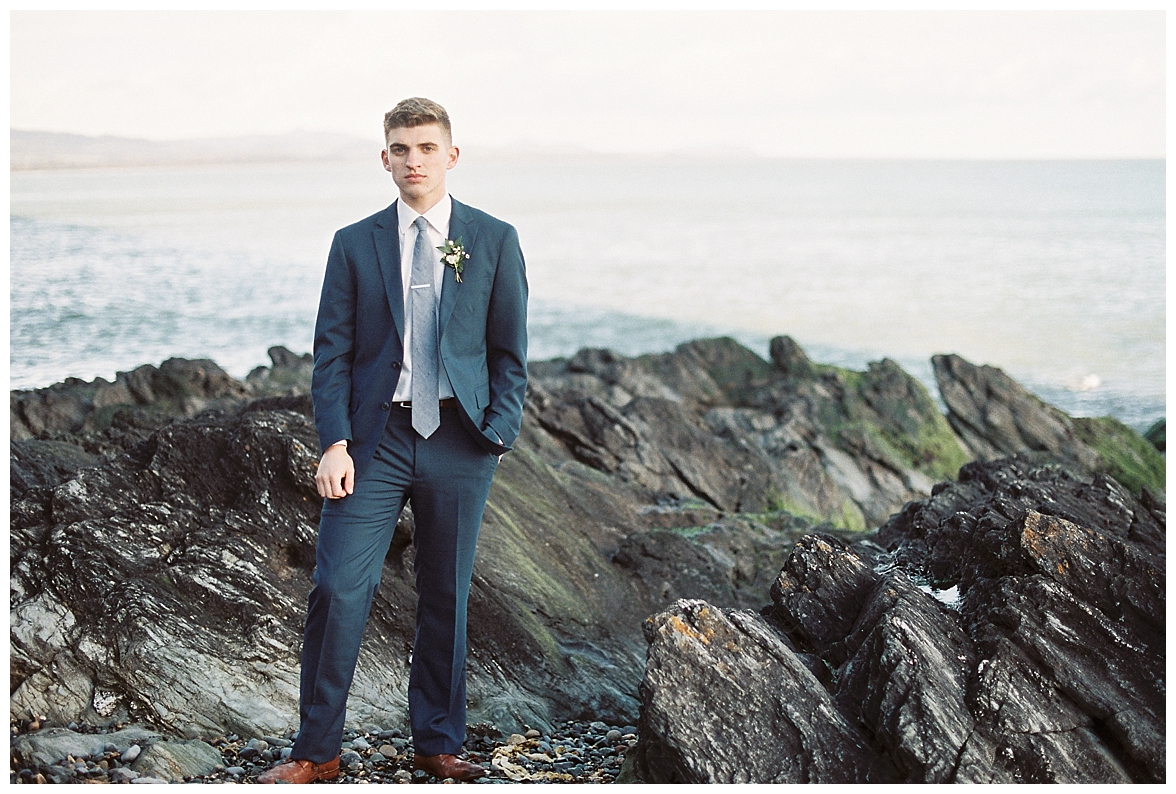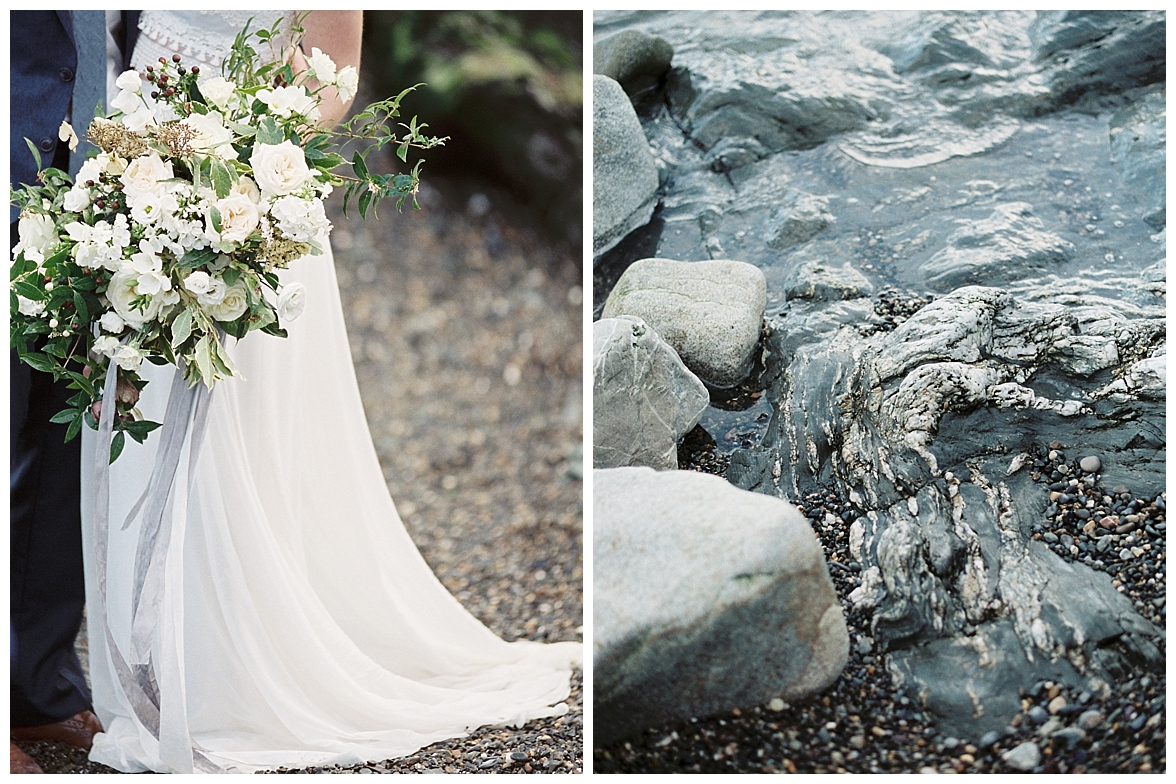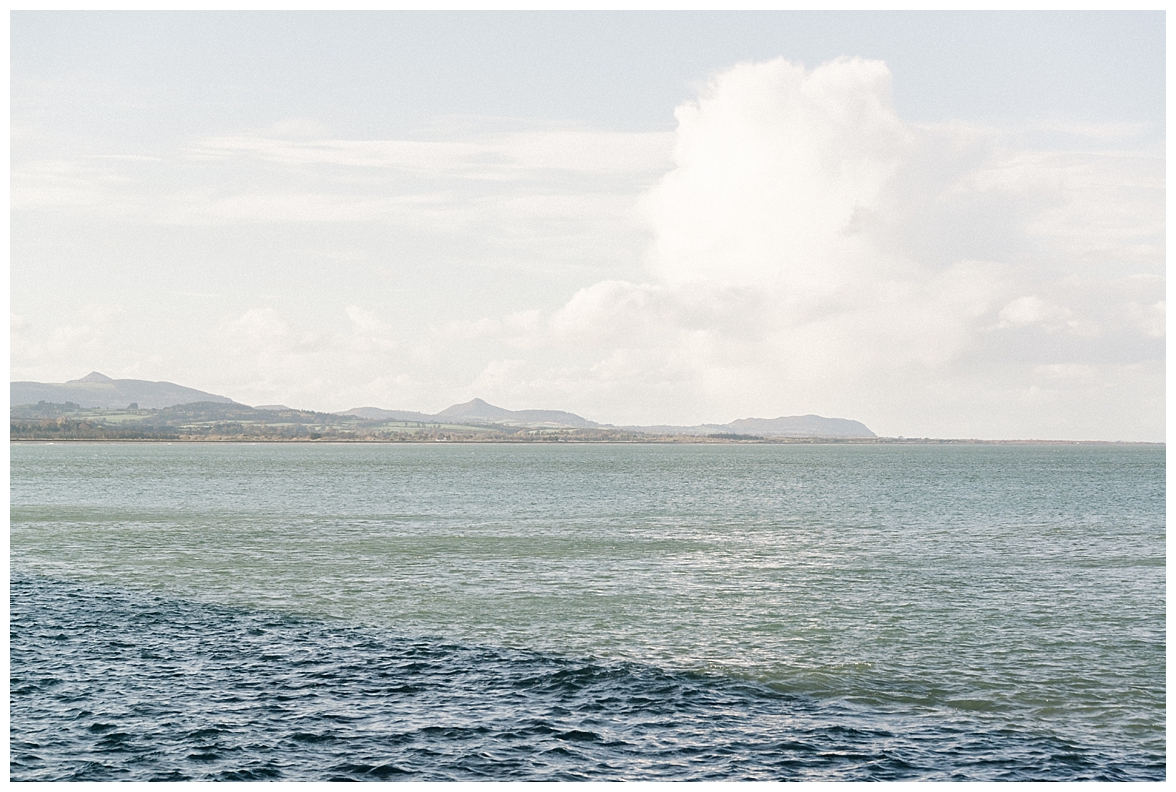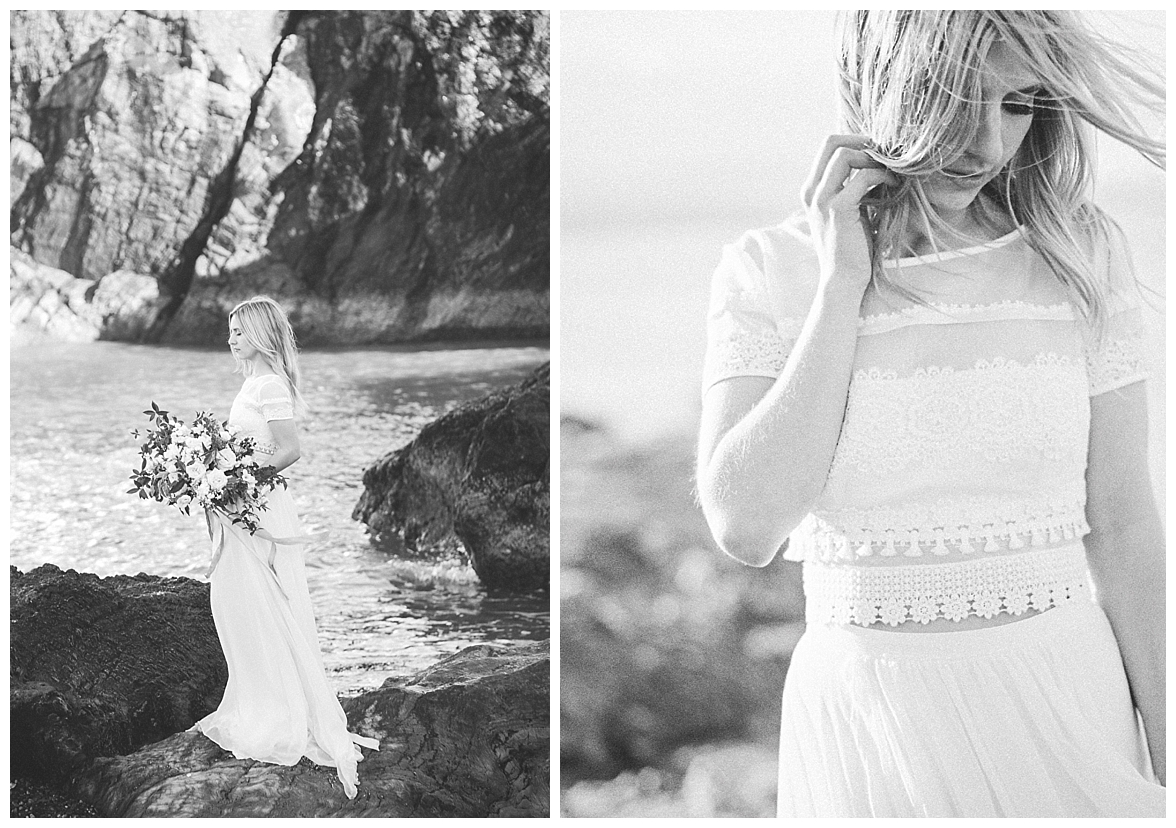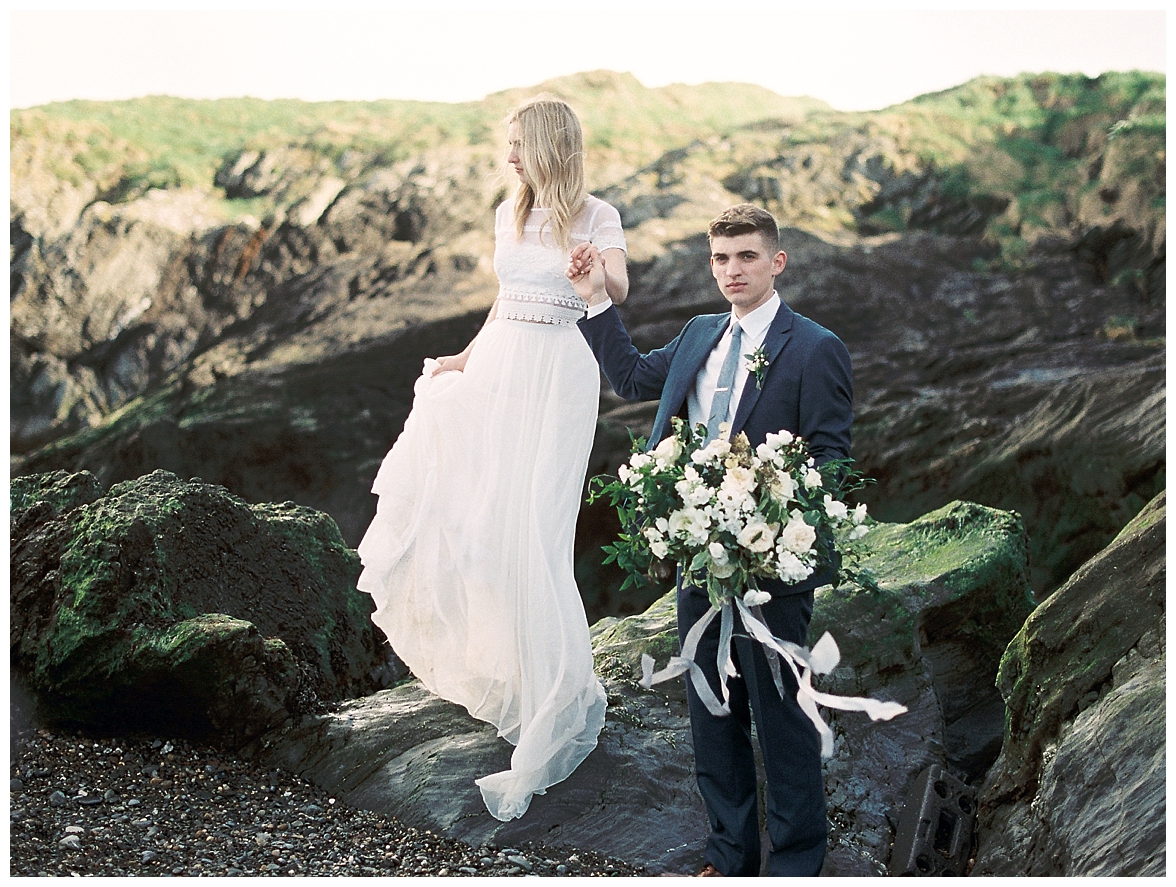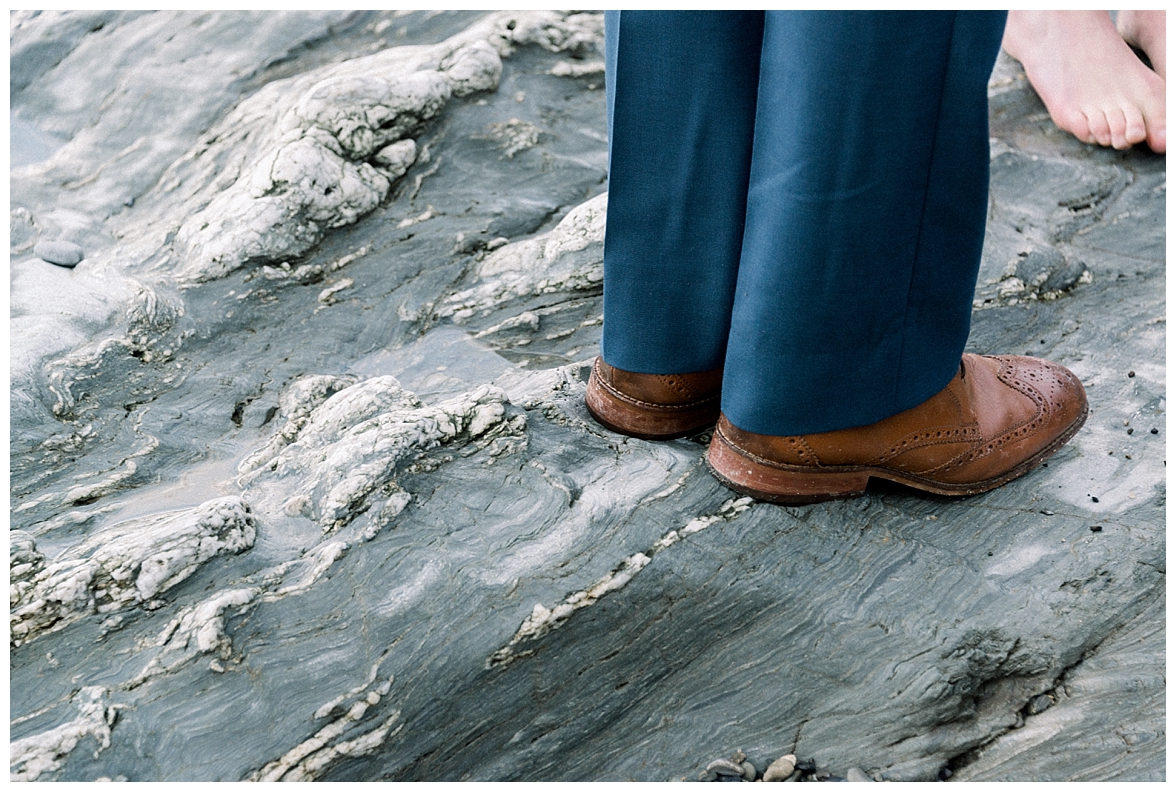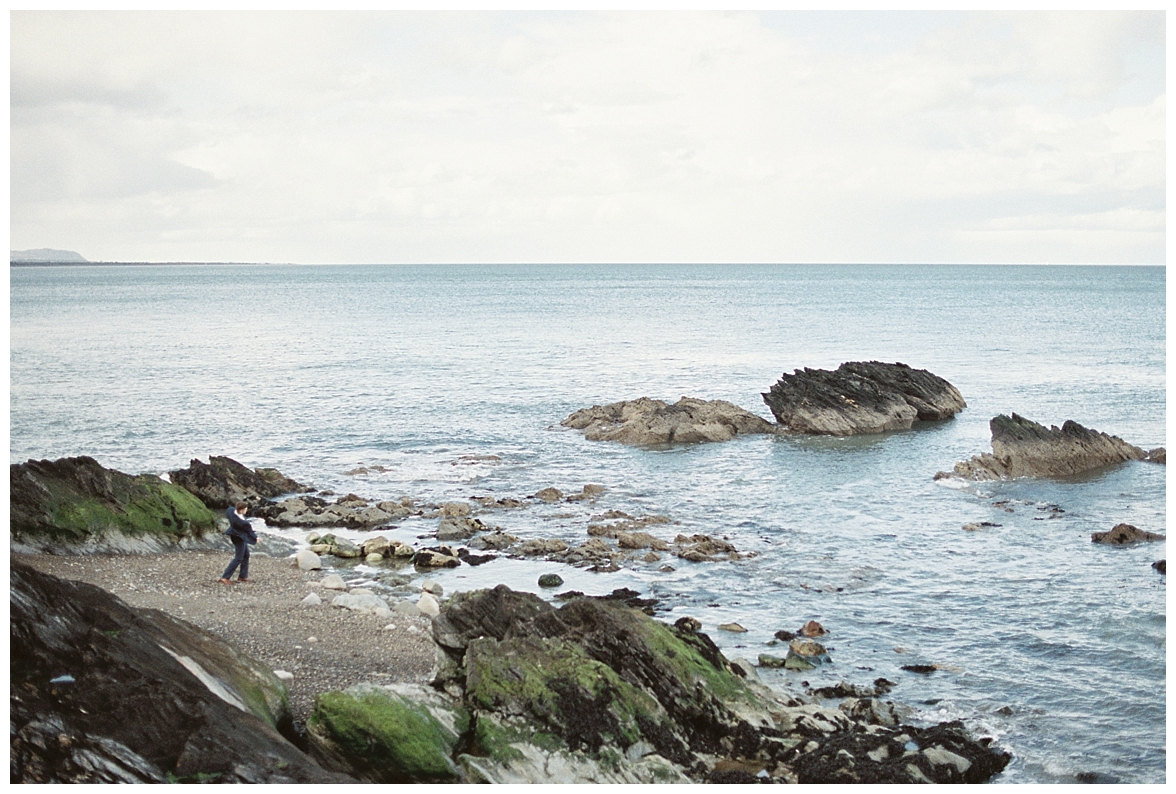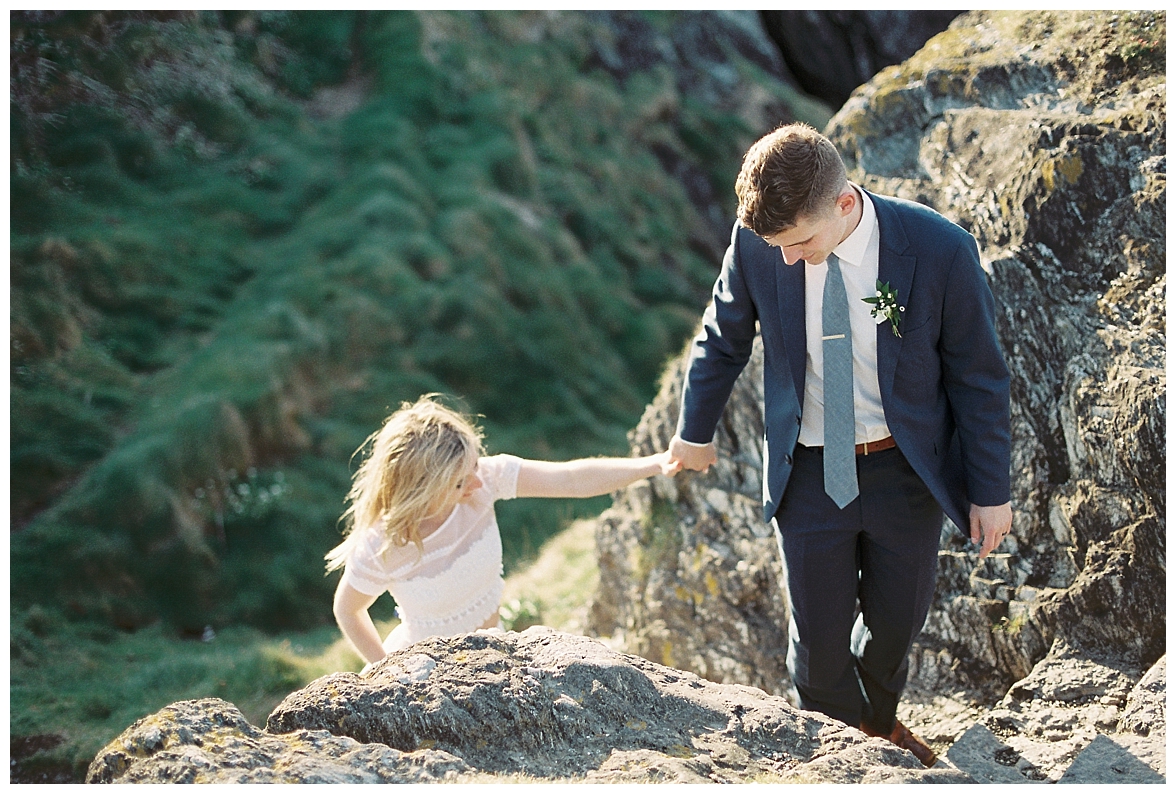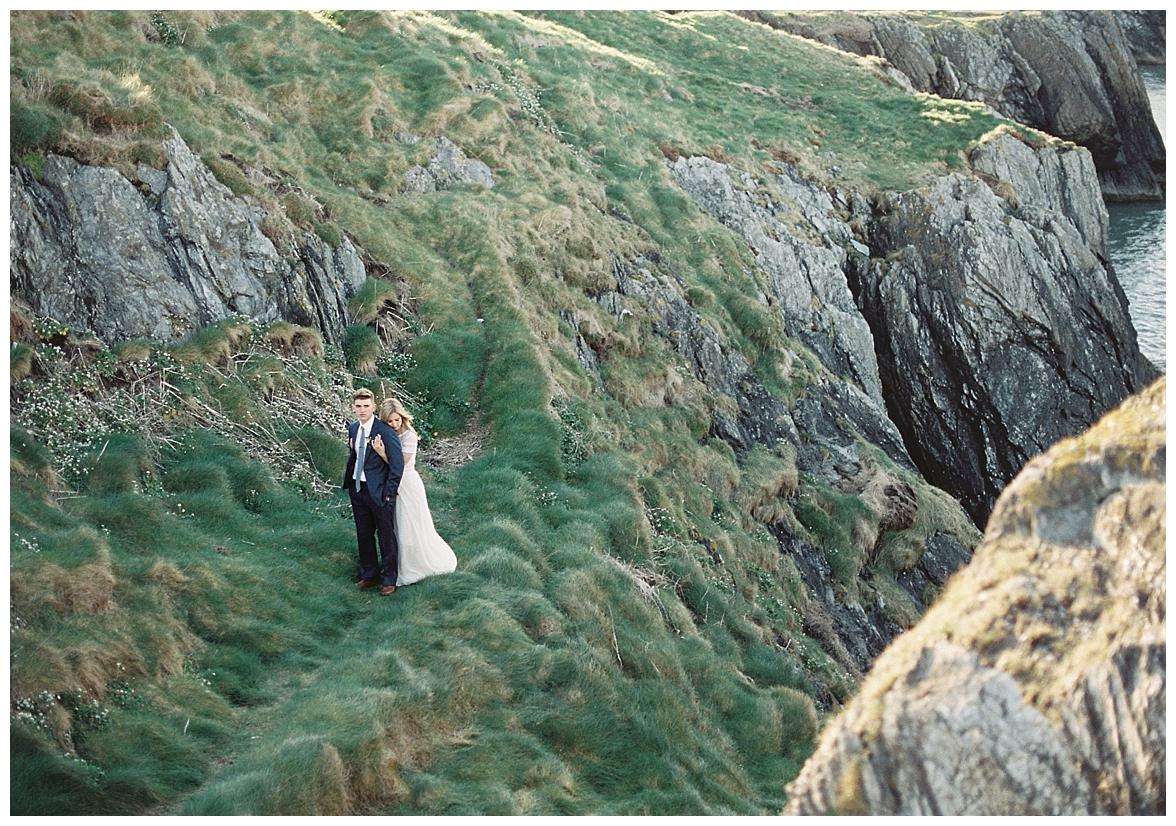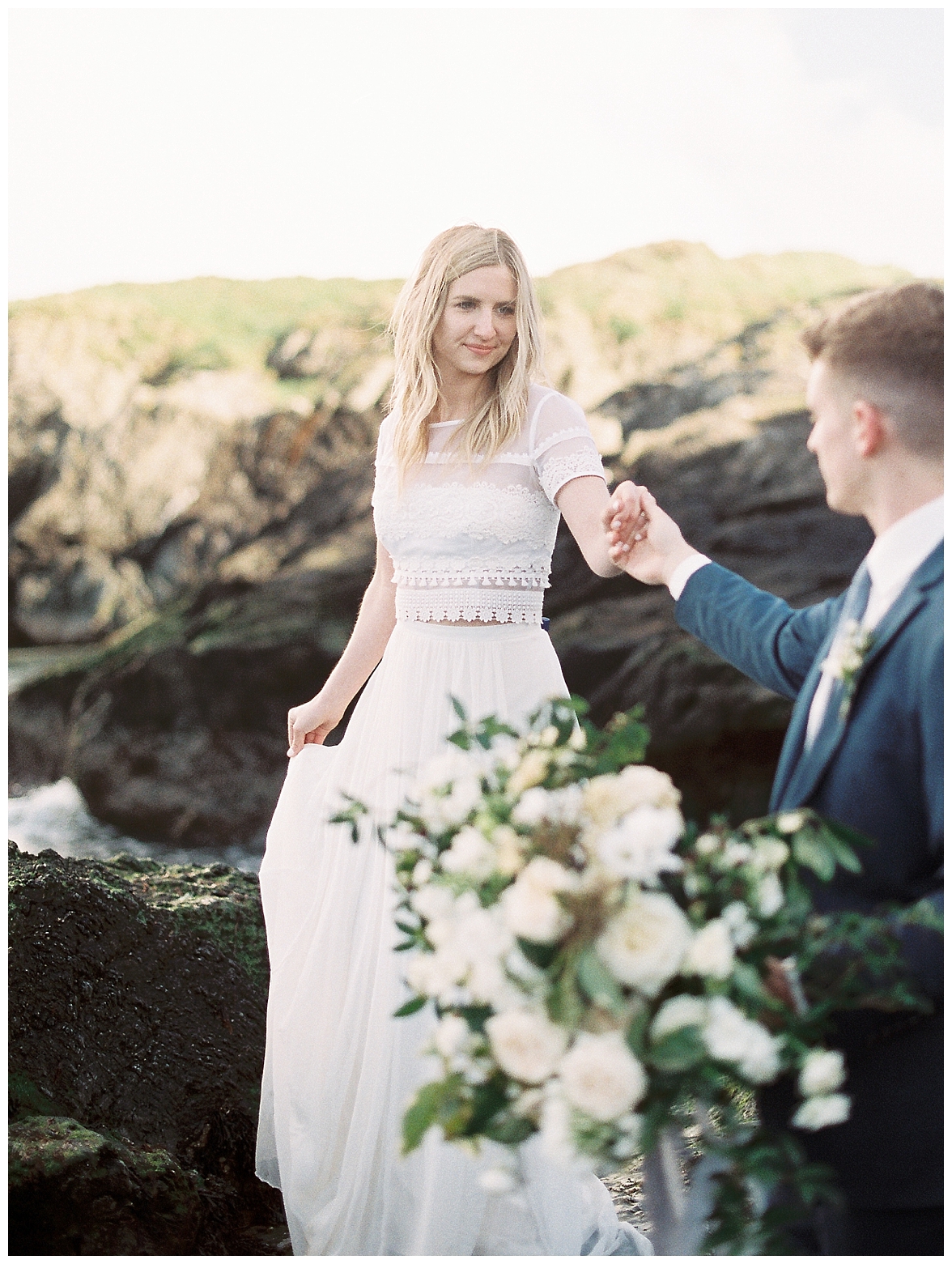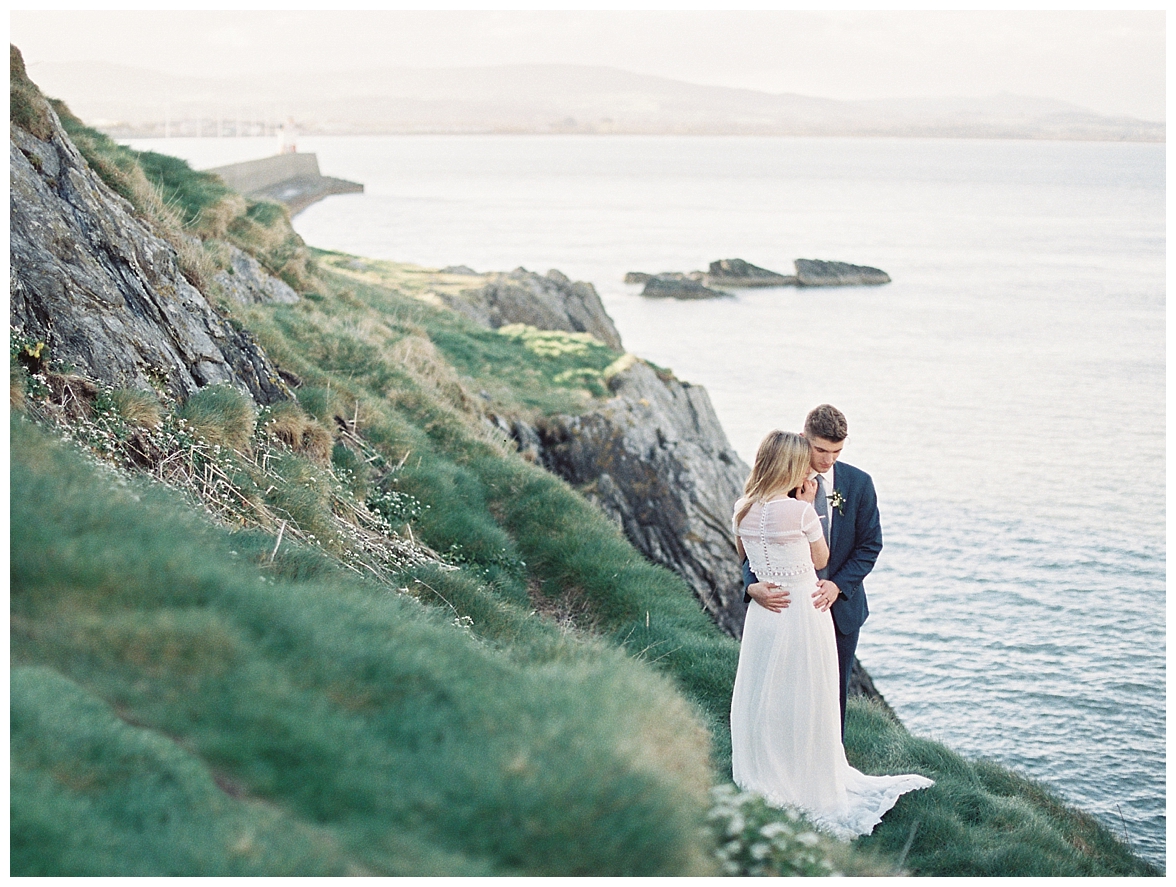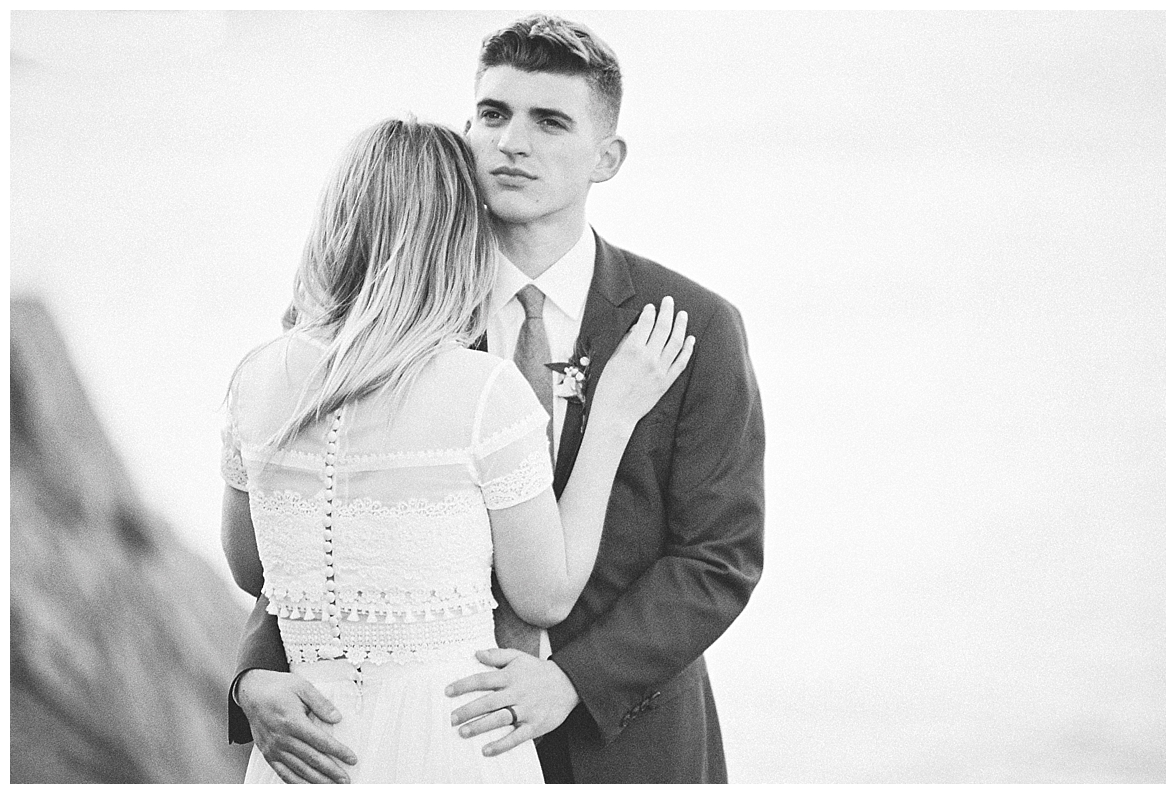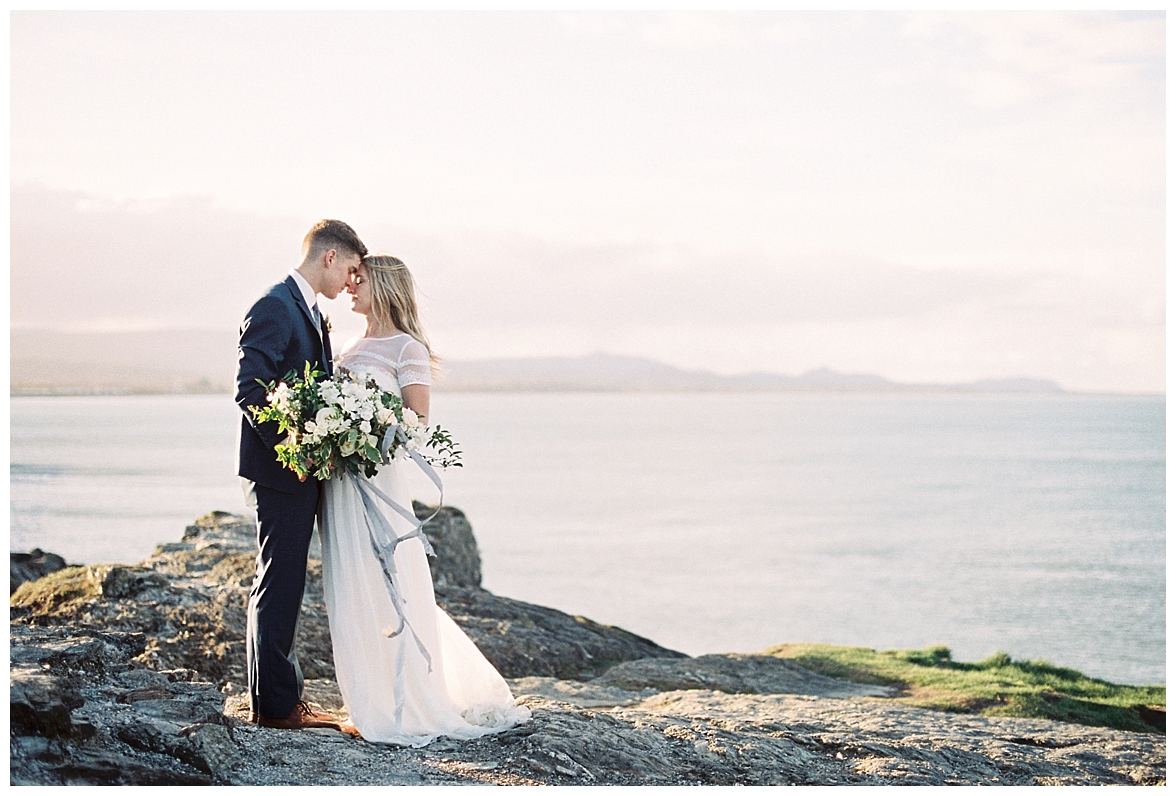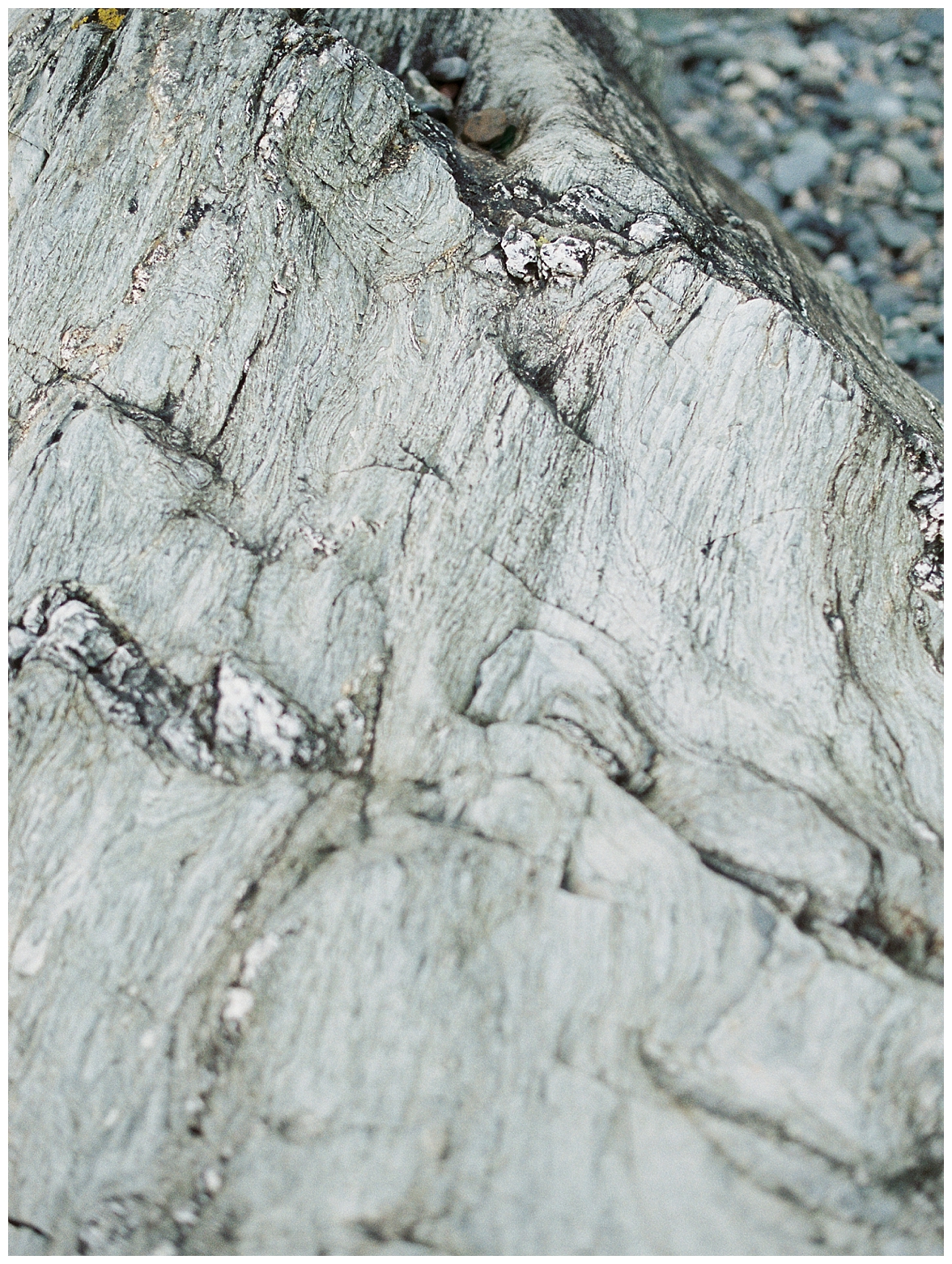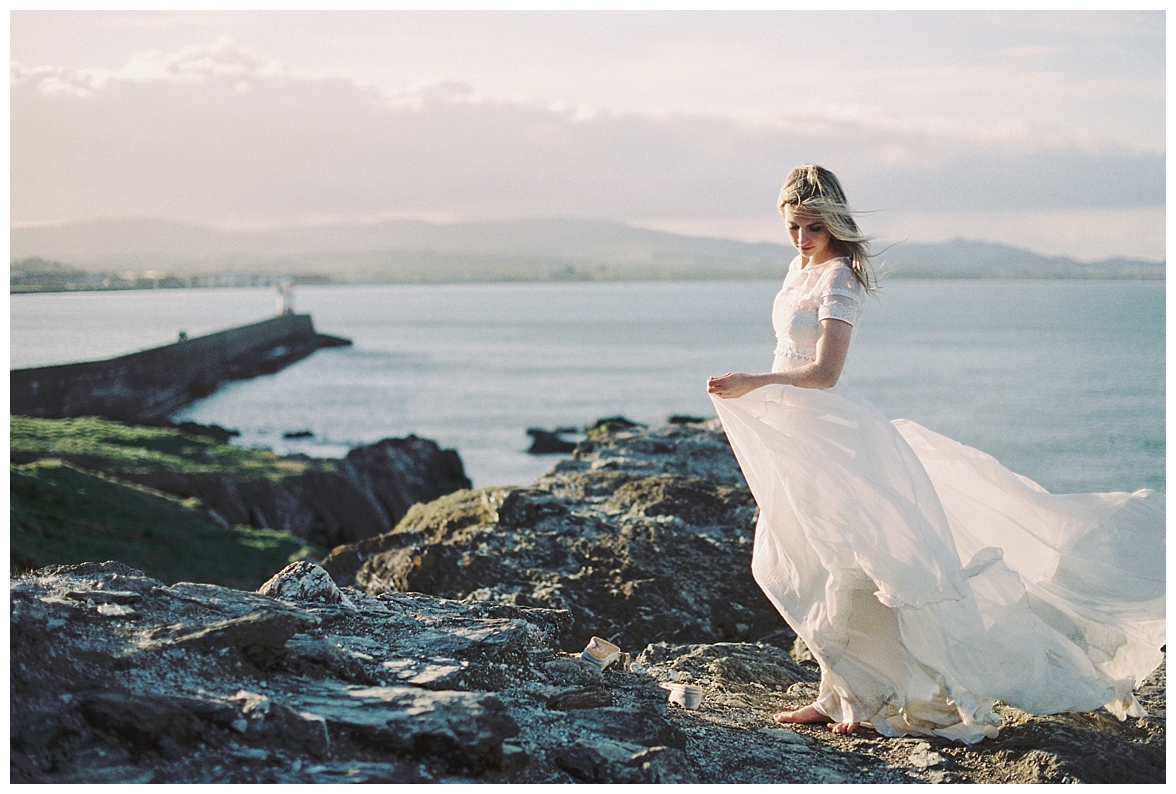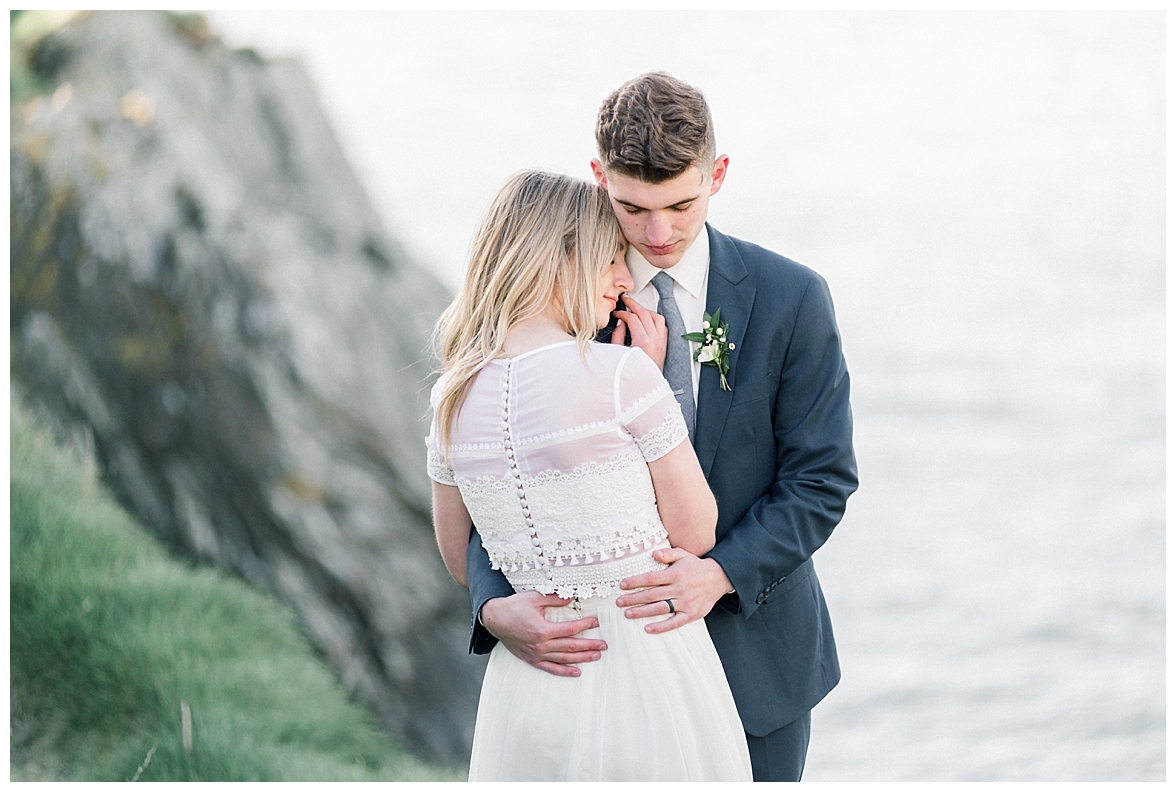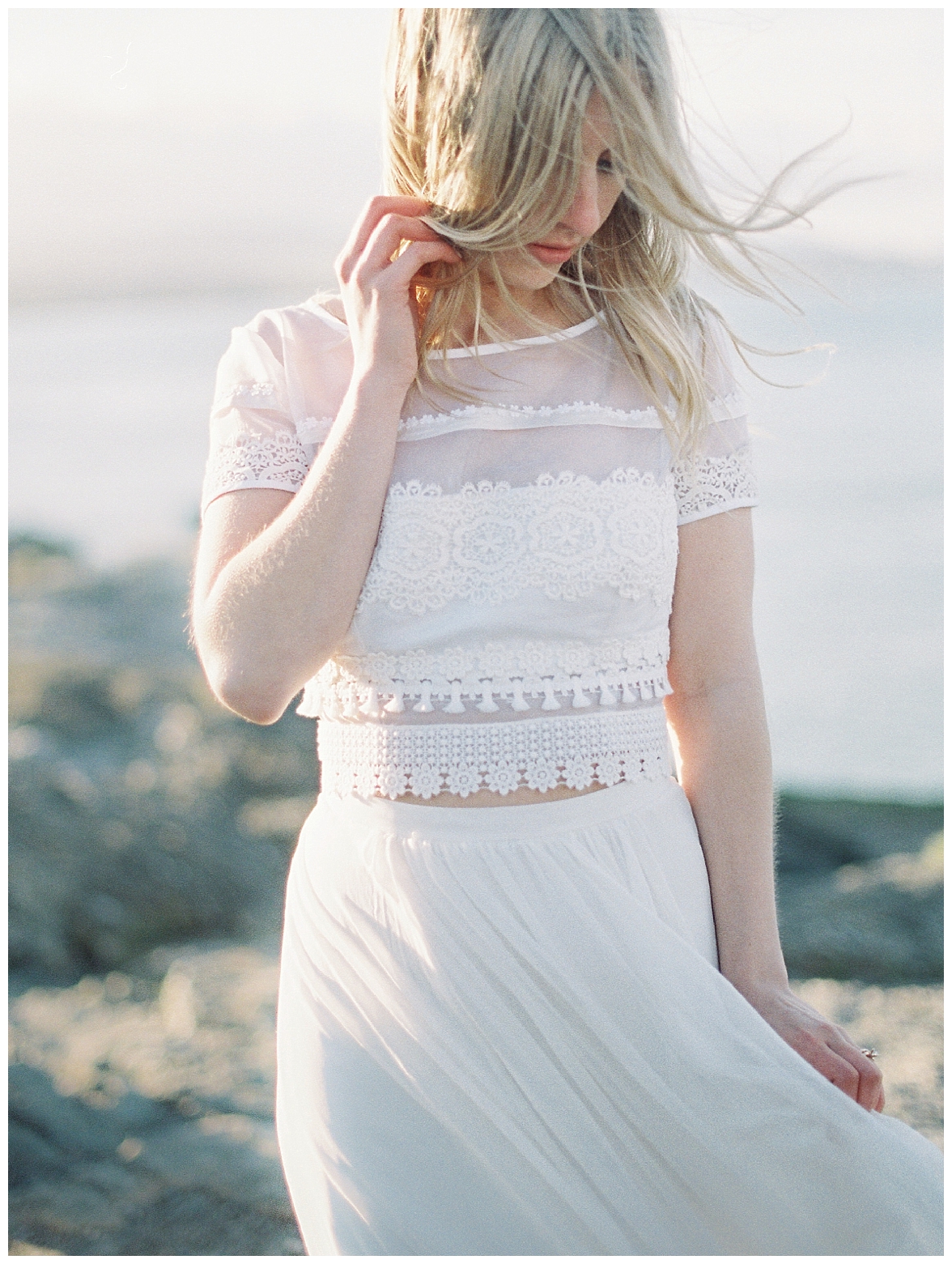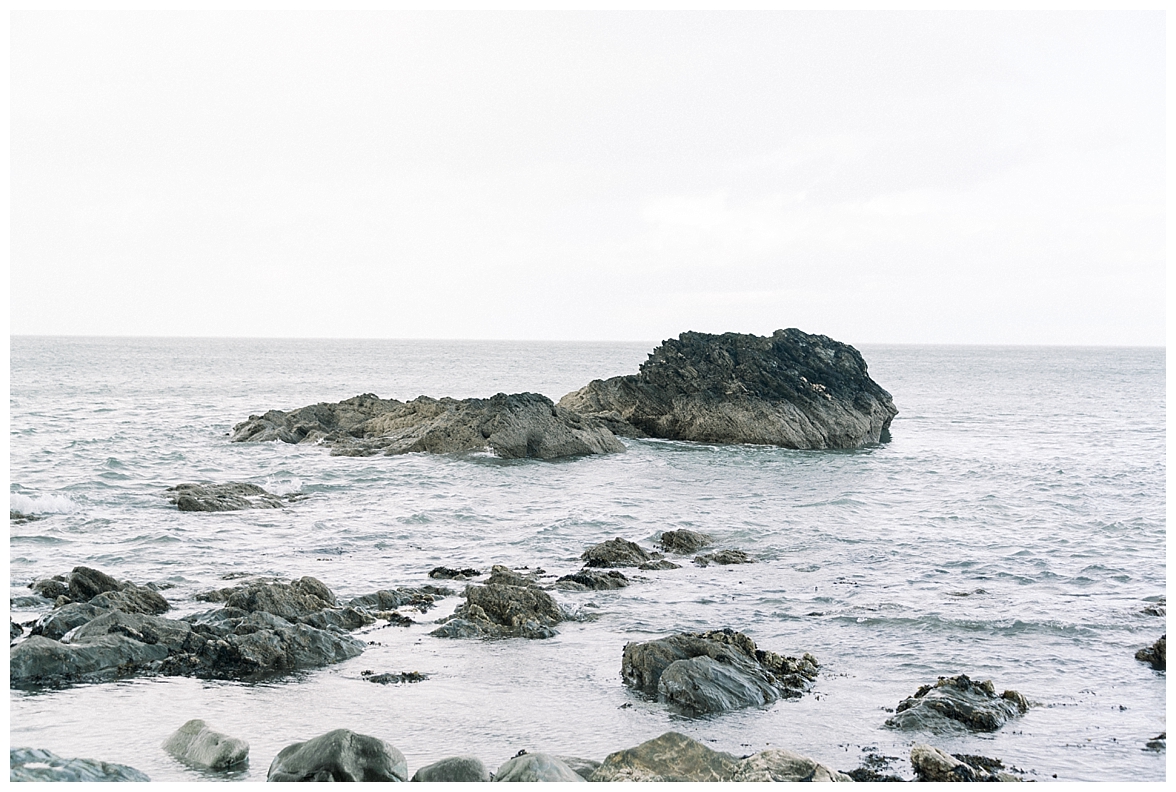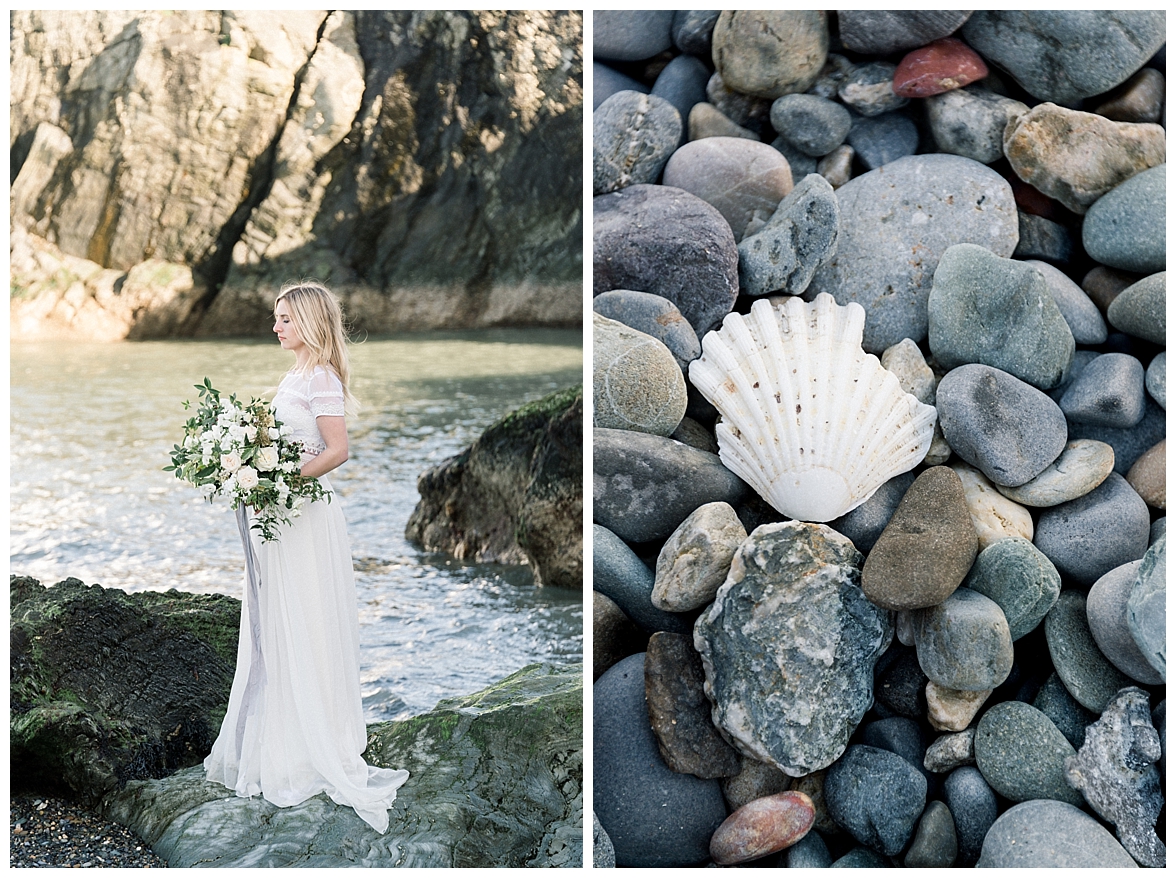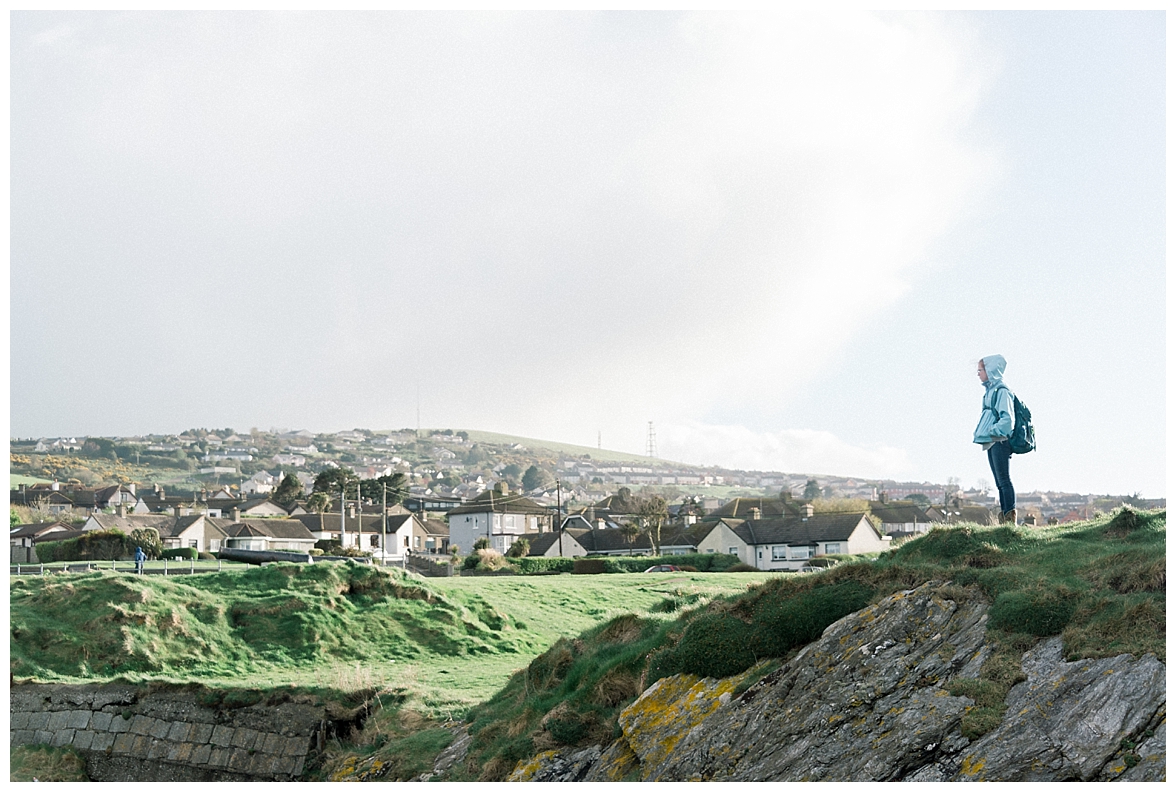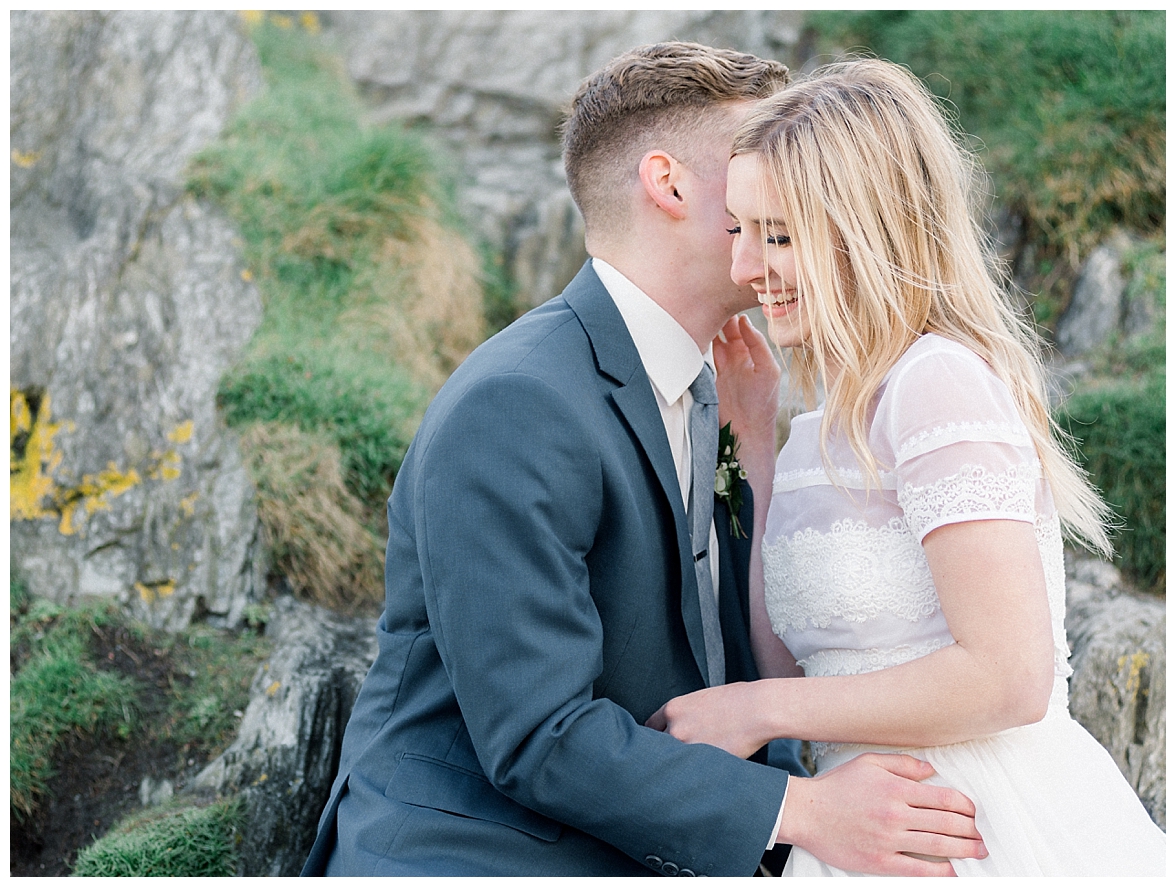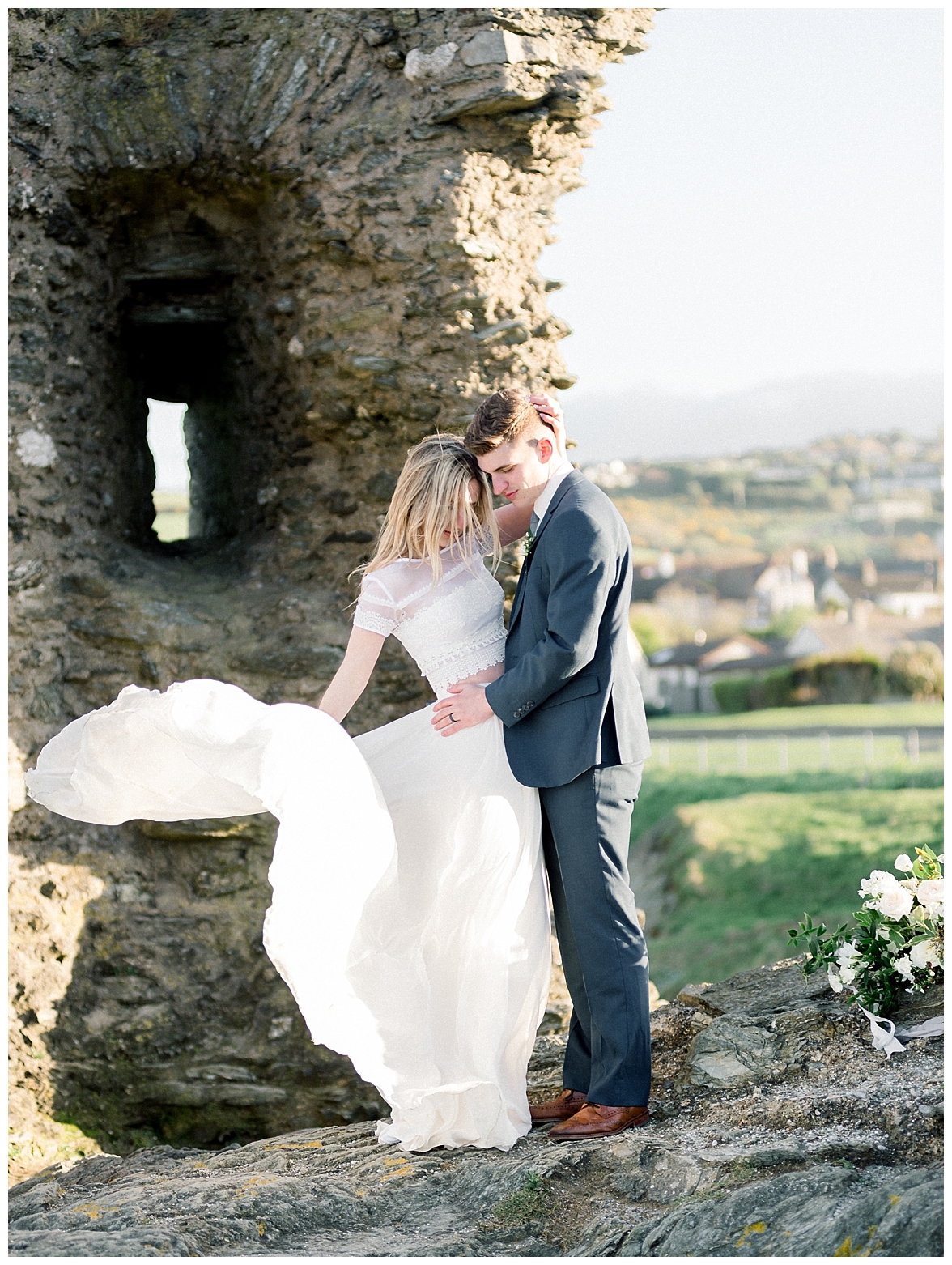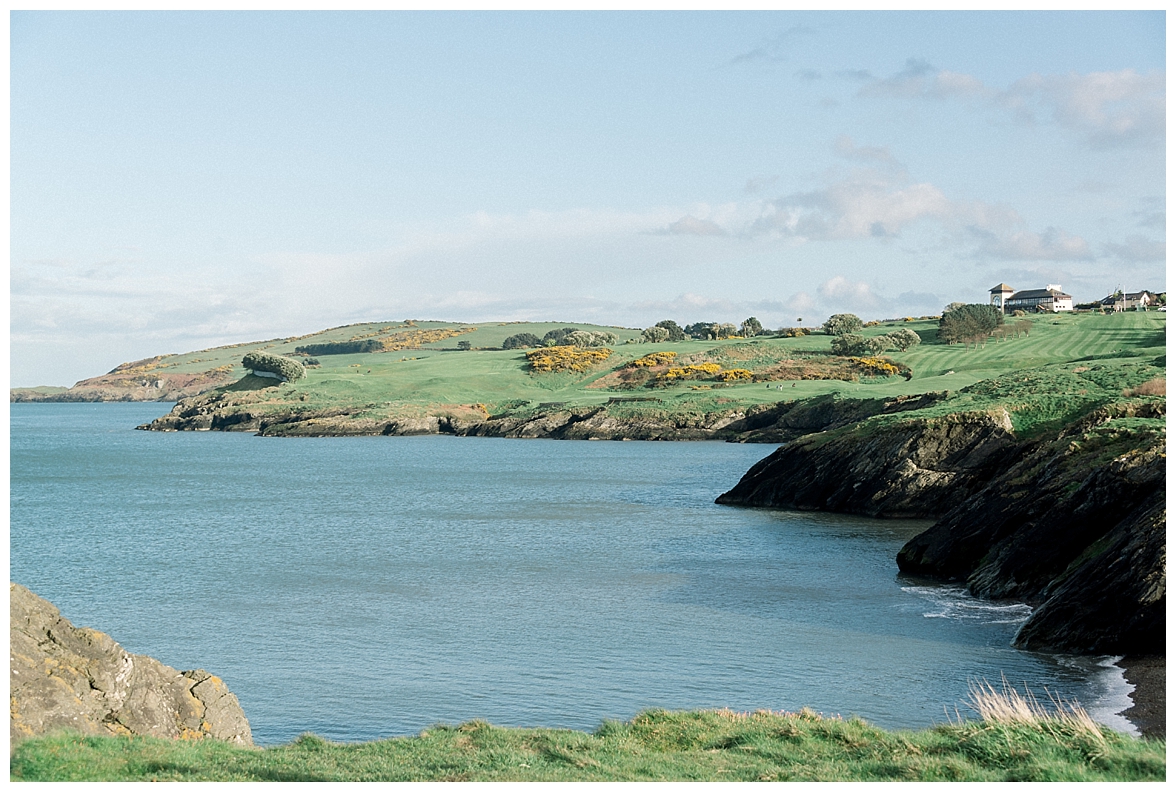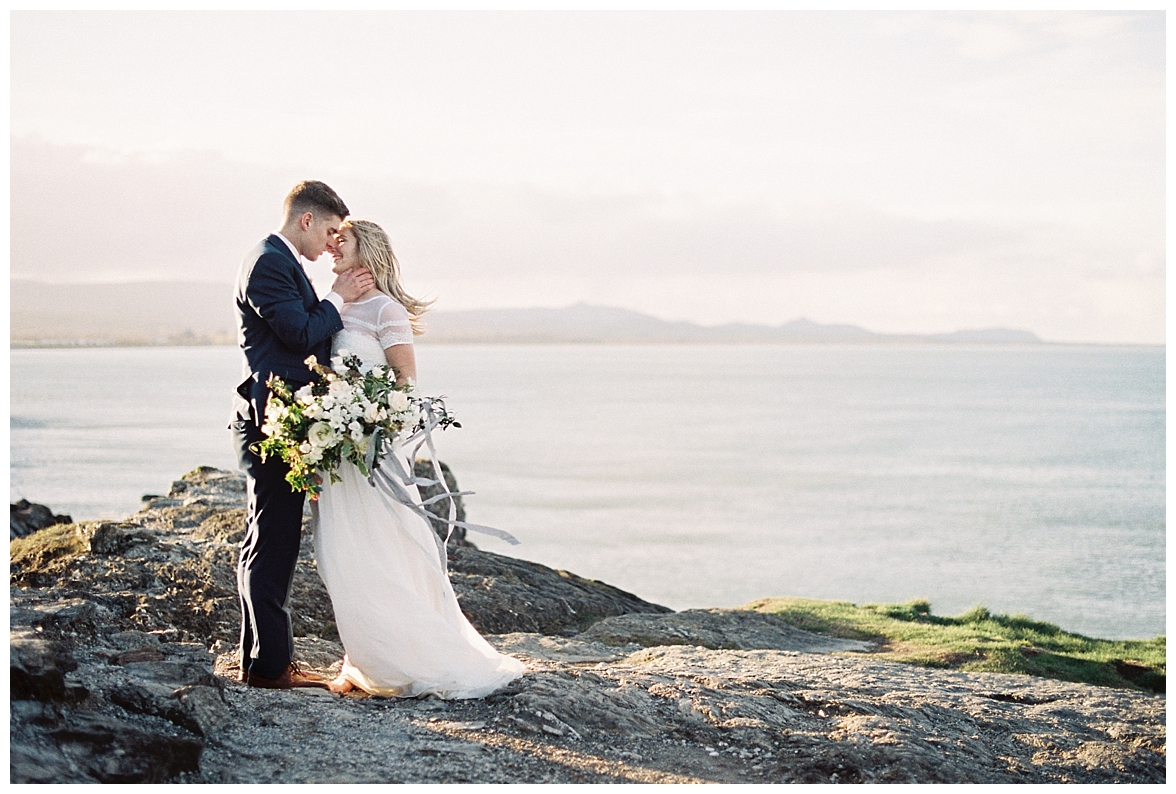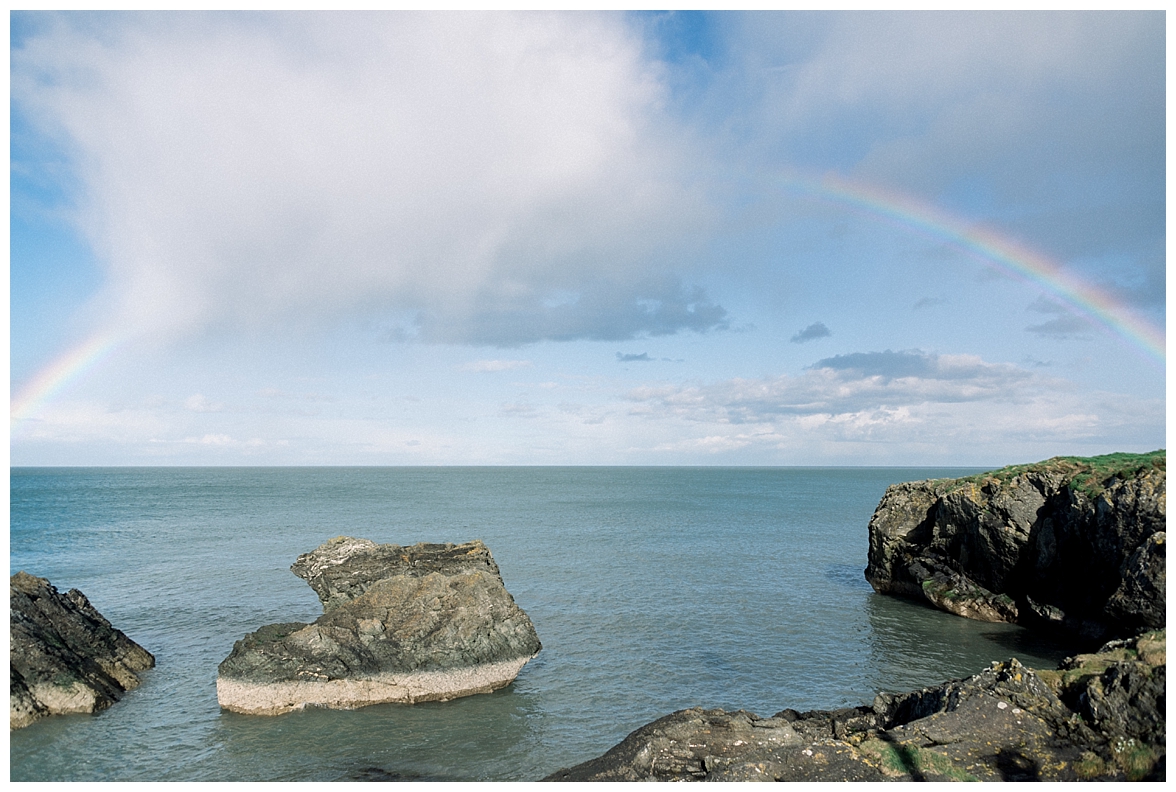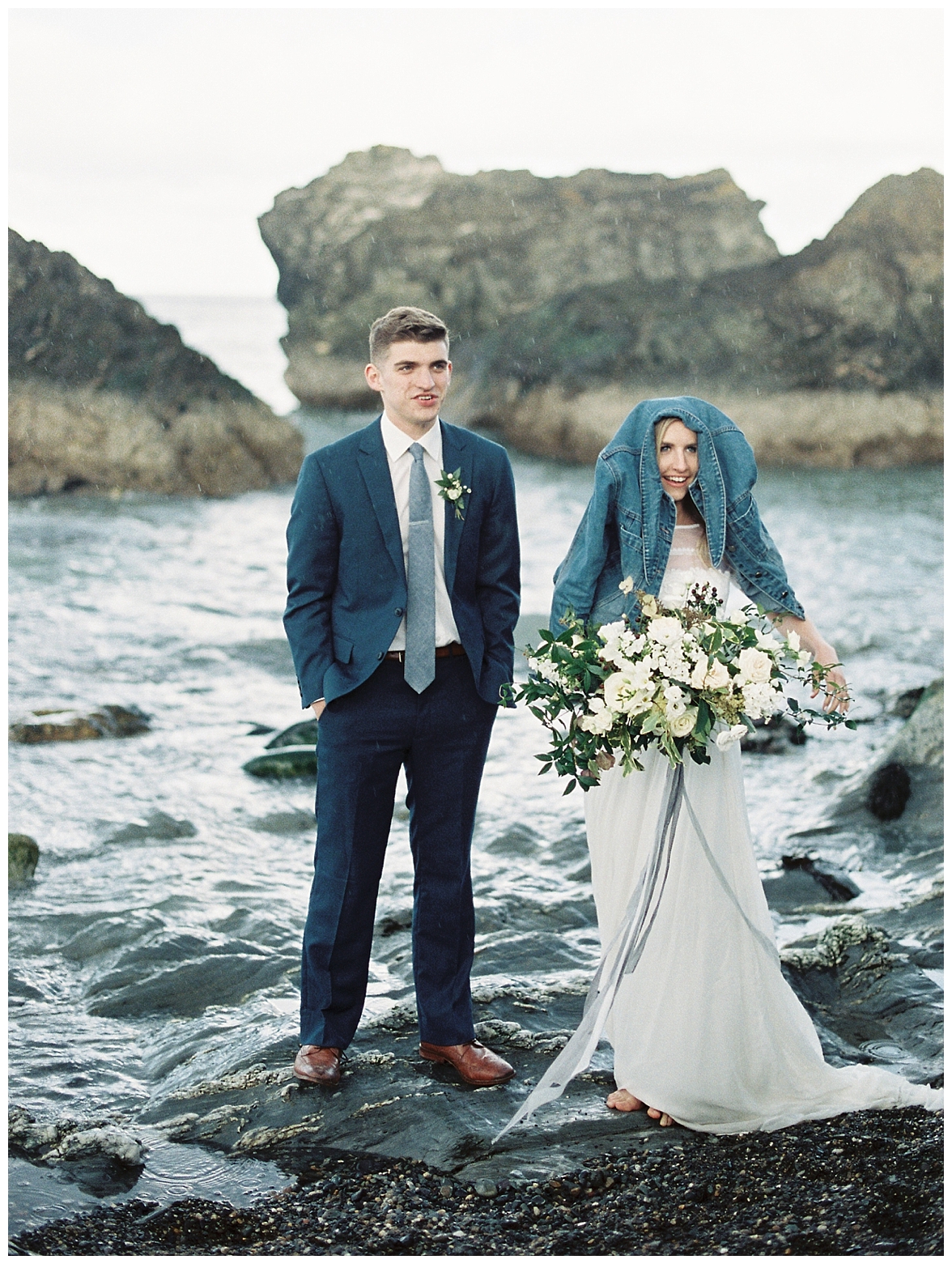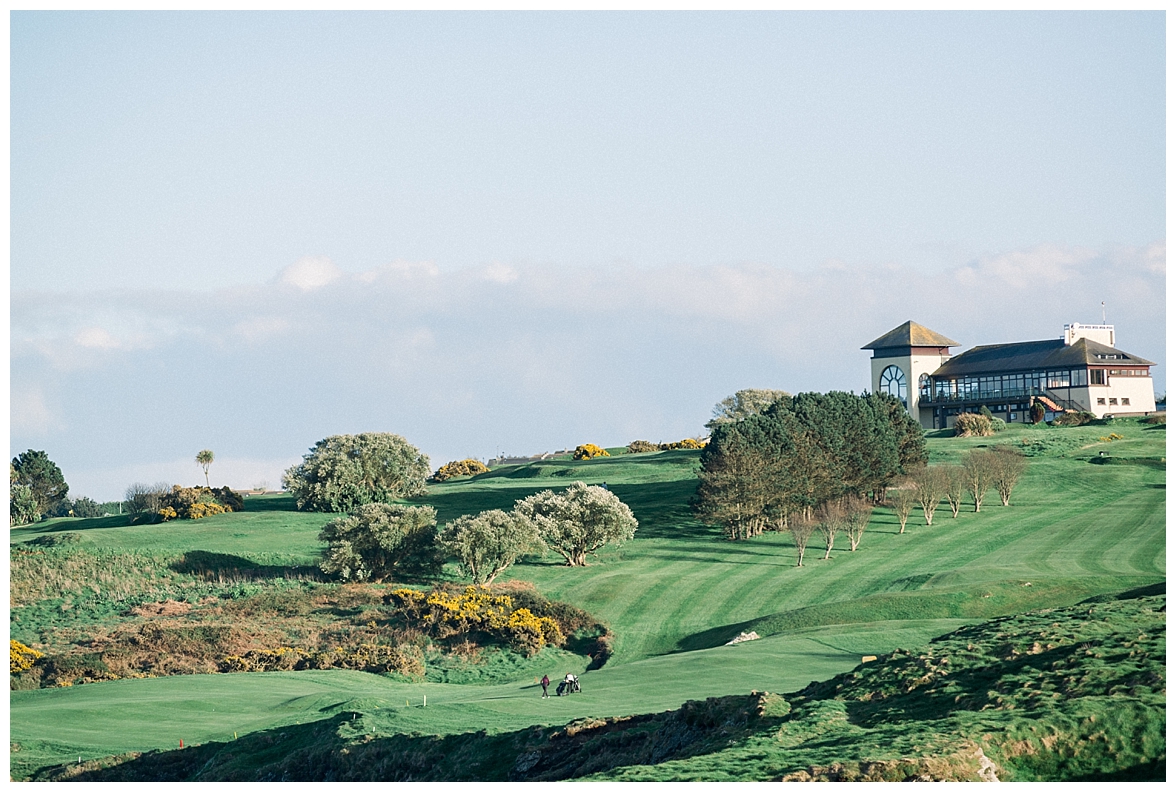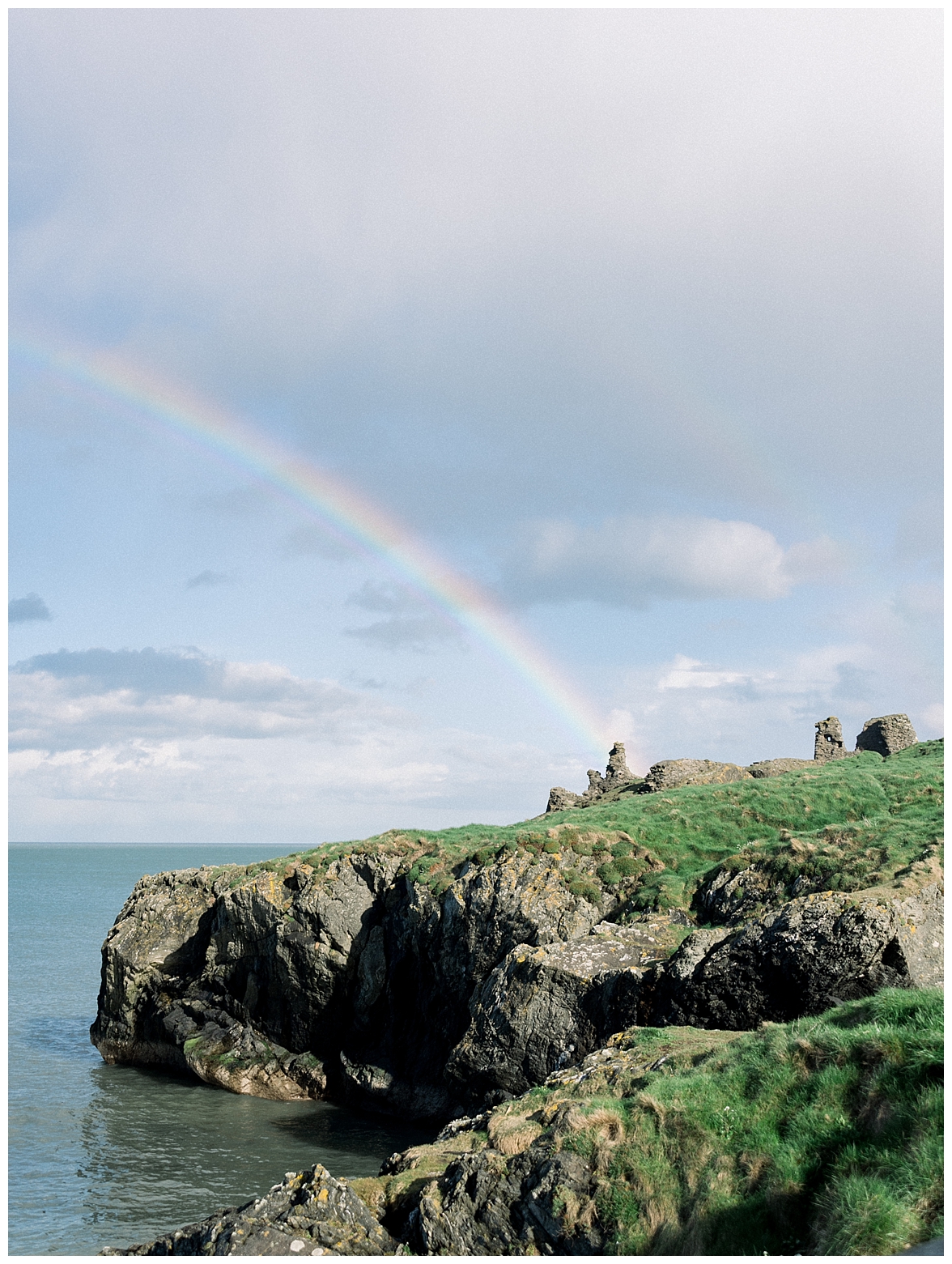 VENDORS
photographer: Xsperience Photography | location: Black Castle, Wicklow Ireland | stylist & floral designer: Mila Adams | dress: Natalie Wynn Design | makeup: Karolina Wichniewicz | hair: Hair Passion | ribbon: FrouFrou Chic | host: Tracy Burch Photography | film lab: PhotoVision Prints