Beware: You will catch yourself smiling while scrolling through this ENTIRE blog.
The love for Miranda and Danny was evident as their friends and family celebrated their wedding day right here in Central Minnesota. My cheeks actually hurt from curating this set because I smiled pretty much the whole time. So many laughs and stories were shared. They all genuinely enjoyed the time spent at Rolling Ridge Event Center. Between the drinks, bean bags, and dancing was pat on the backs, laughter and good ole Minnesota conversation!!
"You are my best friend, my true companion, my love. Today I take you as my husband/wife. I promise to cherish you, to encourage and inspire you, to laugh with you. I promise to comfort you, in times of sorrow and struggle. I will share in your dreams, and support your goals. I promise to build a life and a family with you. I promise to love you more each day, then I did the day before, in good times and in bad, when life seems easy and when it seems difficult, when our love is simple, and when it is an effort.  These things I promise to you today, and all the days of my life."

Wedding Vows
What was your favorite part of the wedding day? 
Combining our lives by having all our friends and family meet! Everybody got along so well and had so much fun together. Having all our favorite people together at the same time felt so surreal! 

Why did you choose the venue/location? 
Our location was a half-way point for both families. The venue was beautiful, and the atmosphere fit our laid-back personalities. It was nice having everything in one location!

What was your goal for the Wedding day? 
Our goal for our wedding day was to bring all our favorite people together to party and celebrate the start of our lives together! We wanted a relaxed, casual wedding with small pieces of our old-fashioned personalities incorporated. 

Any tips or advice for engaged couples?
Personalize your wedding to who are as a couple. Don't worry about what you think everybody else wants. Nobody will remember what color your linens are or the details of your centerpieces. They will remember personal touches and the love you show one another! Try to remember this day is about you marrying your best friend, nothing else truly matters! 

Honeymoon plans… 
Heading to Jamaica!!

Goals for married life…
To always support, encourage, and share each other's accomplishments and dreams. And start a family!!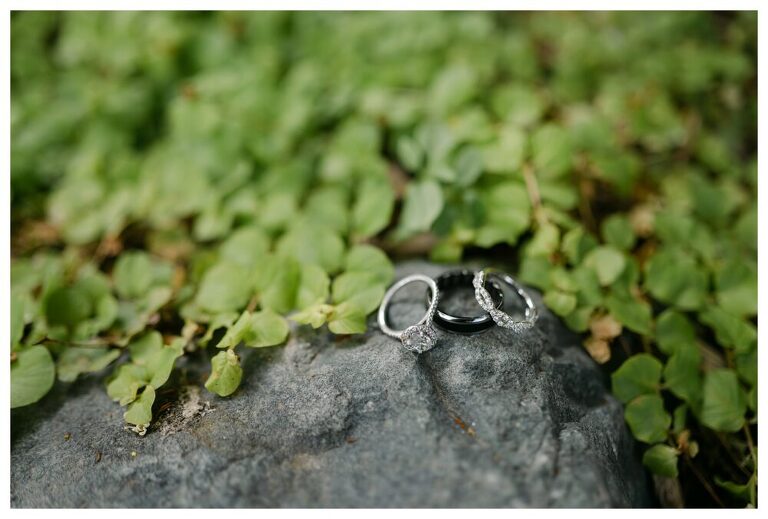 MINNESOTA WEDDING VENDORS 
Venue: Rolling Ridge wedding and Event Center @Rollingridgemn
Photo + Video: Xsperience Photography, Trisha Spencer and Andy Poster
Floral: @malanasophiafloral
Music/entertainment: Music on demand @musicondemanddjs    www.mndiscjockeys.com
Catering: Custom catering by Shortstop 
Hair: @Stephaniemariebeauty 
Makeup: @temptingbeautyatarbor
Officiant: Susan-Lee Wright  @perfectday_affordableidos
Cake decorator: @kelsithomsen
Desert: Christine's Cheesecakes 
Shuttle services: @trobecsbusservice