Was opting out of a large traditional wedding and settling for an intimate wedding day at a cabin in Northern Mn the right decision? I would say based on Alyssa's smile and Beck's "in the moment" tears, it is a resounding YES!!
What was your favorite part of the wedding day?
Beck: "Probably the first look and vows. Or the first look on the dock (even though it was very mosquitoey)."
Alyssa: "Honestly the whole day was filled with best parts. But my favorite favorite part was our private vows where we got to be honest with one another about the commitment we are making together to walk out of the day as a team."
Why did you choose the venue/location?
We wanted to do something small and the venue was perfect with the small town charm, beautiful views, and excellent spaces for the various parts of the day
What was your goal for the Wedding day?
Beck: "Have a sweet, intimate wedding and leave married!!"
Alyssa: "My goal for the wedding was to enjoy every moment with my friends, family, and partner."

Any tips or advice for engaged couples?
Beck: "Don't rush things, communicate effectively and Efficiently. Take your time, enjoy the moments together, and be honest with one another."
Alyssa: "If you don't have a strong opinion on something it's probably not important to you, make a choice and move forward; don't sweat the small stuff. Also, make time to keep dating one another without making every waking moment about the wedding."
I loved that we both included prioritizing one another and our relationship. This is very important to me because we both have such busy lives that I don't want to accidentally lose track of what a wonderful life we have built together due to the busyness.

Words from Alyssa's vows
Honeymoon plans…
We did a mini moon at the Airbnb, where we got married, then we just decided to come home and get settled into married life in our actual real lives in our home and save money to go on a nicer larger honeymoon later in the future. We also got two baby kittens to keep us company!
Goals for married life… ● Beck
Beck: To keep communication, respect, and trust strong while prioritizing one another and growing together in these aspects of our relationship.
Alyssa: To remember why we decided to commit to one another and use our strengths as individuals to create the best combined life we can.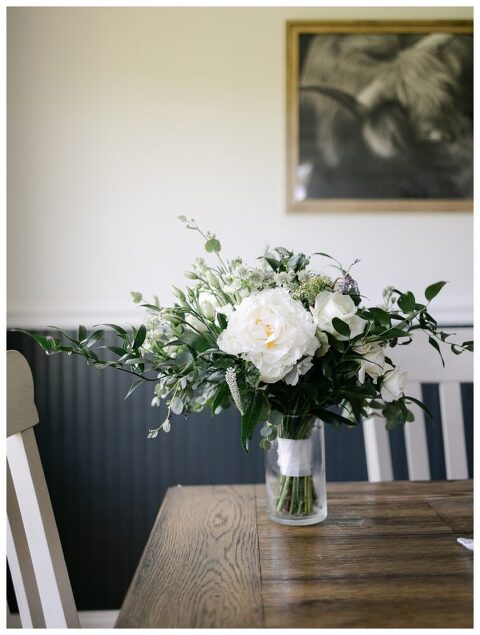 Photography: XSPERIENCE PHOTOGRAPHY, Associate Sam Kuklok