This intimate wedding takes place at the beautiful grounds of Linden Hill Historic Estate. The Estate is located in Central Minnesota in the charming town of Little Falls. It's the perfect small destination wedding with the option of staying on-site the evening prior and of. There's lush gardens during the summertime, colorful trees in the Fall time and snow capped trees and crisp, refreshing air in the Winter time.
Kallie and Derek chose late Fall for their intimate wedding day. It was a brisk Minnesota day in the low 60's, but we Minnesotans love that temp because we know the below freezing days are just around the corner!
ABOUT LINDEN HILL HISTORIC ESTATE
Listed on the National Register of Historic Places, Linden Hill is one of Minnesota's most elegant multifaceted destinations.

READ MORE HERE
Situated on nine well-groomed acres overlooking the Mississippi River, the estate is walking distance from historic downtown Little Falls, MN. Built in 1898, the neighboring homes of the Weyerhaeuser (green mansion) and Musser (white mansion) families are now the perfect historical setting for educational experiences, lodging, hospitality, and special occasions.
Today, Linden Hill Historic Estate is operated as a non-profit venue managed by The Friends of Linden Hill, Inc. The mansions (more like "living museums" with time period furnishings), grounds, pavilion, and adjacent structures are available for touring and events. It's the perfect choice for an intimate destination wedding.
KALLIE AND DEREK'S WEDDING DAY TIMELINE
Kallie and Derek are not fans of being in the spotlight and wanted their wedding day to be free-flowing, simple and fun. They invited their closest friends and family and focused on just that.
We started with casually getting ready in the mansions. We snuck their pride and joy in (dogs are not welcome in the mansions;) for just a couple pics, because it is their BABY and it wouldn't be the same without!! After getting ready they saw each other for the first time. You must scroll to the bottom to see the tears and emotion at that point. Derek couldn't believe the day was FINALLY here after dating since high school.
After photos they had a quick ceremony indoors before heading outside and enjoying their company. The pavilion was decorated right next door giving them a nice space for dinner, but we parted ways prior to that. Again, their main focus was keeping it simple and having fun, not posing for photos;)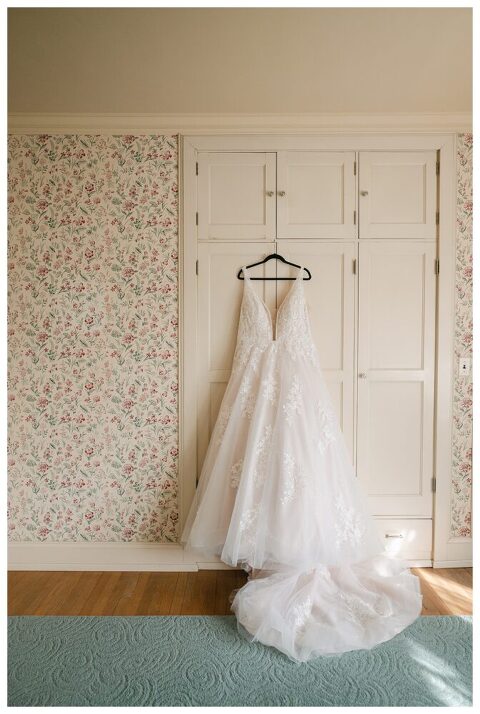 Minnesota based Photographer and Videographer: XSPERIENCE PHOTOGRAPHY, Little Falls, Minnesota
Venue: LINDEN HILL HISTORIC ESTATE, Little Falls, Minnesota
For some more Linden Hill Wedding Inspiration: