Words can't describe how incredibly sweet this rainy wedding at Linden Hill Mansions is. So it's a good thing we have photos and a heartfelt video to go along with the words!!
Emma and Oliver were made for each other. Even though they were made in two different Countries, Olivia here in Minnesota along the northern border of the United States of America, and Oliver across the sea near London, England. The chemistry and adoration could not be sweeter!!
Tell us how a Minnesota gal meets a boy from England!!
Oliver and I met online on Xbox playing a game called Destiny. We became best friends almost instantly and knew soon after we wanted to spend the rest of our lives together. After many months waiting on passports Oliver made his way to Minnesota from England. About a month later we decided to get married and quickly got to planning!
Linden Hill Historic Estate Wedding
We couldn't have made the day happen without all of our amazing family and amazing vendors willing to make our day happen! We held the ceremony and reception at the Linden Hill Historic Estate and grounds. We originally planned for an outdoor ceremony but the weather had other 'very rainy' plans. Luckily Linden Hill has an amazing indoor setting as well so we happily accepted option 2. Linden Hill was a great help with giving us contacts for other vendors as well!
Minnesota Wedding Vendor Shoutouts
First of all, a huge thank you to Trisha and Sam of Xsperience Photography for capturing our day in both photo and video. They made us both super comfortable! We couldn't have asked for a better time taking pictures, having fun and playing in the rain!
Our caterer, Custom Catering by Short Stop did a great job and went above and beyond with the rainy evening we had. Not to mention everyone loved the meal. We also really enjoyed, as did our little & big guests, the mini cupcakes from Cold Spring Bakery. They were awesome and did a great job setting up the display. Dee's Decorating put up a lovely tulle drape in the ceiling of the pavilion for the reception that made the space very ethereal, and All Occasion Rentals set up a beautiful tent and heaters which were much appreciated that evening. It was a great group of people to work with and we had an amazing day thanks to everyone!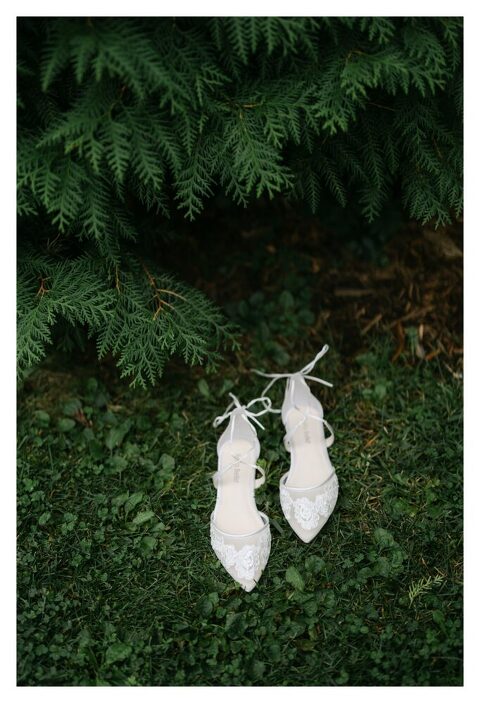 CENTRAL MN WEDDING VENDORS
Photo + Video | XSPERIENCE PHOTOGRAPHY, LITTLE FALLS MN
Decor | DEES DECORATING, LITTLE FALLS MN
Venue | LINDEN HILL HISTORIC ESTATE, LITTLE FALLS MN
Catering | CATERING BY SHORT STOP, ST CLOUD MN
See their love unfold in action in this beautiful wedding highlight video…