When Allie from A.S. Photography reached out for a mentorship, I knew we had to find the perfect venue, since March in Minnesota is quite unpredictable outdoors. It could be snow, rain, mud, or more likely a combination of all three. Crooked Willow is a wedding venue located in Osakis, a small town in the countryside of Central Minnesota. It was absolutely perfect to bring our vision to life.
The Wedding Photography Mentorship Opportunity
Allie is a full-time nurse who decided to photograph a few friends in her down-time, only to find out she LOVED creating photographs with so much meaning behind them. It didn't take long for her to realize this was more than just a hobby. She dove in head-first (Allie doesn't do anything half-heartedly;) and called me after she booked her first wedding so that she can give her new clients the experience and confidence they deserve on their wedding day. That's how much she cares about the people who hire her!
My mentorship opportunities include guidance on wedding day timelines, camera gear, how to prep the couple to get the best reactions and flow throughout the day, social media and website tips and a styled bridal shoot.
The Styled Bridal Shoot Vision
Allie wanted it to consist of elements often found in traditional Central Minnesota weddings, and I wanted to add a little intimate elopement flair since that's my jam;) We found the most adorable couple to model, Madison and Thomas. I knew Madison could pull off any gown, but my heart was set on finding an elegant, free flowing, classic gown that fit perfectly so we could have fun posing. We headed to The White Room, one of my favorite bridal shops located in Minneapolis, Minnesota and found THE ONE!!! It had a flowy bottom attached to a sheer top covered in pearls, made by a French Designer.
I then called on a talented stylist with a unique vision to compliment the vintage elements of Crooked Willow. Nikki Popp of Royalton styled the most beautiful head table and flat-lay. She primarily focuses her time raising her two beautiful kiddos, but any chance I can utilize her talents I jump at it. She can do hair and makeup, assist in photography, decorate and design. Oh…and also re-finishes furniture. A woman of many talents!!!
Crooked Willow Wedding Venue, Osakis MN
Crooked Willow is the cutest farmstead situated in the middle of the countryside in-between Alexandria, St. Cloud and Brainerd. The owners creatively turned the barn and out-buildings into quaint, useful but SO PHOTOGENIC, spaces for all the wedding moments. There's a bridal suite, grooms lair, a large reception hall and my favorite…a renovated red barn on top of a hill. It's like straight out of a storybook. See for yourself… All but one of the indoor shots were taken inside the barn!! We set the table up in the lower half and then visited the upstairs bar for some wine. The bar itself is worth booking this wedding venue!!
There are a few outdoor shots at sunset, but the wind was blowing in the 30 degrees and poor Madison was freezing. Allie apologized every 5 seconds and shot as fast as I usually do when my couple is cold. Again, she is sooo sweet…she cares more about the people she's photographing than her own portfolio, which is why she was there in the first place. I just adore her!!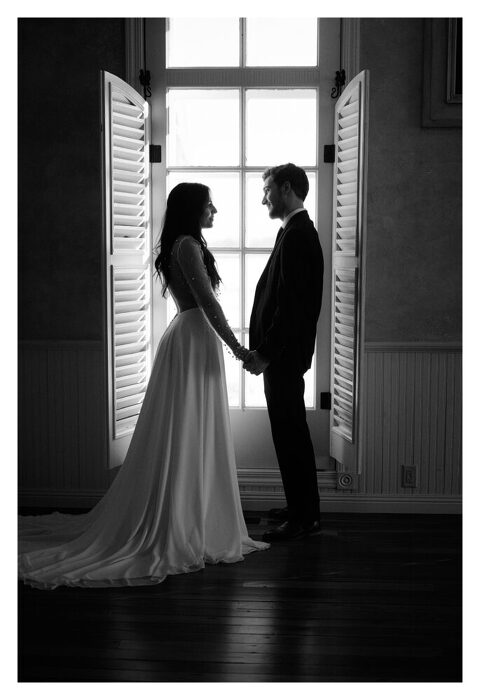 SEE ANOTHER BRIDAL SHOOT STYLED FOR A MENTORSHIP HERE.
If you're a photographer just starting to offer weddings and want some guidance before the big day, let's discuss your goals and make some magic happen!!