It was a perfect Minnesota Summer Day to have a wedding on the lake. Evan and Jenny enjoyed the sunshine, welcomed the breeze, and took every breathtaking moment in stride as their intimate destination wedding unfolded at Madden's Resort. Madden's Resort is beautifully situated in Central Minnesota, in the Brainerd Lakes area, but certainly offers the "up north" vibes most of Minnesotans seek as soon as the snow disappears. If you're searching for a family friendly destination wedding right here in the Land of 10,000 Lakes, add this one to your list!
Madden's Resort was simply beautiful, and the staff were so supportive throughout the entire process.

Jenny
WHAT WAS YOUR FAVORITE WEDDING DAY MEMORY
Our favorite memory from the wedding was the ceremony. Having everyone we love gathered together was truly touching.
DO YOU HAVE ANY ADVICE TO COUPLES GETTING MARRIED WITH KIDS?
For couples that have kids, I'd definitely recommend the sand ceremony. Us and all our guests felt our family come together during that part. I'd also say to let the little things that kids do add to your memory rather than stress (eg Evans three year old put on a little show by twirling, flipping her dress up, and took her ribbon from her dress off lol)… we laughed when we heard stories and saw pictures rather than getting upset.
HONEYMOON PLANS
Honeymoon plans are coming together but not set yet… either Thailand, Jamaica, or another Caribbean destination.
JENNY AND EVAN'S GOAL AS HUSBAND AND WIFE
Our marriage goal is to always be best friends and keep God at the center of our relationship.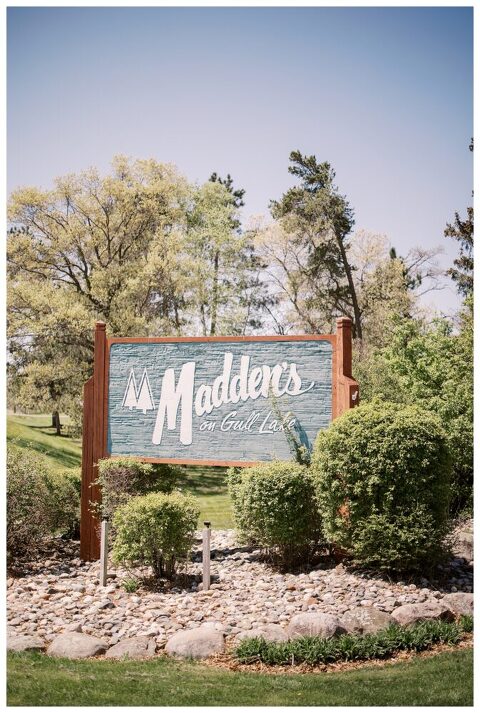 Madden's Resort was simply beautiful and the staff were so supportive throughout the entire process
Jaci Ohotto from Blooms Design did an outstanding job decorating the venue and our cake! Simply breathtaking. She even came back to take everything down so we didn't have to worry about that.
Xsperience Photography's Associate photographer was the perfect choice for us. Sam was so sweet and made every step so comfortable… even for a couple who didn't know how to pose lol
Hair by Melissa Ostrowski
Makeup by Cindy Hannah