Sara and Whitney wanted to exchange vows in one of their favorite places in Minnesota, Tettegouche State Park on the peaceful North Shore. They chose to elope just the two of them so they could truly be present and enjoy their time together. After a night in an igloo at Klarhet, they headed to Tettegouche for a sweet little adventure along the cliffs of Lake Superior. After they officially were married, and the champagne was drank, they made their way to Black Beach for a little picnic and game of tag. We ended the evening back at Klarhet. Sara surprised Whitney with a song she wrote when she serenaded her with the guitar around a campfire.
Why did you choose to elope?
We chose to elope because we wanted an intimate ceremony to share our true feelings with each other instead of having a crowd. We 100% have no regrets. The whole wedding day was absolutely amazing just being present with each other. And the fact that we have pictures and a video to revisit that day makes it even more special. We don't ever want to forget it!
Why did you choose the North Shore for your elopement?
We chose the North Shore because we knew it would be a full moon for our wedding day. We were hoping to see the moon and the stars clearly, and we did! 
Also, the North Shore was where we had our first hiking trip/getaway weekend together and our first kiss. Tettegouche State Park ended up being the perfect hike for us in our wedding attire and gave us incredible North Shore views. Tettegouche is also conveniently located in-between Klarhet, where we statyed, and Black Beach where we wanted to share our first dance and meal together.
How was your experience staying in the dome at Klarhet? Do you recommend?
Klarhet was a unique experience! It was convenient to be close to all of the state parks and other things to do. It was not ideal when it was 80°, however, we would highly recommend! We will definitely be back!  
Any tips or advice for engaged couples? 
Elope! Make sure your wedding day is about you as the couple and not everyone else. Have fun and enjoy each other! 
Honeymoon plans and Reception Plans…
We had our "mini moon" at Klarhet and next year for our 1 year anniversary, we plan on going to the Redwoods for our honeymoon. 
We had our reception at Sociable Cider Werks, where we had our first date, 2 weeks after the wedding. It was enough time to get our outfits cleaned and decorations finished! We played a slideshow of pictures of our lives up to this point and then played the video of our wedding day. We wanted to make our family and friends feel like they were there for the ceremony. 
First Dance Song
What my world spins around by Jordan Davis- I heard this song in my car one day and I sent it to Sara because it perfectly describes how we feel about each other.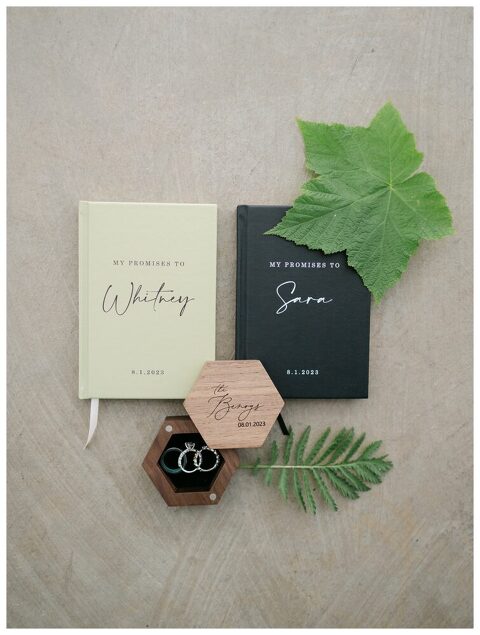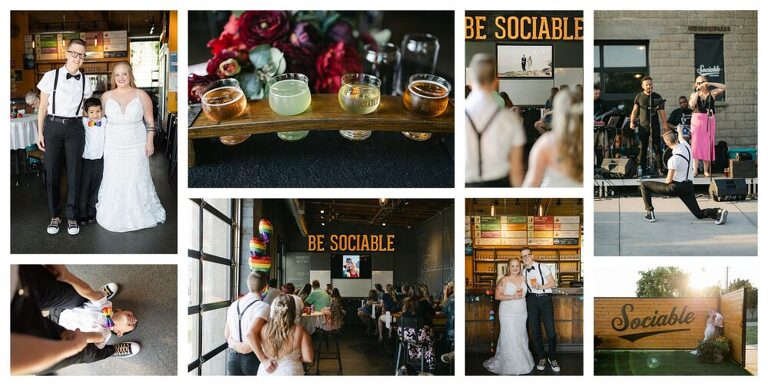 MINNESOTA ELOPEMENT VENDORS
Photo, Video and Officiant: XSPERIENCE PHOTOGRAPHY with help from Andy Poster
Lodging: KLARHET, Lutsen MN
Vows: TETTEGOUCHE STATE PARK
Hair and makeup: TOTALLY WORTH THE DRIVE SALON, Grand Marais, MN 
Flowers: SOMETHING BORROWED BLOOMS
Dress: DAVID'S BRIDAL
Tux: KIRRIN FINCH
Reception: SOCIABLE CIDER WERKS, Mpls MN
Caterers: PIZZA LUCE, NOTHING BUNDT CAKES, POPPIN' CULTURE