Minnesota may not be recognized as the hot Elopement Destination in the United States, but the North Shore can definitely hold its own! Superior Shores Resort is one of my favorite places to host a small wedding or elopement. It offers a large rocky beach great for skipping rocks, a campfire, romantic picnic, and yes, is dog friendly too!! The Burlington Bay cove provides for epic scenery and beautiful cliffside photo opportunities.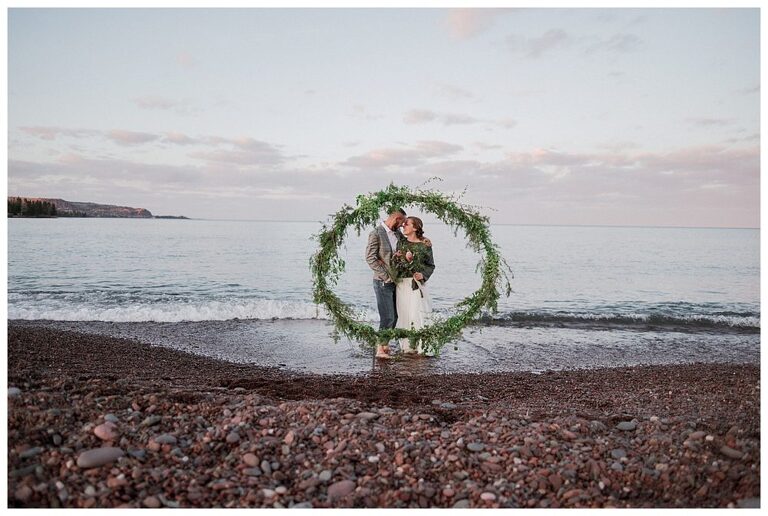 Samantha and Justin headed out to the beach just a couple hours before sunset. They enjoyed a nice walk with their high energy Bernese Mountain Dogs before enjoying a simple picnic overlooking Lake Superior. Thanks to Project Celebration, we had some fun in the water next to a beautiful floral arch. It was a great opportunity to find out who was tougher being the water was just a couple weeks thawed after a long winter. Samantha won that contest…Justin was in just long enough for some laughs, a kiss, and a "toughen up" comment from his bride. Okay…to be fair, Samantha kept her waterproof boots on and Justin was barefoot:)
We ended the evening warming up by a cozy campfire and a high five from Yogi!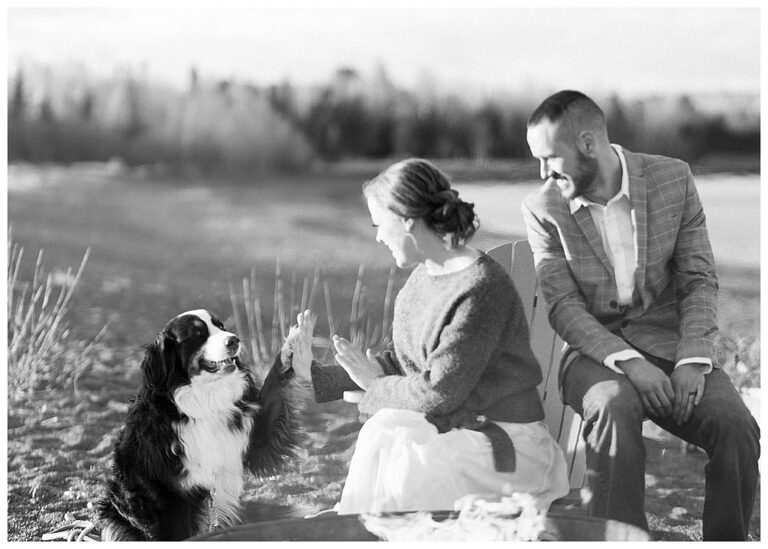 Here is their simple but sweet love story at Superior Shores Resort…
Photography+Video | Xsperience Photography
Planner | Xsperience Photography
Florals+Decor | Project Celebration, Monticello MN
Rings | J.F. Kruse Jewelers, St. Cloud MN
If this beautiful elopement at Superior Shores Resort looks like something you and your love would truly enjoy, contact Xsperience Photography to begin dreaming up your love story!!
For this exact documentation (florals, picnic, arch, photography, officiant and highlight video) approximate price is $4500 depending on time of year. Custom Collections available as well if you want something more or less.
Superior Shores Resort offers lodging in their beachside motel or lakeside lodges and executive homes. A 5 bedroom Lake Home would be perfect for you and your closest friends and family!!