These Two. Sooooo gorgeous!! I documented their engagement session at Belle Prairie Park in Little Falls, Minnesota. They're outdoorsy nature and the lush summer scenery were perfect compliments to each other. We were surrounded by sumac, tall pines, the Mississippi River and a golden sunset highlighting the moon. It was one of the most relaxing and fun engagement sessions I've ever had the opportunity to document. And Lucky for me I just have one more month before I get to capture Nadine and Christian at their small destination wedding on the North Shore of Minnesota.
Outdoorsy couple with adventure in their souls
Nadine and Christian met in high school as they both prepared for a month long Canadian canoe expedition, Les Voyageurs. After they returned from their separate trips in the wilderness, the adventure had truly just begun. Throughout the last 10 years, Nadine & Christian have continued to explore life with each other; whether it be on the trail, in the kitchen or through curious conversation. Their love for the outdoors keeps them grounded and stable, as well as provides them with the gift of adventure. They now reside in northern California, but will be celebrating their wedding here in northern Minnesota.
North Shore Minnesota Wedding Plans
The two have decided to celebrate their wedding this Fall on the North Shore in Two Harbors, Minnesota with their family. They rented a cabin a few miles inland from Lake Superior. It can be found on Airbnb or Vrbo, called THE FITZGERALD MANOR. To honor their religion they will legally exchange vows in a small church in Two Harbors, MN. Then they will spend an hour adventuring Gooseberry Falls State Park with just the two of them. It's the best of both worlds. Family time plus alone time.
"We are excited to spend an intimate weekend with our immediate family on the North Shore. We look forward to celebrating our love for one another with Betty's Pies, chilly Lake Superior swims, hikes, and libations around the fire." ~Nadine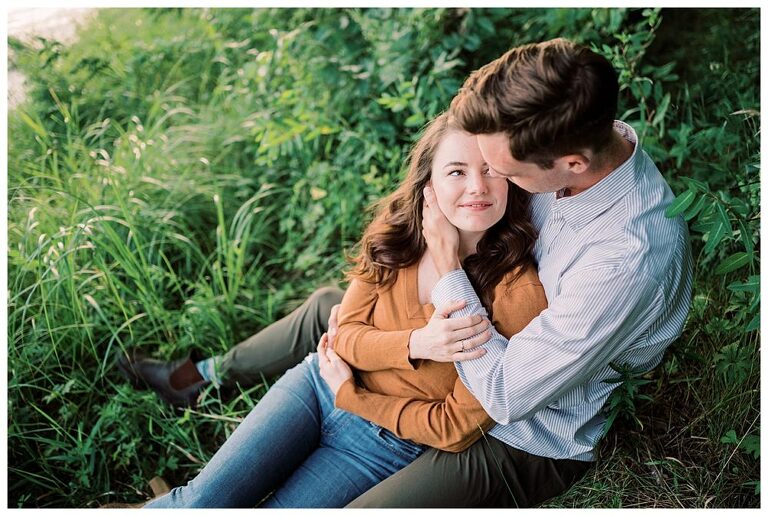 See their beautiful Fall Destination Wedding at THE FITZERALD MANOR on the North Shore of Minnesota HERE.