Oh man….where do I even start?! I've been dreaming of photographing a wedding in Jackson Hole Wyoming for quite some time now and Jaime and Mike made it a reality!! This Grand Tetons wedding was even more fun and beautiful than I imagined. I'm usually a "foothill of the mountains" kind of girl because I prefer them as a backdrop vs a steep drop, but I can handle being up close and personal with these kind of trails. Taggart Lake Trail has easily become my favorite hike with the lush greens, waterfalls, Grand Teton views, and of course, the teal blue water of Taggart Lake itself.
When I arrived to the scene early to scout on that hot 93 degree day I was filled with mixed emotions. I was so eager to hike to the lake with my bride and groom, but thought there was no way, they, and all 38 of their guests, would attempt the 2 mile hike in that hot of weather. I found a couple back-up plans for the ceremony at the Taggart Lake Trailhead just in case. Fortunately there was no need to use them, because this group of North Dakota folks were ready and willing to make the hike and witness the union of Jaime and Mike on the lakeside no matter how much sweat and tears it involved!!
"Mike and I met through mutual friends at a brewery tour in Fargo. We went on our first date 3 days later and have talked everyday since. We knew we wanted to get married after a couple months of being together. Fast forward to over 3 years later!! I for sure did not want to take the time to plan a big wedding… I was ready to be married now! Trisha helped so much with choosing the location. I knew I wanted to go somewhere beautiful and the Tetons come up when I googled beautiful places in America. So a Grand Tetons Wedding it was!! We originally wanted just a couple people with us, but our friends and family were as eager and excited as we were so it turned into a small destination wedding instead of an elopement. We decided to book the Teton Springs Lodge in Victor, Idaho near the airbnb we were staying at, and I honestly wouldn't change a thing." ~Jaime Kasowski
Scroll to see the beauty of Jackson Hole, Wyoming and Victor, Idaho…but more importantly scroll to see the fun dynamic between Jaime and Mike. Her pleasant, laid back demeanor combined with his jokester side made for some great captures!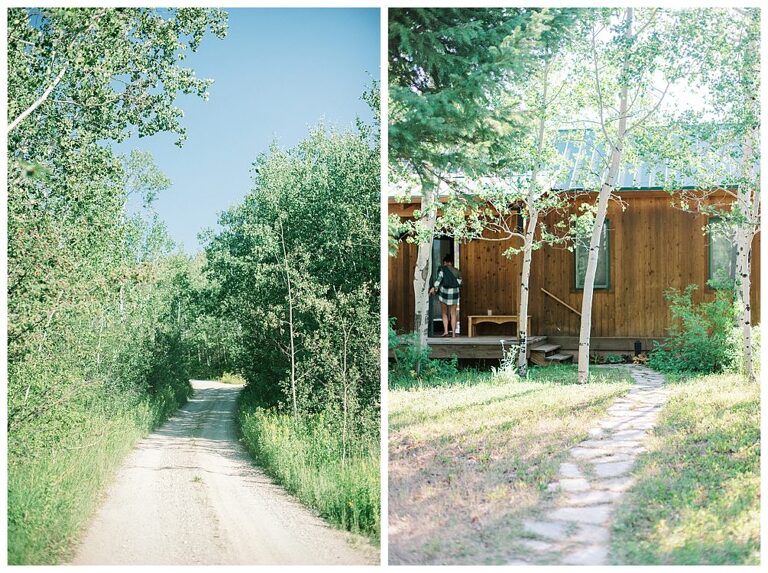 Photography + Video: Xsperience Photography | Officiant + Planning Assistance: Elope Jackson | Reception: Teton Springs Lodge | Bouquet: Wild and Free Florals, Jackson Wyoming | Catering: Bronze Buffalo Sporting club | Suit: Halberstadt's ND | Dress: ASOS | Rings: Wimmer's Diamonds (center stone is from Mike's grandma, but they put it together and everything else is from them)