I had the honor of capturing these two lovely humans engagement session on the Bridge of Hope one sunny Summer morning in May. But of course their story started long before that morning. If you want to hear some sweet love-filled words continue reading…
Sara and Whitney met on the app Hinge. Sara messaged her first. They talked every day for 3 weeks before Whitney agreed to go on an official date. They decided to meet at Sociable Cider in Minneapolis for an art fair, but ended up just talking the whole time and not looking at any of the art… "but I didn't mind at all." says Sara:)
I never believed the fairytale love stories until I met Whitney, when I first met her I knew she was the one. When you know, you know. Things I love most about Whitney is how kind her heart and soul are. She accepts me for who I am and even though she has a million things going on including being the best mom ever, she is so strong and focused and goes after her goals. she's my favorite superhero, which says a lot because I'm a huge Marvel nerd. She's also the most beautiful person I've ever known, inside and out.

Sara
The Proposal Story
We went to Daytona Beach on vacation over my birthday in January and I wanted to propose on the beach. We had the best steak dinner we both have ever had and then took a walk along the beach. I was hiding a little message in a bottle with everything I wanted to say to her and dropped it in the sand as we were walking back she noticed it when I pointed it out. When she was done reading, I was on one knee and asked her to spend the rest of our lives together.
North Shore Elopement Plans
We will be eloping to the North Shore in August, it's our happy place where we have had hiking dates and watched the stars together. We are excited for our ceremony and committing to each other. Later in August we will be having a celebration with our friends and family at our first date spot, Sociable Cider.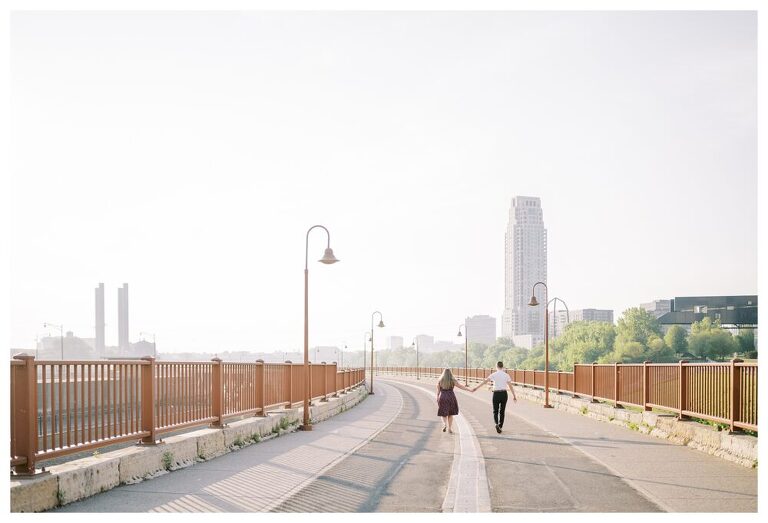 Photos by Trisha Spencer of XSPERIENCE PHOTOGRAPHY based in Little Falls, MN but willing to travel the world to document heartfelt stories of love.