If you share a love for adventure, then it makes total sense to "celebrate your engagement sharing an adventure"!! That's exactly what Jessica and Cody decided to do. They spontaneously hopped in their car and headed West to Buena Vista, Colorado. They both enjoy hiking, beautiful scenery and quality time with one another. I agreed it would be the perfect way to document their engagement session. So, spontaneously, I, my daughter and my 100 pound Bernese Mountain dog hopped in our jeep and we too headed out West to the beautiful state of Colorado!!
Buena Vista is a hidden gem in-between all the main cities; Denver, Colorado Springs and Aspen. It's what postcards are made of!! We all decided to rough it a bit and set up tents at Arrowhead Point Resort. Jessica and Cody wanted this to be more than just a quick trip and a photoshoot so they arrived a week prior to us and explored many hiking trails and other campgrounds in the area. After putting on many miles and feeling the exhaustion kick in, they decided a relaxing sunrise at Twin lakes was exactly what they needed. That's where the engagement session begins.
The heat wave kicked in not long after our morning shoot so we split for the day and met up for sunset capturing views overlooking Buena Vista. We ended the evening back at Arrowhead Point Campground sharing a few laughs, around the campfire.
"We love hiking and pushing ourselves while in the elevation, so we had to 'bag' our third 14er- Huron Peak." -Jess

~JESS
Hiking a 14er is usually an all day thing for them with beautiful views, scary, steep parts for Jess, and of course always keeping an eye on the ever- changing mountain weather. Throughout the 10 hour adventure, Cody and Jess truly bonded and felt accomplished especially after they summited the mountain.
"There is no other person that I would want to see these views with"

~CODY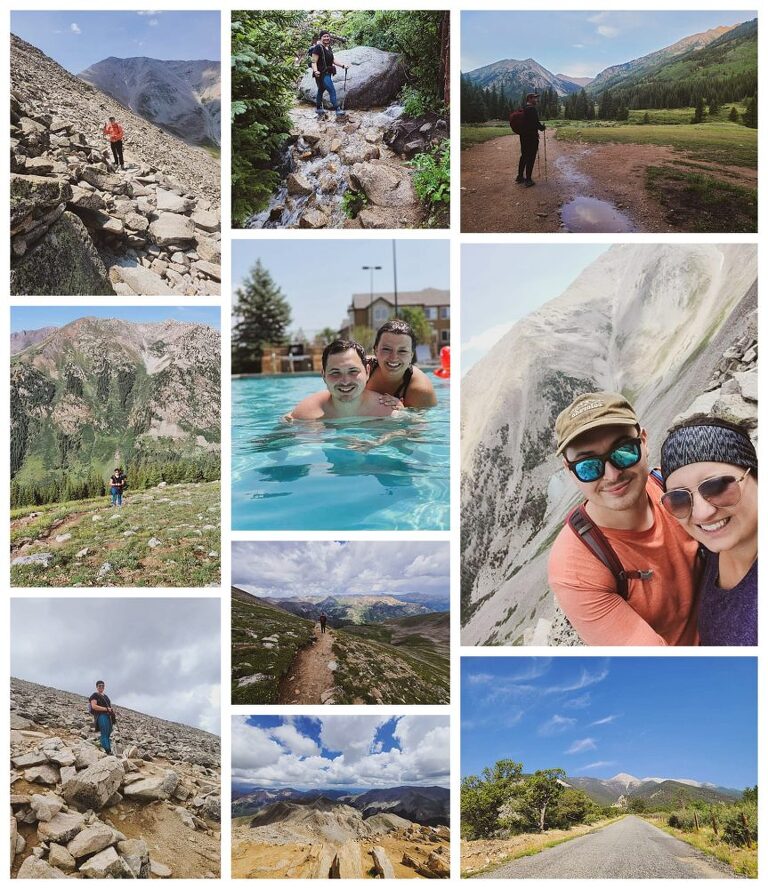 Cody and Jess love the Colorado mountain views, whitewater rafting, camping, and random adventures and can't wait to go back!
"Thank you Xsperience Photography, for capturing our special place. Twin Lakes is just below our first 14er- Mount Elbert, where we struggled together, pushed each other, and conquered our first mountain- the highest point in Colorado."
Photo+Video by XSPERIENCE PHOTOGRAPHY