This is hands down the most relaxing wedding I have ever photographed in my 20 year wedding photography career! Nic and Brenda kept the decor minimal knowing the scenery is beautiful all in itself. They wanted to keep it simple and truly enjoy the moments.
The Elopement Timeline
We started off with some lake-side exploring before taking a short hike to Gooseberry Falls. A family friend said a few words for their ceremony inside the Lakeside Picnic Shelter before they enjoyed champagne and homemade cake. By homemade…I mean Nic and Brenda made it themselves!! Even decorated it!!
We ended the evening with another short hike to the big Lake. The sunset over Lake Superior where they shared their first dance as husband and wife was incredible. I've never seen the lake look so blue. It looked so much like the ocean that evening. Truly breathtaking.
Goal for our Wedding
"When planning our wedding, we wanted to include two things – family and a beautiful setting. Gooseberry Falls State Park offered the perfect location to combine these values into an intimate ceremony without sacrificing tradition." 
A few of our favorite things from our wedding day:
Nic serenading me as I walked down the aisle. He was nervous but did a wonderful job! 
Our wedding cake that we made together. Having a small guest list gave us the opportunity to bake & decorate our own wedding cake. It turned out fantastic and tasted as good as it looked! 
Grand Teton Honeymoon
We did things a bit different by going on our honeymoon before the wedding ceremony, but like everyone during these past two years, scheduling presented some complications. About two weeks before the wedding, we traveled west and spent a week in the Teton Valley, just outside of Yellowstone National Park. While there, our pup Duke made friends with some of the local horses, and we got some well needed rest in the mountains before our big day.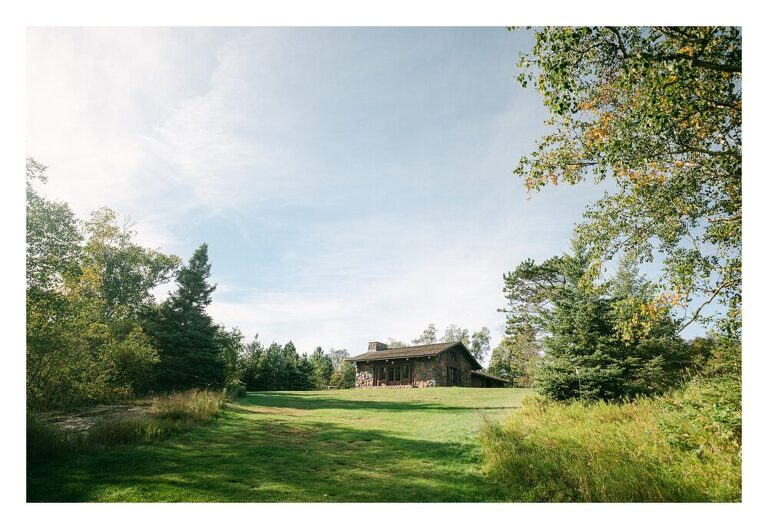 PHOTOGRAPHY | Xsperience Photography, Little Falls, MN
Thanks to the following vendors:
HMUA | Rue 48 Salon, Duluth
"They did an excellent job at accommodating all the ladies in getting our hair done for the big day!"
LODGING | Grand Superior Lodge, Two Harbors 
"They did a fantastic job accommodating our group, passing out the personalized welcome bags we made our guests upon check-in and even giving treats to the pups!"
CEREMONY | Lakeside Picnic Shelter at Gooseberry State Park (available for rent)
HIKING ADVENTURE LOCATION | Gooseberry Falls, Two Harbors, MN