If you've ever experienced Minnesota in the winter time, you'll get all the feels while viewing this New Year's Eve elopement at Grand View Lodge. It captures its essence in true form; from the brisk chill in the air to the warm feelings of togetherness. If there's one thing cold temps can do, it's bring people together. Real together. Real close. Closer. Hey, it's all about the body heat in order to survive here 'don't ya know'!
Crystal and Travis are an untraditional couple who both love the magic of winter. Travis because of the ice fishing opportunities, and Crystal because of its beauty. And beautiful it was. The drive north from Little Falls to the Brainerd Lakes Area was filled with frosted trees, fresh snow and soft light. As if that was pretty enough, we were blessed with snow flurries as we made our way to the frozen lake. Their vision of a stress-free wedding, both relaxing and memorable, at one of Minnesota's finest resorts came to life effortlessly. It was the perfect way to end the year!
We chose Grandview Lodge as my search for Winter Elopement led me to you (Xsperience Photography) and the amazing photos you shared from there and the other many beautiful destinations on your website. The ice, igloos and the beautiful winter scene that Grandview offers seemed like the perfect scene for Travis and I to get married in. 

Crystal
GRAND VIEW LODGE WINTER ELOPEMENT ITINERARY
Horse drawn sleigh ride
Warm up in the reserved igloo
Quick ceremony on the frozen lake
A quick photoshoot (yes everything is quick when it's cold;)
Champagne and snacks in the igloo
Rock Paper Scissors to see which kid signs the Marriage License
YOU MUST HEAR ABOUT THEIR UNIQUE WEDDING RINGS!
Travis's ring is from Northern Royal. It's actually called The Fishing Line ring, which is incredibly fitting since he loves ice fishing so much! 
My ring he designed with Shane Co. He went with an ice blue sapphire as he said a diamond was not unique enough for me. Ironically it has ice in the name, you know, like "ice fishing":) 

Crystal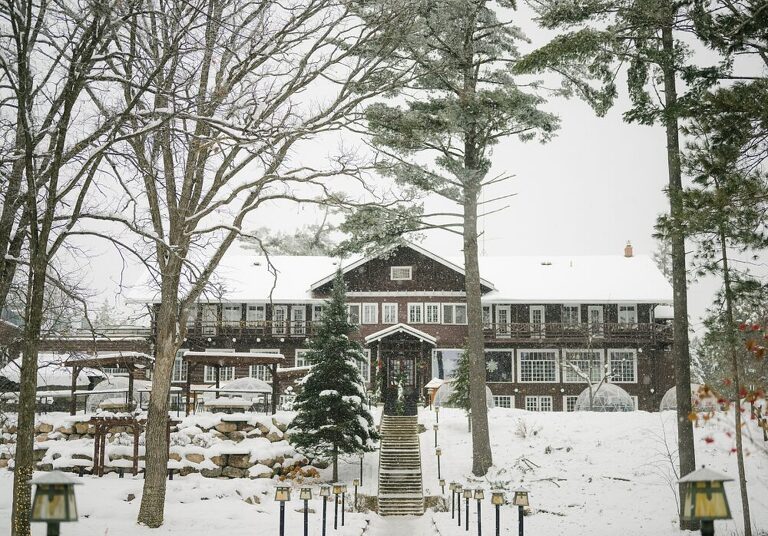 MINNESOTA WEDDING VENDORS
Elopement package: photo, video, officiating, bouquet | XSPERIENCE PHOTOGRAPHY, Little Falls, MN
Venue | GRAND VIEW LODGE, NISSWA MN
Dress | LULUS