If you think rain would ruin an outdoor wedding on a lake then you haven't met Kelsey and Eric. They hosted their intimate wedding celebration at Ruttger's Birchmont Lodge in Bemidji, Minnesota on a brisk Fall day in September. And yes, you guessed it, it rained! However, we were blessed with a beautiful cloudy sky for an hour before the ceremony providing us with some great memories on the lake with the wedding party and family members.
Why did you choose to host your wedding at Ruttger's Birchmont Lodge in Bemidji, Minnesota?
After asking me to marry him, Eric immediately requested that we get married in Bemidji, Minnesota.  I imagined the reason being that he would get to fish the whole week and even the morning of the wedding day, since that's what he did the couple times he came with me to Bemidji to spend time with my family.  However, when I asked why, he answered, "Because Grandma Jeanne is there."  My heart melted and I was more sure than ever, in that moment, that I wanted to marry this man.  Grandma is 93 and although quite spry and probably could have traveled, he knew I couldn't imagine our wedding day without her there.  Getting married in Bemidji also meant we could keep our day exclusive and intimate.  
Ruttger's Birchmont Lodge has held many memories over the years: renting cabins, watching the 4th of July fireworks on the lake, fishing, and roasting marshmallows by the campfire.  I was ecstatic to create the best memory of all at Ruttger's with my now husband, our wedding day. 
Tell us about your rainy northern Minnesota wedding day on the lake!
The gloomy, gray skies turned out to make the perfect backdrop, making the floral, greenery, bridesmaid dresses, and groomsmen bowties and boutonnieres vibrant and rich with color.  The smell of the grass, lake, and wood once the rain started was so familiar.  Our reception was a dream come true with the wood cabin feel as we danced the night away.  I am still jealous that Eric got all the compliments on his dancing and not me.  It's funny to think I was nervous about the weather, when in reality the rain and gloomy skies were the perfect touch to an already dreamy day and made for an epic sparkler send off.  The locals kept asking why we chose small town Bemidji, Minnesota for our wedding, and now that I've experienced it, I truly could not picture a more perfect place to kick off our next chapter together.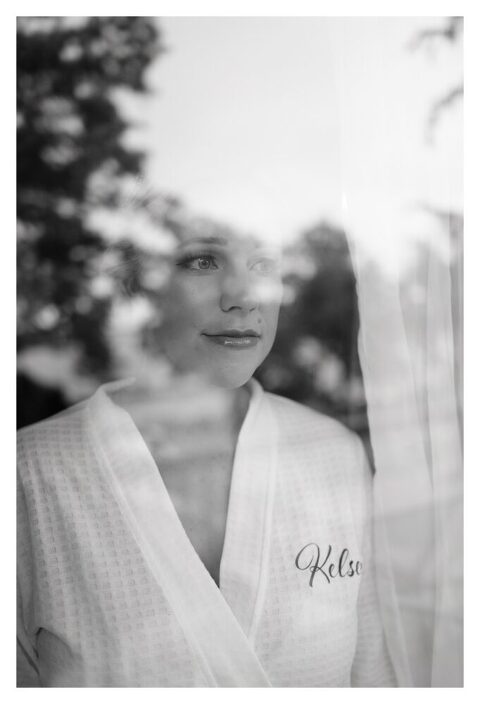 MINNESOTA WEDDING VENDORS
Photography | XSPERIENCE PHOTOGRAPHY, Little Falls MN
Venue | RUTTGER'S BIRCHMONT LODGE, Bemidji MN
Planner and Event Coordinator | WHITE LOON EVENTS, Wanamingo MM
Florals | KD FLORAL, Bemidji MN
DJ and lighting | Ntertainment, Bemidji MN