What happens when a wedding planner gets married? ALL OF THIS and so much more!! Not only did we get to document this incredibly FUN destination wedding in Cancun, Mexico, we had… a Minimony in Minnesota, a Welcome Dinner, A rainy Groomsdinner on the rooftop, Some beach fun and an adventure to the cenotes.
THE MINIMONY IN MINNESOTA
Kari and Brad started their wedding celebrations back in Minnesota on 1-22-22 where they were legally married in their hometown church. It was the most perfect, snowy winter day. They were surrounded by immediate family and a handful of extended family members. It provided the perfect opportunity for guests who were unable to attend their Cancun wedding later scheduled for 2-2-22. Kari likes numbers!!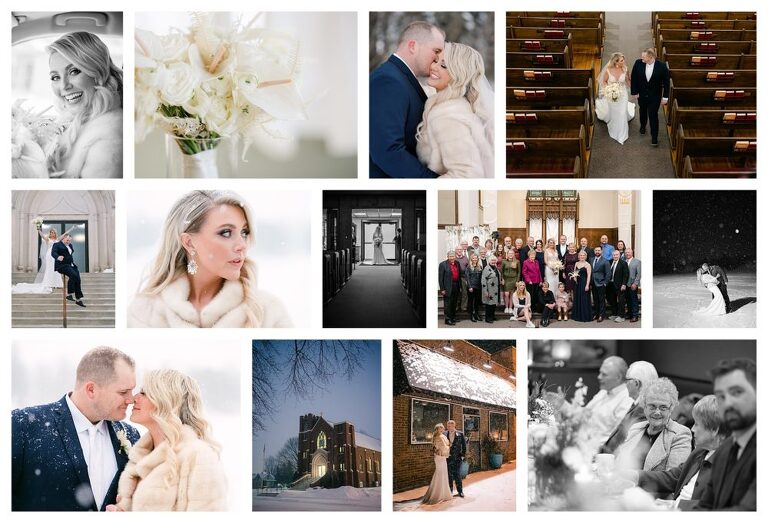 SEE MORE OF THE MINNESOTA MIINIMONY HERE
Then off to Cancun we went with approximately 100 guests, all ready for some much needed sunshine and a whole lot of partying!!
DESTINATION WEDDING AT THE GRAND AT MOON PALACE IN CANCUN MEXICO
Talk about a dream wedding from beginning to end!! It really doesn't get much more spectacular than this. There was a Welcome Dinner when guests arrived at The Grand at Moon Palace Resort. Then a Groomsdinner, followed by the wedding and day after brunch. Not to mention the fun we had the following day as we adventured to the Cenotes.
My personal favorite part was the Light Show put on by the resort. It was the perfect way to end the evening. Everyone just kicked back on the sand with their drinks, gave their dancing legs a rest, and enjoyed the show.
Why did you choose The Grand At Moon Palace Resort for your wedding venue?
"As a Twin Cities wedding planner, I knew my wedding would feel like 'work' if I got married at a venue in Minnesota, so Brad and I started brainstorming. I have always felt so alive and my absolute happiest at the ocean and Brad's always down for my wild ideas, so beach it was! While enjoying the sun in Jamaica for Brad's birthday trip last year, we came up with the idea to get married at a resort. We loved the all-inclusive aspect and the ease that would give us and our guests. We had heard so many great things about The Grand at Moon Palace and knew this was the place during our first visit. 

~Kari
THE WELCOME DINNER
"We started our wedding week by hosting a welcome dinner for all our guests to come together, greet everyone and thank them for coming. It was also a good opportunity for our guests to get to know each other. This took off so much pressure for the day-of, so we instead were able to sit back, relax and enjoy our day without feeling guilty to go chat with everyone. We wanted our day to be just that, about us! It's true when they say your wedding day will fly by but by having a destination wedding we were able to turn our wedding day into a wedding week and I am so thankful for that extra time."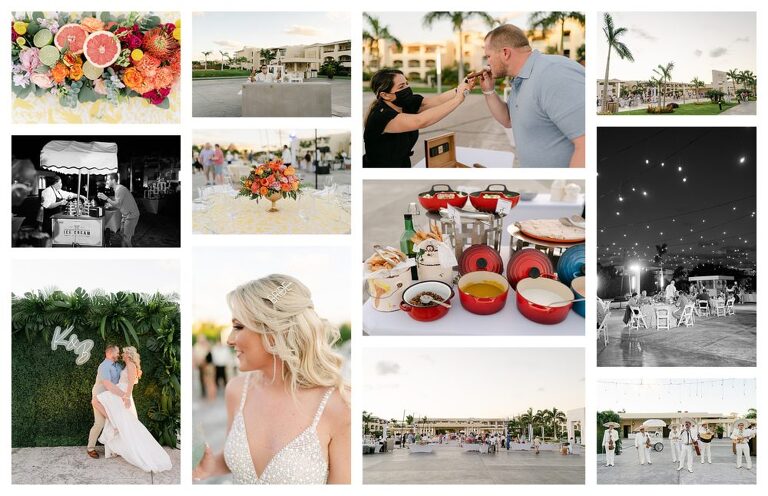 THE GROOMSDINNER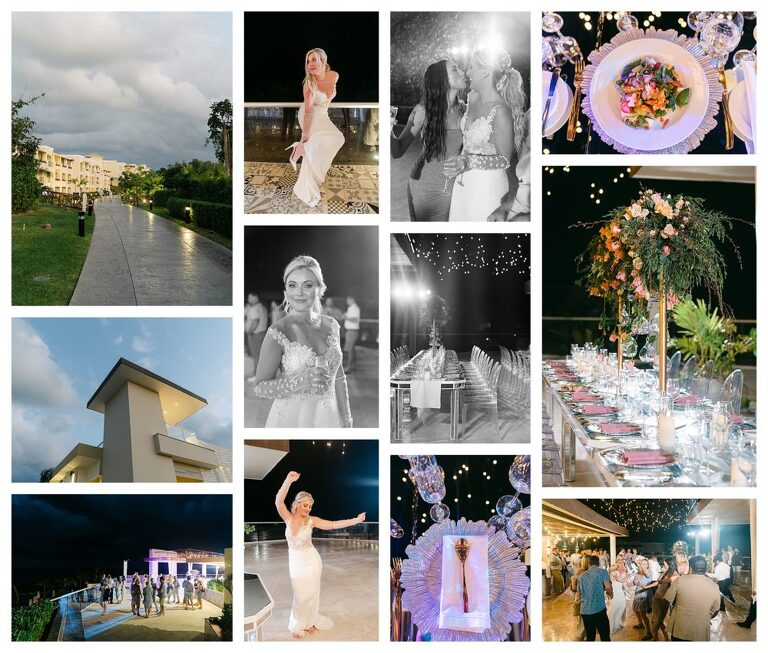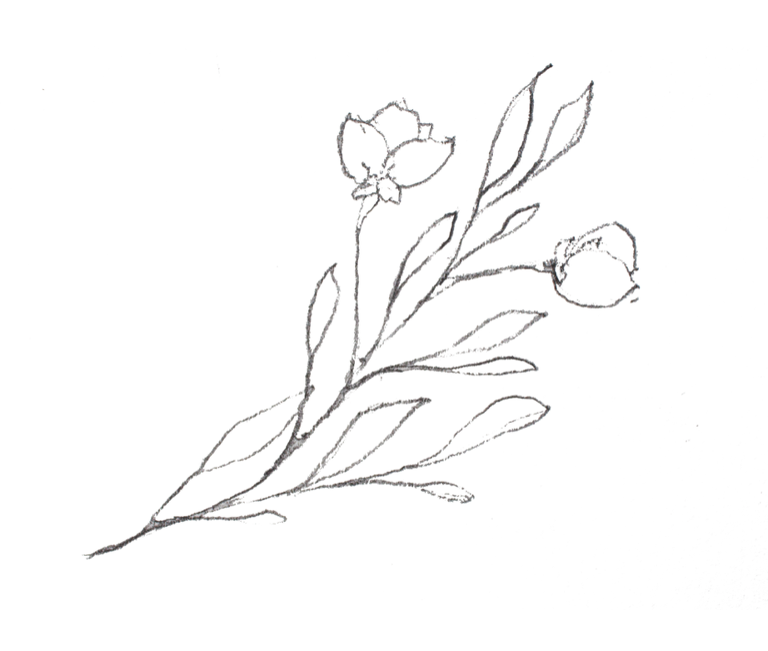 THE WEDDING DAY | 2.2.22
"Our wedding day was everything I could have hoped for, from the rose petal rain at 'I Do's' to the tent of lights, I knew I wanted this to be more of an experience than your traditional wedding. When asking Brad the next morning at breakfast what his favorite part was, he replied "seeing everyone's reactions to the next thing" and I agree. We had sparkler cannons set off during our first dance, a fire & water show in between band sets and of course fireworks at midnight. Seeing everyone the following days, being able to chat about how much fun was had, made all the planning hardships worth it knowing they had a great experience and memories to take with them. People won't remember what florals or decor you had but they will remember how they felt at the time, and that's what you should prioritize."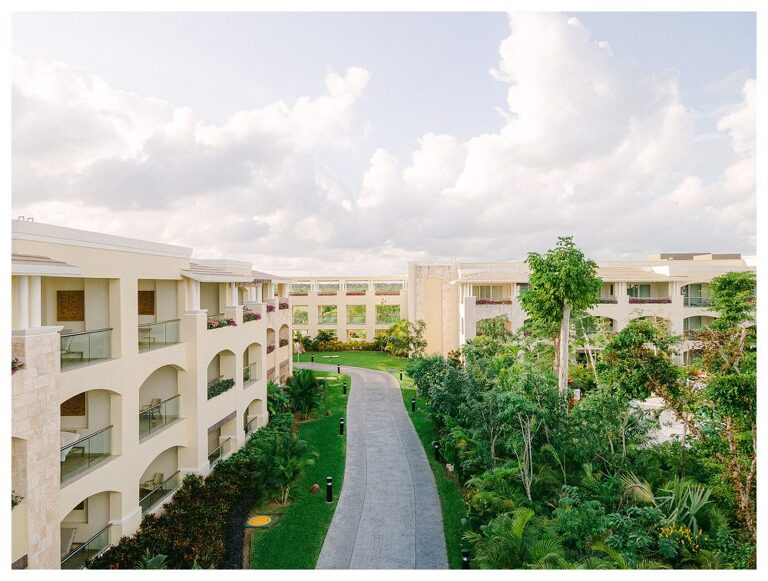 MORNING AFTER BEACH DAY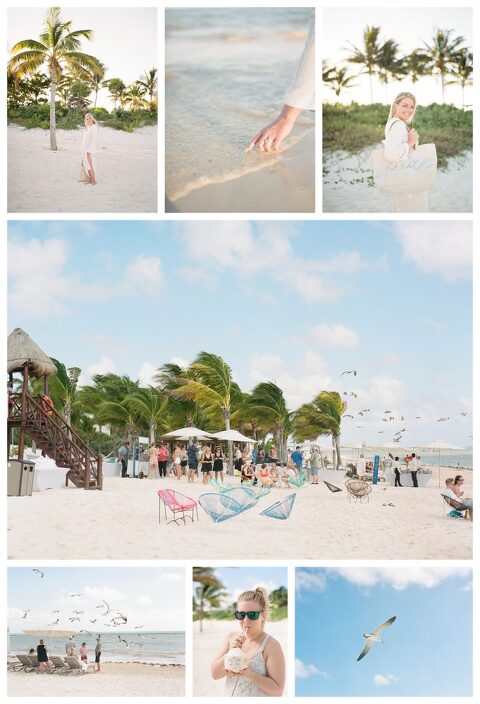 CENOTES ADVENTURE
"After the whirlwind of our resort wedding in Cancun, I was looking forward to this intimate time together, just us, more than ever. We had over 100 guests celebrating with us on 2-2-22. As amazing as that was, I still was longing for our special time together to take it all in. Being an elopement and wedding planner myself, I had a pretty good idea how our wedding day would look. I knew ahead of time that we would need this break. After my amazing photographer Trisha of Xsperience Photography sent me this cenote she came across, I knew that was the ticket.

We organized it with the resort to reserve the cenote prior to it opening to tourists for the day, so we had it all to ourselves. We set off at 5 am, first making a quick stop to explore the gorgeous city Valladolid and then back on our way to the cenote. Once at the cenote, it was still the quiet of the morning. Without the bustling of the tour buses and tourists galore, there was an enchanting feeling in the air. We set down the path, down some very steep steps to nowhere it seemed, and our jaws dropped. Icicle shaped columns hung from the ceilings dripping down to the turquoise blue waters. I could not get in fast enough.

Brad and I walked the platform in our wedding attire from just a few days prior, twirling, embracing and enjoying the quiet in our cave. With a sun hole skylight directly above our platform, we soaked in the sunshine as it peered through and giggled about how crazy it is we are now married! Then changing into our swimsuits for a quick dip, water fight and to swim with the extra friendly black whiskered fish, enjoying the last moments of this stillness. I could have stayed in that cave all day…"

~Kari
And now the Video you've all been waiting for….
Vendors For the Minnesota Minimony
photography | XSPERIENCE PHOTOGRAPHY
hair | MICHELLE DUNLAP DESIGN
makeup | CRISTINA ZIEMER BEAUTY
dress | ANNIKA BRIDAL
flowers | GREEN GODDESS FLORAL
Vendors For the Cancun Destination Wedding
photography + video | XSPERIENCE PHOTOGRAPHY
resort | THE GRAND AT MOON PALACE, CANCUN MEXICO
dress | ANNIKA BRIDAL
planner | WHITE LOON EVENTS AND ROMINA FROM THE GRAND MOON PALACE RESORTS
HMUA | STYLING TRIO
Florals | PALACE RESORTS