Join us as we share this incredibly sweet and fun, intimate wedding at Grand View Lodge in Nisswa, Minnesota. The Brainerd Lakes area is second only to the impressive North Shore when it comes to hosting Minnesota Destination Weddings! Gull Lake is considered the most premier lake in Minnesota stretching over 15 miles in length and hosting some of the best resorts and vacation properties. The lake also gives brides and grooms a great excuse for jumping in when they get hot. Yes you read that right…keep scrolling for those FUN shots!!!
Beth and Matt were engaged for a couple years before she go the urge to plan a wedding. The idea of a traditional big wedding just didn't excite her. The desire to plan and plan and plan some more while raising 3 kids and working as a full time nurse did not appeal to her. Especially when her and Matt already had a solid, committed, happy relationship going. Then she started following Xsperience Photography's adventure wedding and elopement posts on Instagram and she felt the excitement start to grow. They live in Duluth so the North Shore Elopement Package seemed practical and quite perfect for their family of 5. At first that seemed exciting and great, but Beth soon realized she needed her family by her side to share in this special moment. They decided last minute to turn the north shore elopement into a small destination wedding at Grand View Lodge to make the drive easier on their Central Minnesota family members.
I (Xsperience Photography) called upon Kari of White Loon Events just a few weeks prior and she turned the lodge into an intimate and magical destination wedding venue. It's so fun to leave with the couple for their photos and vows, and return to a whole new scene created just for them! The tables were topped with French style decor. The island consisted of wine and champagne, a bread bar and fruit. And my favorite was the cute picnic style game area for the kids in the backyard.
Beth's parents donated steaks from the Prokott Family Farm and let me tell you, her brother grilled those to perfection…seriously sooo delicious!! And speaking of brothers stepping up to the plate, her other brother loaded up his canoe for some sunset photos on the lake. I love when families come together like that.
One more story before letting you see the day unfold through photos. Beth had a pearl necklace attached to her bouquet. When she shared the significance of it with me, I knew we had to share with everyone! Now for The necklace story…
"My Grandpa Prokott was deployed to South Korea with the Army as a young man. He bought the pearl necklace and gave it to his mom who later gave it to his wife (my grandma). My mom then wore it on her wedding day. And now I carry it with my on mine. In 2016, after his passing, I was deployed to South Korea so it holds a special place in my heart. The necklace is about 60 years old and the clasp broke when I put it on a few weeks before the wedding. It still made the perfect addition to the flower bouquet and it felt like a piece of my grandpa was with us. The photos of the necklace represent more than an incredibly beautiful photo, but the presence of someone who was present in a special way from heaven. We're so grateful Trisha captured that!"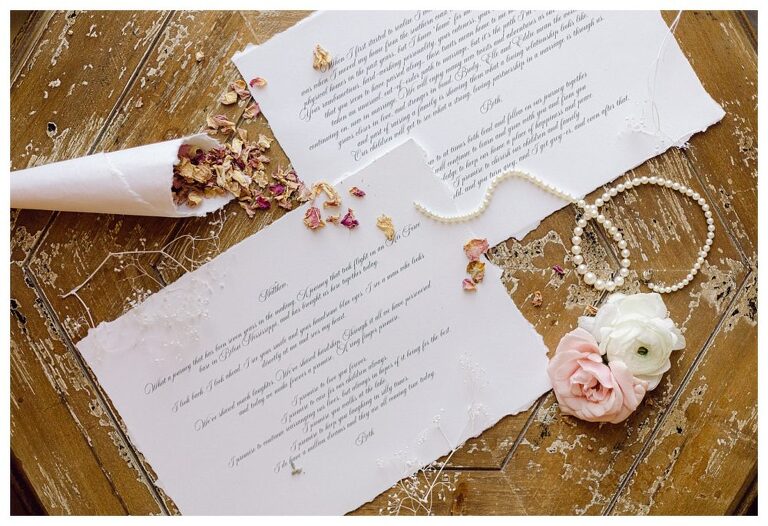 VERY IMPORTANT: please never jump in a lake in a wedding dress without a good swimming partner there to help you stay afloat. They get really heavy when wet and no adventure or photo is worth an unhappy ending.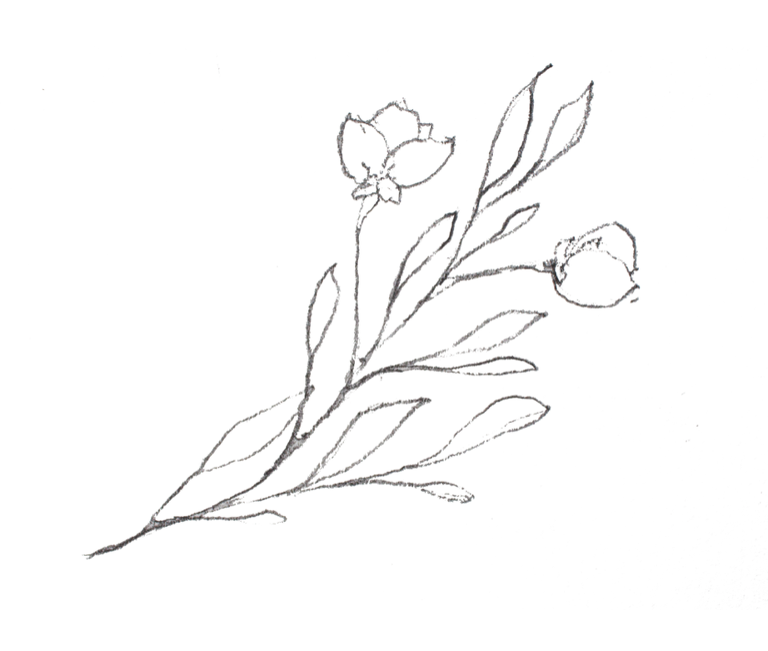 VENDORS
Photographer and Vows Stationery: Xsperience Photography, Little Falls, MN | Stylist and Decor: White Loon Events | Florals: Green Goddess Floral, Bloomington MN | Dinner: Prokott Family Farm
| Dress: Bella Rose Bridal in Duluth– ("my previous neighbor owns the shop and it's so lovely… and so is she!" ~Beth)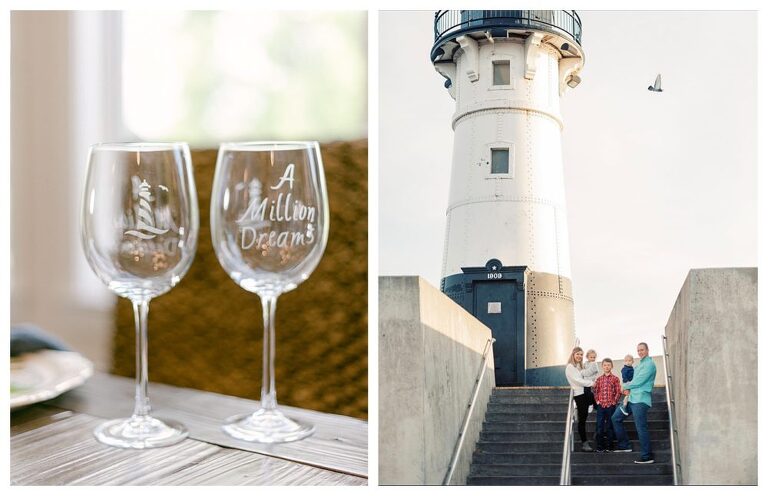 See Trisha and Sam in action…