How many couples can truly say they felt relaxed and more connected after their wedding day? This inspirational elopement in the Black Hills National Forest will show you that it can be possible!! All it takes is a hammock, 360 degree views of beautiful scenery, some champagne and the Bonicelli's. Margaret and Derito welcome you into their homestead, Custer Camp 1874, with big smiles and good old-fashioned hospitality.
Custer Camp is also home to the famous Pasta Corral. Black Hills locals and visitors from near and far stop in for delicious pasta and music fun in the summertime. Unfortunately the Pasta Corral will be closing after this season so Derito and Margaret can start to enjoy the fleeting summertime in the Hills. Instead they will happily offer up their entertainment area and cooking skills to future couples who decide to host their Intimate Destination Wedding on their property.
THE PROPERTY
On-site they have a fish-filled pond, outdoor kitchen/dining area, secluded ceremony spot in the tall trees, a grassy valley and two housing options.
Housing option 1 is the basement to their home which sleeps 8 comfortably. This would be a great place to put some of your guests up for the evening. LINK TO BOOK THIS PLACE ON AIRBNB HERE.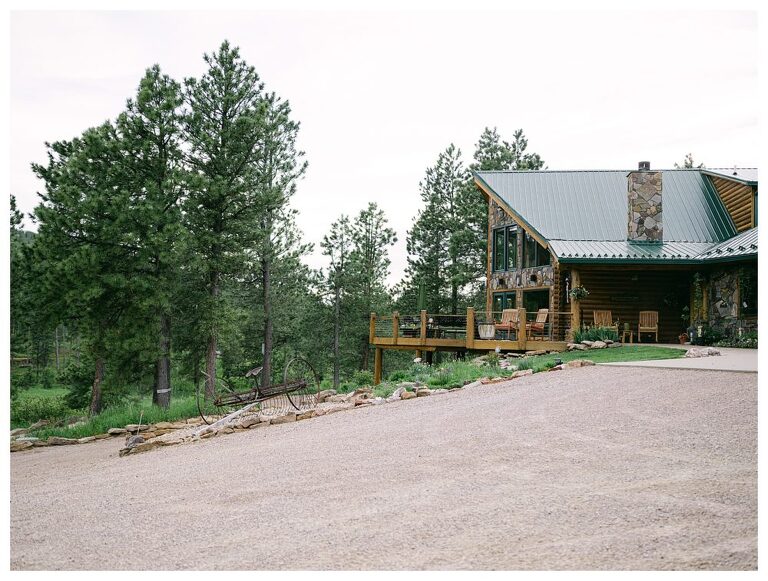 Housing option 2 is a cozy, private cabin just down the gravel road. This is the cutest place for a couple to book for themselves. May as well turn your elopement into a honeymoon too!! The photos shared below feature this cabin. LINK TO BOOK THIS CABIN FOUND HERE ON AIRBNB.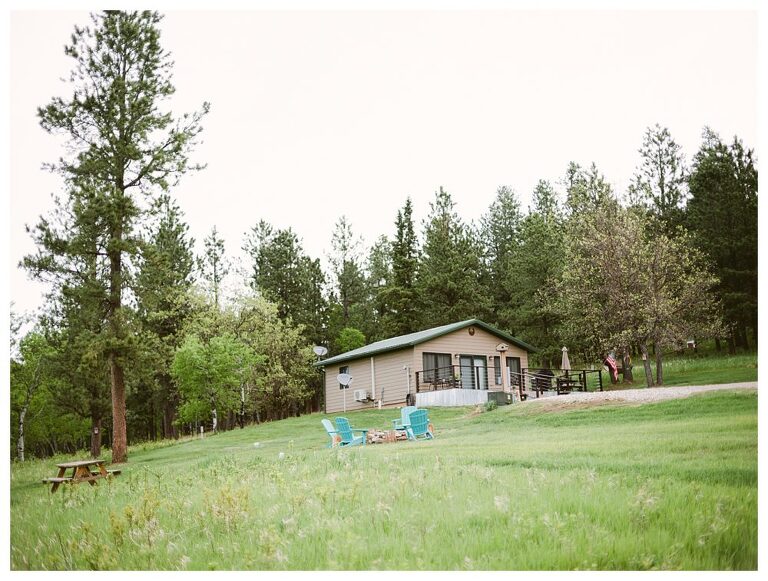 Housing option number 3 is a big, newly updated, lodge located on the other side of the trees from the cozy cabin. This place is owned by a different couple, but it is so conveniently located on the same chunk of beautiful Black Hills Forest land, it serves as the perfect Destination Wedding lodge to up to 16 guests!! So between the 3 homes, you can easily head to the Black Hills with 24 of your favorite people and provide them all with on-site lodging they will surely enjoy. LINK TO THIS PICTURESQUE LODGE FOUND HERE ON AIRBNB.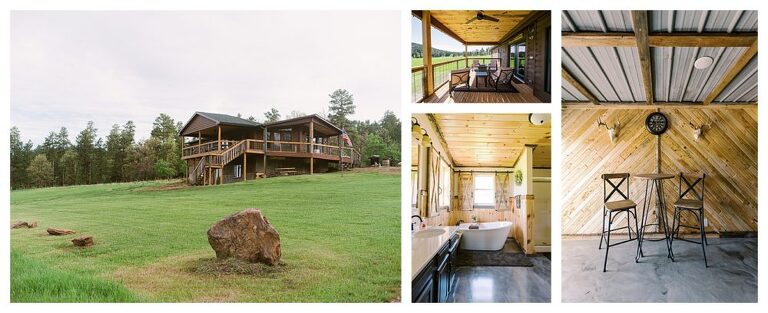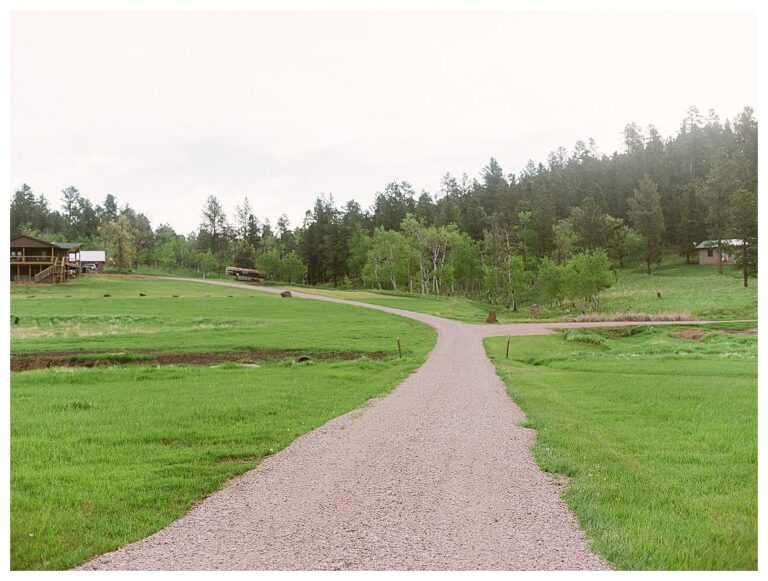 LOCATION
These properties are conveniently situated near the quaint town of Nemo amidst The Black Hills National Forest. Nemo is just a few miles down the scenic road where you can find rental ATV's for the day or go out horseback riding on the trails. Deadwood, Sturgis, Hill City and Rapid City are all within 40-60 minutes of the property.
Now join us as we show you how peaceful, relaxing and sweet a small Destination Wedding at Custer Camp can be!