20 years together, 16 years married, 3 kids, and 1 great mission!
Joanie and Adam have quite the story.  It started 20 years ago when two young kids fell in love. Four years later at the age of 20 they were married.  Little did they know they had a bumpy road to overcome before they could call themselves happily married.  Nearly divorced and broke, they turned to God.  With His help, the road became smoother, and their lives were filled with greater joy, love and purpose.  It was then they heard a voice calling them to start a ministry devoted to helping other couples struggling like they once did. "God put it in our hearts to create a refuge and start a ministry…a retreat style with interactive counseling, orchards and activities such as zip lining, four wheeling and wall climbing.  We will have camp fires, barnyard dances and delicious homemade meals.  We have been praying for the perfect farm to become available, but until then we began fulfilling our purpose online at Haven House Ministries."
For Joanie and Adams Marriage Testimony  click here. 
It was such an honor to spend the evening capturing this beautiful family.  Joanie and Adam's demeanor is soft, relaxed and loving.  So it was no surprise that their kids Eden (7), Lincoln (5) and Solomon (3) shined with those same qualities.  I wanted their session to portray natural, sophisticated beauty with a simple God-made backdrop that offered space for the kids to run and play, so we met at the Crow Wing State Park.
I wanted the style for this shoot to be soft and natural so I found this gorgeous princess silhouette, lace scoop neck, chiffon gown at jjshouse.com and chose the taupe color to compliment Minnesota's late Fall earth tones.  It's normally $299, but you can get it now at the sale price of $99!  It was my first time ordering from them and I wasn't sure what to expect, but I crossed my fingers and it paid off.  The dress arrived before the snow fell and fit Joanie perfectly!
To continue with the soft and natural color palette, I asked Kayla from Falls Floral to create a bouquet filled with earth tones and a pop of red to compliment Joanies long, gorgeous red hair.  Oh…and I gave her less then a week's notice because I wanted to beat the cold, snowy weather just around the corner!  She exceeded my expectations delivering a bouquet made with silver dollar eucalyptus, magnolia leaves, cedar, Myrtle, curly willow, waxflower, ruscus, quicksand roses, MN grown spray roses, anemone, and cremone mums.  Simply BEAUTIFUL!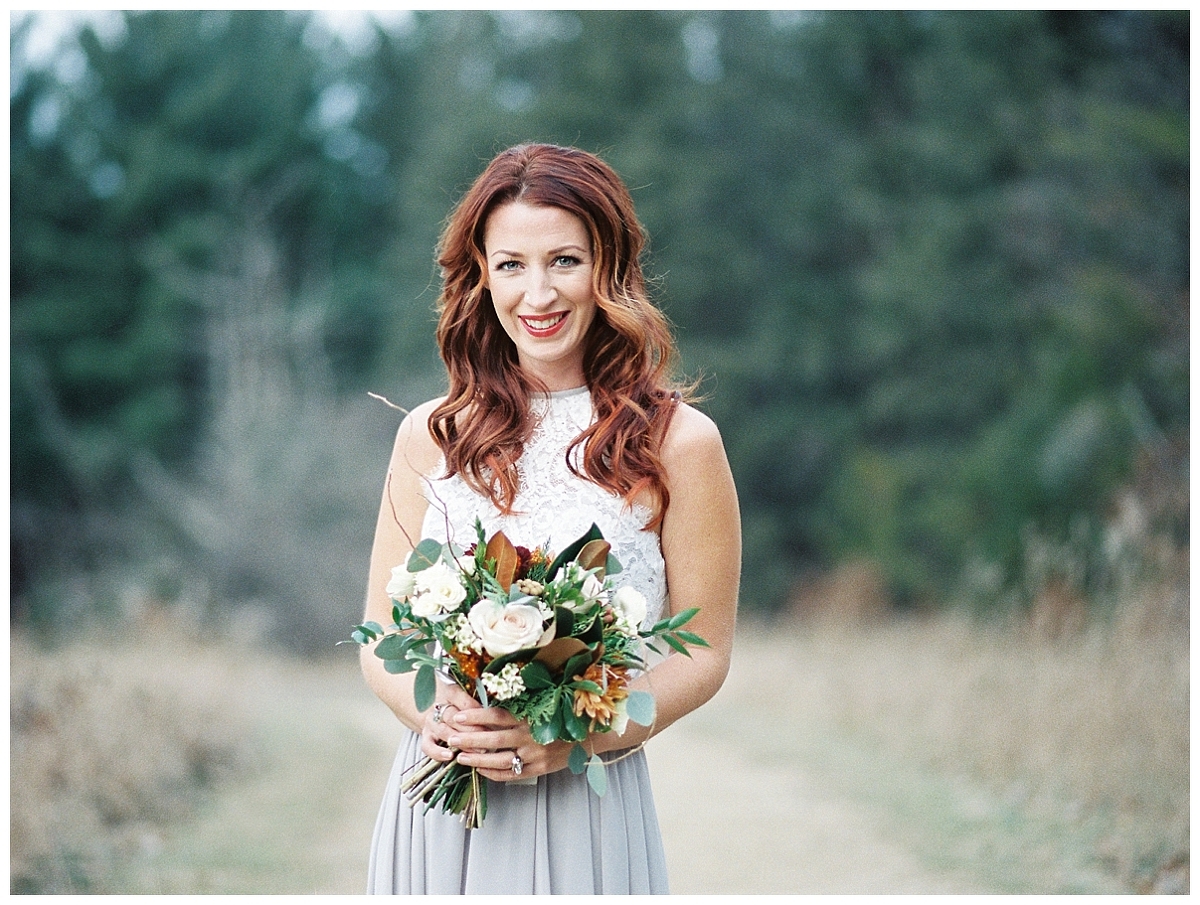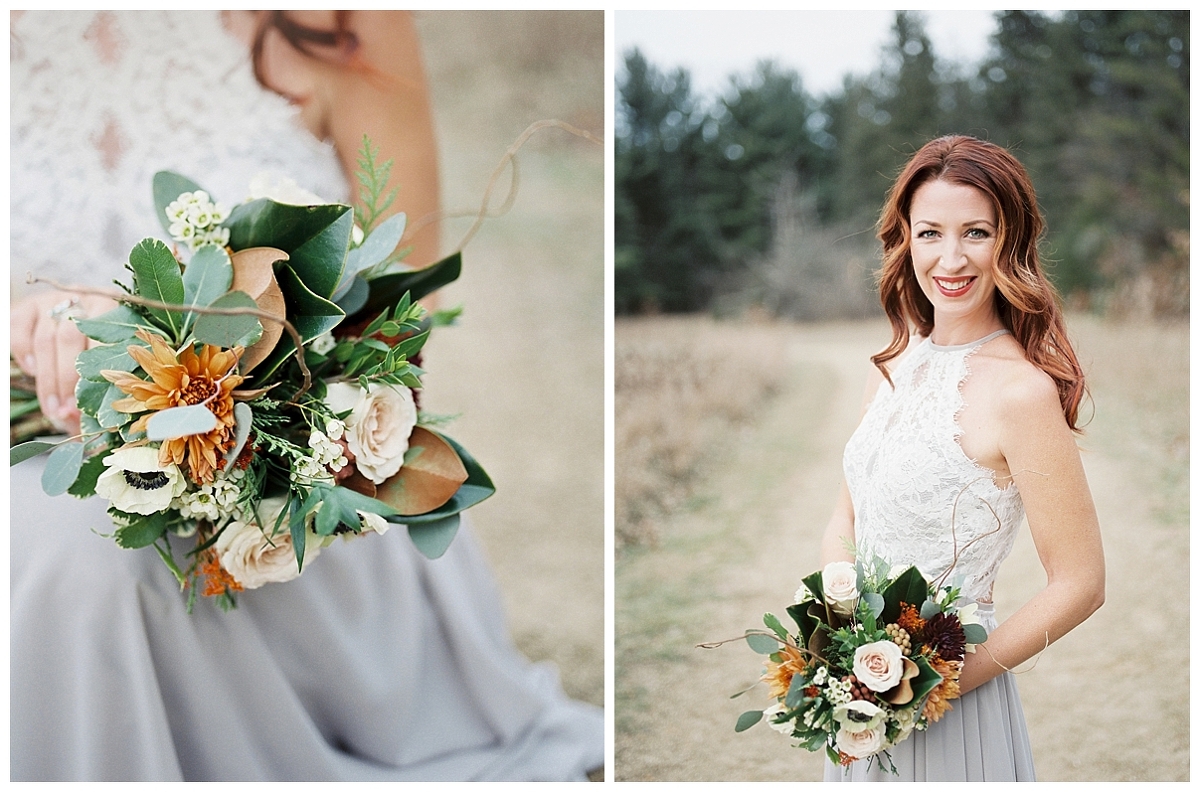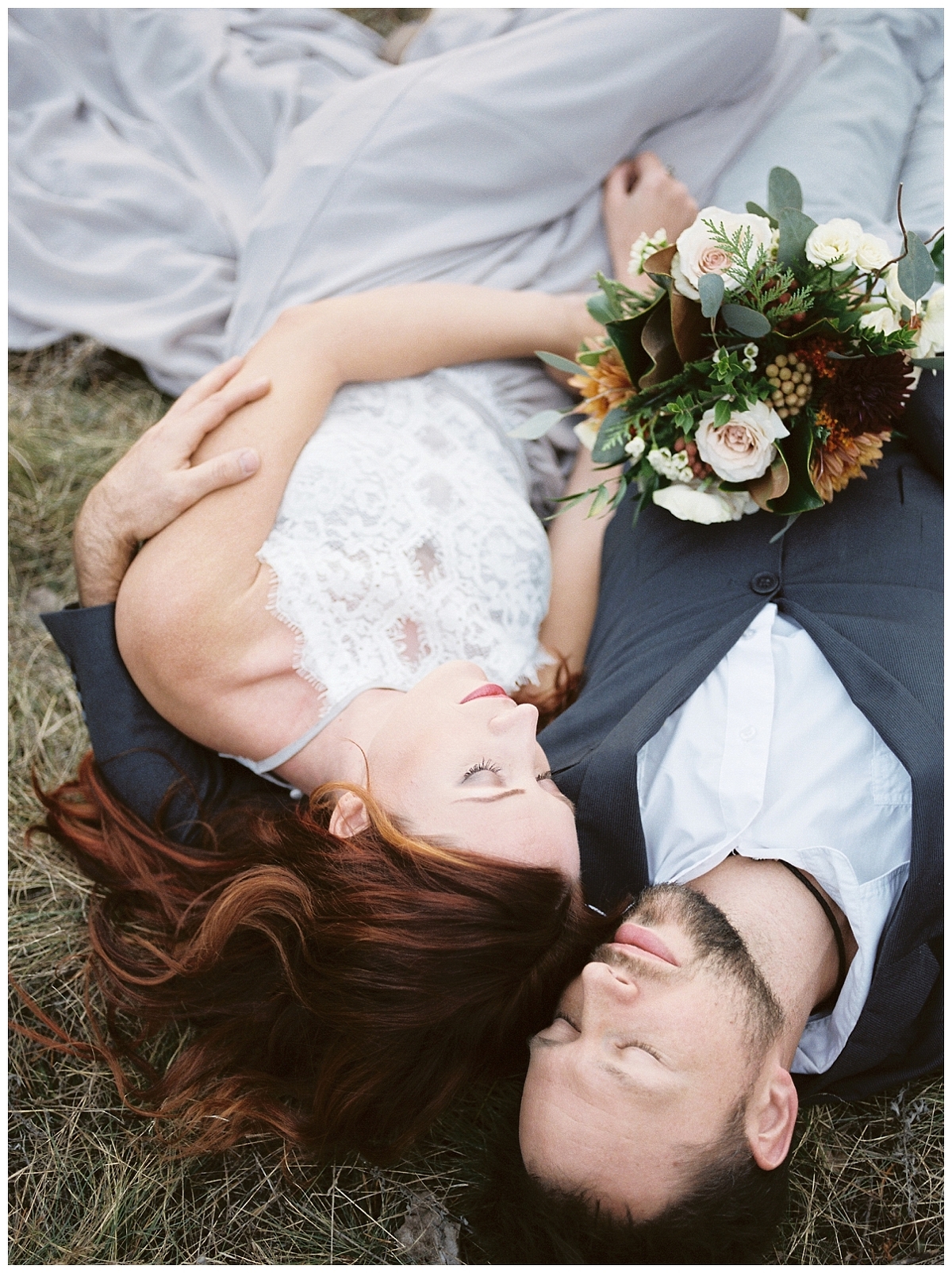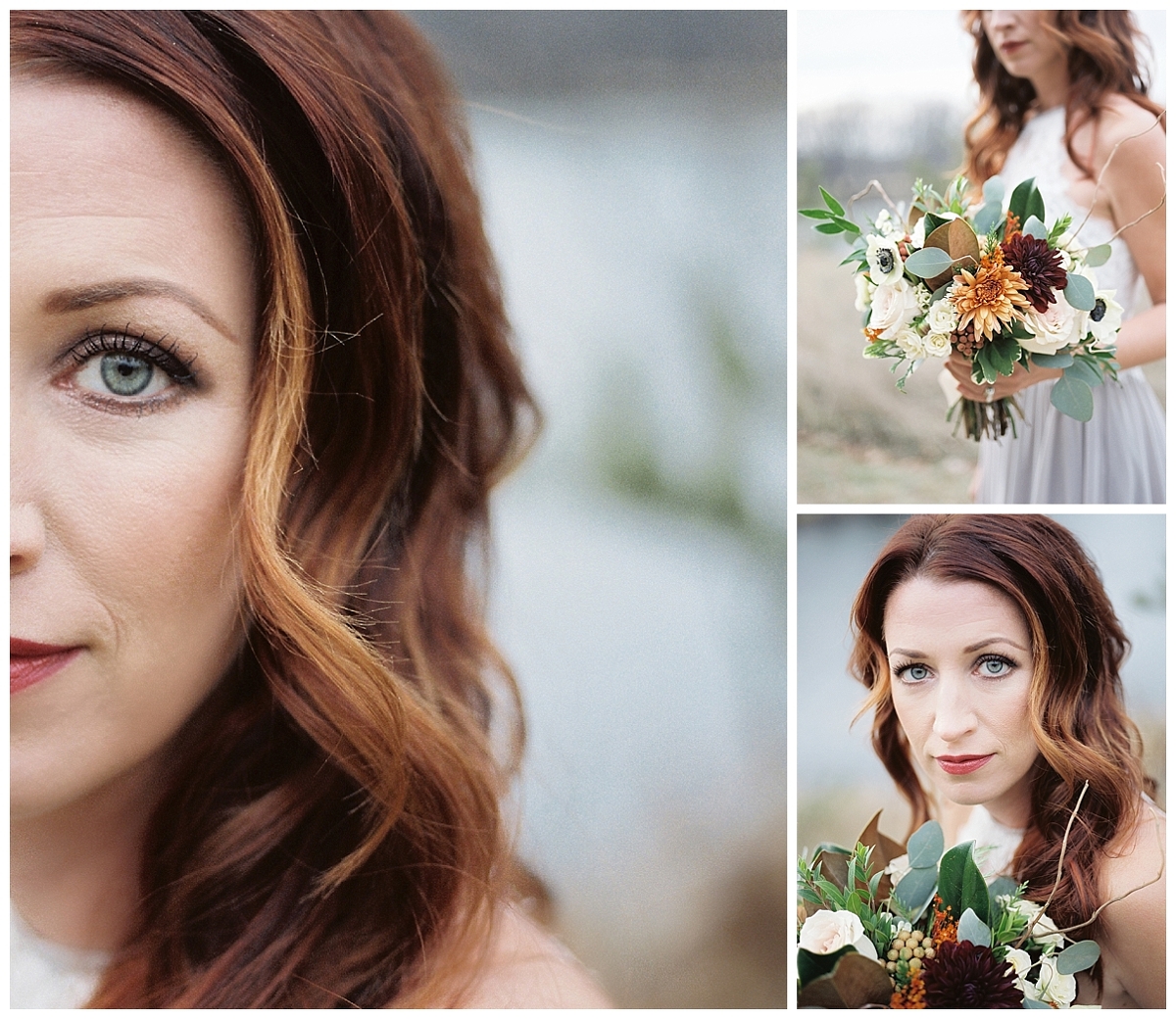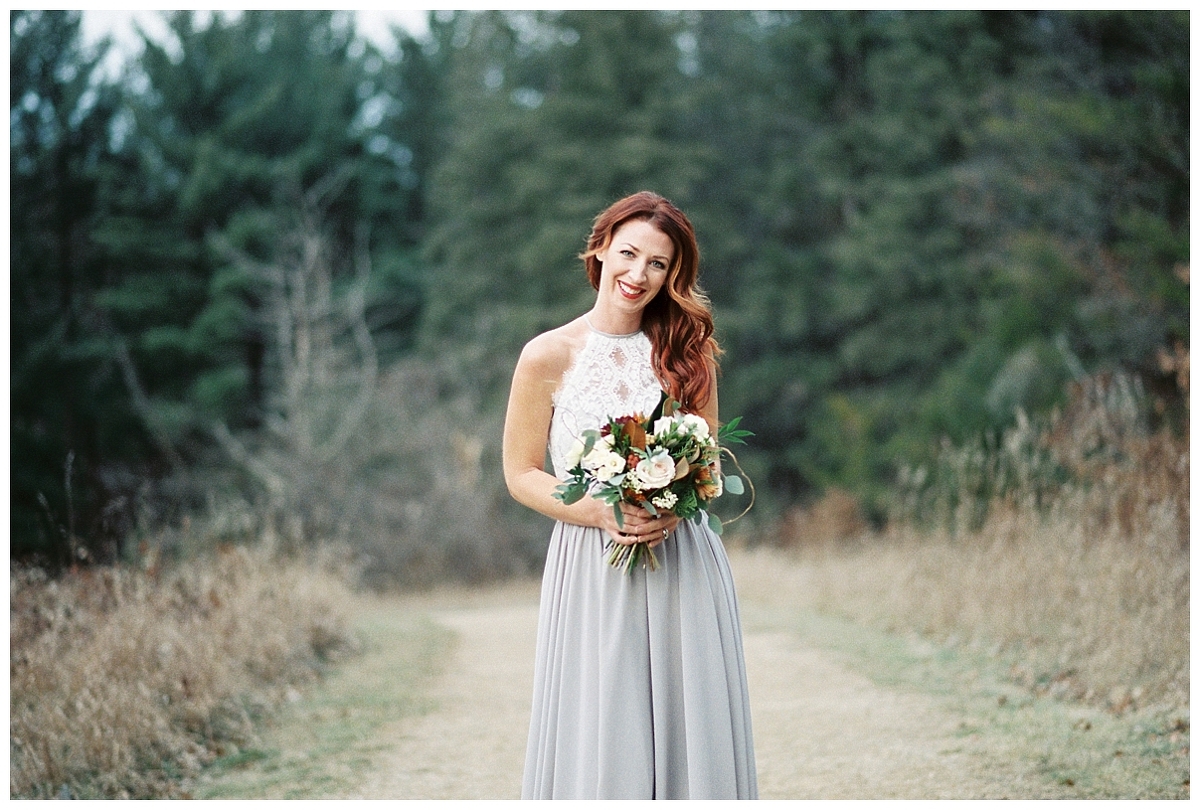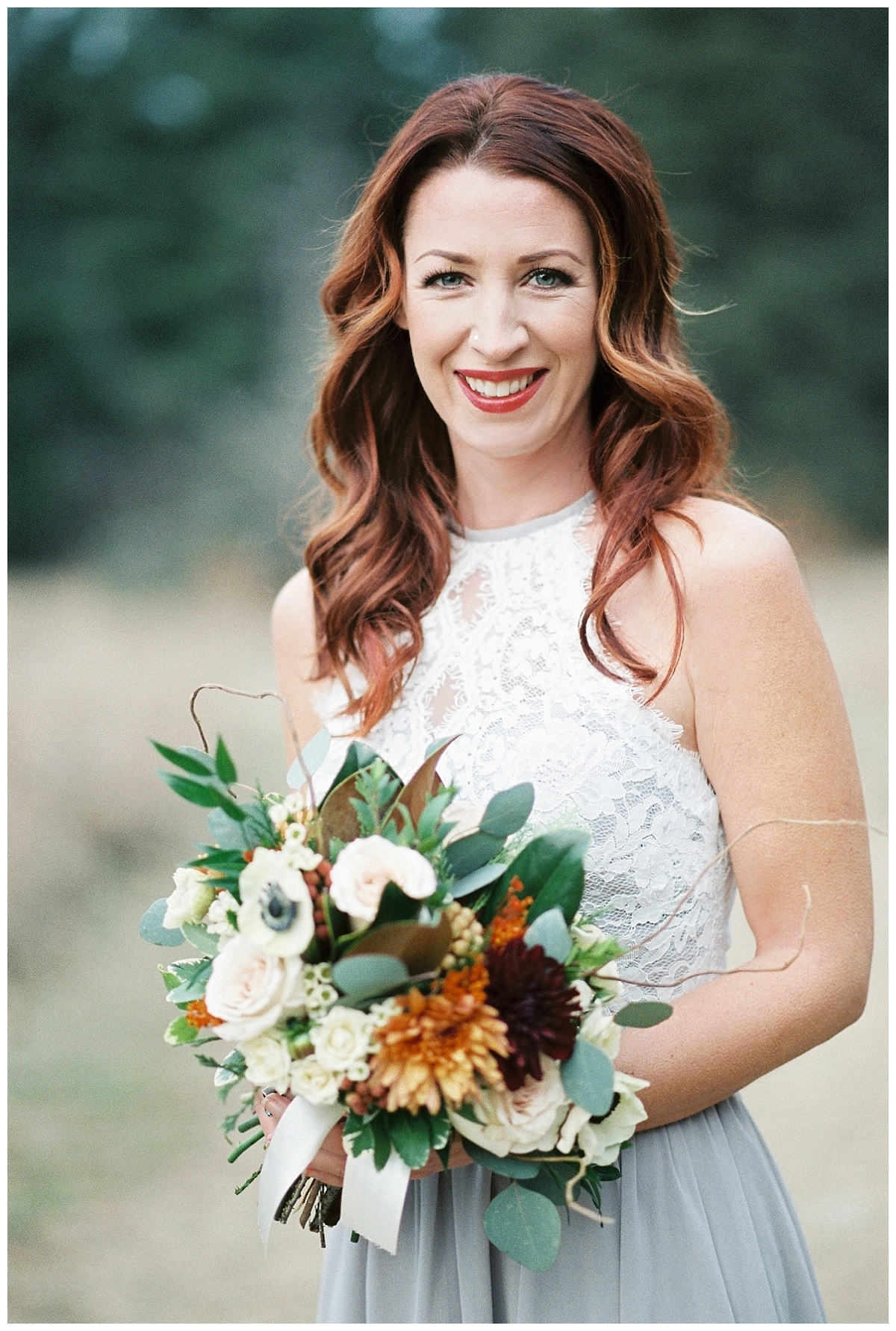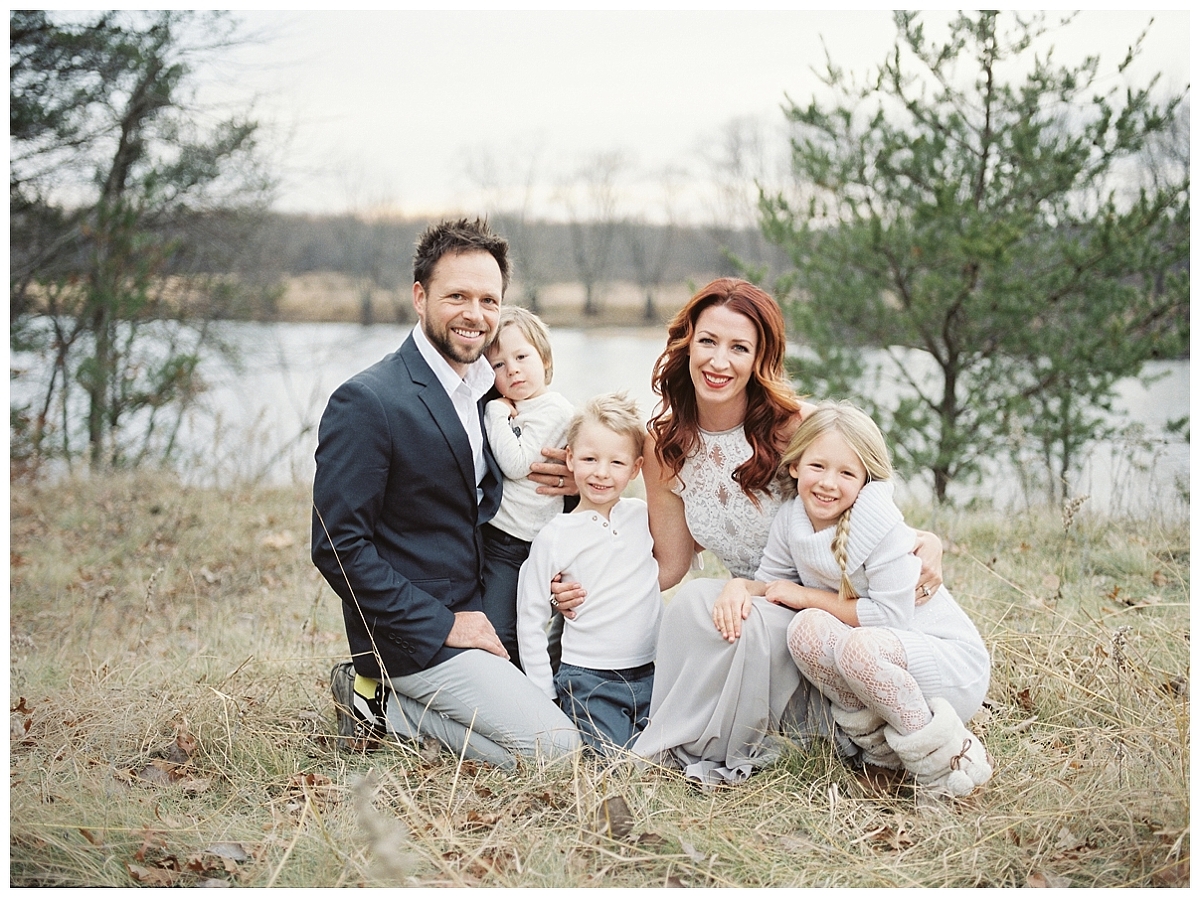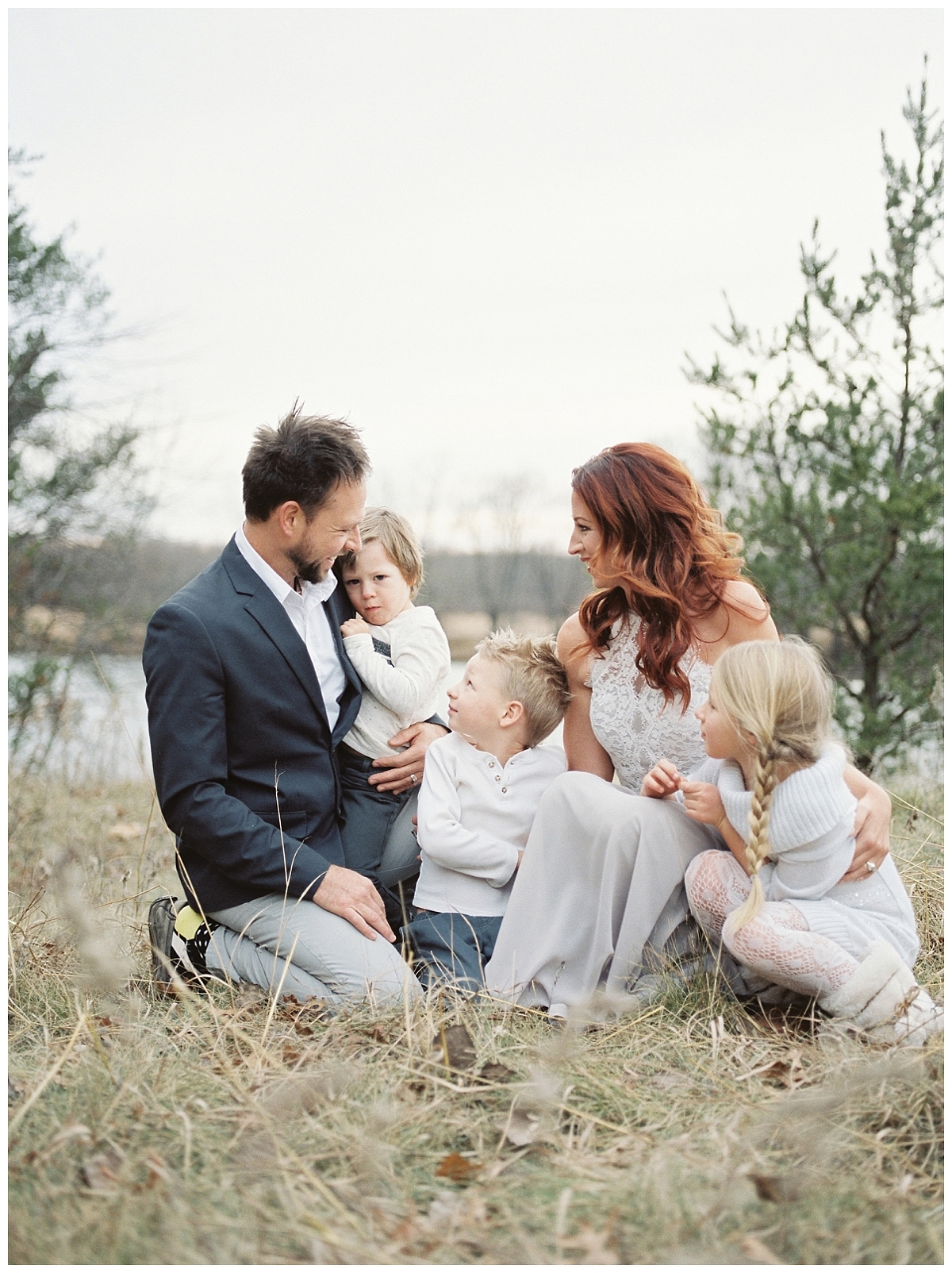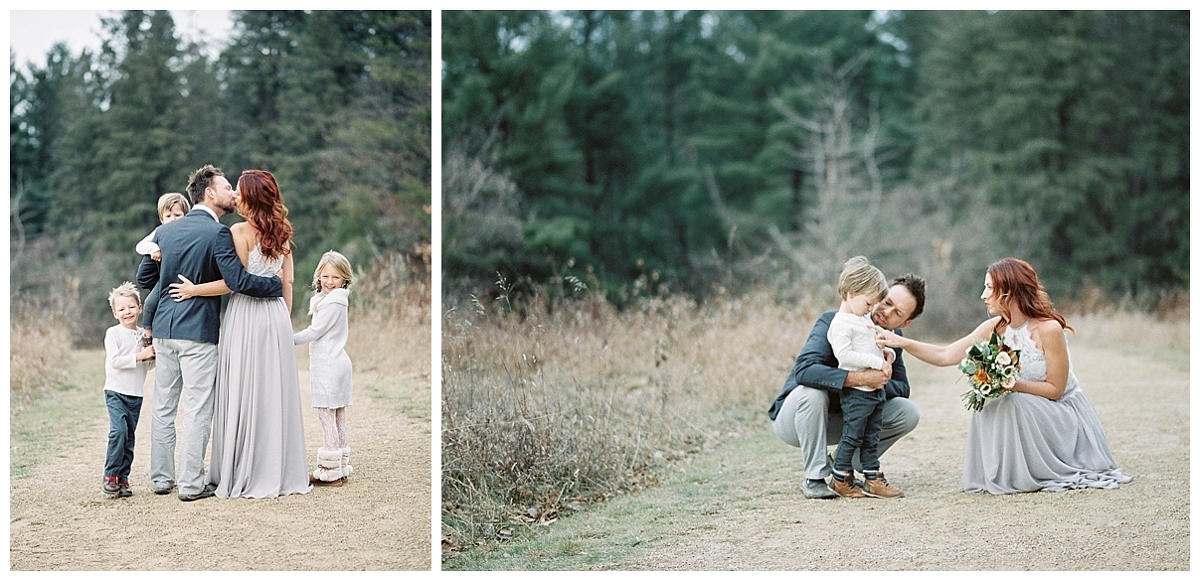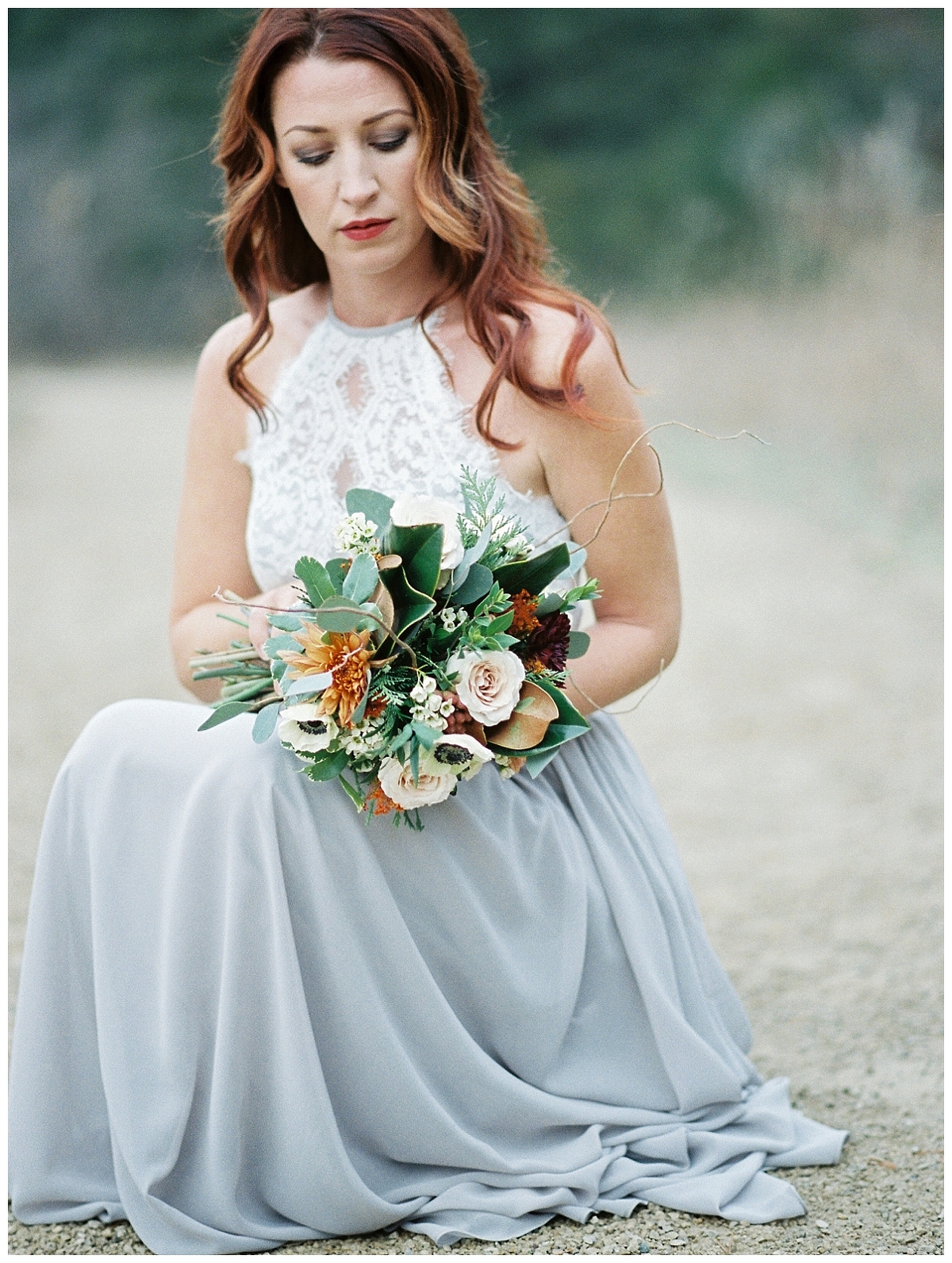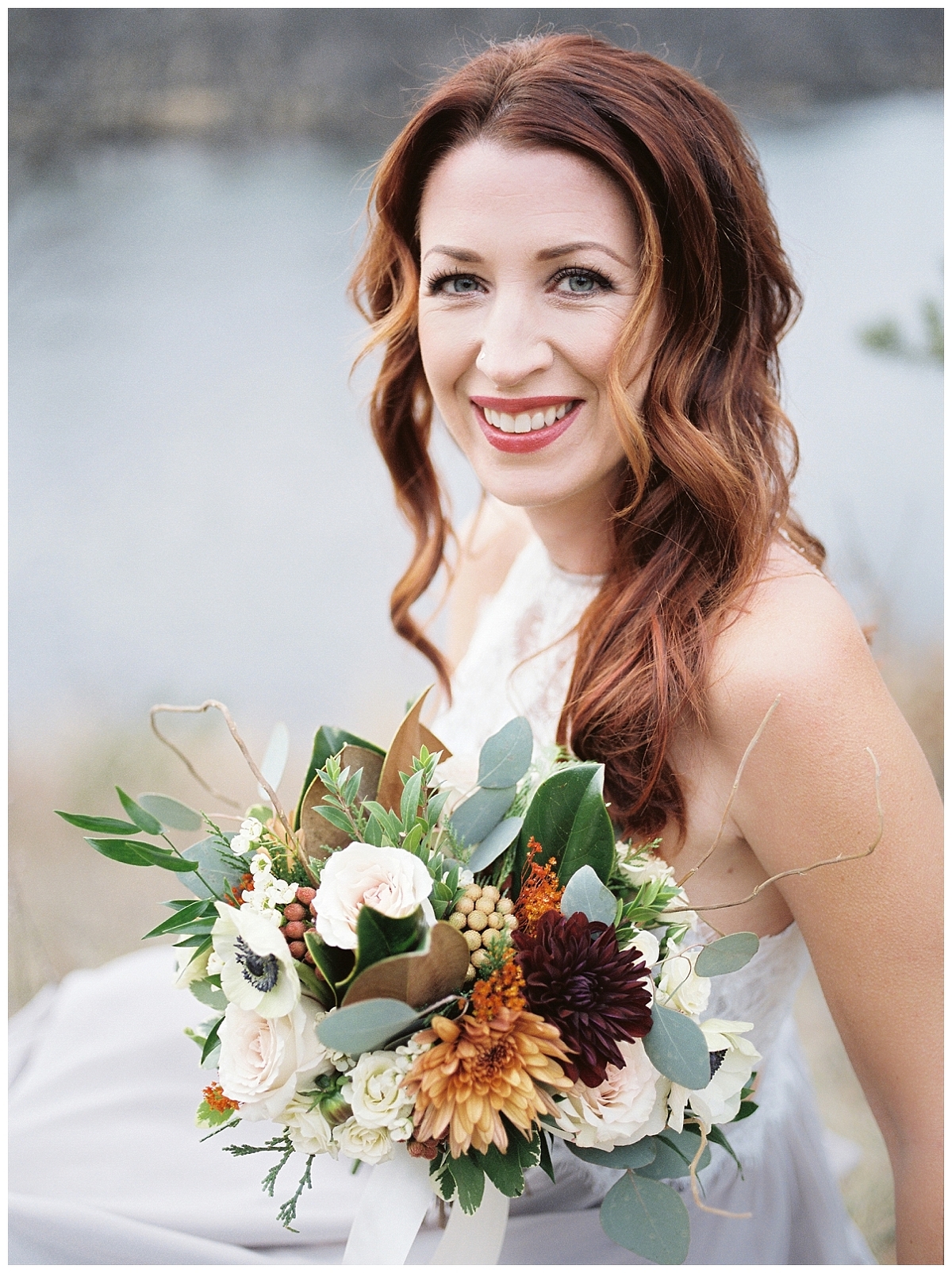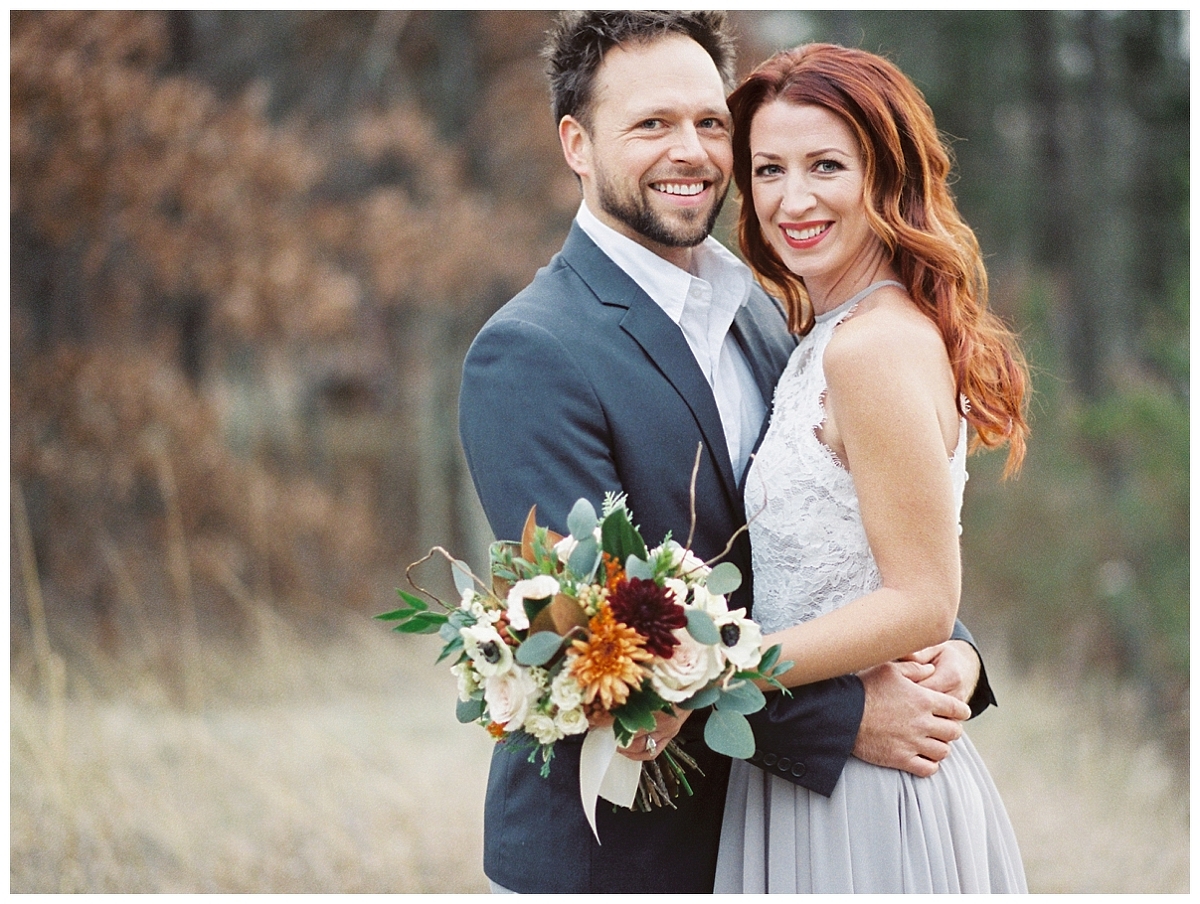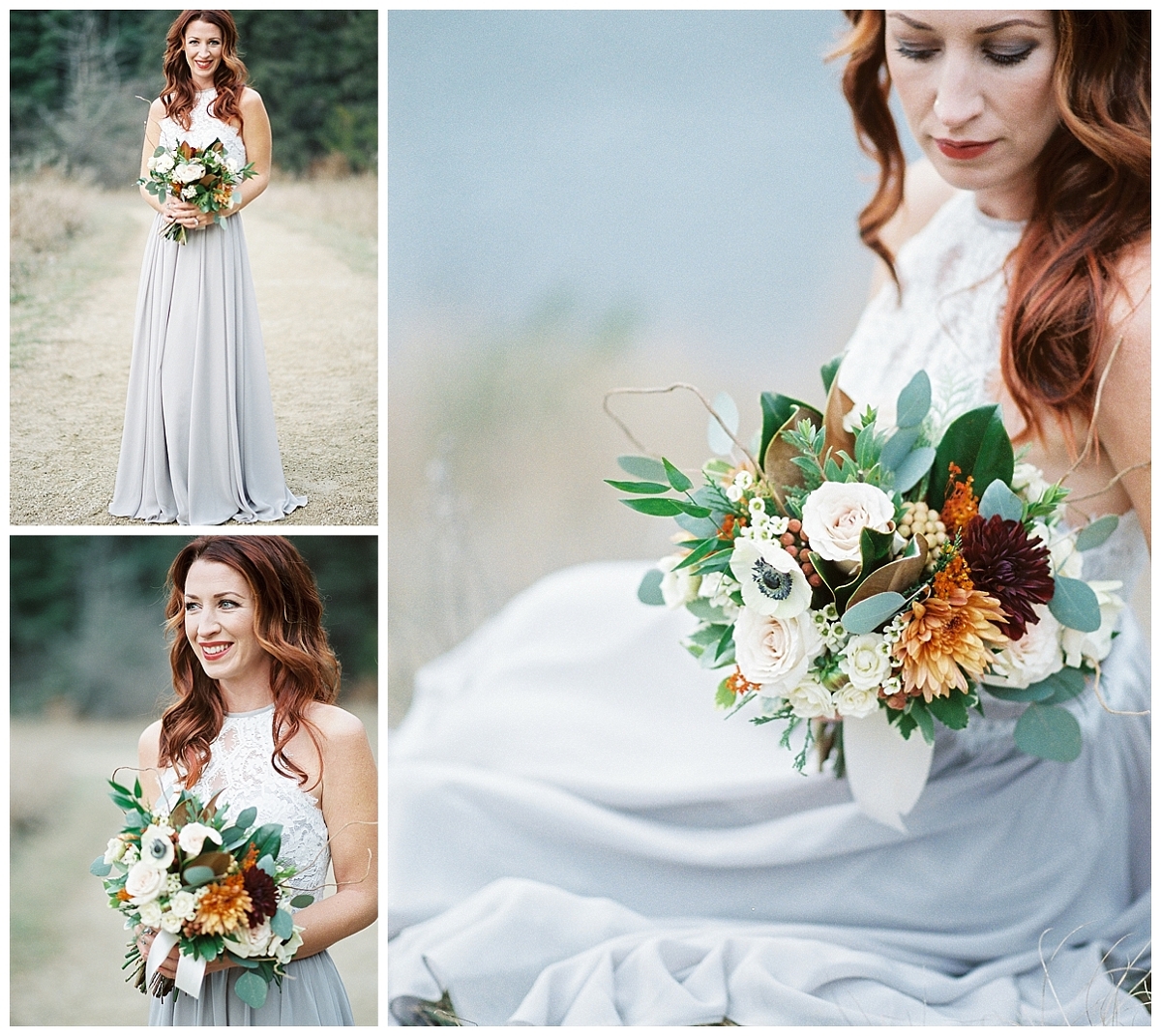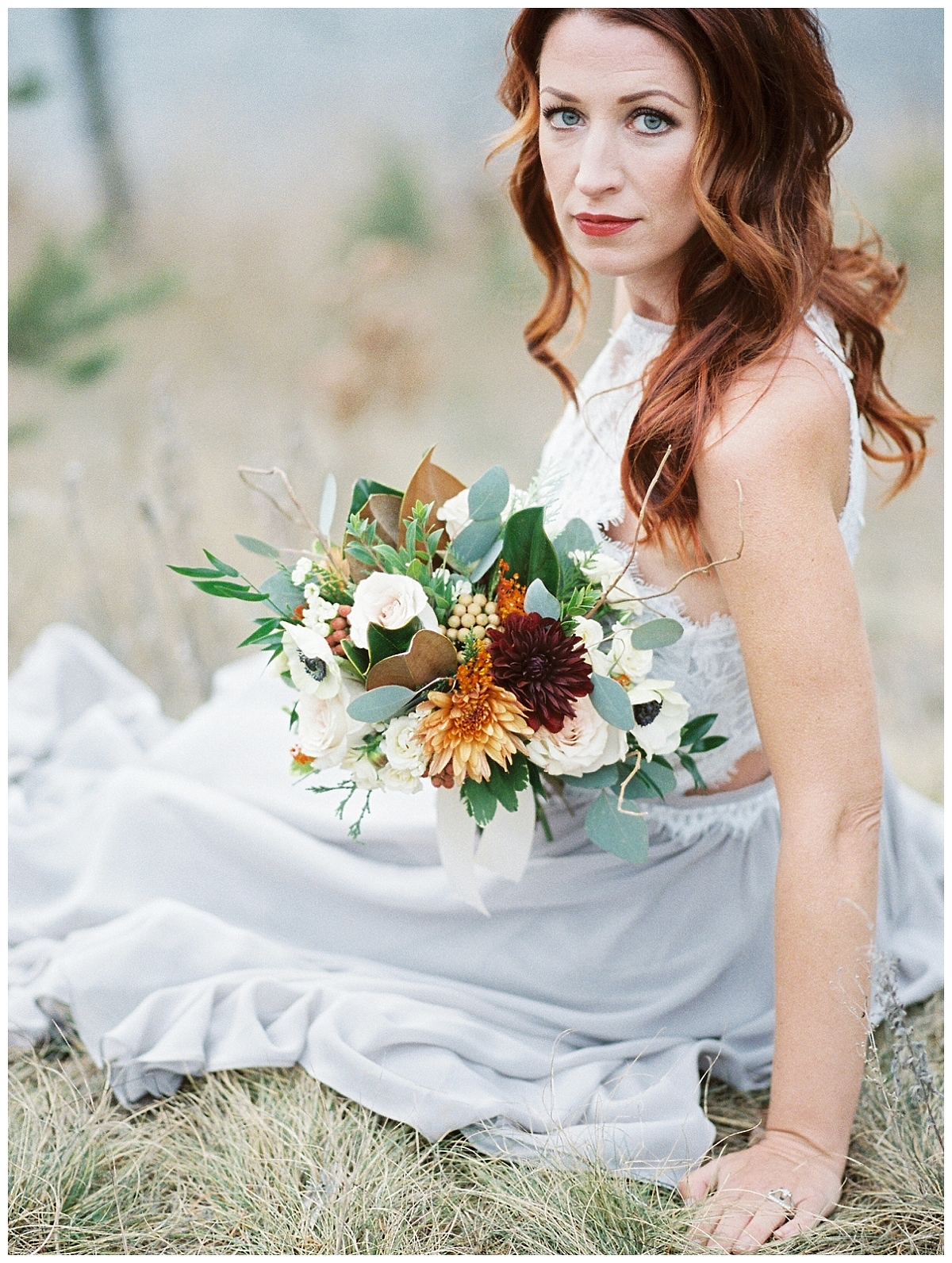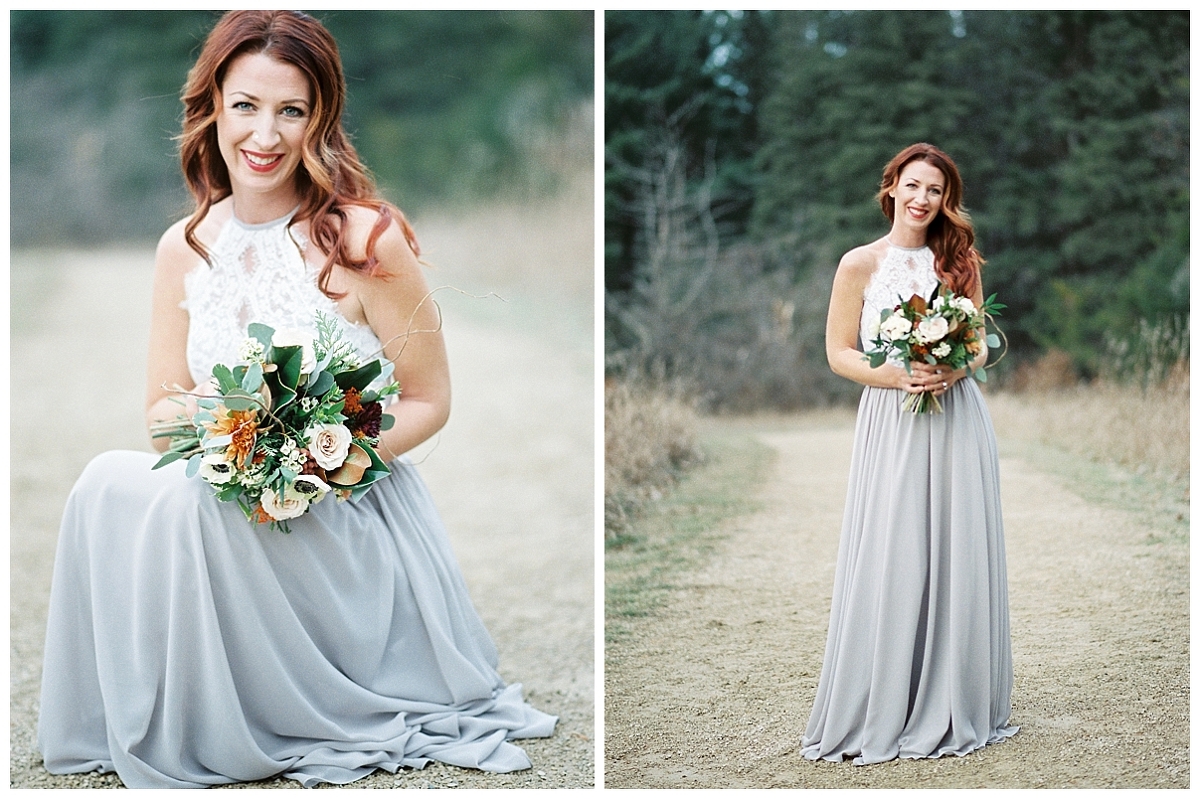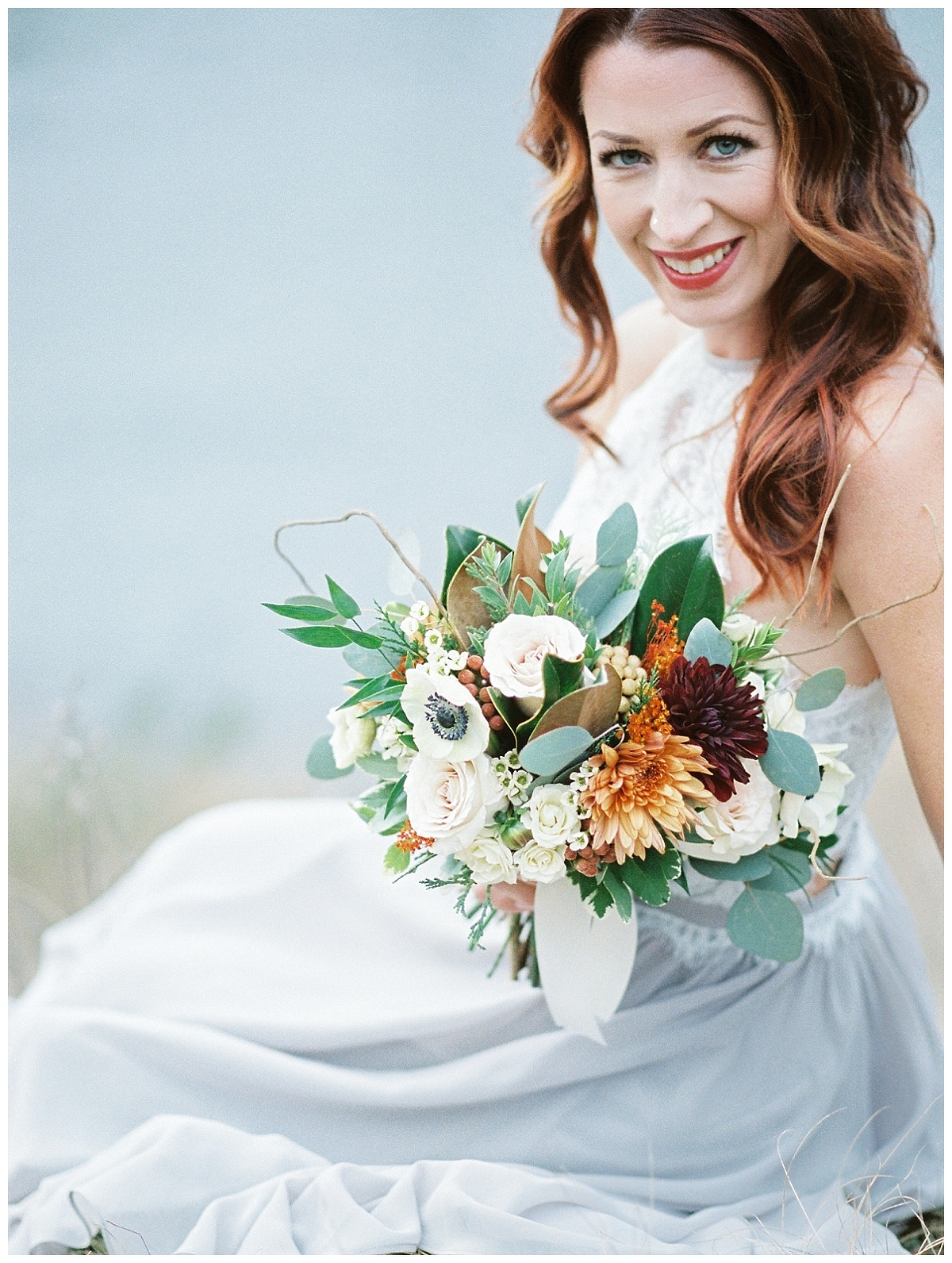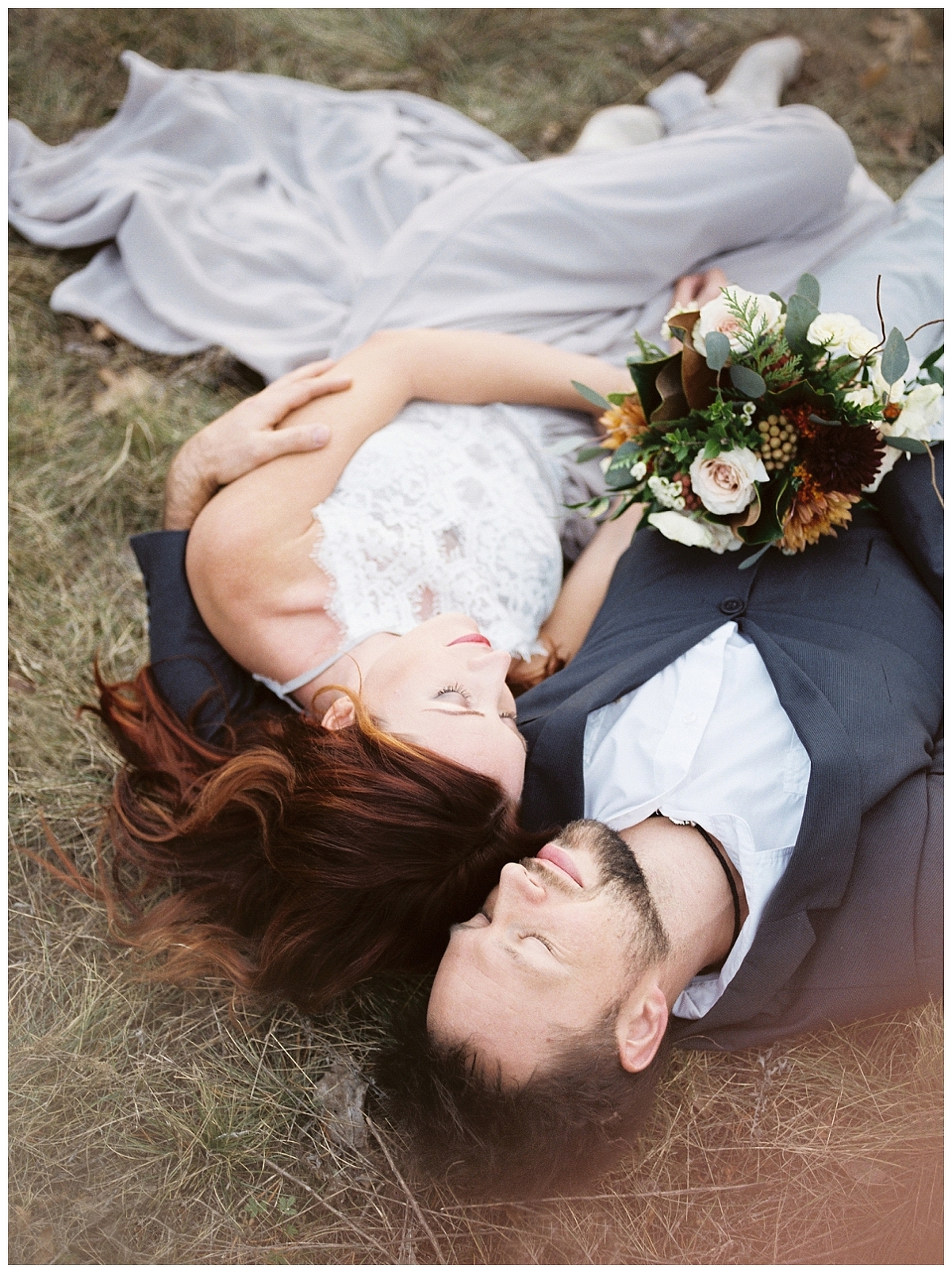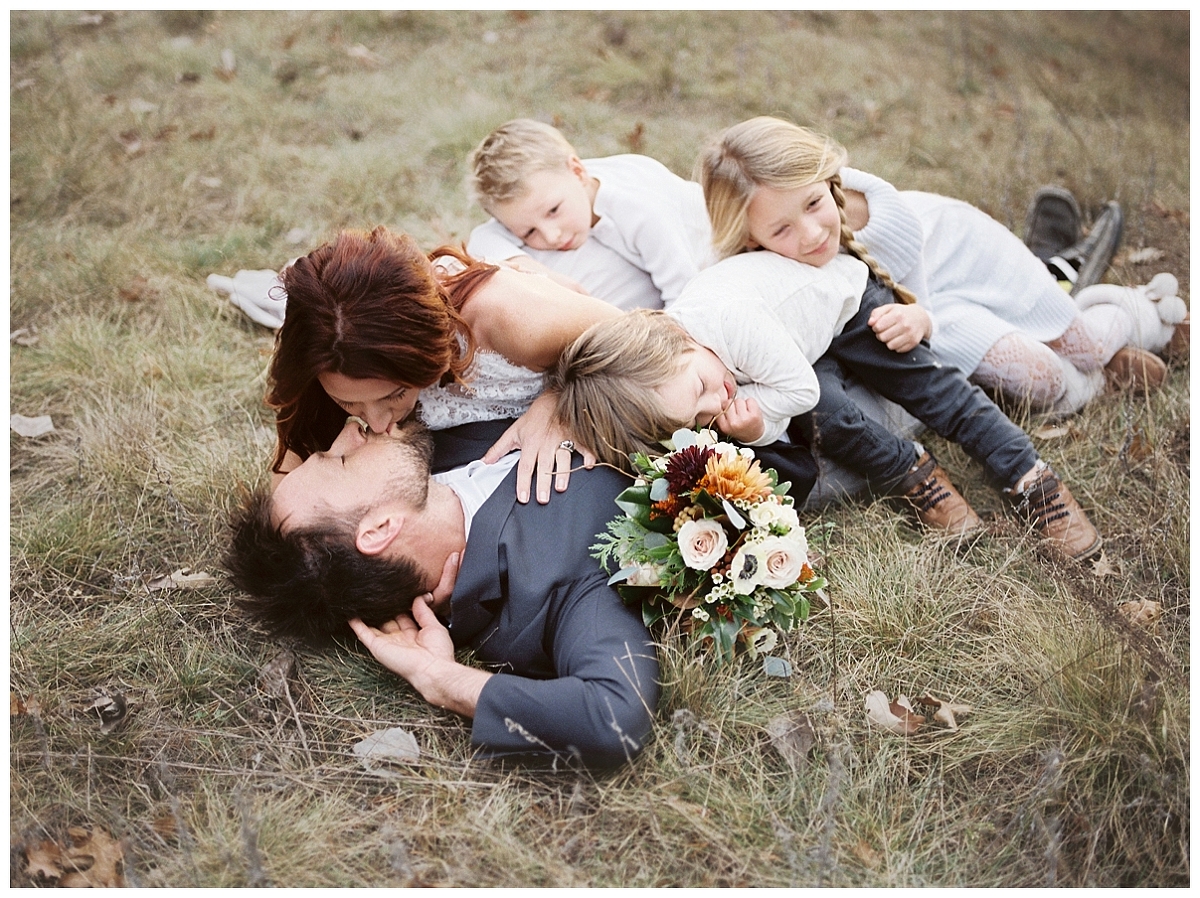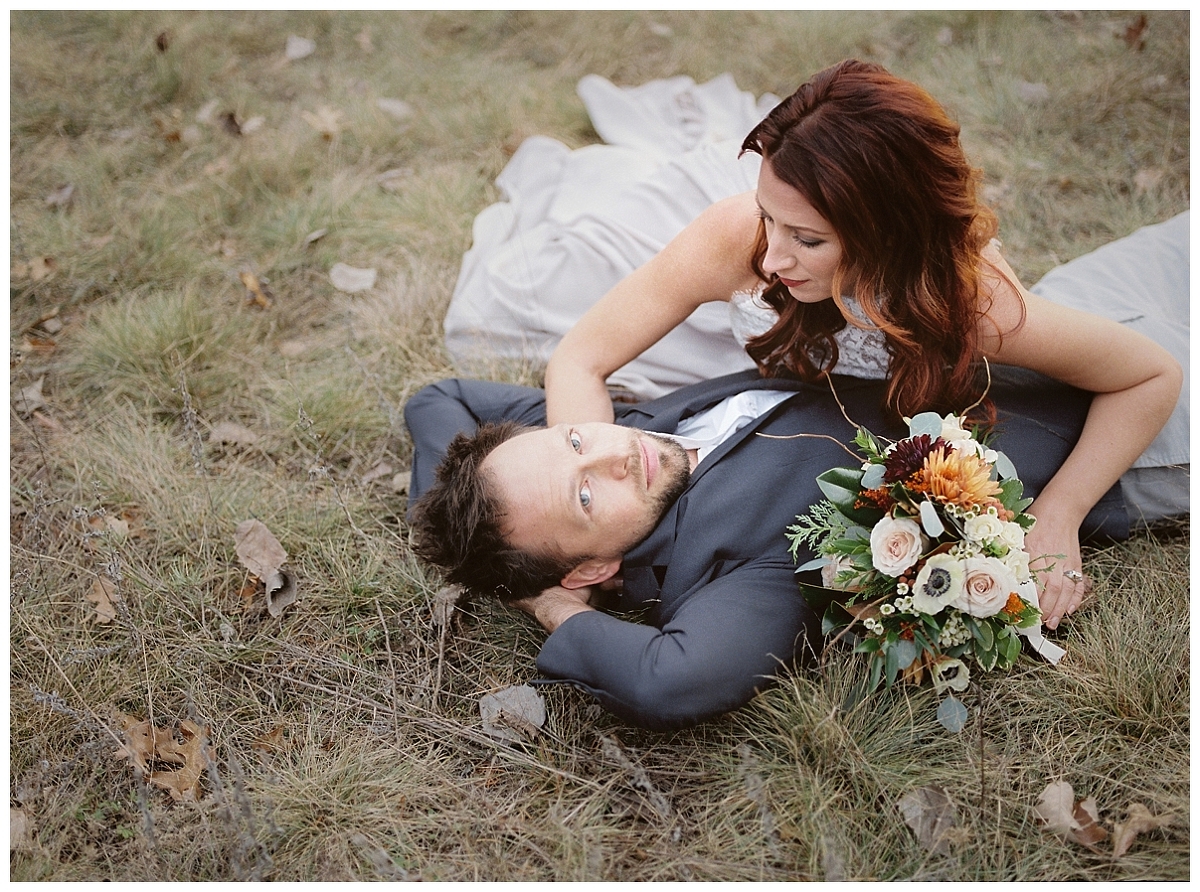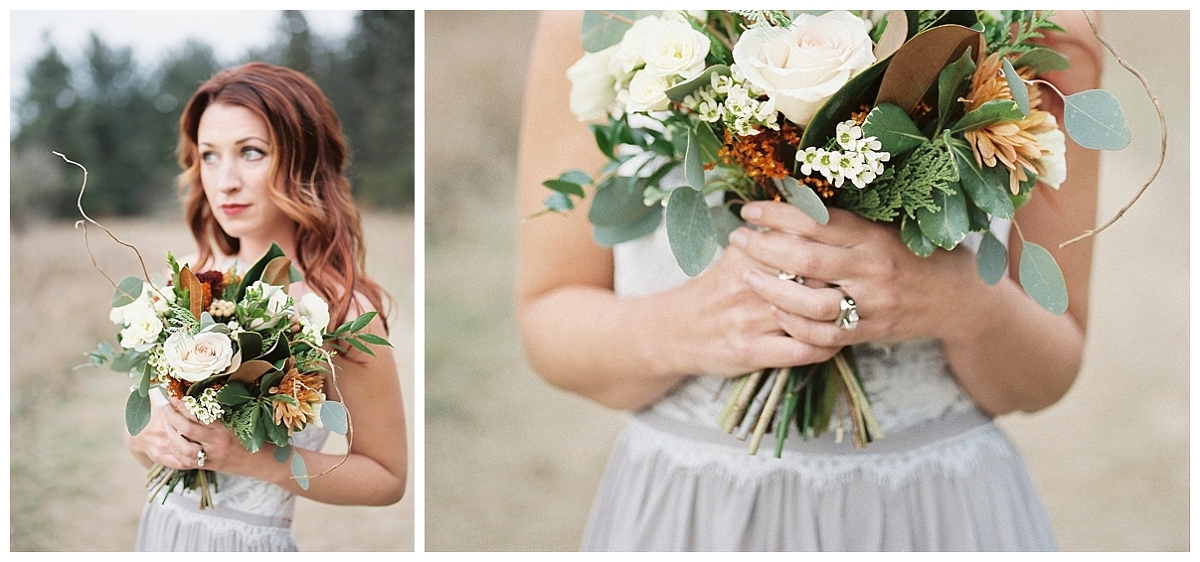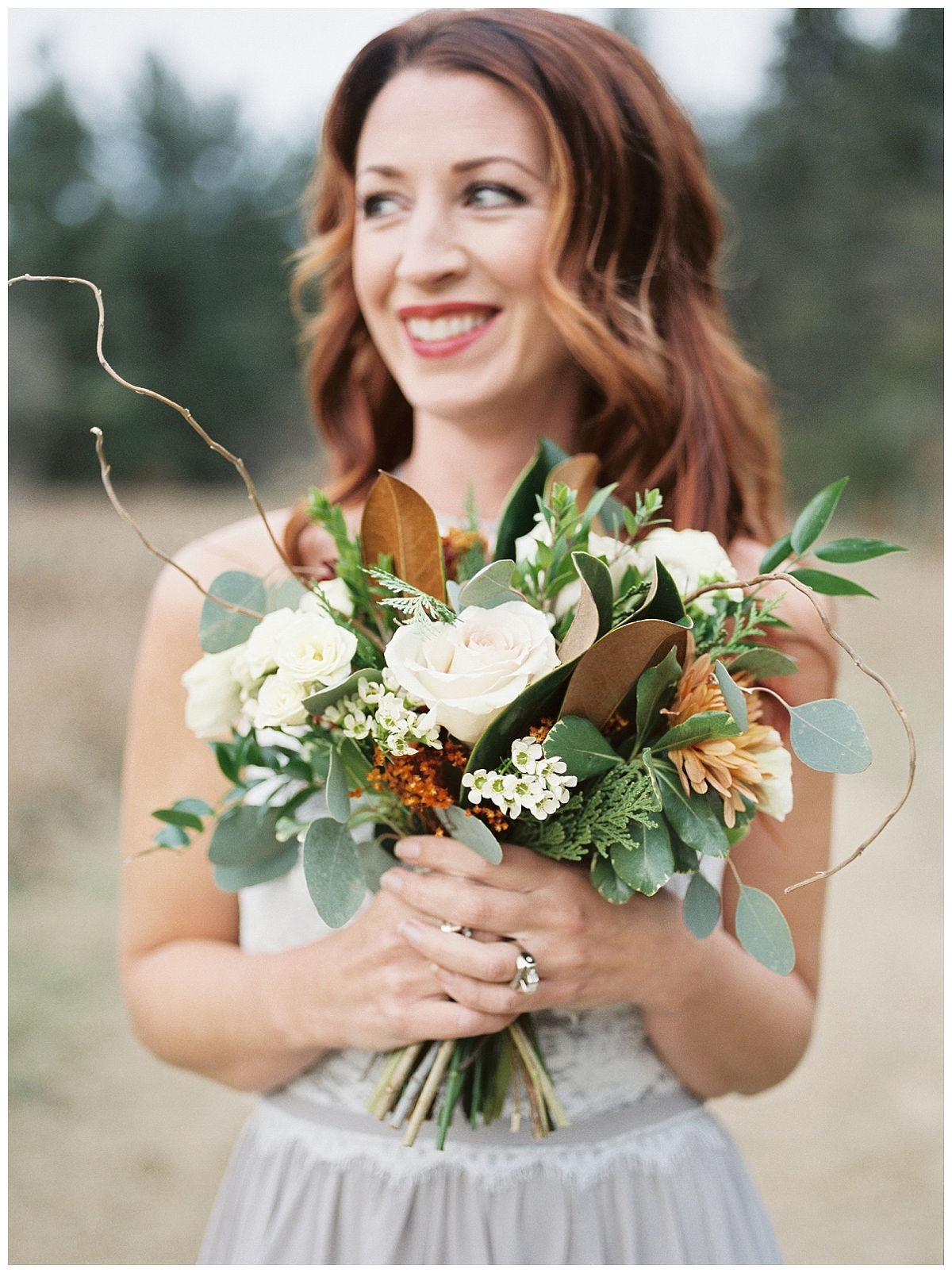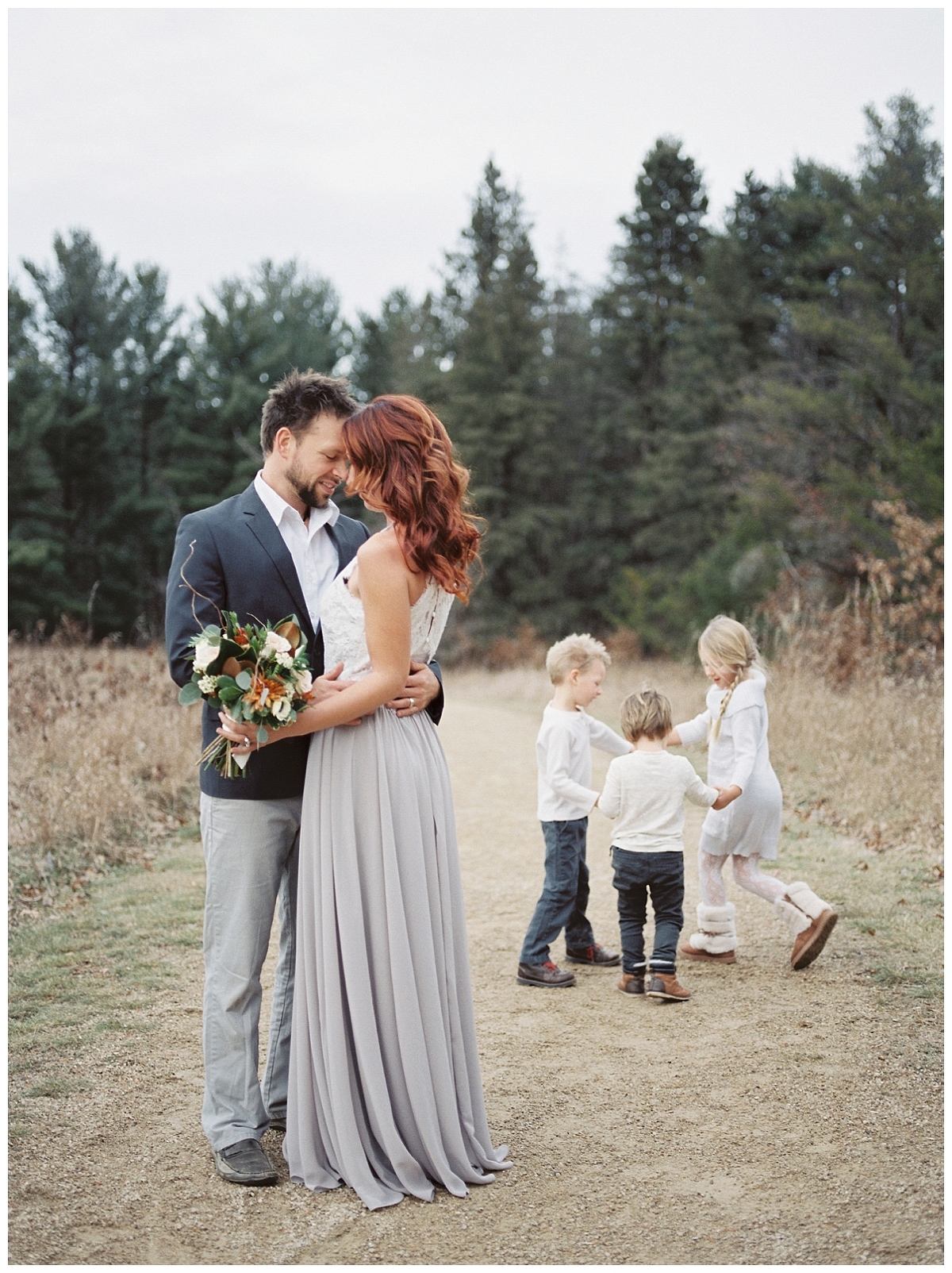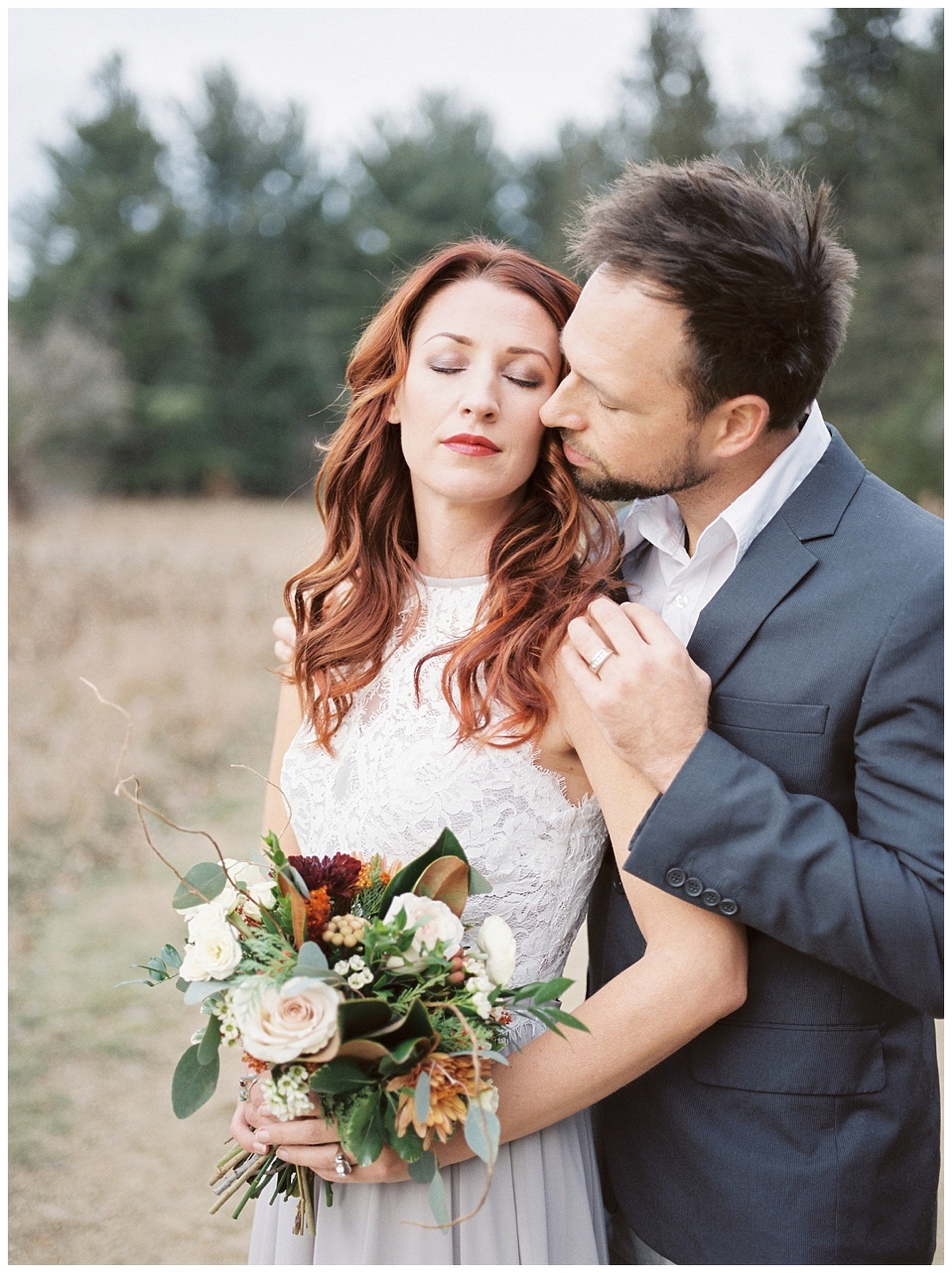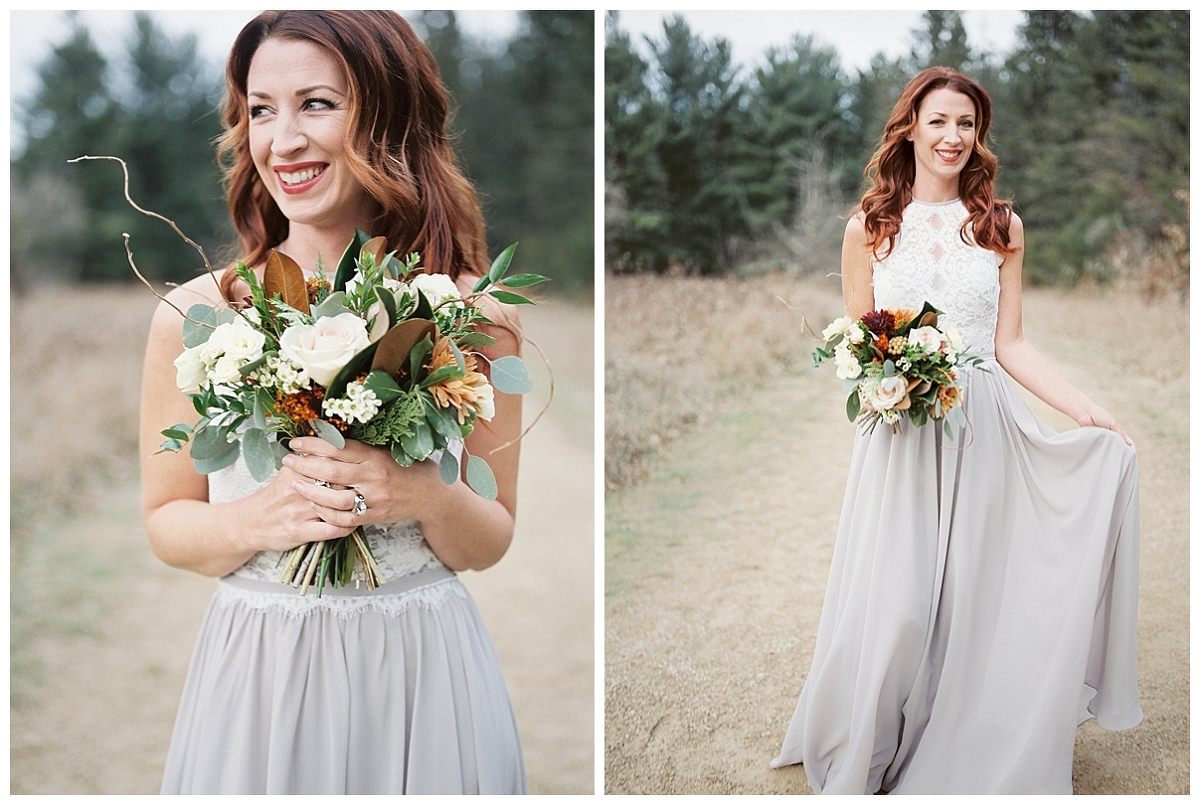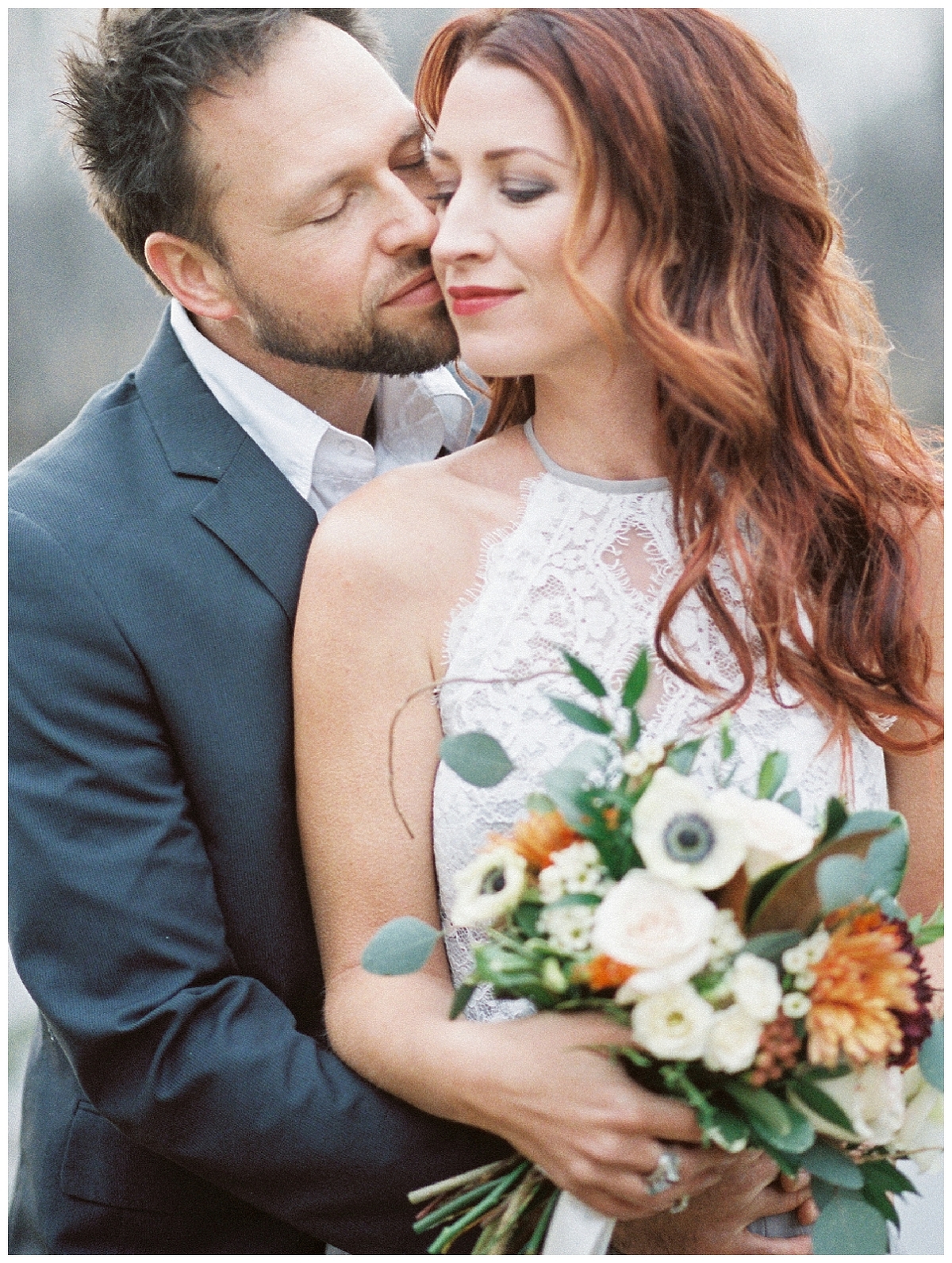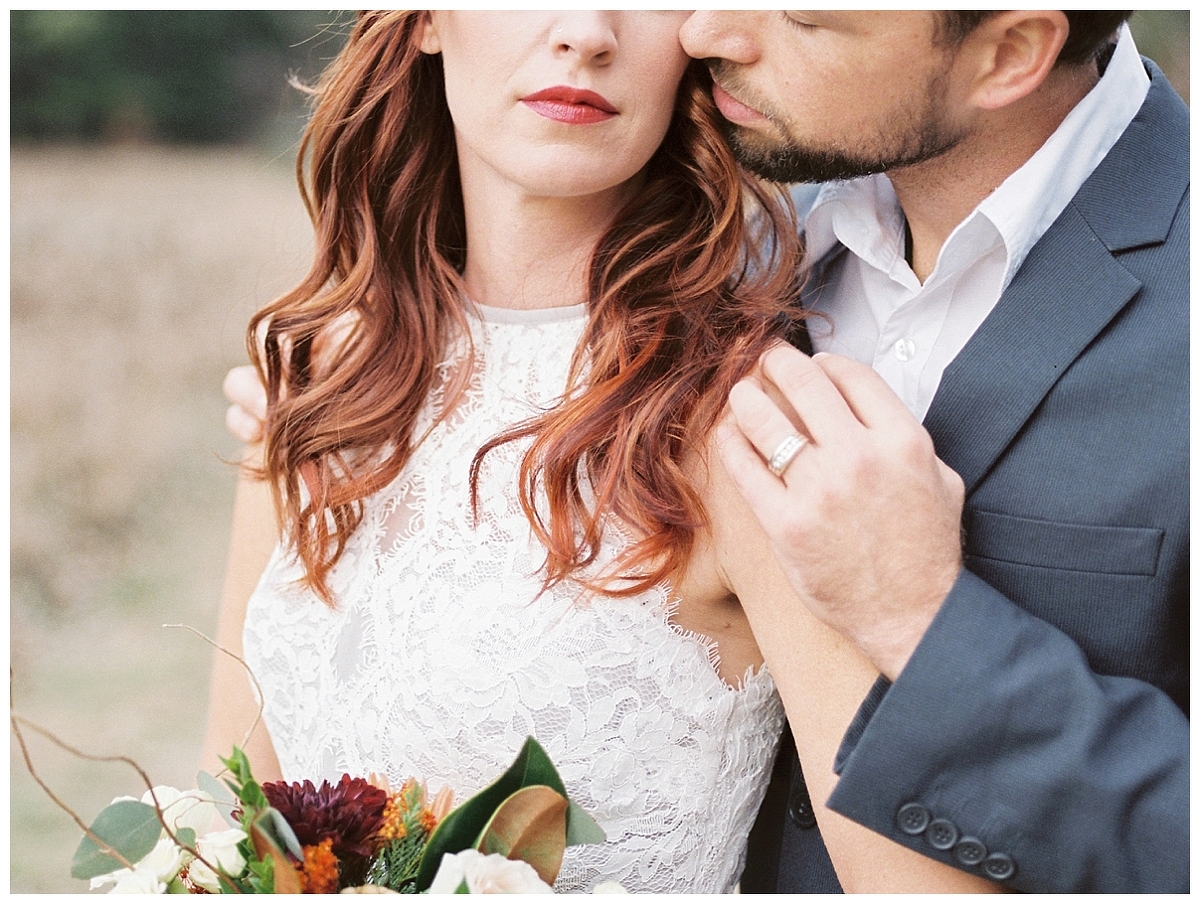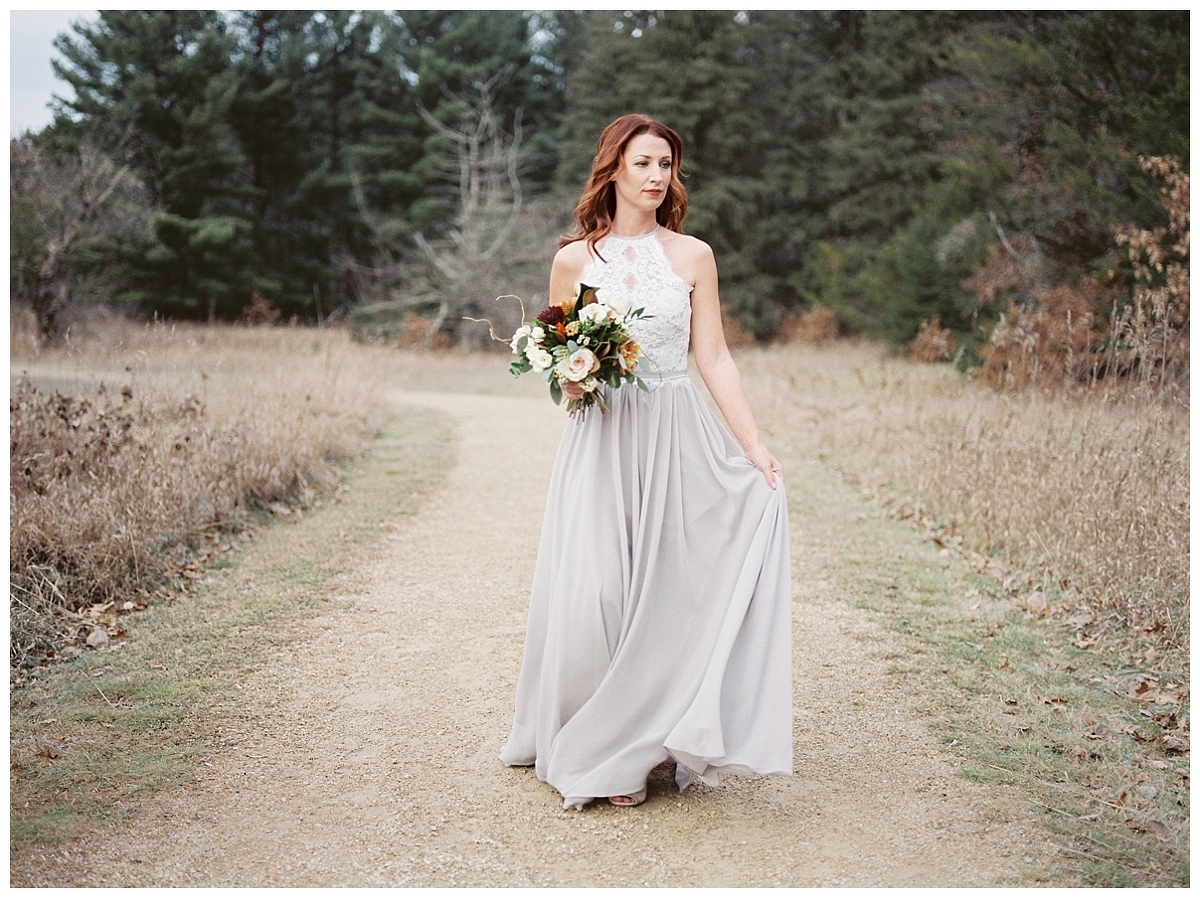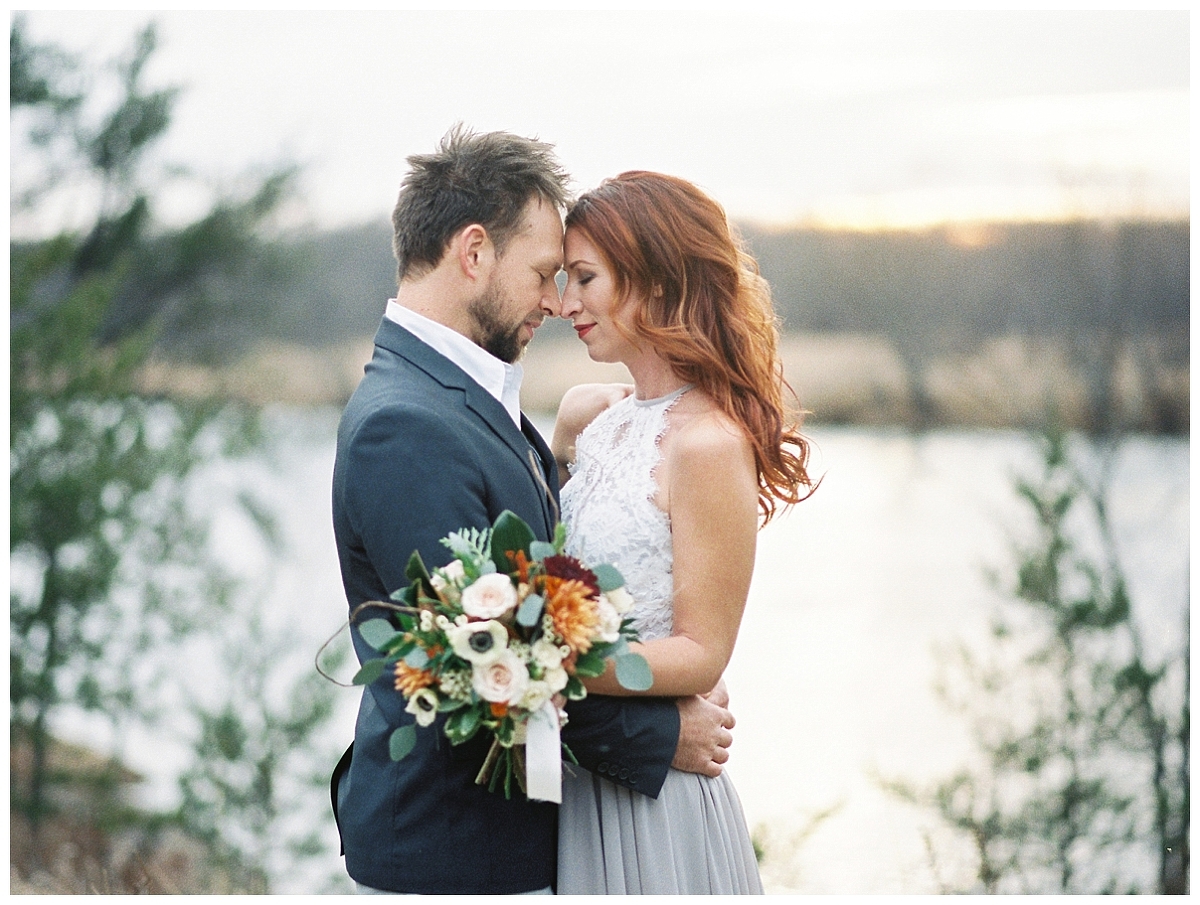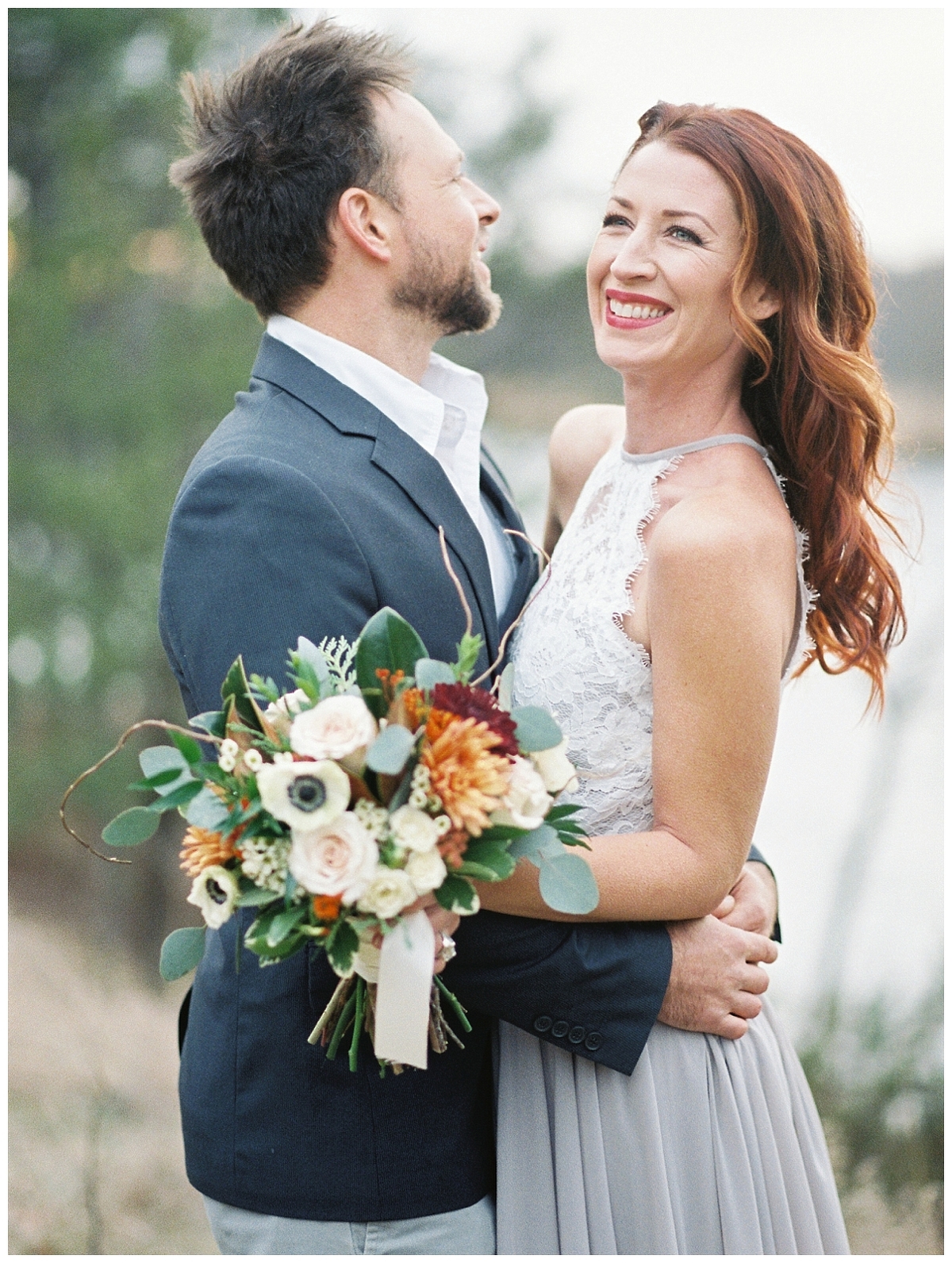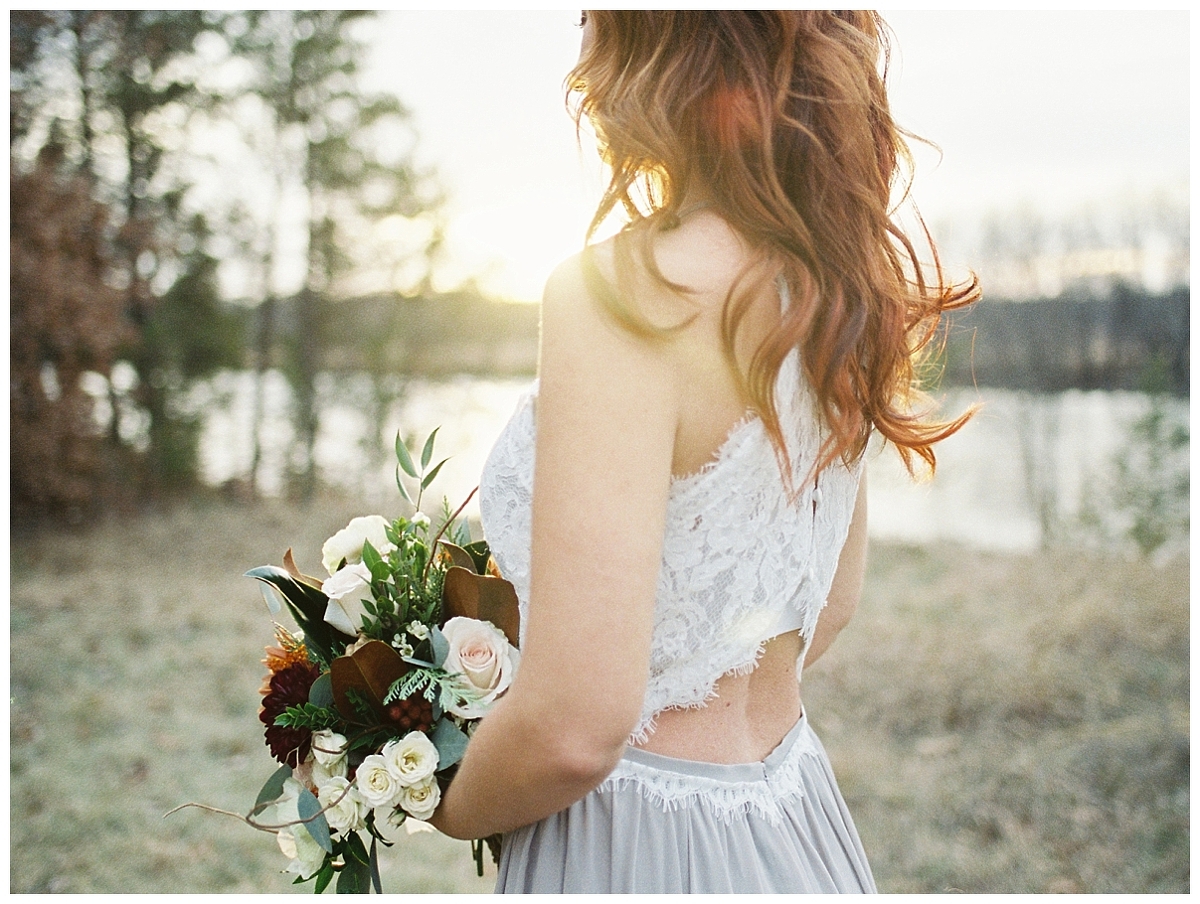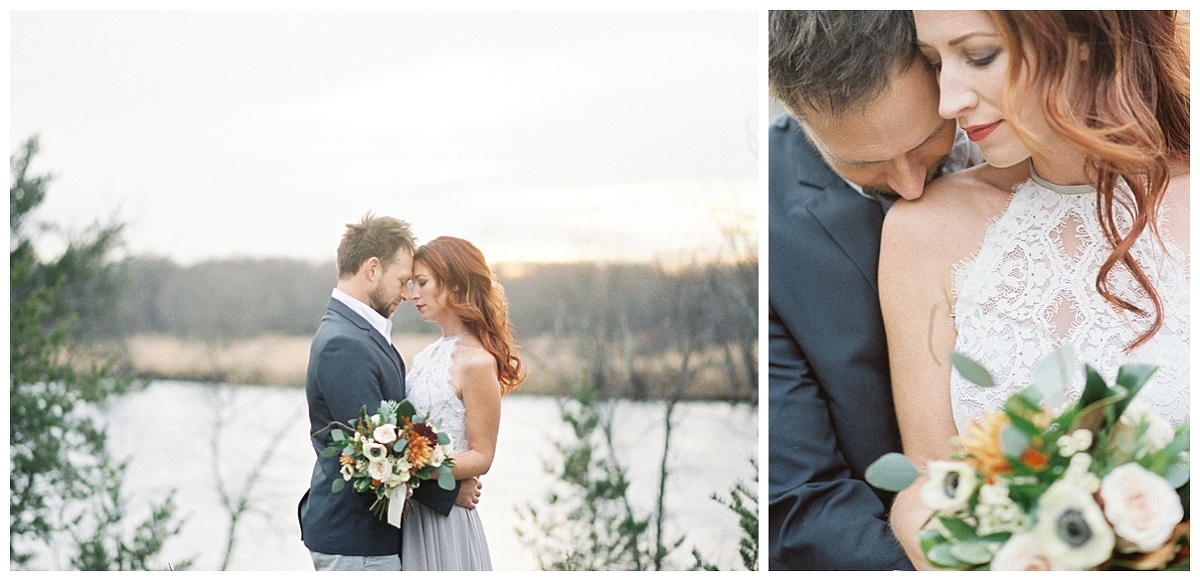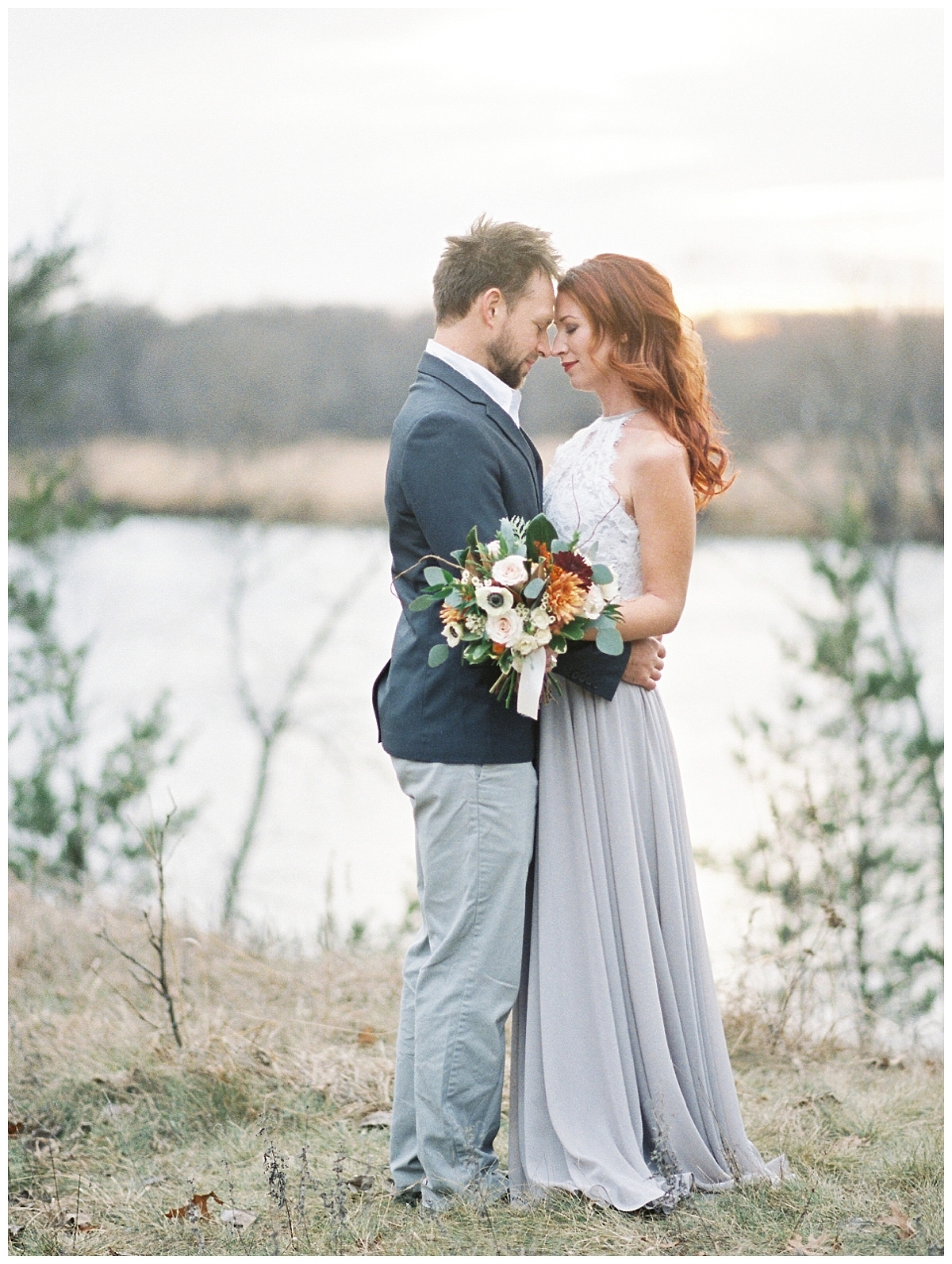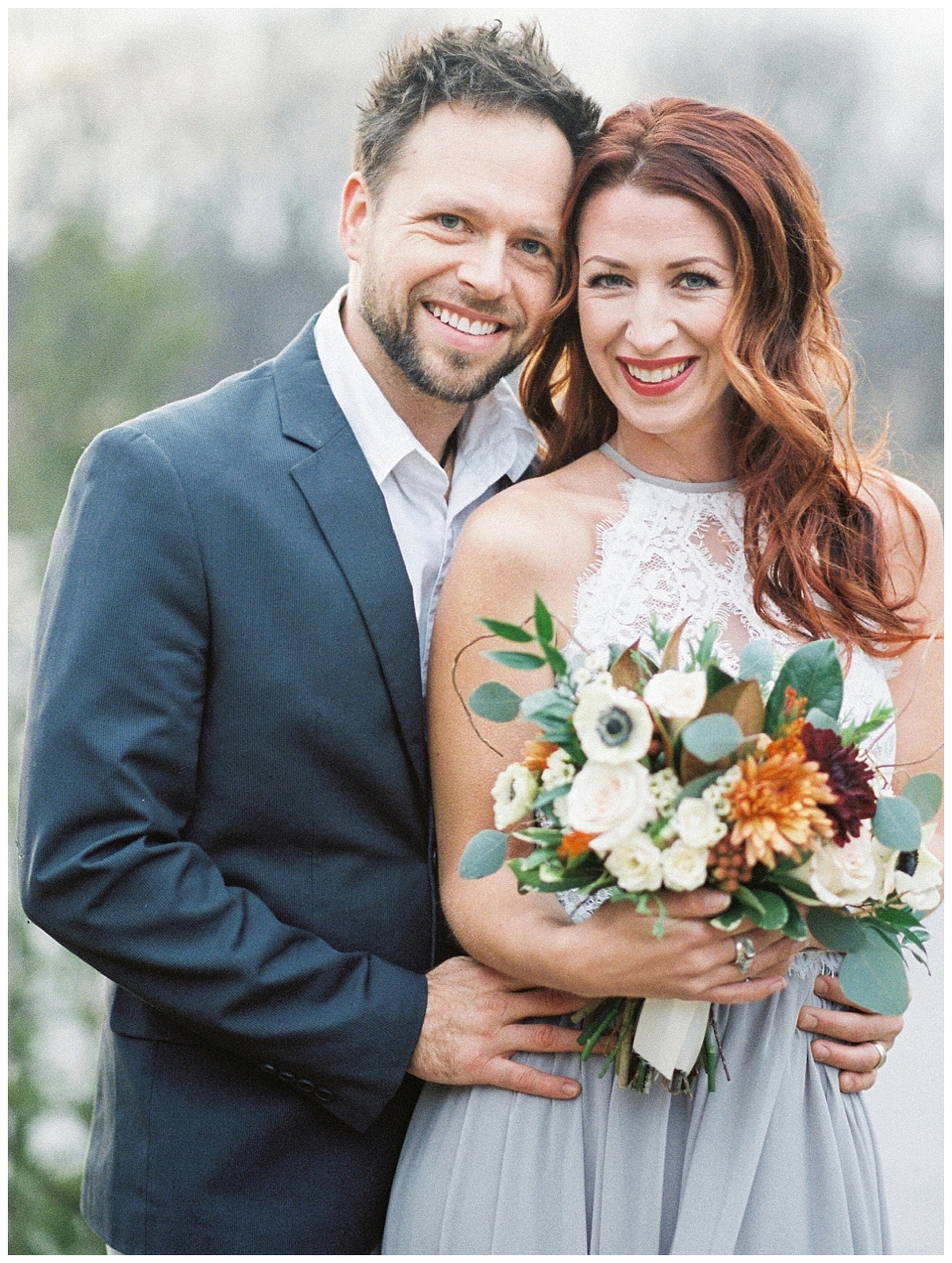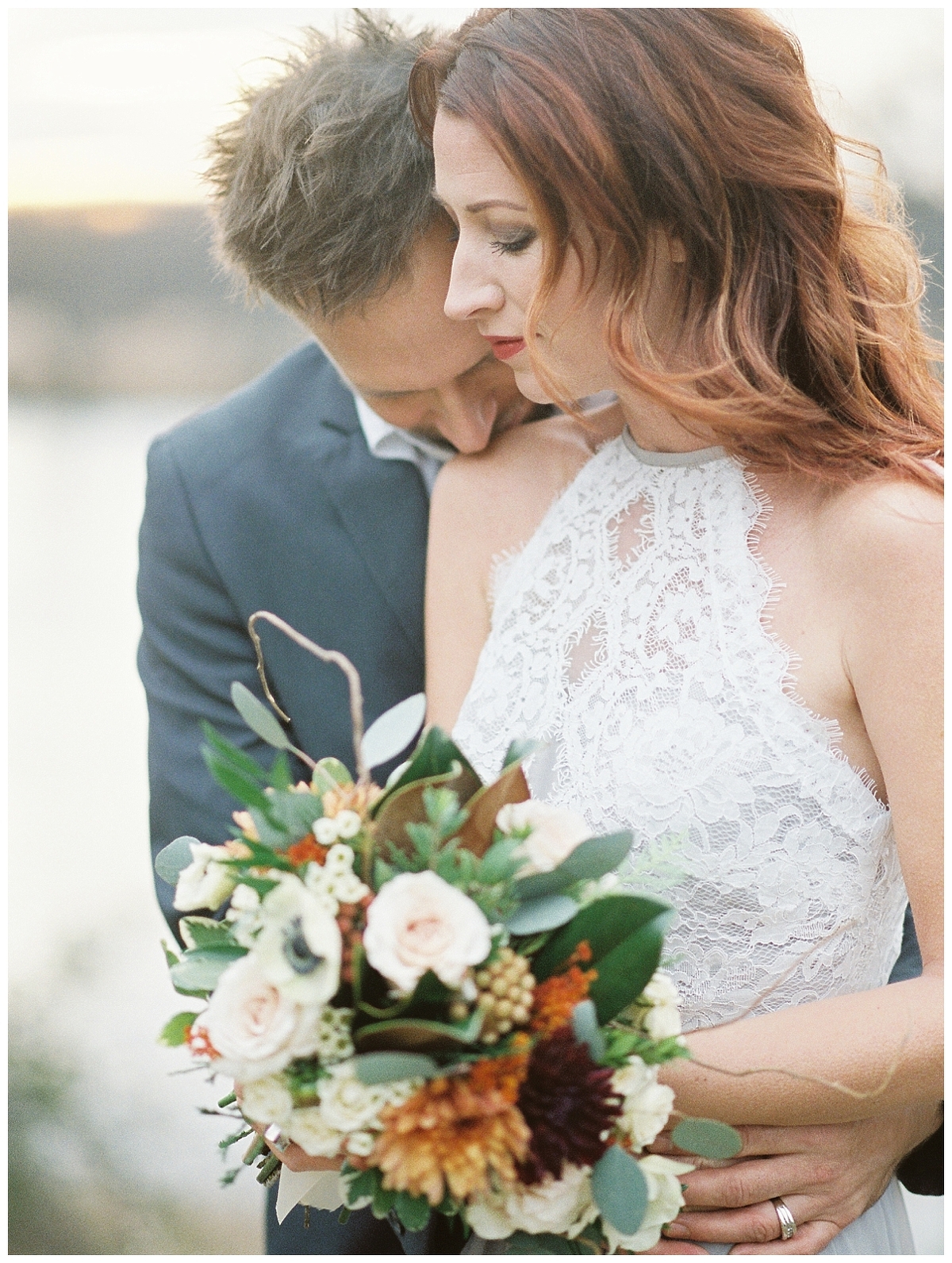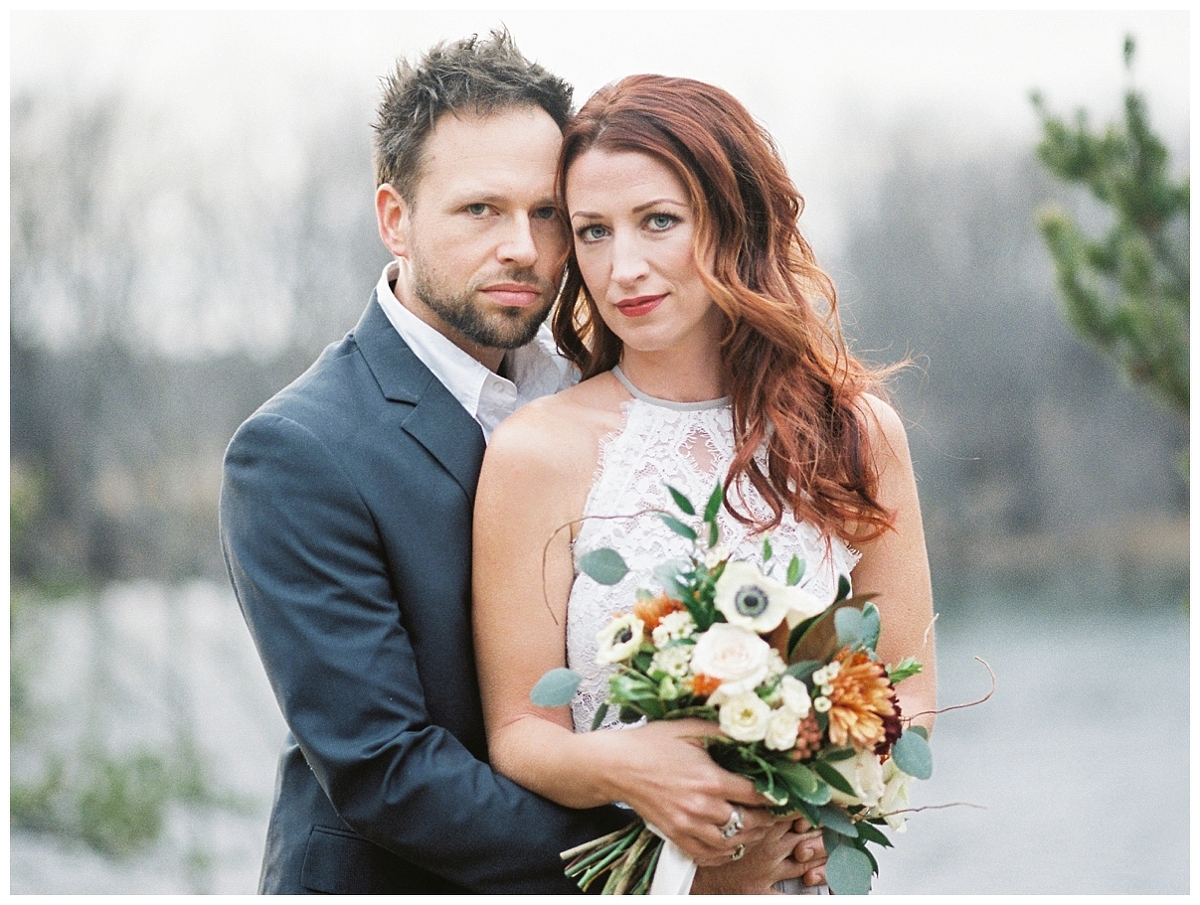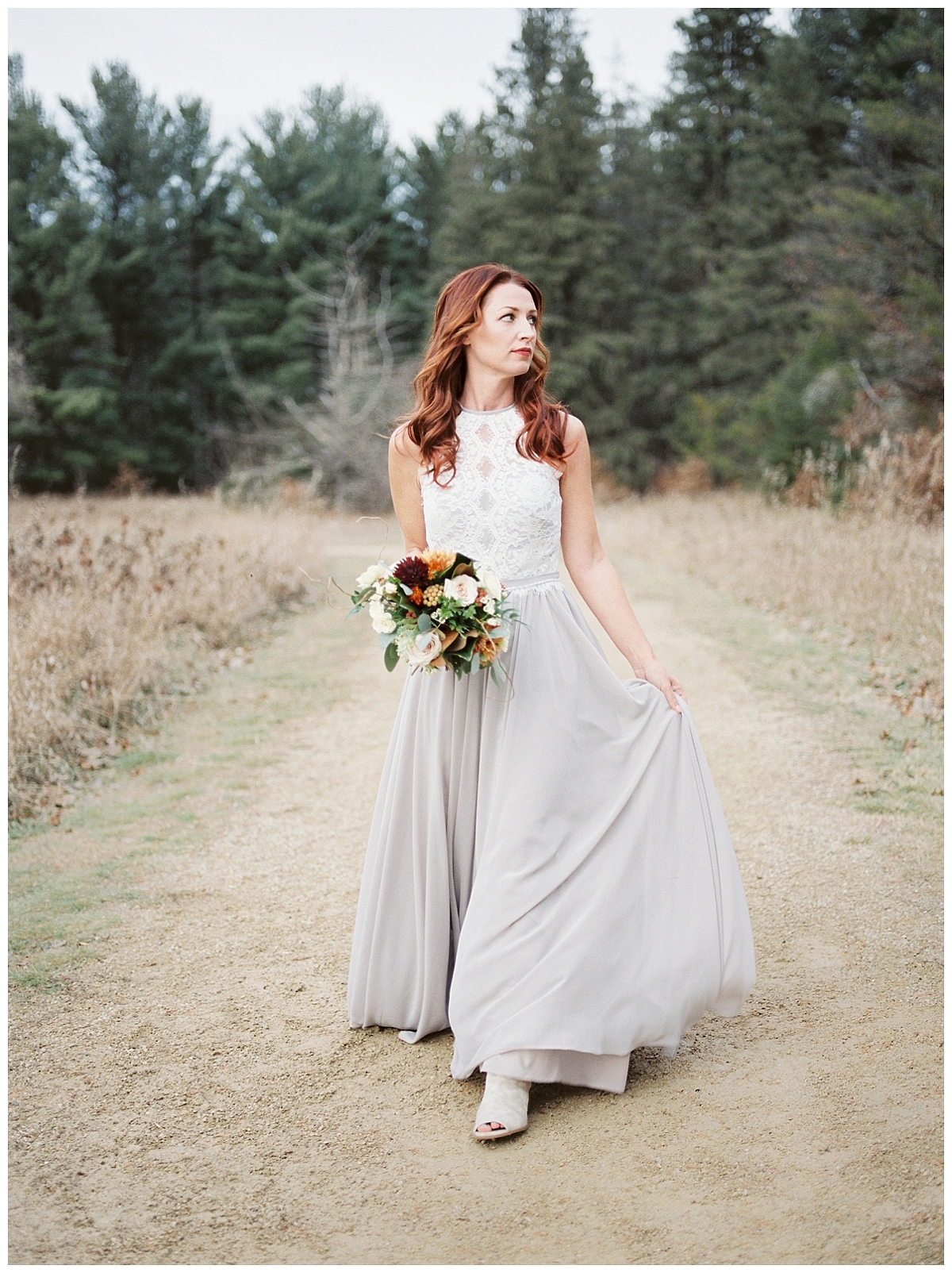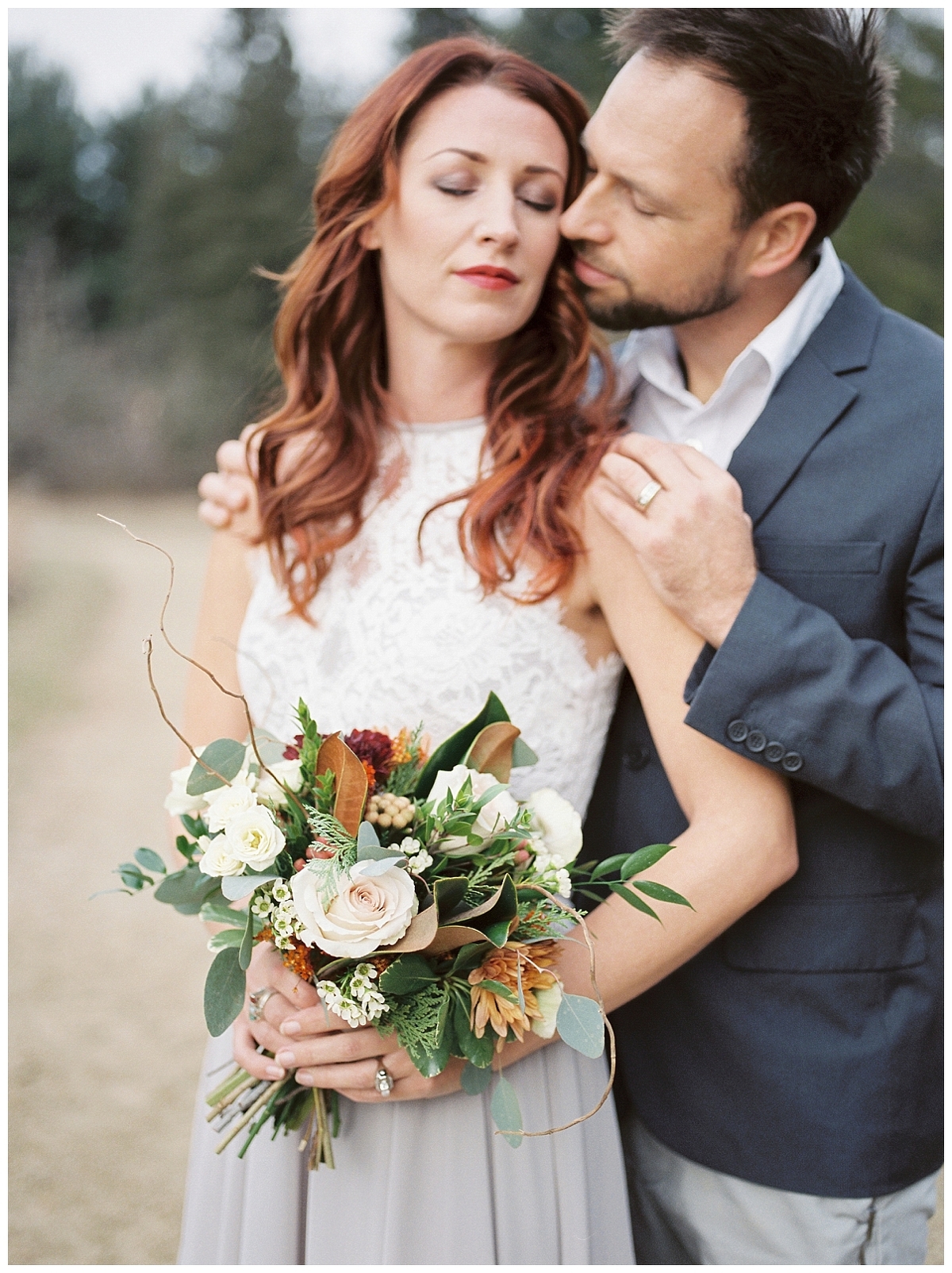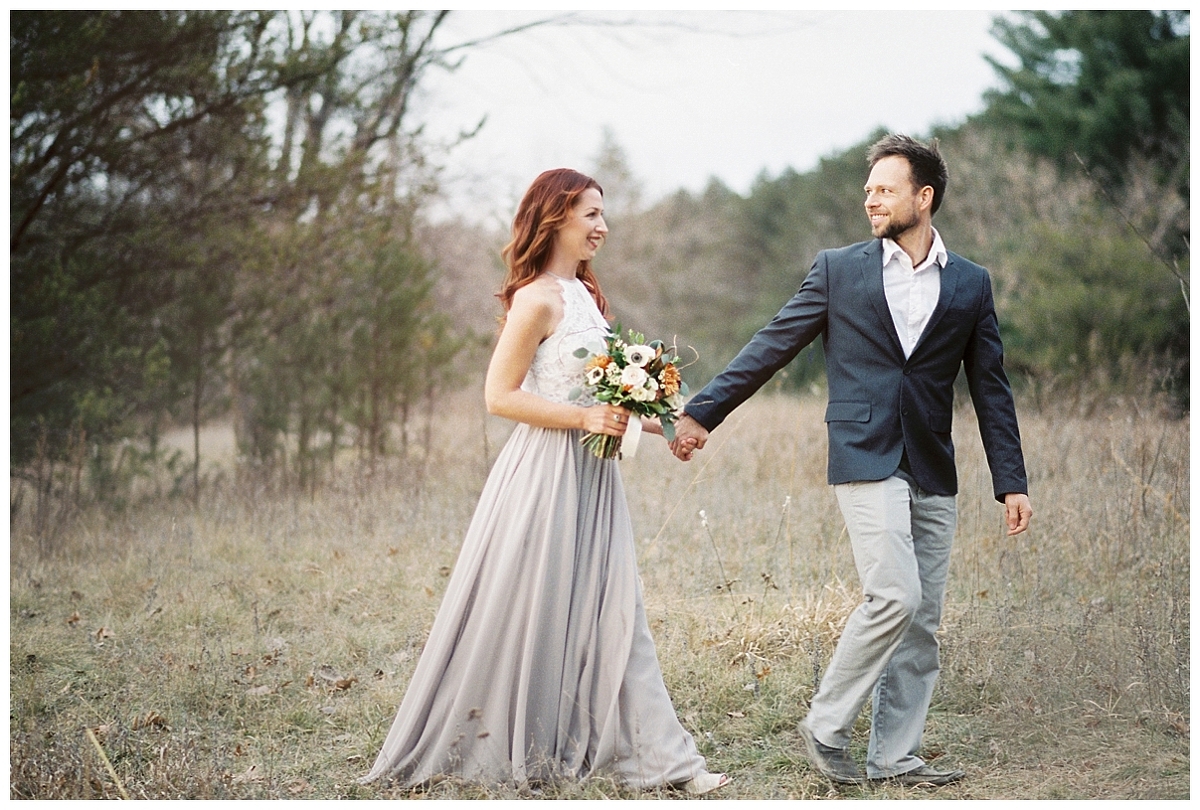 PHOTOGRAPHY | Xsperience Photography Styled Shoot {$750 includes rights, gift prints, keepsake box, Hair and Makeup}
BOUQUET | Falls Floral {retail $120}
MN STATE PARK FEE | Day pass {$7} Year Pass {$35}  PURCHASE HERE
HAIR | J Amelia's Wellness Salon & Spa
MAKEUP | Cherry Picks Makeup
JEWELRY | W Designs Jewelry
DRESS | JJ'S House
FILM LAB | Photovision