Josh and Ashley are both from Minnesota, but when Josh's job landed them both in the picturesque city of San Francisco, we knew we needed to document their engagement session there!!
It was my first time in San Francisco and certainly would not be my last. I'm a true blue country girl, but San Francisco has so much to offer. There truly is never a dull moment. You can sit their and people watch since their is such a diverse group of humans (which I love) or you can walk down the streets taking in the colorful architecture. Regardless, you are never far from some of the most incredible views, food and customer service the Bay area has to offer.
Our Favorite places in San Francisco
As far as our San Francisco engagement session adventure…seriously SO FUN!  We met at Fisherman's Wharf Pier for their first (Pinterest worthy no doubt) outfit, and then hopped in an Uber where luckily I didn't throw up on anyone (partly out of fear, but mostly from car sickness). We then caught some fresh air as we took a walk around The Golden Gate Park before heading to see the iconic San Francisco Bridge.  
We were so excited that the fog didn't consume the view, but had a tough time finding a pose that would be flattering in the crazy wind down on the beach.  Advice to all couples getting married or having engagement photos on the west coast, wear a dress that loves the wind and let your hair go crazy. You have to embrace the wind or the wind will defeat you. Regardless, wind or no wind, fog or no fog, the views of the Golden Gate Bridge and the whole vicinity of San Francisco is an amazing sight to see!  
We ended at The Cliff House overlooking the sun setting on the ocean, where Josh and Ashley kindly treated us to dinner and a drink.
Destination engagement sessions not only give us a chance to create beautiful imagery, but it also gives us the opportunity to enjoy an evening out as new friends!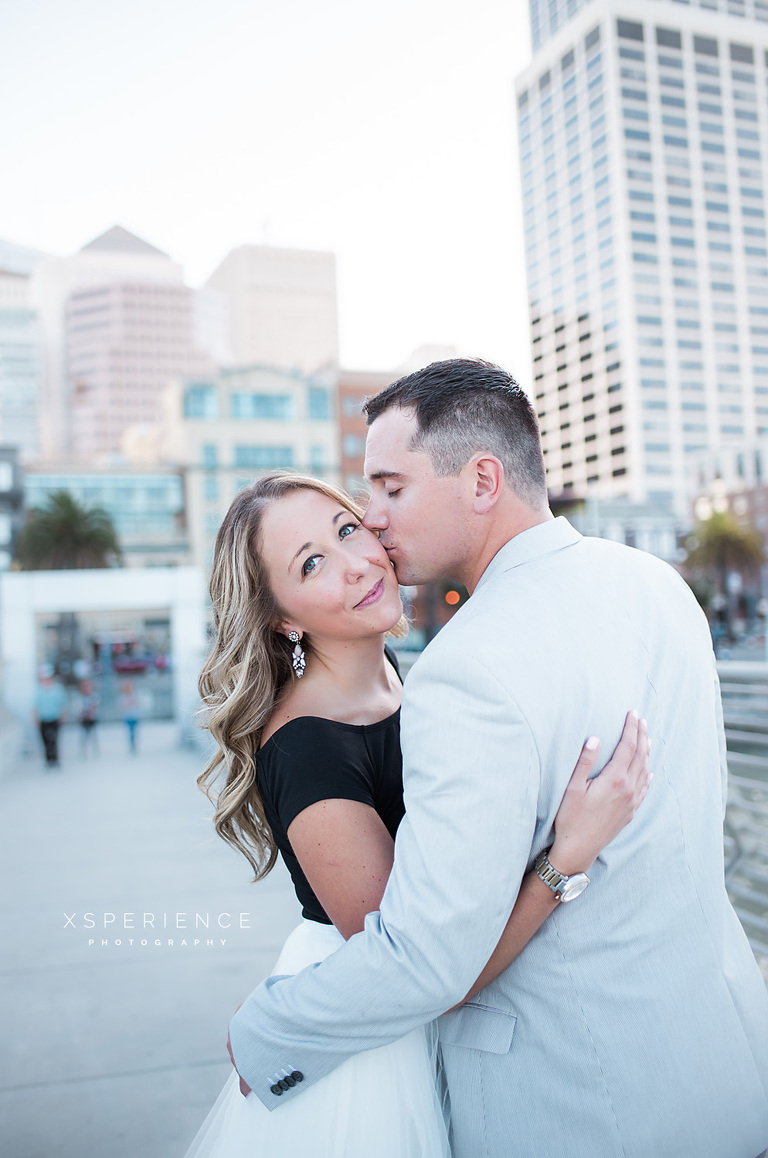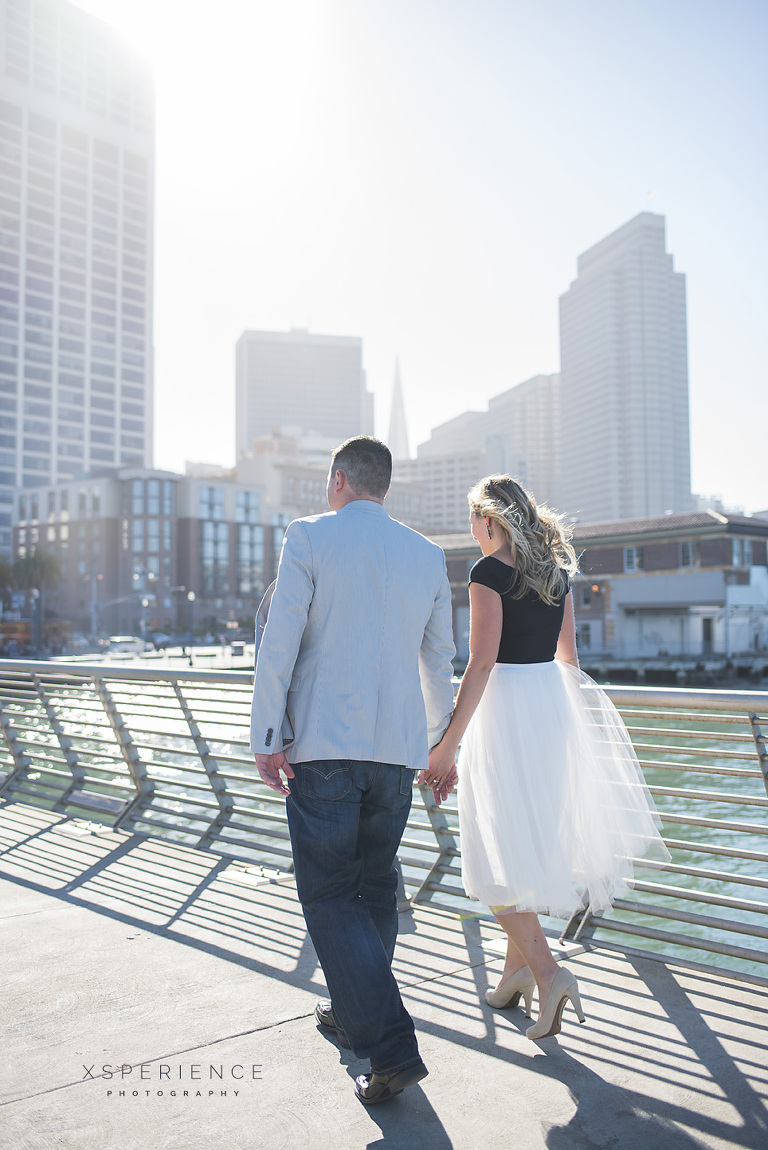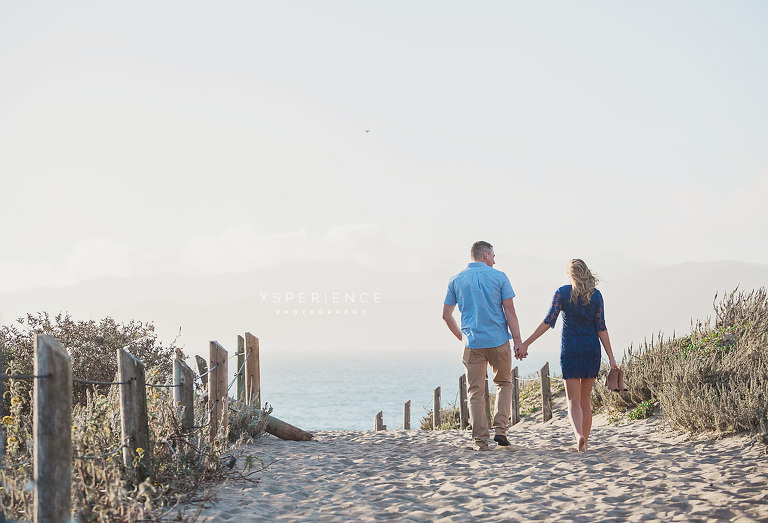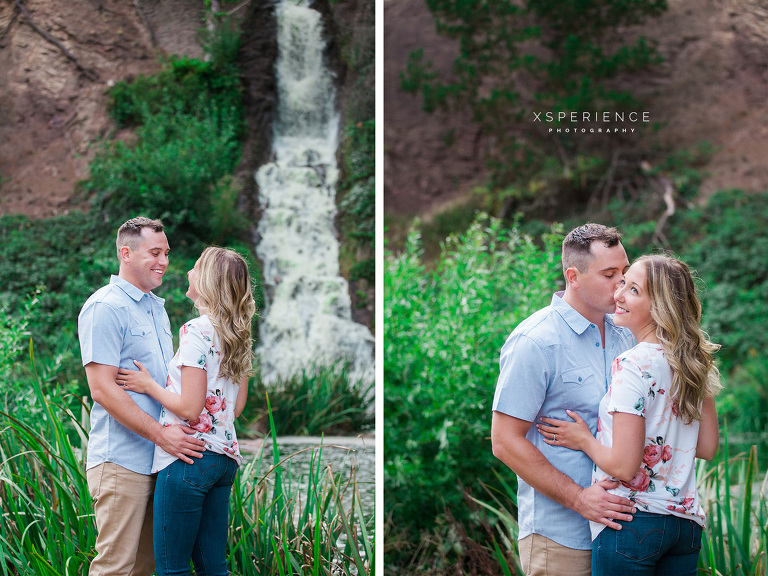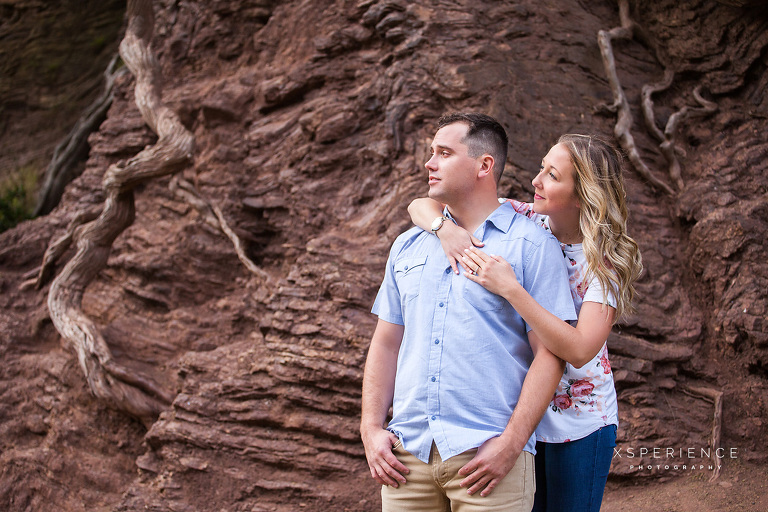 My assistant/sister and I had to sneak a pic by one of the huge trees!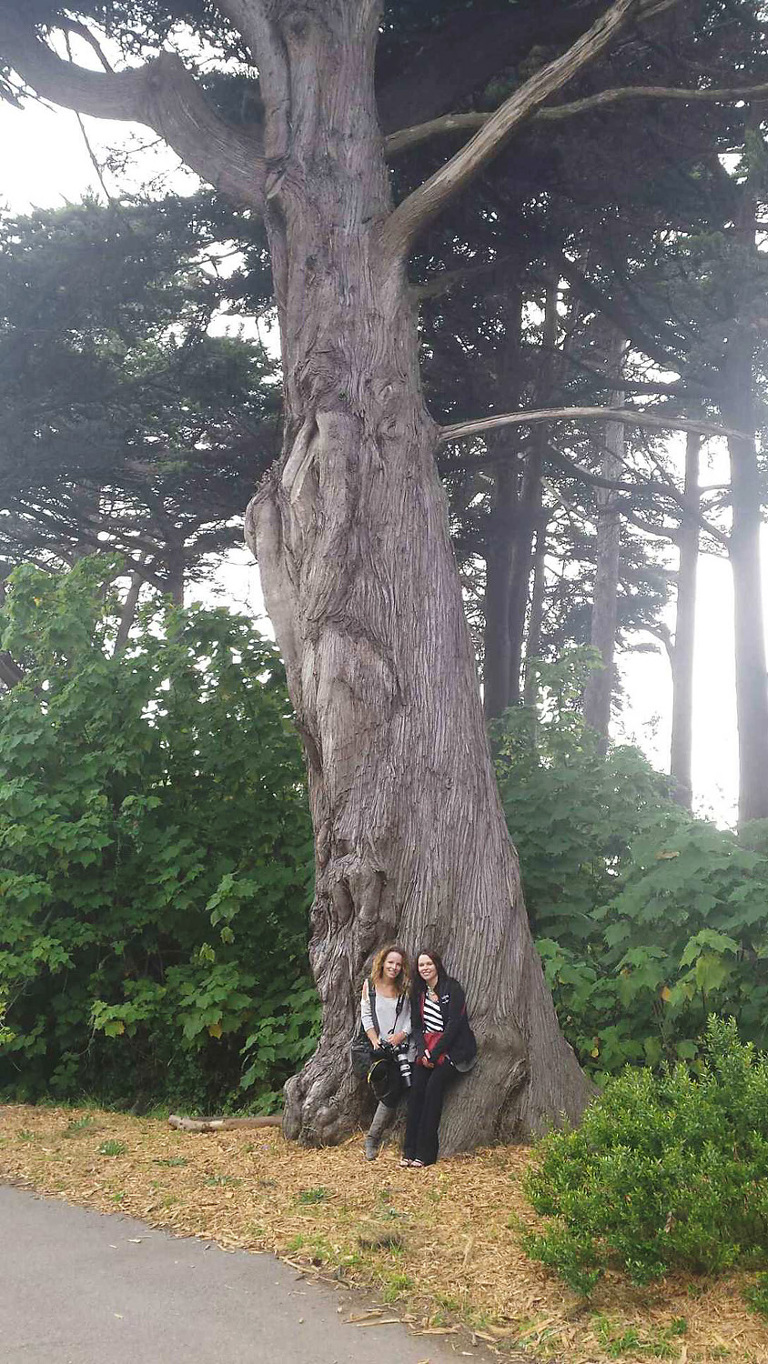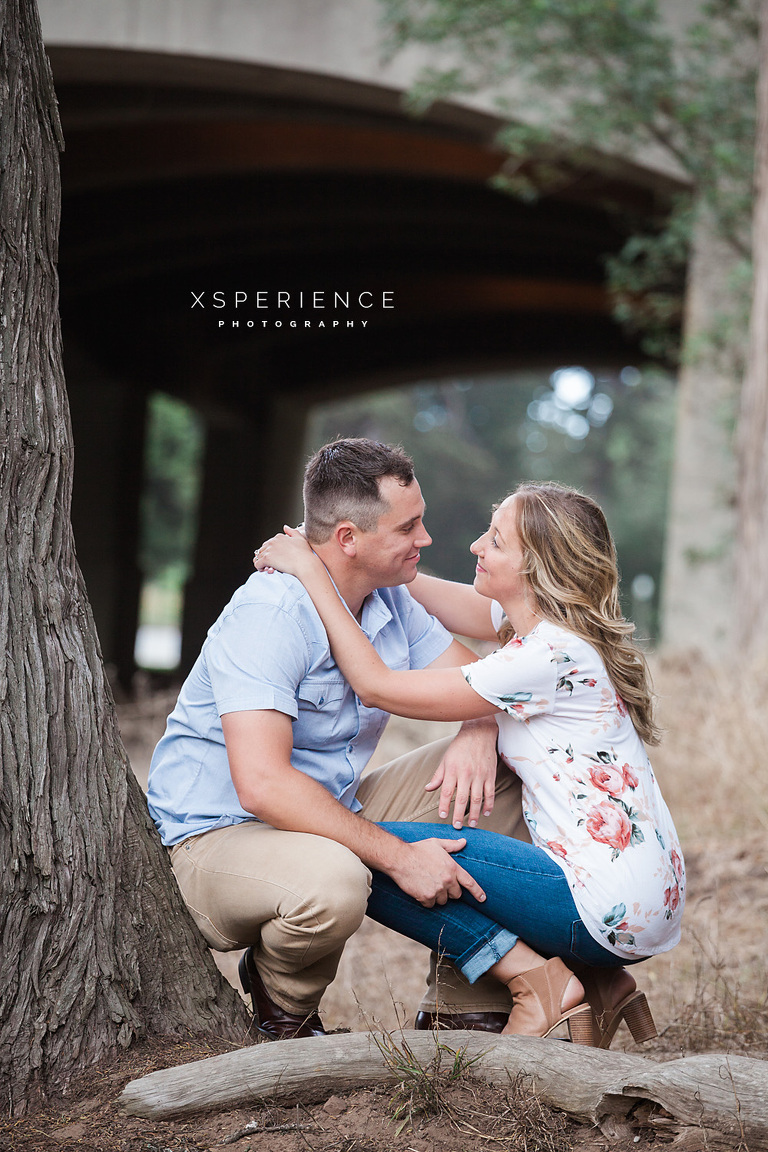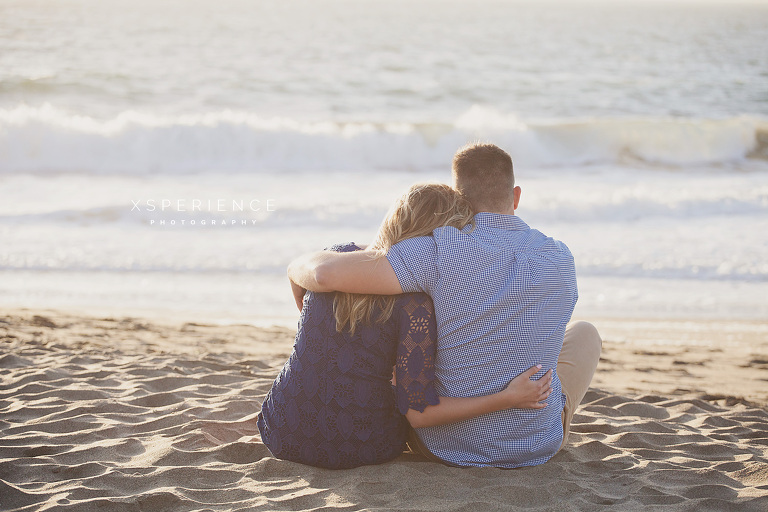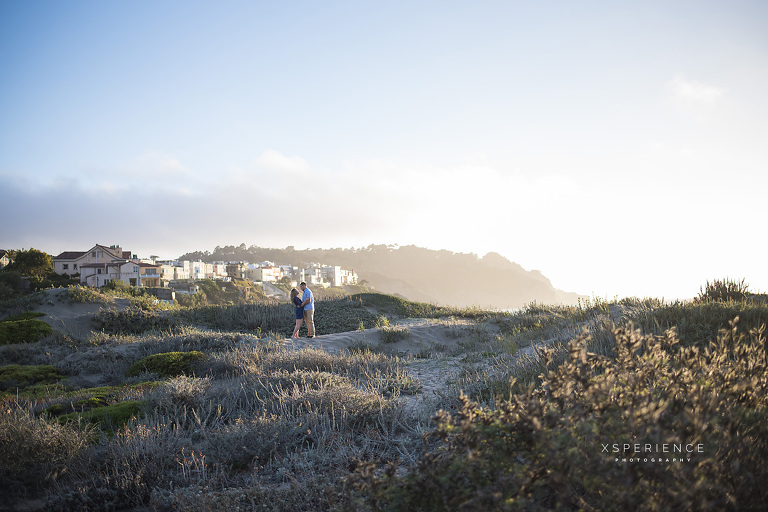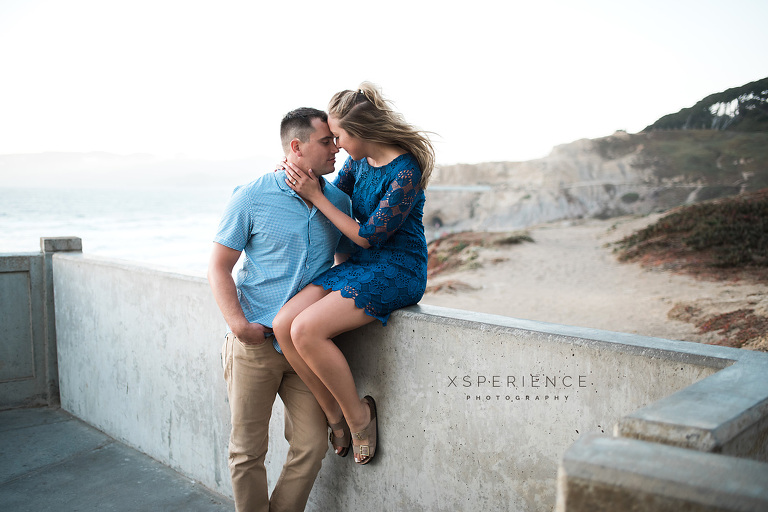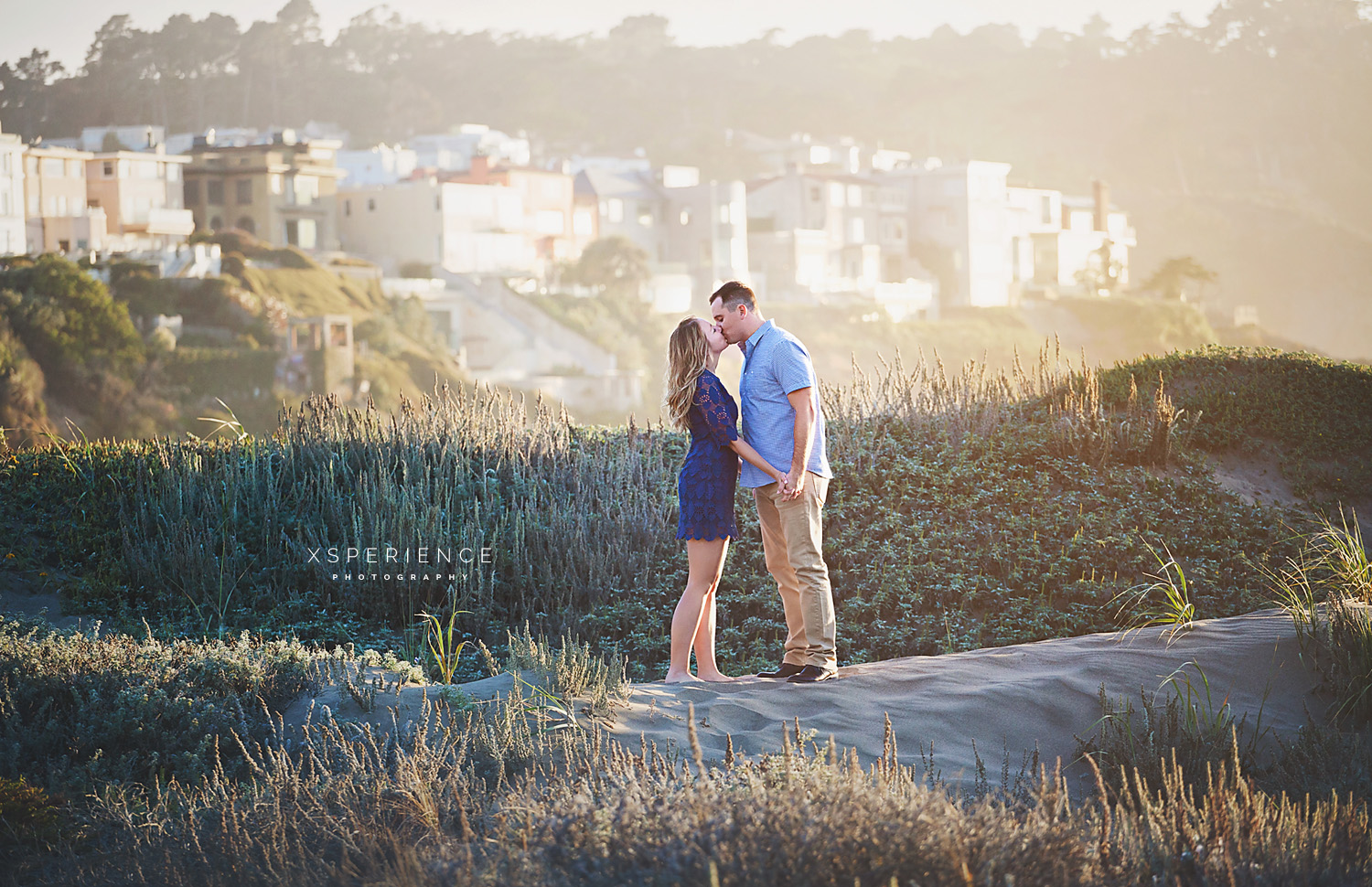 You can see Josh and Ashley's summer wedding in Albany, Minnesota HERE.