Lakeview Center is a new wedding venue in Central Minnesota and I LOVE it! It's located right next to Benton Beach Campground so if you didn't want to worry about driving you could all camp for the evening. It could easily be the perfect spot for an intimate Minnesota Destination Wedding.
The Perfect Minnesota Destination Wedding Itinerary
Imagine arriving with 20-40 of your favorite people, setting up tents and campers, and grilling and sipping cocktails for the grooms-dinner.
The next morning you can take a nice walk by the lake to mentally prepare for the special wedding day ahead.
There's plenty of space to get ready at Lakeview Center so you and the ladies can focus on that while the kids run free on the playground and the guys head our for an afternoon of fishing.
Have a sweet little ceremony by the lake before heading to a covered tent for dinner.
Lakeview Center has a great outdoor bar setup alongside a large deck perfect for some dancing.
End the evening under the stars, with no worries in the world. You don't have to wonder about how guests safely got home after drinking or if you forgot to speak to a few friends during the chaos. It will be intimate and perfect and relaxing…whaaat?!…a wedding that's relaxing?!!
Now for the story of Jenny and Cody. Both from the great town of Foley (Home to one of the best wedding photographer's in the state of Minnesota.. hehe that's me;) so they decided to host the ceremony at their local church in town. Otherwise the getting ready, dinner and reception were at Lakeview Center.
This one might be image overload, but seriously, how was I suppose to narrow down to just a few favorites!!  Such a gorgeous couple and the flowers, decorations, venue and WEATHER couldn't have come together more beautifully.  This was my first time shooting at Benton Beach (even though it's literally 20 miles from my home), but It's definitely in my top 10 favorite wedding venues in Central Minnesota. Especially when it comes to the epic and time-honored first dance! It has an overhead deck for a fun new perspective plus the evening light is incredible there.
Check out Cody and Jenny's love story…I'm pretty sure she hired a professional flowergirl. She sure loved her job! The belts worn by the bride and bridesmaids were made by the bride. I told her she NEEDS to sell them on Etsy because they were incredible!! My absolute favorite image from the day was taken by my amazing assistant Samantha. It's the first dance picture taken from above. It's beautifully composed photo with great lighting and emotion. A close second is the image of her and her Dad dancing. They had such a special bond and this is one of the last photos this bride will cherish of her and her Dad before his passing.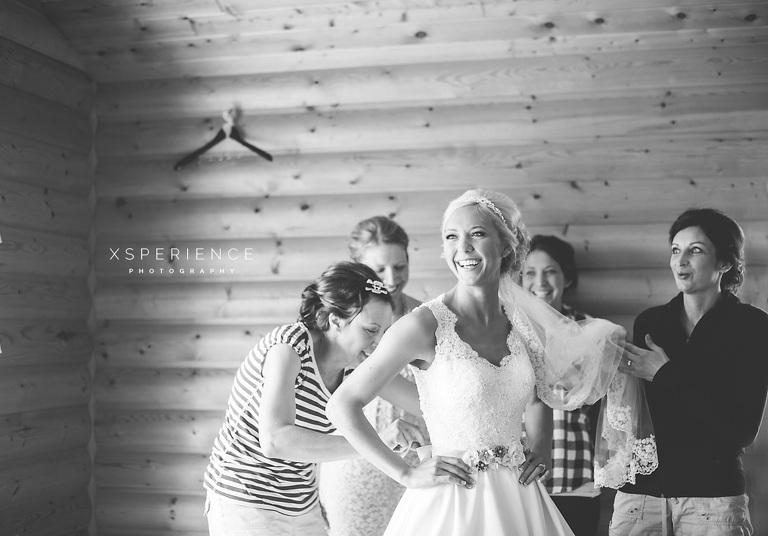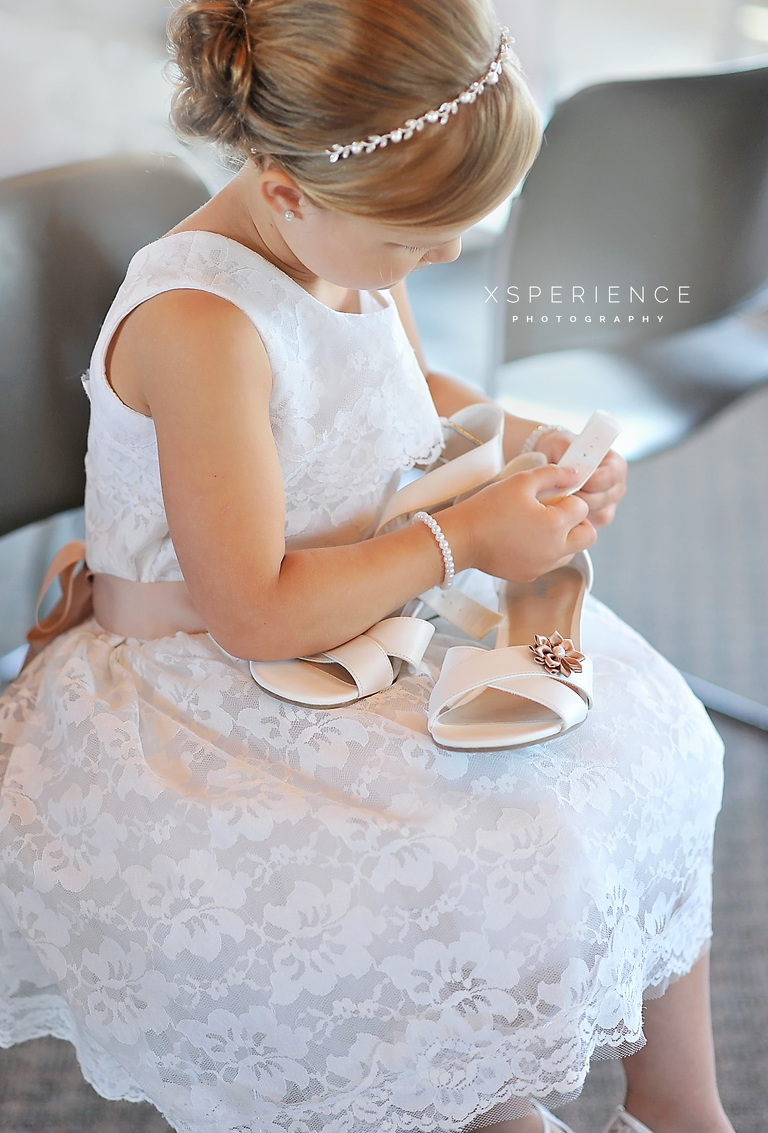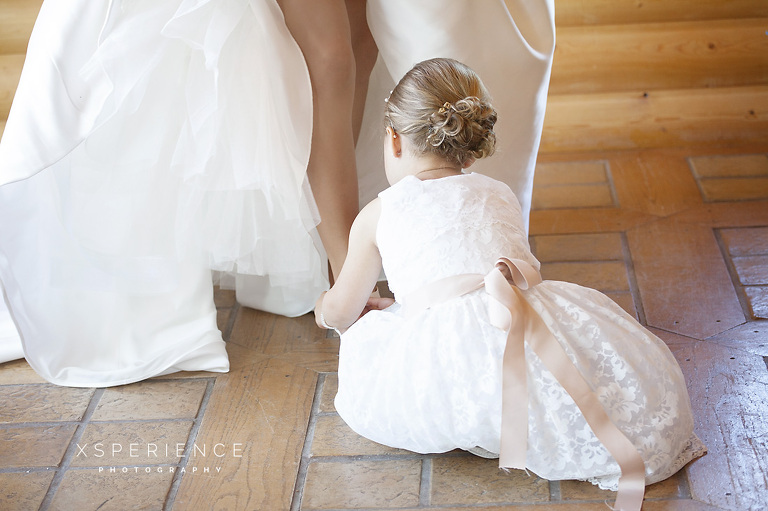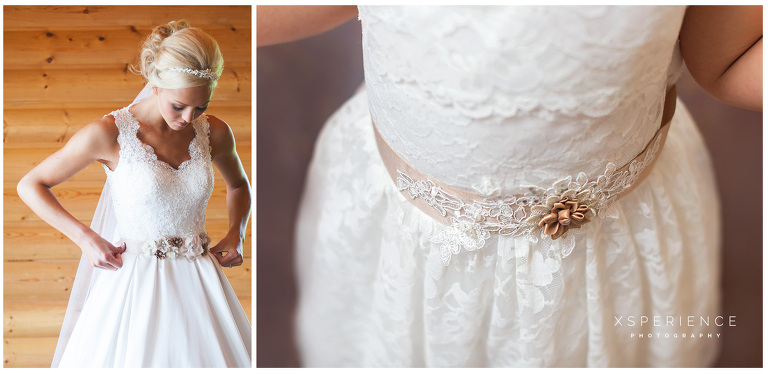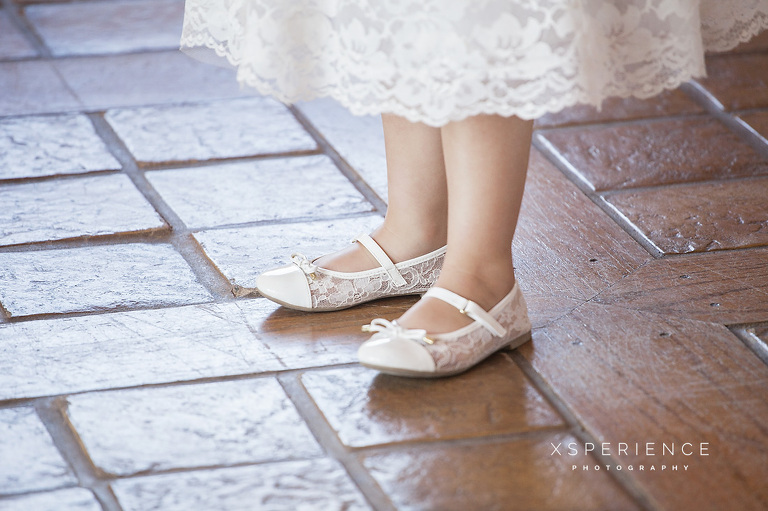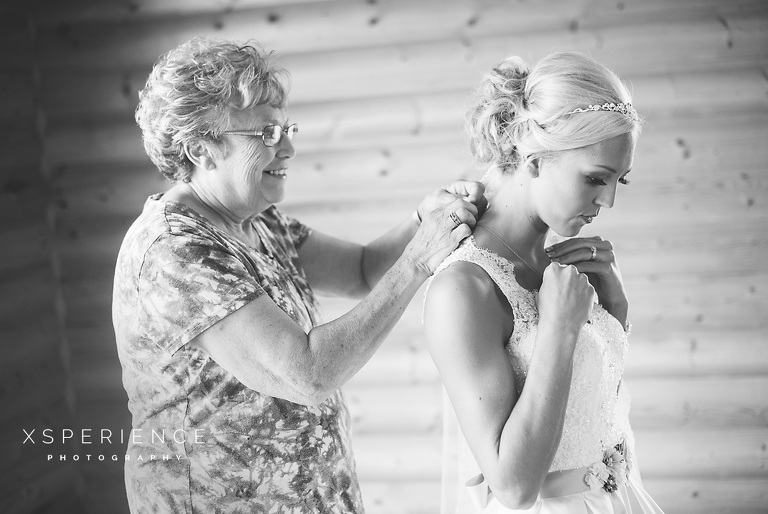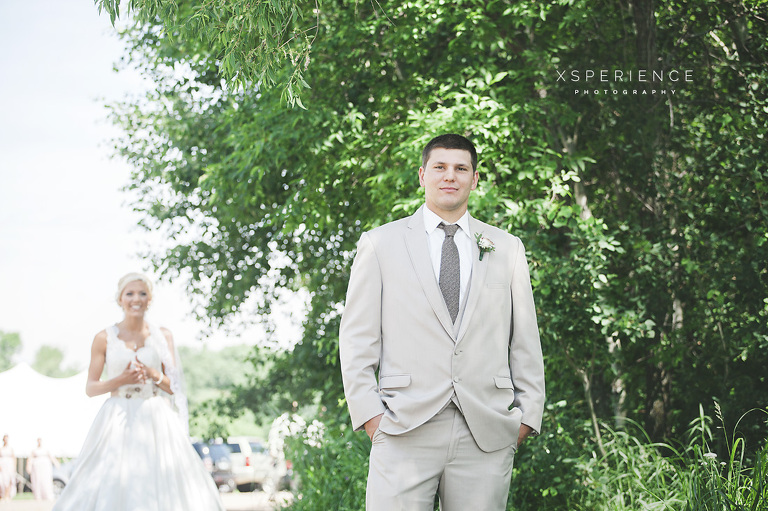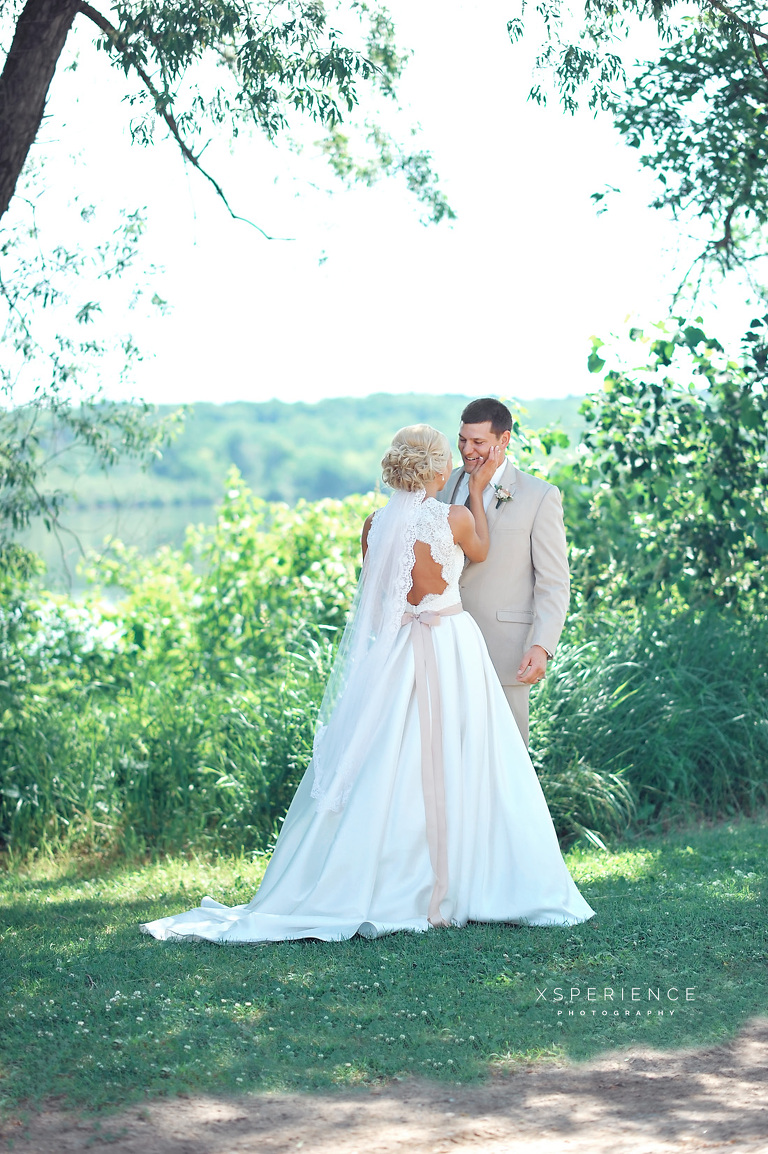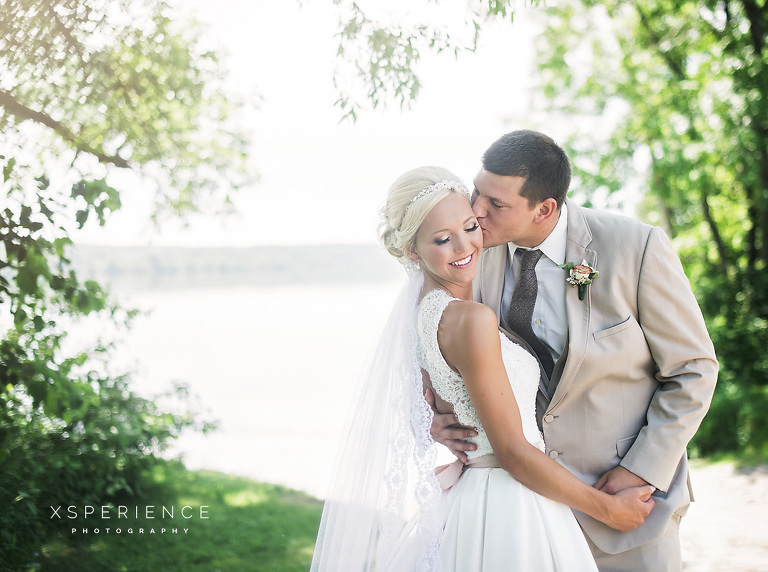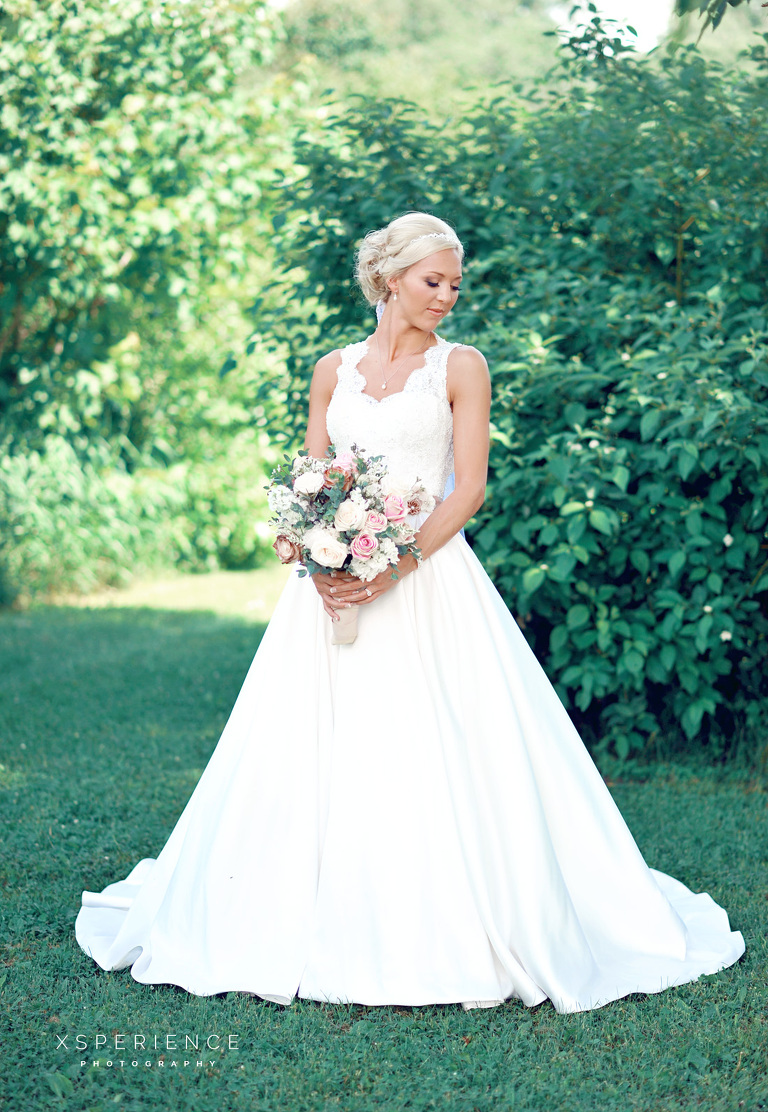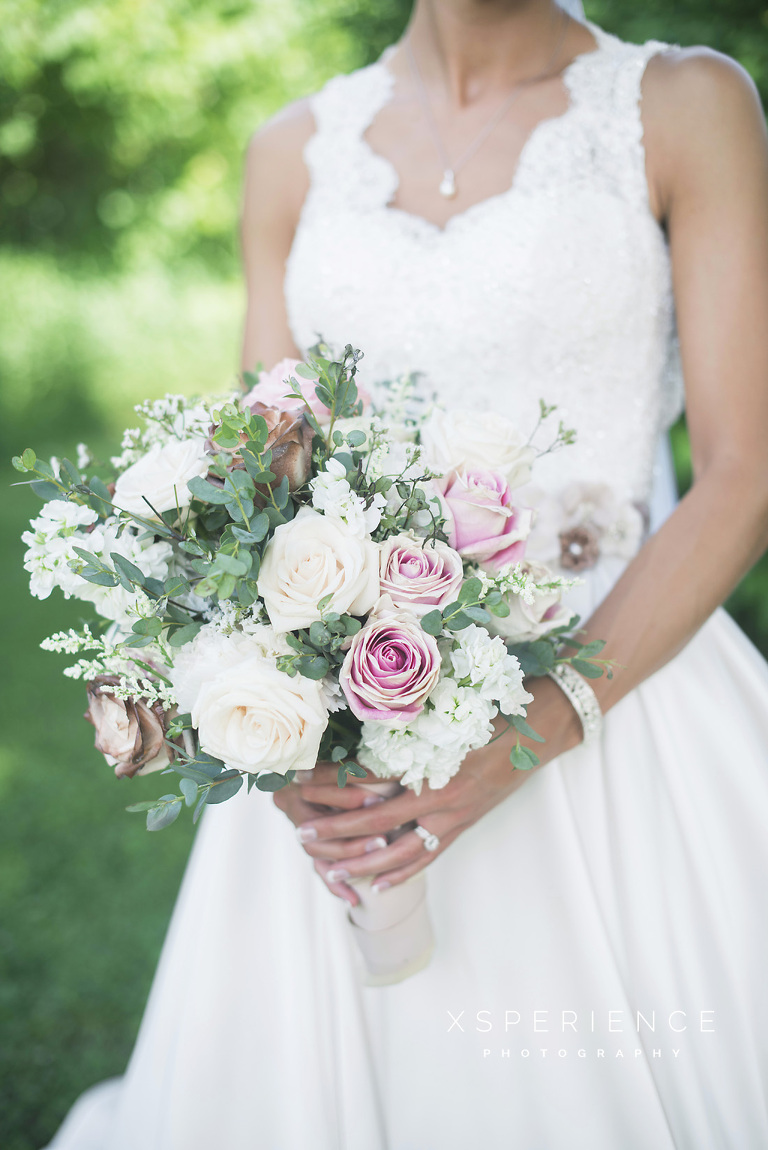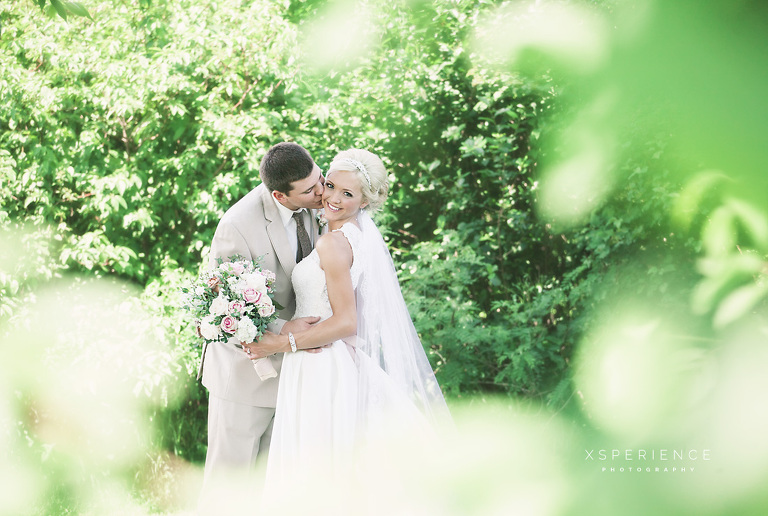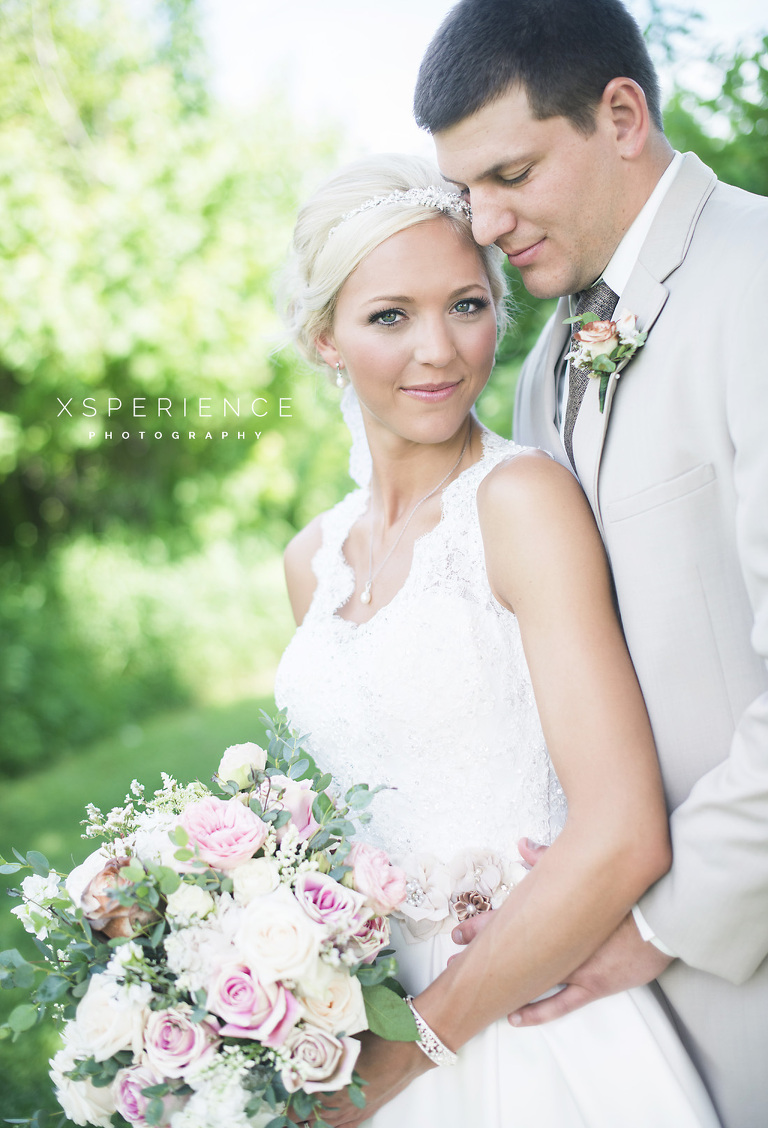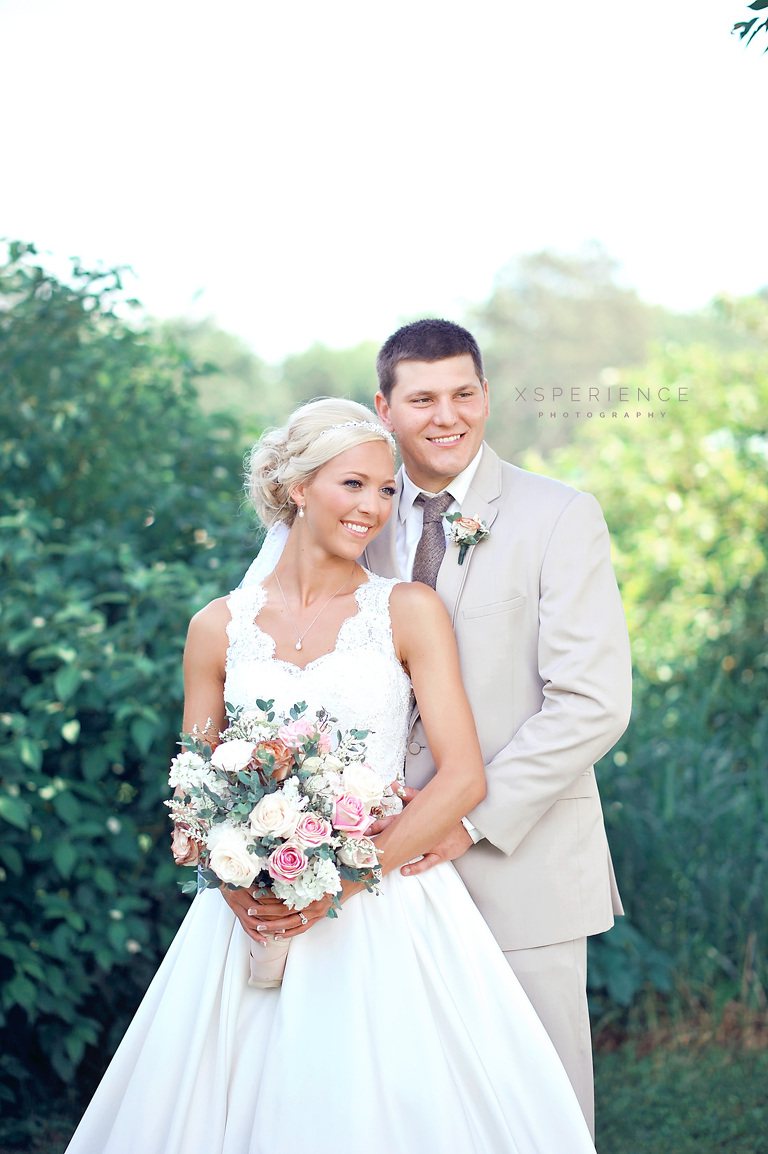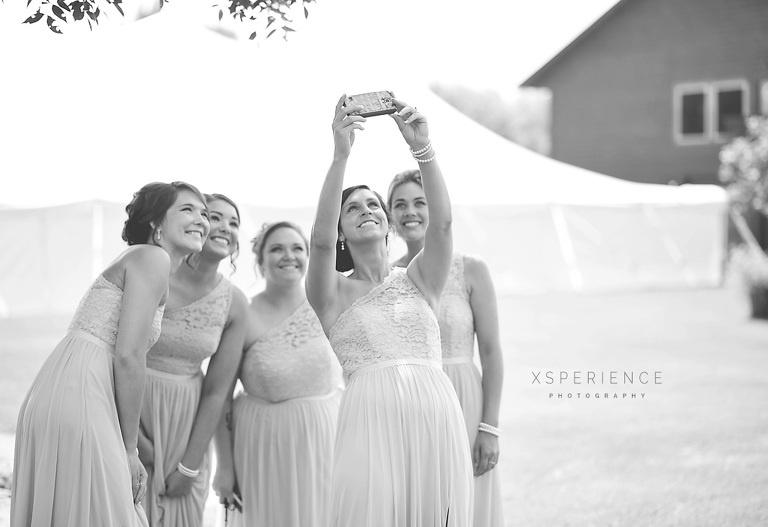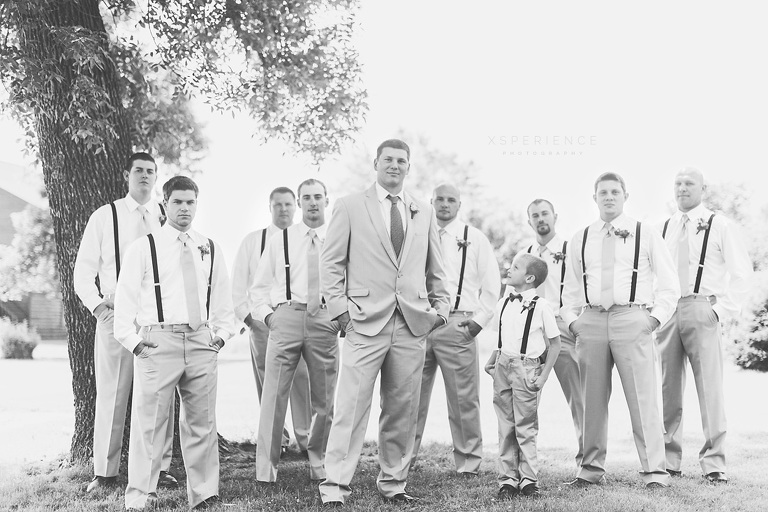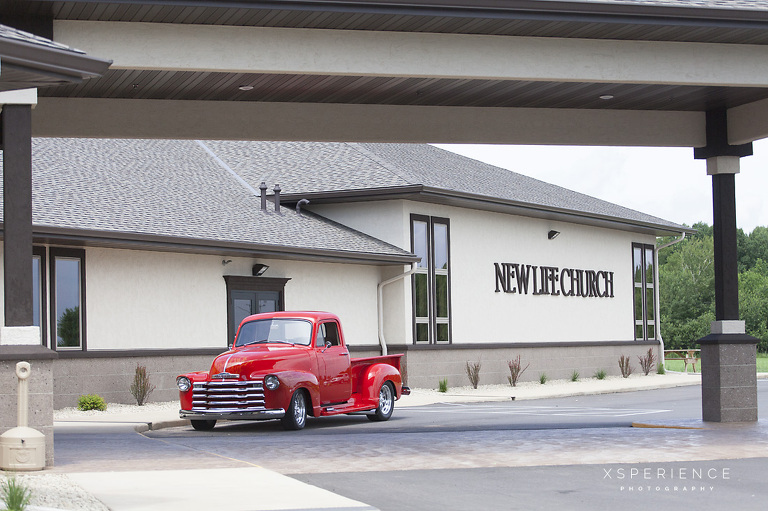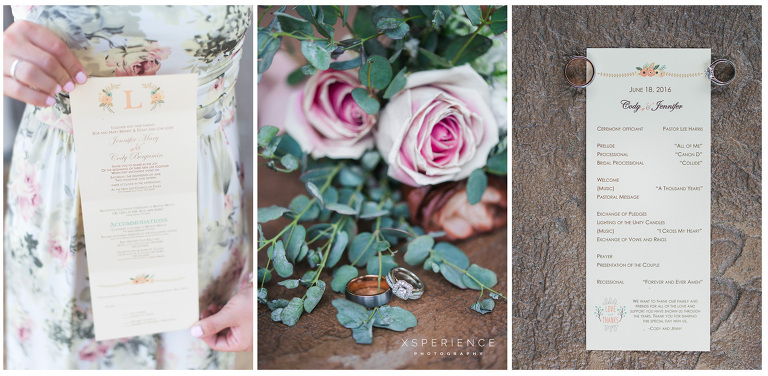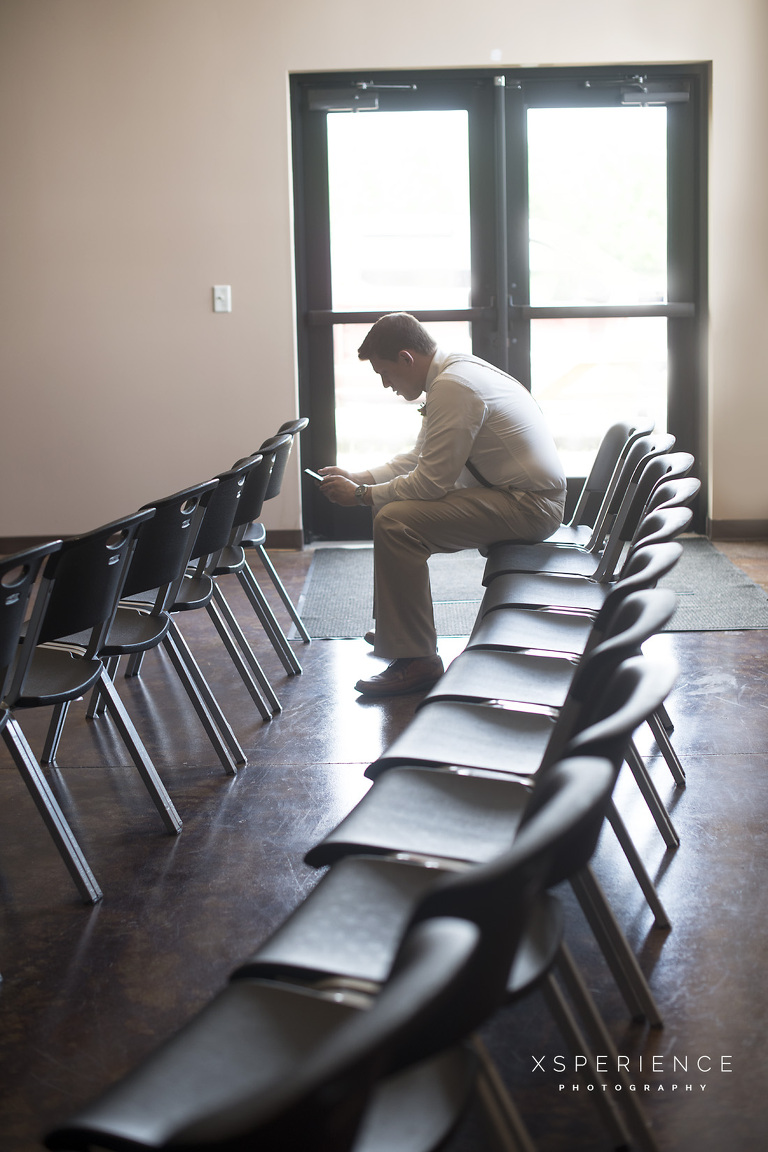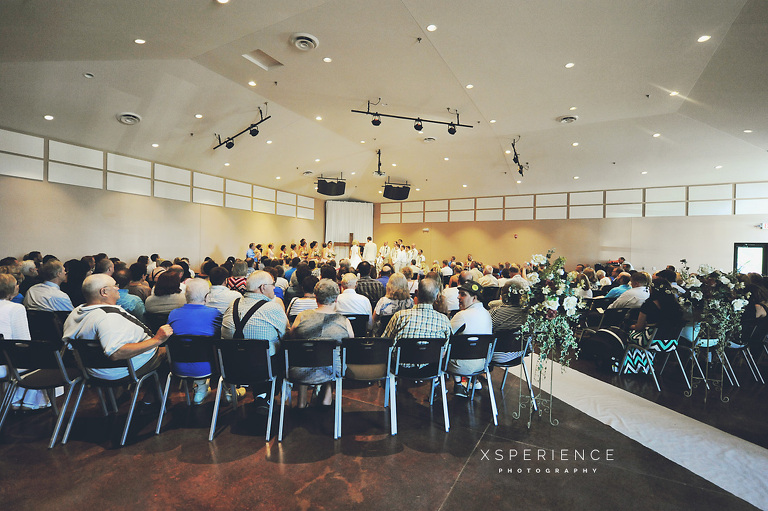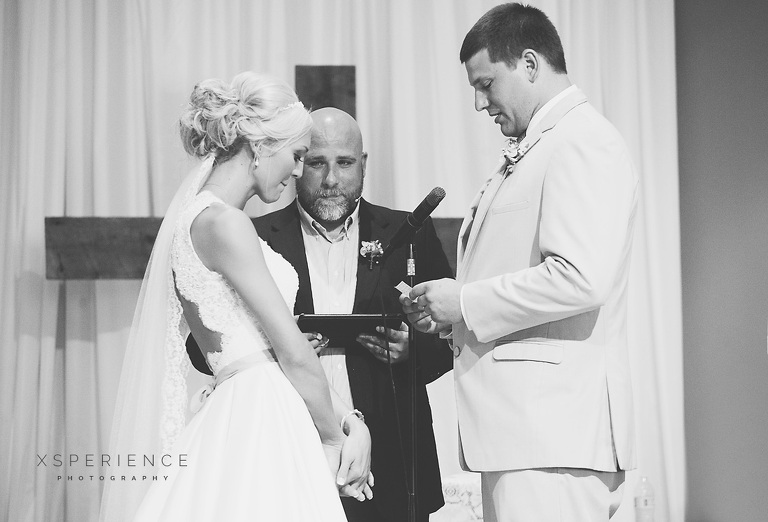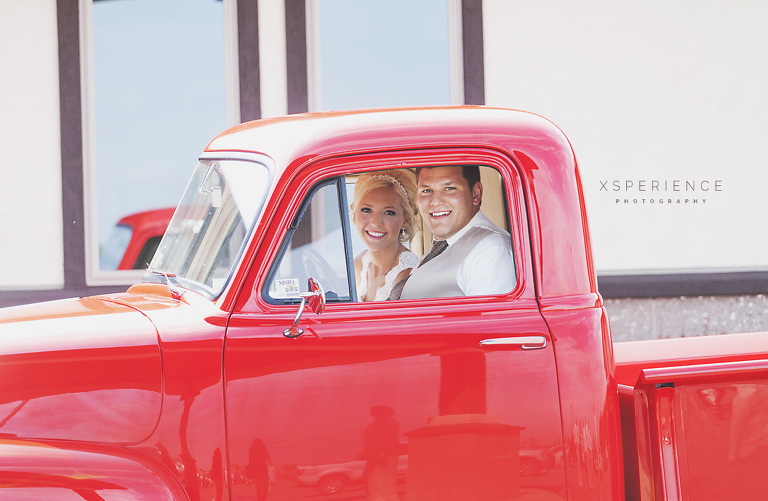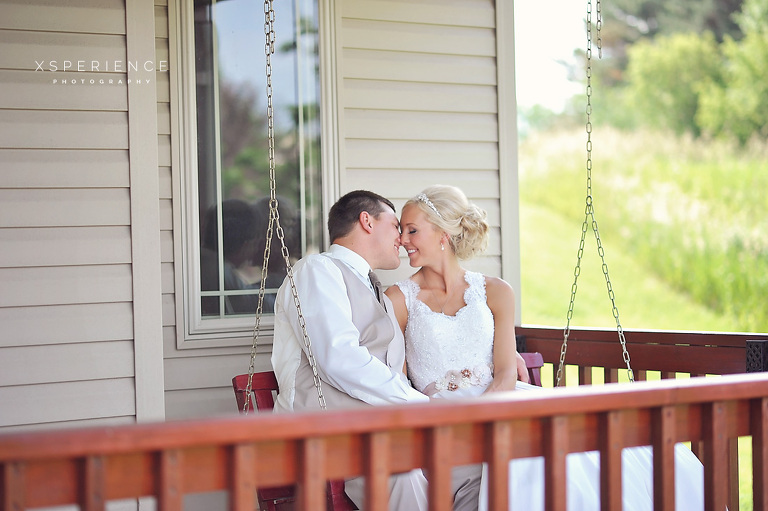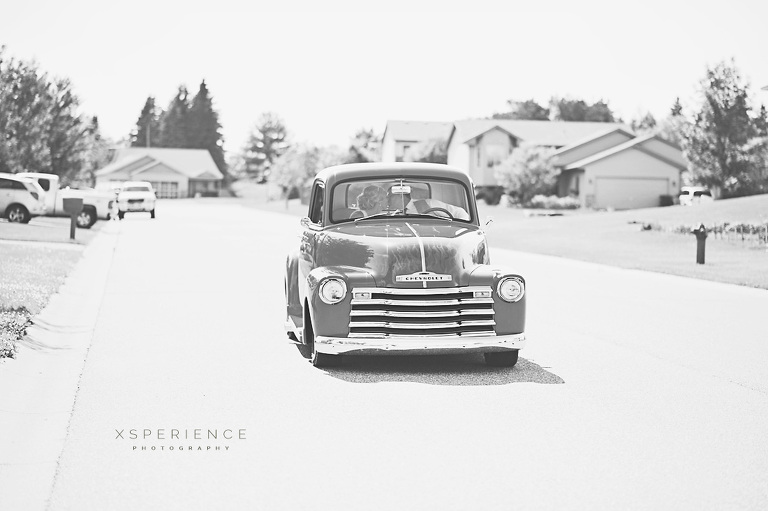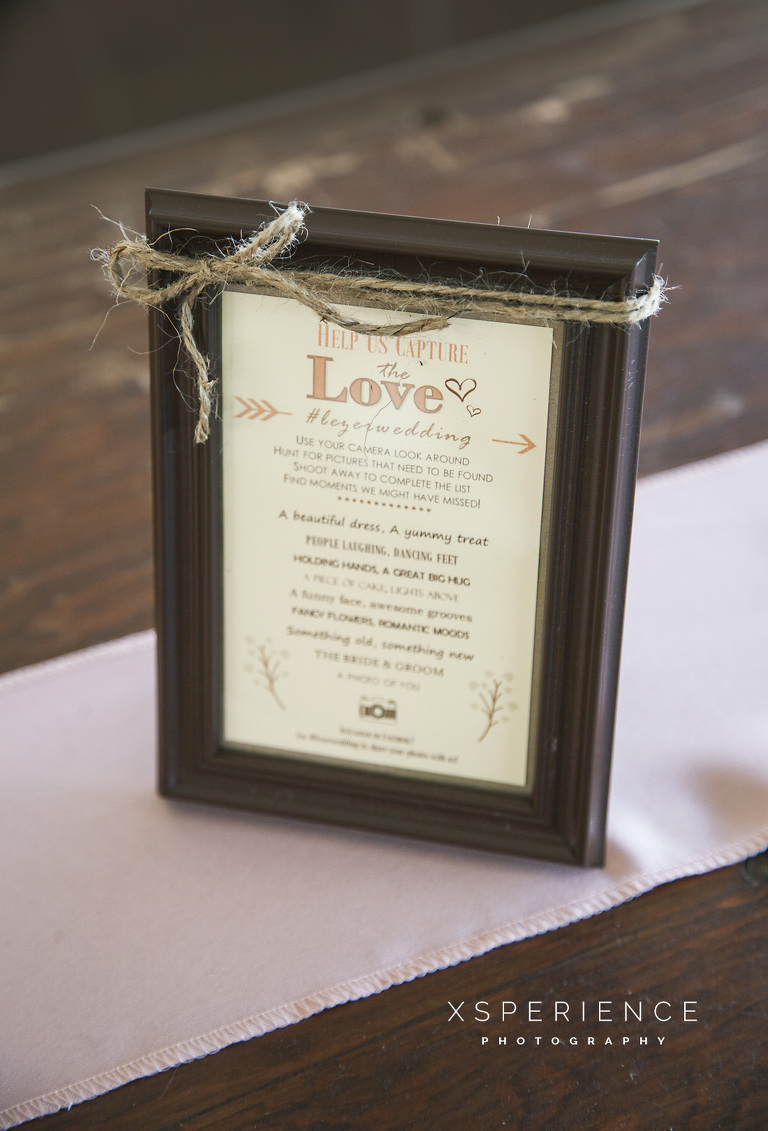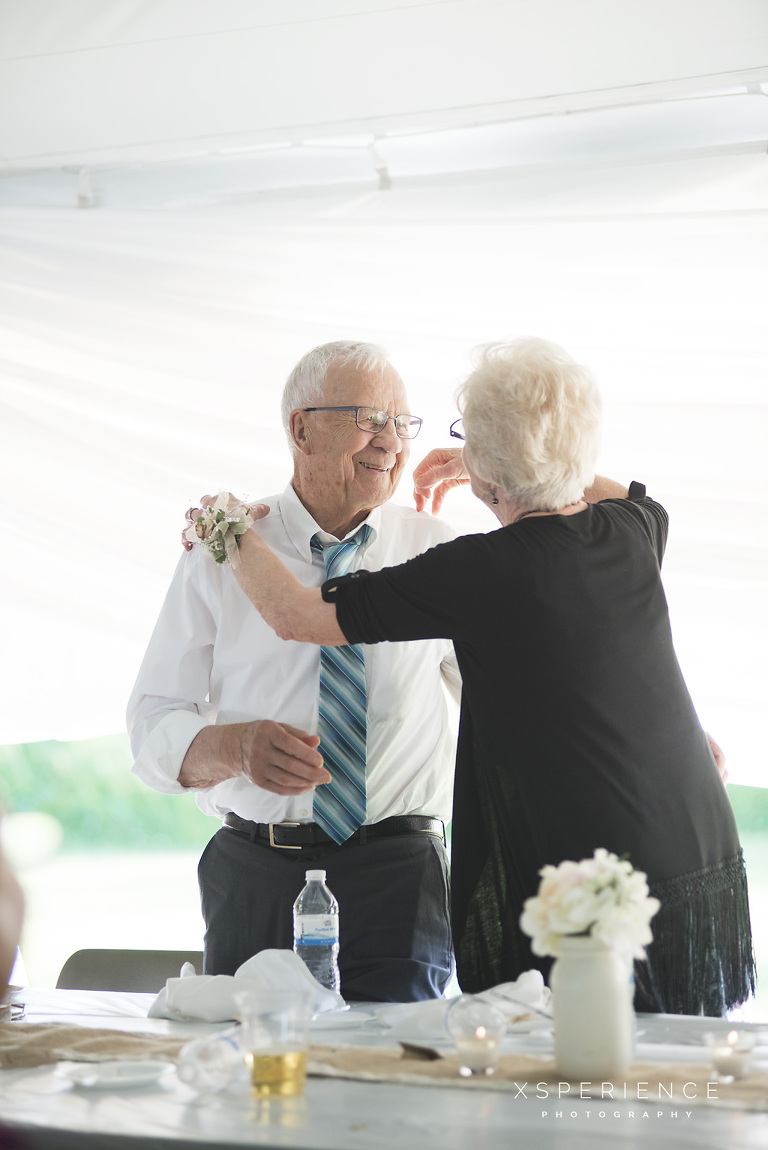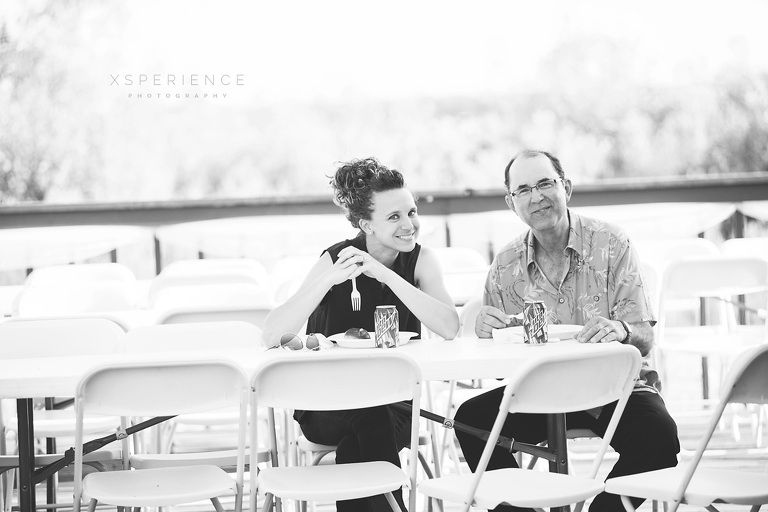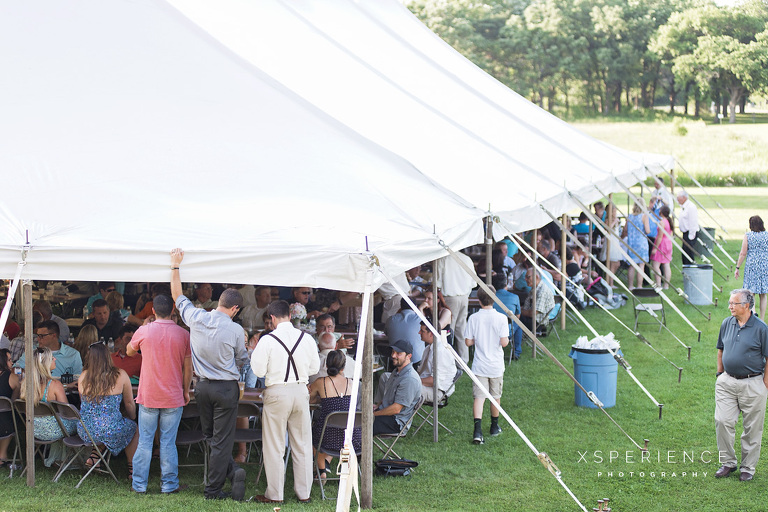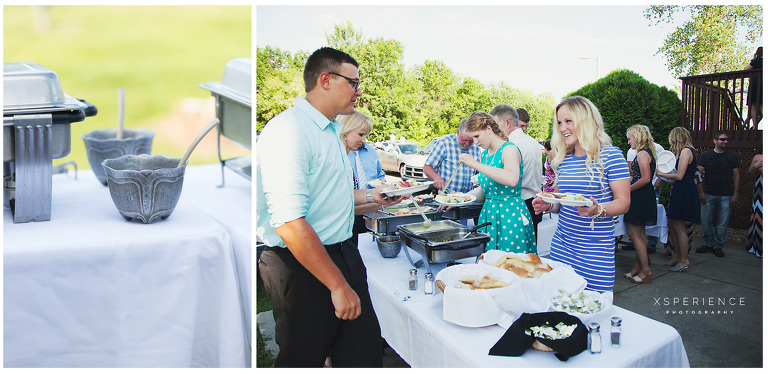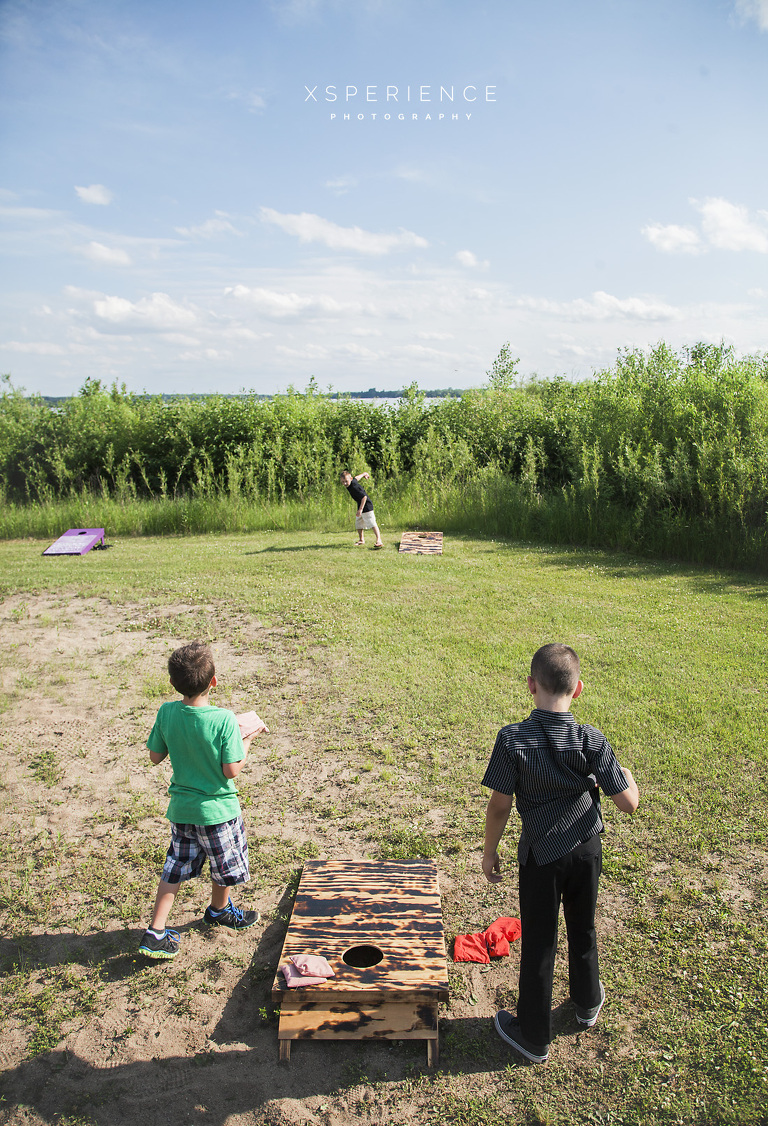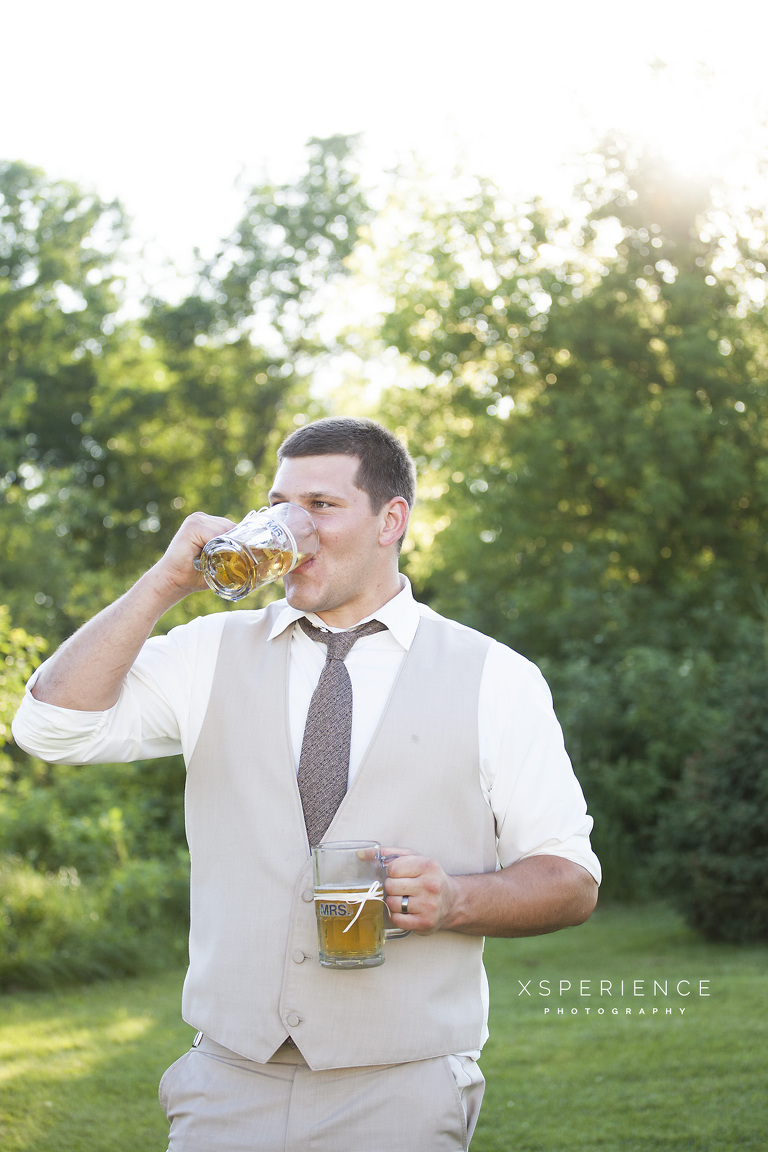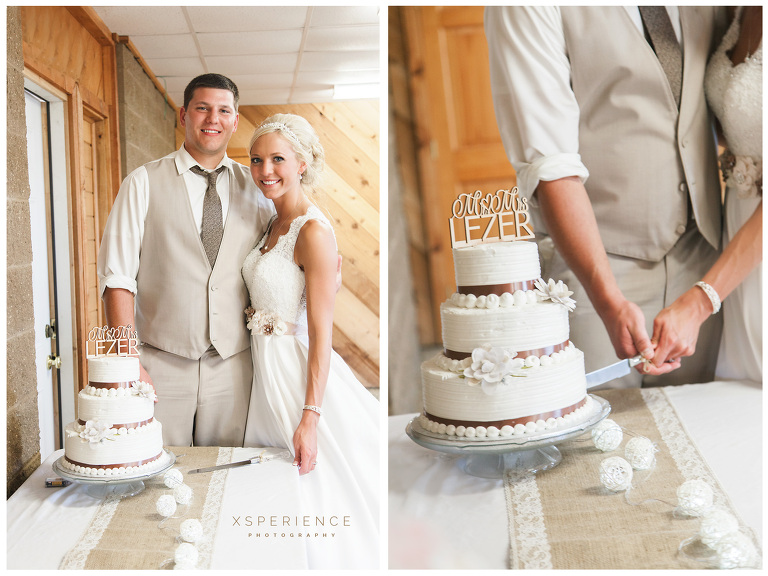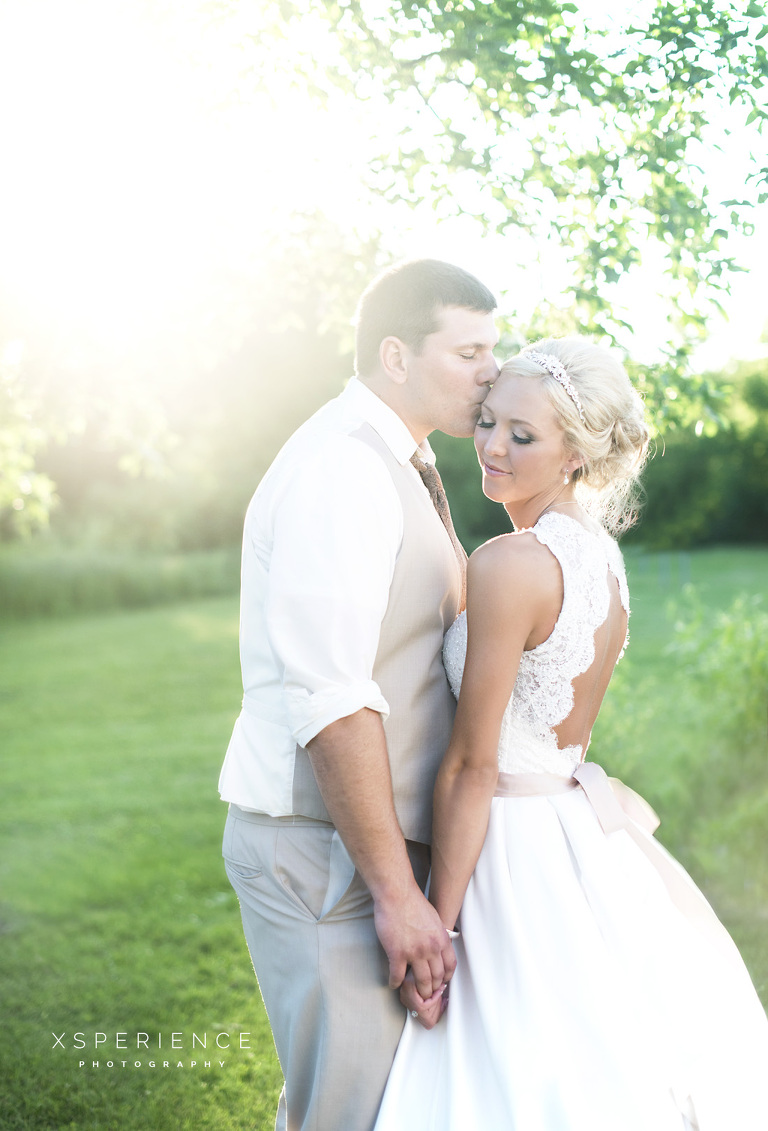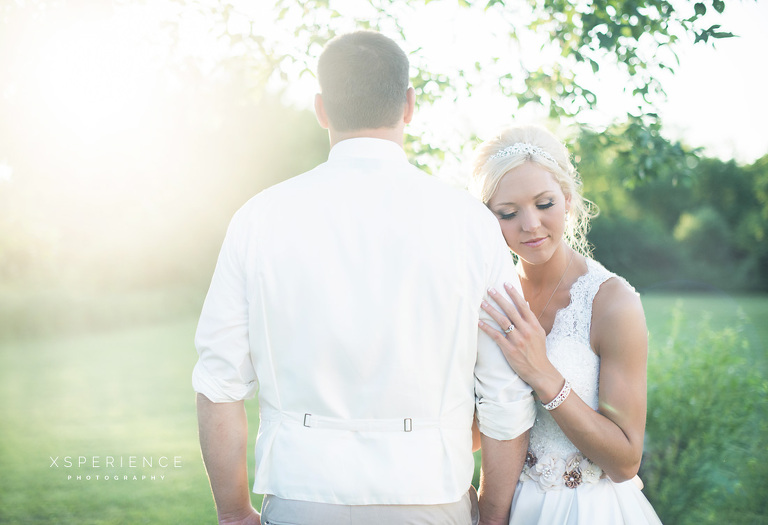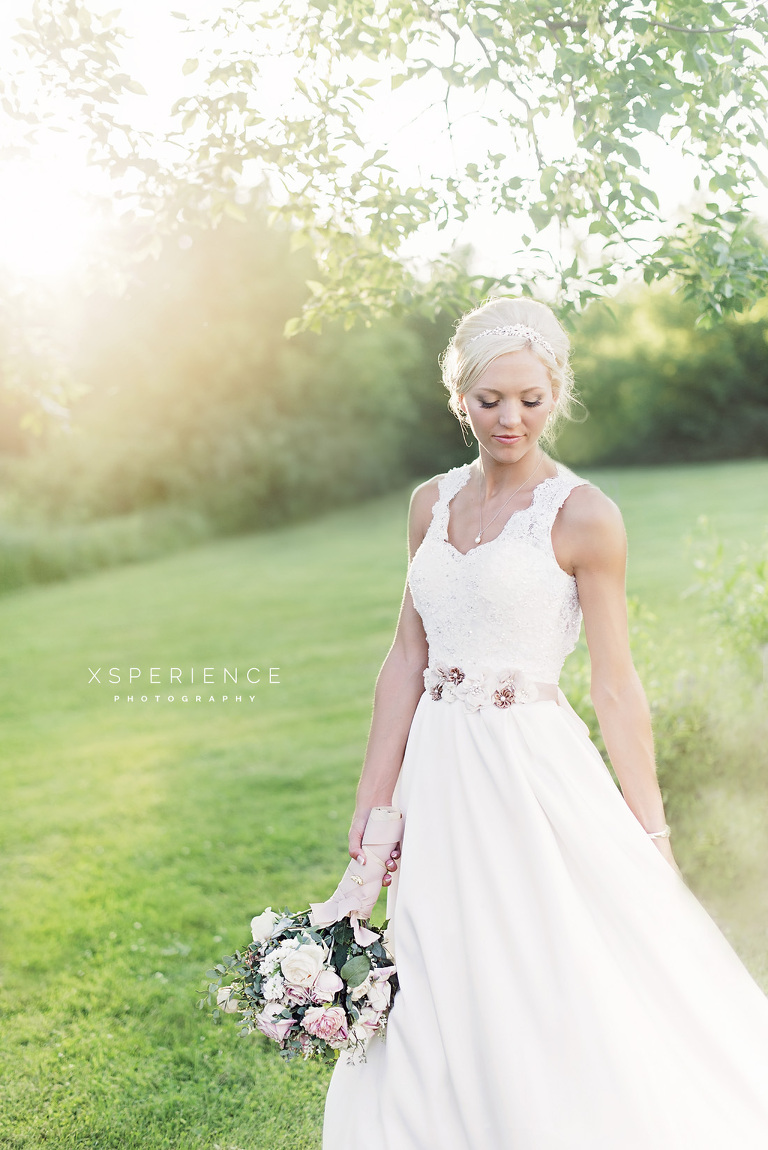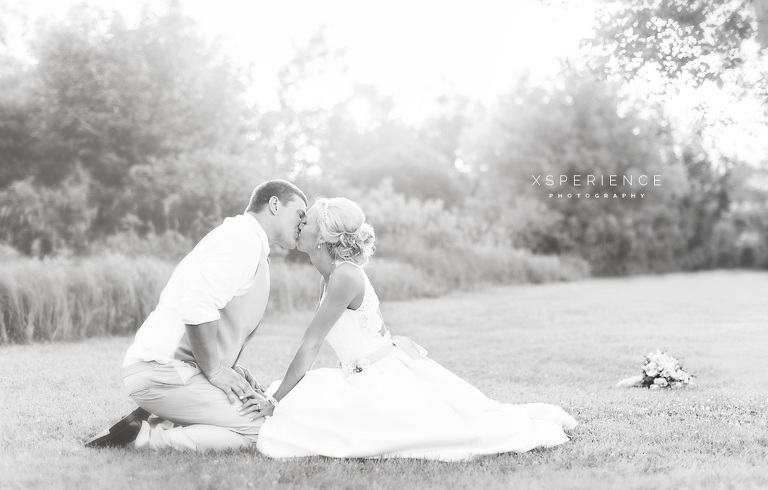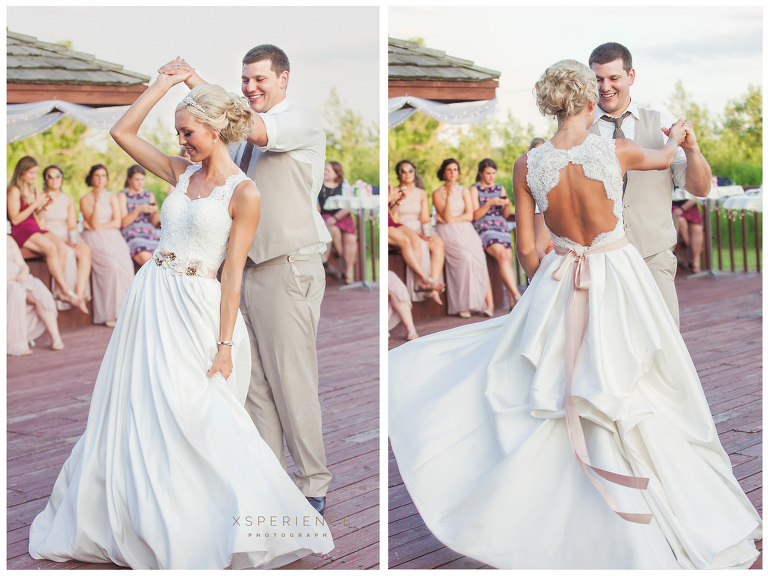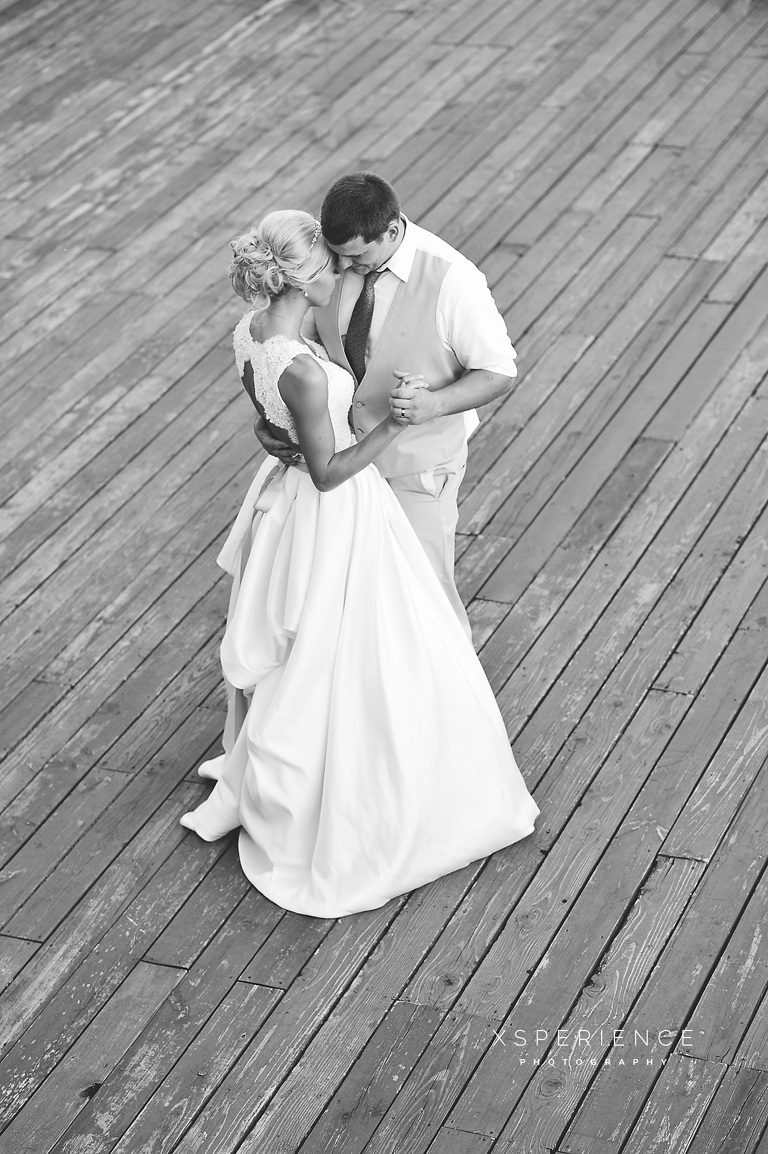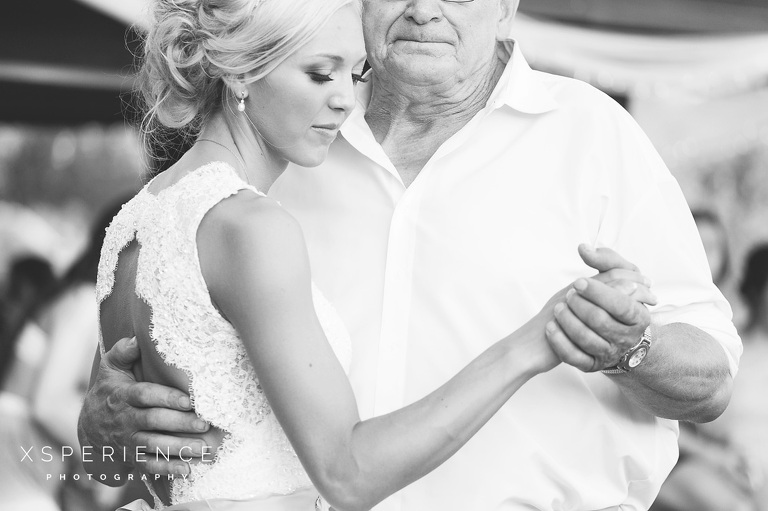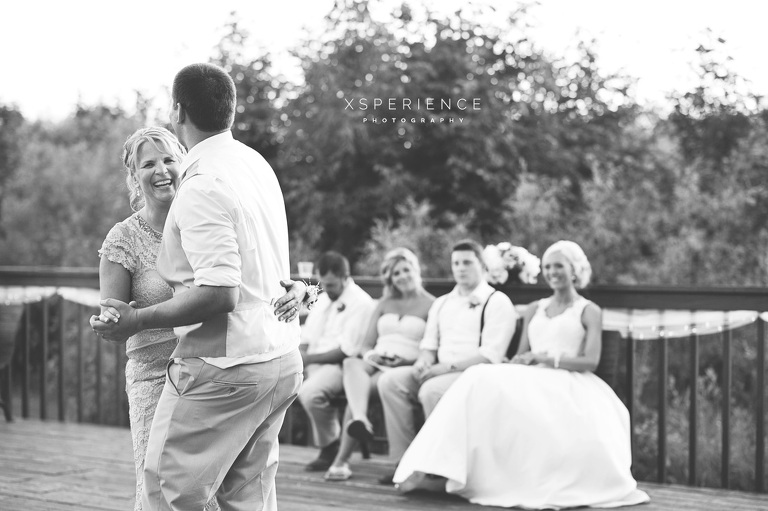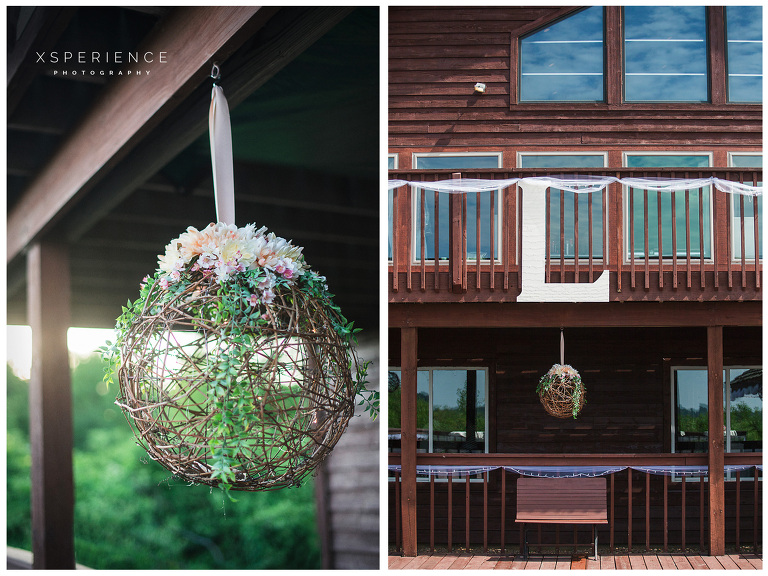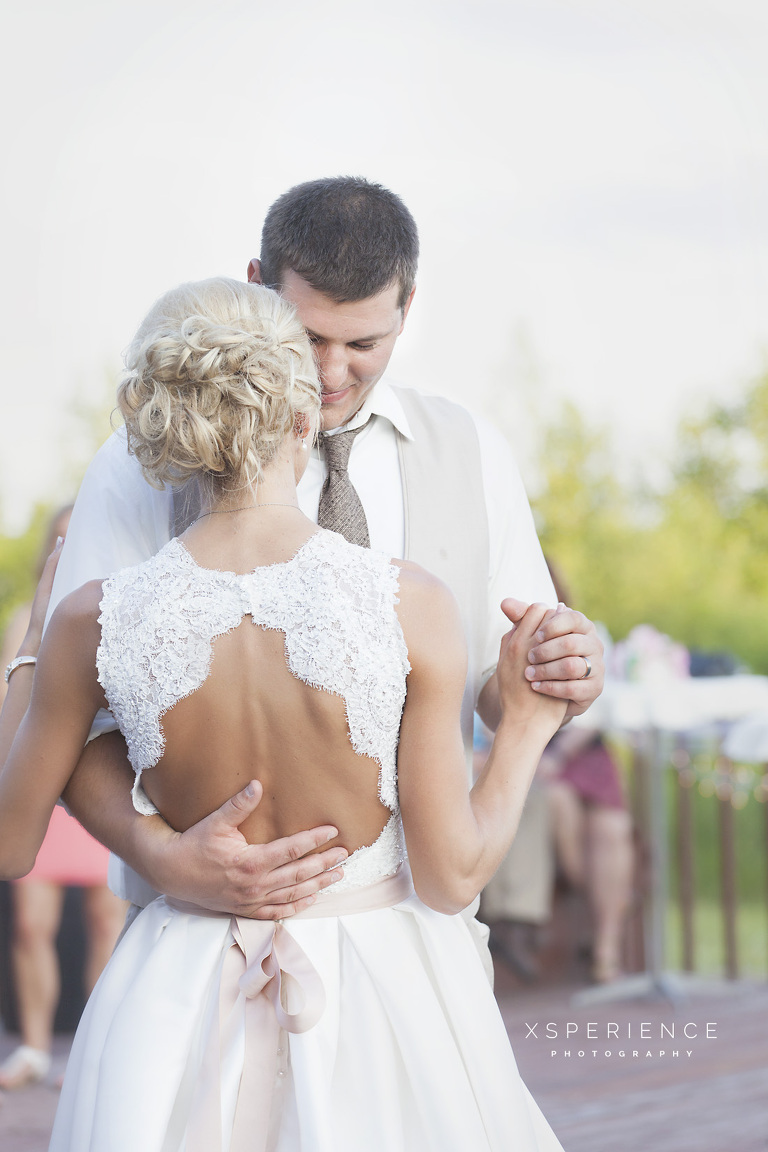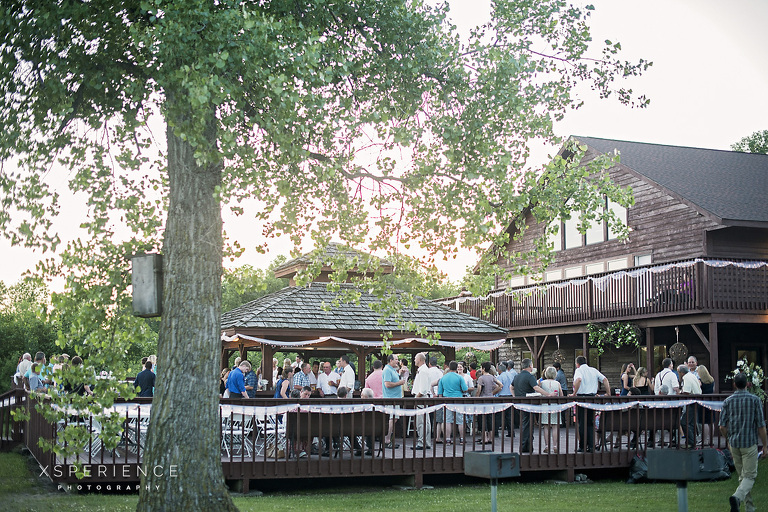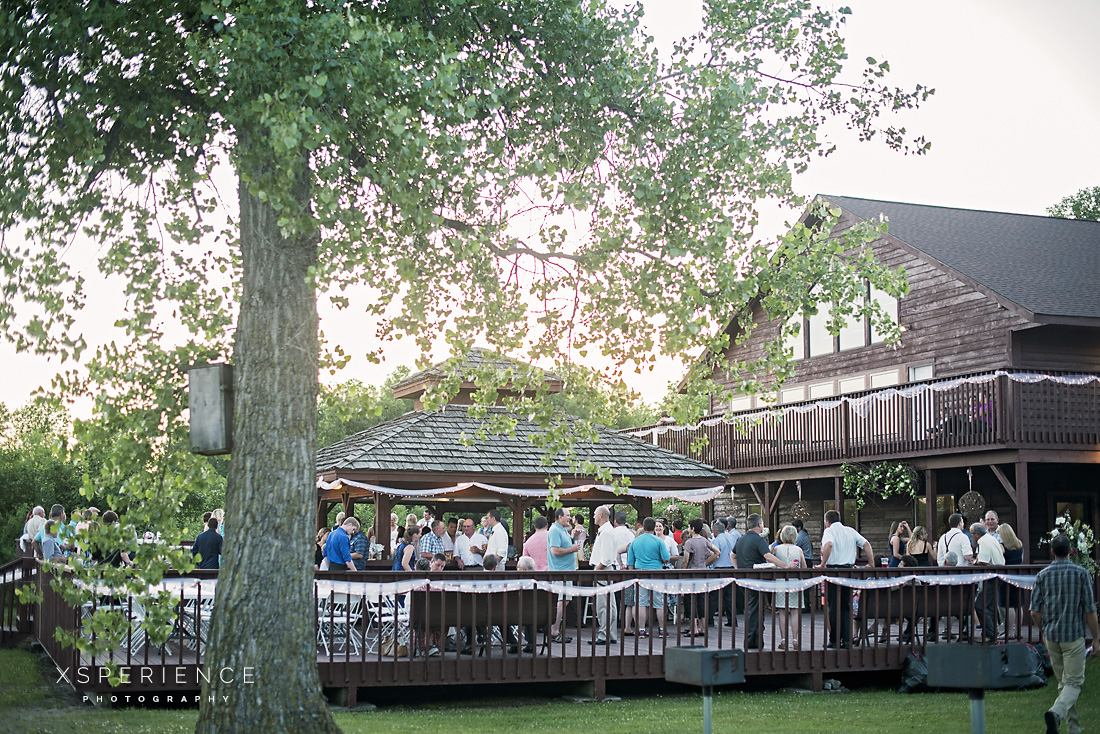 PHOTOGRAPHY: Xsperience Photography, Little Falls Minnesota | VENUE: Lakeview Center, on Benton Beach in Rice Minnesota | DRESS: purchased at Carrie Johnson Bridal, St. Cloud MN | BRIDESMAIDS DRESSES: David's Bridal | MEN'S SUITS: Mestads Bridal and Formalwear, St. Cloud MN | BRIDES HAIR: Xalon Salon, St. Cloud MN | BRIDESMAIDS HAIR: Tammy Trouser and Tanna Lukasavitz | MAKEUP: Krista Dostal | INVITES, PROGRAMS AND DRESS BELTS designed by the bride | FLOWERS: Glorene Wesser | DINNER provided by Creative Catering | DJ KMMG Entertainment | MOSQUITO CONTROL (important one in MN) Mosquito Squad located all over Minnesota | WEDDING TENT RENTAL: Geyer Rental, St. Cloud MN