Cara and Justin had a whirlwind romance before exchanging vows September 27th of 2002. Fifteen years later they find themselves on a frozen lake in a frigid 9 degree evening, with winds whirling once again, reminding them of the romance that began a beautiful journey and gave them two amazing children.
Getting married is the easiest part of a marriage. Yes, it is stressful and a huge decision that impacts your future greatly; but saying yes to the proposal is exciting, planning is exciting, and the wedding day is fun. Your love deserves to be celebrated as you begin your forever together, but 15 years of marriage…now that really deserves to be celebrated!
Since winter is so unpredictable here in Minnesota I wanted to keep their Anniversary shoot simple. We chose a local lake as a backdrop and called on Dee from Dees Decorating to add a stunning feature…this beautiful floral arch created with artificial florals that can endure the bitter cold. Local florist Falls Floral worked their magic and designed a sweet bouquet to match the floral arch. The dress Cara wore was the start of the color scheme. I saw it on Joswen.com and had to have it! I knew the lake would either be blanketed in white or at least a gray ice tone so I kept the design in the cool tones. Cara took care of the boys attire and I found this delicate soft blue dress for Cameryn on Dillards.com. ALL this planning and the day arrived with the prettiest soft snowflakes. Cara had her hair and makeup meticulously done by the talented Nikki Popp, only to head outdoors and have the wind create a style of its own. So days of planning turned into 3 (very cold) five minute increments of shooting-first of the design, second of the couple, third the whole family. Oh Minnesota, gotta love you!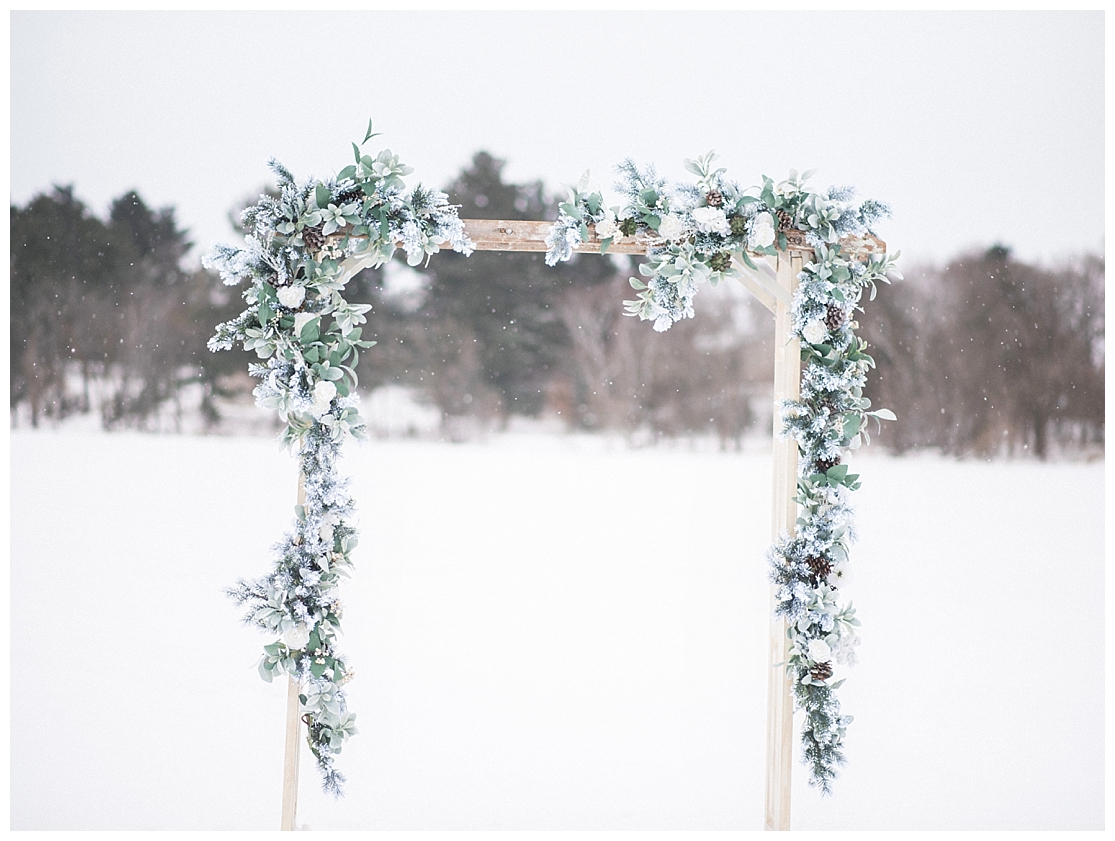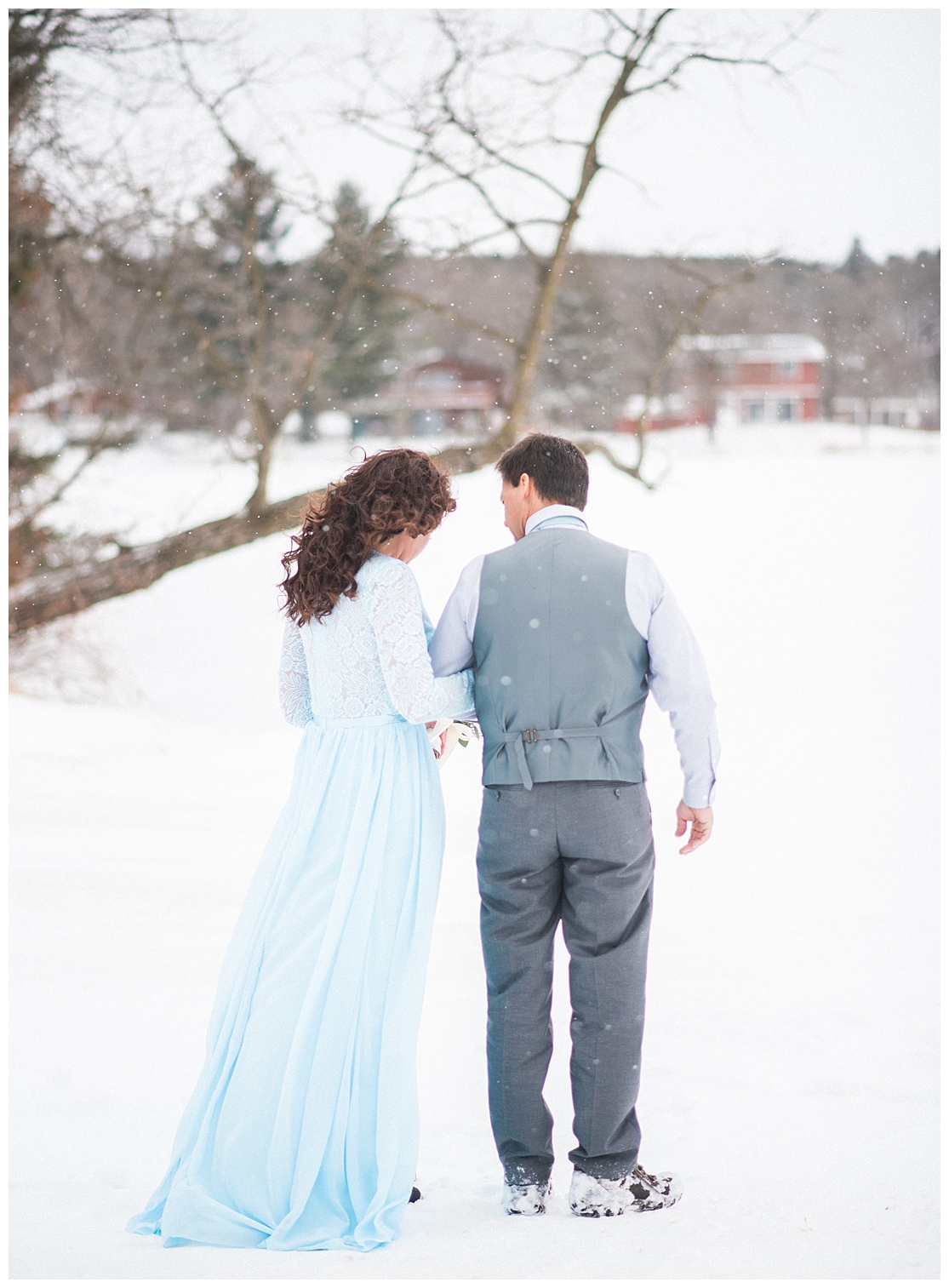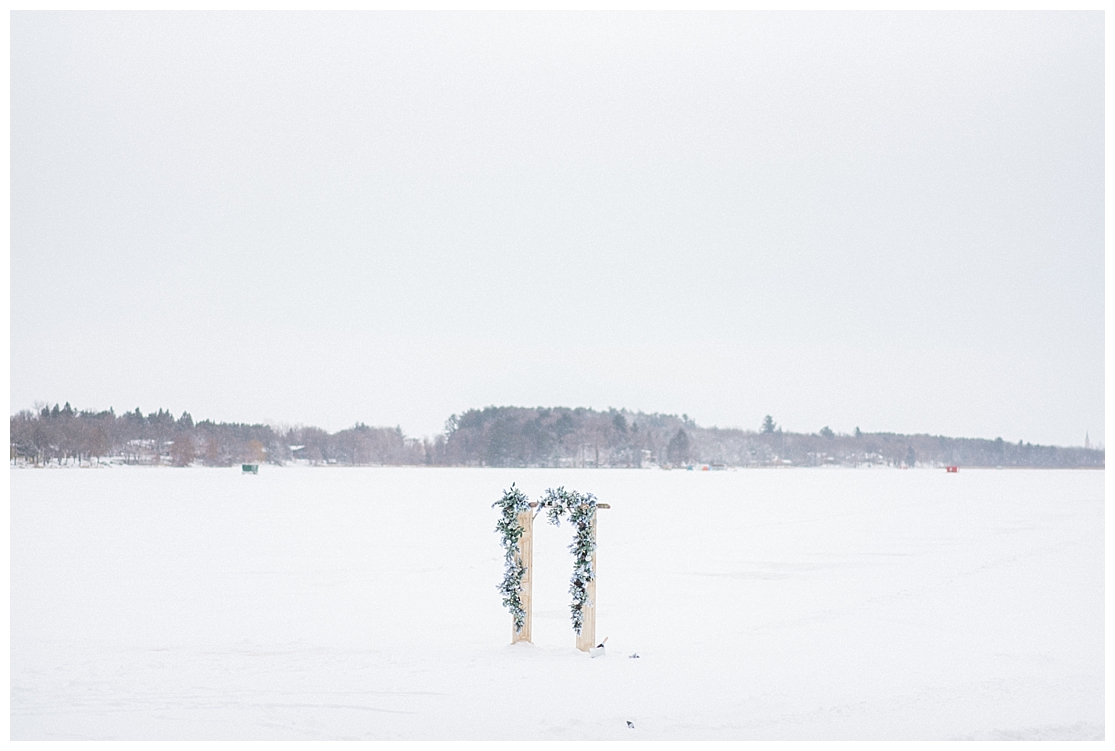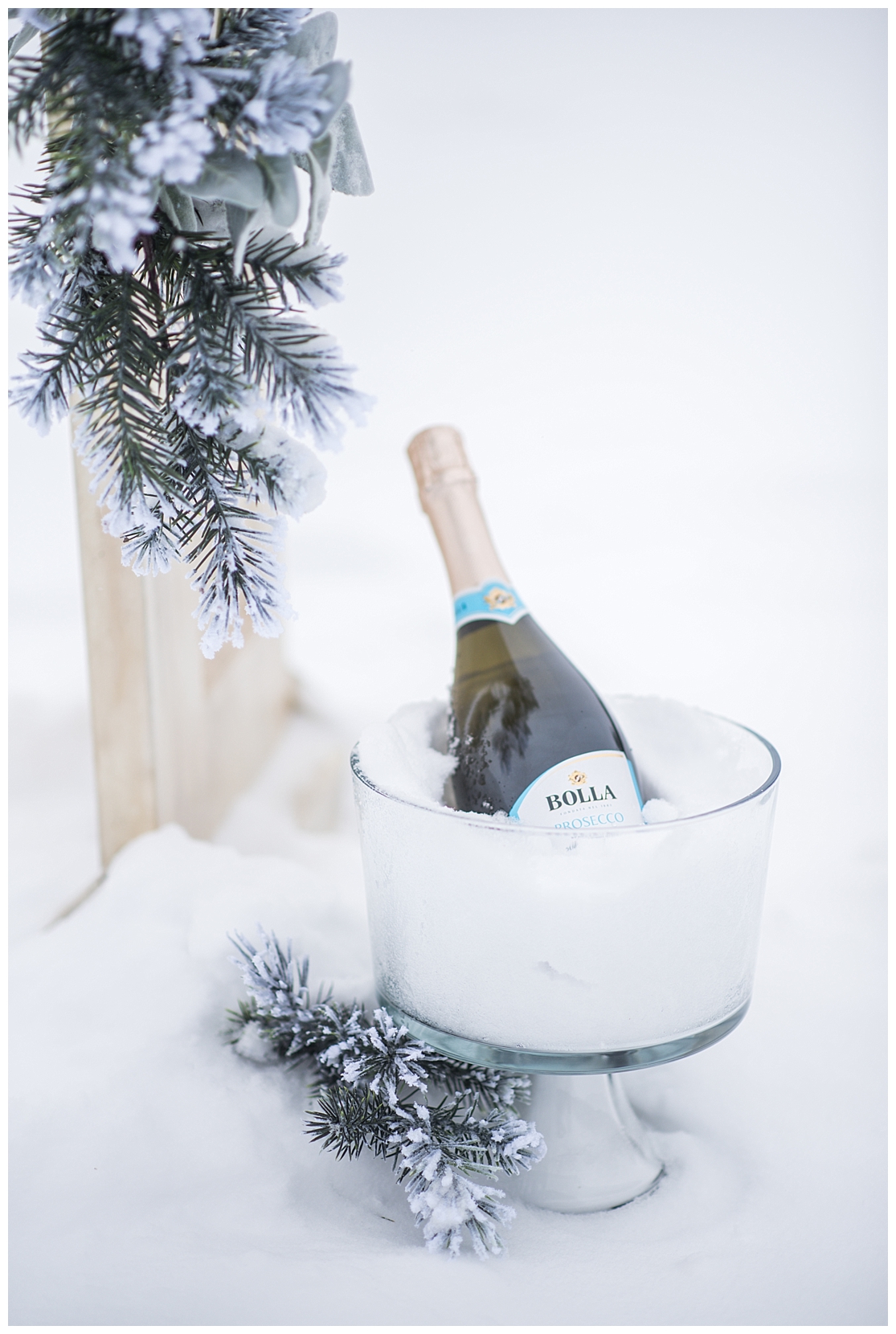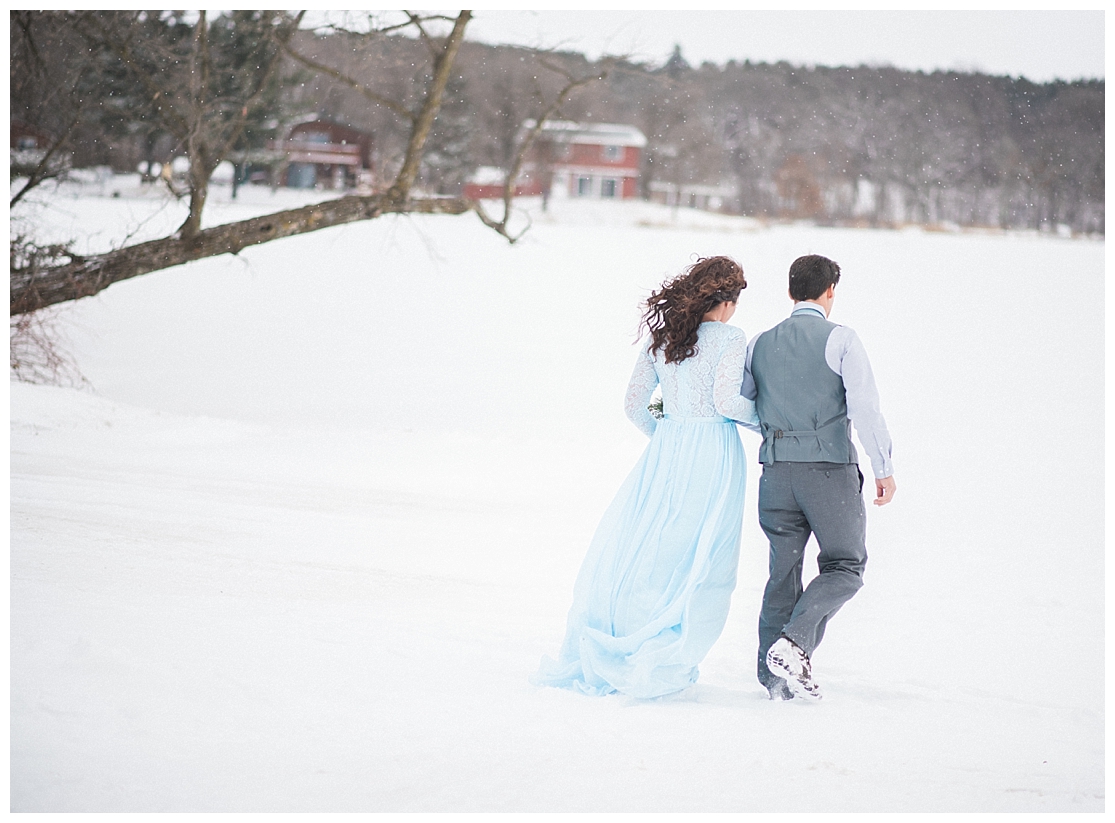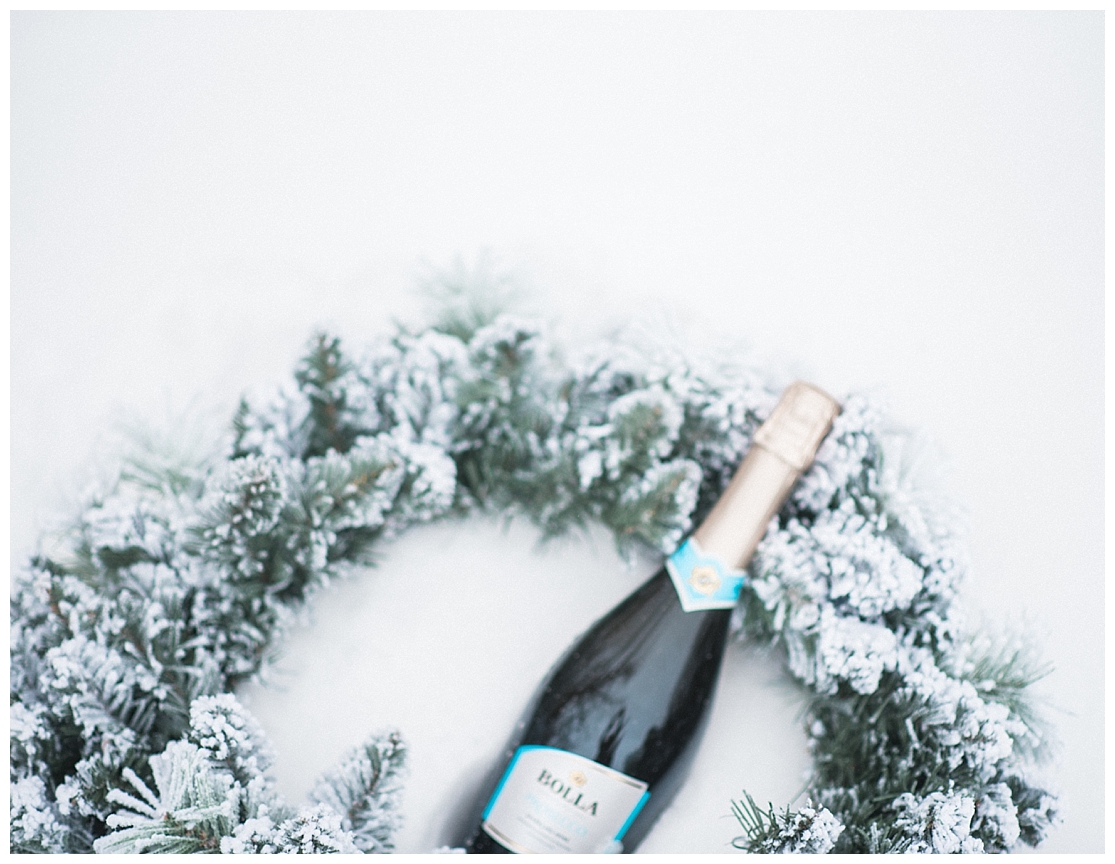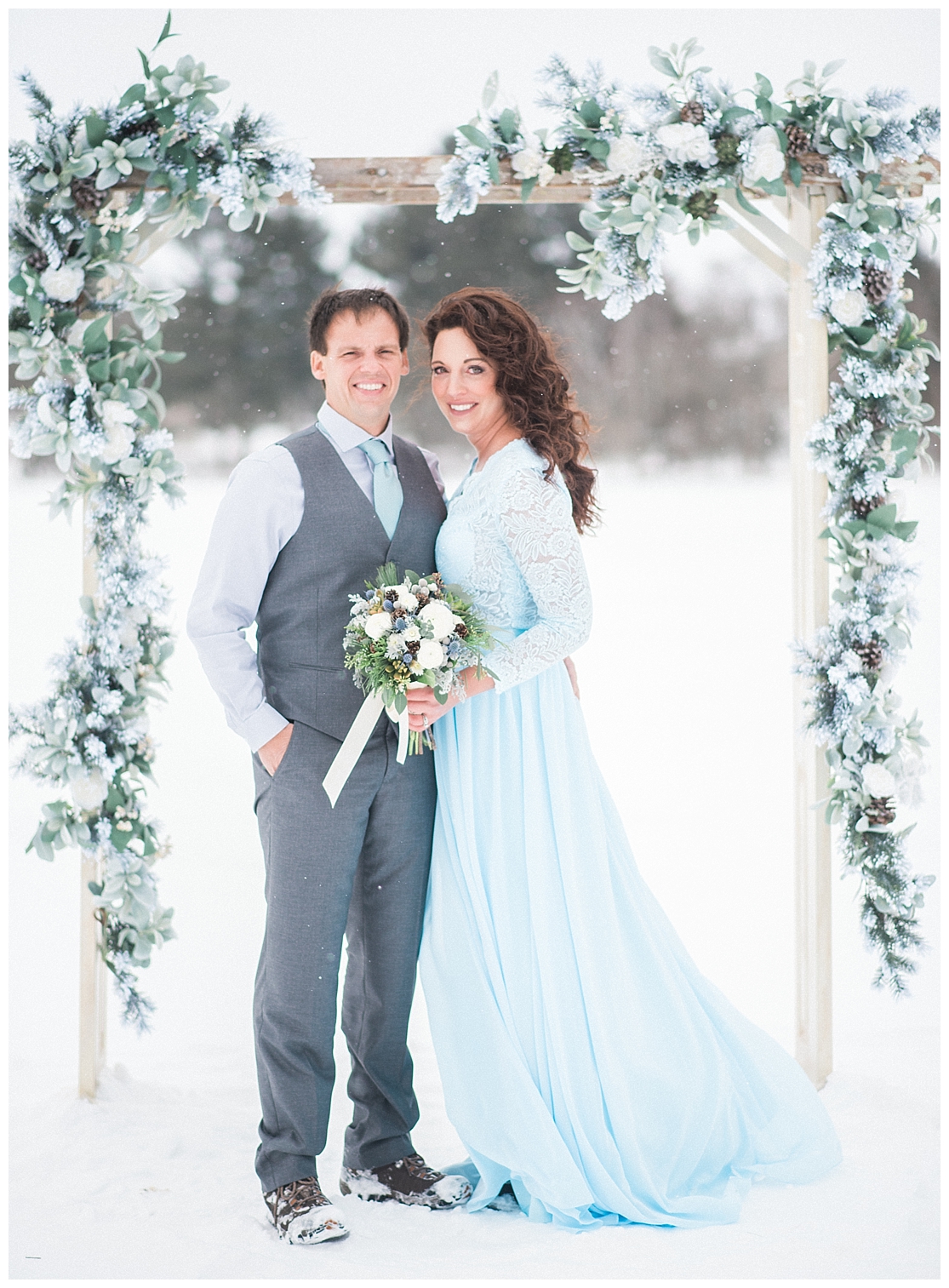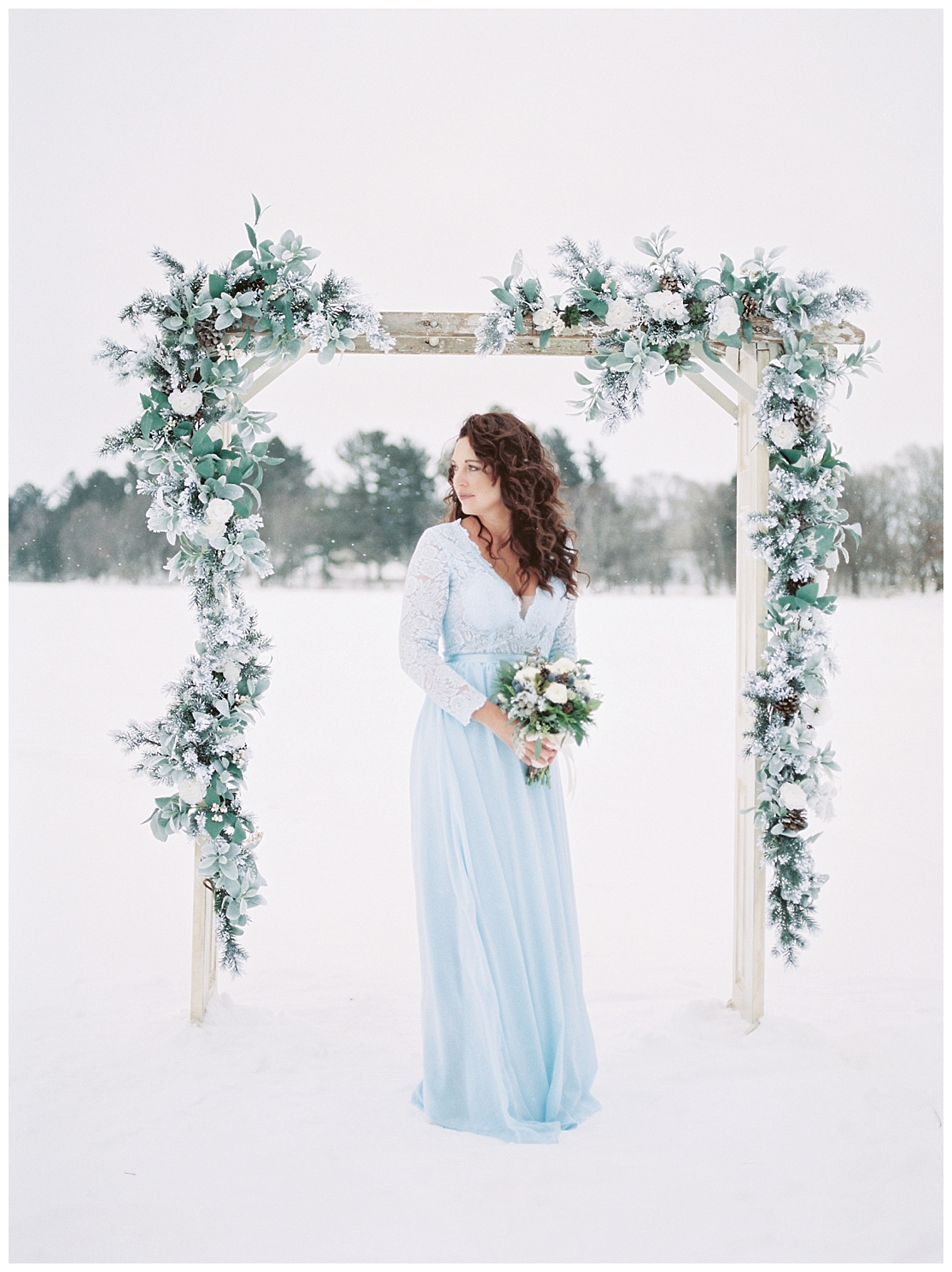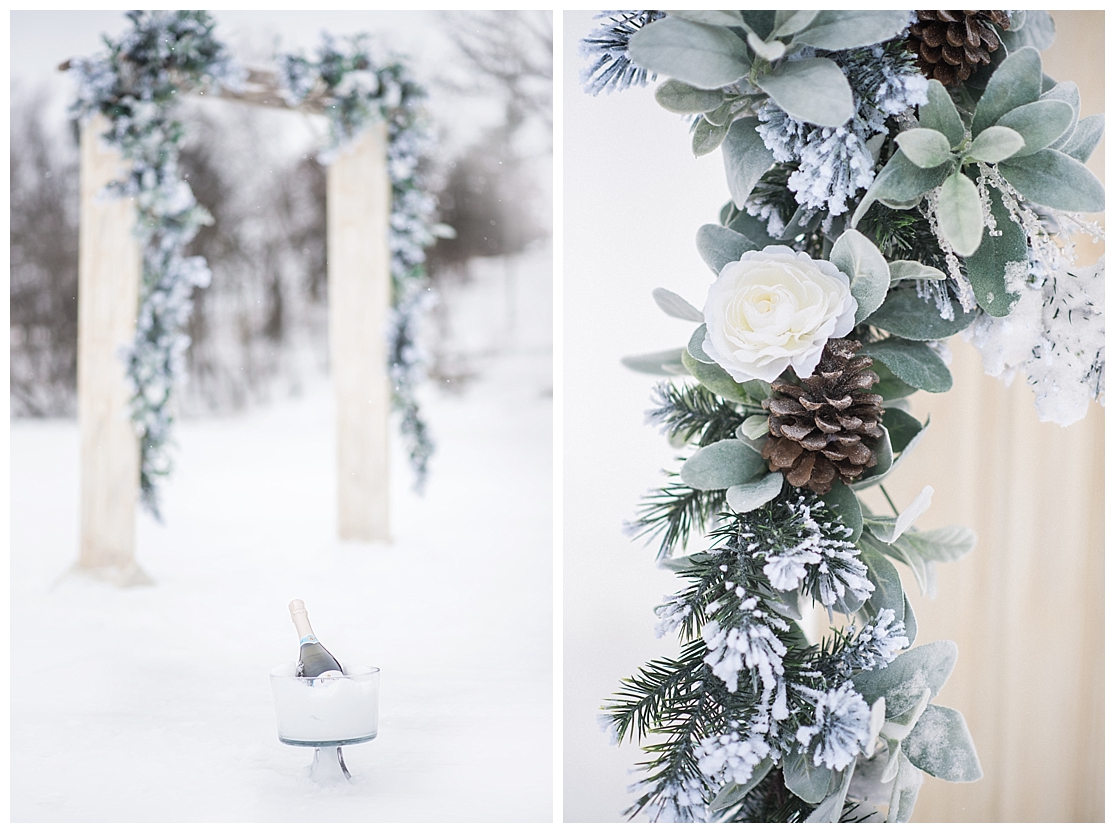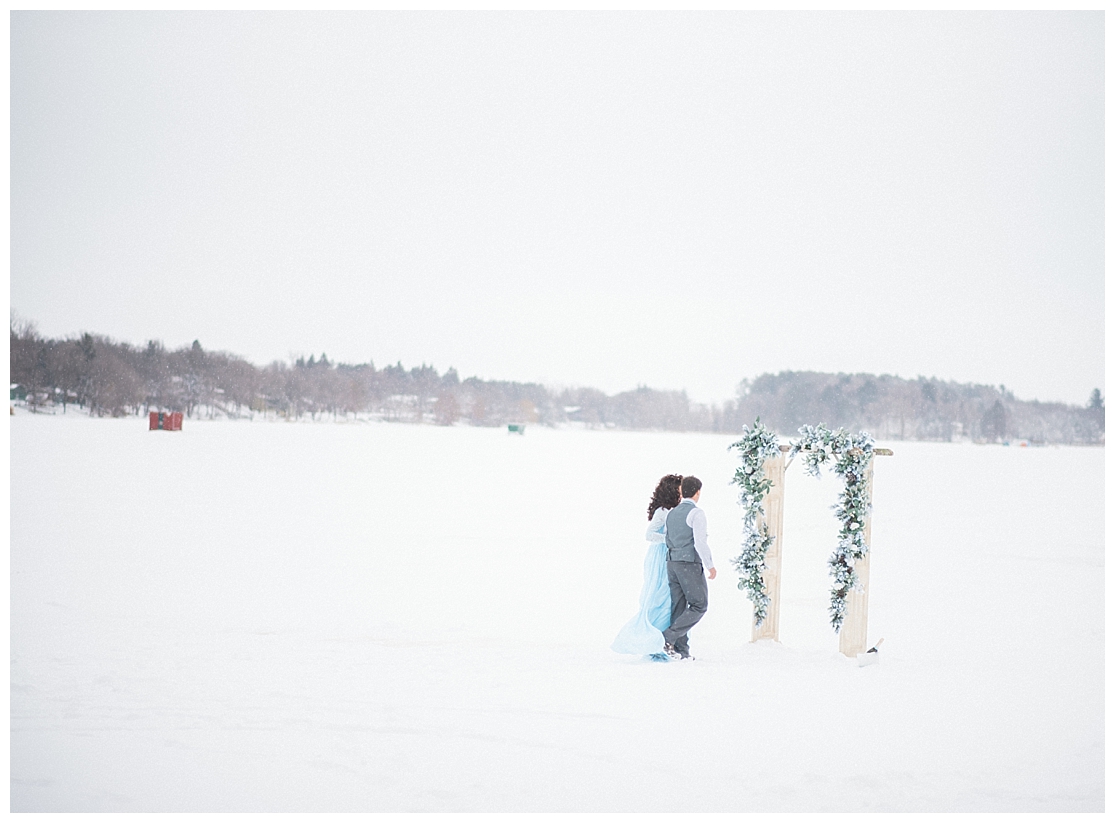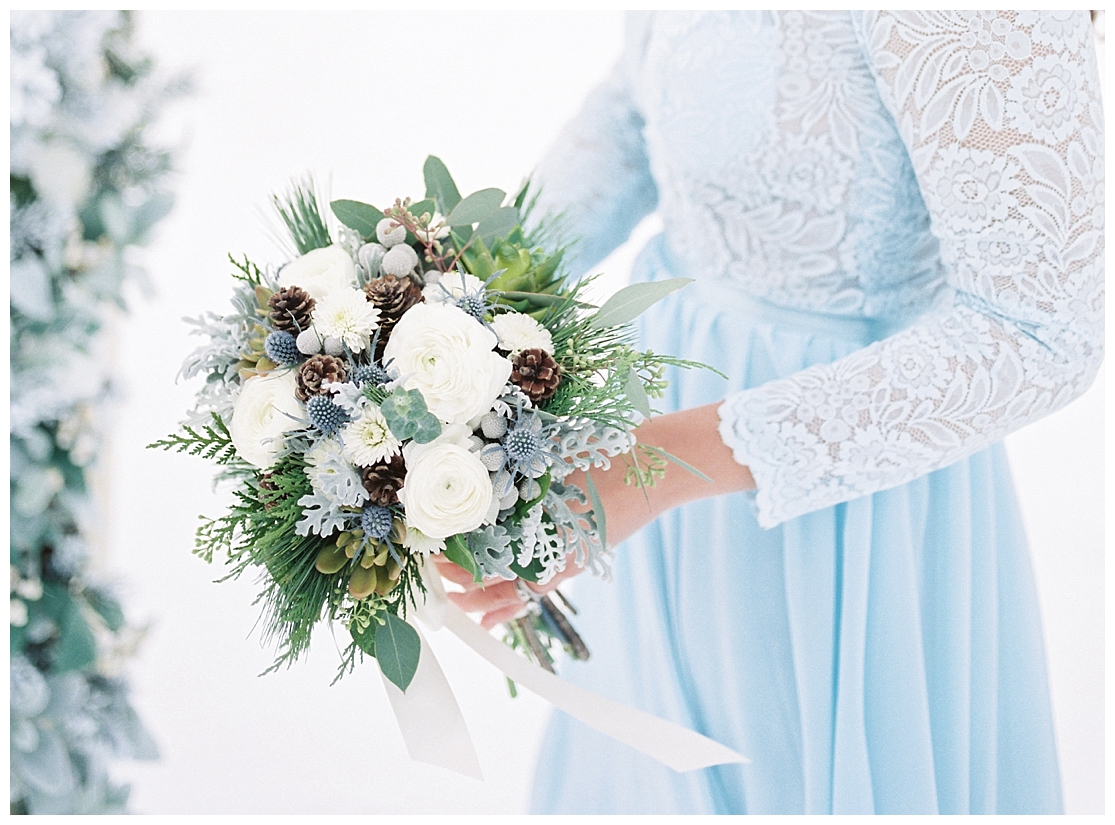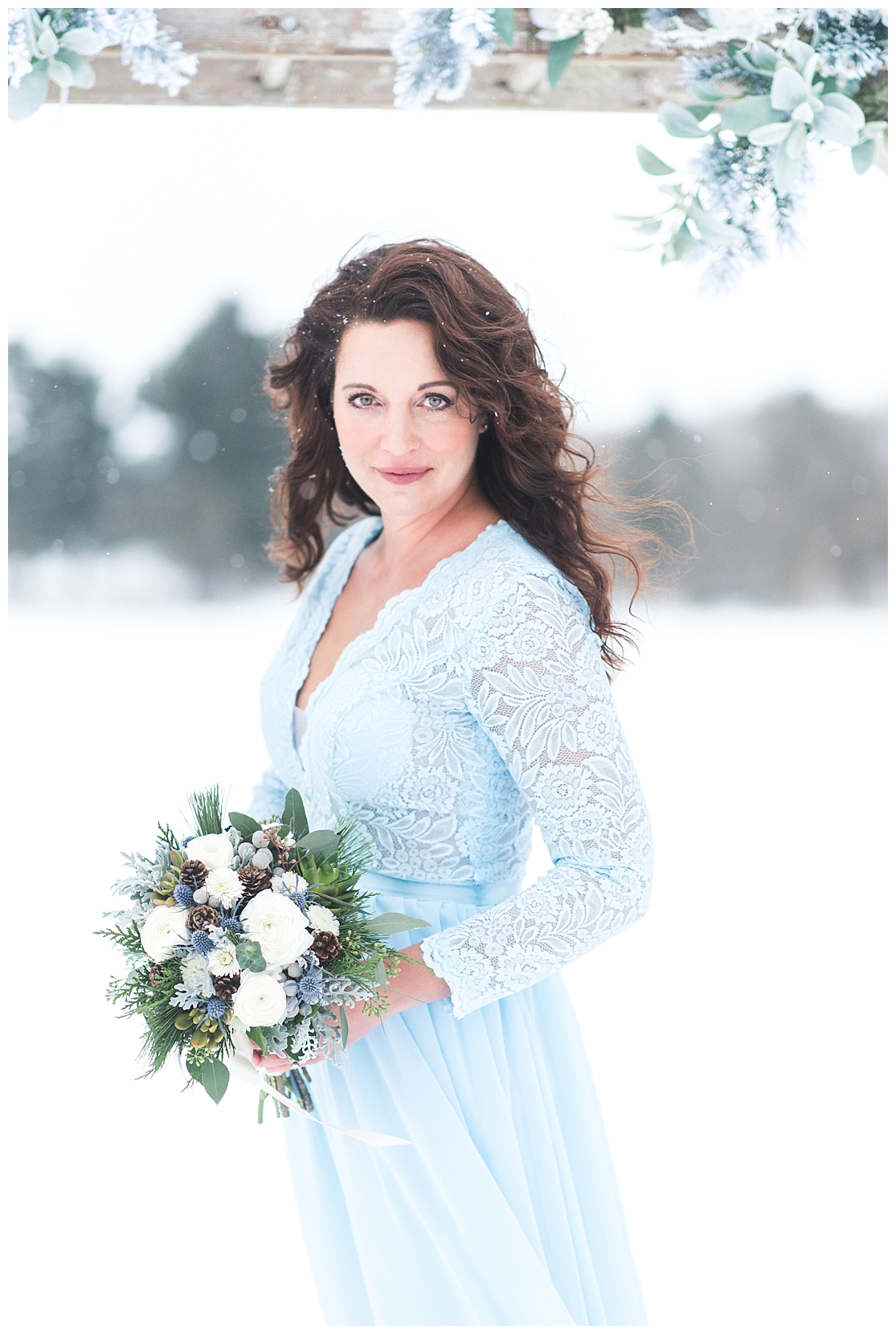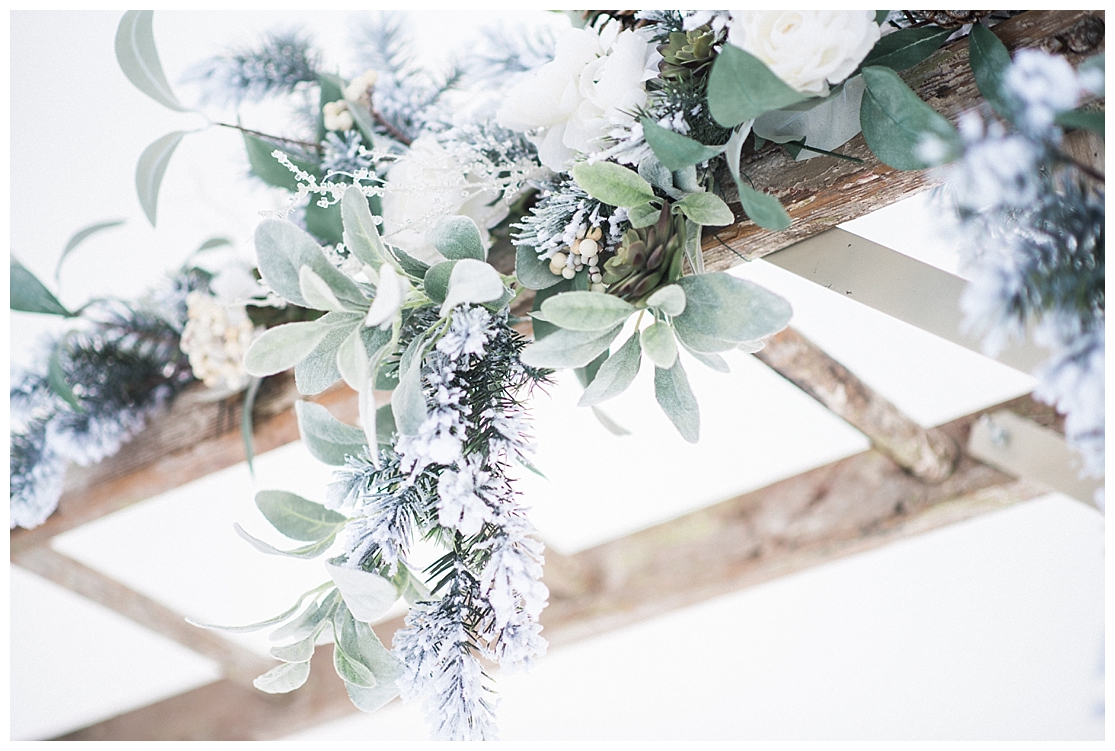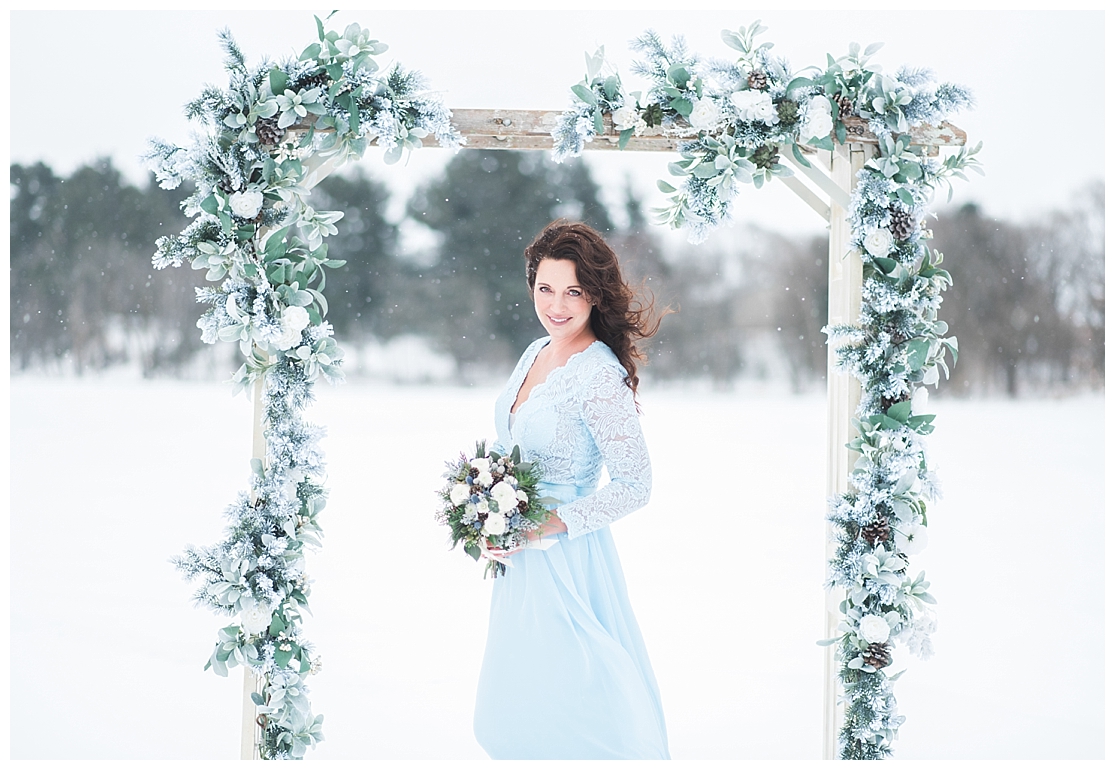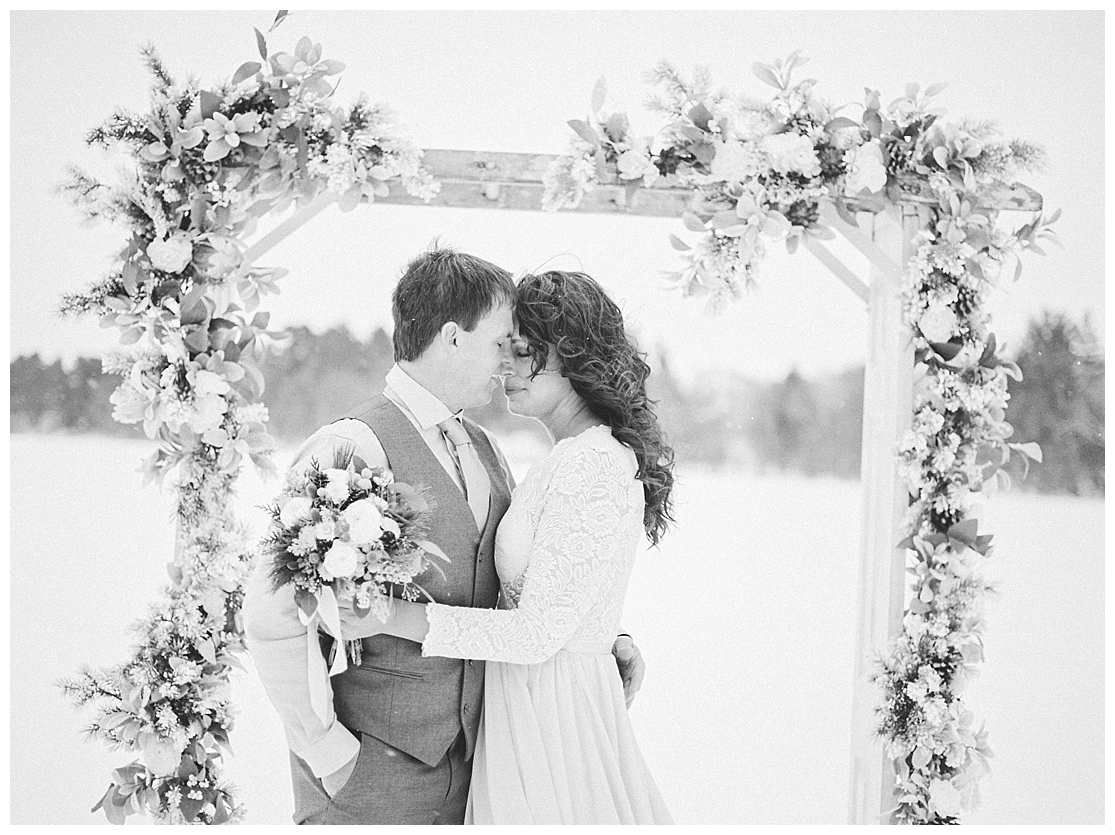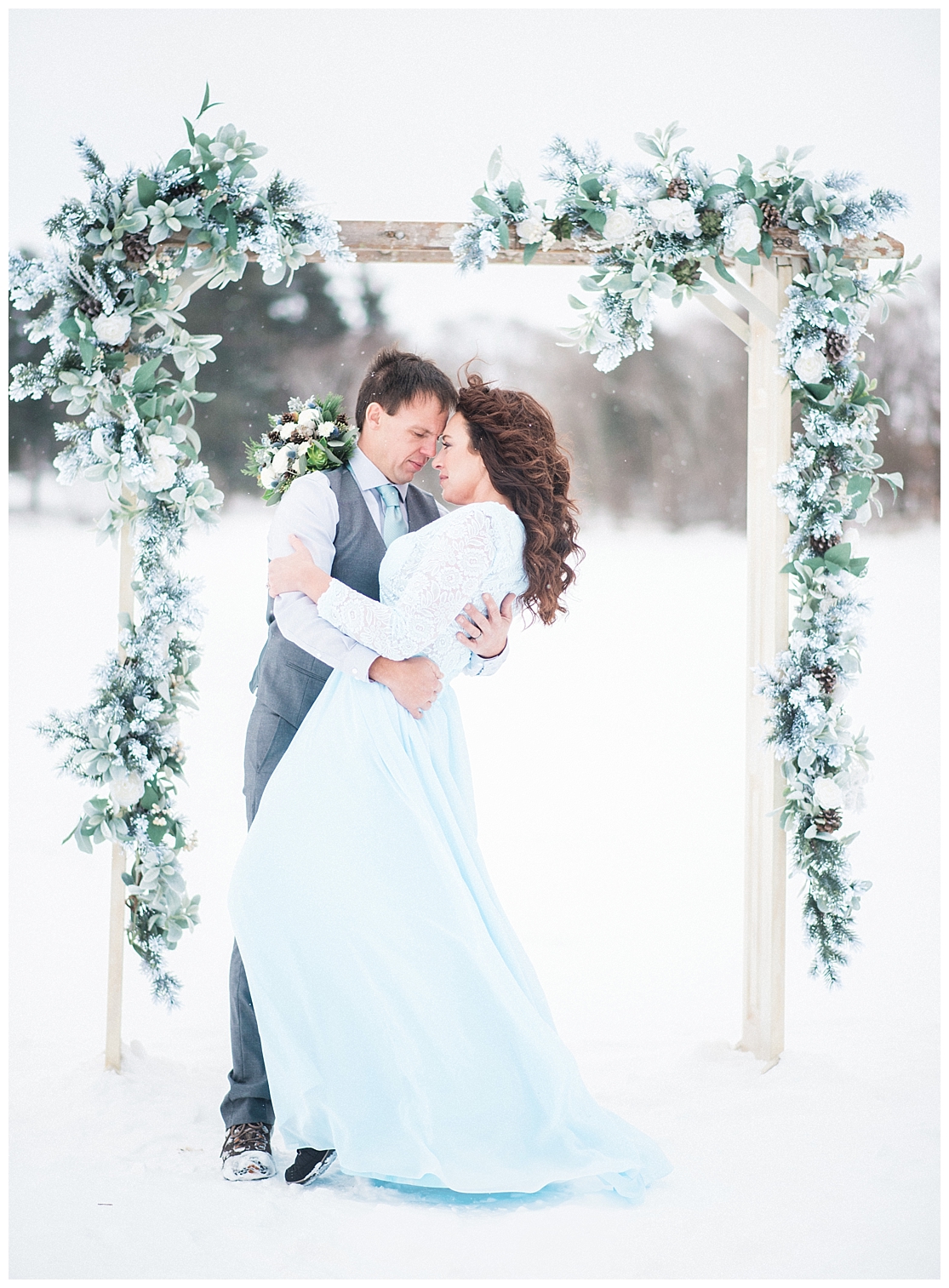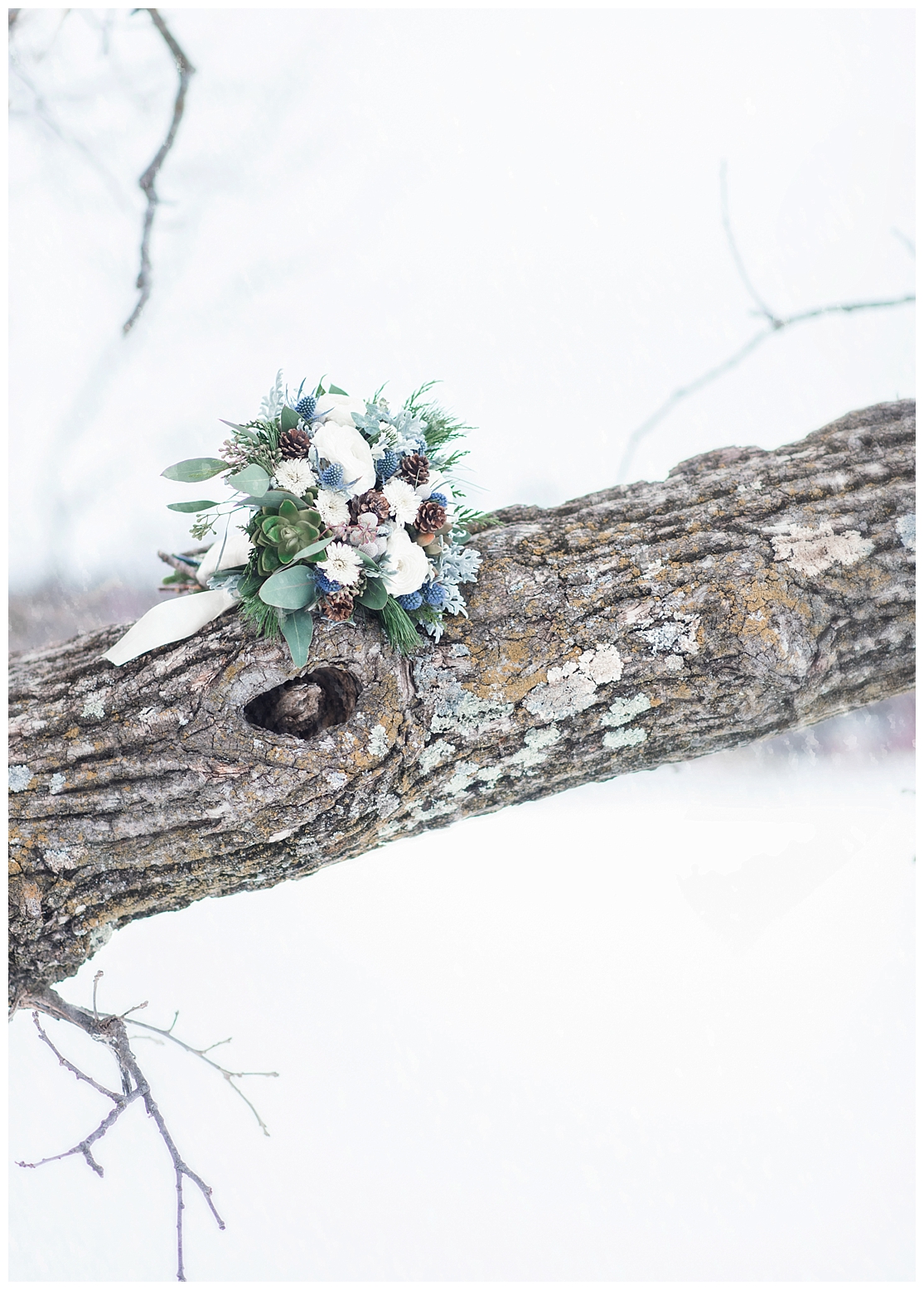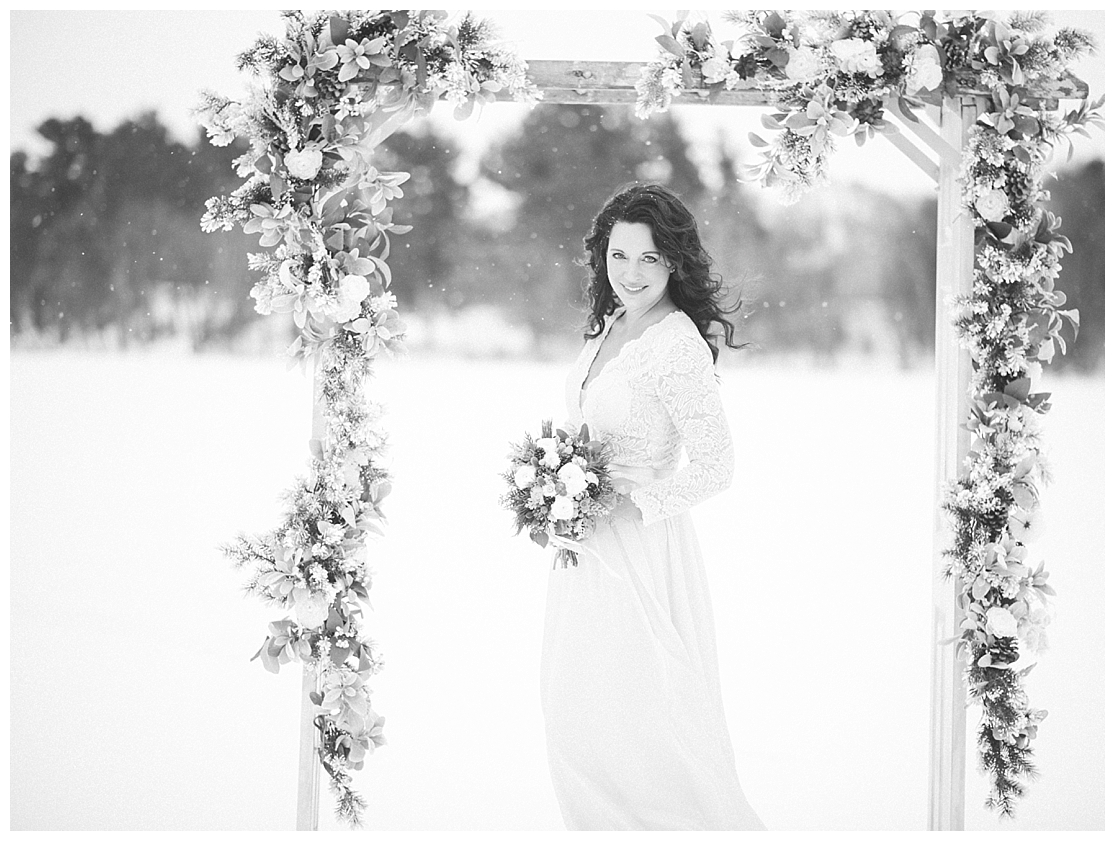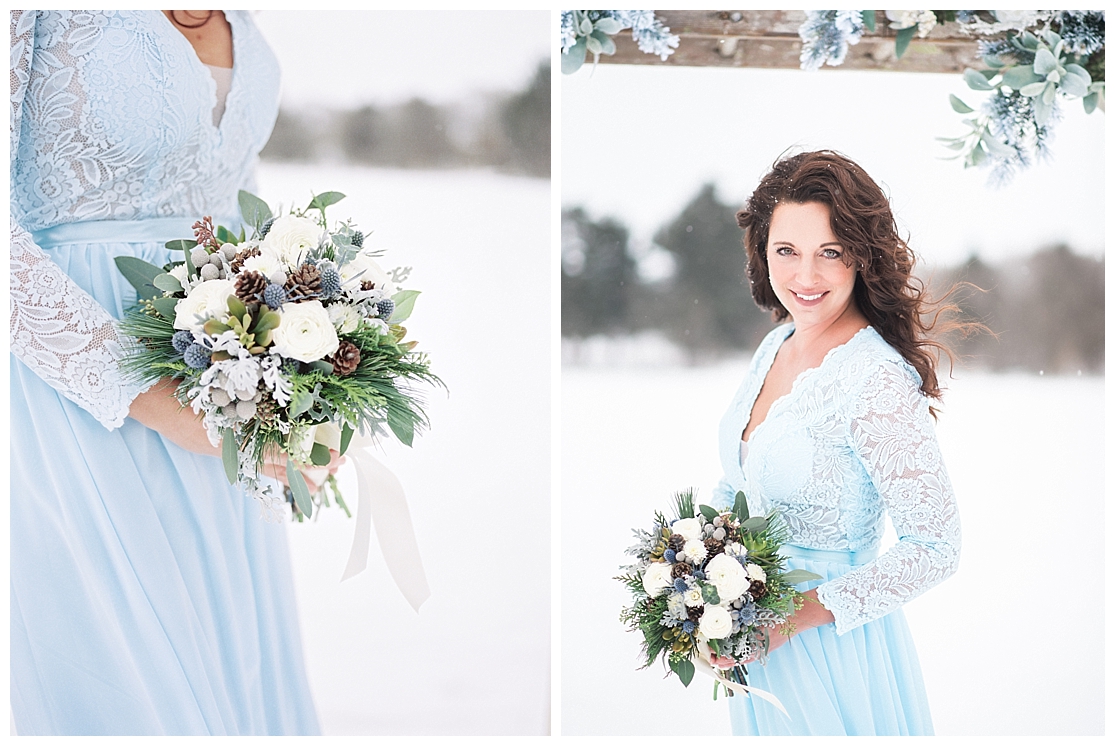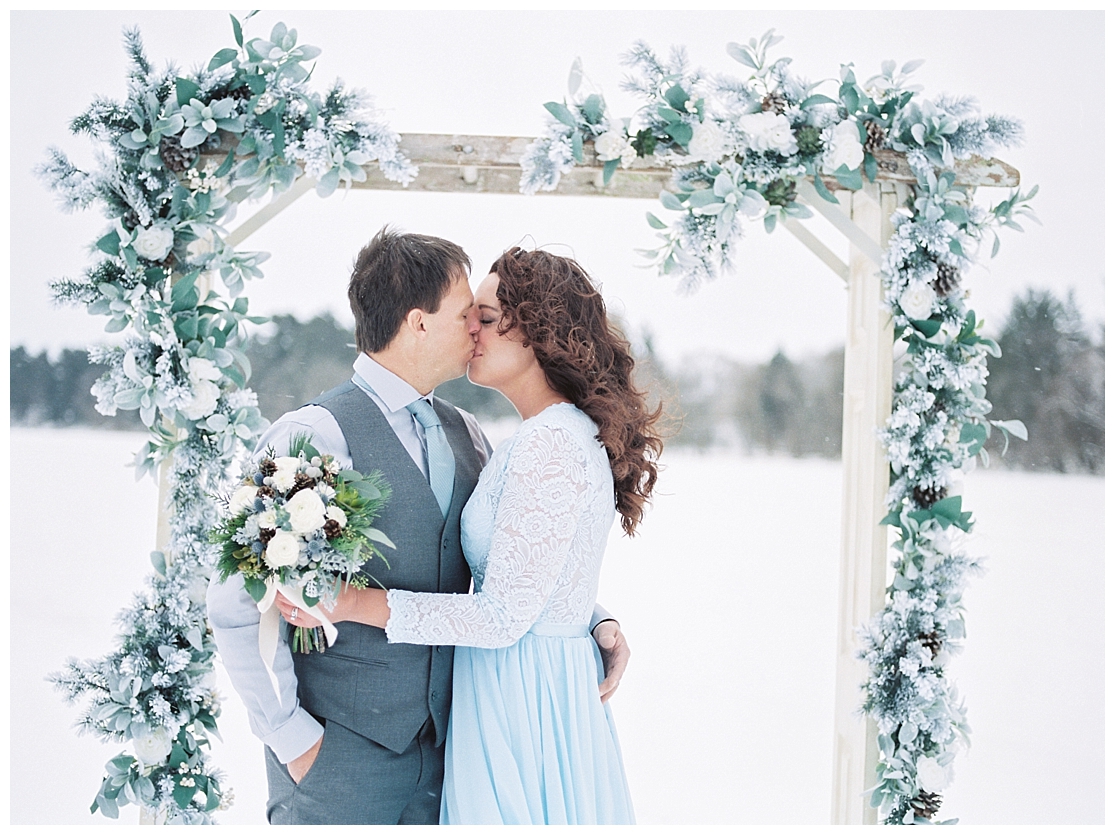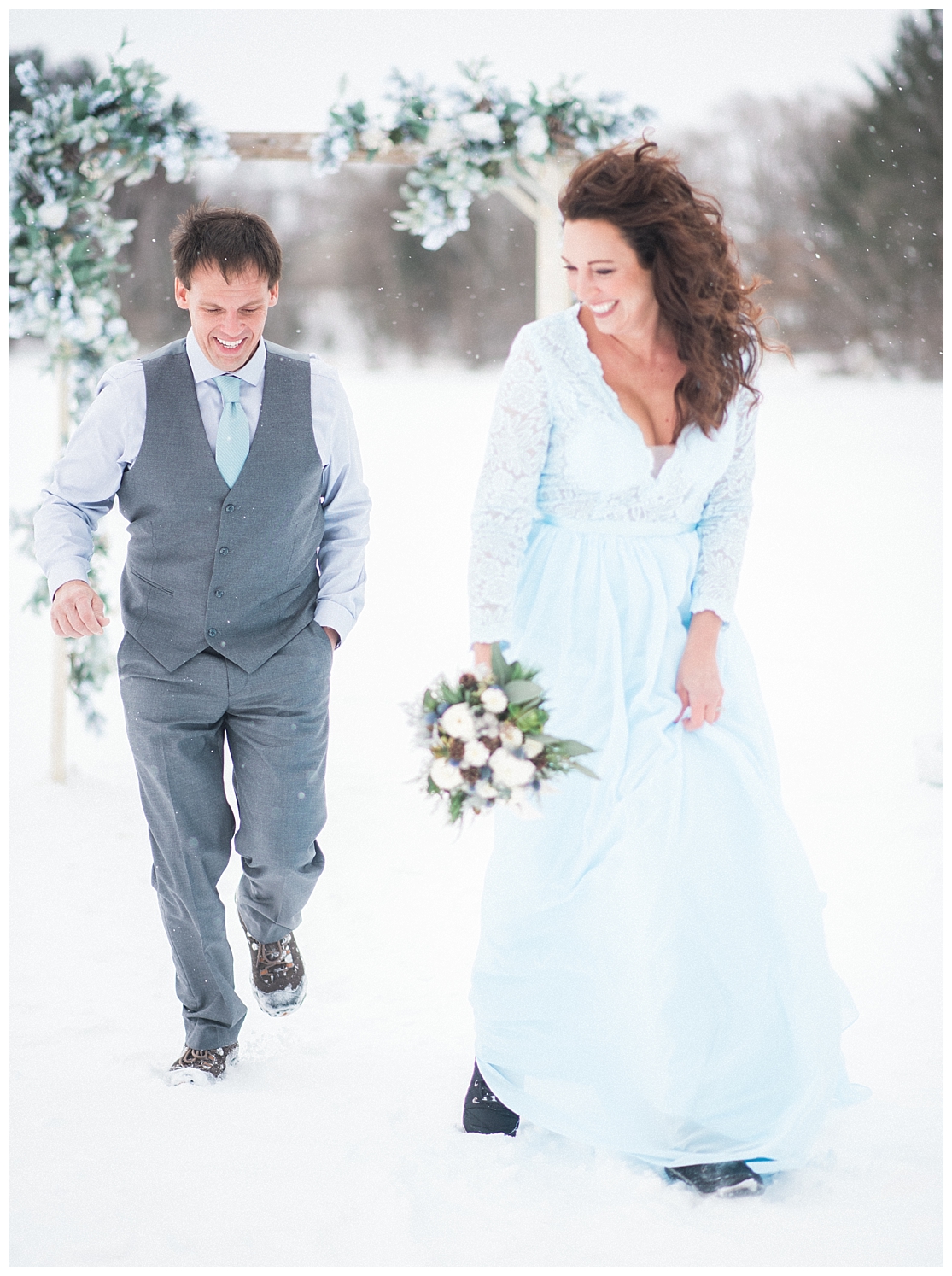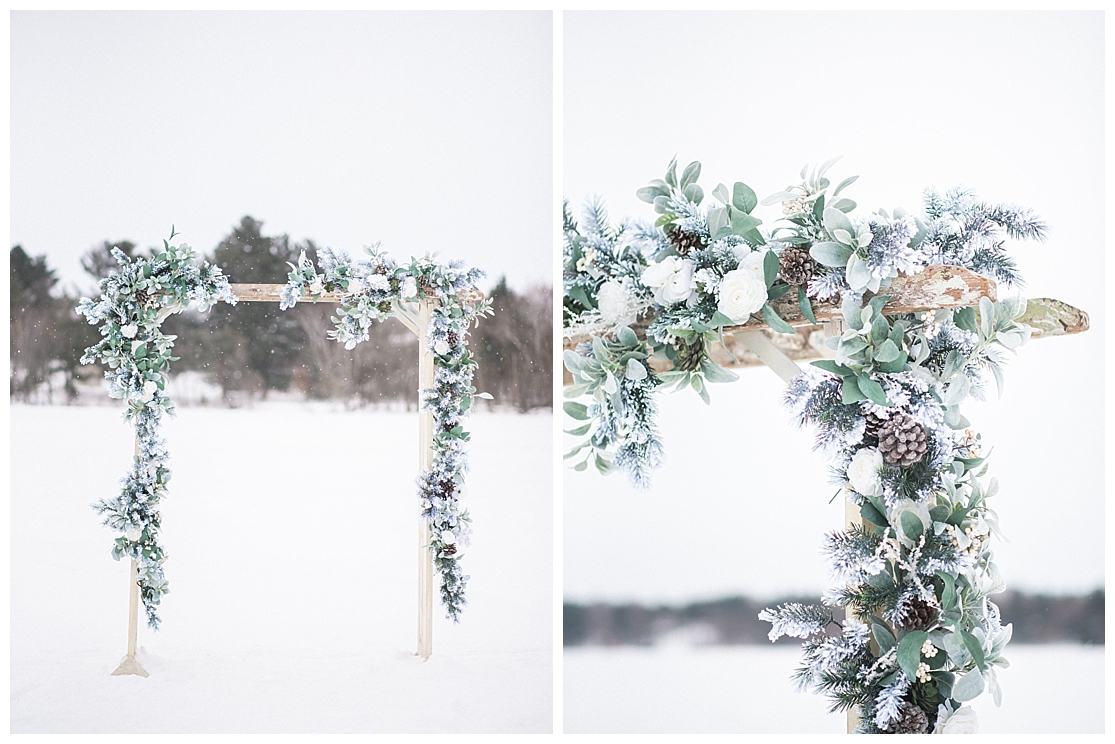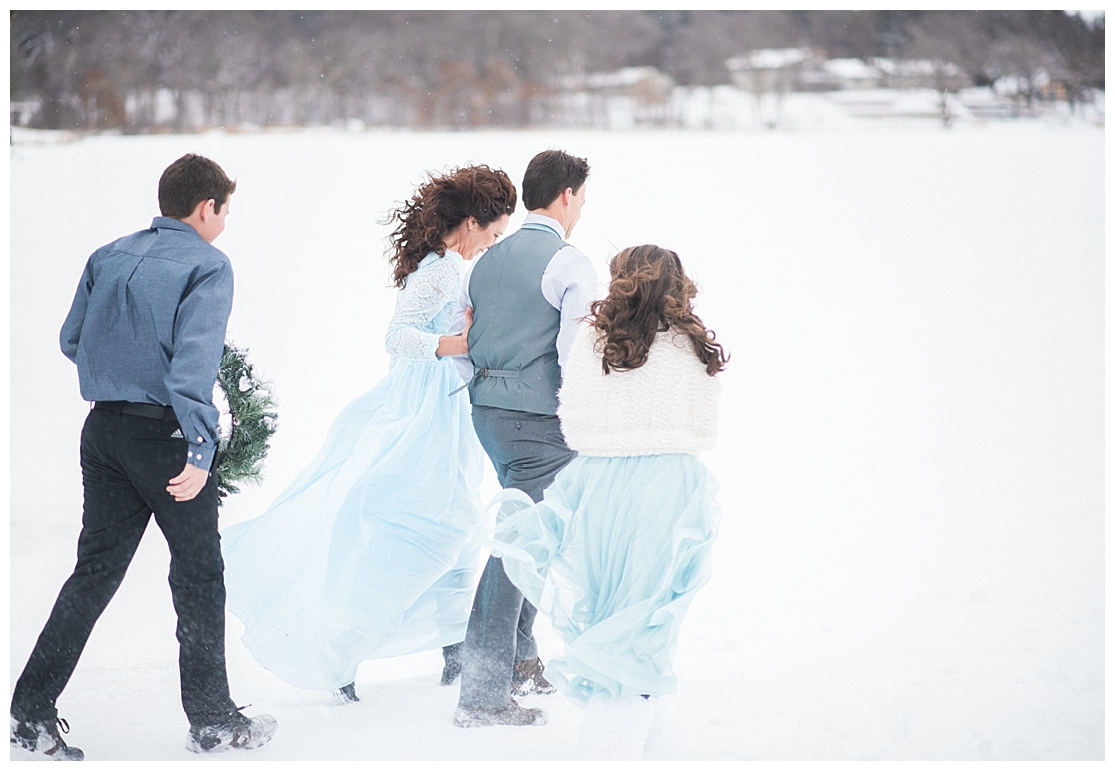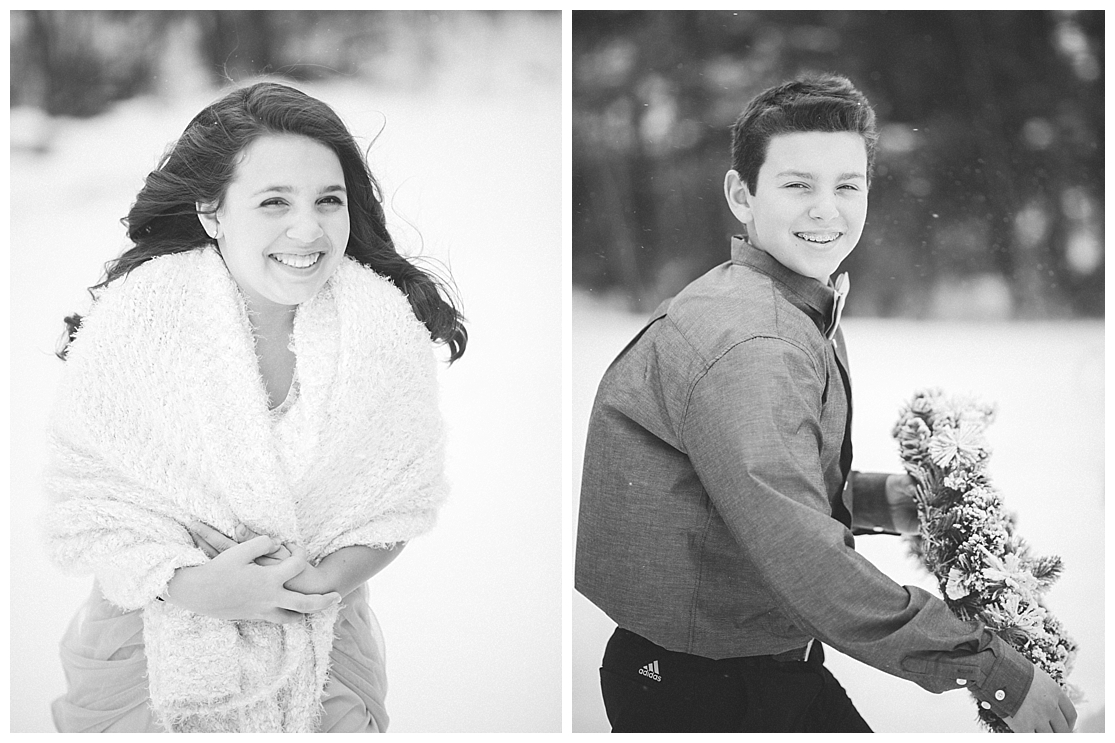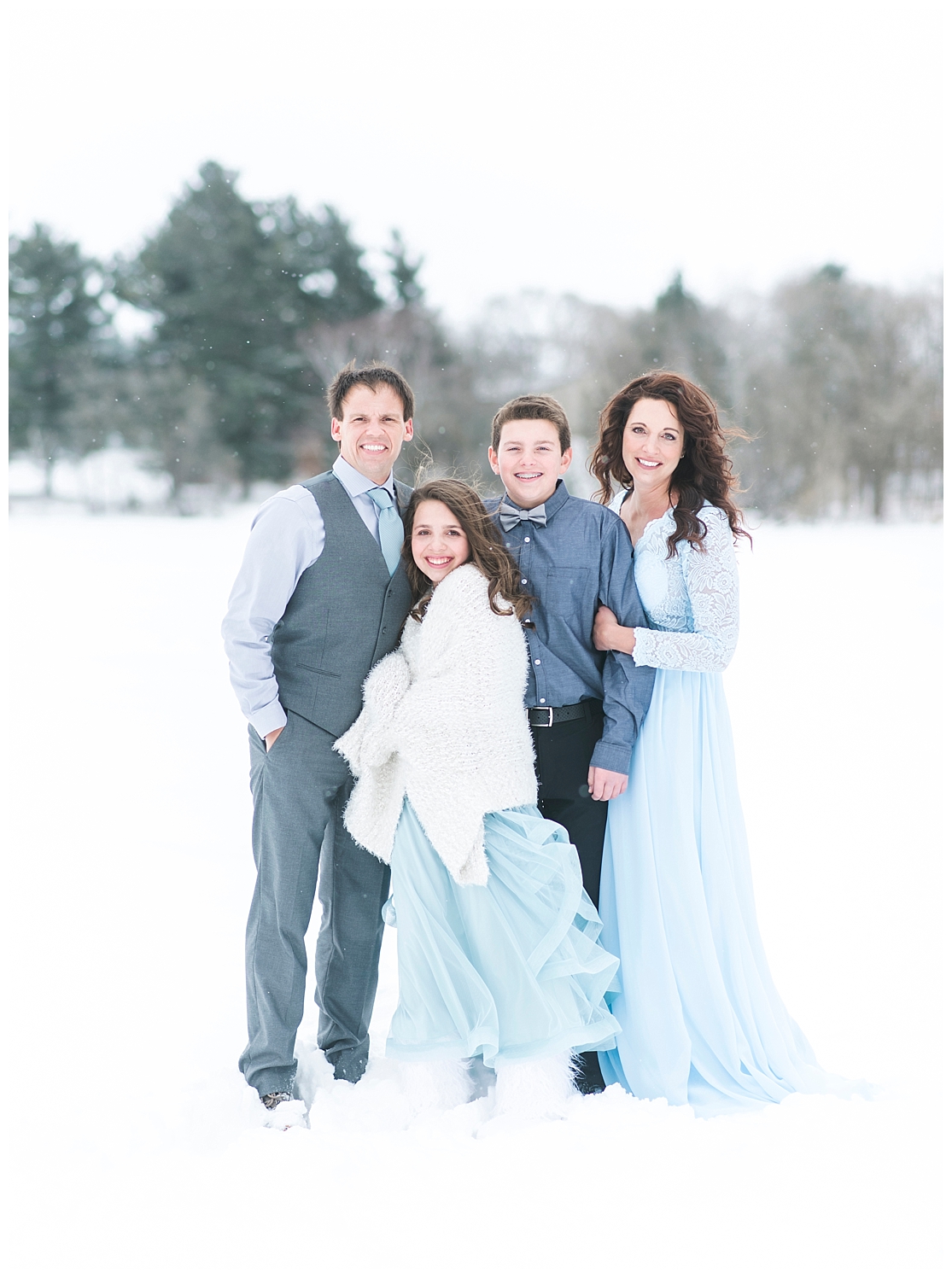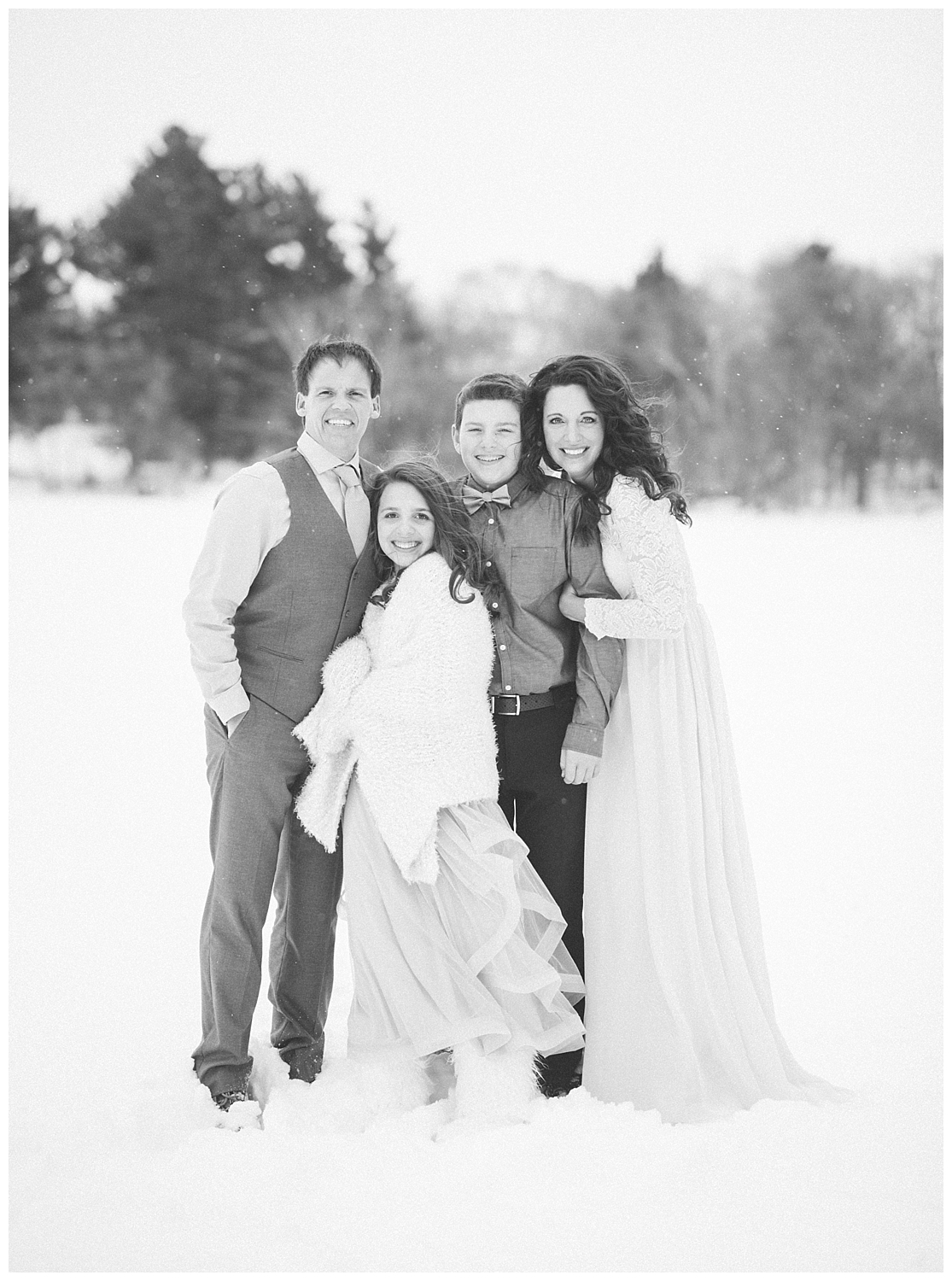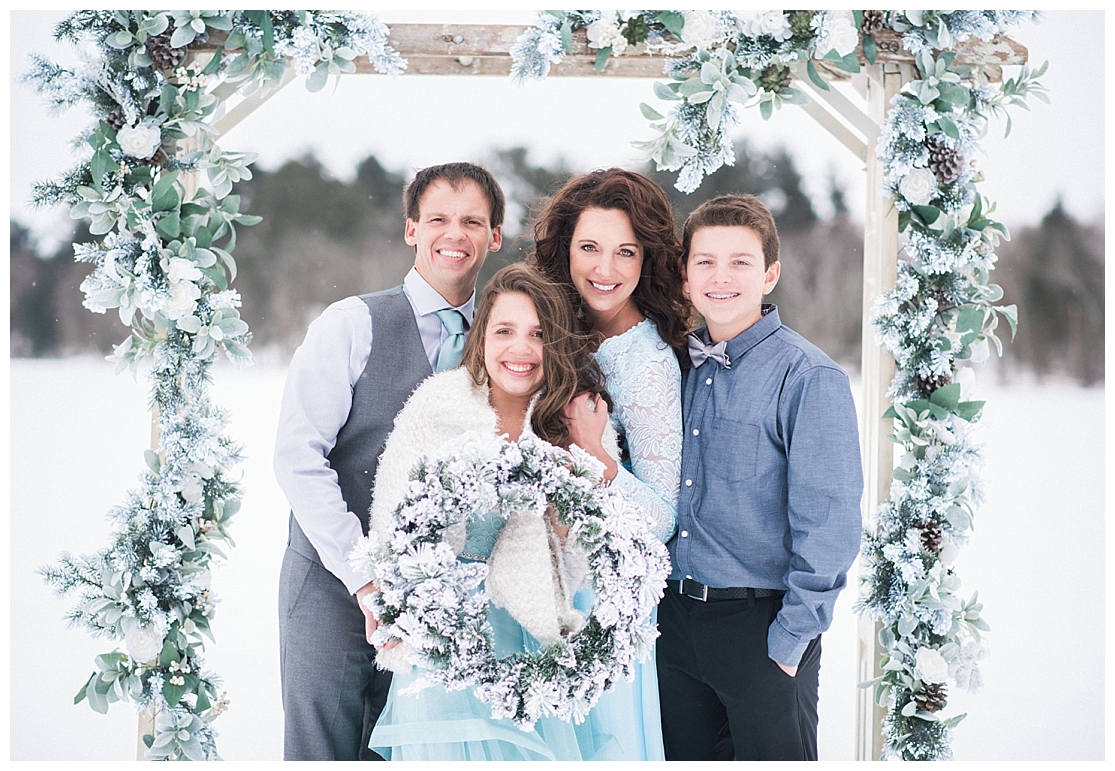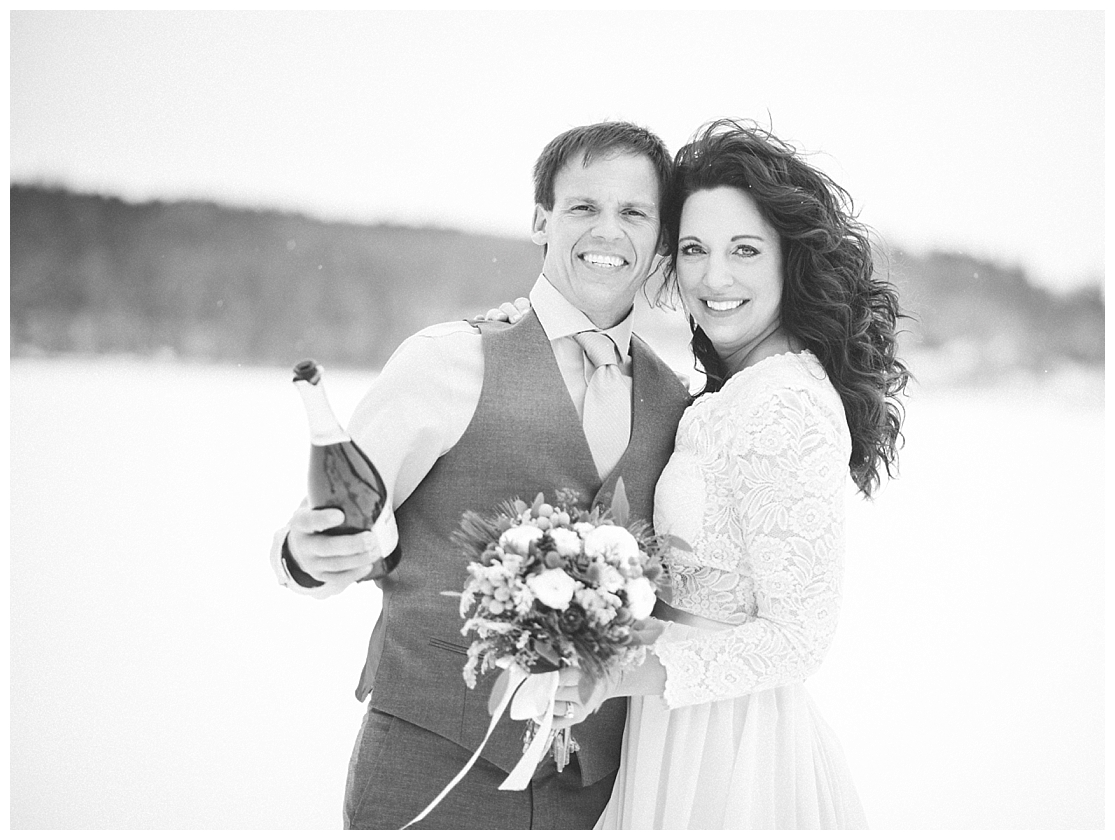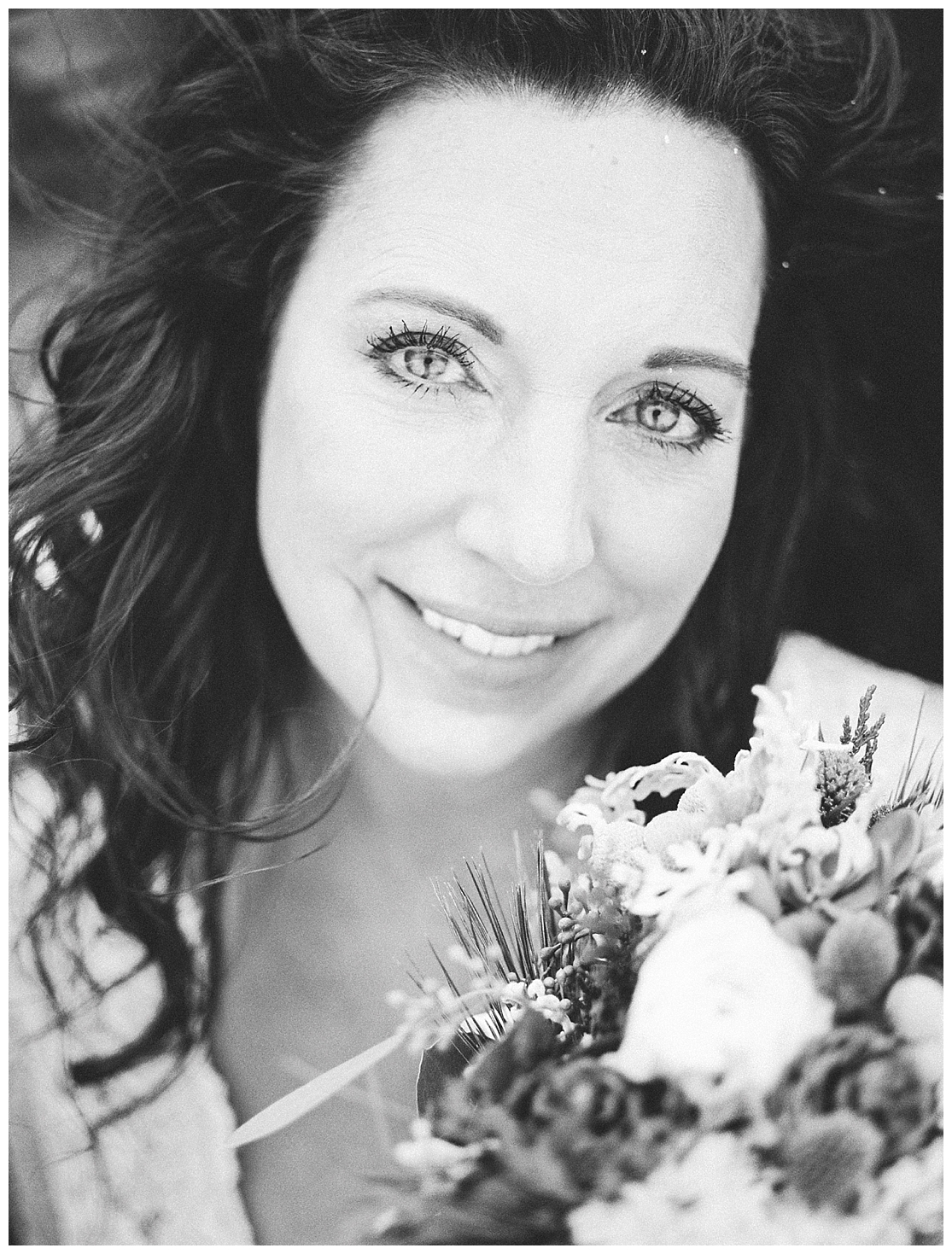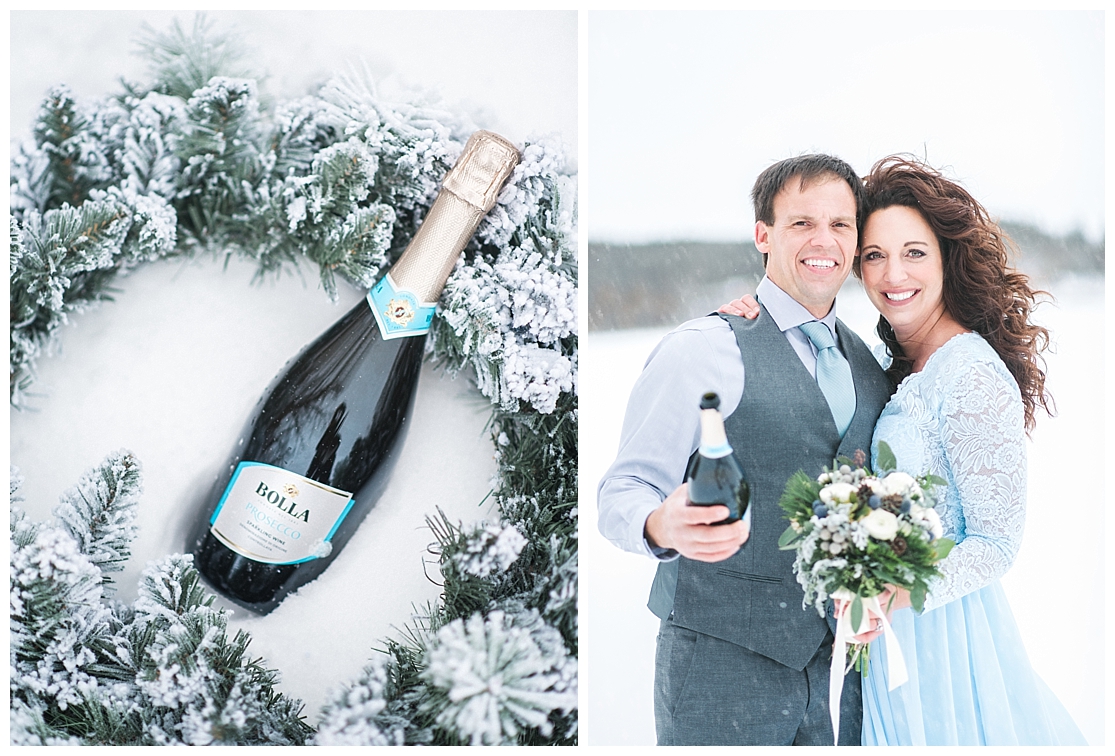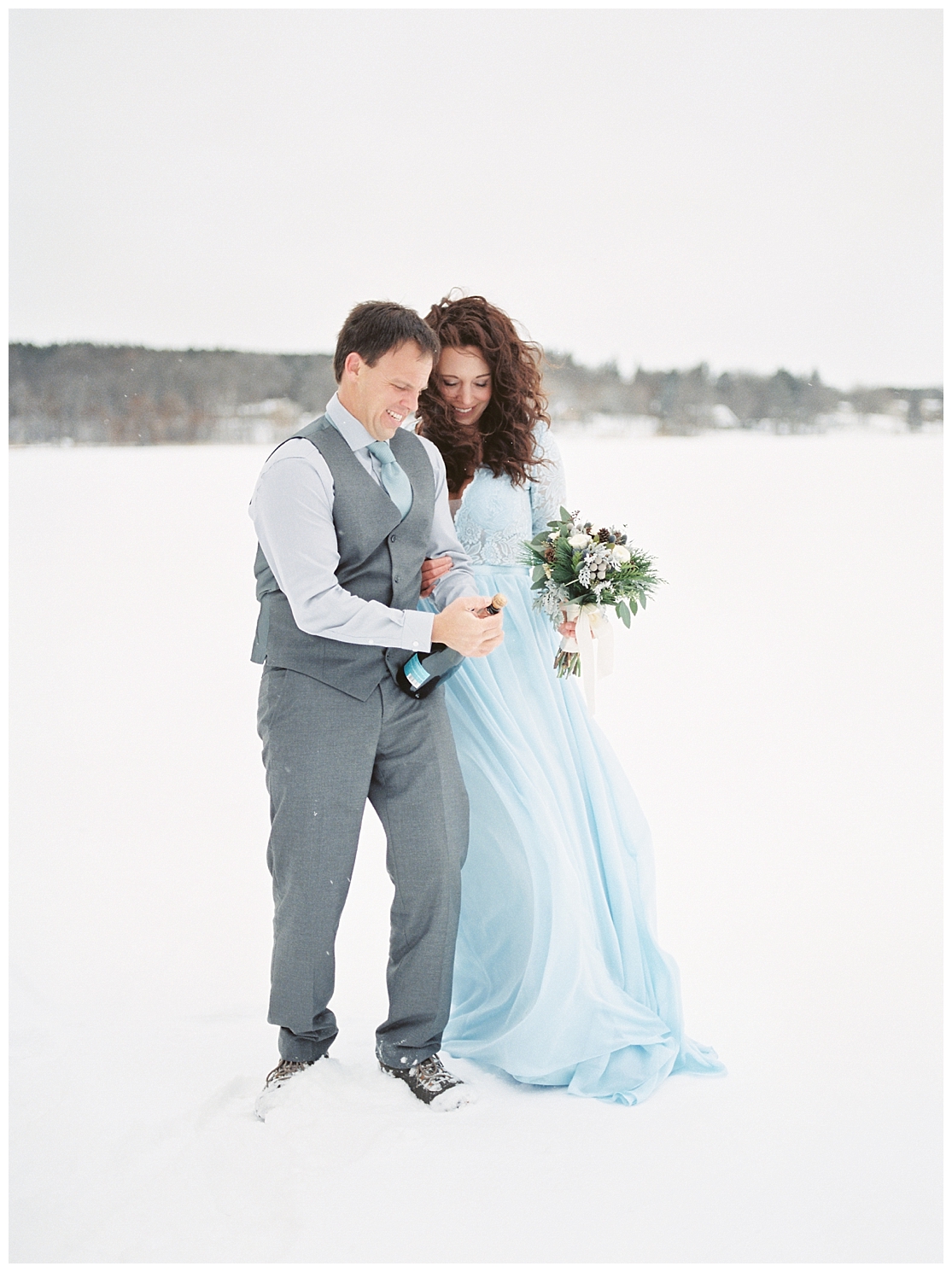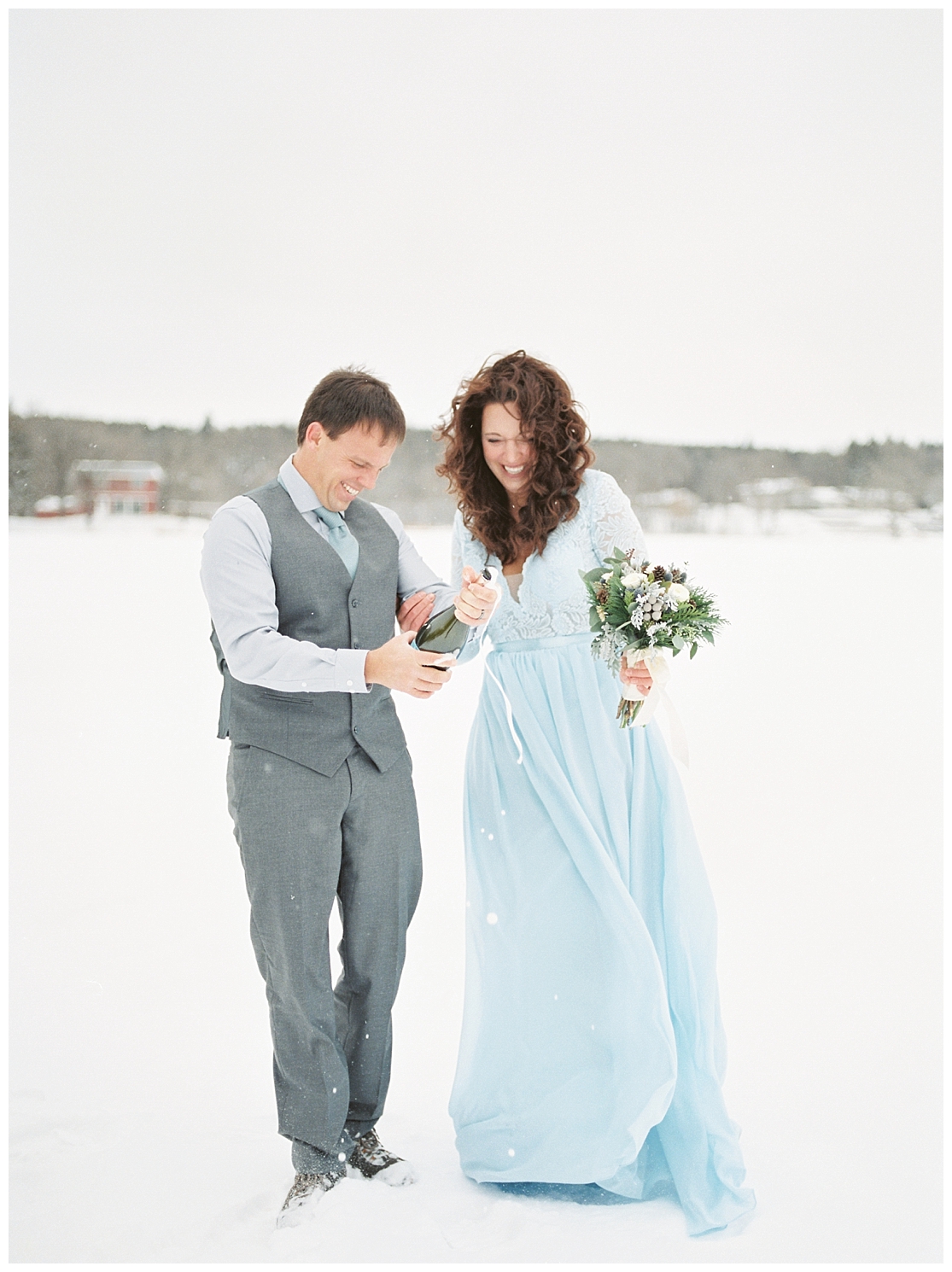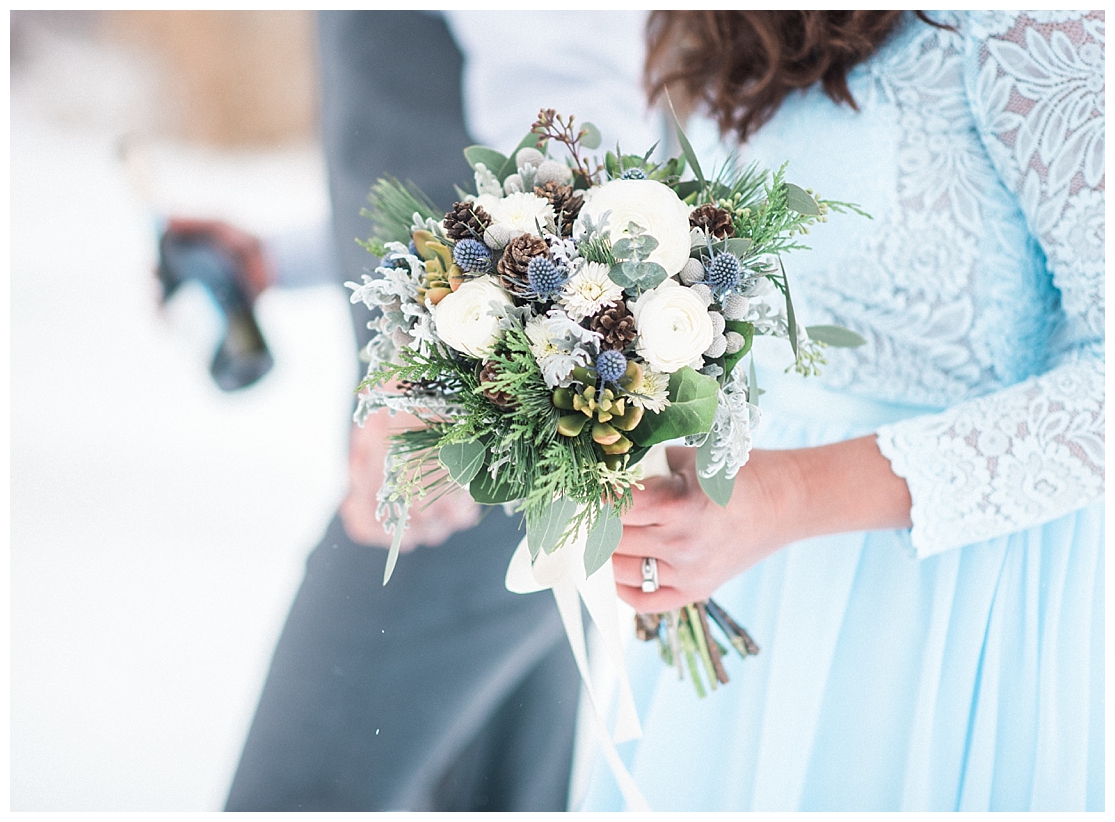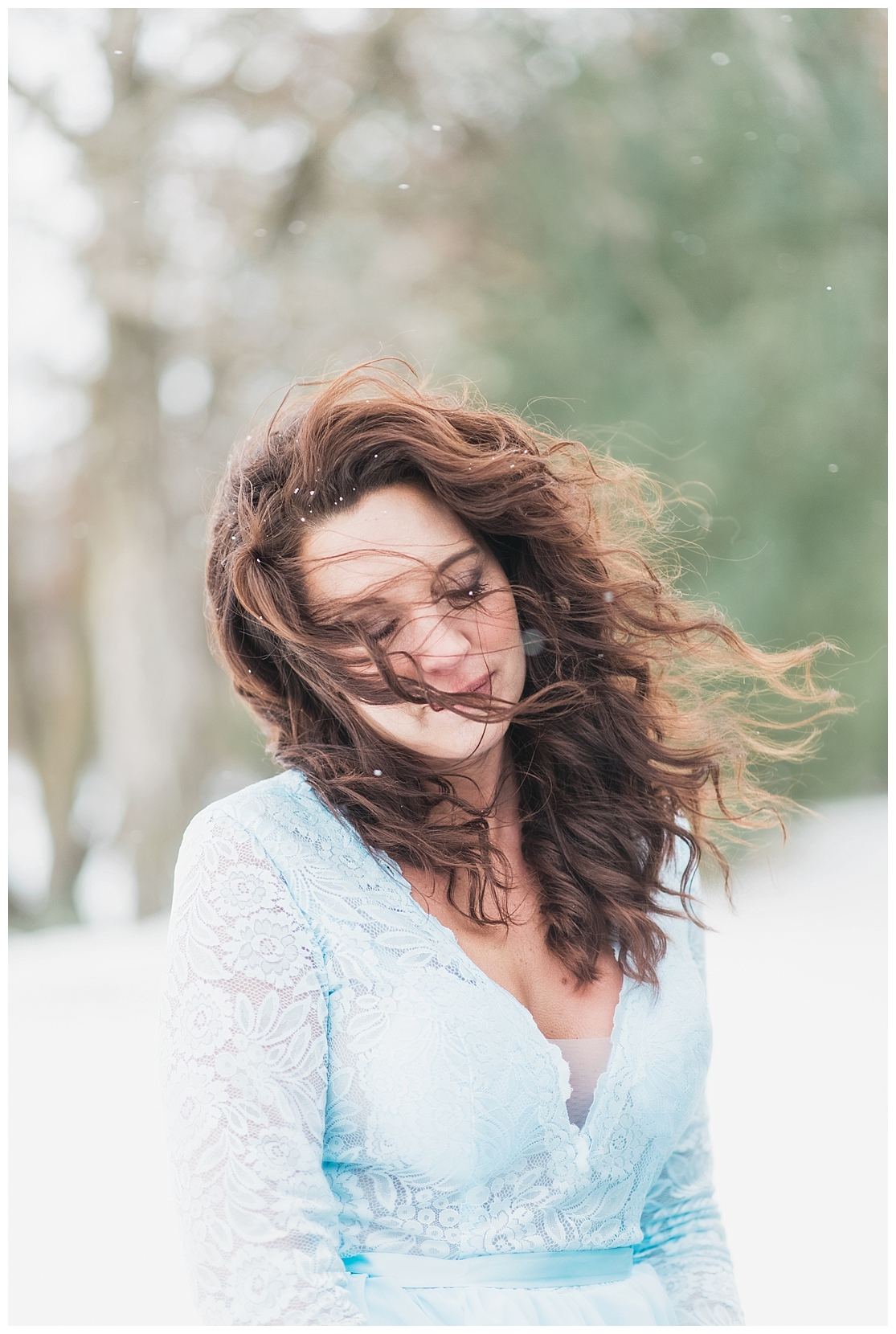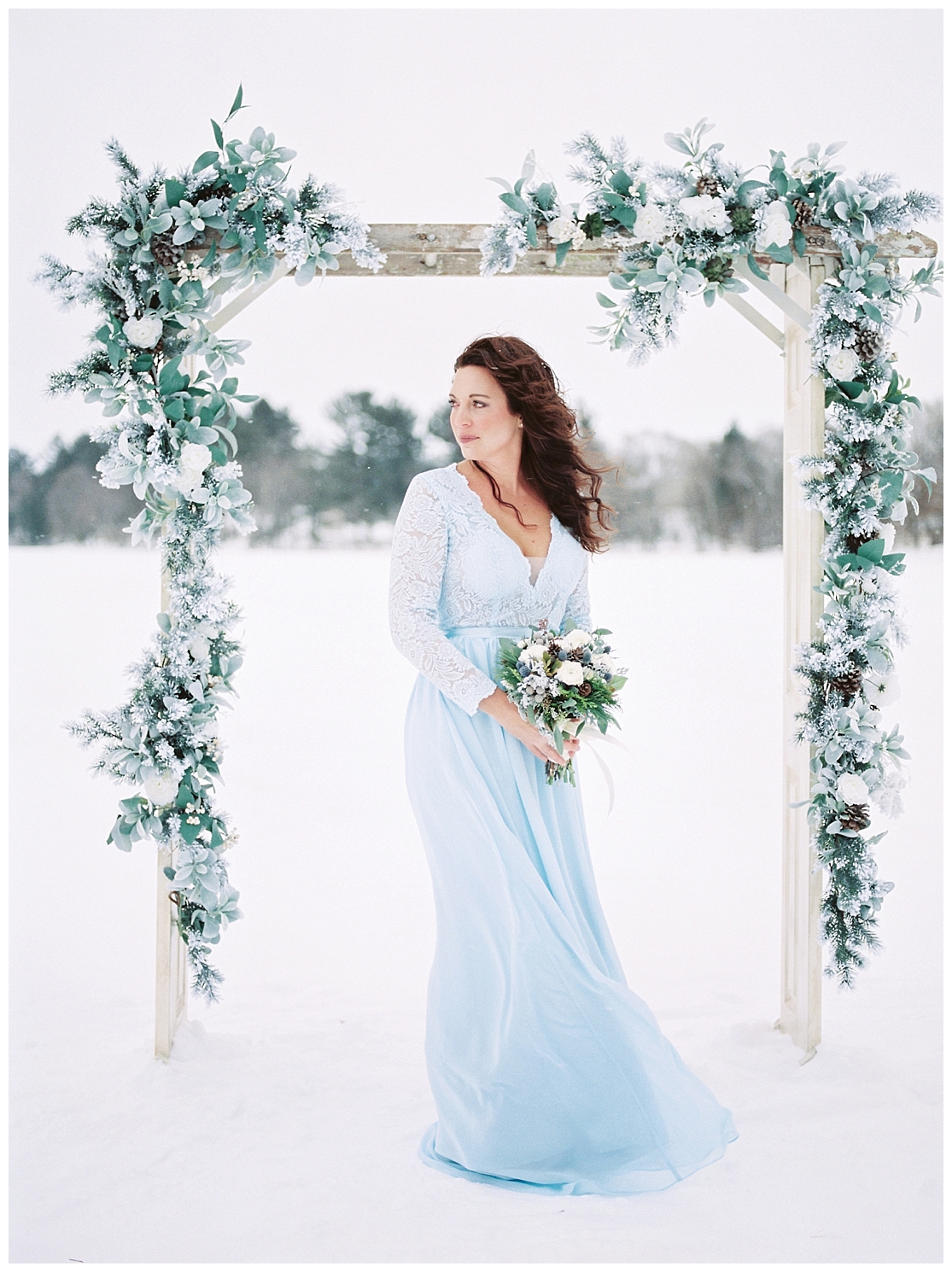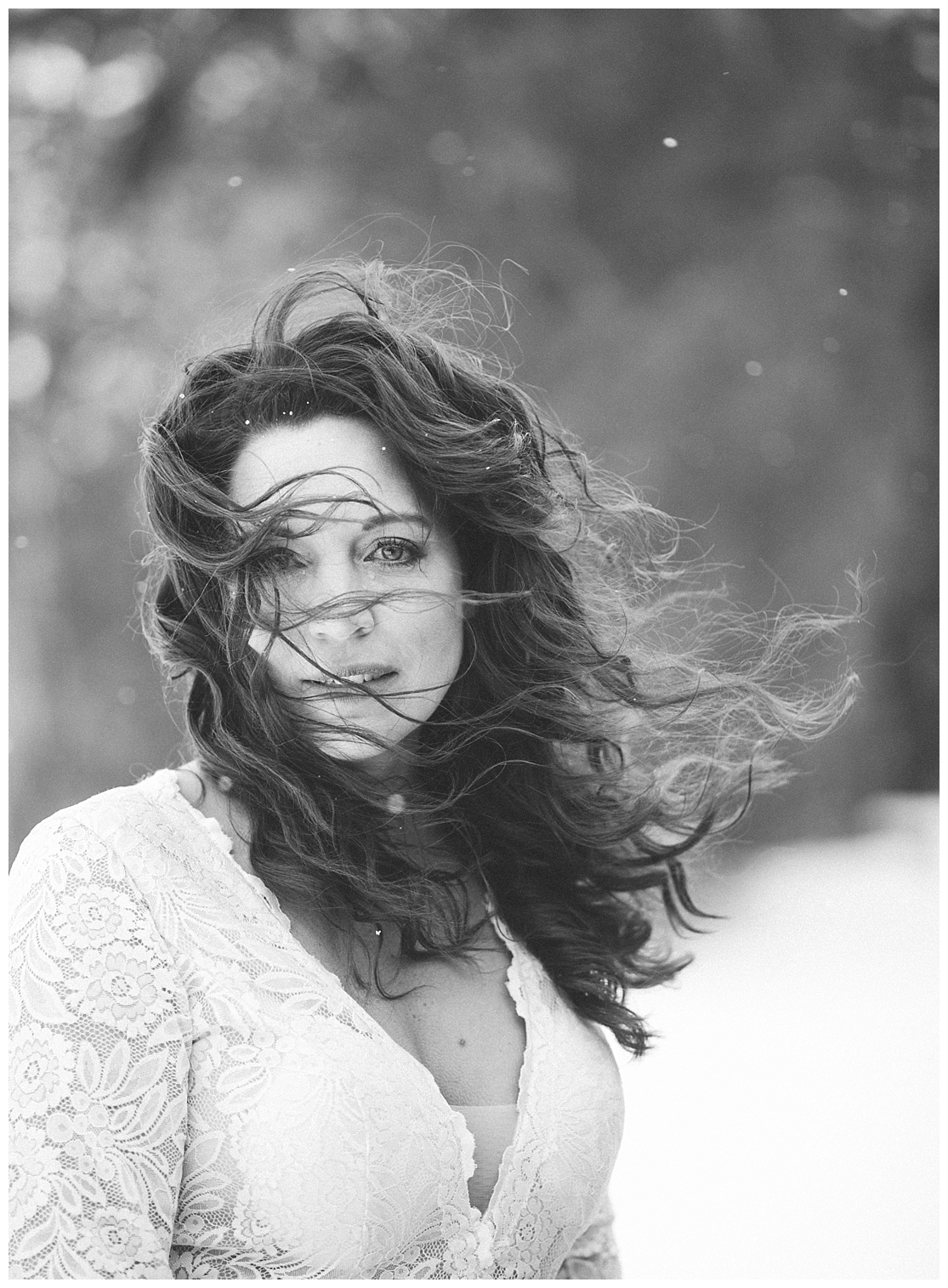 Budget: $1000-1500
STYLIST/PHOTOGRAPHER | Xsperience Photography $750
HAIR & MAKEUP | Nikki Popp
ARCH | Dees Decorating
BOUQUET | Falls Floral
CARA'S GOWN | Joswen.com $179
CAMERYN'S DRESS | Dillards $79